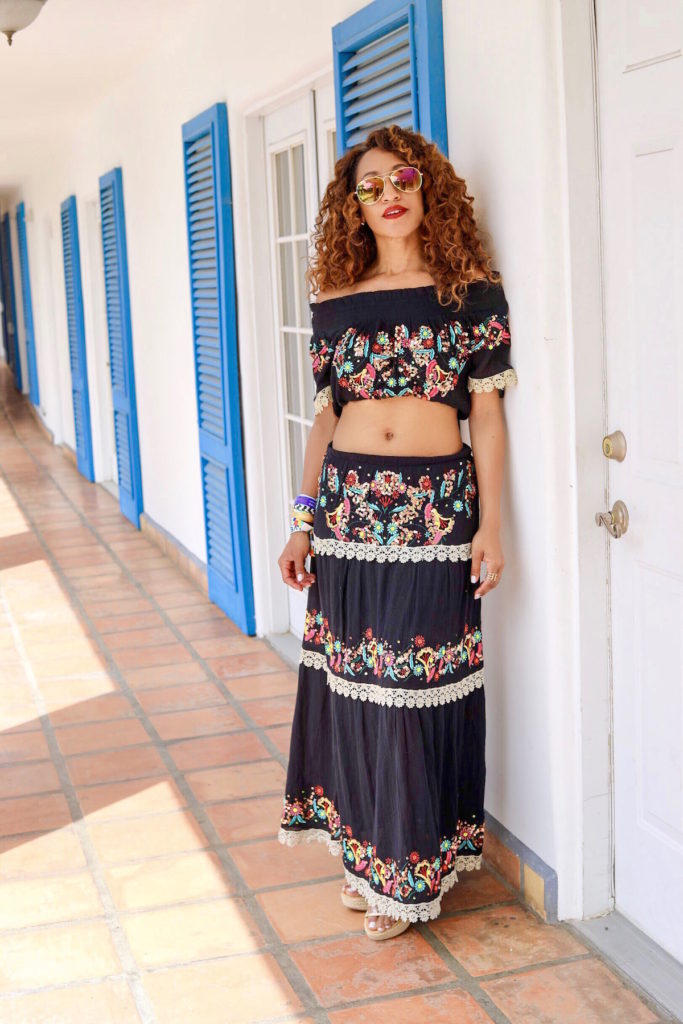 Kicking back in a nice hotel in Palm Springs doesn't have to break your bank. Staying in the Presidential Suite at Mykonos Desert Suites Hotel, for example, can cost you less than $250 a night.
As we kicked off our Coachella girls' trip with Kinya Claiborne, Founder of Style and Society, we swooned over the unassuming hotel as soon as we strolled along the white hallways splattered with pops of blue around the windows that reminded us of the colors that line the streets in Mykonos, Greece.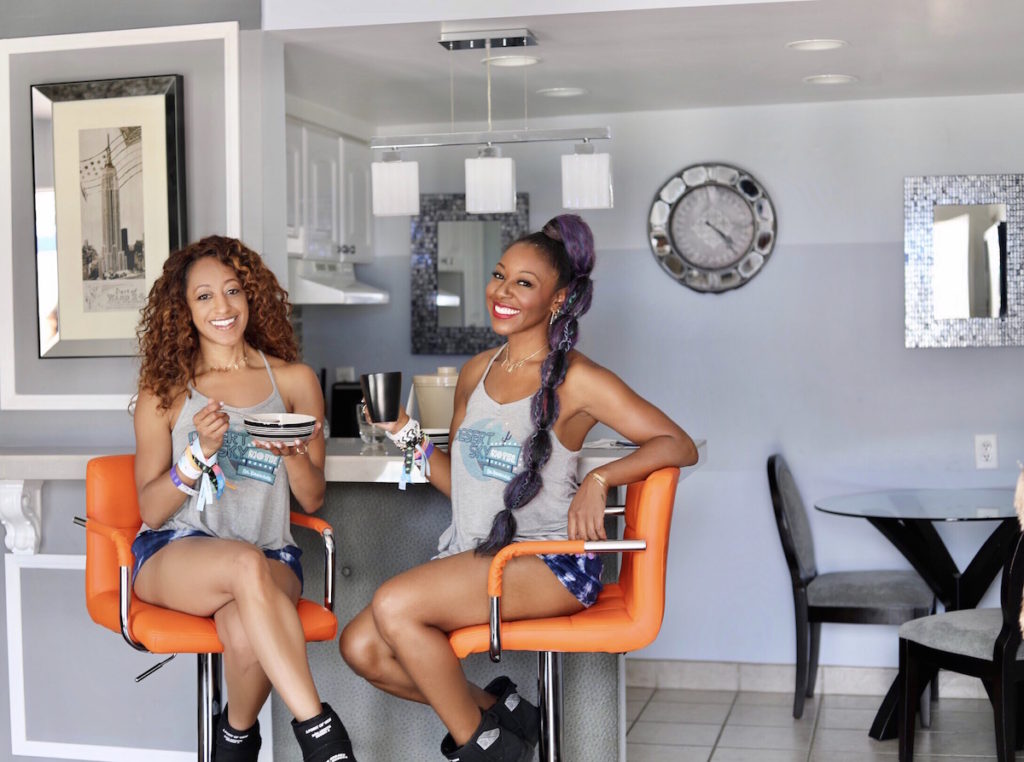 Photo by Shelly Fleming; Booties: UGG; Pajamas: Honeydew Intimates
"I love this," I said as I walked through the door and into our cozy digs. Inside of the master bedroom, which had a king bed so comfy that we did not want to get out of it in the morning, and a full vanity with a mirror separate from the master bathroom.
RELATED: All the Rooms at Mykonos Desert Suites Hotel
The main area came complete with a kitchenette that had a fridge and gas stove, oven, and a microwave, and a coffee maker with coffee and mini creamers on deck. There was also a living room with a plush pull out couch. It was perfect for the three of us and we had plenty of room to move around. It would've also been roomy enough if we had a group of four.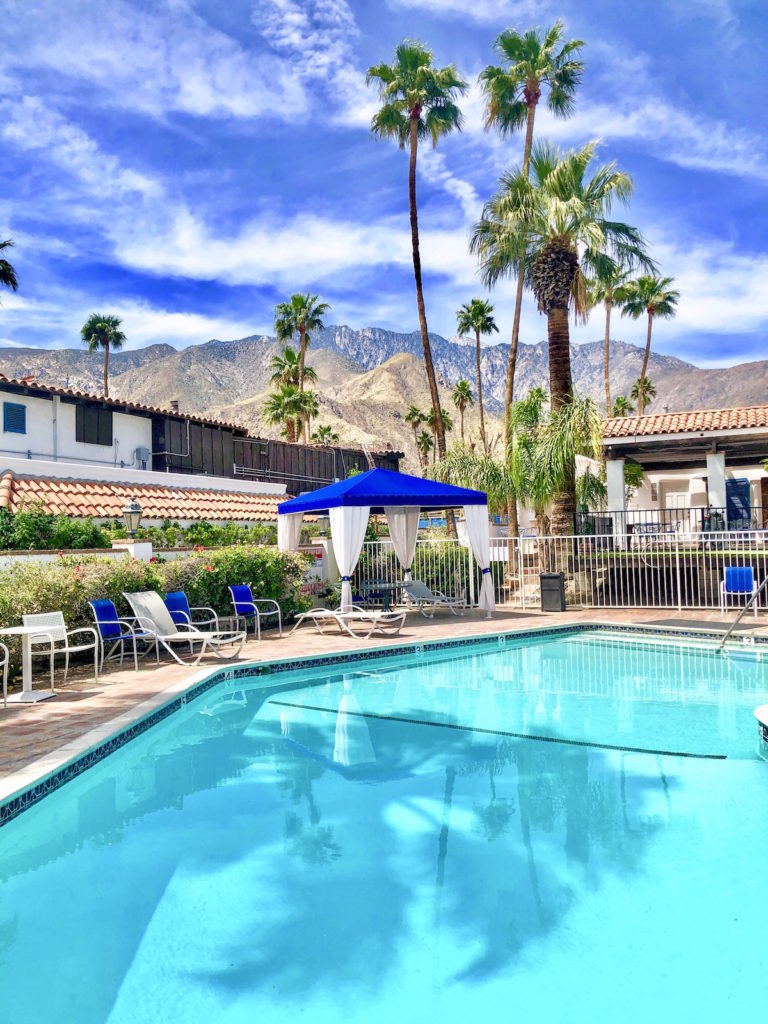 It was the perfect place to unwind after busy days and nights of event hopping around Coachella, and we felt even more relaxed as we strolled along the grounds of the hotel. We took a moment to play a little golf on the mini golf course that had complimentary clubs and balls. Then, we lounged by the pool in one of the blue and white cabanas and gazed out at the picturesque San Jacinto Mountains that served as our backdrop.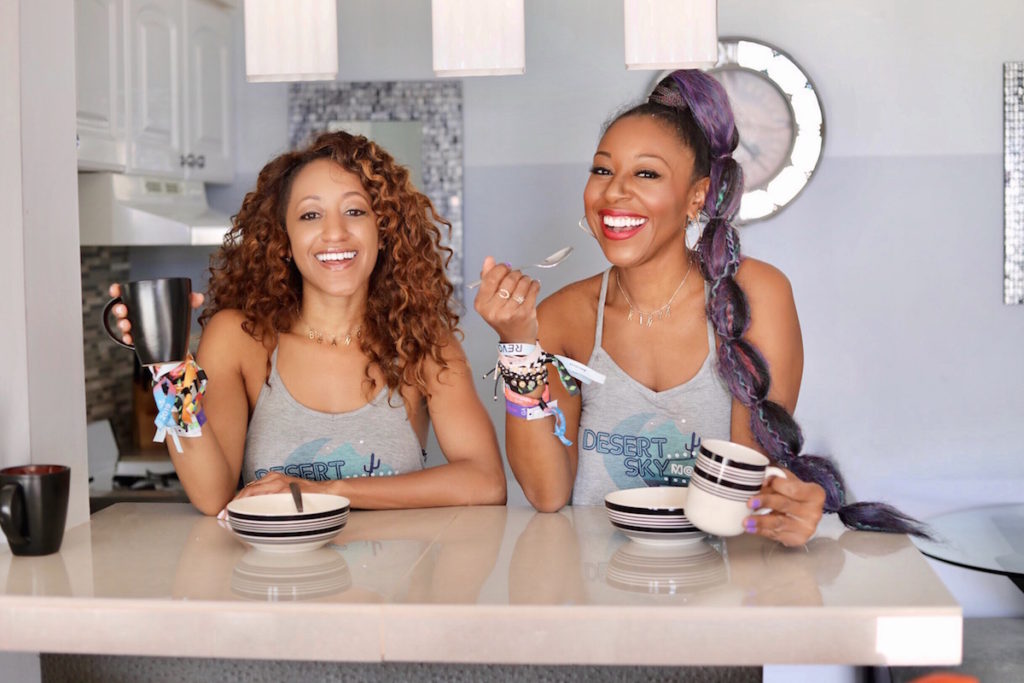 Photo By: Shelly Fleming
RELATED: Inside Our Epic Girls' Road Trip With the McCord List
Although every hotel in Palm Springs and around the desert bumps up their prices during both Coachella weekends, this hotel is still worth a look during that time and during non-Coachella weekend trips to Palm Springs.
Every room there is a suite, and since the Presidential is so affordable, we would suggest splurging on that one if it's available and if you're traveling on a girls' trip with 4-6 girls. The presidential suite sleeps six and has two bedrooms, two bathrooms, and a private jacuzzi in its backyard. It costs $225-$245 a night depending on if you're staying during the weekend or during the week.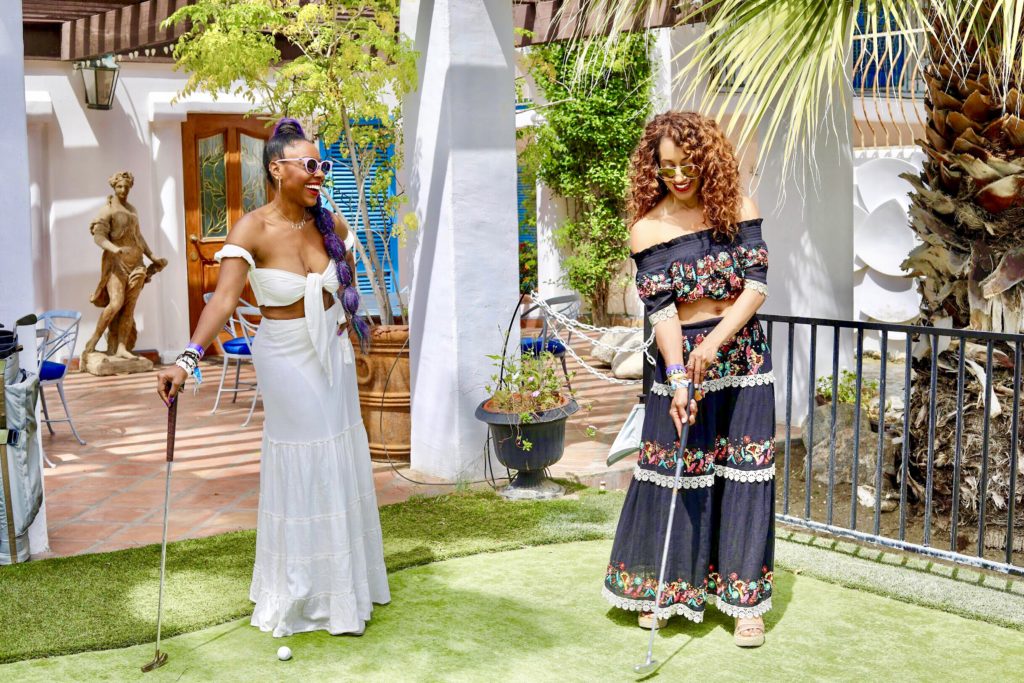 Photo By: Shelly Fleming
If you want to spend a little less (and it will only be a little), book the luxury queen suite, which starts at $195/night and sleeps 4-5 guests. It has two queen beds, one sofa bed, and two bathrooms.
RELATED: 11 Top Trends We Fell in Love With at Coachella 2019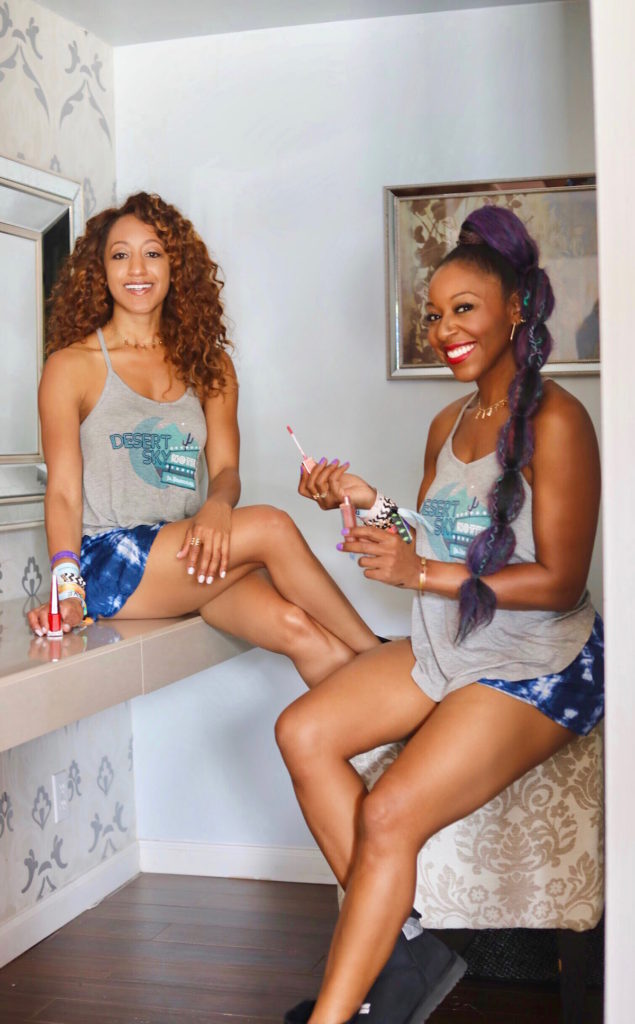 Photo By: Shelly Fleming
Mykonos Desert Suites also has a hot tub, BBQ and outdoor patios, and is only a few minutes away from downtown Palm Springs. That central Palm Springs location is key when you're booking a room for Coachella weekend during weekend one, particularly because of its proximity to the many events that go down in Palm Springs. The same is true for any other weekend in Palm Springs.
You can book your room, right here.