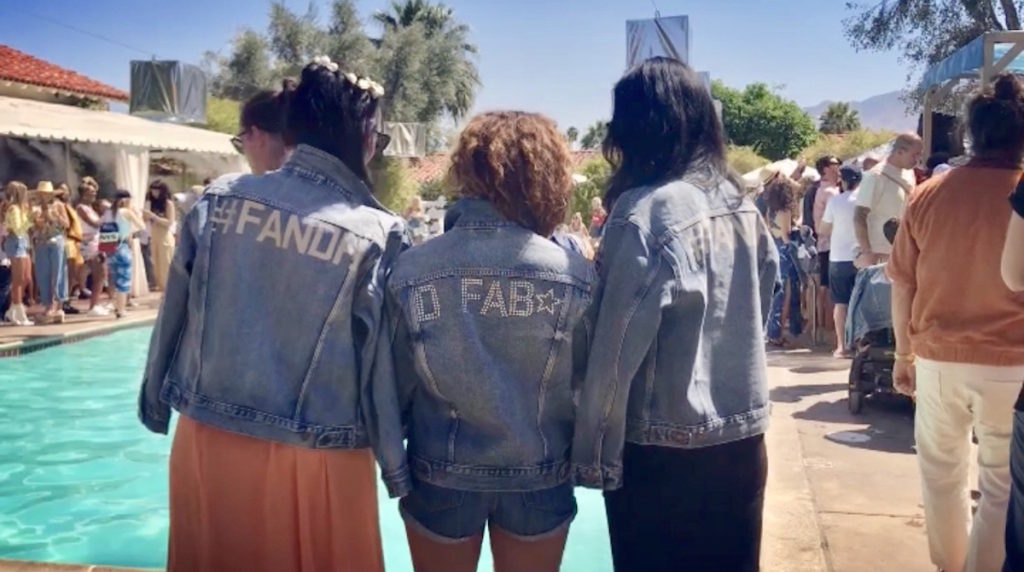 It was only day two of Coachella weekend one and we were tired, hungry, and looking for a serious pick me up that a shot of espresso just wasn't going to fix.
As soon as we walked into the The Levi's Coachella Brunch Saturday, we knew it was going to be the solution.
In typical Levi's event fashion, the famed denim brand had all of the bases covered that kicked our day off right: delicious food stations, good drinks, free swag that we talked about for days, and entertainment that made us want to stick around until the last minute of the event.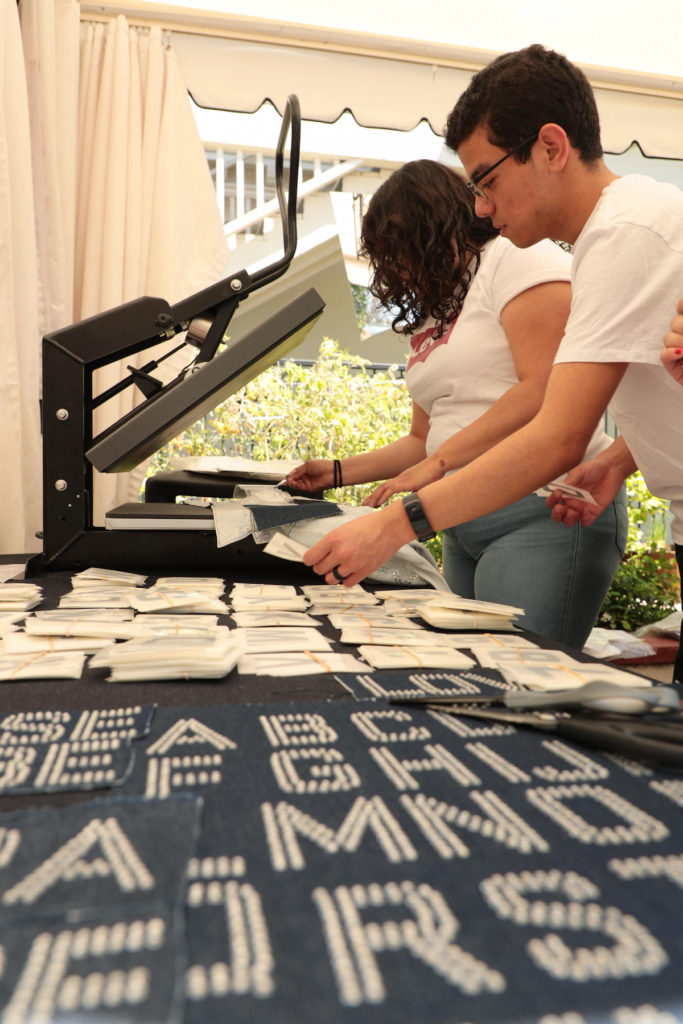 RELATED: Inside Coachella's Star-Studded Revolve Festival
Hosted by Hailey Baldwin who rocked a white lace bustier top and jeans, the brunch took place at the Colony Palms Hotel, and guests were treated to personalized t-shirts and customizable Levi's jean jackets that they amped with blinged-out, pink, and white letters that said everything from "savage" to "boss". We went with a blinged-out 'D Fab', natch, while our road trip besties Feven and Helena Yohannes chose white and pink 'F and H'.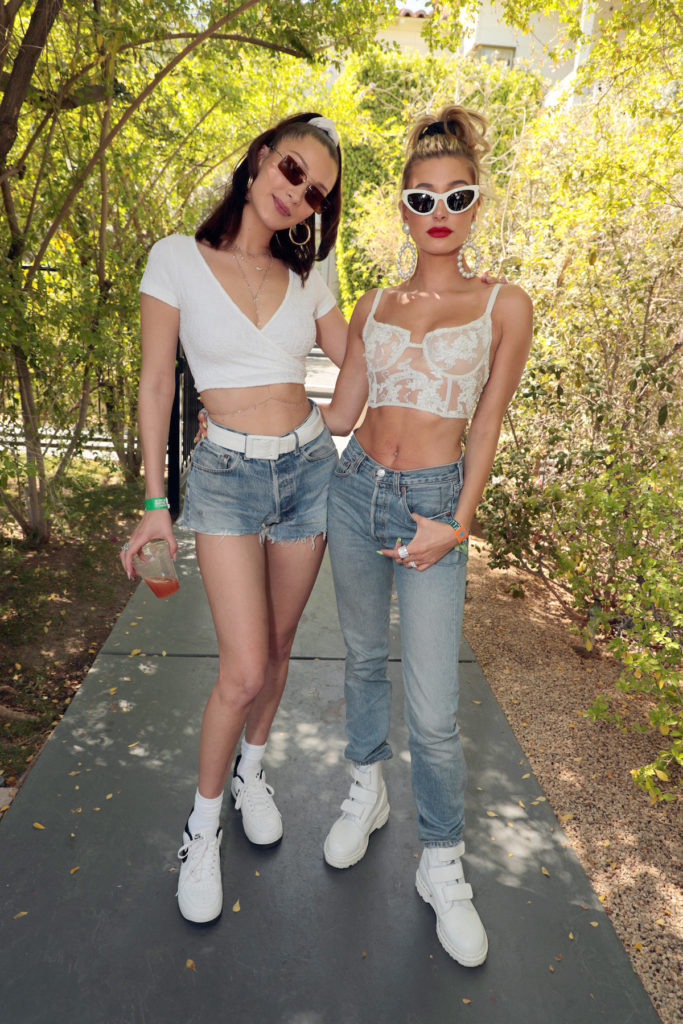 After grabbing obligatory selfies at a mirrored Levis-emblazoned wall, I threw my custom jacket over my Topshop lace bodysuit and distressed denim shorts, and enjoyed the festivities. We munched on soft tacos, sipped margaritas, and took in a performance by synchronized swimmers, who rocked red Levi's bathing suits as they glided into the pool and whipped up their legs in harmony.
RELATED: Inside The 2018 Levi's and Don Julio Star-Studded Neon Carnival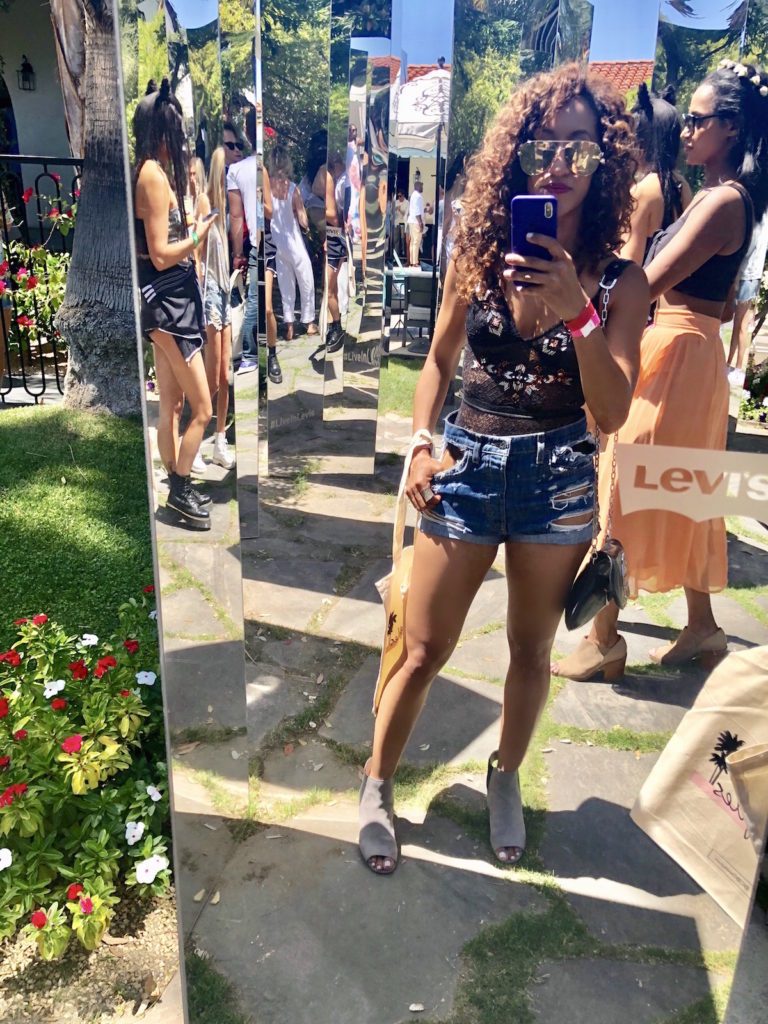 Then, it was party time, as Snoop Dogg hit the DJ booth and got us – and other attendees like Bella Hadid, Joan Smalls, and Brooklyn Beckham – dancing as he spun hits like his and Pharrell's "Drop It Like It's Hot".
As if someone had injected us with caffeine, our energy came flooding back, and not long after we arrived, we were ready to take on the rest of day again.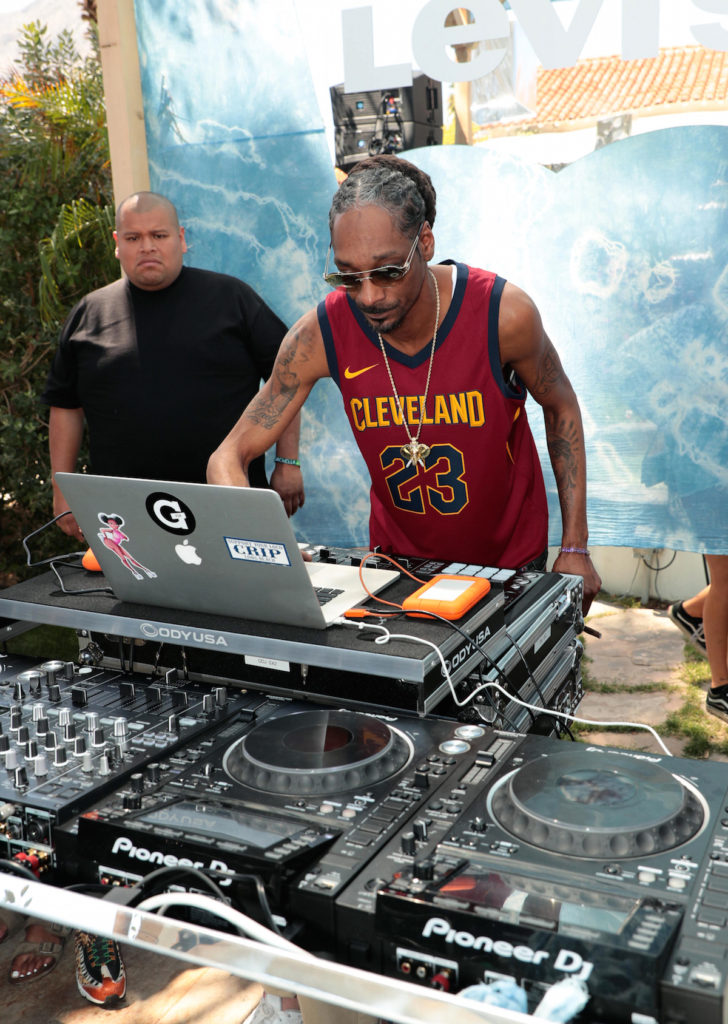 RELATED: Inside Rachel Zoe's Moroccan Coachella ZOEAsis
Don't forget to follow along on all of our Coachella adventures on our Cadillac girls' trip with Feven and Helena Yohannes here and on Instagram at @destinationfab and @fevenandhelena.