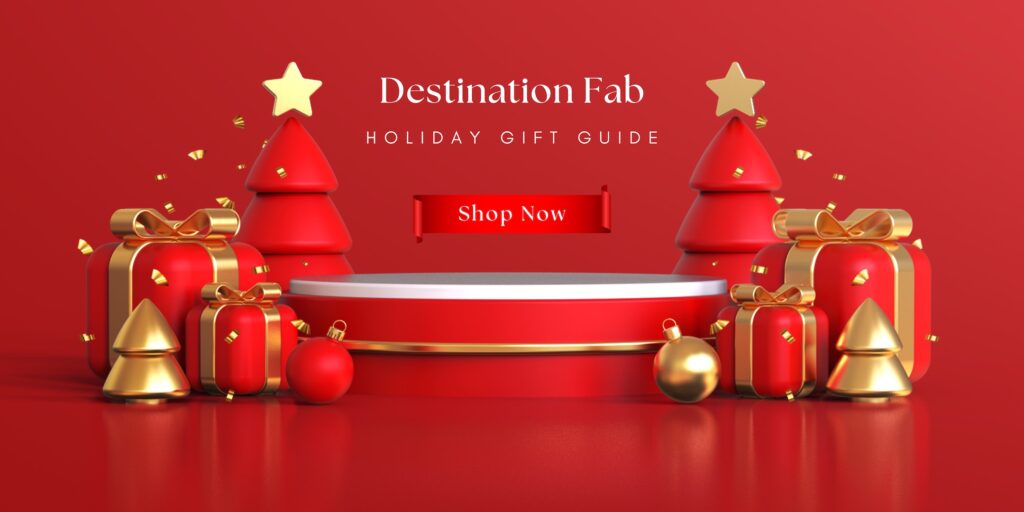 Happy Holidays! Our gift guide is dedicated to you – our fellow travel lovers.
We've compiled a list of our favorite travel essentials, and things we love in general, to help you shop for the travel lovers in your life (so, everyone :)). Check out our guide for ideas to suit nearly everyone on your list – and deals to help you plan for your next trip.
COZY FAVES PERFECT FOR THE PLANE OR LOUNGING AT HOME:
Whether you're traveling a long distance or a couple of hours on the plane, it's important to be comfortable (and cute while you're at it, natch). State Cashmere's sweater ($135, Amazon) and matching ribbed pants ($170, Amazon) are perfect for just that. The set is a splurge, but it's worth it. It's so cozy and fits so well. I wear mine almost every week.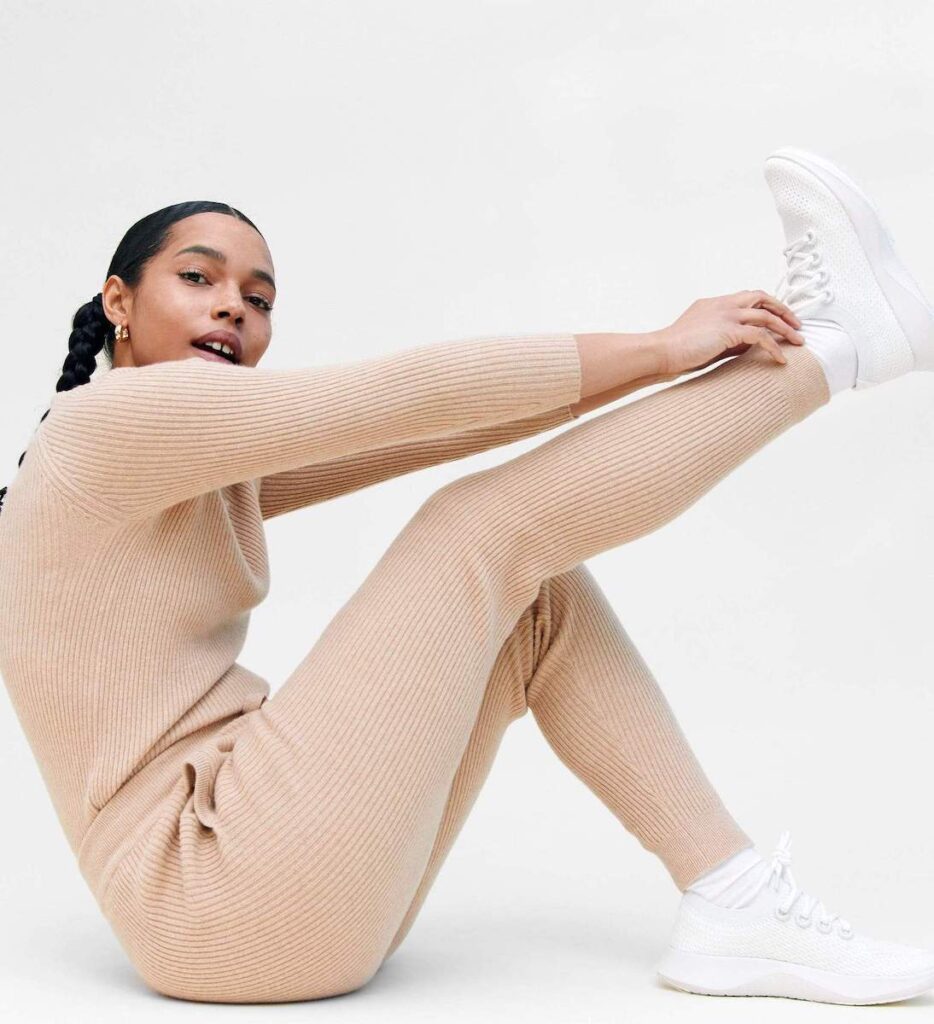 Photo Credit: State Cashmere
We also are obsessed with Departure's cozy Jet Lagged ($88, Revolve) and Going Places ($88, Revolve) sweatshirts. You also can't go wrong with this logo Essentials sweatsuit for any traveler on your list. We love it in all colors, but the sweatshirt and sweatpants are on sale in tan, black, and yellow on SSense ($64 each, SSense).
The bonus? You can cozy up in these at home too. For long flights, we also recommend picking up You Go Natural's head wraps to help protect your hair.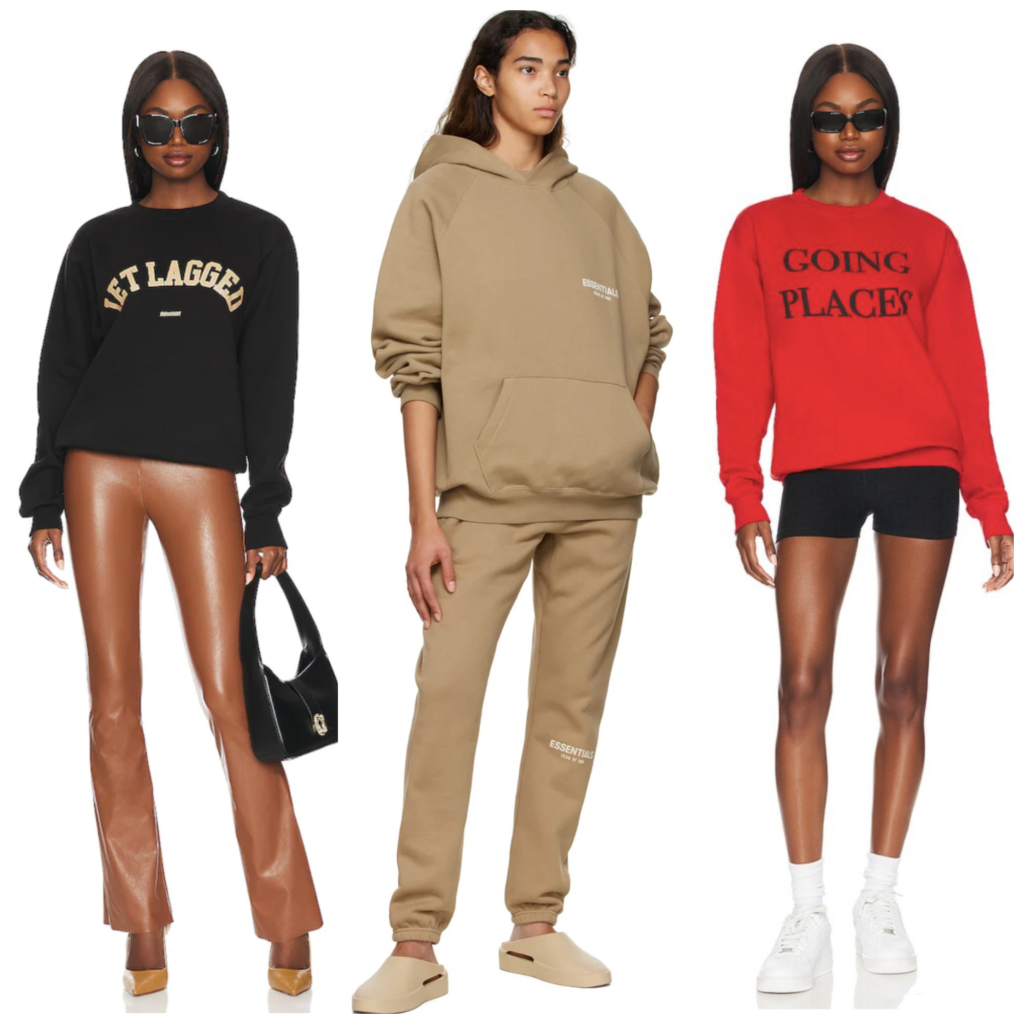 Photo Credit: Essentials, Revolve
Departure Jet Lagged Sweatshirt
Departure Jet Lagged Sweatshirt, $88, Revolve
The Boots We Love to Pack for Trips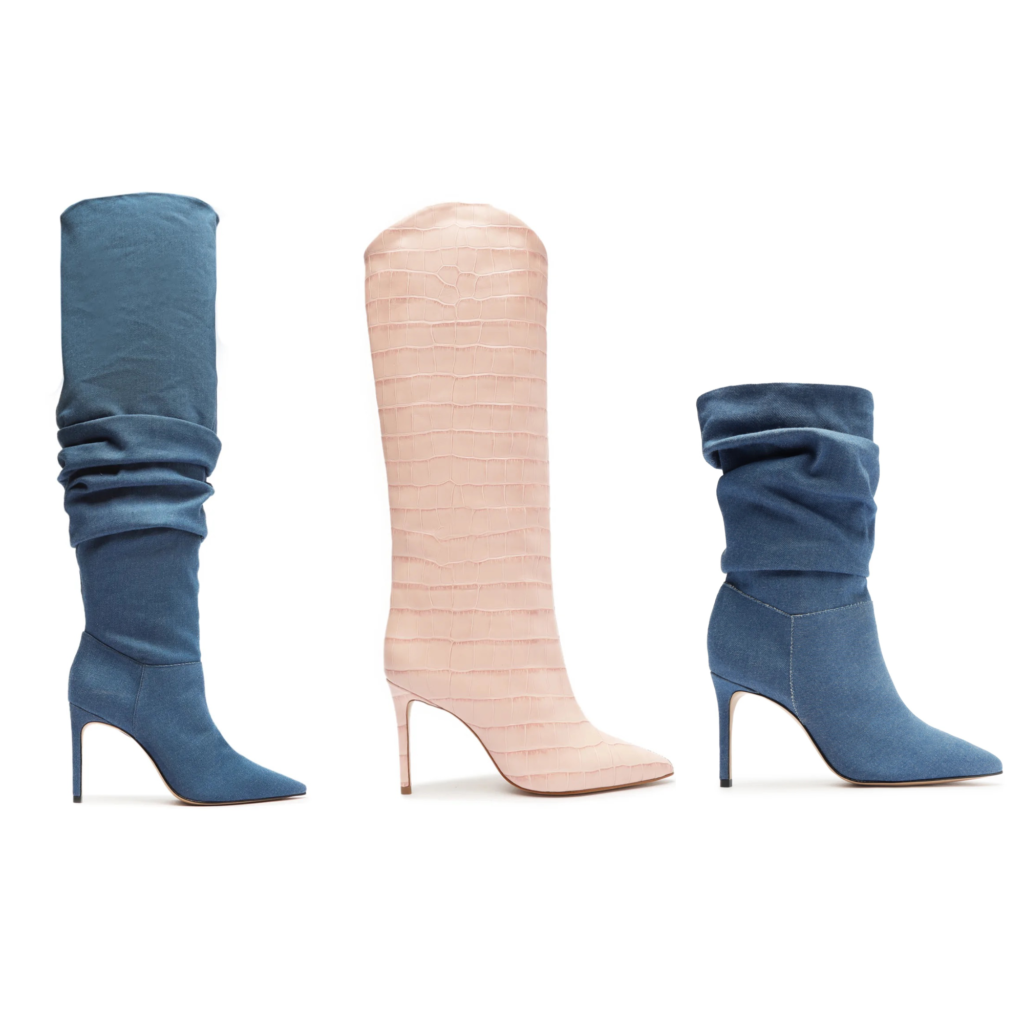 As you know, we're fashion-obsessed, and there are a few boots we've been eyeing for gifts – for others…or yourself. You can never go wrong with Schutz's denim over-the-knee boot ($238, Schutz) or the brand's denim bootie ( $178, Schutz)  Both are statement makers, as are Schutz's croc-embossed eggshell Maryana boots ($238, Revolve). These go on sale for 30-50% off often on Schutz so bookmark these for future deals too. 
For cold winter days and winter wonderland trips, we love Sorel's Women II Tall Lace Boot ($150, Sorel) and Sorel's winter-perfect Joan of Arctic Wedge III Lexie Bootie ($184, Sorel).
Schutz Denim Over-the-Knee Boots
Schutz Over-the-Knee Denim Boots, $238, Schutz
The Photo Tools We Swear By To Get the Perfect Shot: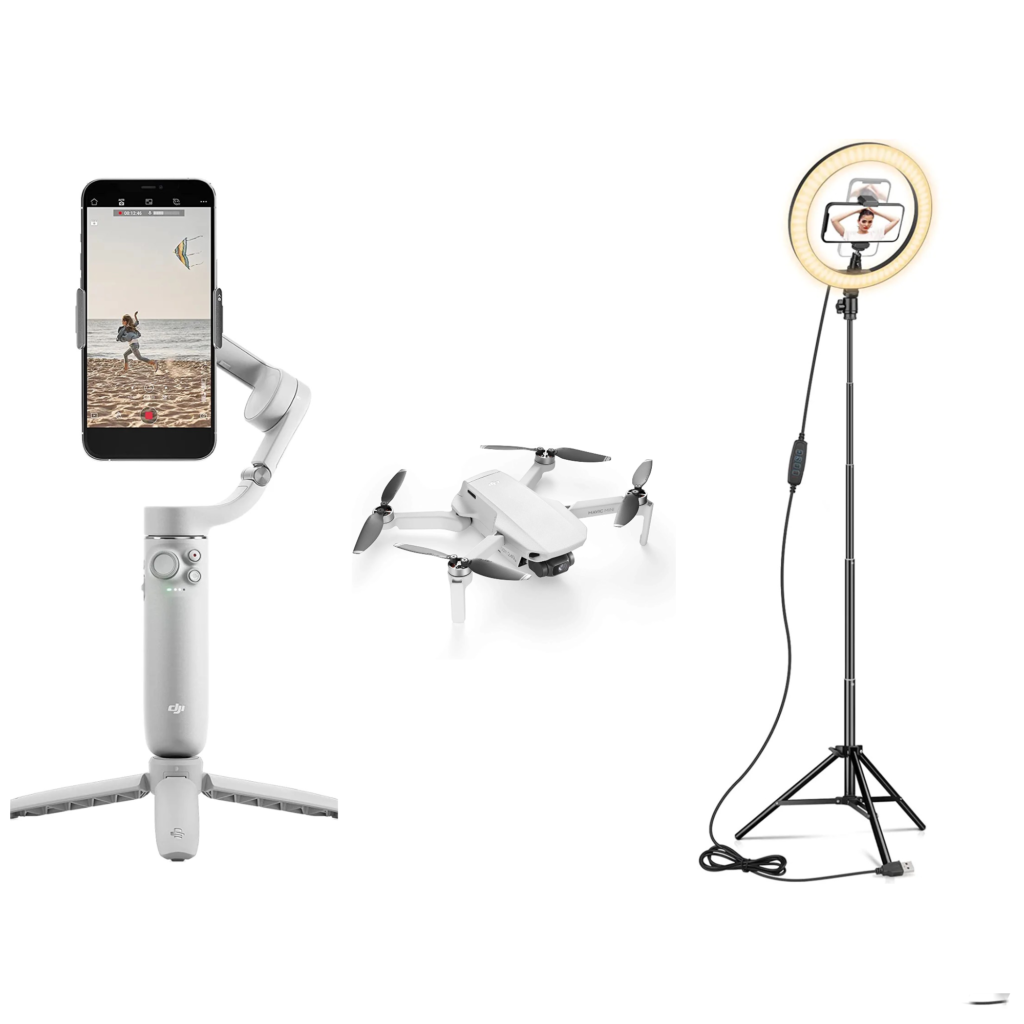 Whether the person on your list likes to travel solo, on boo trips, or with friends, there are a few things they'll need in their arsenal if they like creating content during their trips. Treat them to one of these to get them started : a selfie ring light tripod ($25.99, Amazon), great for snapping shots during solo travel, Go Pro Hero 10 ($399 on sale, Amazon) amazing for underwater and action shots), and/or a DJI Gimbal Stabilizer ($129, Amazon) an essential tool that helps stabilize your phone while you're grabbing video. You can also never go wrong with a DJI drone (On sale for $399, Amazon).
For the Travel-Loving Guys on Your List Who Like a Luxe Shave: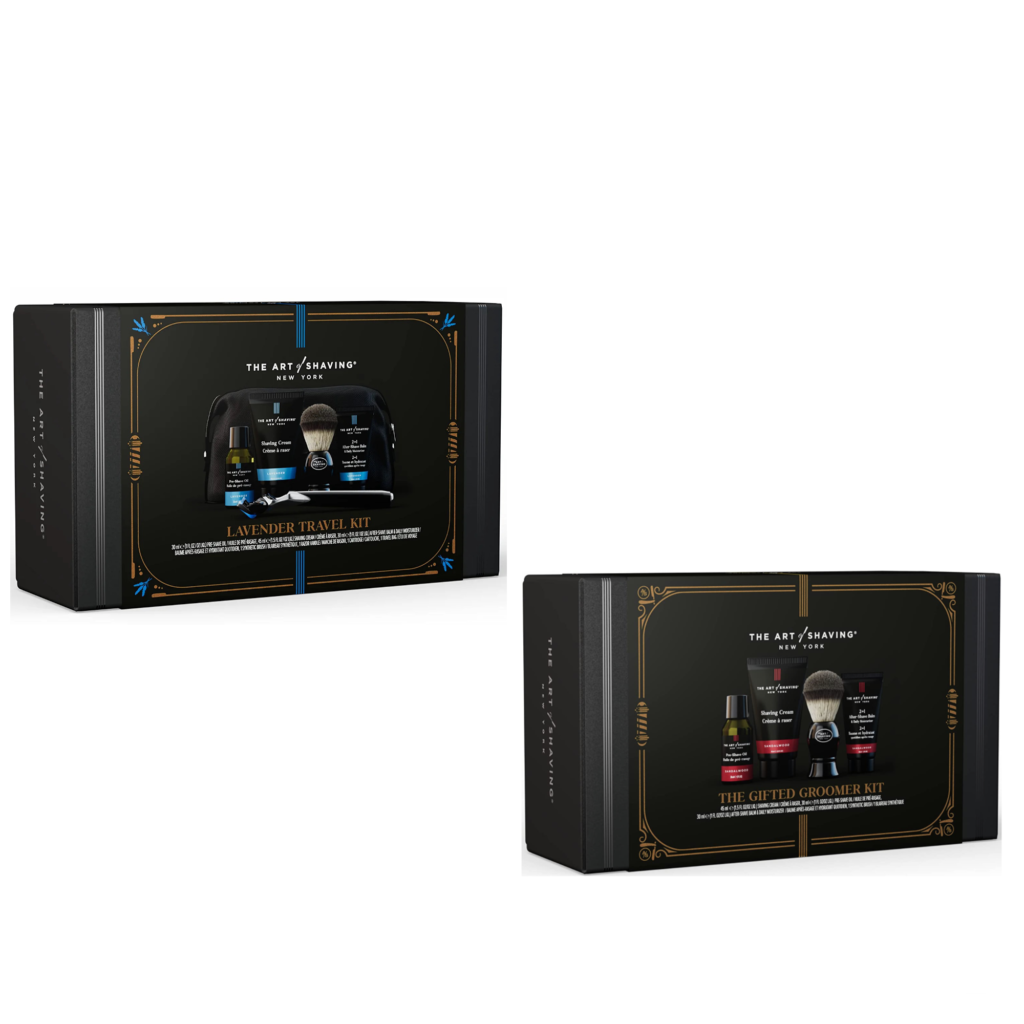 Art of Shaving Travel Kits are always one of my faves for stocking stuffers and gifts for guys. You can grab a full size travel kit ($100, Amazon), or a smaller set ($40, Amazon) for less than half the price. 
DJI Gimbal Phone Stabilizer
DJI Gimbal Phone Stabilizer, $129, Amazon
For The Resort Wear Lover: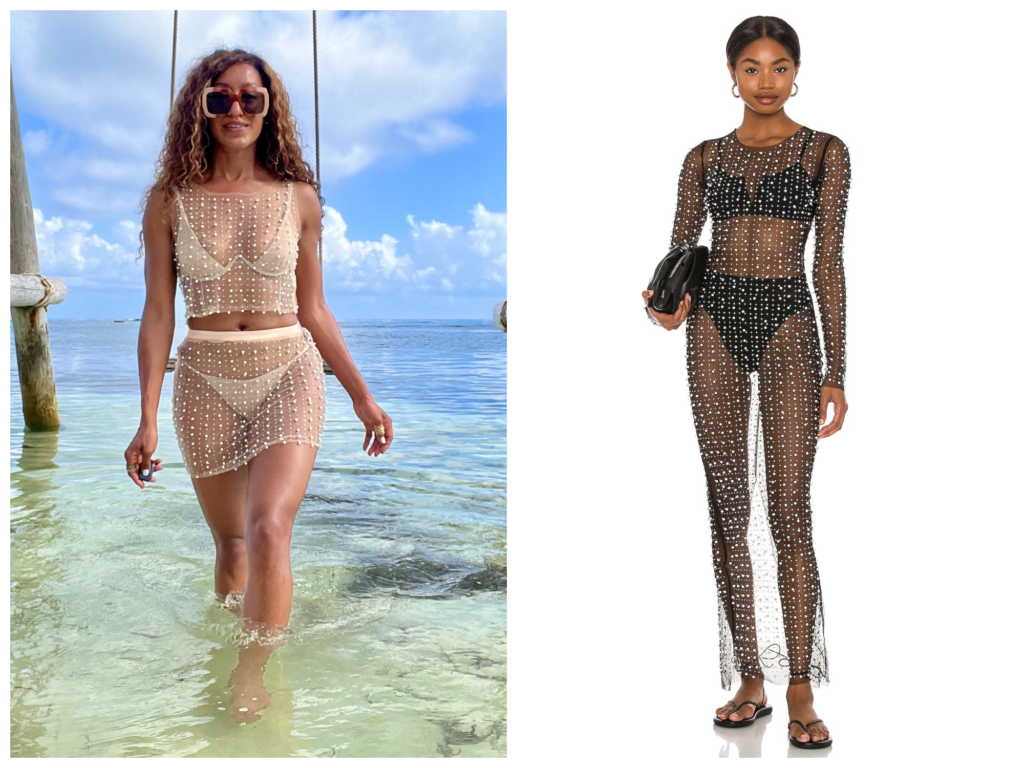 There are a few pieces that I've spotted and/or have worn over the past few months that would make great gifts for the resort wear lover. 
Andrea Iyamah Resortwear: You can't go wrong with anything from Andrea Iyamah's collection.
But these are two of my fave bikini/resort wear combos that are my faves from her collection: Andrea Iyamah Salamah Bikini Top and Bottoms:  (Top, on sale for $44, Revolve and Bottoms, on sale for $44, Revolve) and Andrea Iyamah Behati satin skirt and crop top combo: (Top is sold out at the  moment in yellow, Skirt, on sale for $110, Revolve) 
Beach Bunny's Glitz Cover-Ups: These pearl-embossed swimsuit coverups are everything. Beach Bunny Glitzy Girl set ($139, Revolve) and the Champagne Nights Mesh Dress ($159, Revolve) are the two you need to grab.  
Beach Bunny Glitzy Girl Set
Beach Bunny Glitzy Girl Set, $139, Revolve
The Beauty Faves We Tuck in Our Carry-Ons and Kick Back With at Home: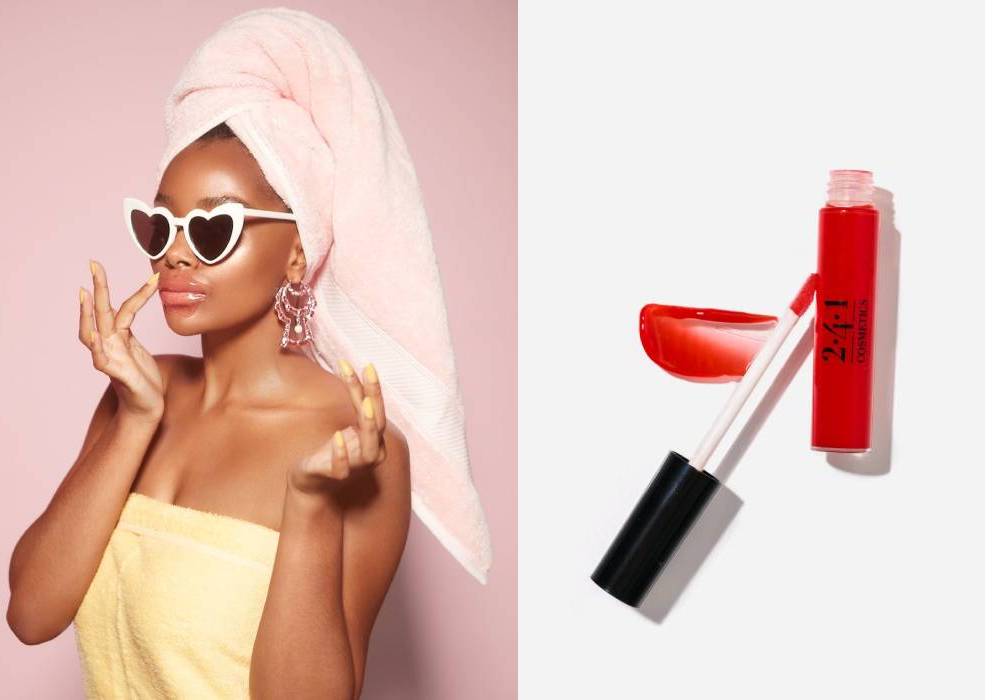 Photo Credit: 241 Cosmetics, KNC Beauty
If you're shopping for a beauty lover, help them step up their glam arsenal with something special from these brands.
241 Cosmetics Lip Glosses and Eyeliners: 241 Cosmetics is dear to our hearts, and we've been fans since founders Feven and Helena Yohannes launched their company. They landed on Oprah's Favorite Things list again this year and the brand is now available in Bloomingdale's! We love their Wingin' It Liquid Eyeliner ($18, Bloomingdale's) and Red Glory Lip Gloss ($18, Bloomingdale's). The glosses are so sleek, luxe, and are perfect for holiday parties whether you're wearing them alone or layered over lipstick. 
54 Thrones African Beauty Butters: Oprah Winfrey swears by these – and so do we, particularly the Egyptian Lavender and Moroccan Mint scented beauty butter variety ($24, Sephora). With one touch of it on our skin, we were obsessed with the way it hydrated our skin – and how good it smelled. 54 Thrones also has gift sets that are great for stocking stuffers or gifts, like the African Beauty Butter mini gift set ($29, Sephora).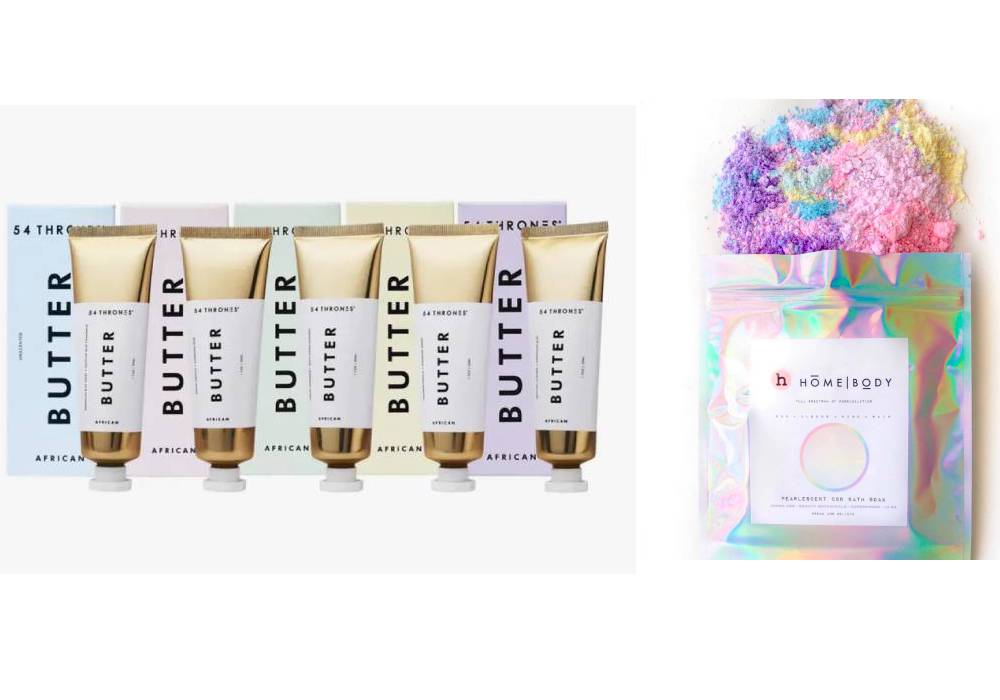 KNC Beauty: Consider this your solution to keep your lips moisturized and kissable, and the bags from dragging down your eyes. This popular beauty brand is known for its lip masks ($25, Forward) and eye masks ($25, Revolve), and they make the perfect gift for any beauty lover.
Homebody CBD Soaks: These relaxing CBD soaks not only ease tired muscles and help rock you to sleep, but each one has a tantalizing scent and will fill your bath with a pop of color. We love them all, especially the lavender and spearmint scented Amethyst and Alchemist CBD Body Soak ($42, Revolve)
Homebody Amethyst and Alchemist CBD Body Soak
Homebody Amethyst and Alchemist CBD Body Soak, $42, Revolve
Our Favorite Suitcases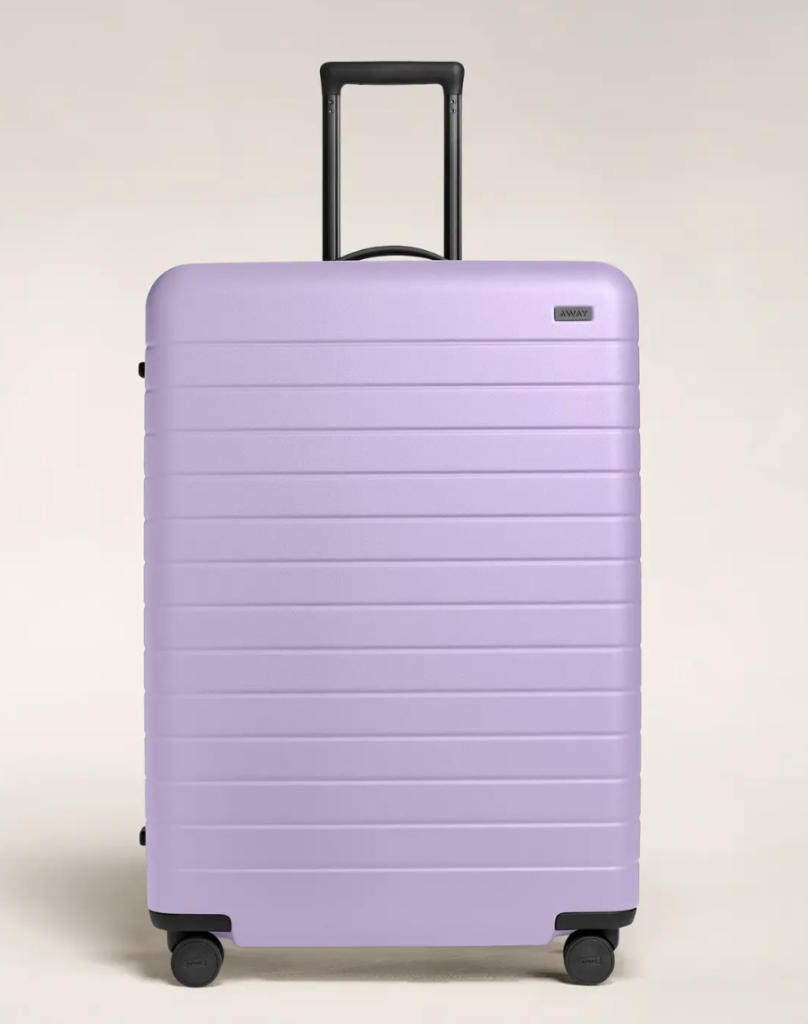 Photo Credit: Away
Help them celebrate the return of jetsetting by stepping up their luggage game with stylish suitcases that will blow them away.
Away Luggage and Travel Kit: Away has been one of our fave suitcase brands for quite some time, and the Aluminum carry-on suitcase ($669, Away) is essential for travelers who want to make a style statement. We also love the Large Suitcase in Lavender, ($361, Away) and matching lavender Carry-On Flex ($276, Away), which are both on sale. If you can't decide which suitcase to gift, don't underestimate the power of an Away gift card. 
For the Wine-Loving Traveler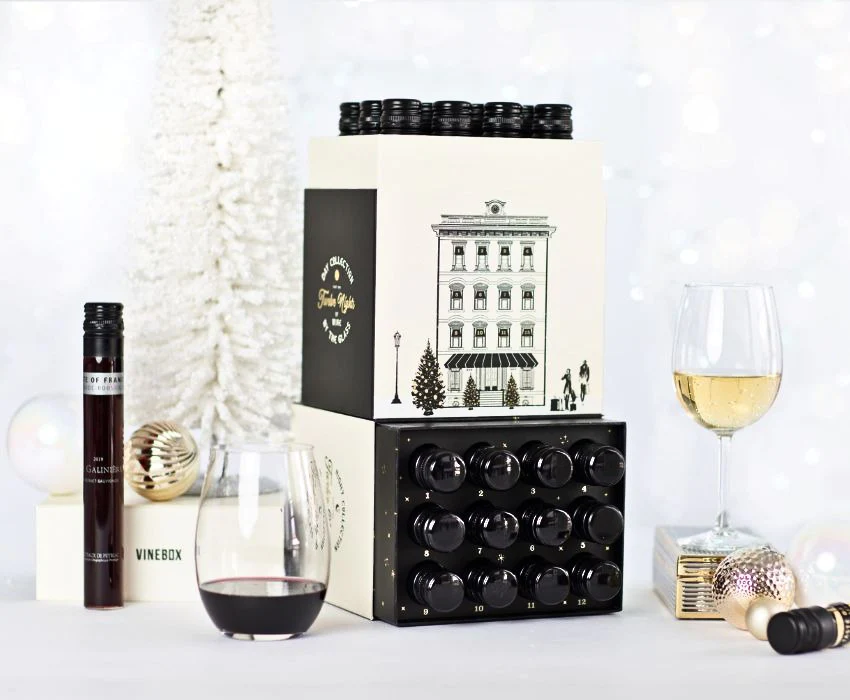 Photo Credit: Vinebox
Vine Box's sets of wine tastings are one of our fave gifts for wine lovers. You can grab one for cookie pairings, ($45, Vinebox), holiday flavor pairings ($78, Vinebox) or treat them to a 12 Nights of Wine Box ($129, Vinebox), All of them are perfect for picnics or road trips to a winter cabin or a beach.