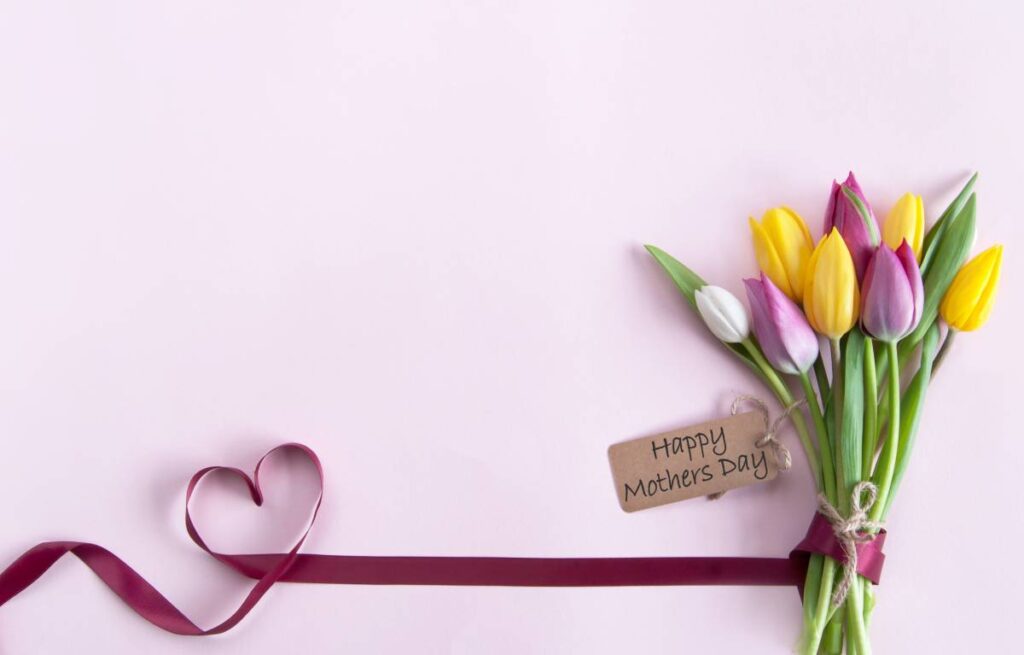 Mother's Day is almost here and we're celebrating with some of our favorite gifts for moms.
We're all about celebrating moms who love to travel with useful gifts for vacays, but we're throwing in a few of our favorite lifestyle-themed picks into the mix too for moms of every age.
From You Go Natural's new spring turbans to a variety to our favorite carry-ons for day trips, take a peek at the presents we love that the moms in your life will fall head over heels for.
We've also put together an Amazon gift guide for moms for last minute gifts and quick-shipping needs. See all of our picks here: Destination Fab Amazon Mother's Day Gift Guide.
For the Mom Who Loves to Travel: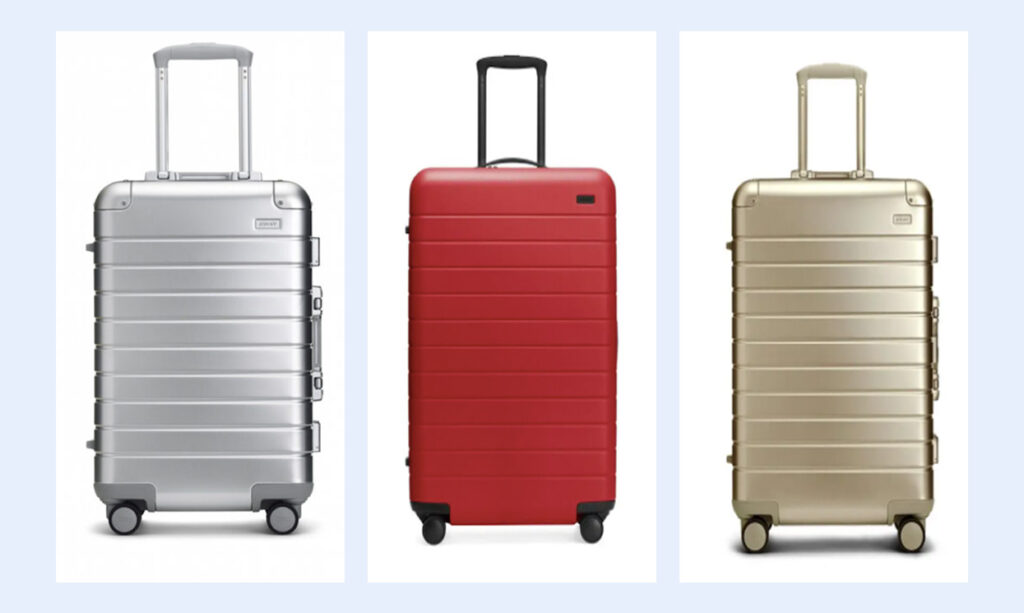 Photo Credit: Away
Away Luggage and Travel Kit: Away has been our fave suitcase brand for quite some time, and the brand has quite a few cute gifts for Mother's Day. The Aluminum carry-on suitcase is essential for travelers who want to make a style statement. We also love the Bigger Carry-On in Lavender, and a Mini Suitcase for less than $50 that you can throw in your purse or carry on to store travel-size essentials.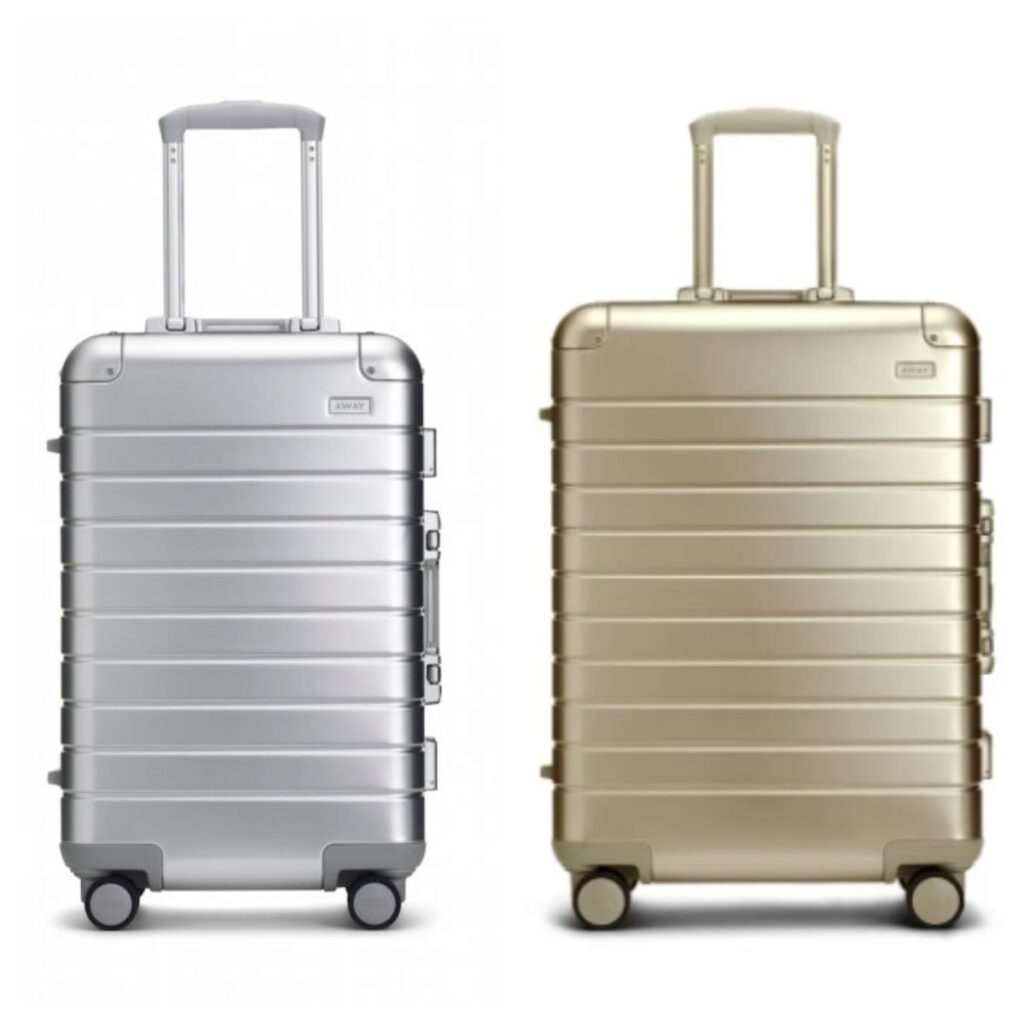 Aluminum carry-on suitcase, $545, Away

Amazon Mini Suitcase, $45, Away
For the Mom Who Loves to Toast: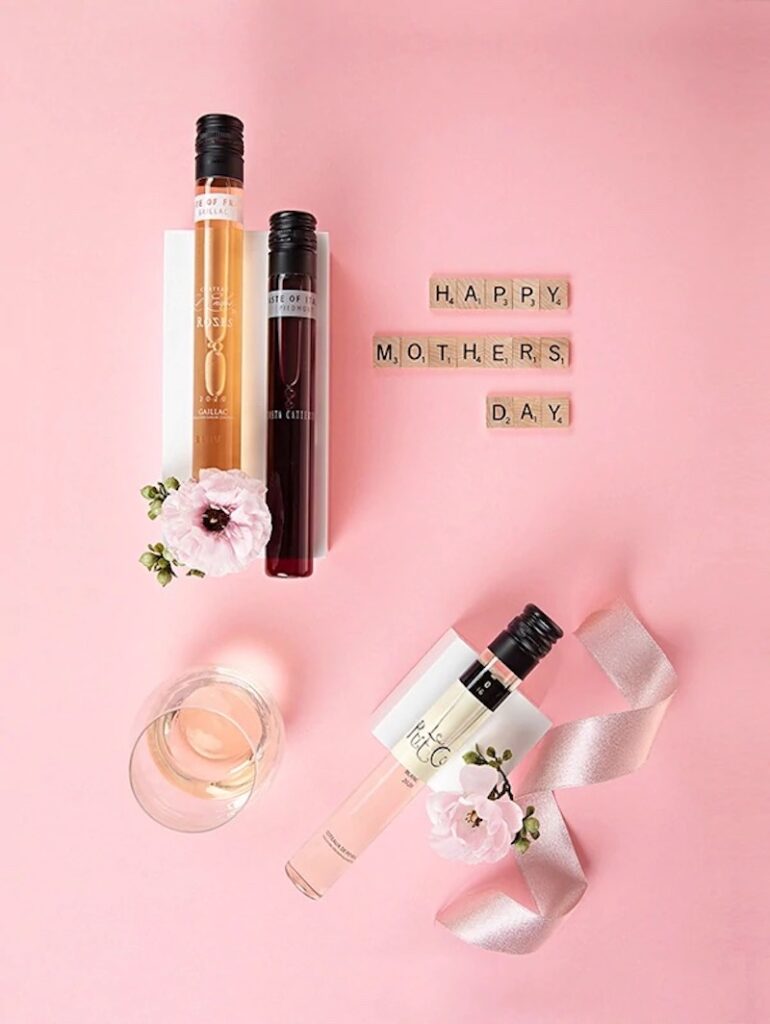 Photo Credit: Vinebox
Vinebox: This is the gift for moms who love wine. Think of Vinebox as a wine tasting experience in a box, complete with white and red varieties that she can enjoy at home, on a picnic, or packed away for a staycation or road trip. Vinebox has several boxes to choose from including one with all red wines ($95), a date night box for one with a mix of three red and white wines, and a special box for Mother's Day that has six white and red wine varieties. You can pour each tube into a glass and enjoy.

Photo Credit: Vinebox
Mother's Day Set, $78, Vinebox
The McBride Sisters' Black Girl Magic Wines: We love McBride Sisters wines, and have a specific affinity for the Black Girl Magic Collection. Pick up a bottle of champagne and or a bottle of Red Blend or the mom on your list. If you've run out of time to ship these directly from the company's site, do a quick online search for availability in stores near you. You can also get it delivered to your mom via Minibar.
For the Mom Who Likes to Pack Luxe Loungewear and PJS: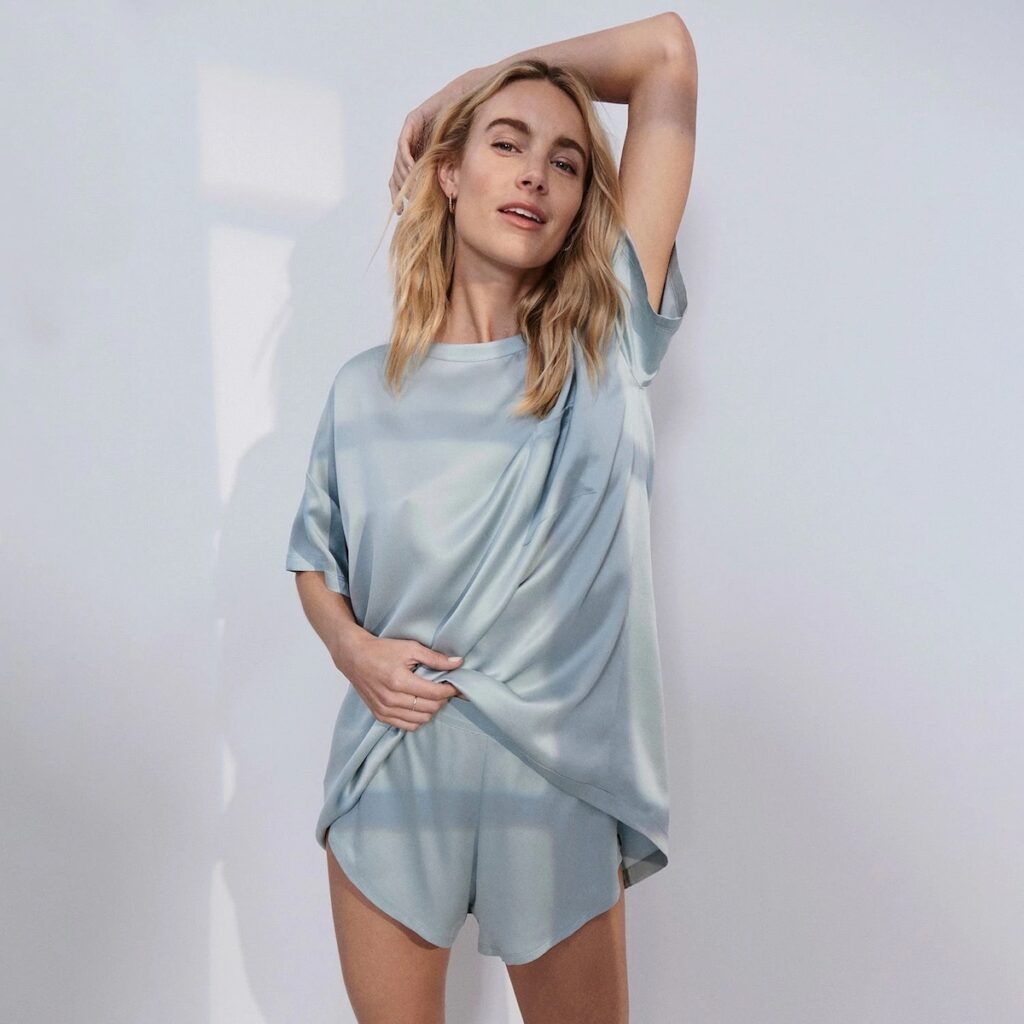 Photo Credit: Lunya
Who needs humdrum pajamas and loungewear when you can pack a pair for your trip that makes a statement – and is beyond cozy too. These are perfect for moms who love to kick back, whether that's at home or on a getaway.
Lunya Ribbed Cropped Tank and Leggings Set – A little obsessed with this Lunya silk ribbed set, and love that it can double for lounging at home and stepping out too (even to the airport). You can purchase the pieces separately but we love the cropped tank and ribbed leggings as a set. The ribbed bike shorts are a must for summer too. 
Lunya Washable Silk Tee Set: Usually when you think of silk, you don't think of breathable fabrics, but Lunya's luxe silk set actually is, thanks to its thermoregulating fabric that helps maintain a comfy body temp.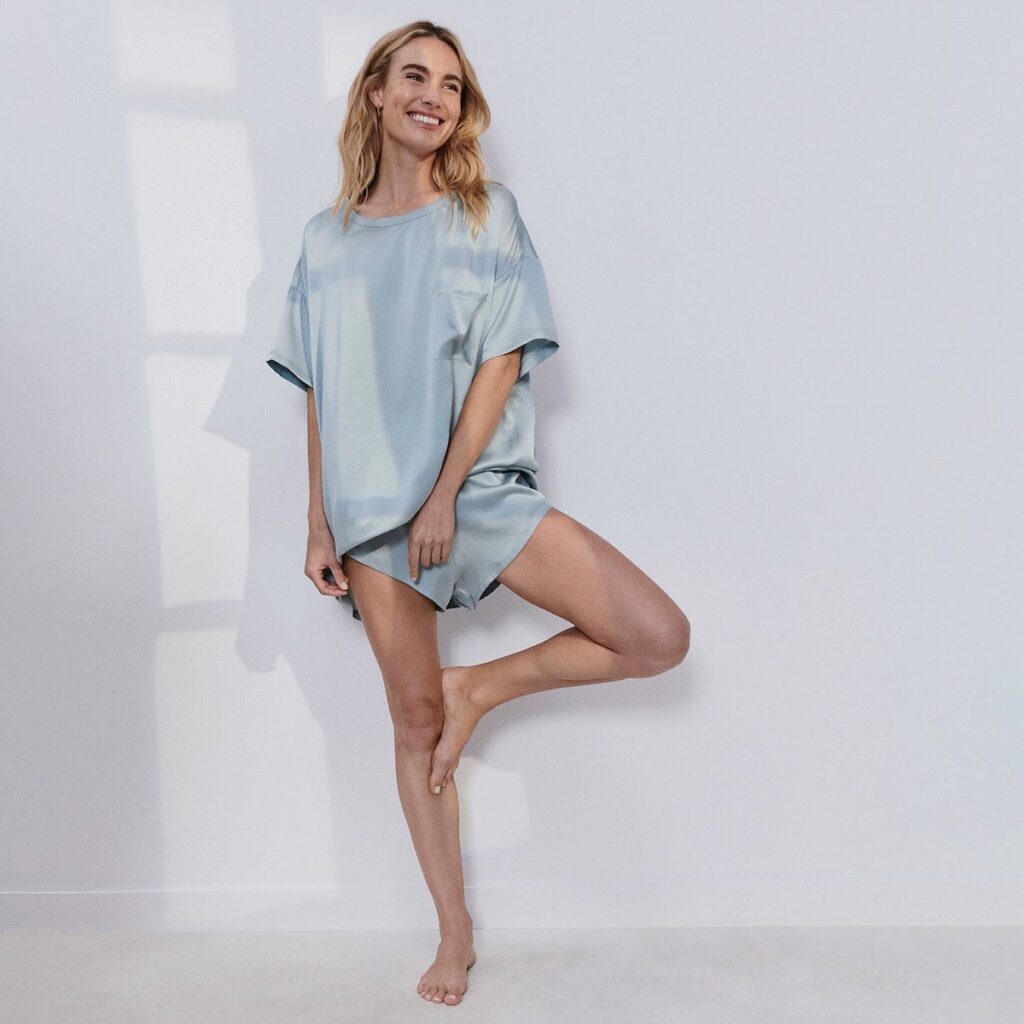 Photo Credit: Lunya
Lunya Washable Silk Tee Set, $198, Lunya
Cosabella Bella Long Sleeve Top & Boxer Pajamas – These are some of the softest and cozy PJs I've ever slept in. They come in 19 colors and there's also a pants set too.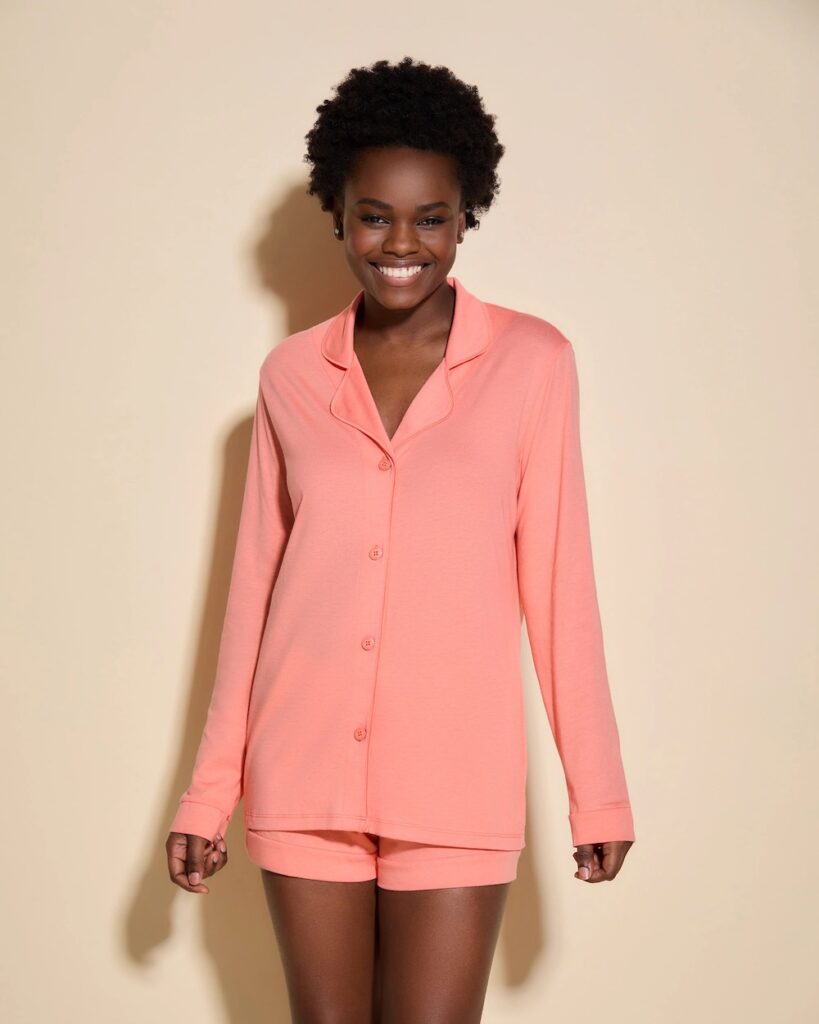 Photo Credit: Cosabella
Cosabella Bella Long Sleeve Top & Boxer Pajamas, $98, Cosabella (use code Bella15 for 15% off)
It's also important to protect your hair from breakage even when you're on the go too. black-owned You Go Natural's silk-lined head wraps, turbans, and headbands are key for that. We're particularly obsessed with YGN's satin-lined headbands in all of their new vibrant spring colors.
For The Fragrance Lover
We would never advise packing a full bottle of perfume for a trip (always go with travel sizes or samples if you can help it), and that's why these two scents are at the top of our wishlist. They come in small sizes that are easy to pack, even if you're carrying them on your flight.
Brown Girl Jane's Wanderlust Fragrances: It's hard to get more perfect for travel lovers than these scents, which are named after destinations: Casablanca (Morocco), Lamu (Kenya), and Bahia (Brazil). They smell so good and they're only 1.6 oz.
Gucci Flora Gorgeous Gardenia Perfume: Floral-scented perfumes can be a bit overwhelming, but this one is so soft and enticing, and it has the perfect hint of floral notes. It also comes in 1.6 oz and a mini rollerball size.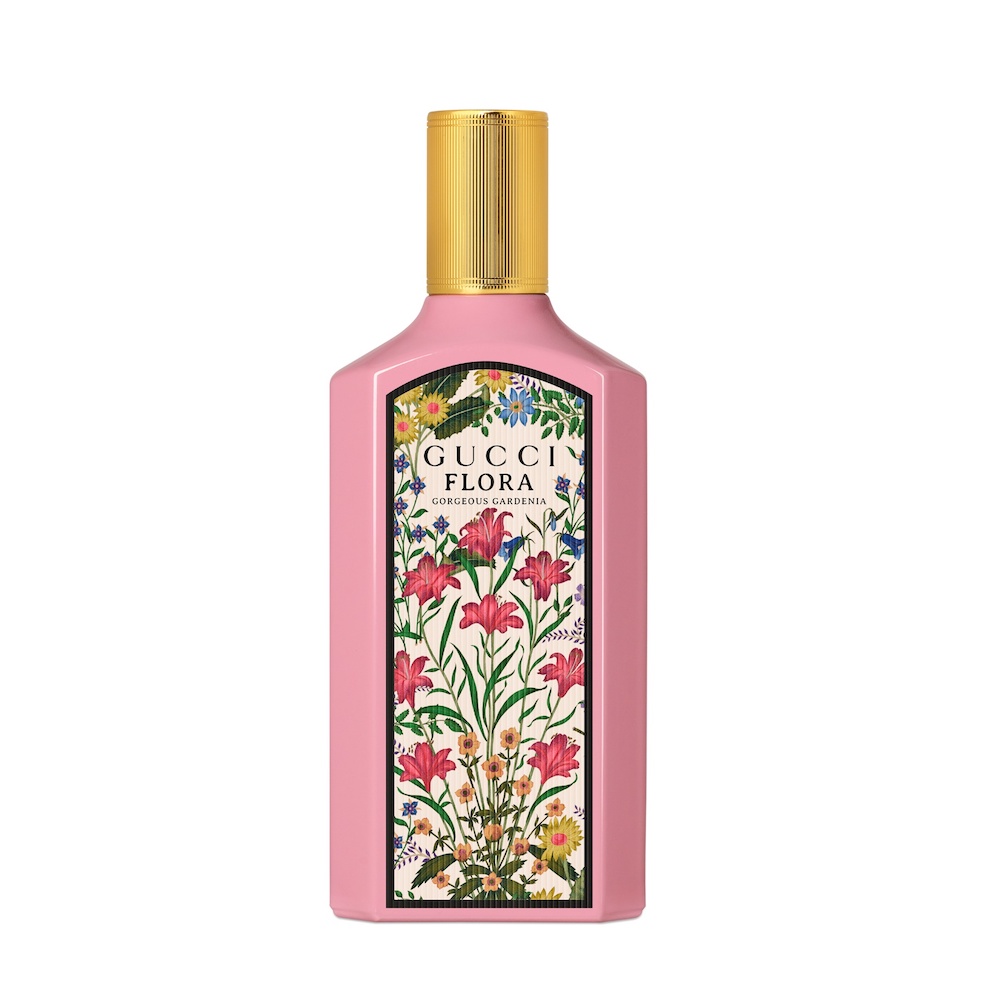 Photo credit: Gucci
Gucci Flora Gorgeous Gardenia Perfume, $138, Macy's
For the Mom who Loves Self-Care Sundays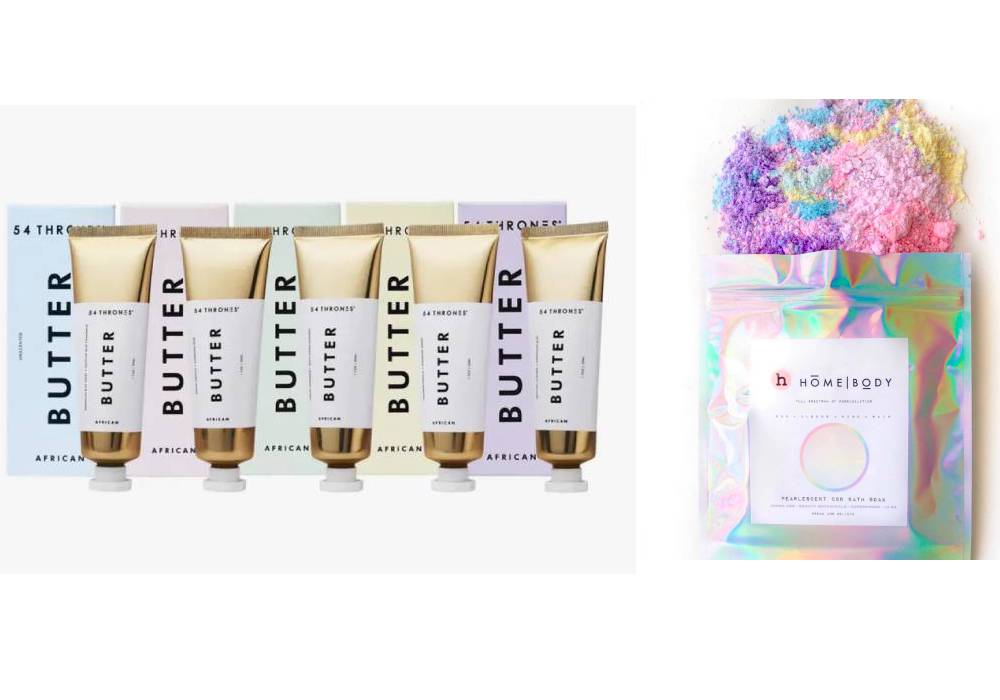 Pamper your mom with a luxe bath soak with CBD-infused crystals and moisture-packed body butters to smear on her skin afterward.
54 Thrones African Beauty Butters: Oprah Winfrey swore by this brand before it landed on her Favorite Things list this year, and we became believers in it when we tried it ourselves. We fell in love with their Egyptian Lavender and Moroccan Mint-scented beauty butter and got obsessed with the way it hydrated our skin. There are gift sets on Sephora that are perfect for Mother's Day gifts, including the Mini Butter Gift Set and Deluxe Tin, which has all five of the butter varieties.
JENTL: These body butters feel so luxe, are incredibly moisturizing, and will give your skin a sheen that lasts all day. They also smell fantastic too. There are eight different scents, but we have a thing for the vanilla and lavender varieties.
Homebody CBD Soaks: We've been a fan of Homebody's relaxing CBD soaks for months, so much so that we included them in our fave black-owned brands roundup that we put together for the 'gram. They not only ease tired muscles and help rock you to sleep, but each one has a tantalizing scent and will fill your bath with color. We love them all, but so far our fave is Amethyst + Alchemist.
Homebody Amethyst and Alchemist CBD Soak, $42, Revolve
For the Mom Who Likes to Tuck Beauty Faves in Her Carry-On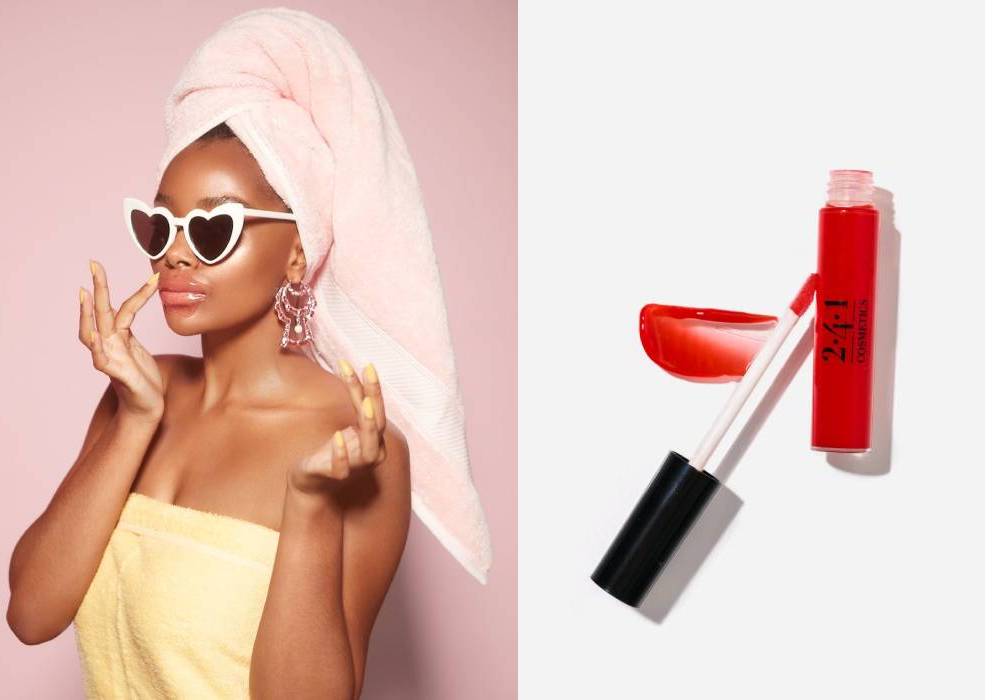 If you're shopping for a beauty lover, consider helping them step up their glam arsenal with  something special from these brands.
241 Cosmetics : 241 Cosmetics is dear to our hearts, and we've been fans since founders Feven and Helena Yohannes launched their company. After landing on Oprah's Favorite Things list last year, the brand is now available in Bloomingdale's! We love traveling with their Double Trouble Mascara and Black Caviar Eyeliner set. It gives the eyes a wow factor and the mascara doesn't clump. 

KNC Beauty: Consider this your solution to keep your lips moisturized and kissable, and the bags from dragging down your eyes. This popular beauty brand is known for its lip and eye masks, and they make the perfect gift for any beauty lover. But, we love the lip scrub too.
Happy shopping and Happy Mother's Day!