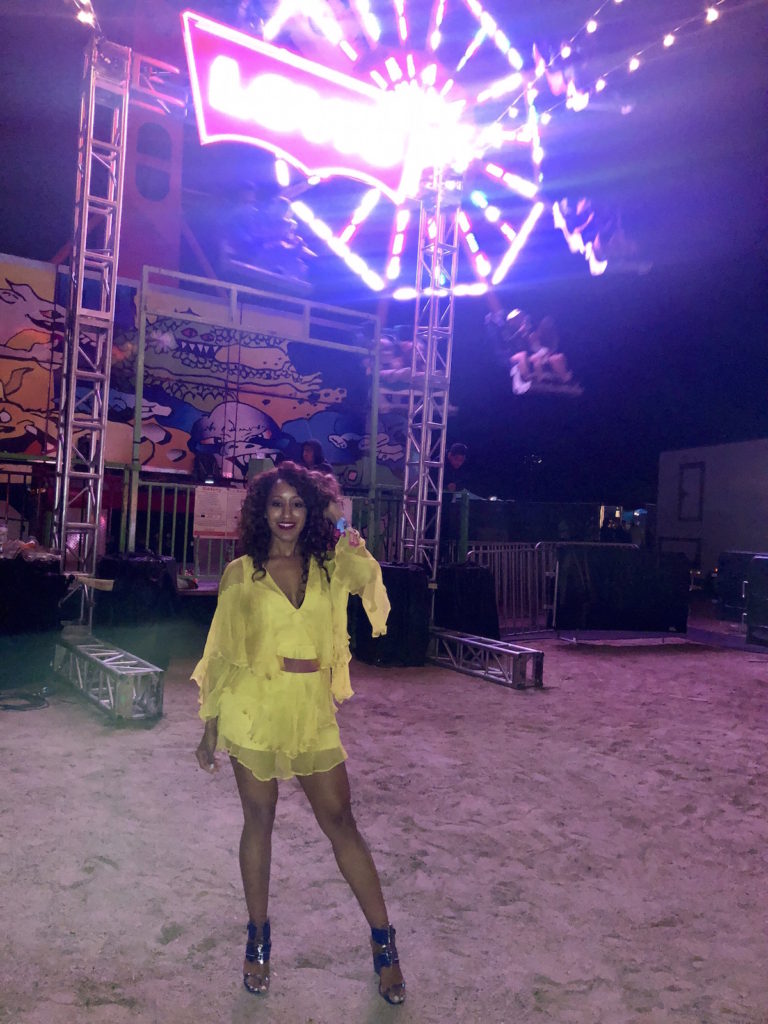 Consider this your childhood carnival times 100.
Created by nightlife ingenue Brent Bolthouse, the star-studded Neon Carnival presented by The Levi's Brand with Don Julio returned to Coachella for its ninth year with all of its amusement park glory, with plenty of rides, Don Julio Tequila cocktails, prize-winning games, and killer DJ sets.
The exclusive, invite-only event, dubbed "Neon" by festival vets, is considered to be one of the hottest tickets in town, and as soon as we stepped inside Saturday night, we knew why. The carnival, which was held for the first time at HITS Desert Horse Park in Thermal, Calif., took us straight back to our childhood roots.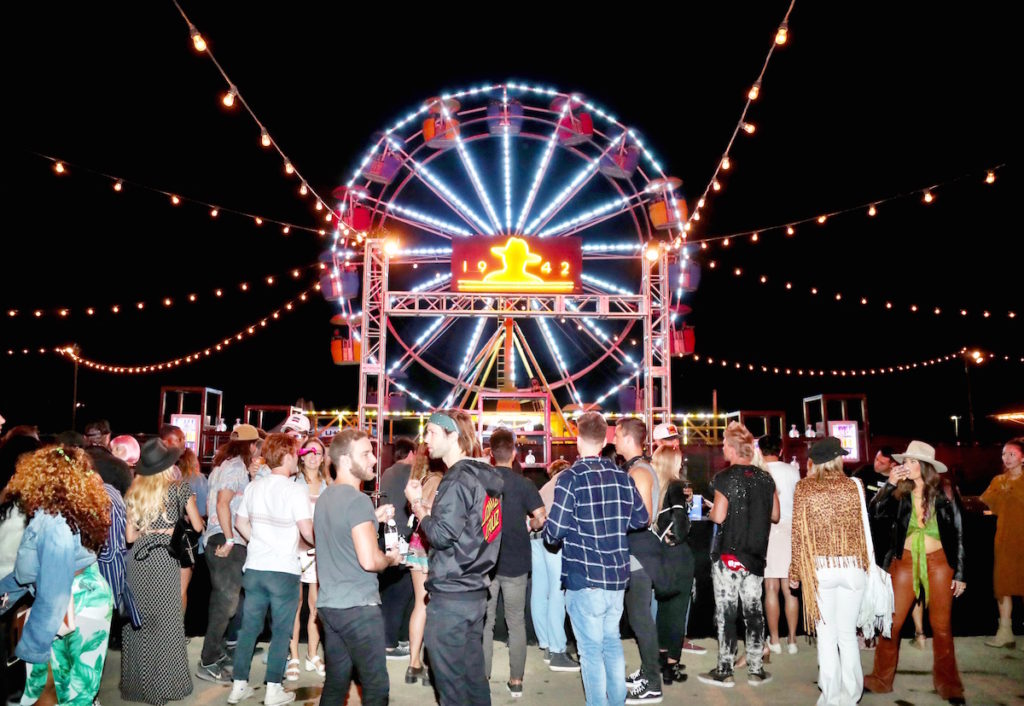 We were so giddy with anticipation that we skipped right up to a huge slide for our first stop, screamed our way down, and hopped on as many rides as we could. There was everything from the carnival's famous ferris wheel to bumper cars to a daredevil ride where guests were strapped inside a caged seat and flipped around for minutes.
After quenching our desert thirst with Don Julio Palomas from an Airstream Speakeasy, we made a beeline to the classic carnival games, where attendees could win stuffed animals or Levi's baseball caps by playing skee-ball, a bean bag toss, and more.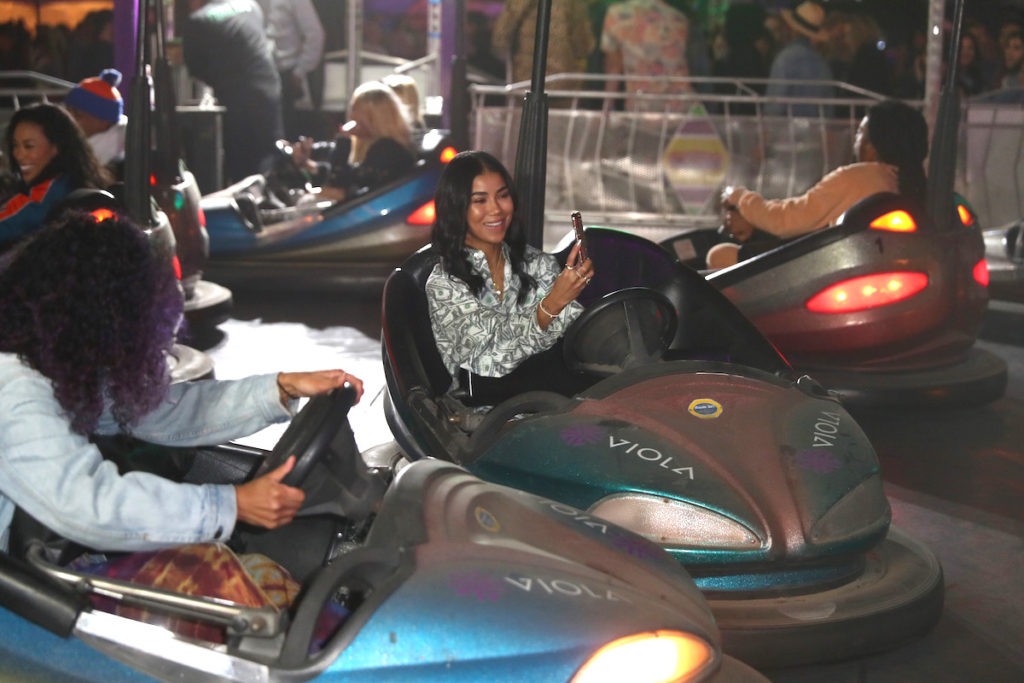 RELATED: Inside Coachella's Epic Revolve Festival
In the midst of riding rides and playing games, attendees turned every inch of the grounds into a dance party, showing off their moves as Hollywood DJs like DJ Ruckus and DJ Politik kept partygoers dancing until dawn. Those who worked up a sweat and needed touch-ups before snagging a staple photo in front of the ferris wheel headed to the Batiste Dry Shampoo styling station before they did.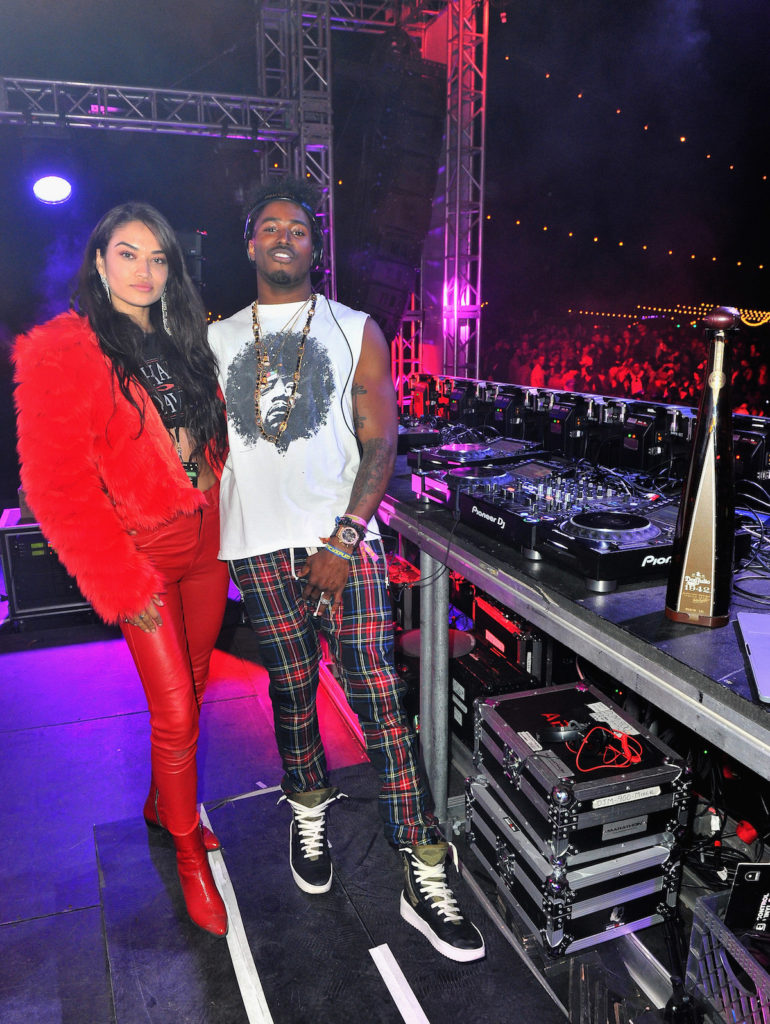 It was a star-studded affair with Chance the Rapper, Get Out star David Kaluuya, Jamie Foxx, Jhene Aiko,  and more all partying on the grounds. Leonardo DiCaprio, who hasn't missed the carnival since its inception, was there too, arriving so incog that the sight of him was meme-worthy. The Oscar winner walked around with a group of friends sporting a blue hoodie pulled tightly over his baseball cap, and 3D glasses over his eyes.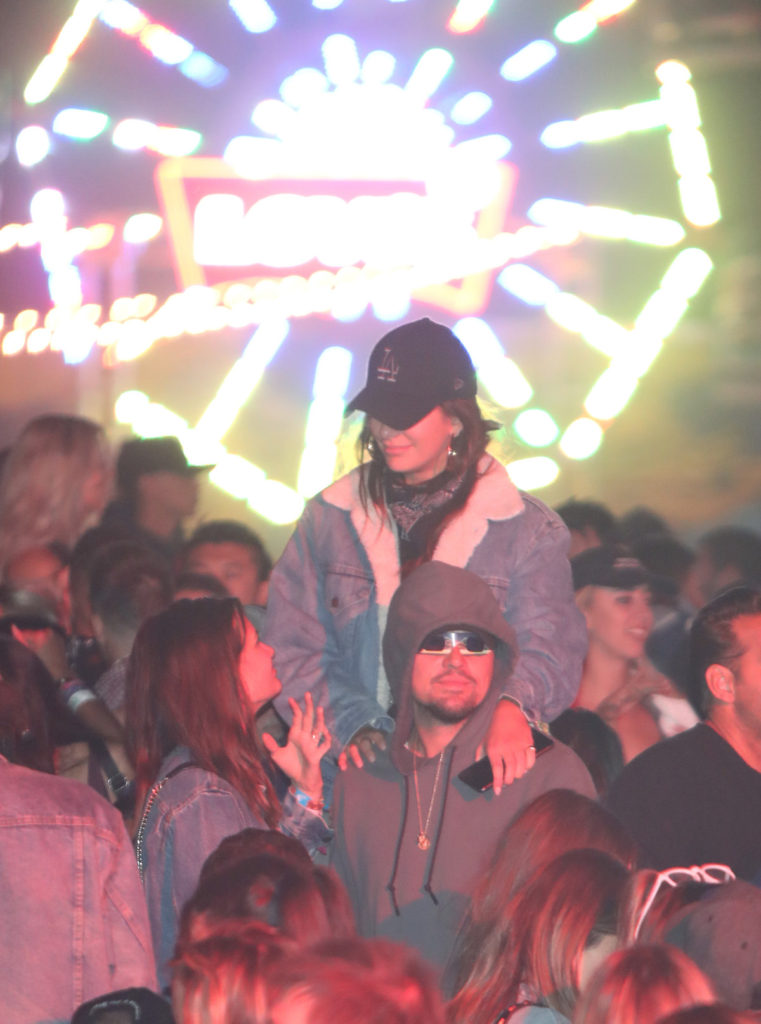 RELATED: The Ultimate 2018 Coachella Music Festival Party Guide
Celebs and attendees alike showed off their bold Neon Carnival fashion as they shook their hips around the park, rocking glittery shades, sequined and fringed jackets, booty-baring shorts, and more. I opted for a yellow, tiered Topshop jumper belted with a metallic AQ/AQ belt and blue BCBG wedges complete with a metallic strip in the middle.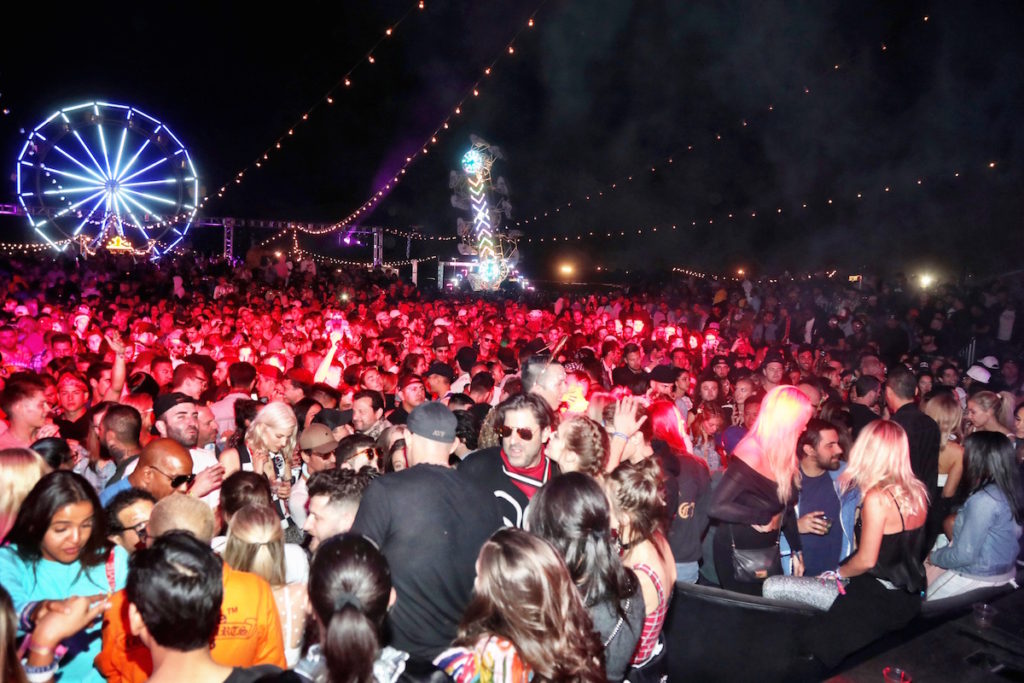 If you attend the fest next year, keep in mind that the look is go big or go home. Save your boldest look for this event and keep your stilettos at home – and your sandals too. The grounds are dusty, so trainers, wedges, booties, and block heels will save your feet (and keep them from getting really dirty) as you dance the night away.
Whatever you choose, try to snag a wristband to the Neon Carnival. You usually have to know someone to get one but the event's Instagram (@neoncarnival) helped direct its followers to giveaways this year.  Keep an eye on that for next year. The Neon Carnival is one event that shouldn't be missed.
Don't forget to take a peek at all of our Coachella adventures on our Cadillac girls' trip with Feven and Helena Yohannes here and on Instagram at @destinationfab and @fevenandhelena.
(Top photo by Destination Fab, all other photos by Cassidy Sparrow/WireImage)