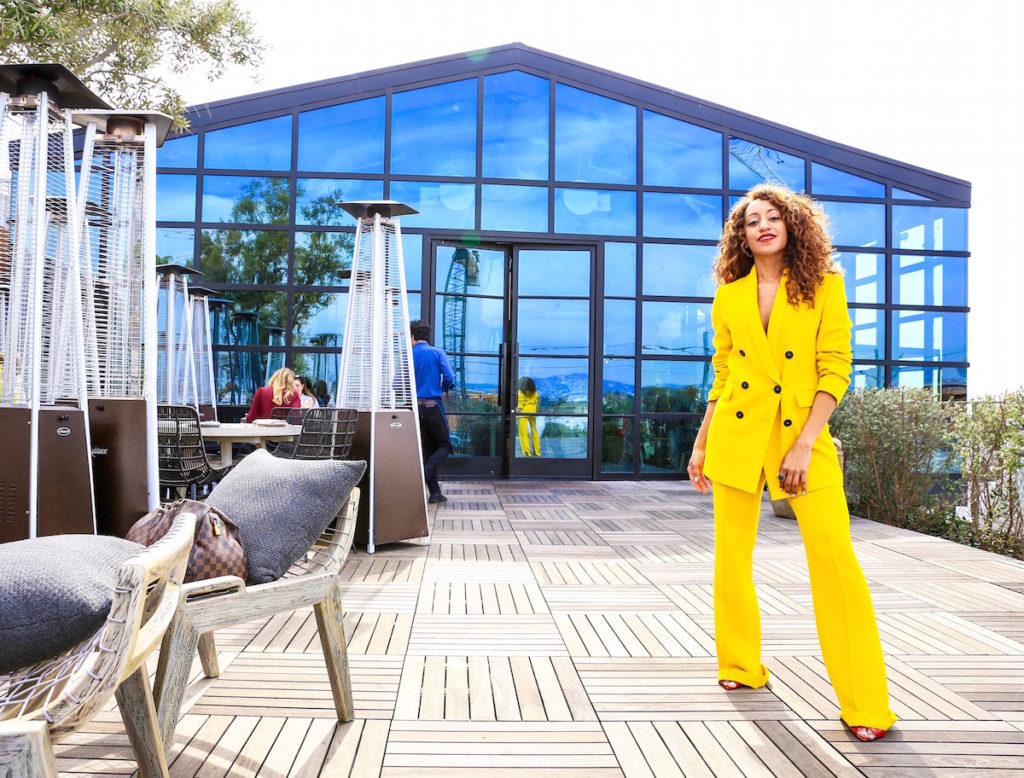 Cheers to Spring!
Now that winter is officially behind us and warmer temps are on the way, we're celebrating the new season with our top picks for the hottest rooftop bars in Los Angeles.
For us, incredible views of the city are not enough. We have a thing for unforgettable rooftop experiences, especially when they include inventive craft cocktails and bites that keep us coming back for more (like the gelato and the spared meat things at Terra, omg). While we don't mind wrapping up in a blanket and cozying up with a hot toddy, we much prefer to take in the experience during warmer days.
Take a peek at the nine rooftops we can't wait to kick back and/or turn up on this spring in the City of Angels! (Photo by: Alysse Stewart at Margot Los Angeles)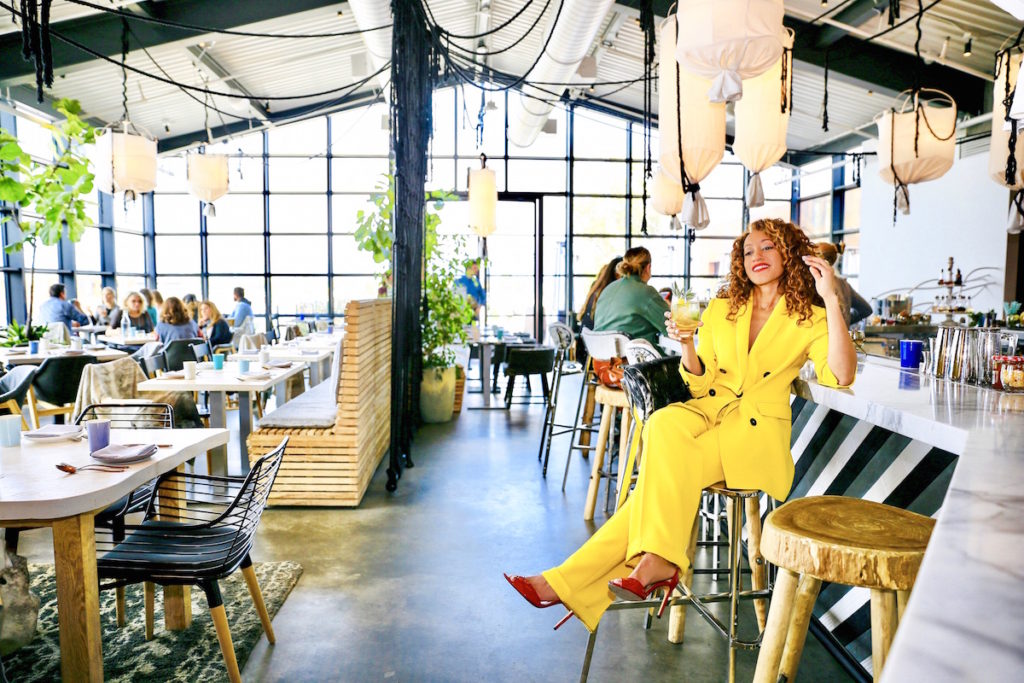 Photo By: Alysse Stewart
1. Margot LA: Believe it or not, the rooftop is not our favorite part about Margot (although when it lights up at night, it is magical). We fell for the decor on the interior – clothed lantern lights, black and white walls splashed with geometric shapes, and an Instagrammable "Love Is Love Is Love" neon fixture on the floral back wall. Still, don't miss the rooftop at night. This is a laid back hot spot in Culver City away from the hustle and bustle of the city, and it's perfect for girls' nights out and date nights with your boo. Don't miss the patatas bravas and chase it down with one of Margot's signature cocktails.
RELATED: Meet Margot: Your New Essential Spring Rooftop Restaurant
2. Spire 73 : This is not only the tallest rooftop bar in Los Angeles…it's the tallest open air bar in the Western Hemisphere. Situated on the 73rd floor of the InterContinental Los Angeles Downtown, the rooftop has incredible, sweeping views of the city, and yummy cocktails, like the agave, cucumber and mint-infused Green Thumb and Orion's Paloma. Also, the seats are extra cozy (and perfect for an Instagram moment too).
FAB Tip: The drinks can be pricey here, so come for the views, but make this one a stop on your LA night. Grab a signature cocktail at sunset, take in the scene, and keep pushing. Also, don't come hungry. There are limited food options, with only a few small bites available, like truffle fries, steak and egg, and tofu bao.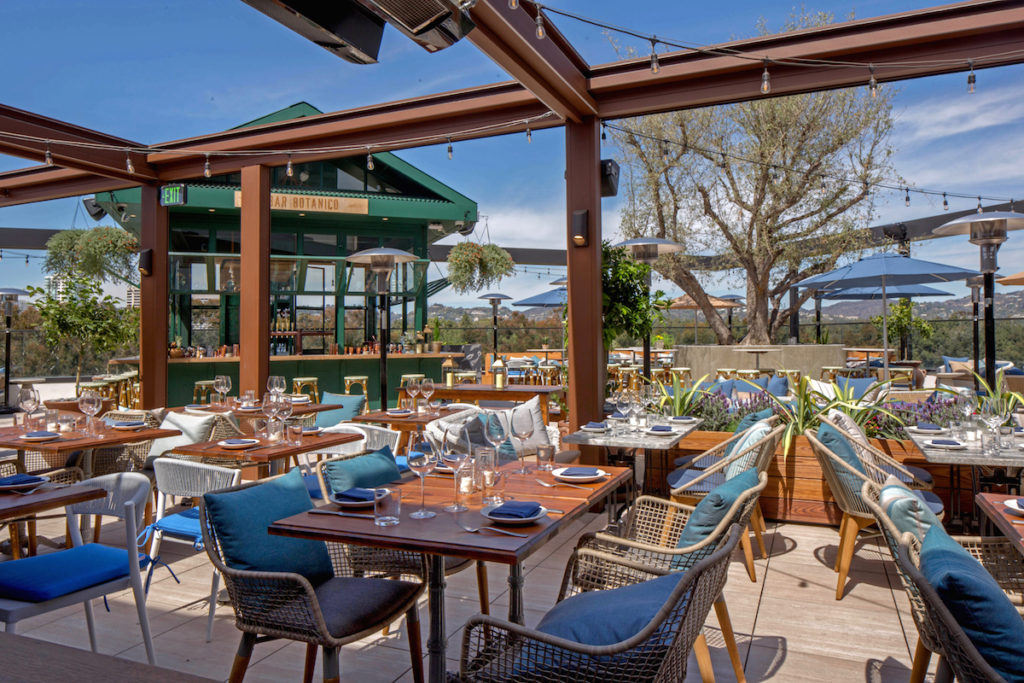 Photo Courtesy of Terra
3. Terra: This is hands down one of our fave rooftops in LA. You won't get sweeping views of the city here, but you will get good vibes, unforgettable food, and cocktails whipped up with herbs from the botanical garden.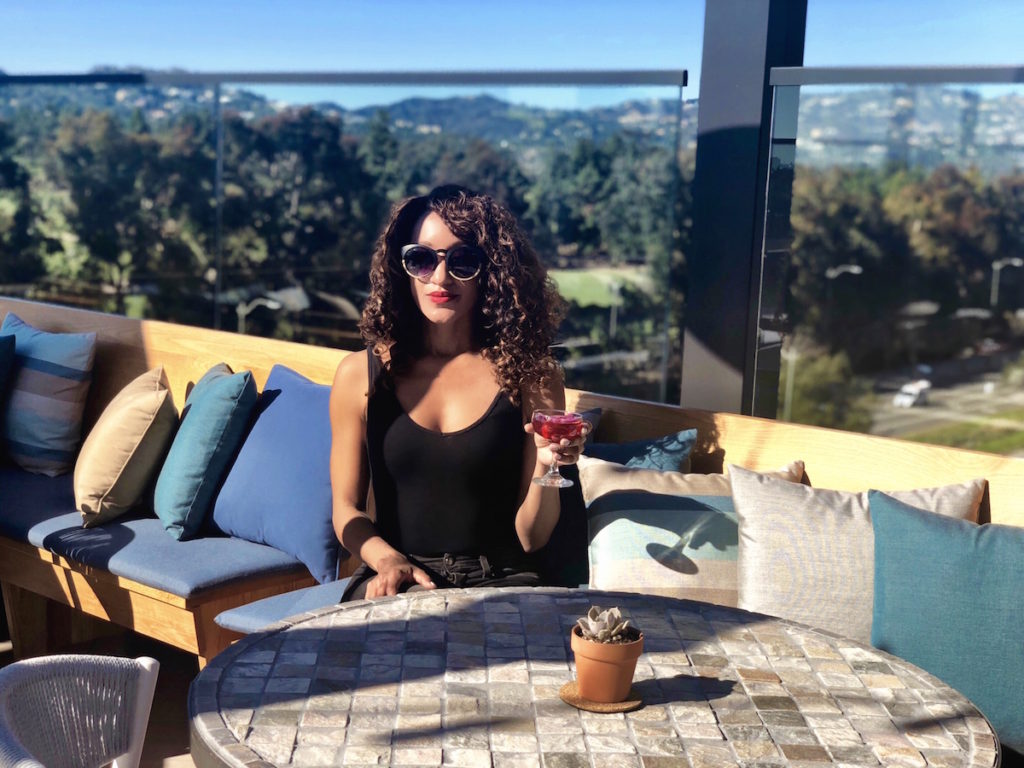 Gin lovers will find their home here, since there are over 50 types of gin on hand. Come here for dinner at sunset or for bites over cocktails. Don't miss the spared meat things, pastas like the bolognese and Rigatoni con maiale e escarole (pork belly ragu and pecorino romano), and gelato for dessert.
RELATED: Inside Eataly LA's Hot Rooftop Terra
4. Perch: This is another downtown rooftop LA staple. Head to the top of the Ace Hotel and enjoy incredible views of the city on this intimate rooftop, wear guests mix, mingle, and sip Lolita and Penicillin cocktails. The vibe here heats up on weekend nights, starting on Thursdays, so that would be the best time to go if you're looking for a more social vibe. We've spent full nights here, but would recommend it more for a place to spend an hour or two with cocktails to start the night.
5. Above Sixty: Consider this our fave rooftop bar in Beverly Hills. When temps heat up in Los Angeles, this two-level rooftop bar, which sits at the top of Sixty Beverly Hills hotel, doubles as a place to lounge by the pool. The main bar and swanky lounge sits at the bottom level, while the top level features the pool and another lounge space with cabanas. The top level has the best views, but you can also see sweeping views of LA from the bottom level as well. Head here for sunset or to pre game before you head to your first big spot of the night, and don't miss the Smoky Penicillin and Strawberry Smash cocktails. There is also a full menu for brunch, lunch, and dinner, and small bites available at sunset.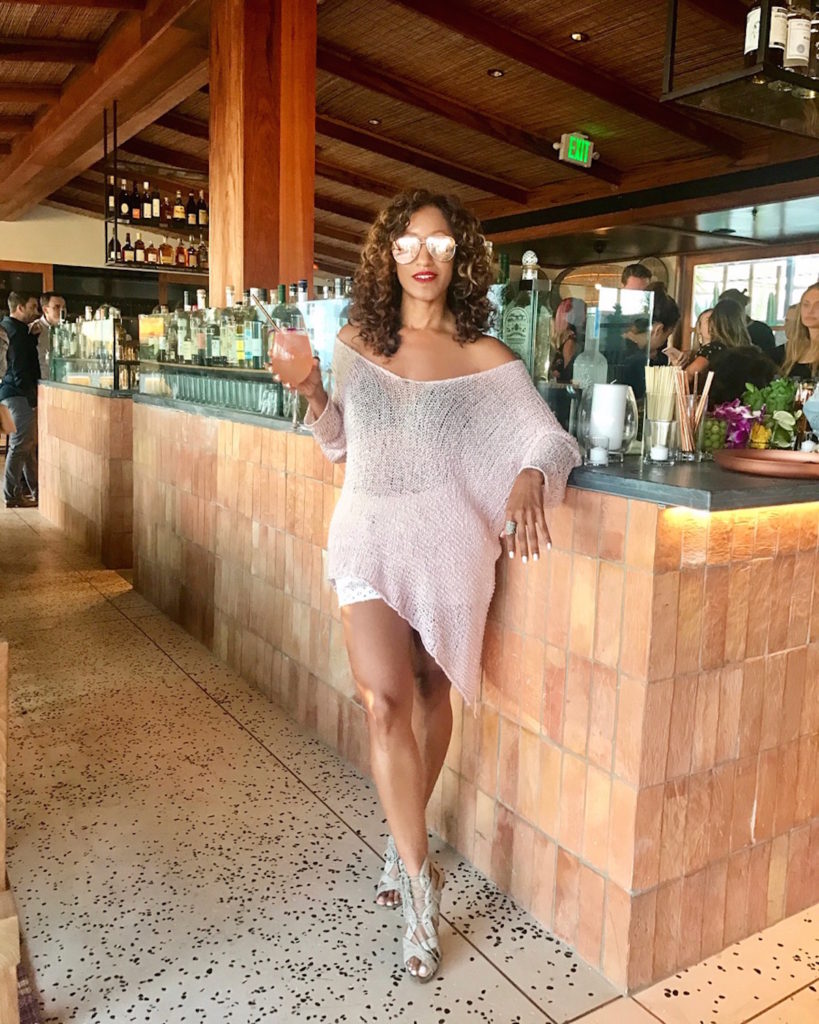 6. Elephante: It was love at first sight when we stepped into famed restaurateur Nick Mather's chic Santa Monica rooftop hotspot ahead of its opening night last summer. It doubles as a chic bar and restaurant with beachfront views and gorge decor inspired by Mather's travels to Bali, Africa and Southern Italy.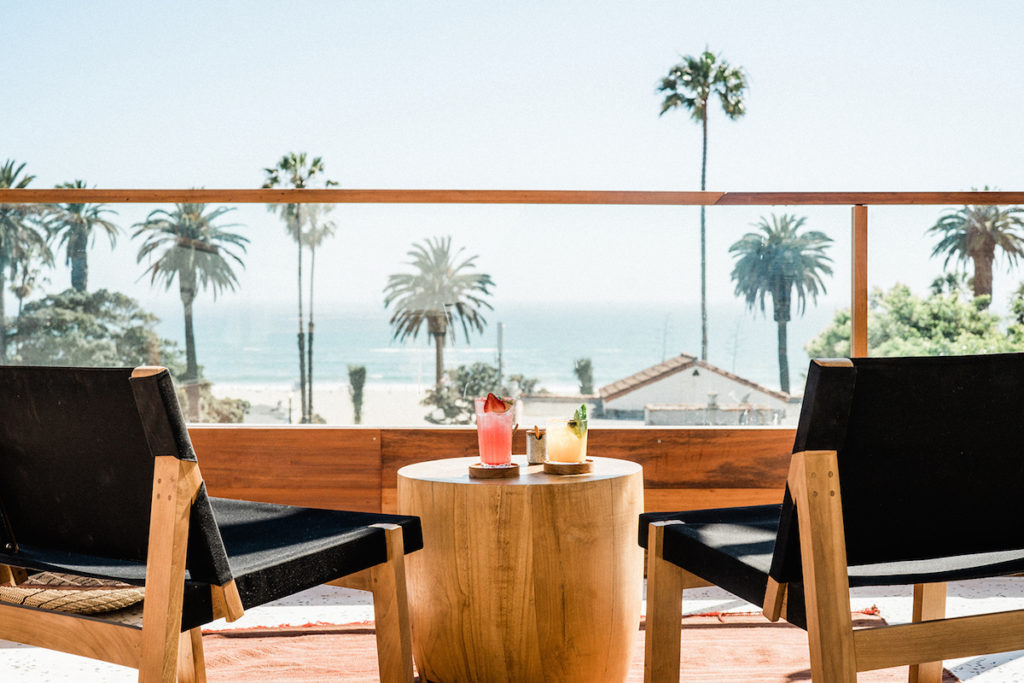 Photo Courtesy of Elephante
We loved mingling at the bar with fuschia flower-topped Paradiso cocktails in hand, leaning against the blonde wooden railing, and taking in the sunset. Go here at sunset for the best views and stay for dinner with eats from the open kitchen.
RELATED: Step Into Elephante: The New Santa Monica Rooftop That Is Summer Goals
7. EP & LP: We love the grub at this West Hollywood restaurant (the shrimp fried rice and sticky spare ribs are must tries), but the L.P. rooftop takes this asian-fusion hotspot to a whole other level. The best time to come here is happy hour or on weekend nights when the rooftop is more lively. Don't miss the craft cocktails and the small bites during happy hour, like the crispy chicken sandwich and waffle fries.
8. Catch: This is our favorite place to feast on seafood in LA. If you're looking for a scene-y brunch spot in West Hollywood, this is it. If you're looking for the same vibe for dinner, this is it. The rooftop is swanky, with an Instagrammable walkway to the restaurant, a see-and-be-seen crowd, and reservations that need to be booked at least a week ahead of time. But it's worth it. For dinner, don't miss the crispy shrimp, baked king crab hand rolls, crispy whole snapper (there are so many good options on the dinner menu).
FAB Tip: You can go up to the bar without reservations, but admission is at the doorman's discretion. Save yourself that angst and book a table ahead of time.