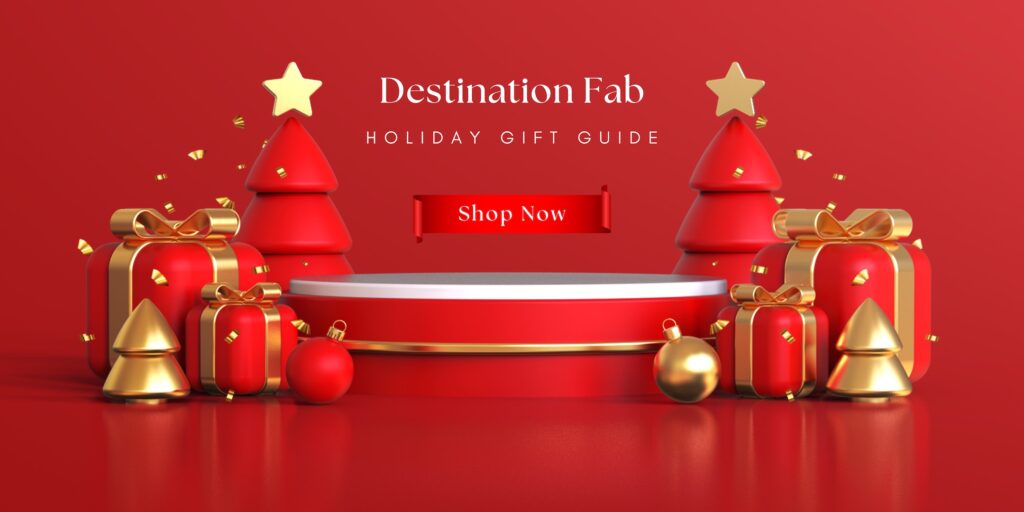 Happy Holidays! What a difference a year makes and thank goodness for that. We're back and traveling internationally again and this year's gift guide is dedicated to you – our fellow travel lovers – whether you've hopped on a plane to take one of your bucket list trips or have one in the works for next year.
We've compiled a list of our favorite travel essentials, and things we love in general, to help you shop for the travel lovers in your life (so, everyone :)). If you're still looking for holiday gifts, look no further than right here for several ideas to suit nearly everyone on your list.
Cozy Faves perfect for the plane or lounging at home:
Whether you're traveling a long distance or a couple of hours on the plane, it's important to be comfortable (and cute while you're at it, natch). State Cashmere's sweater and matching ribbed pants are perfect for just that. You can also grab the sweater on Amazon.
We also are obsessed with J.Crew's cozy Magic Rinse Joggers and matching sweatshirt (the set is on sale for about $60 at the moment!), and this Softies ultra cozy lounge set from Oprah Winfrey's 2021 Favorite Things List.
The bonus? You can cozy up in these at home too. For long flights, we also recommend picking up You Go Natural's head wraps to help protect your hair. The brand's new ribbed collection is our favorite to date.

For The Ski Trip Lover: 
We have quite a few essentials when it comes to skip trips, but at the top of our lists right now is Melody Ehsani's puffer vest and pants (it's selling out quickly, so bookmark this link for restocks). It's affordable, super cute, and you can mix and match it.
For ski boots, we swear by Sorel's Joan of Arctic and Tofino Boots and we also are in love with KhrisJoy's colorful puffer jackets.

For The Travel Lover Heading to a Safari: 
We've shown you so many videos and photos from our Zanzibar and Serengeti trip, now we're giving you a portion of our upcoming shoppable list of what to wear on your safari in 2022.
Sorel's Brex Boots are our absolute fave safari boots and a must-buy. They're so comfortable, waterproof, and stylish too. We also are swooning over Free People's Lennox Jumpsuit, which is more for a safari day where you'll be spending most of your time in your jeep.

Sorel's Brex Boots, $180, Revolve
For the Statement-Making Boots and Jackets Lover: 
As you know, we're fashion obsessed, and there are few boots and jackets we've been eyeing for gifts. You can never go wrong with Schutz's croc-embossed Maryana Boot in eggshell or the brand's sleek black Luh Up Mid-Stretch Boot that comes complete with a metallic gold toe. Both are statement makers, and I've had so many people come up to me and ask where I got my Maryana boots from (Schutz always has deals, so make sure to keep an eye out for them by joining their mailing list or by adding the Honey extension, which automatically inserts discount codes when you check out). We also love The Jacket Maker's quilted Sweet Susan trench coat. It's so chic, unique, and it will keep you warm. Sorel's winter-perfect Joan of Arctic Wedge III Lexie Bootie is also a fave. While we wouldn't wear them in the snow, we would wear them anywhere else. They're comfortable and so cute.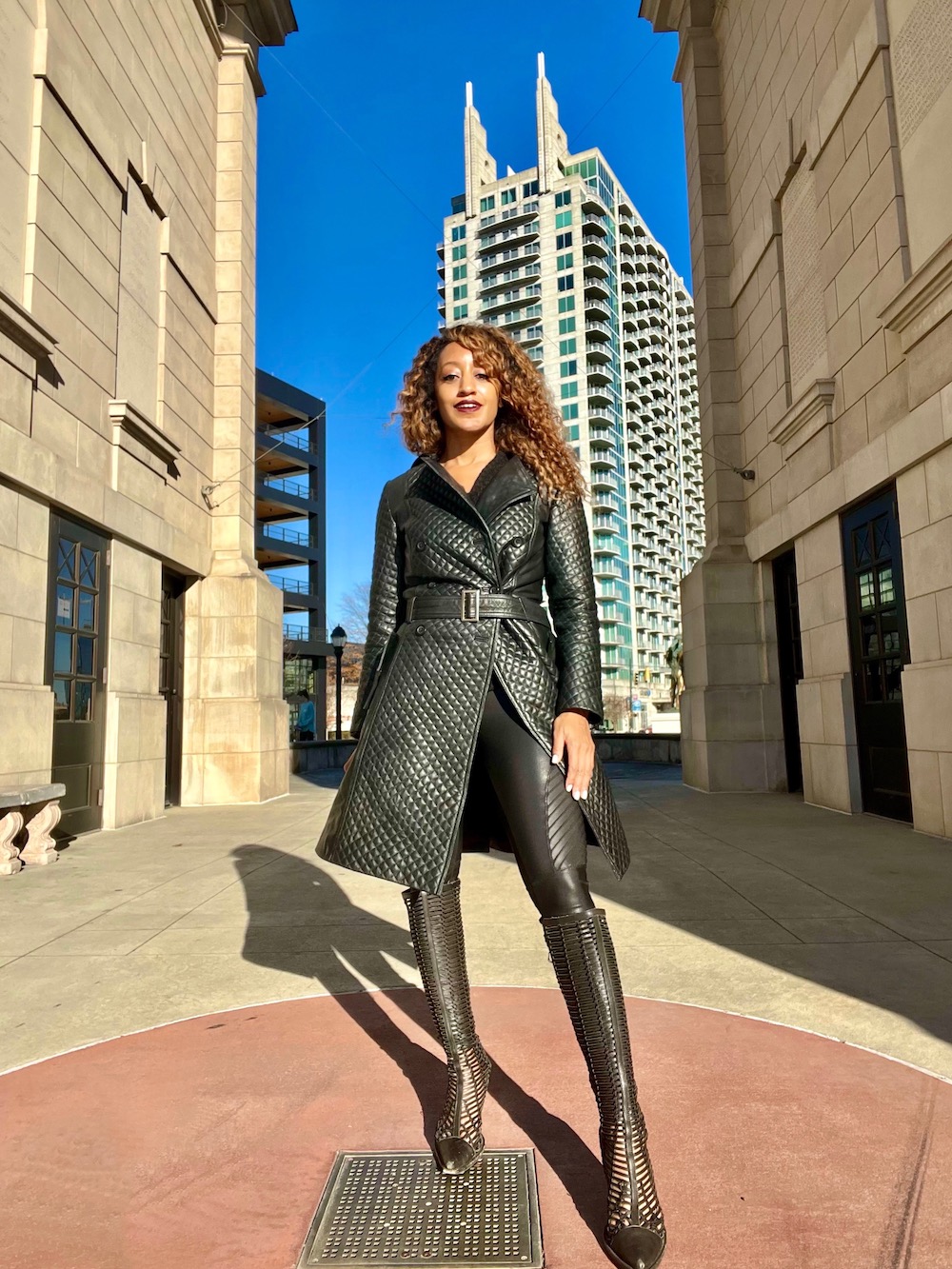 The Jacket Maker's quilted Sweet Susan trench coat, $412, The Jacket Maker

Schutz Maryana Boots, $238, Schutz
For The Fragrance Lover: 
We would never advise packing a full bottle of perfume for a trip (always go with travel sizes or samples if you can help it), and that's why these two scents are at the top of our wishlist. They come in small sizes that are easy to pack, even if you're carrying them on your flight.
Brown Girl Jane's Wanderlust fragrances: It's hard to get more perfect for travel lovers than these scents, which are named after destinations: Casablanca (Morocco), Lamu (Kenya), and Bahia (Brazil). They smell so good and they're only 1.6 oz.
Gucci Flora Gorgeous Gardenia Perfume: Floral-scented perfumes can be a bit overwhelming, but this one is so soft and enticing, and it has the perfect hint of floral notes. It also comes in 1.6 oz and a mini rollerball size.

Gucci Flora Gorgeous Gardenia Perfume, $138, Macy's
The Photo Tools We Swear By To Get the Perfect Shot:
Whether the person on your list likes to travel solo, on boo trips, or with friends, there are a few things they'll need in their arsenal if they like creating content during their trips. Treat them to one of these to get them started : a selfie ring light tripod (great for snapping shots during solo travel), Go Pro Hero 10 (amazing for underwater and action shots), and/or a DJI stabilizer (an essential tool that helps stabilize your phone while you're grabbing video.

DJI stabilizer, $159, Amazon
The Beauty Faves We Tuck in Our Carry-Ons and Kick Back With at Home:
If you're shopping for a beauty lover, consider helping them step up their glam arsenal with  something special from these brands.
241 Cosmetics Lip Glosses…and everything else: 241 Cosmetics is dear to our hearts, and we've been fans since founders Feven and Helena Yohannes launched their company. After landing on Oprah's Favorite Things list last year, the brand is now available in Bloomingdale's! We love their Double Trouble Mascara and Black Caviar Eyeliner, but we're also obsessed with their new Holiday Lip Gloss Collection. The glosses are so sleek, luxe, and are perfect for holiday parties whether you're wearing them alone or layered over lipstick. The set also makes for a great gift.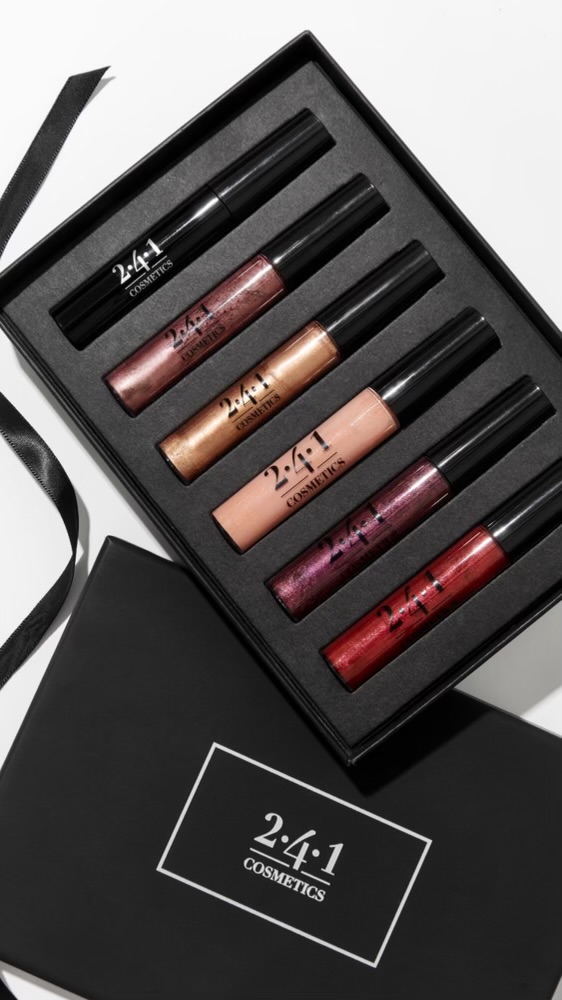 241 Cosmetics 2021 Holiday Lip Gloss Collection, $100, 241 Cosmetics
54 Thrones African Beauty Butters: Oprah Winfrey swears by these – and so do we, particularly the Egyptian Lavender and Moroccan Mint scented beauty butter variety. With one touch of it on our skin, we were obsessed with the way it hydrated our skin – and how good it smelled. 54 Thrones also has gift sets that are great for stocking stuffers or gifts, like the African Beauty Butter mini gift set.
KNC Beauty: Consider this your solution to keep your lips moisturized and kissable, and the bags from dragging down your eyes. This popular beauty brand is known for its lip and eye masks, and they make the perfect gift for any beauty lover.
Homebody CBD Soaks: These relaxing CBD soaks not only ease tired muscles and help rock you to sleep, but each one has a tantalizing scent and will fill your bath with a pop of color. We love them all, especially the lavender and spearmint scented Amethyst and Alchemist

Homebody Amethyst and Alchemist CBD Soak, $42, Revolve
For the Libations Lover:
We love a good cocktail or wine kit, no matter the time of year, but there are a few that reign supreme when it comes to giving the perfect gift.
Vinebox: This is hands down our favorite gift to give to wine lovers. It's a curated box of 3-12 wine tubes, and you can purchase all red wine, all white, a combination, and even a bubbly box if it's available. The packaging is so cute – and you can send it straight to the door of the recipient.
The McCord Sisters' Black Girl Magic Wines: We love the McCord Sisters' wines, and have a specific affinity for the Black Girl Magic Collection. You can find it in Target and Trader Joe's, and you can also get it shipped directly via Drizly to yourself or the person you will be gifting.
Cocktail Courier: We fell in love with this curated cocktail box at first sight. You can send a full cocktail kit in a box, and there are several different types of liquors and winter/holiday themes to choose from.
Vinebox, Starting at $44, Vinebox
Our Favorite Suitcases
For those in your life who are jetsetting again, there's no better time than now to step up their luggage game with stylish suitcases that will blow them away.
Away Luggage and Travel Kit: Away has been one of our fave suitcase brands for quite some time, and the Aluminum carry-on suitcase is essential for travelers who want to make a style statement. We also love the Large Suitcase in Coast and Saffron Sparkle, and a mini suitcase for less than $50 that you can throw in your purse or carry on to store travel-size essentials.  travel kit to store s for less than $50 that comes in a mini suitcase that we love too.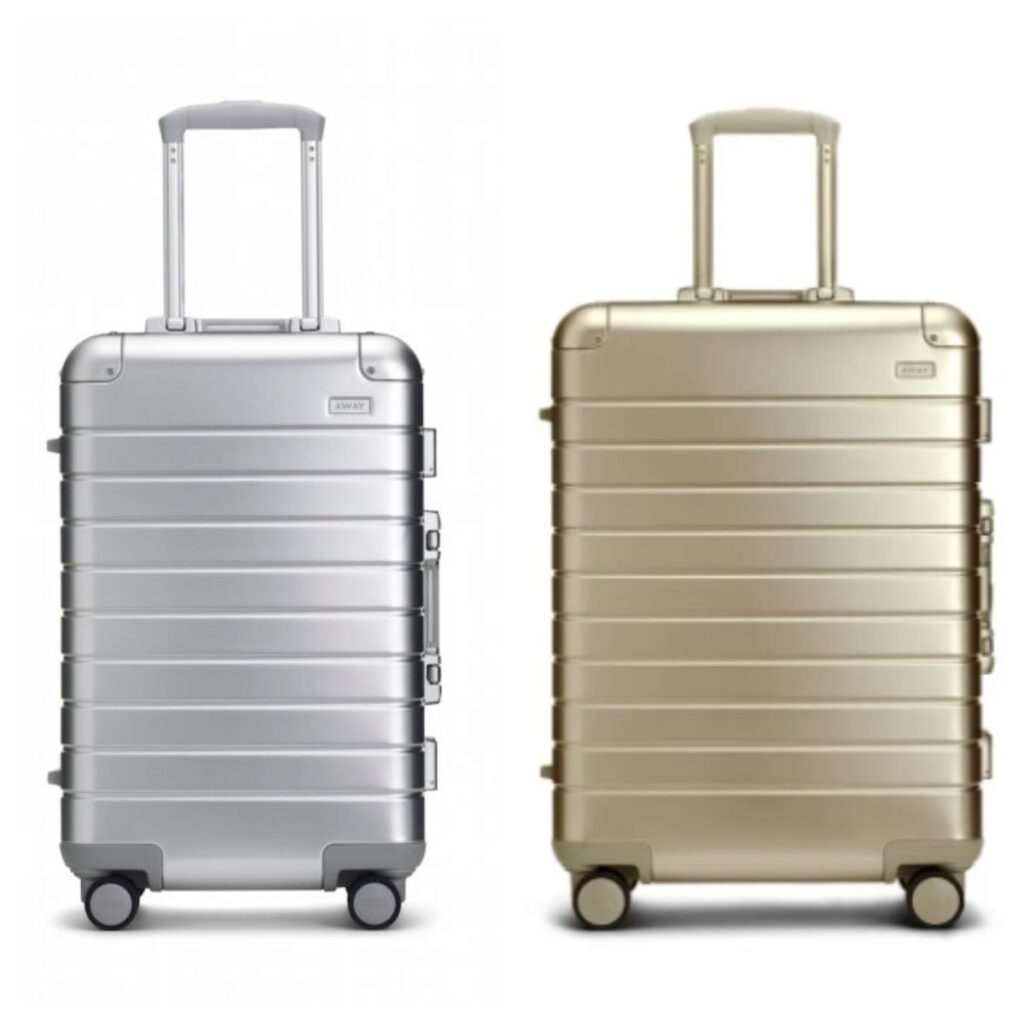 Aluminum carry-on suitcase, $545, Away
The D Fab Mix
This is an assortment of our miscellaneous faves, from soothing candles to sweet treats – and it's all on the shoppable roundup below.
Happy shopping – and happy holidays!

Follow us on Instagram for our latest adventures – and a ton of content from our trip to Zanzibar and the Serengeti!