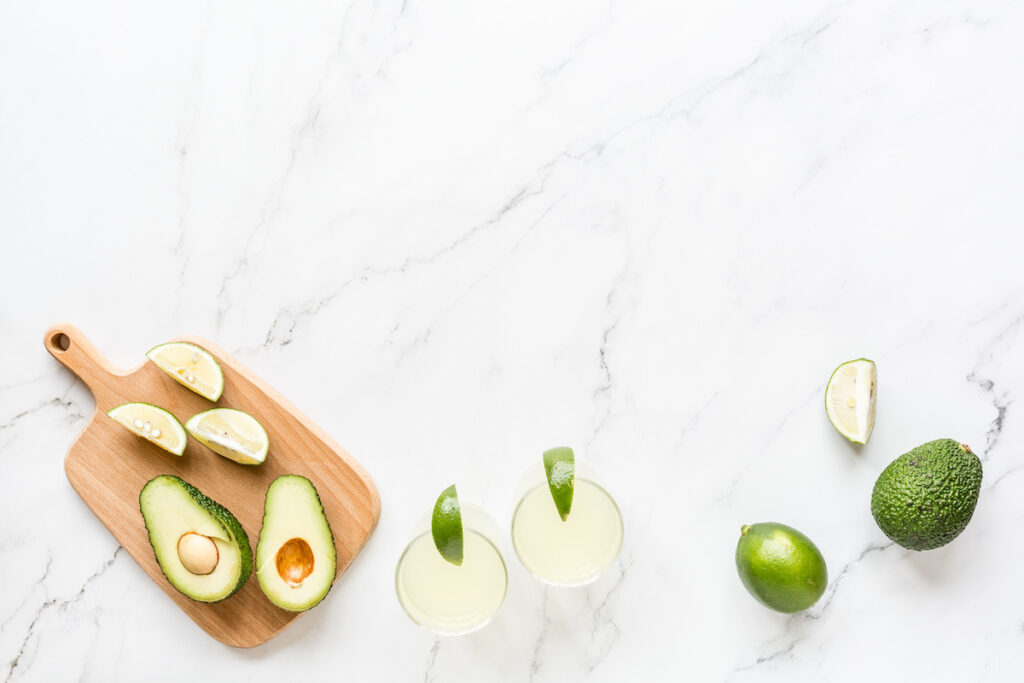 The world is finally opening back up and Cinco De Mayo celebrations are back on, thanks to new vaccine availability.
And we have the perfect margarita to help you ring it in.
Last year at the height of the pandemic, we hung out with Don Julio Tequila at a pre-Cinco De Mayo private virtual zoom margarita-making class, and it was a blast. One of their bartenders taught us how to make a Tres Colores Margarita – regular and spicy – and both versions were so tasty, strong, and easy to make that we couldn't wait to share the recipe with you.
We couldn't resist bringing it back this year too.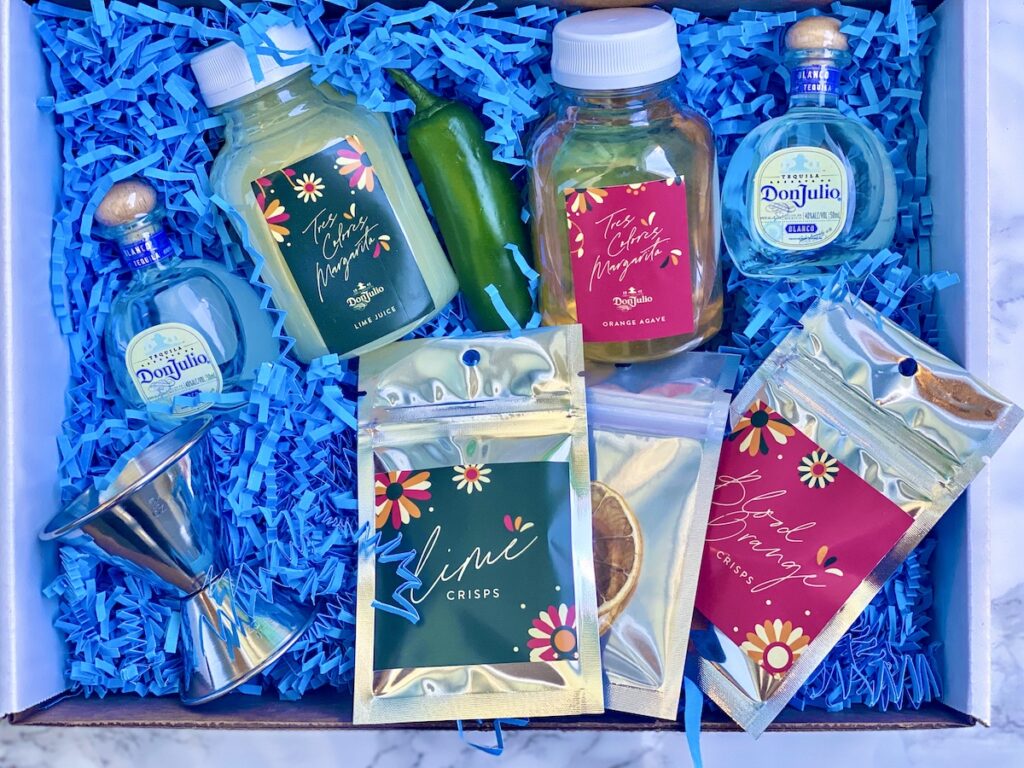 The margarita class was a part of a bigger initiative Don Julio did with Cameo called "It's Cinco Somewhere" to raise money for restaurant workers affected by Covid-19.
MORE: 3 Ways to Celebrate Cinco De Mayo At Home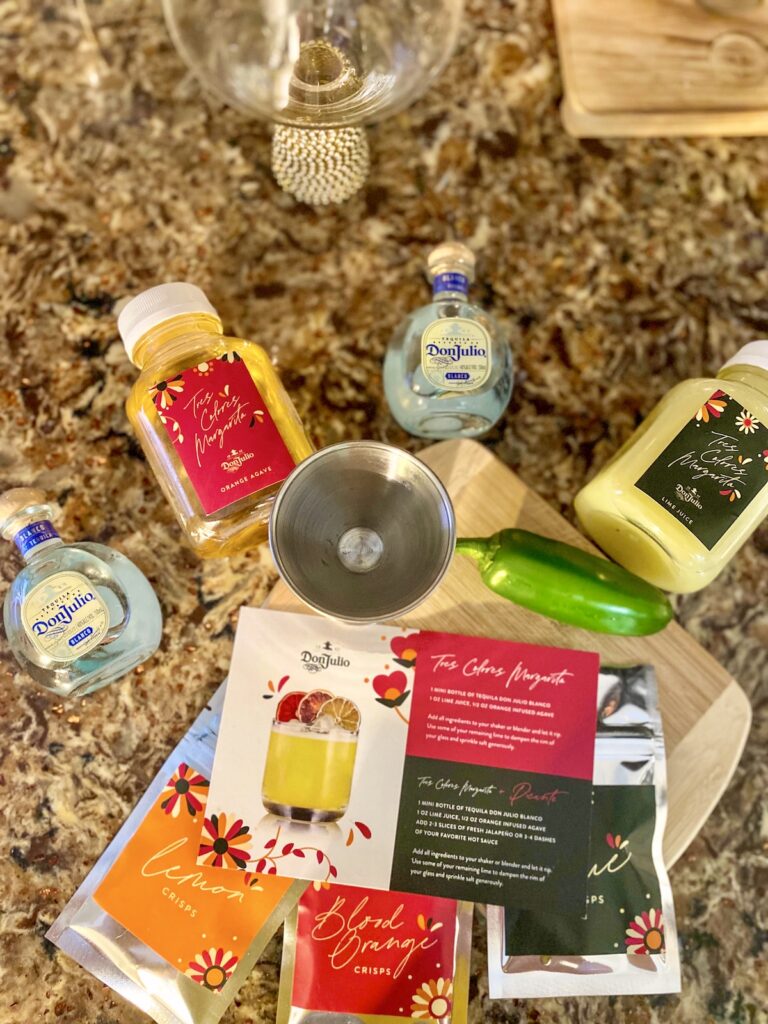 Tres Colores Margarita Recipe
Ingredients:
1. 1 mini bottle (airport/travel size; 50 ml) of Don Julio Tequila Blanco
Quarantine Hack: If you don't have one, measure a little over 1.5 ounces or ¼ cup,
2. 1 Oz Lime Juice
Quarantine Hack: To be on the safe side, buy at least two limes for this if you don't have them already. Fresh squeezed lime juice is always better, but you can also buy a bottle of lime juice at the grocery store.
3. 1/2 Oz Orange Infused Agave (When you want to make this in the future, you can find that online here or here).
Quarantine Hack: Orange Infused Agave can be hard to find. To make this, you'll need agave nectar, which can usually be found near the honey at the grocery store, and an orange, tangerine, or clementine. You will substitute the orange-infused agave with ½ ounce of agave nectar, 1/2 ounce of triple sec or another orange-flavored liqueur, and a splash of one of the fruit's juices. If you want to make the marg less strong, add 1 /2 ounce of juice from one of the fruits listed above.
4. 1 Jalapeño
5. 1 Blood Orange
6. 1 Lime
7. 1 Lemon
8. Ice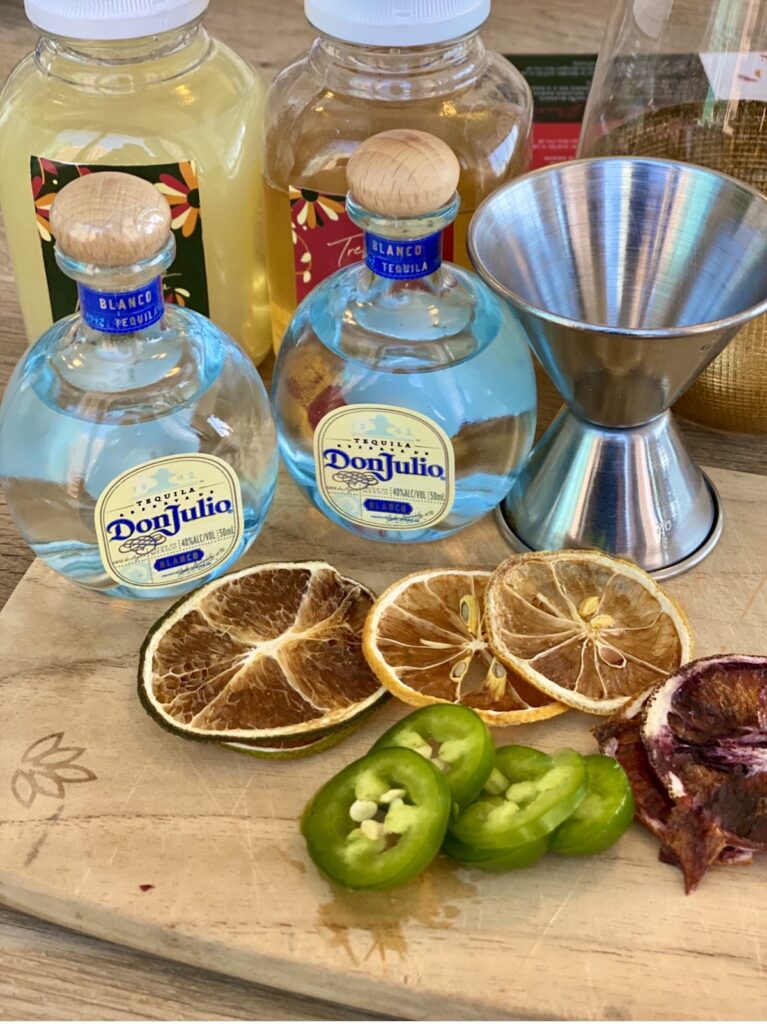 Margarita Making Tools You'll Need:
1. 1 Shaker
Quarantine Hack: If you don't have a shaker, use a tall tumbler with a top.
2. 1 Jigger
Quarantine Hack: If you don't have this, use a measuring cup. You can calculate the ounces to cups on an online converter, here.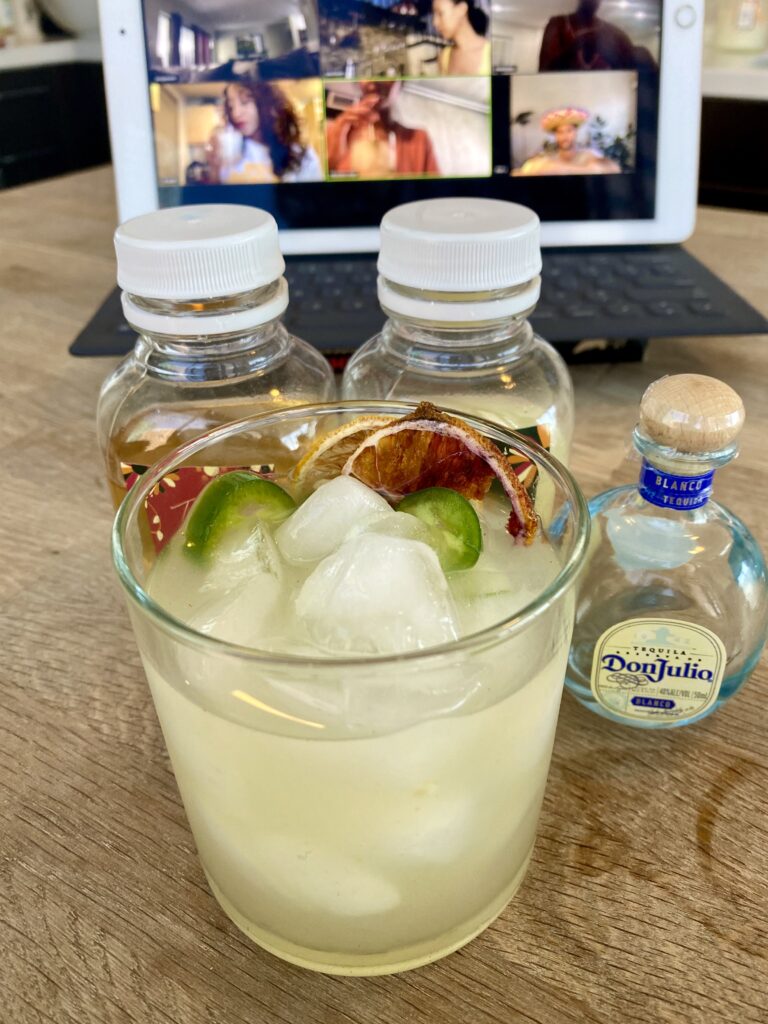 Directions: 
1. Add ice (fill the shaker halfway) and all ingredients to your shaker and shake it up for about 30 seconds. To make the Tres Colores picante/spicy, slice 3-4 slices of jalapeño and add it to the shaker.
2. Use some of your remaining lime to dampen the rim of your glass and sprinkle salt generously. If you prefer a sugar rim, use sugar instead. To make this easier, you can pour salt/sugar onto a plate and roll the rim of your glass in it.
3. Fill your glass halfway with ice and pour the margarita into your glass.
4. Slice one thin slice of blood orange (substitute grapefruit if you can't find blood orange), one thin slice of lime, and one thin slice of lemon. If you're making the spicy margarita, slice three thin slices of jalapeño and place it in your glass.
The Fab Hack: If you don't have a shaker, shake the ingredients in a tumbler and then use a strainer to get the ingredients into the glass without the ice. You can also carefully place a spatula over your tumbler to pour it in without ice.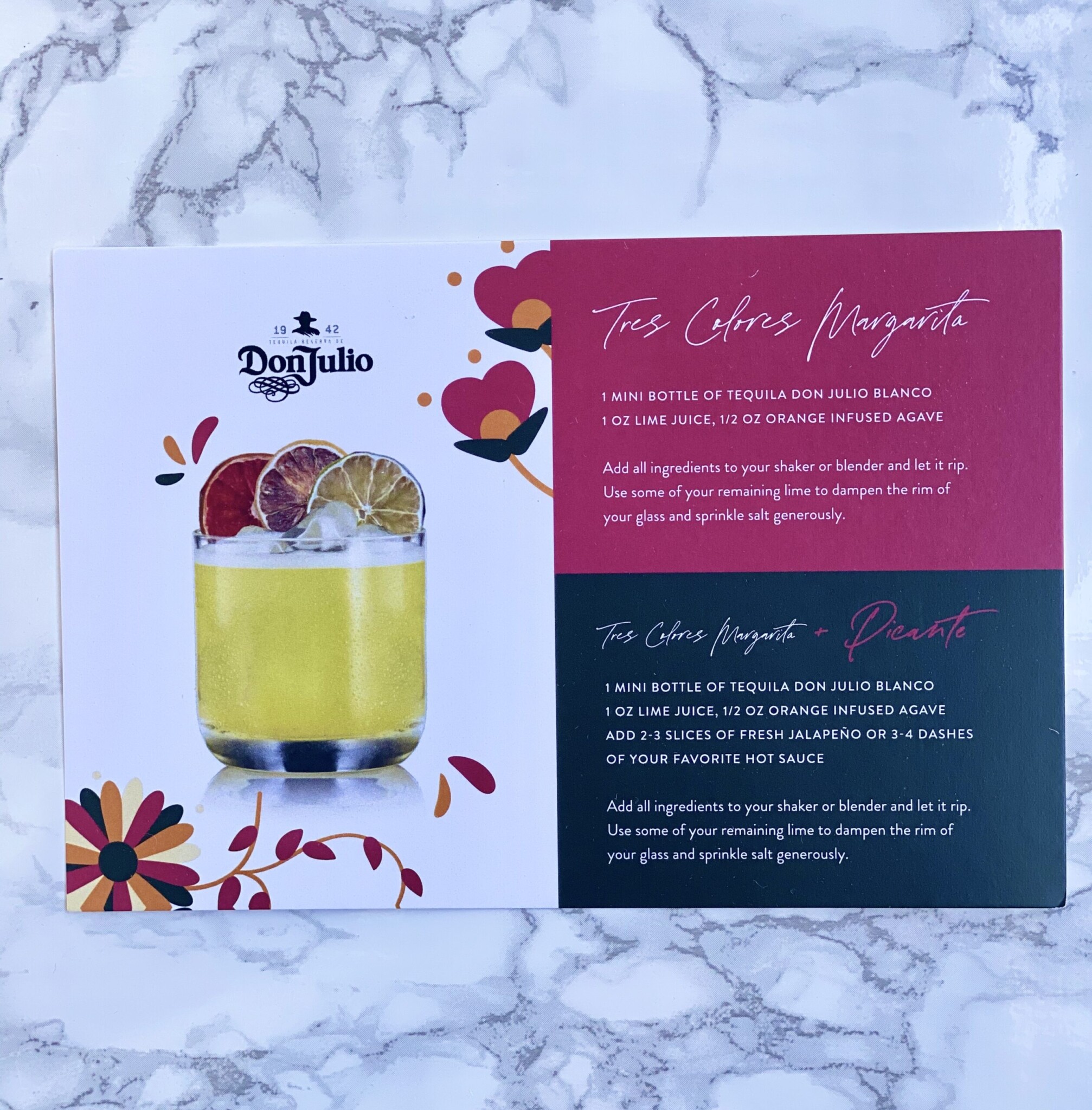 Cheers and Happy Cinco De Mayo!
What did you think about the recipe? Tell us in the comments.