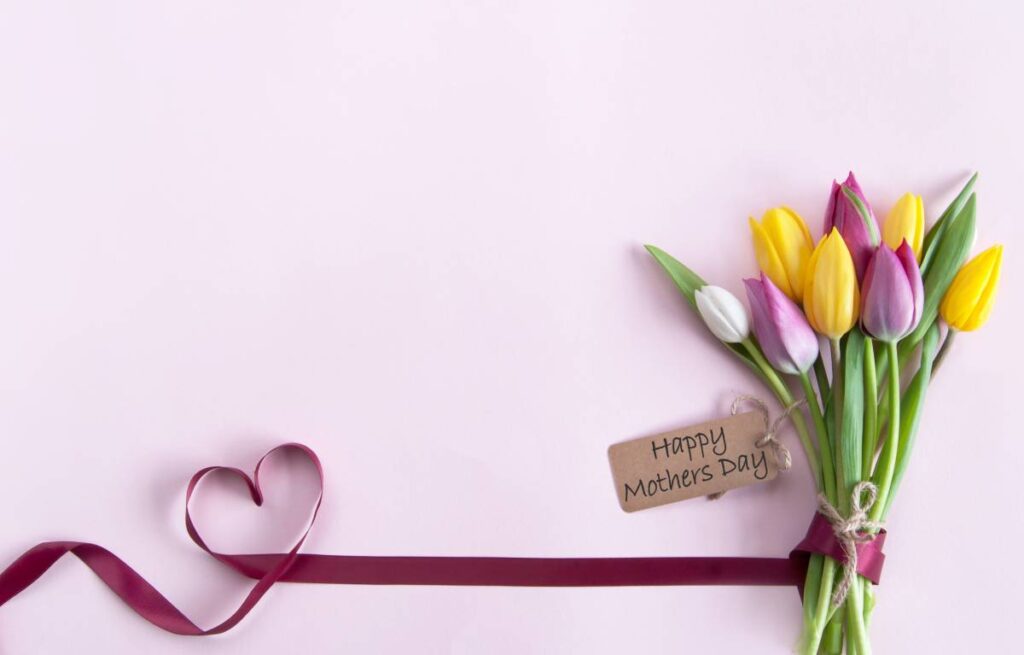 Mother's Day is almost a week away, and we're celebrating with some of our favorite gifts for moms.
We're all about celebrating moms who love to travel with useful gifts for vacays, but this year, as everyone is easing back into that mode, we're ringing in the special day in a different way – with several of our favorite lifestyle and travel-themed picks for moms of every age.
From Grace Eleyae's satin-lined pillowcases and headbands to a variety of floral-themed gifts for moms who love intimate garden parties, and our favorite carry-ons for day trips, take a peek at the presents we love that your mom will fall head over heels for.
We've also put together an Amazon gift guide for moms for last minute gifts and quick-shipping needs. See all of our picks here: Destination Fab Amazon Mother's Day Gift Guide.
For the Mom Who Loves to Travel: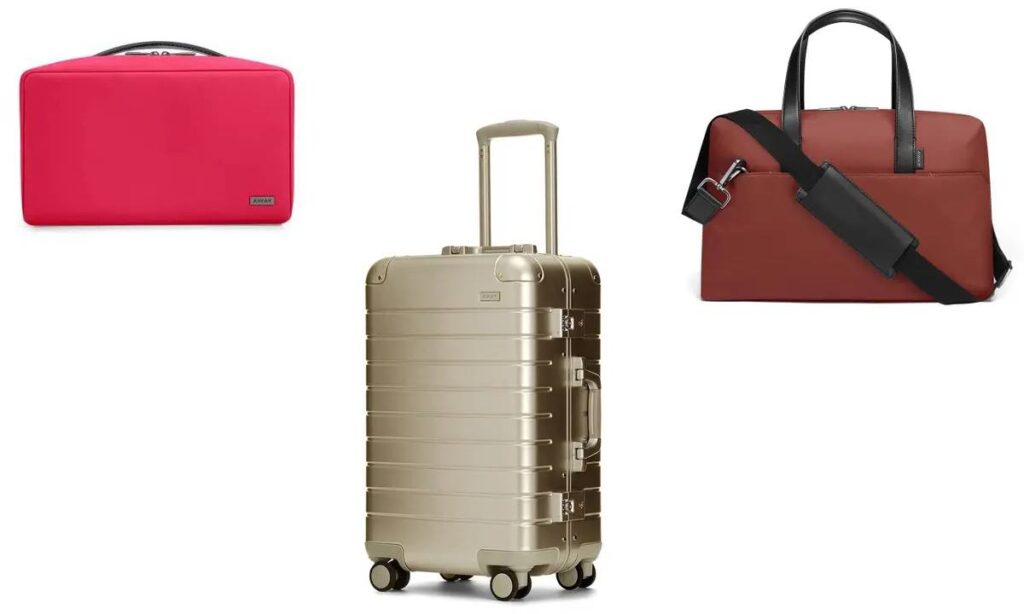 Photo Credit: Away
Away has been our fave suitcase brand for quite some time, and the brand has quite a few cute gifts for Mother's Day. The Away metallic medium case is a travel essential for moms who love to hop on a flight in style, and we love the brand's travel kit filled with beauty goodies for a more affordable gift option too. It comes in a mini metallic suitcase.
Away also just launched a new toiletry bag and an Everywhere bag that are perfect for the mom who loves to travel and is excited to get back to it soon.
Away Toiletry Bag, $75, Away
Away Everywhere Bag, $195, Away
Away Aluminum Gold Suitcase, $495, Away
For the Mom Who Loves to Toast: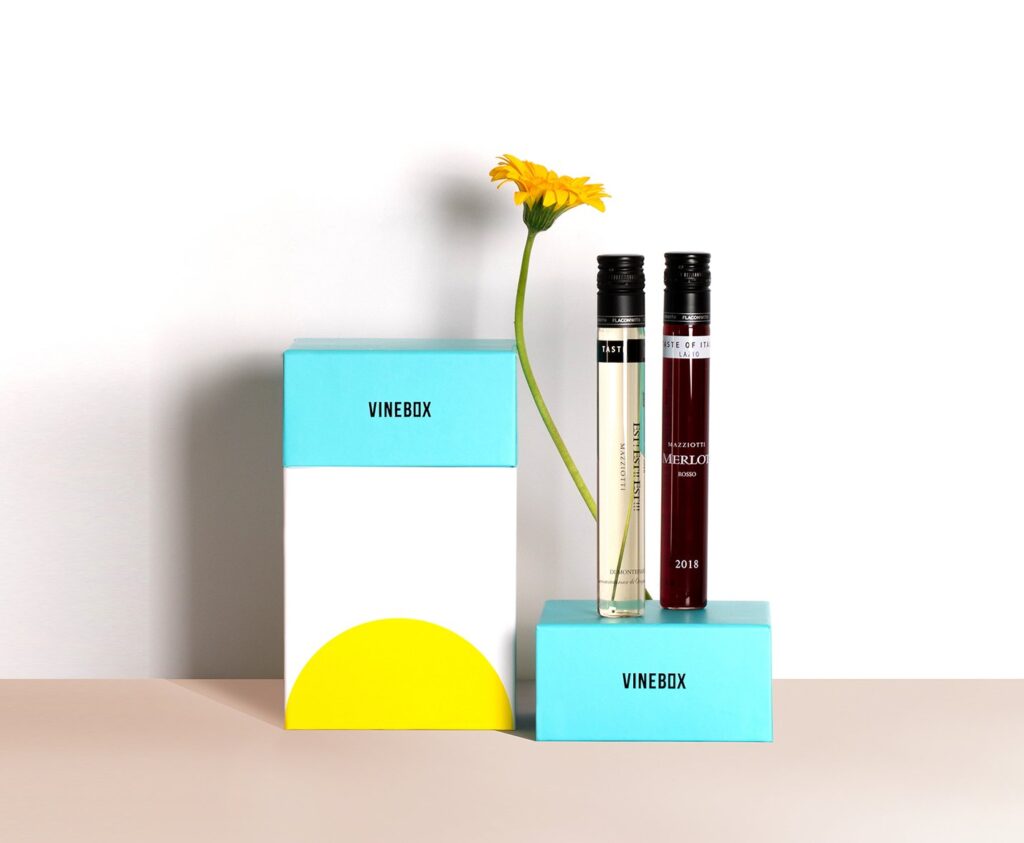 Photo Credit: Vinebox
Vinebox: This is the gift for moms who love wine. Think of Vinebox as a wine tasting experience in a box, complete with white and red varieties that she can enjoy at home, on a picnic, or packed away for a staycation or road trip. Vinebox has several boxes to choose from including one with all red wines ($95), one with brut ($95), and one with tubes of rosé ($65). You can pour each tube into a glass and enjoy.
Cocktail Courier:  We fell in love with this curated cocktail box when they collaborated with Ciroc early this year for a black-owned brand curated box, and swooned when they teamed up with 1800 Tequila for their virtual concert with Kali Uchis. You can send your mom a full cocktail kit in a box, and there are several different types of liquors and winter/holiday themes to choose from.
It's an amazing gift, and we're obsessing over the Garden Patch Spritz curated for Mother's Day. It's a spin on the traditional mimosa and comes with a bottle of Martini & Rossi Prosecco, black lemon bitters, mint syrup, and strawberry puree.
Cocktail Courier, Garden Patch Spritz Box, $37.99 
Vinebox, A Fresh Start Box, $85
The McBride Sisters' Black Girl Magic Wines: We love McBride Sisters wines, and have a specific affinity for the Black Girl Magic Collection. Pick up a white and red bottle for the mom on your list. If you've run out of time to ship these directly from the company's site, do a quick online search for availability in stores near you. Black Girl Magic Wines are now sold in stores like Trader Joe's.
For the Mom who Loves to Sleep and Lounge in Style: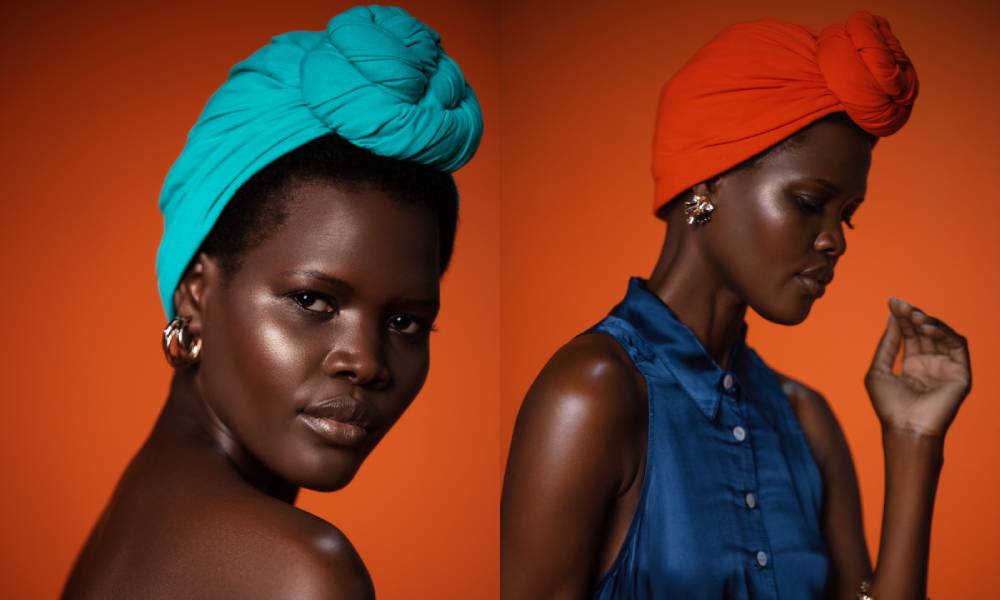 Photo Credit: You Go Natural
There's nothing like lounging and protecting your hair from breakage while you're at it. Black-owned Grace Eleyae's silk pillowcases ($75). have been a mainstay on Oprah Winfrey's favorite things list, and it's easy to see why. The brand's silk pillowcases are luxe, protect your hair, and make for the perfect gift solo or combined with one of the brand's silk headbands ($35).
We also love black-owned You Go Natural's silk-lined head wraps, turbans, and headbands. We're particularly obsessed with YGN's satin-lined headbands in all of their new vibrant spring colors.
They're easy to pack on trips, as are our lounge favorites in the shoppable listicle below.
Grace Eleyae's silk pillowcases, $75, Grace Eleyae
You Go Natural Silk Headwraps, $35, You Go Natural

For the Mom Who Loves a Garden Party: 
Spring is here and so are those dreamy garden parties – even if they're really scaled-down or at your own home. So, we put together a few floral-themed gifts for moms with everything from floral candles, ultra-chic USB candle lighters, and floral initial mugs in tow. Shop our scrollable listicle below.

For the Mom who Loves Self-Care Sundays: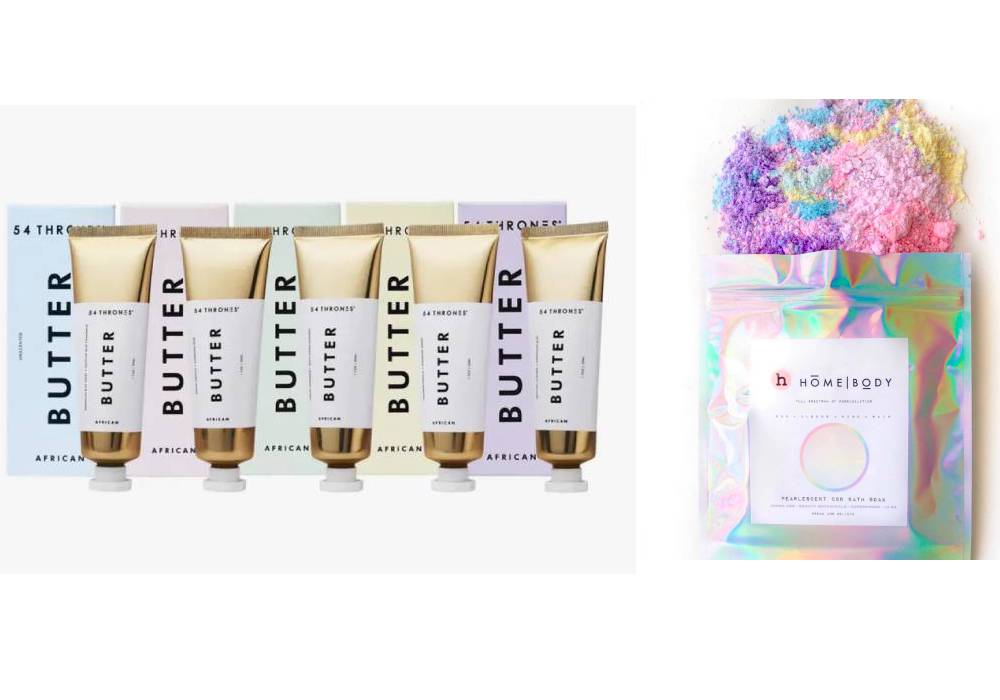 Pamper your mom with a luxe bath soak with CBD-infused crystals and moisture-packed body butters to smear on her skin afterward.
Homebody CBD Soaks: We've been a fan of Homebody's relaxing CBD soaks for months, so much so that we included them in our fave black-owned brands roundup that we put together for the 'gram. They not only ease tired muscles and help rock you to sleep, but each one has a tantalizing scent and will fill your bath with color. We love them all, but so far our fave is Amethyst + Alchemist.
54 Thrones African Beauty Butters: Oprah Winfrey swore by this brand before it landed on her Favorite Things list this year, and we became believers in it when we met a couple of members from their team earlier this year and tried it ourselves. We fell in love with their Egyptian Lavender and Moroccan Mint-scented beauty butter and got obsessed with the way it hydrated our skin. Try all the beauty butter scents here.
For the Mom Who Loves to Make an Accessory Statement: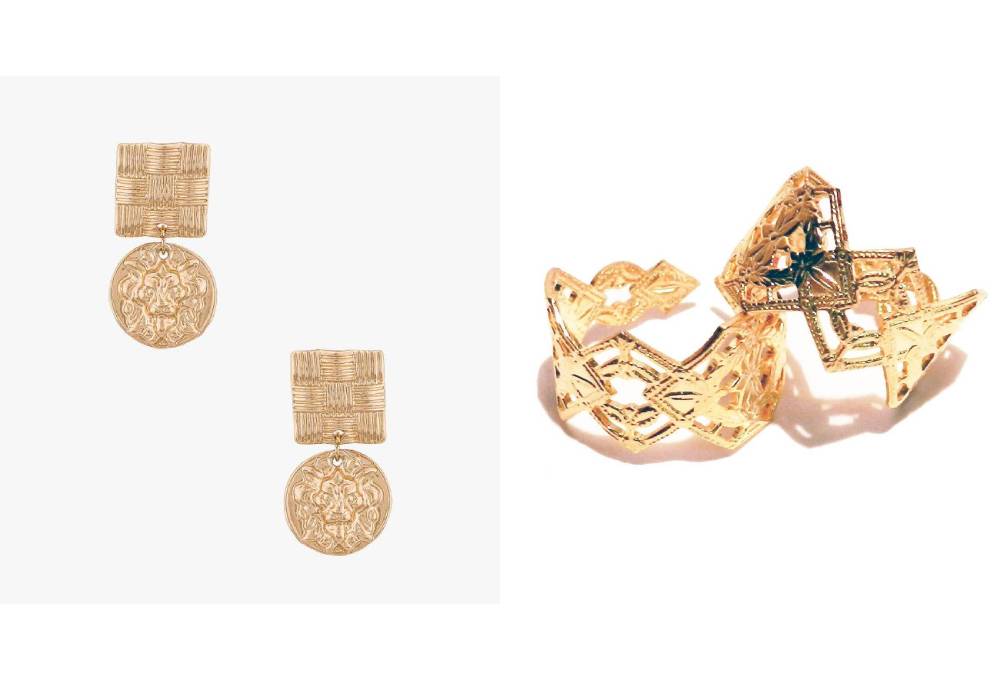 Photo Credit: Epifene, NRoda
We love wearing jewelry that makes a statement but is simple enough to wear with just about everything. Here are our favorite picks for moms: NRoda crown rings, Epifene Signe Necklace, and Epifene Lejonhjara Earrings, as well as a variety of swoon-worthy monogram accessories in our shippable listicle below.
Monogram necklaces are the perfect gift for moms who want to keep their little ones' initials close to their hearts – with small, affordable initial charms that represent their children's name.
NRoda crown rings, $24, NRoda
Epifene Signe Necklace, $40, Revolve
Epifene Lejonhjara Earrings, $35, Revolve

For the Mom Who Loves a Beauty Fix: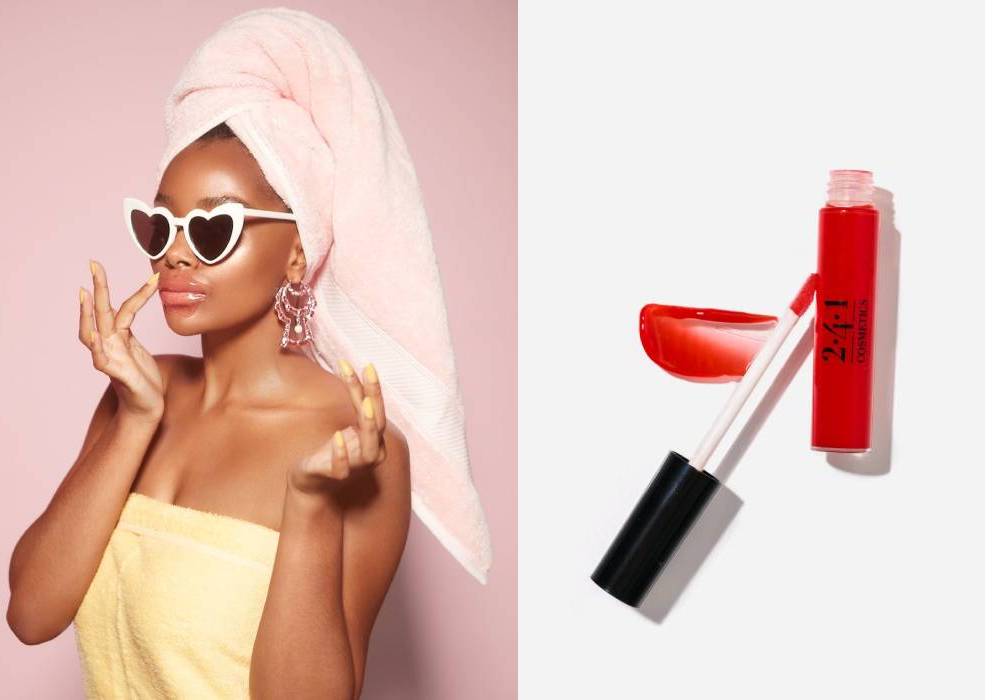 For moms who love beauty products, we have quite a few faves that we discovered during the pandemic that make for the perfect gift. KNC Beauty's masks and 241 Cosmetics' lip glosses are just two of them. Take a peek at our shoppable listicle below for more.
KNC Beauty: Consider this your solution to keep your lips moisturized and kissable, and the bags from dragging down your eyes. This popular beauty brand is known for its lip masks and star eye masks, and they make the perfect gift for any beauty-loving mom.
KNC Beauty Lip Masks 5-pack, $25, Revolve
KNC Beauty Eye Masks 5-pack, $25, Revolve
241 Cosmetics Gloss: 241 Cosmetics is dear to our hearts, and we've been fans since founders Feven and Helena Yohannes launched their company. We are obsessed with their new lip gloss collection, which landed on Oprah's Favorite Things List last year. It quickly sold out, as has their new lip gloss box set, but the individual glosses are still available and make for great gifts for mom. Our fave so far? The red Champion lip gloss. It gives a hint of red color and won't smear under your mask.
Champion, $18, 241 Cosmetics