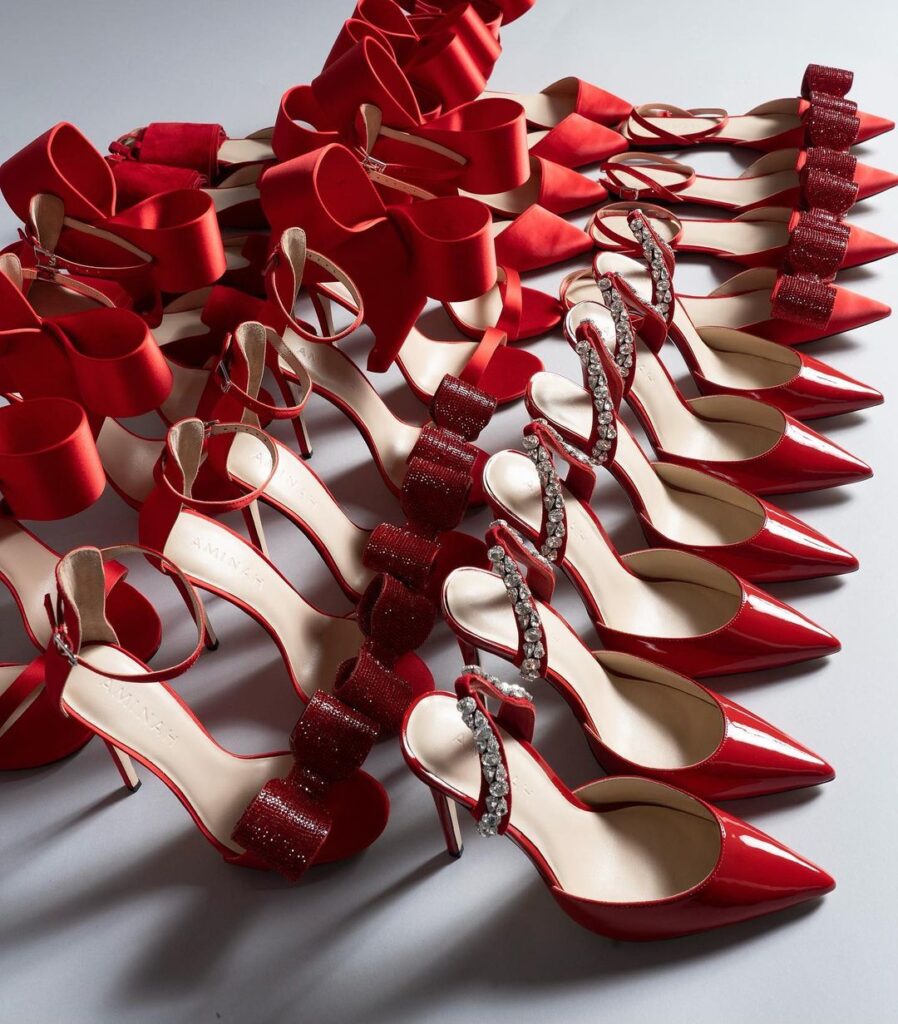 Valentine's Day is right around the corner, and this year we decided to mix it up. Our gift guide is not only for those on the hunt for a surprise for a special someone or friend. This is also a curated list for anyone who wants to pamper themselves on Valentine's Day, Galentine's Day, and beyond. 
We understand that trying to thrive in a pandemic is not easy. So, if Valentine's Day gifts aren't in the budget, consider doing something sweet and budget-friendly for someone in your life – like baking a batch of cookies or whipping up a candlelit dinner at home. 
Either way, bookmark this guide and pop back in when you need a pick-me-up. We put together an assortment of dreamy red heels, staycation-themed bath products, addictive candies, and more for you to take on a trip when things calm down – or on a staycation. And just like last year's holiday guide, many of these goodies are from black-owned brands. (Photo Credit: Instagram, @aminahjillil)
Aminah Jillil Abdul's Staple Love-ly Heels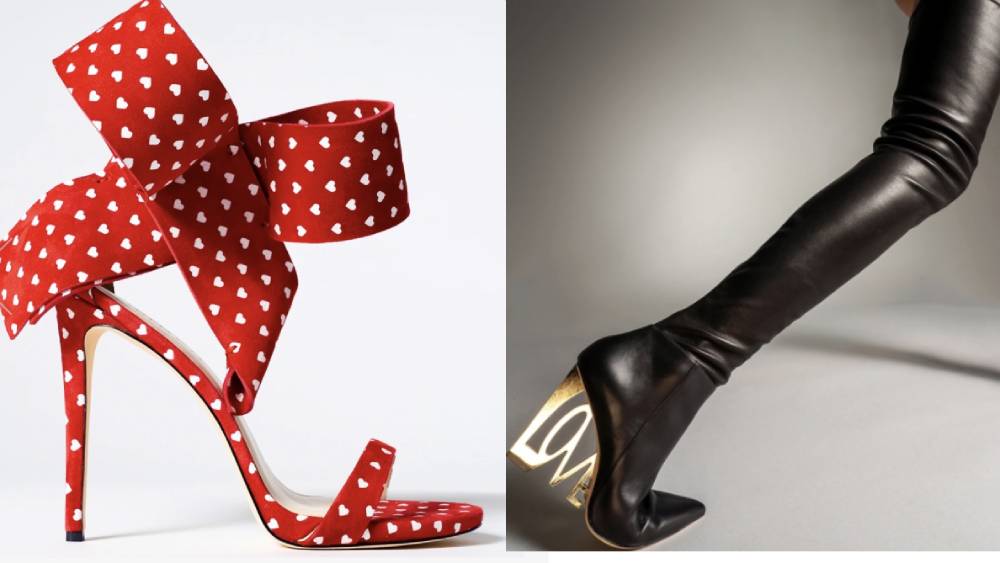 Photo Credit: Instagram, @aminahjillil
Take a quick look around this luxe black-owned brand's red stilettos, pumps, and flats collection and let your jaws drop. A couple of our faves – the Bow Flat sandal and the Tuxedo stiletto aren't just for Valentine's Day. They're for any day. Get them in red – or one of the brand's other dreamy hues. But, if you really want to be on brand for love month, take a peek at the limited V-day red bow stiletto topped with white hearts, or the sleek Love Wedge boot that fits like a glove, complete with a gold 'Love' heel.
Essential Candles
Candles just create a different type of vibe, and you can't go wrong with the ones below in our shoppable listicle. But if you ever get wind of black-owned brand Lit Bklyn's candle drops in time, don't miss it. The candles sell out as soon as they're released. 

The Staycation-Perfect Bikini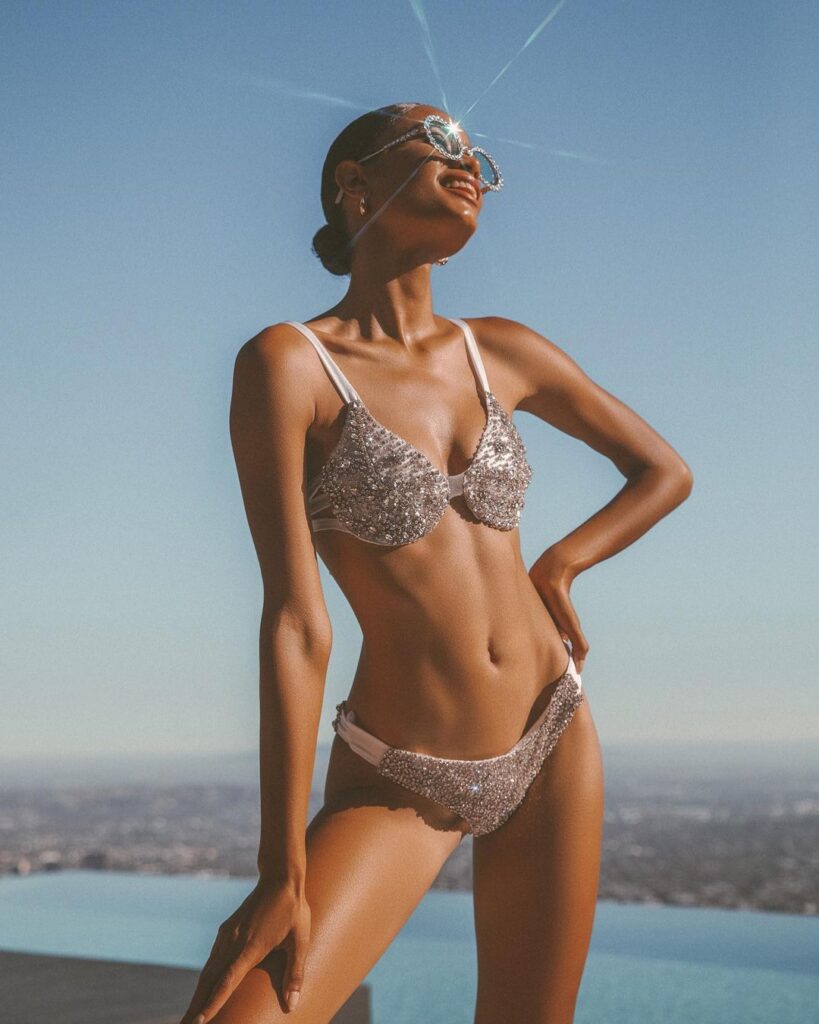 Photo Credit: Instagram @lurelly
Whether you're traveling right now or still putting plans on hold until things open fully back up/it's safer, this is a bikini everyone needs who loves a show-stopping look at the pool or beach. This rhinestone bikini from black-owned brand Lurelly is the sparkly bikini of our dreams. Add the rhinestone-encrusted shades to take it over the top. 
For something a little less sparkly, we love the Riot Swim Maddox one-piece in Coconut and the Riot Swim Echo one-piece in black. We also are obsessed with Andrea Iyamah's Mona embroidered bikini top and the matching Mona bikini bottom. 
The Staycation Trio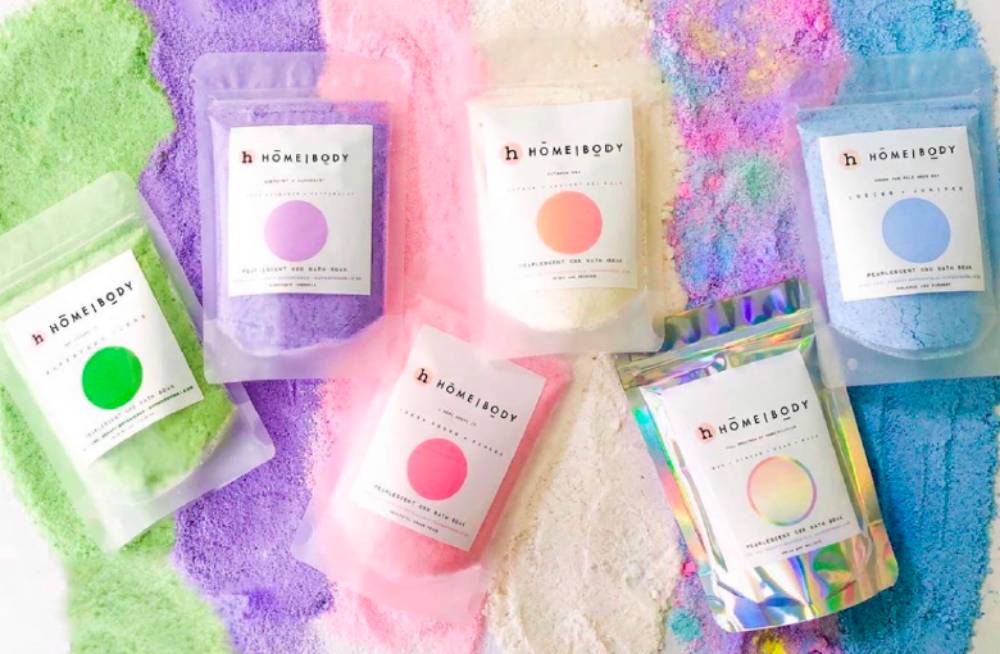 Photo Credit: Homebody
Frank Coconut Body Scrub: The bag reads 'Glowing vacation skin is inside this bag', which means even if you're at home it's worth a shot. Inside, you'll find a coconut coffee scrub infused with grapeseed oil and jojoba beads, and polishes away dry skin, helps fade dark scars, and tightens skin. 
Homebody CBD Soaks: you'll probably see this black-owned brand's soaks on nearly every gift guide we put together – because they're just that good and so unique. Homebody soaks are designed to relax the body, help you unwind and destress, and adds a colorful pop to our baths that we're addicted to. Our fave scent is still Homebody Amethyst + Alchemist.
Oui the People Hydrating Body Gloss: Even when you don't know where you're going, isn't it better to glow? This luxe gloss is infused with a combination of squalane (derived from olives), rosehip, and avocado oil sinks into skin, leaving it with a glossy, non-greasy glow. 
Statement Accessories that Won't Break the Bank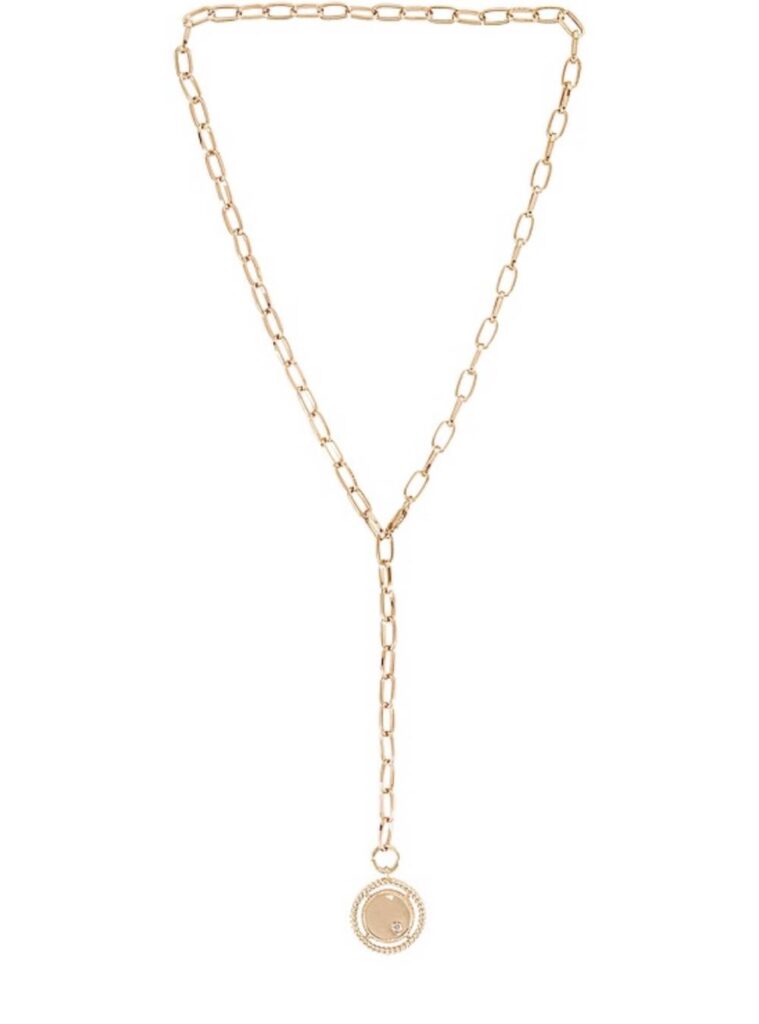 Photo Credit: Epifene
Oh, accessories, how we love thee…particularly when it comes to budget-friendly stackable and statement rings and versatile necklaces. 
Epifene's Tindra gold necklace: We stan for a budget-friendly statement necklace that is versatile and less than $50.  For us, that's black-owned Epifene's Tindra gold necklace. It's simple enough to make it versatile and still stands out.
Made By Mary's Necklace Faith over Fear Necklace: One of our fave inspirational pieces to wear during the pandemic has been Made By Mary's Necklace Faith over Fear necklace. With all that happened in 2020 – and in 2021, it was a good reminder to always have faith and fight off our fears in spite of the circumstances.
Kendra Scott's Naomi Double Ring: This invisible-effect ring is one of our favorite statement rings, and you'll see it over and over on our Instagram page. It's one piece you n
Giving Keys Necklaces: Each one has a word on them like "fearless", "dream", and "create", and to give you strength and inspiration, and the purchase is a way to give back too. Each key purchase helps support job creation for individuals transitioning out of homelessness.
For the Couple Who Craves Adventure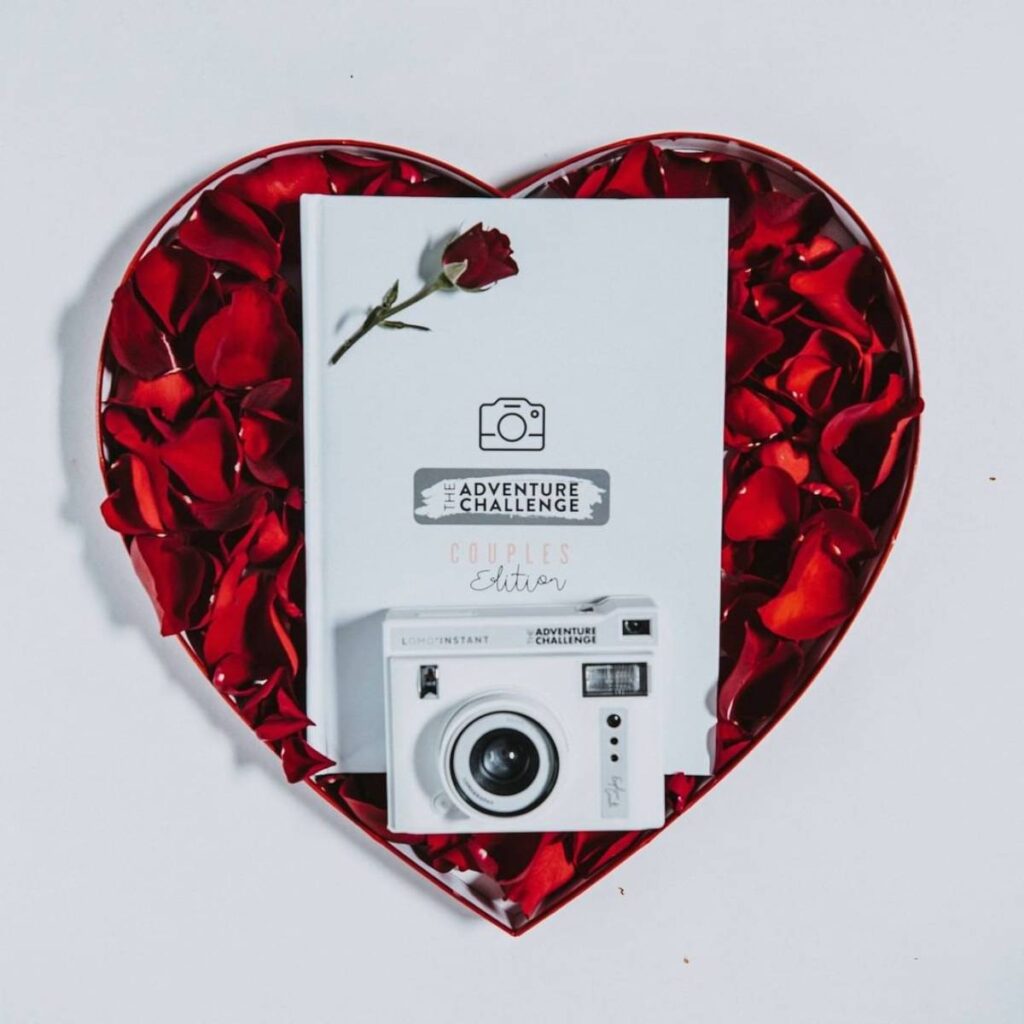 Photo Credit: Instagram, @theadventurechallenge
The Adventure Challenge: The Adventure Challenge's couples camera set is a unique – and perfect gift to give during the pandemic to the love in your life, who is craving adventure but had to put it mostly to the side during tthe pandemic. It comes with a Limited Edition Lomography Signature Instant Camera and 50 scratch-off dates. Each date is a challenge that you have to do.
For the Wine Lover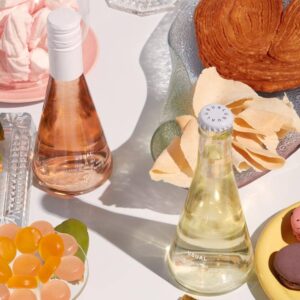 Photo Credit: Instagram, @vinebox
VineBox: Send this gift to the sweetie or friend who loves wine – and finding a new fave. We love the Usual Valentine's Day Set ($98- 12 cute glass bottles filled with sustainably farmed wine). Half of it is brut champagne and the other is rose'. 
Don't forget to bookmark Vinebox's 12 Nights of Wine to send for special occasions or any day of the week. There are 12 different types to experience, one for any night you wish. It's so popular that it's already sold out, and so are all of their other wine box collections. So, consider bookmarking this now and shopping later. 
Sweet Treats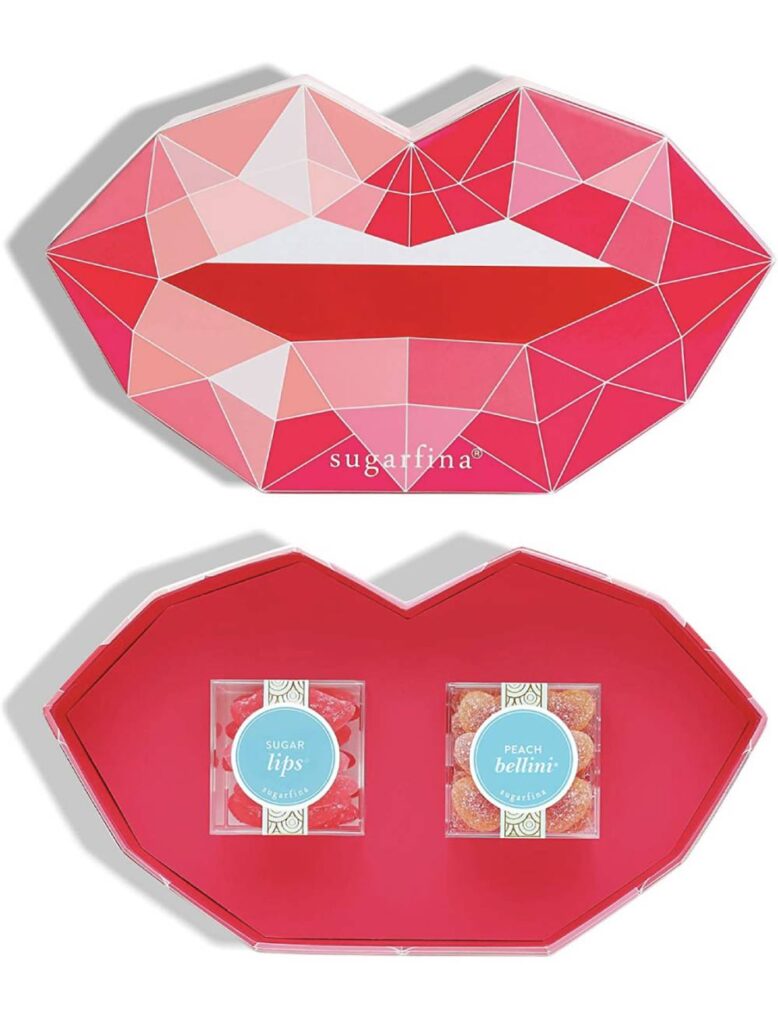 Photo Credit: Instagram, @sugarfina
Sugarfina Candies: These candies have a higher price point, but they're so worth it. Sugarfina has a variety of cute Valentine's Day-perfect treats, including Peach Bellini hearts and pink Sugar Lips. You can order the treats separately or in a lip-shaped candy box. It can sometimes take Sugarfina a while to ship their candies out, so if you can't get these in time for Valentine's Day, consider making these – or our fave champagne bears – a post Valentine's Day treat. 
Lily's Chocolate: Godiva Chocolates  are always a safe bet (we have a thing for the tk box), but Lily's chocolate bars are some of the best chocolate bars I've ever had in my life. Particularly the salted caramel (milk or dark chocolate), cookies and cream, and white chocolate bar. 

Our fave staycation – or any day – gloss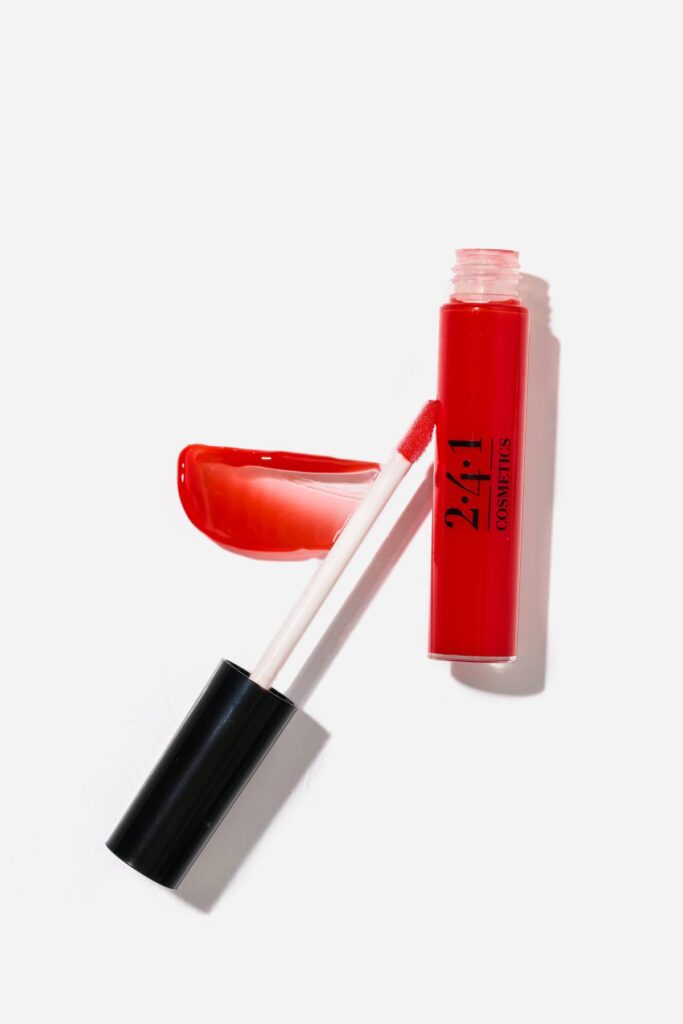 241 Cosmetics Lip Glosses: If you've seen any of our gift guides, you know how we feel about 241 Cosmetics – and their new glosses are one of our fave things to coat our lips. For this month, we're rocking our fave, the red Champion, but all of the black-owned brand's glosses (which landed on Oprah's Favorite Things list in a set) are now sold individually.
Destination Fab's editorial selections are always items that we love and approve of. We may receive a commission from the links on this page.