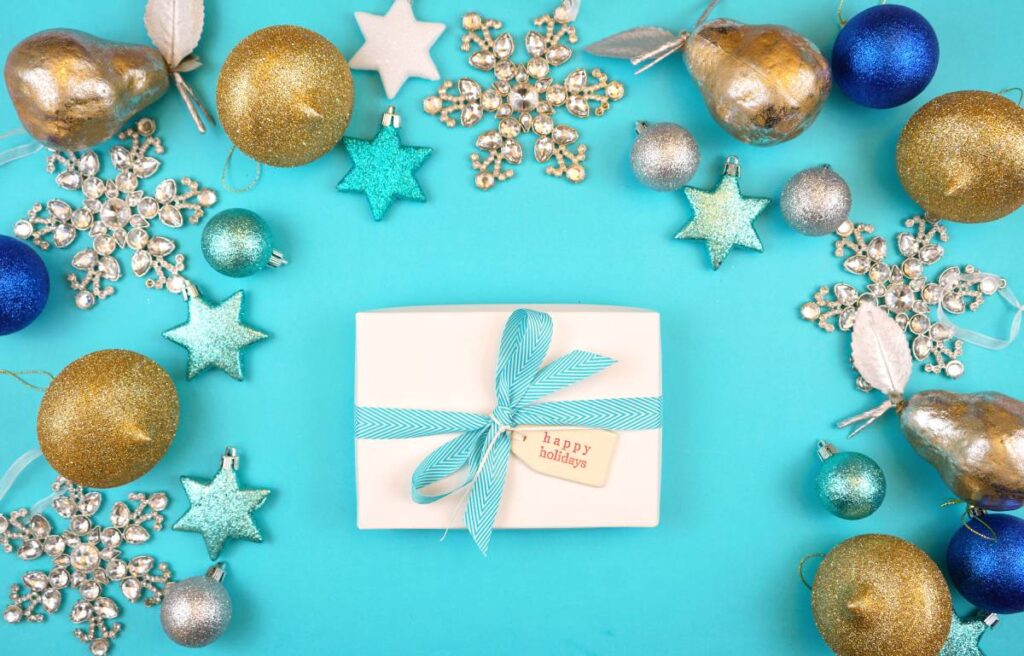 It's safe to say this holiday season has been like none other. But even with all of the things we've endured this year, Christmas is still on, we're still celebrating to the fullest and we're still giving gifts.
So, we've rounded up several of our favorite things to pamper travel lovers, who like us, have been coping with a serious case of wanderlack.
From luxe body butters to our fave gloss to wear under our masks and the one thing we've used all pandemic as we've indulged hoped to indulge in overseas, take a peek at all the goodies in the 2020 Destination Fab Holiday gift guide (Hang on to this one for after Christmas sales too).
If there's something that you love here that you need quickly, check out our Destination Fab Holiday Gift Guide on Amazon. And yes, we have several black-owned brands in the mix.
The Two Pandemic Kitchen Tools No One Should Go Without 
We would add another tool to our list, but by now you've probably gotten your slow cooker. So, here are the two everyone absolutely needs in their cooking repertoires: The Air Fryer and a Nespresso or Delonghi Espresso Maker. If the loved ones on your lists don't have them, get one or both and let them thank you later.

For the Creamy Coats and Neutral Kicks Lover
Our love for cream kicks started when we saw Schutz's croc-embossed Maryana Boot and went off from there. Take a peek at the cream coats and neutral boots we love below. While it's not on the shoppable list, but we would also wear Aminah Abdul Jillil's bow-wrapped tan open toe stilettos with our cream ensembles any day of the week.

The Black-Owned Beauty Brands We're Packing for Our Next Staycation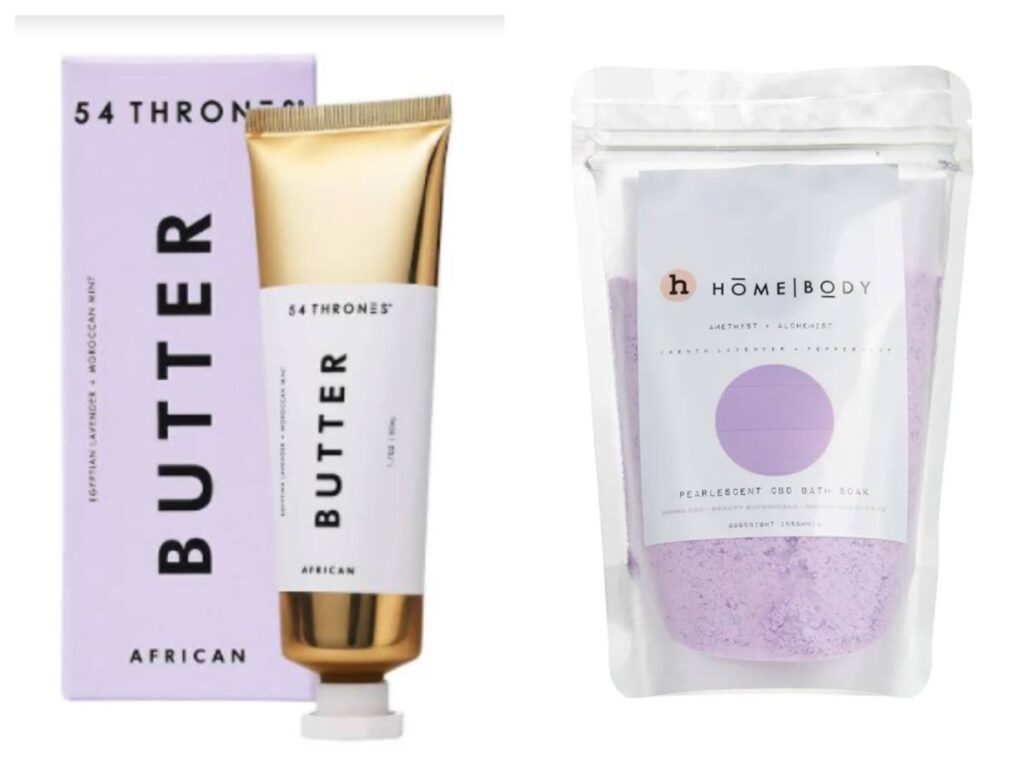 Photo Credit: Homebody, 54 Thrones
One of the best ways to pamper ourselves has been a spa day at home, and we've loved discovering new black-owned beauty brands to try while we've been doing so. So, kick back in your bubble bath or hop in the mirror and try one of our faves:

54 Thrones African Beauty Butters: Oprah Winfrey swore by this brand before it landed on her Favorite Things list this year, and we became believers in it when we met a couple of members from their team earlier this year and tried it ourselves. We fell in love with their Egyptian Lavender and Moroccan Mint-scented beauty butter and got obsessed with the way it hydrated our skin. Try all the beauty butter scents here.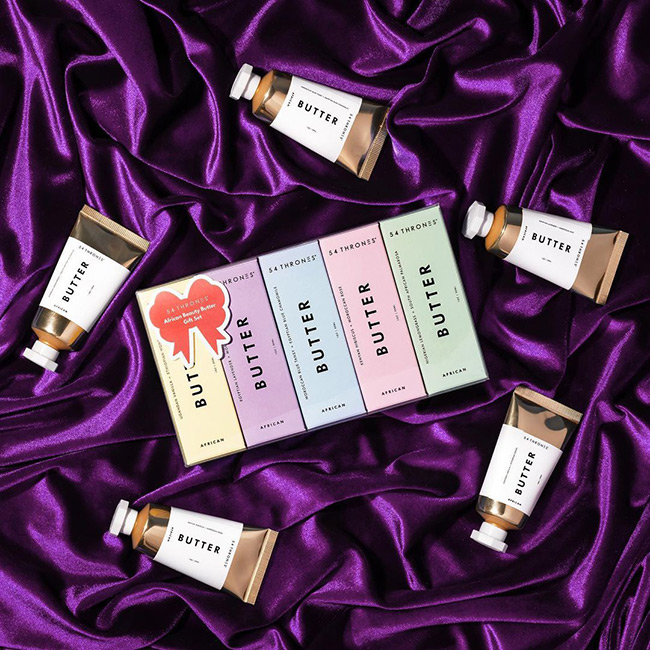 Photo Credit: 54 Thrones, Instagram
Homebody CBD Soaks: We've been a fan of these relaxing CBD soaks for months, so much so that we included them in our fave black-owned brands roundup that we put together for the 'gram. They not only ease tired muscles and help rock you to sleep, but each one has a tantalizing scent and will fill your bath with color. We love them all, but so far our fave is Amethyst + Alchemist.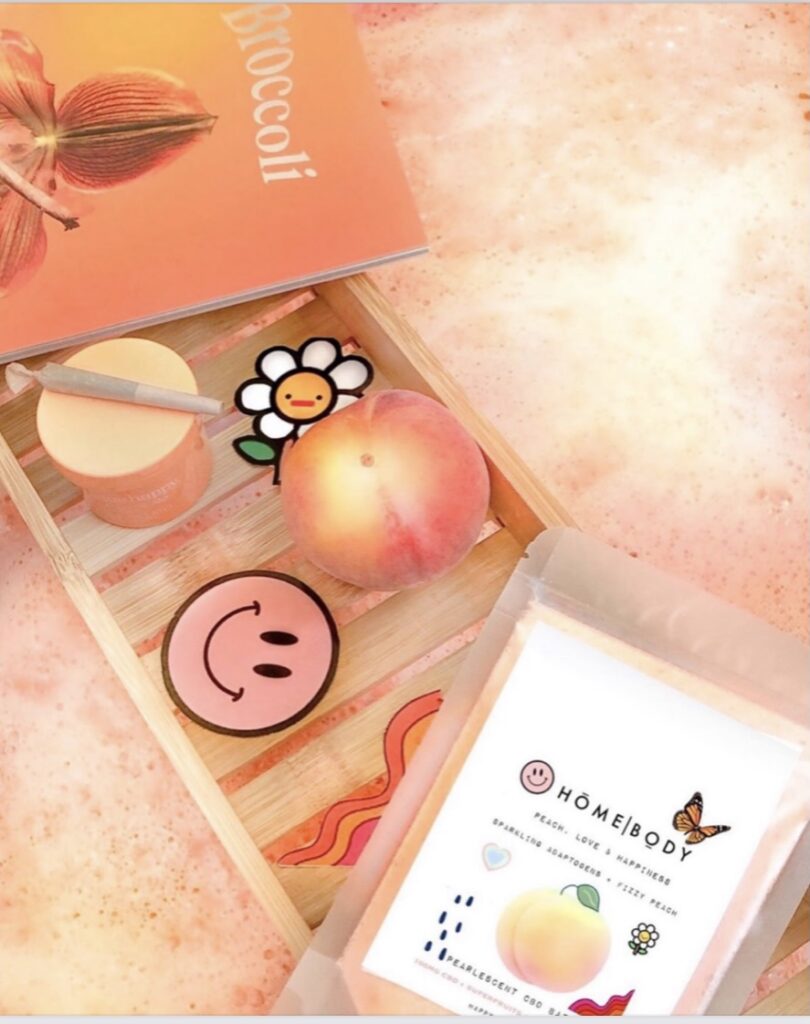 Photo Credit: Homebody
241 Cosmetics Gloss: 241 Cosmetics is dear to our hearts, and we've been fans since founders Feven and Helena Yohannes launched their company. We are obsessed with their 'Wing It' Eyeliner, Mentha Lip Gloss, and Black Caviar Eyeliner. 241 recently launched a new lip gloss collection when they landed on Oprah's Favorite Things List. It quickly sold out, but they have another gift set we love – the Red Sea Essentials Collection. It includes all three of our faves, as well as the Red Sea Lipstick and Double Trouble Mascara.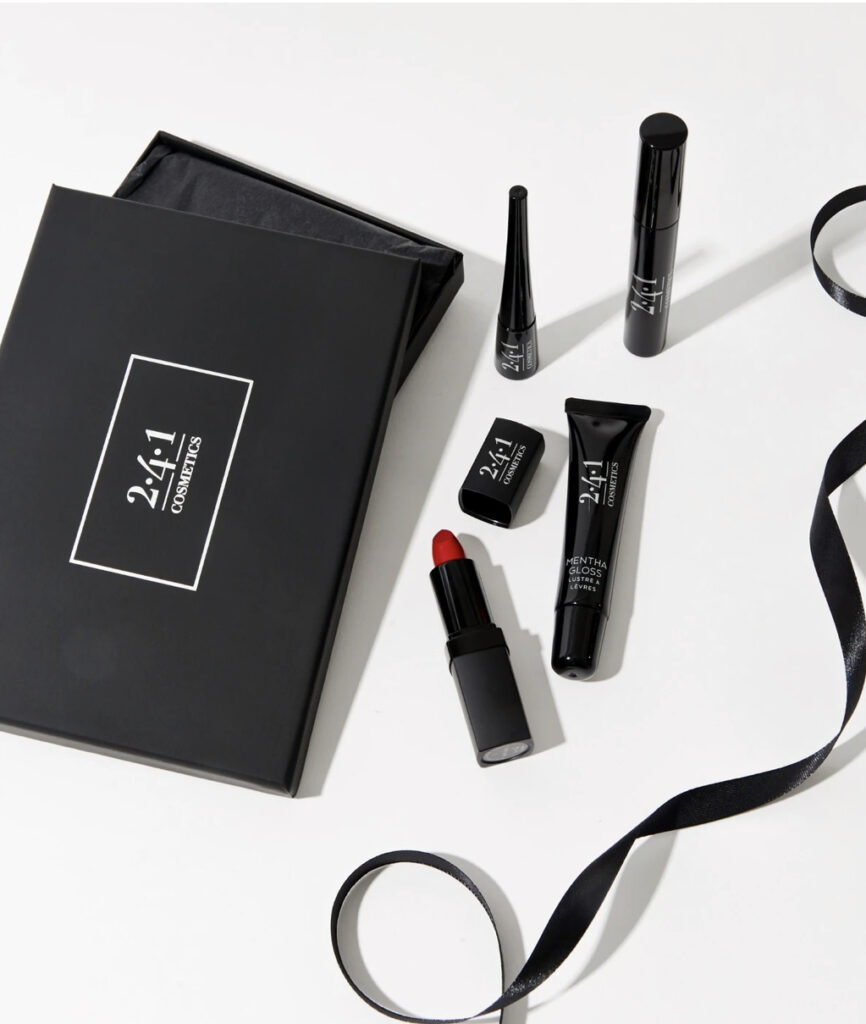 Photo Credit: 241 Cosmetics
KNC Beauty: Consider this your solution to keep your lips moisturized and kissable, and the bags from dragging down your eyes. This popular beauty brand is known for its lip masks and star eye masks, and they make the perfect gift for any beauty lover.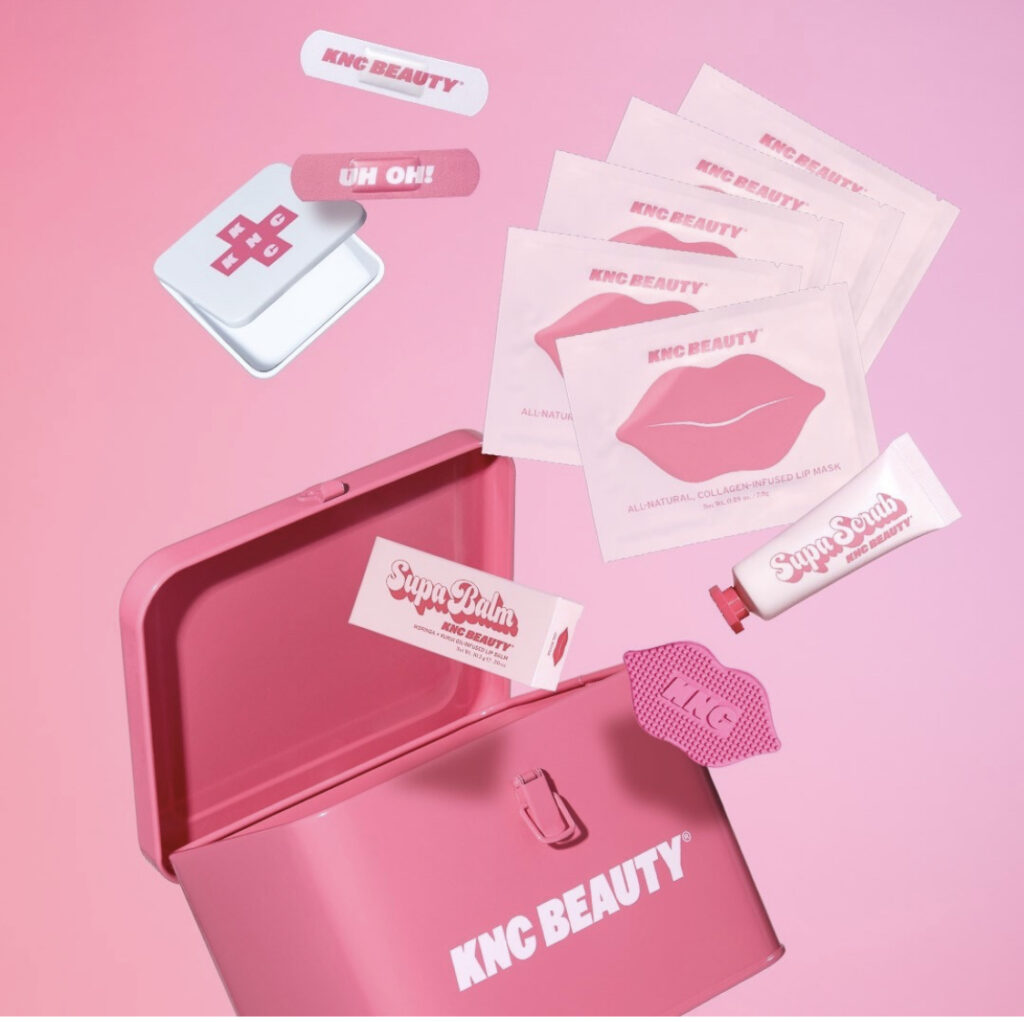 Photo Credit: KNC Beauty, Instagram
The Photo Tools We Swear By To Get the Perfect Shot on Solo Adventures

During this time, we've had to get creative with content. So, there's a few things we recommend for travelers new to the solo travel – or solo exploration in your own backyard game. Treat them to one of three things to get them started: a selfie ring light tripod, Go Pro Hero 9 Max, and/or a DJI stabilizer.
For the Travel lovers Lounging at Home or Working from Home
We've spent more time at home than we have in the past, so now what we lounge in can be a mood booster if it's cute. Case in point, the cozy items on the shoppable list below.

The D Fab Holiday Mix: Voluspa Candles, Initial Jewelry, and More
This is an assortment of our miscellaneous faves, from initial necklaces to personalized initial mugs to soothing Voluspa candles – and it's all on the shoppable roundup below.

For the Libations Lover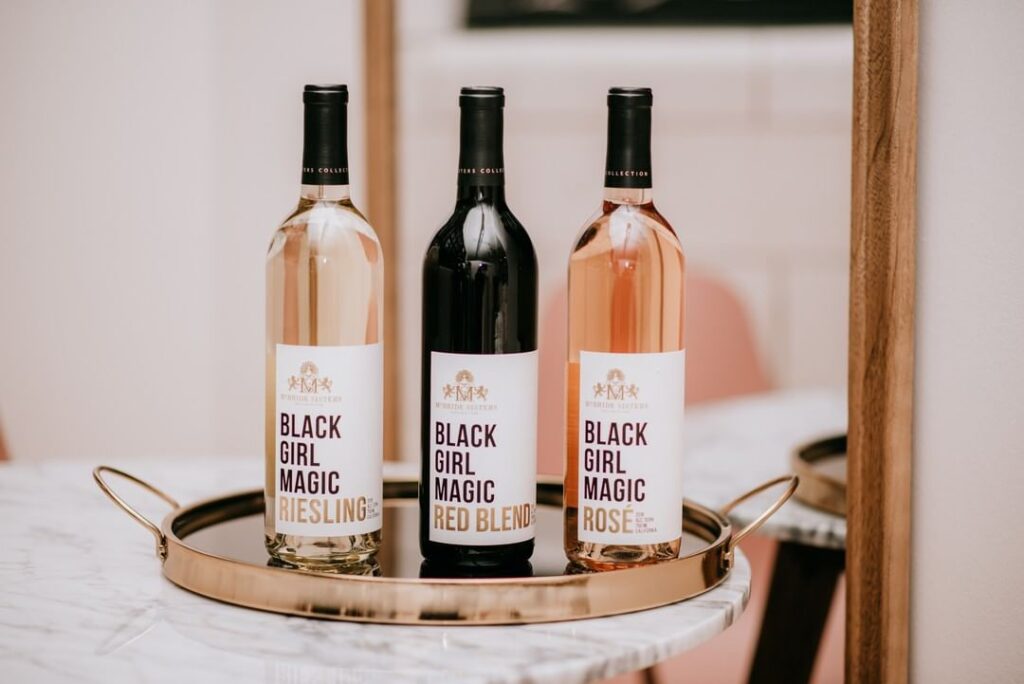 Photo credit: McBride Sisters, Instagram
During the pandemic, we've been on what feels like a hundred cocktail-making Zooms with brands from Ciroc to Grand Marnier to Ketel One to Don Julio Tequila. Each one was different and fun, but we learned one big thing: We love a good cocktail kit. Here are a few of our suggestions for the Libations Lover on your list:
The McBride Sisters' Black Girl Magic Wines: We love McBride Sisters wines, and have a specific affinity for the Black Girl Magic Collection. Pick up a white and red bottle for someone on your list. If you've run out of time to ship these directly from the company's site, do a quick online search for availability in stores near you. Black Girl Magic Wines are now sold in stores like Trader Joe's.
Cocktail Courier: We fell in love with this curated cocktail box during a Ketel One Emmys cocktail making class earlier this fall. You can send a full cocktail kit in a box, and there are several different types of liquors and winter/holiday themes to choose from.
Wine, Bubbly, and Liquor Advent Calendars: Advent calendars are perfect for those who love trying different types of wine, liquors, or champagnes. A few of our faves are World Market's Bubbly Box, Flaviar Whiskeys of the World, and Vintage Wine Estates Holiday Advent Calendar.
Cocktail Kit: Now that wine and liquor are limited on flights, this one is key. We recommend limiting the time you pull down your mask to sip in flight, but it can't hurt to have this on hand when you need a drink.
Our Favorite Suitcase and Travel Perks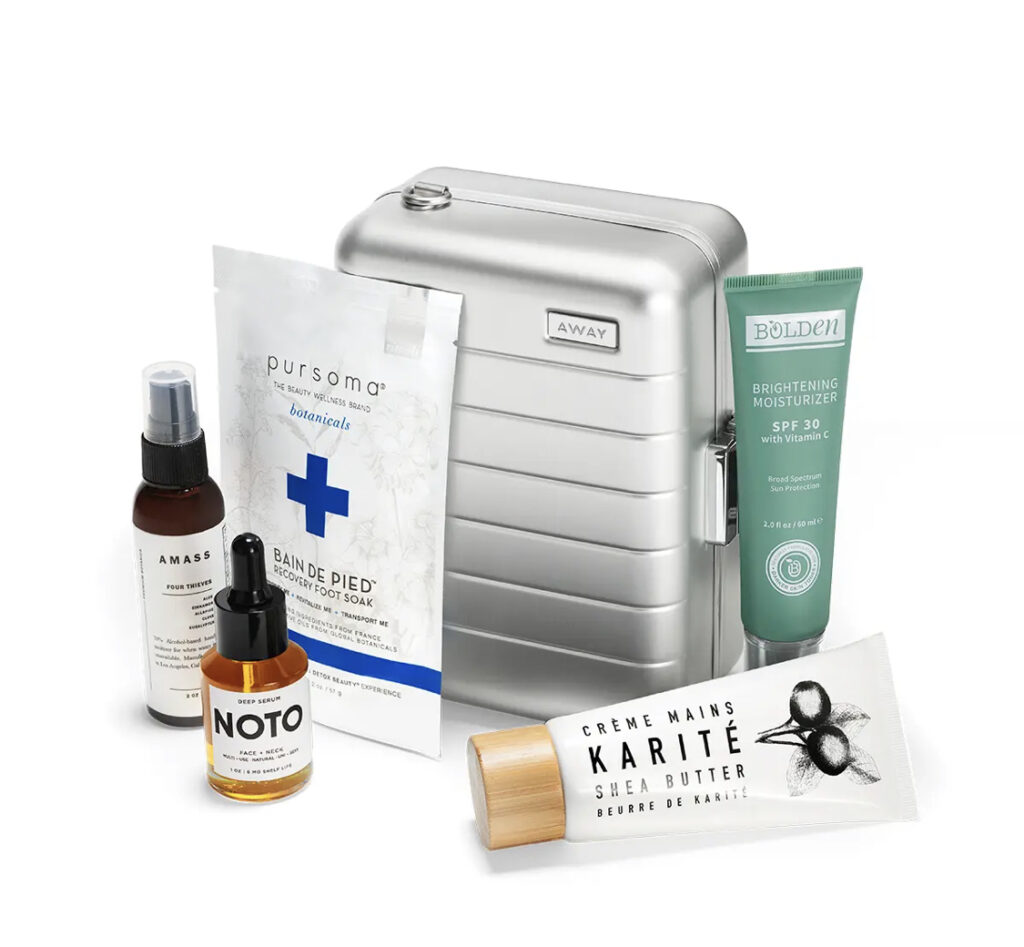 We're still dreaming of the days we'll be hopping on flights on a whim to travel internationally again. Now that we can see the light at the end of the proverbial tunnel, we're getting prepared.
Away Luggage and Travel Kit: Away has been our fave suitcase brand for quite some time, and the Metallic medium case is essential for travelers who want to make a style statement. We also love the Expandable Bigger Carry On Suitcase in Navy and the Expandable Medium in Red. Away also has a travel kit filled with beauty goodies that comes in a mini metallic suitcase that we love too.
Happy shopping and happy holidays!
**We may earn a commission from products purchased via links in this post.