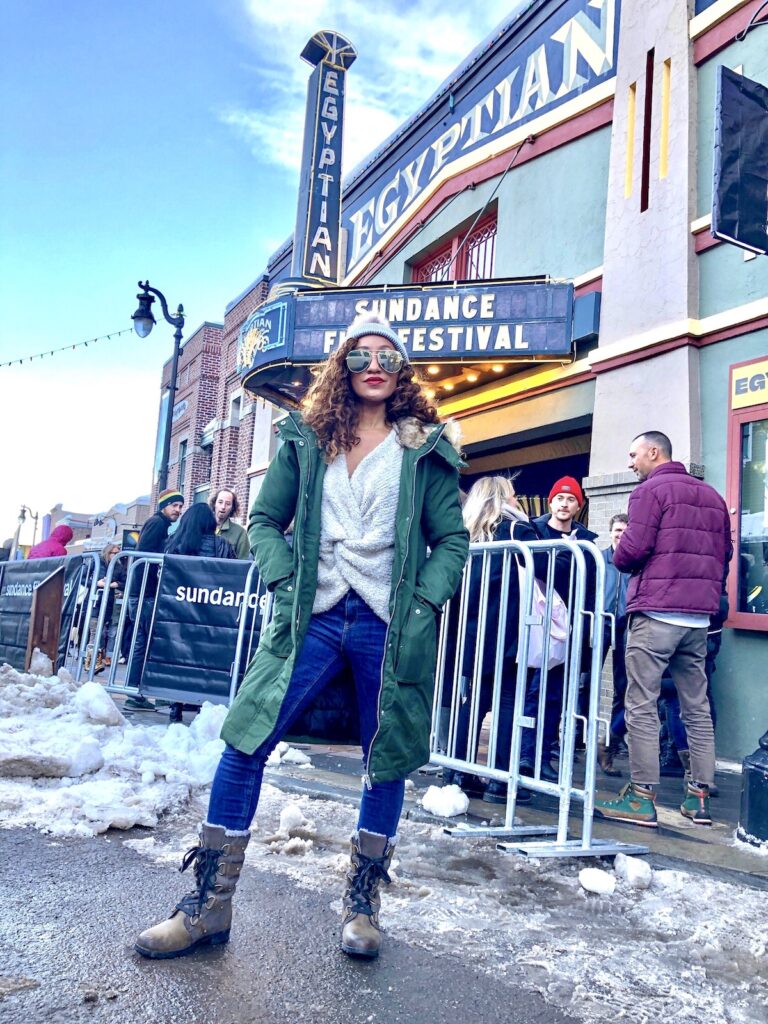 Our favorite time of year has rolled around again – Sundance!
The annual film festival, held in Park City, Utah, kicks off this Thursday with plenty of buzzworthy screenings, panels, parties, gifting lounges, and après ski happy hours to keep Sundancers busy day and night.
Much like Coachella, the first weekend of Sundance is when all the action happens. Entertainment industry insiders, celebs, and indie movie lovers flock to the city to not only catch the hottest films on deck, but take in all the entertainment Sundance has to offer (and there's a lot to do).
So, what should you do if you're wining, dining, and film hopping in Park City, this weekend? Take a peek at our picks of the hottest events and parties in town.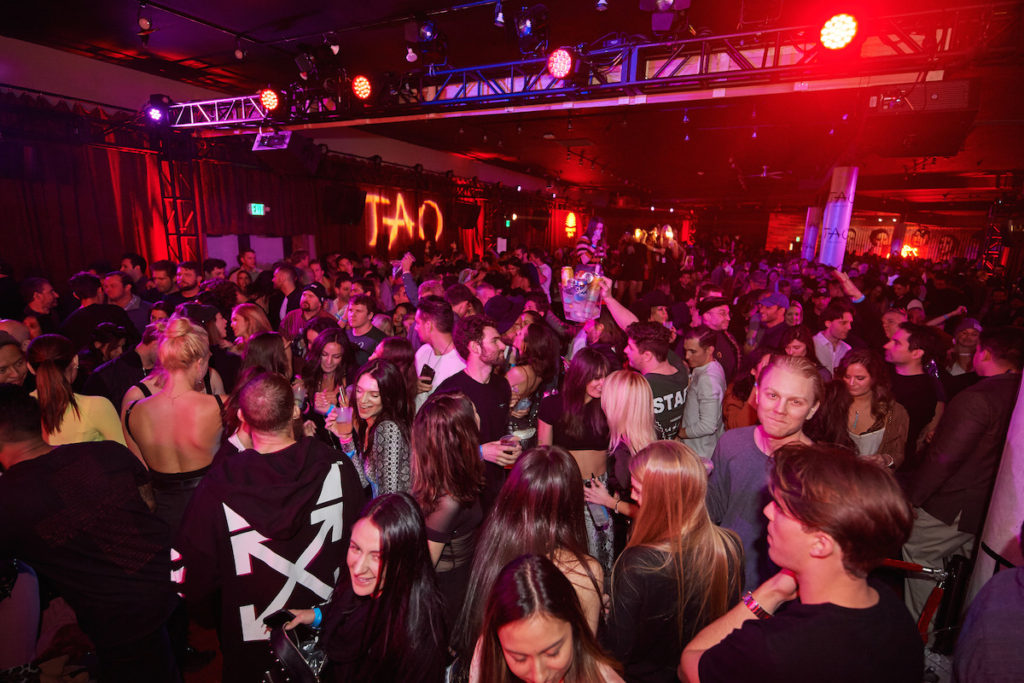 (Photo Courtesy: Tao Group)
1. The Epic TAO Park City: Friday, Saturday, and Sunday; 11 p.m. – 4 a.m.
This pop-up Tao nightclub is one of our fave nighttime activities at Sundance, where celebs and Sundancers come clad in snow boots and sweaters to clink Casamigos cocktails, mix, mingle, and dance. This is the 12th year TAO Group is bringing its invite-only TAO Park City to the fest, and it's the place to be when night falls. Located at The Yard, TAO Park City will kick off Friday with three nights of partying with DJ sets by DJ Ruckus, Mel Debarge, and Vice, and surprise performances.
RELATED: Inside Tao Park City, Where Stars Come to Party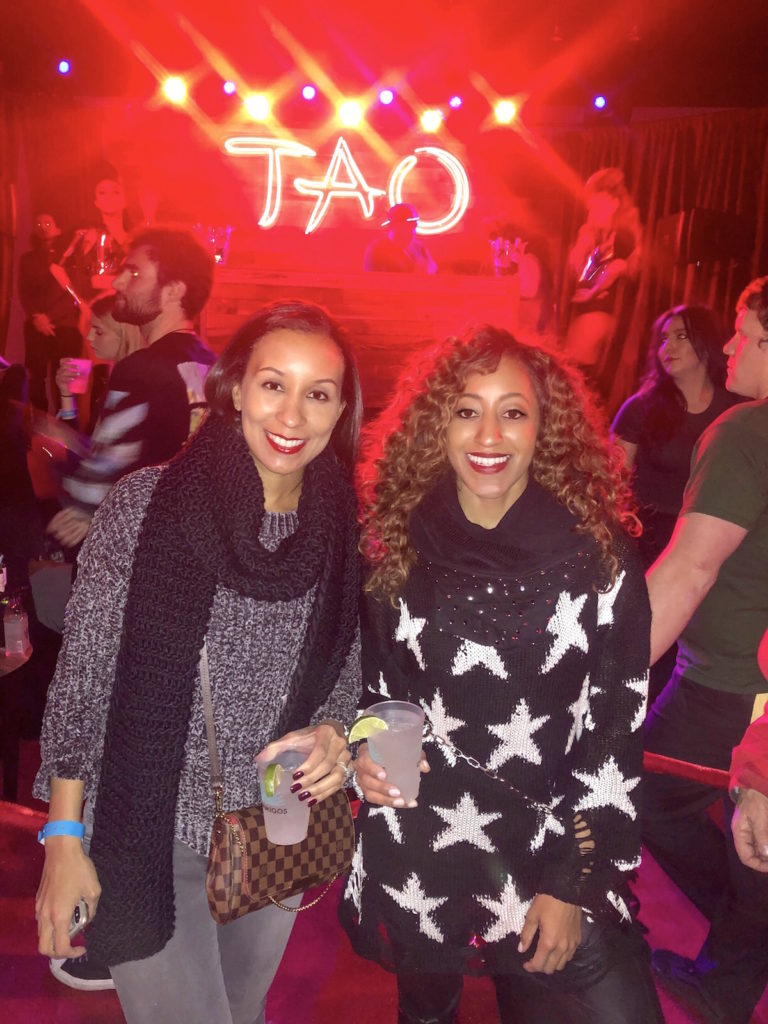 What to Expect: If you've been to Tao in Vegas, think of this as a much smaller Tao bash with a more casual Sundance vibe. There are live, surprise performances, dancers, and an open bar that keeps Sundancers turning up all night.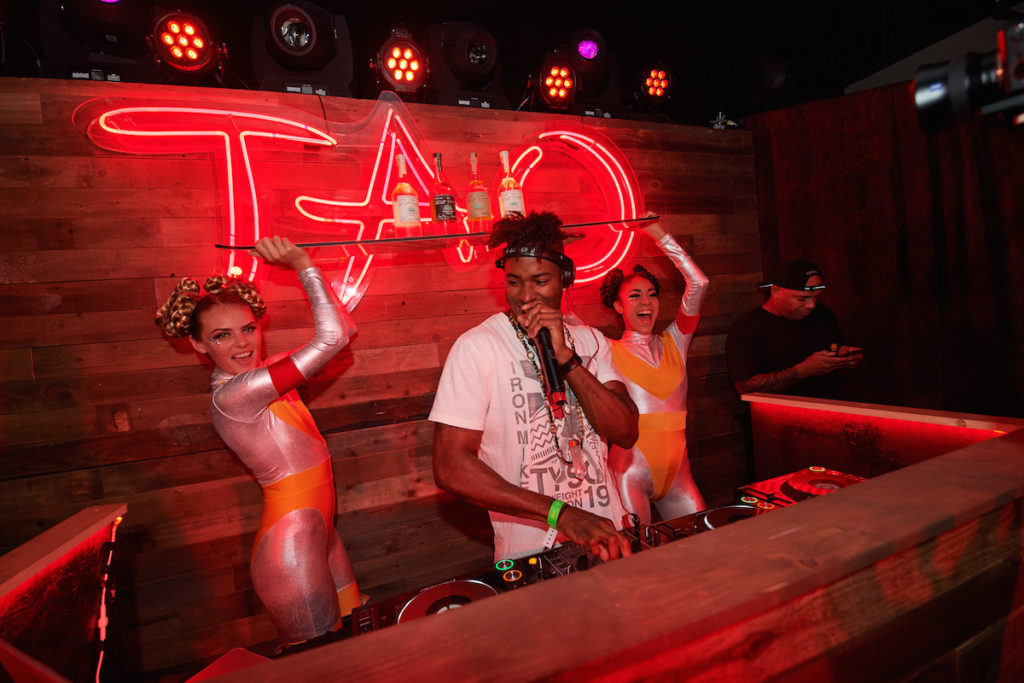 FAB Tip: Even though the event is invite only, there is always a long line at the door. So, make sure to arrive early (your best bet is to go when doors open at 11 to avoid a hassle). If you're not on the guest list, we wouldn't suggest coming here and trying your luck. It's really tough to get in if you're not.
2. Culture Vibes at HBO's Our Stories To Tell: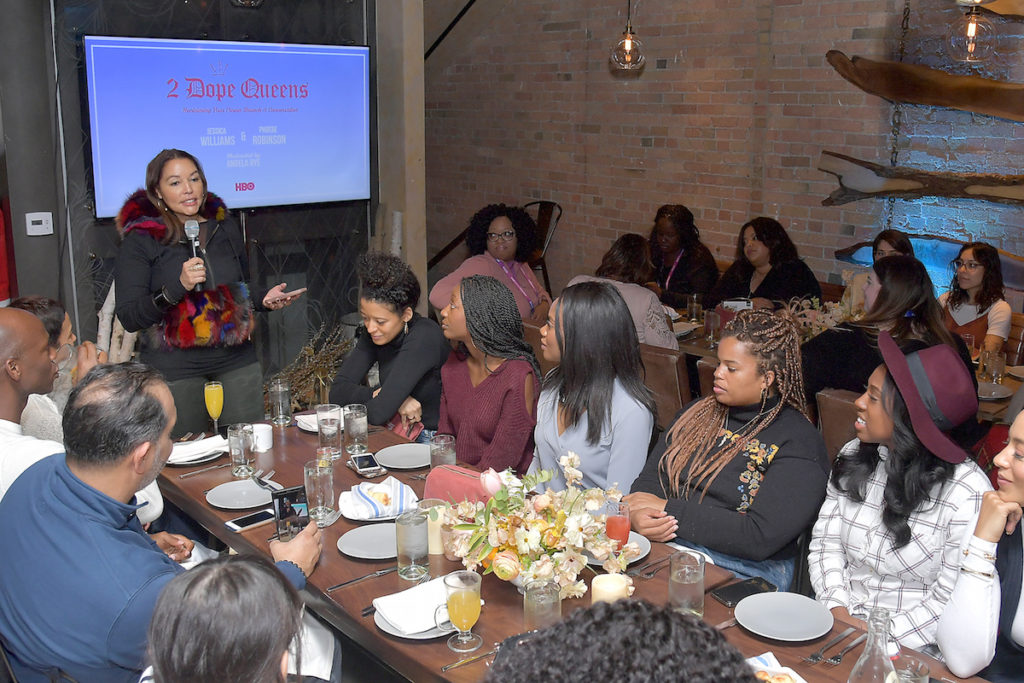 (Courtesy of HBO)
We swooned over the events HBO put on at last year's Sundance (like the 2 Dope Queens brunch above), and this year is no different. This year, HBO is back with a series of parties, après skis, and panels called "Our Stories to Tell." Take a peek at some of our faves from their schedule of events.
Friday: 
HBO's Après Ski Happy Hour:  306 Main St, 2-4 p.m.
HBO & TBS's Unfolding Narratives Panel : with Suzy Nakamura, Alexander Hodge, and more: 306 Main St, 4-6 p.m. 
HBO's HERstory Dinner w/ Issa Rae, Yvonne Orji, Robin Thede, Lena Waithe, music by Olivia Dope 306 Main St, 7:30-10 p.m.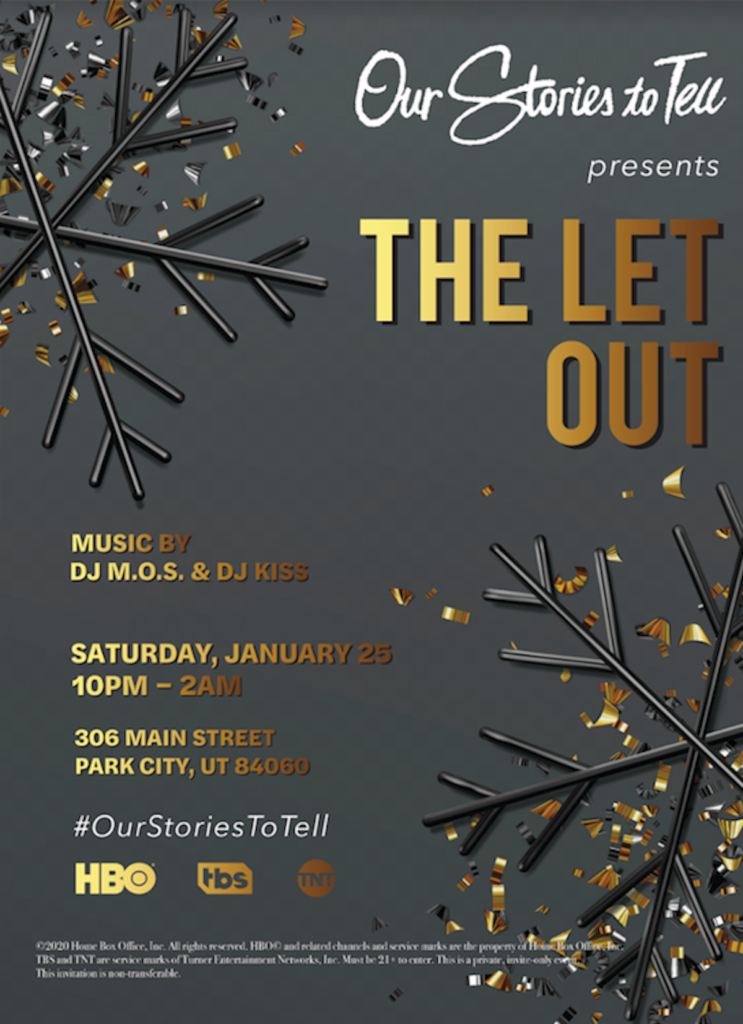 Saturday: 
The Grind: An escape from the cold paired with complimentary coffee and mingling, 306 Main Street, 9AM – 11AM
Convos and Cocktails w/ Snowpiercer: 12:30PM – 2:30PM, 306 Main Street
The Let Out w/ music by DJ Mos and DJ Kiss, 306 main Street 10 p.m. – 2 a.m.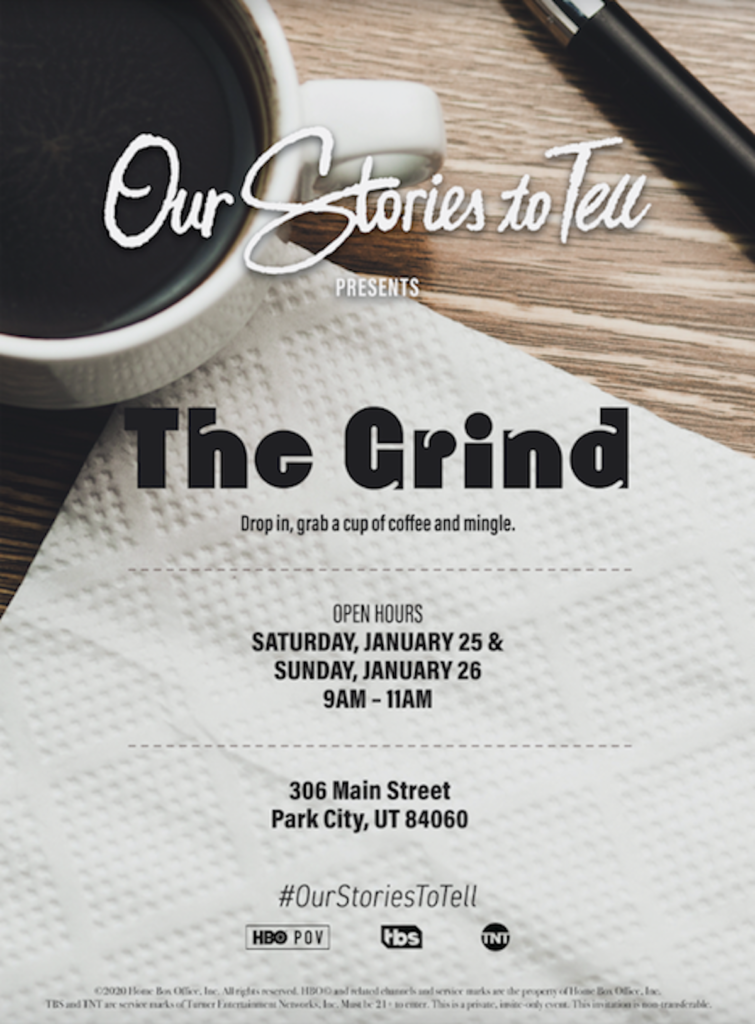 Sunday: 
The Grind: An escape from the cold paired with complimentary coffee and mingling, 306 Main Street, 9AM – 11AM
"Our Stories to Tell" Brunch 306 Main St., 1-4 p.m.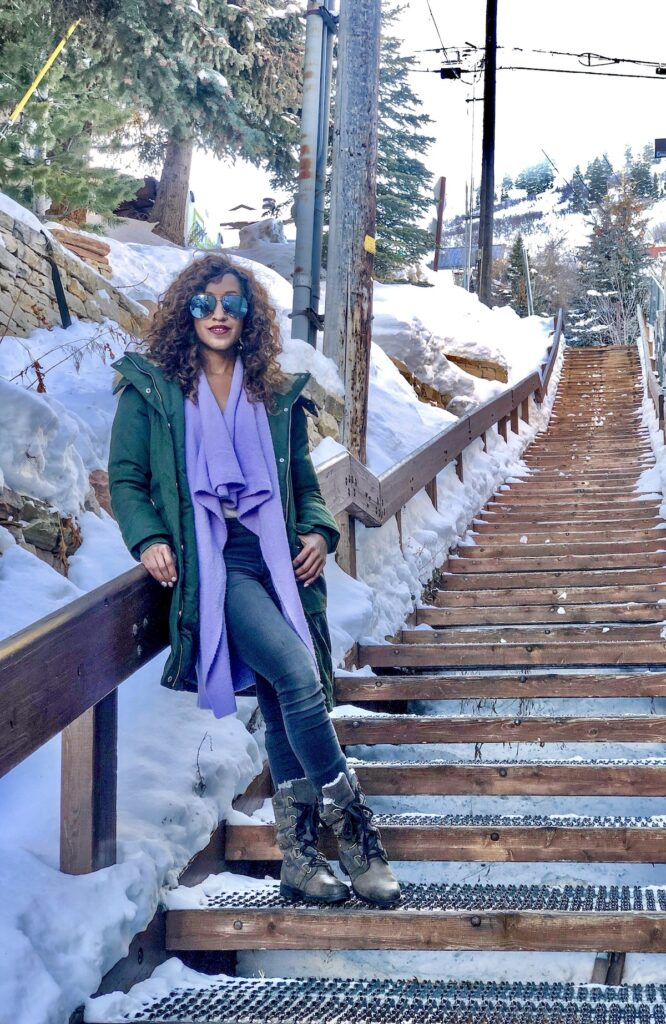 3. Winding Down and Turning Up at SheaMoisture's MACRO Lodge: Friday – Monday
SheaMoisture and MACRO are back with its third annual showcase of invite-only screenings, panels and parties that are all about celebrating diversity, inclusion and people of color.
Kerry Washington, Issa Rae, Zazie Beetz, Winston Duke, Wilmer Valderrama, Tessa Thompson, Lena Waithe, and more are set to make appearances at those events. Guests can sip and eat for free at the Macro Open House and kick back in the SheaMoisture Refresh Lounge every day.
Friday: 
Lena Waith and Cara Sabin will sit on panel "Leaving The Door Open Behind You: Creating Opportunities for the New Generation of Makers and Creators," and will discuss Black identity, specifically the strong connection rooted in community and success around others.
Friday night, CAA Amplify and The Ford Foundation will host a reception for Kerry Washington's The Fight premiere. The night wraps up with MACRO's annual late night bash – Midnight Macro – one of the most diverse and hottest parties of the weekend.
Saturday: 
There are a series of panels throughout the day. Issa Rae and The Photograph director Stella Meghie will host a fireside chat to discuss their upcoming film. That night, Moises Arias, Wilmer Valderama and more stars from Blast Beat will celebrate their film with a bash called The AfterParty, which Mel DeBarge will DJ.
Sunday: 
There will be a screening of Hair Love, followed by a convo with Issa Rae and director Matthew A. Cherry and Producer Karen Toliver. That will be followed by a fireside chat with Nine Days director Edson Oda, Winston Duke, Zazie Beetz and more.
That night, Color of Change will present By Us, For Us: A Night of Comedy, as well as a Black Creative Late Night Brunch.
What to Expect: A different type of Sundance experience, with plenty of flavor.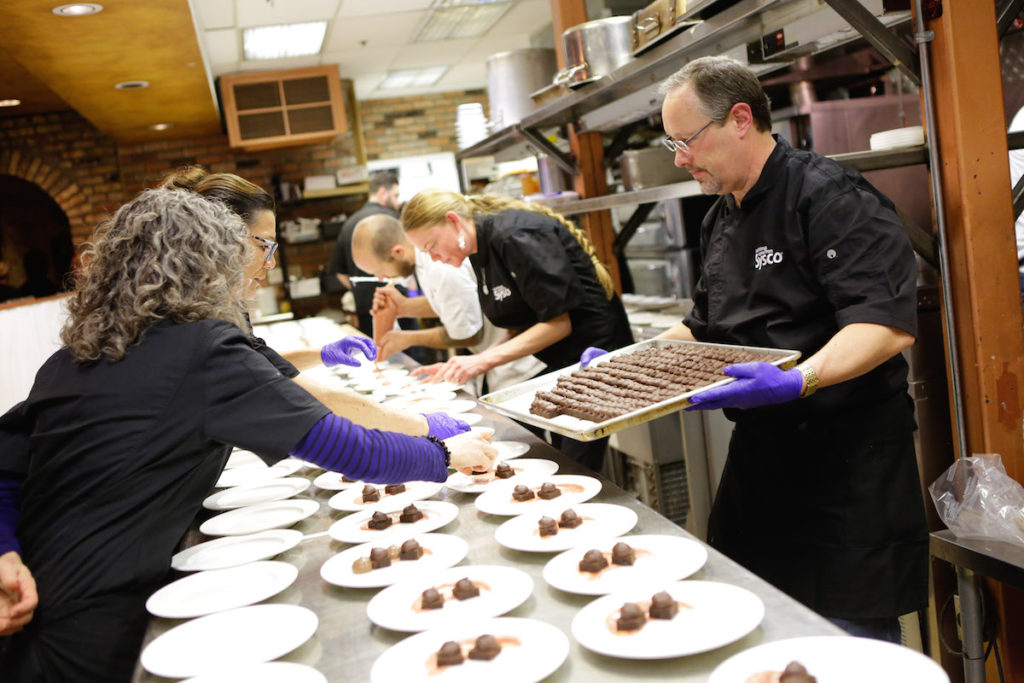 (Photo Courtesy of Chefdance)
4. Wining and Dining at ChefDance: Friday- Sunday 7:00 p.m. 
We love this exclusive, annual dinner series, founded by Kenny Griswold and Mimi Kim. It kicks off at 7:30 p.m. with a cocktail hour and flows into a chic, intimate dining space at the bottom of Park City Live until 10:30 p.m.. After a bit of mixing, mingling and toasting, guests sit down for a 3-course meal whipped up by a renowned chef. Last year, ChefDance fed over 200 Sundance goers every night, but still managed to make it feel like an intimate dinner with friends.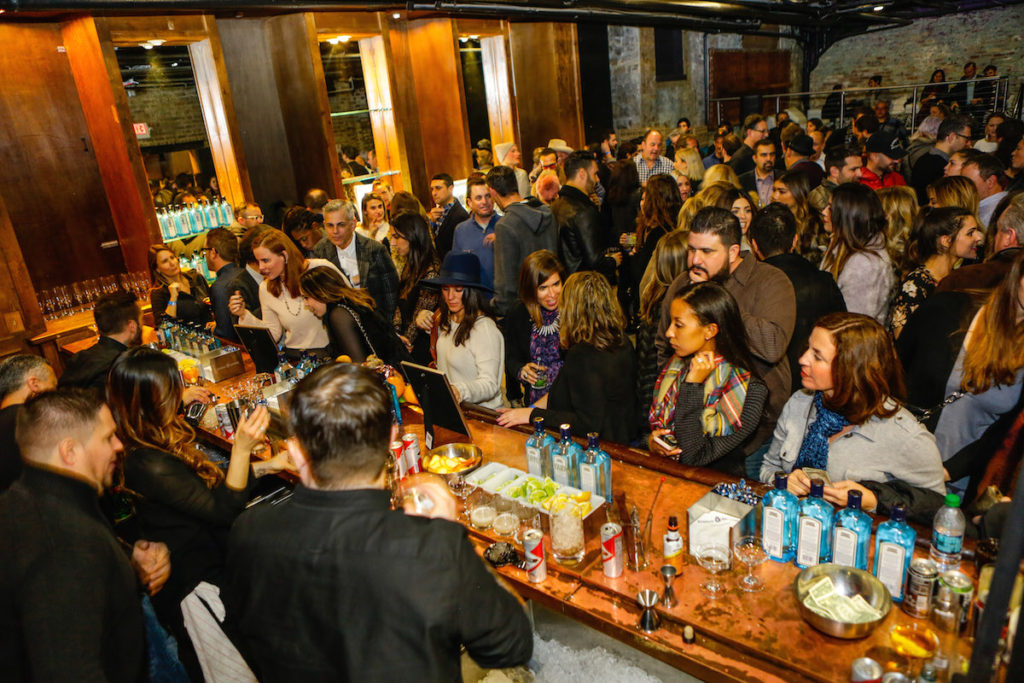 (Photo Courtesy of ChefDance)
What to Expect: The event will last through the weekend, with a new themed dinner each night. On Saturday, The series will feature the ChefDance Celebration of Remarkable Women in Food, Film, Business and Philanthropy Honoring Martha Stewart with 2020 ChefDance Legend Award in the Memorial Building at 7 p.m.
5. CBD Pampering at Wellhaus: Friday – Monday
Consider this the go-to comp wellness stop for celebs, media, and VIPs. Wellhaus, a new health, wellness and CBD/cannabis-focused event platform, is back for its second year with its first-ever multi-location brand experience at the Festival: the Wellhaus Spa at the PuraVida Spa at Sky & Main Hotel (201 Heber Street at Main); the Wellhouse Café at the Main Street Deli (525 Main Street) and the Wellhaus Lounge at the brand-new Old Town Cellars (OTC, 408 Main Street) from Friday to Monday.
What to Expect: Guests at the pop-ups will be treated to spa treatments, and free drinks, food, and snacks (some infused with CBD) at the cafe', as well as junkets, happy hours, film premiere cocktails parties, and other The Wellhaus Spa will also offer health & wellness services through the second weekend of Sundance on Feb. 2.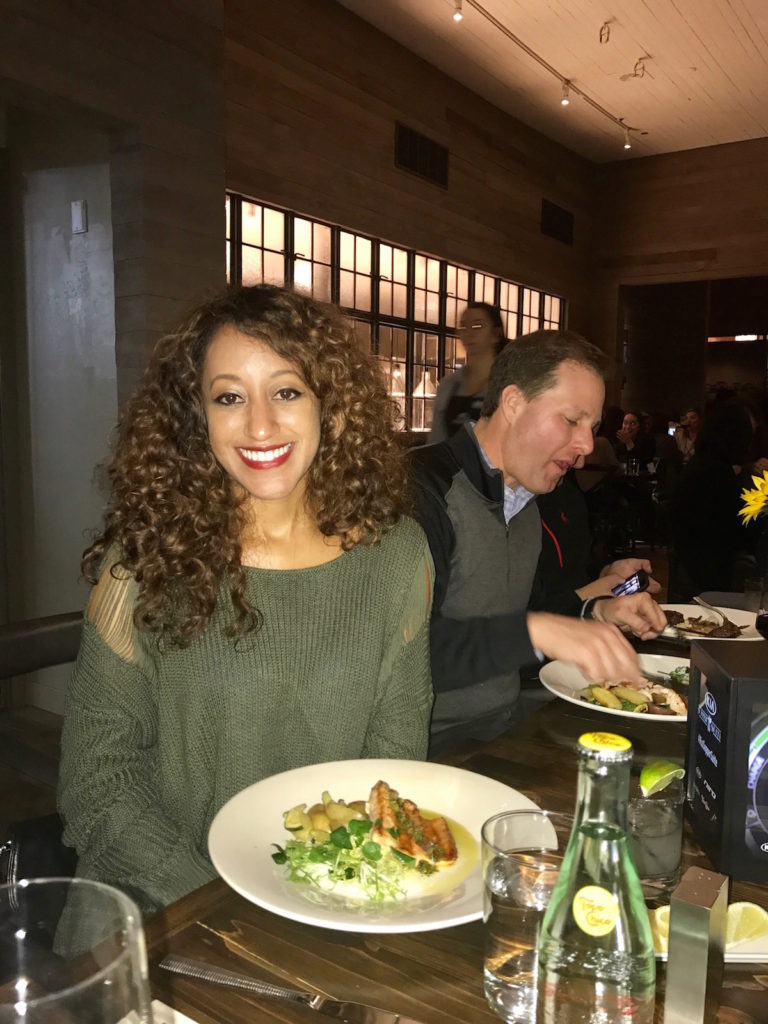 6. Kia Telluride Supper Suite: Saturday – Monday; Various times
This is a 3-day dinner pop-up held from Saturday-Monday that A-List Communications produces annually…and we're totally obsessed. Each event celebrates one highly-anticipated film at Sundance, and VIP guests will be whisked to and from the events in a fleet of all-new, chauffeur-driven Kia Telluride vehicles. Once they arrive to the supper suite, they'll be treated to three-course dinners and gourmet canapé cocktail parties.
As for our fave of the Supper Suite events? None other than the Creative Coalition's Annual Spotlight Awards Gala. Held Saturday night, the event will gather stars and industry Sundancers for an intimate evening of incredible food, killer cocktails, and good vibes to honor stars like Rachel Brosnahan, Jim Gaffigan, Olivia Munn, Brad Paisley, and Kimberly Williams-Paisley.
7. GLAAD's "Black, Queer & Unapologetic: The Shifting Lens of Storytelling in Hollywood" Panel Filmmaker Lodge, 550 Main St., 4:30-5:30 p.m.
GLAAD will host a panel discussion about the experience of being black and queer in Hollywood. Color of Change President Rashad Robinson, Jonica T. Gibbs, Justin Simien, Alexandra Grey, and Marquise Vilson will sit on the panel and Danielle Moodie-Mills will moderate.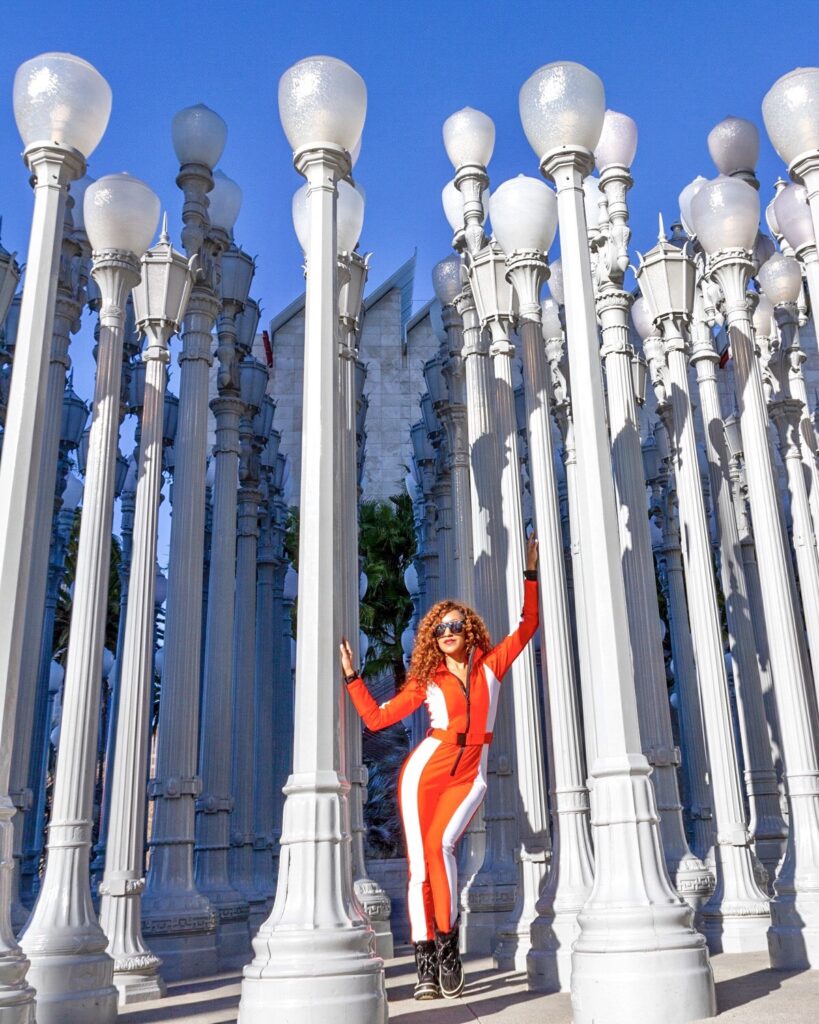 Stay tuned for more Sundance 2020 event details (we'll be adding in more as they come)!
Happy Sundancing Destination Fabbers :).