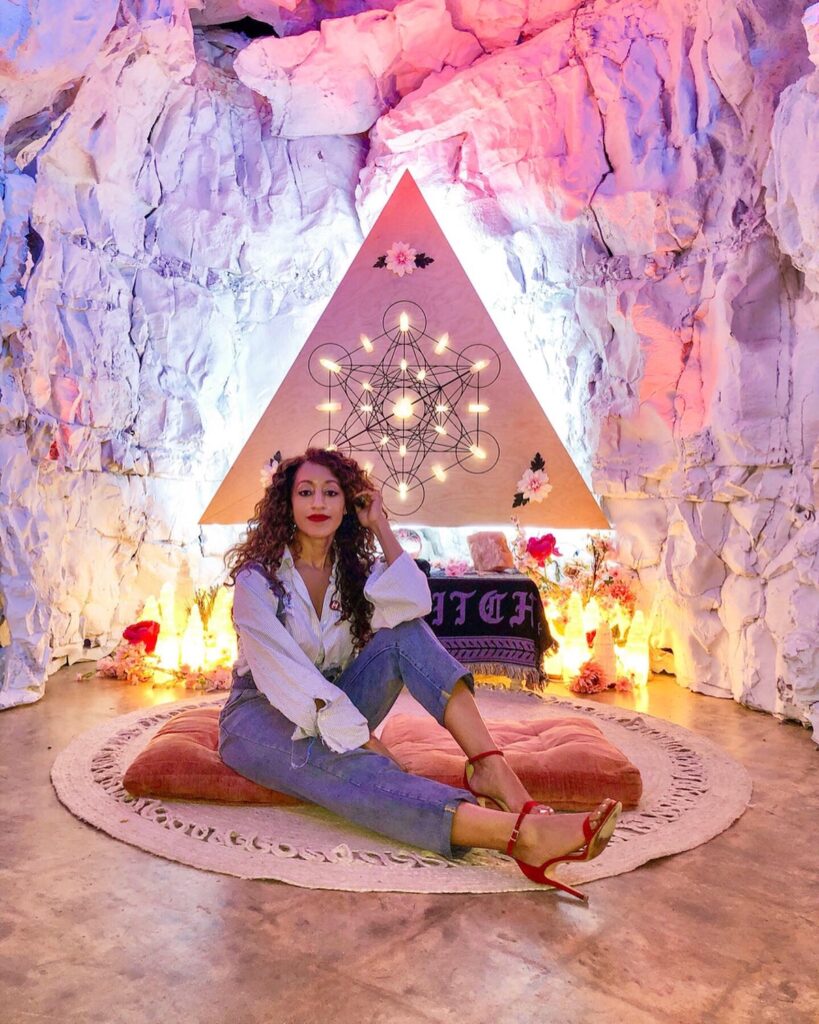 29 rooms. 29 creative experiences unlike anything else in Atlanta.
If you've been hanging out with us for a while, you know how much we love Refinery29's 29Rooms. We first took it in the artistic, immersive experience when it hit Los Angeles for the first time in 2017, and again last year, so when the pop-up arrived in our hometown of Atlanta for the first time, we couldn't resist heading back to check it out. Atlanta is just starting to get its taste of pop-up experiences, so we needed to share all of the details about this one with you.
In case you're not familiar with 29Rooms, it's exactly what its name suggests. There are 29 creative rooms to explore on the grounds of The Works in Atlanta, and each one has a different vibe, a colorful story, and in many cases, inspirational mantras and/or thought-provoking messages to keep the discussion going about it after you leave. The ATL version is called "Expand Your Reality," designed to "test your boundaries, free you of expectation, and harness your creative spirit," according to Refinery29.
RELATED: The 12 Rooms You Missed in Refinery29's 29Rooms Los Angeles 2018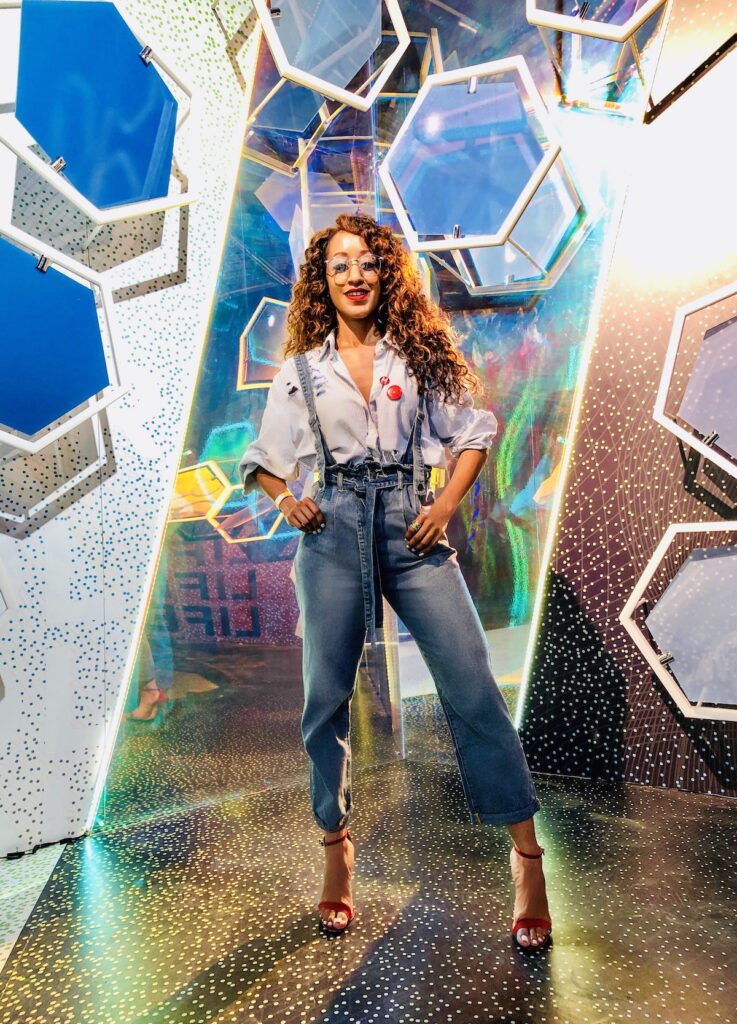 With its plethora of photo opps at every turn, it's an Instagram lovers dream. It's also very similar to the LA version we featured earlier this year (albeit a few new ATL-specific rooms) with several of our fave themed rooms back in action for ATLiens to explore.
As for the hard facts about 29Rooms Atlanta, it's a part of the site's multi-city "Expand Your Reality" tour, which is also making stops in Toronto (Sept. 26-Oct.6), Washington, D.C. (Oct. 18-27), NYC, and L.A. later in the year.
Tickets for the ATL pop-up are $34 a pop for adults and $10 for kids 3-10. If you go with a group of three or more, you can drop that price to $29 if you buy them together online ahead of time. As a heads up, the pop-up is geared towards adults, not children, but you can bring your kids if you desire (grab your tickets here!).
29Rooms Atlanta shuts its doors for good Sep. 8, so make sure to check it out before it's too late! Before you go, take a peek inside our 7 fave rooms at the pop-up.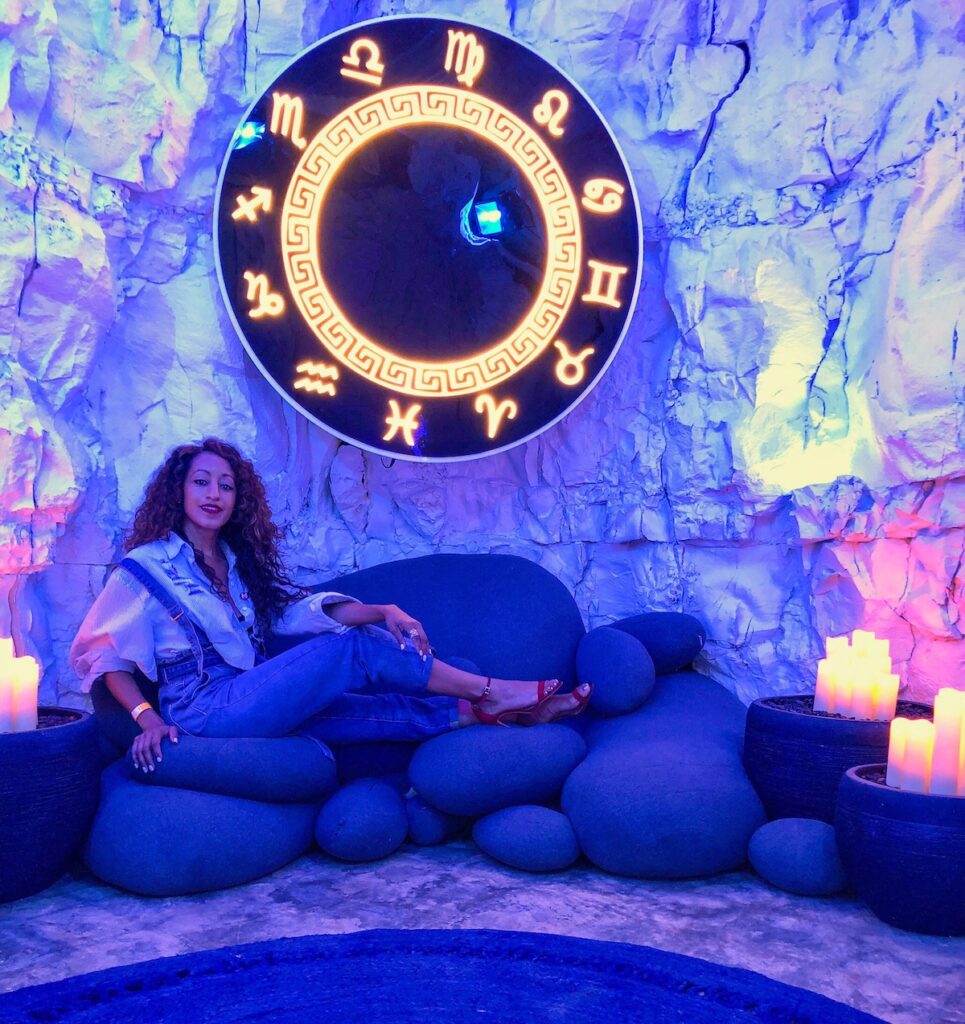 1. You Are Magic: These famed side-by-side magical rooms (a photo of the other one is at the top of this post) designed by The HoodWitch are back at 29Rooms. You can choose to take a snap in one or both of the crystal caves, which are designed to help tap you into your inner magic.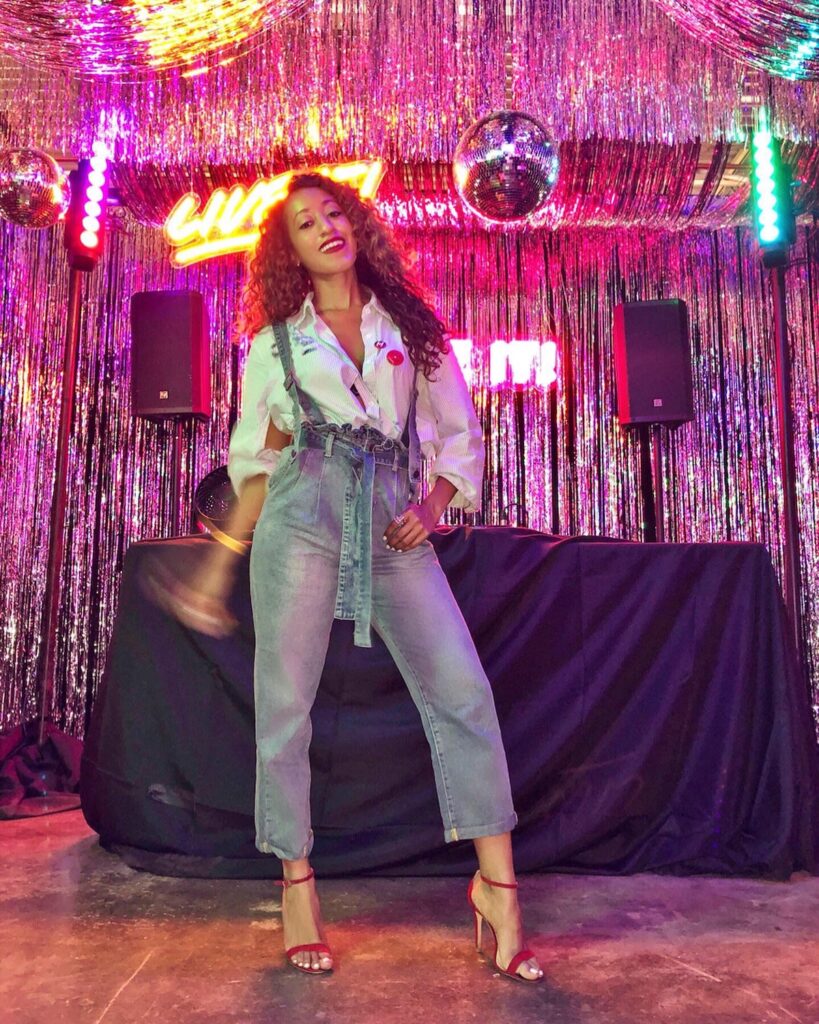 2. Inner Beauty Ball/ Dance Break: If you like glitz and glam (we do, natch), you cannot miss this one. Draped with silver sparkly streamers, disco balls, and neon signs that say "Love It" and "Say Yes!", this shimmery wonderland is the stuff our holiday party dreams are made of. It was designed in collaboration with House of Yes and DJ Ohso, and even has a DJ booth you can hop behind. As a bonus, you might even catch a live dance break happening when you stroll through its silver streamer-covered entrance.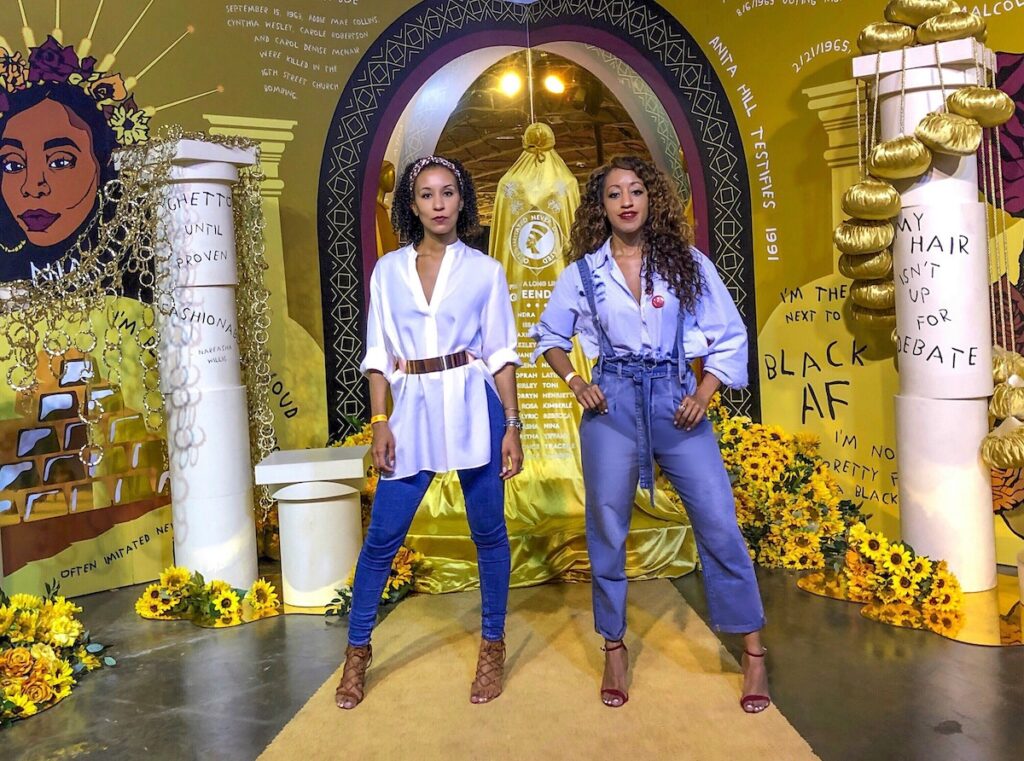 3. A Long Line of Queendom: Designed in collaboration with Refinery29's Unbothered squad, this provocative and powerful room made us say "yassss!" as soon as we saw it. Splashed on a golden backdrop with cream pillars in front of it are sayings like "Black AF", "Unapologetic", "Malcolm X", and "My Hair Isn't Up for Debate." It's unapologetically black. Stand in the center and absorb the power in this room. The strength in it is palpable.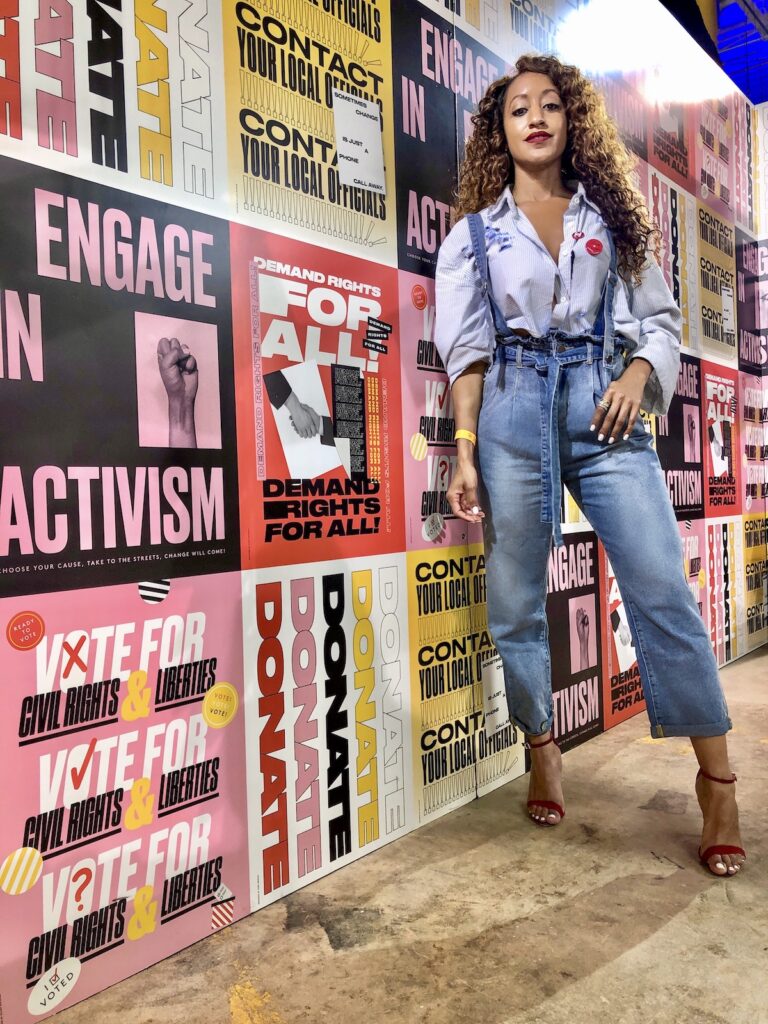 4. The Values Stand: Take a step inside The Values Stand, which is covered in activism-centered quotes like "Register to Vote", "Contact Your Local Officials", and "Run for Office."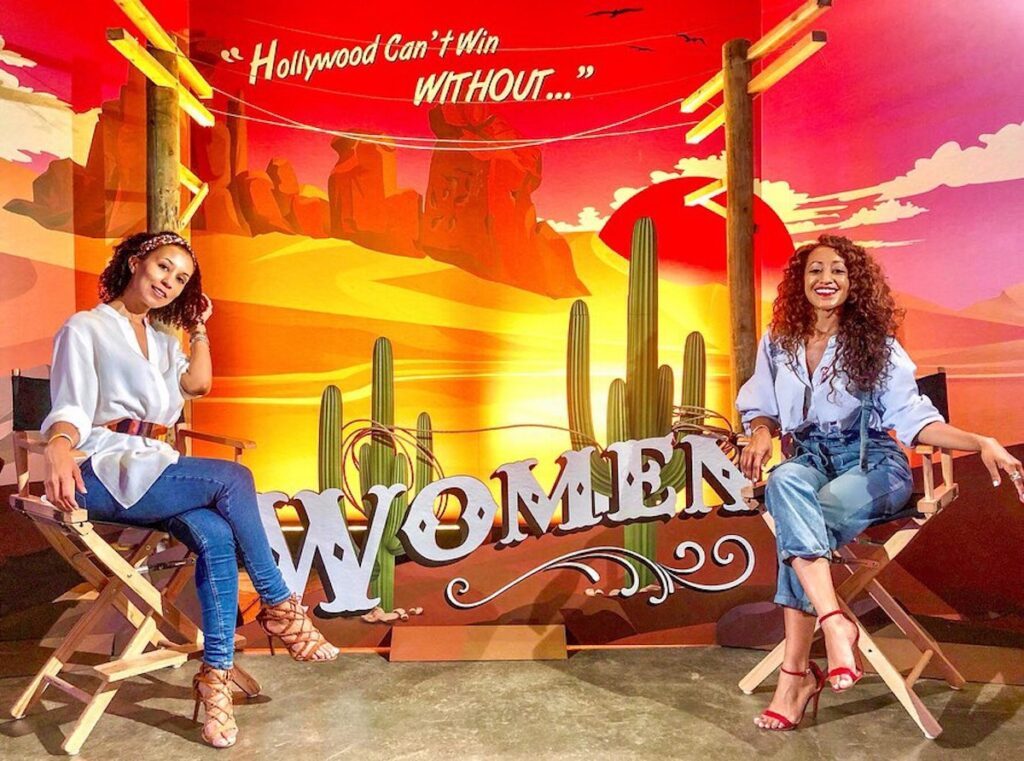 5. The Full Picture: Throw on cowboy hats and kick back in directors chairs in this western-themed room in front of a bright sign emblazoned with "Hollywood Can't Win Without Women." There is also a "writer's room" on the opposite side, where you can leave notes too.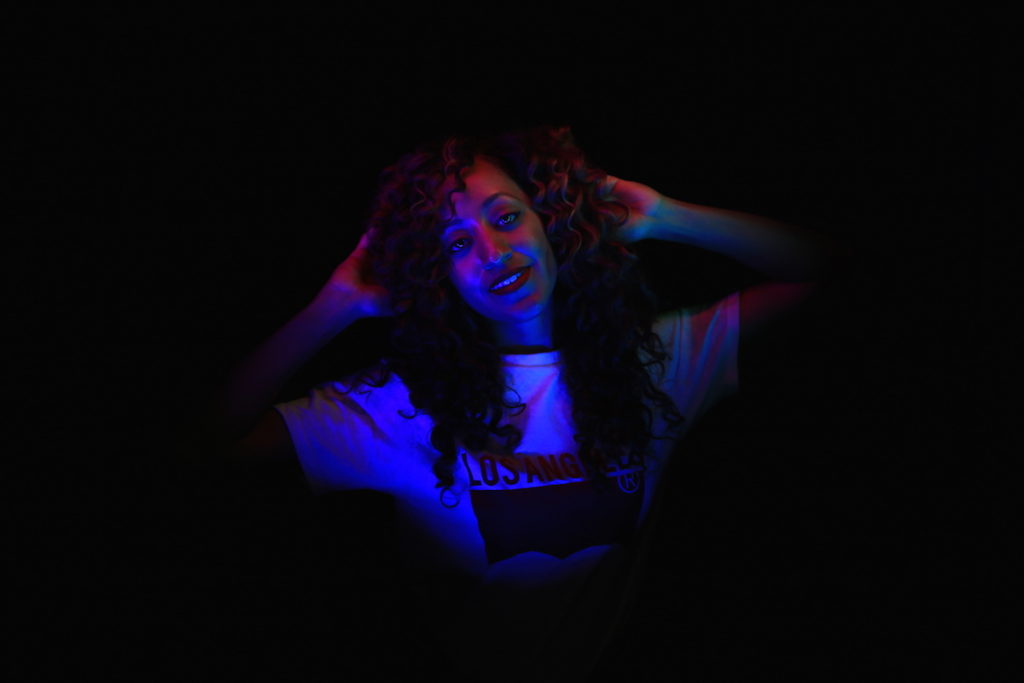 6. No Filter:  Hop in front of a ring of bulbs and let the lights flow around you as you strike the perfect selfie with rays of color streaming along your face. You know those photos of people on the 'gram that have an obvious filter that are tagged #nofilter? This is the vibe this room gave us.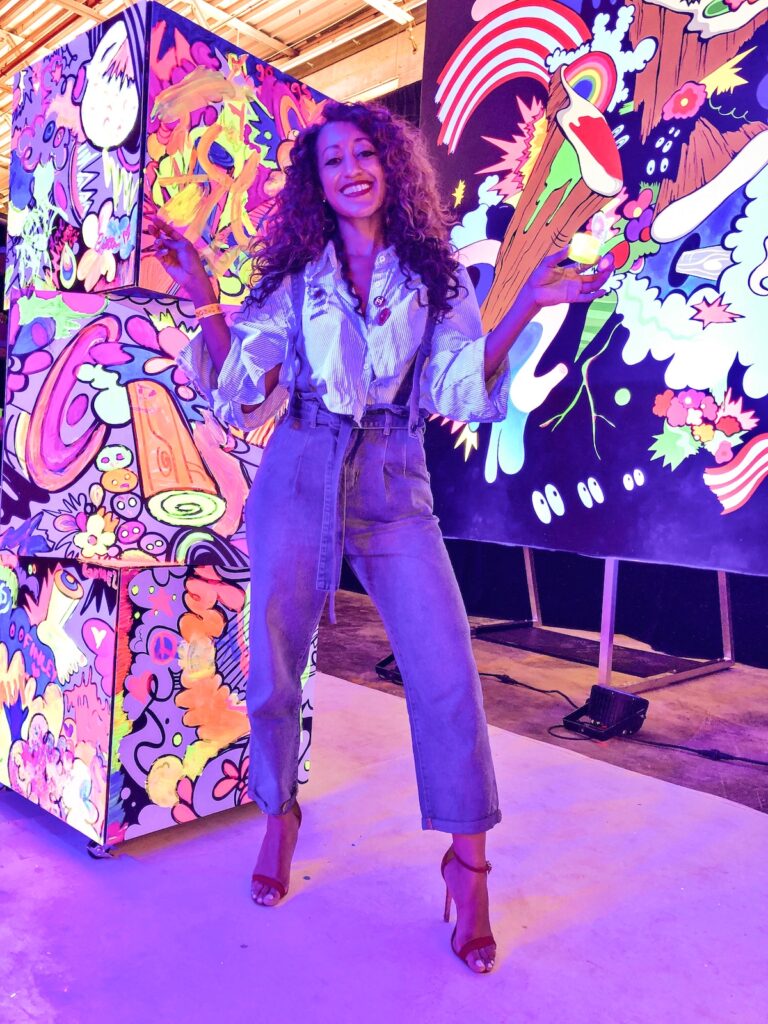 7. Artists in Residence: This is a 29Rooms staple that features a local artist from each city. In the Atlanta pop-up, Atlanta-based artist Sarah Emerson brought the mural design aesthetic she's known for to the space. The cool thing about this room is that you can actually grab a paintbrush, pick a paint color, and leave your mark on her design. As a bonus, there's an adjacent room where you can get even more immersed in the artistic experience, by creating your own work of art with paint, clay, and more.
Have a blast at 29Rooms ATL Destination Fabbers! Don't forget to come back and tell us what you thought about it in the comments.