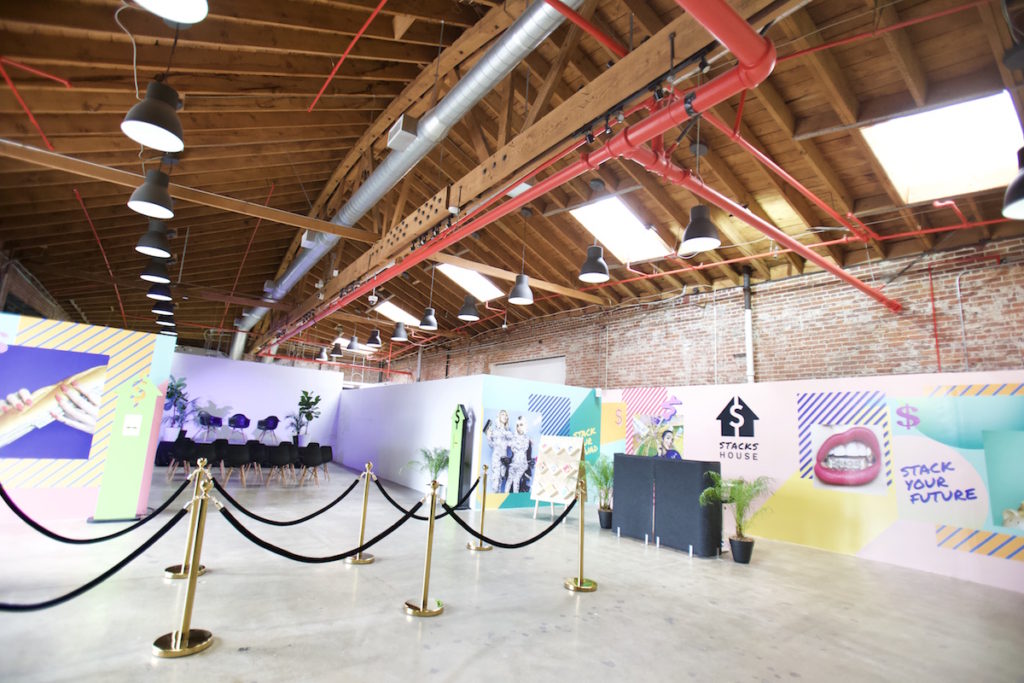 It seems like every time we turn around, there's a new Instagrammable pop-up in Los Angeles, but this one has an educational twist that every girl boss needs to see.
Stacks House has officially opened its doors in the Arts District in downtown Los Angeles in the midst of Financial Literacy Month, and unlike the majority of other pop-ups of it's kind, it's about more than just taking cool photos in a themed space (although those opportunities are there).
It's the first money-themed interactive pop-up to hit the City of Angels, and it celebrates women's financial empowerment and independence. Founded by personal finance expert and So Money podcast host Farnoosh Torabi, along with Kindra Meyer and Patience Ramsey, Stacks House features eight installations inside of its 11,000 square foot space and is infused with powerful messages about saving, building wealth, investing, and more.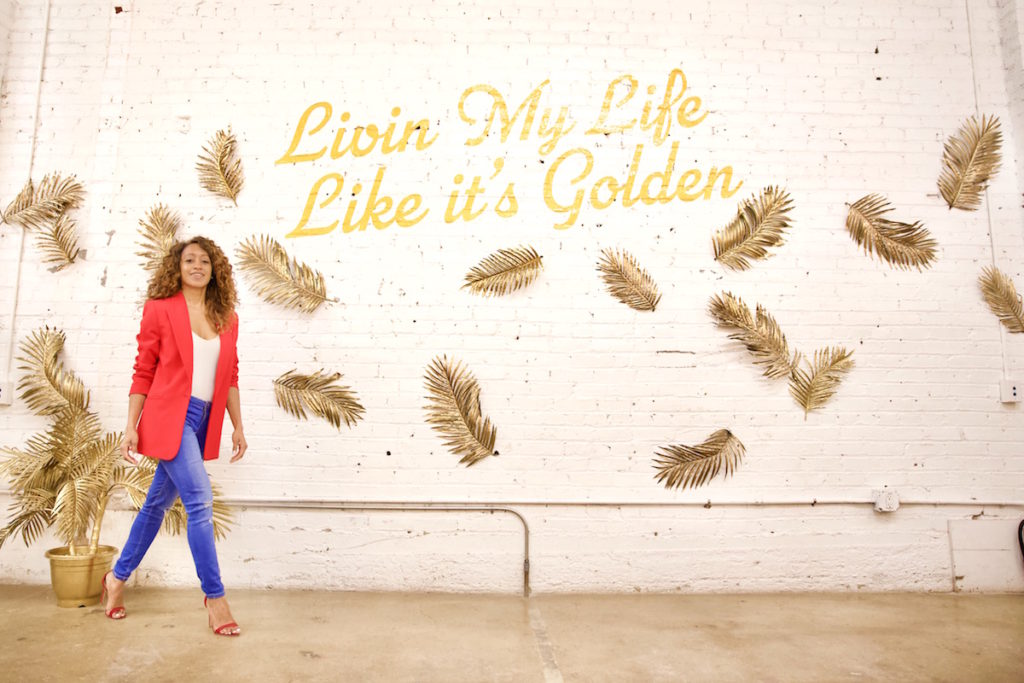 Photo By: Alysse Stewart
Financial industry leaders Zelle, Charles Schwab, and more have installations inside of the space, female owned O'Neill Vintners & Distillers have a Day Owl Rose' Wine bar on deck, and there's even a shop filled with female-founded curated brands.
As we strolled towards the Stack House entrance, a black wall splattered with "Come Play With Money" beckoned us inside. We took a deep breath, walked in, and got ready to make some serious money moves.
Take a peek at everything you need to know about the rooms at Stacks House!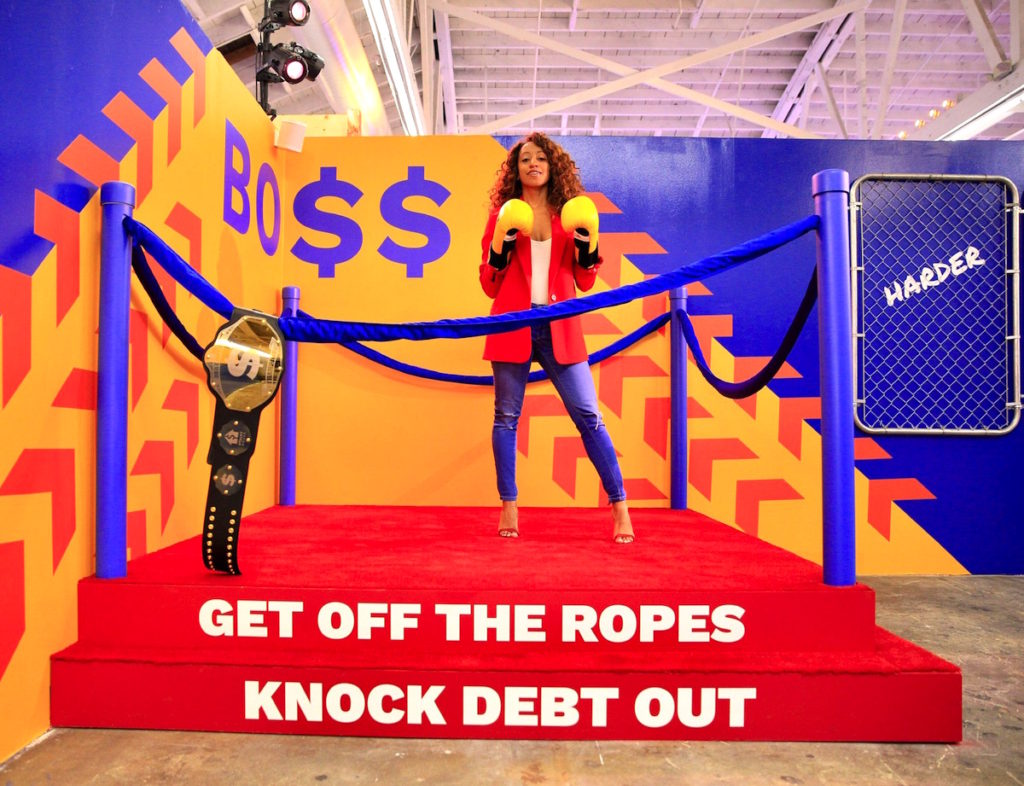 Photo By: Alysse Stewart
1. The Debt Boxing Room: "Get off the Ropes. Knock Debt Out," and "Boss Your Debt" are just two of the inspirational messages in this room. This space is all about knocking out your debt aggression, and it's coupled with hard facts about debt along the walls. You can grab boxing gloves and hit the boxing bags near the ring (each one represents a major source of debt), and also get in the ring and hold up the championship belt to signify the debt you have knocked out or will conquer.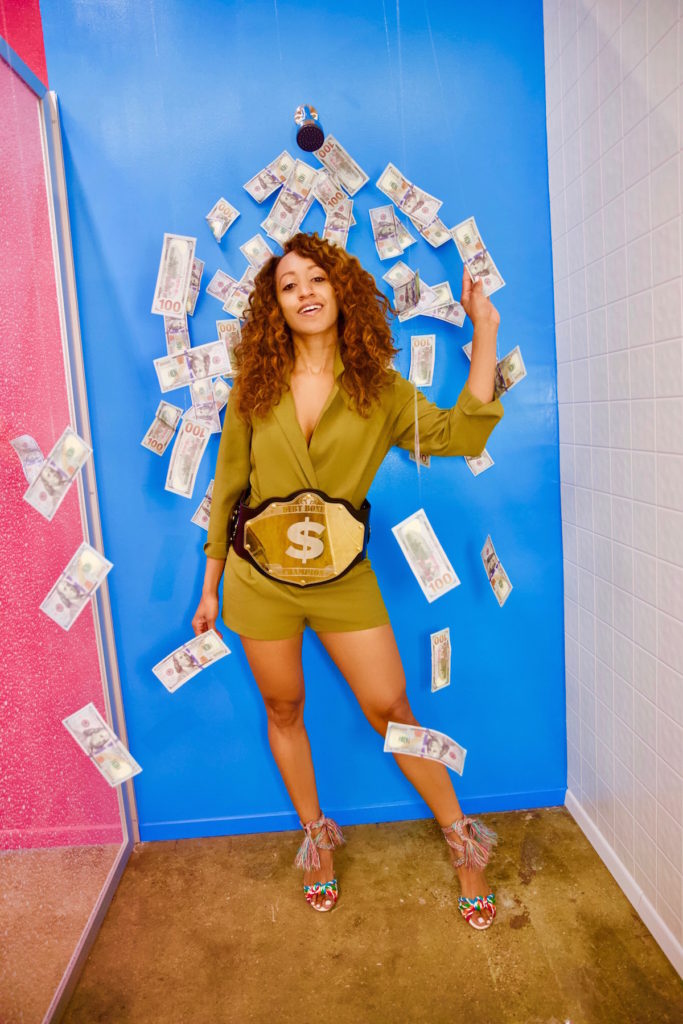 Photo By: Alysse Stewart
2. Money Showers: If you've ever envisioned yourself showered in money, this is the room for you. There are colorful showers lined with pink, blue, and yellow backdrops that have faux $100 bills floating around them. It's all about seeing yourself surrounded by cash, and this is one photo – and mantra – we'll be putting on our vision board.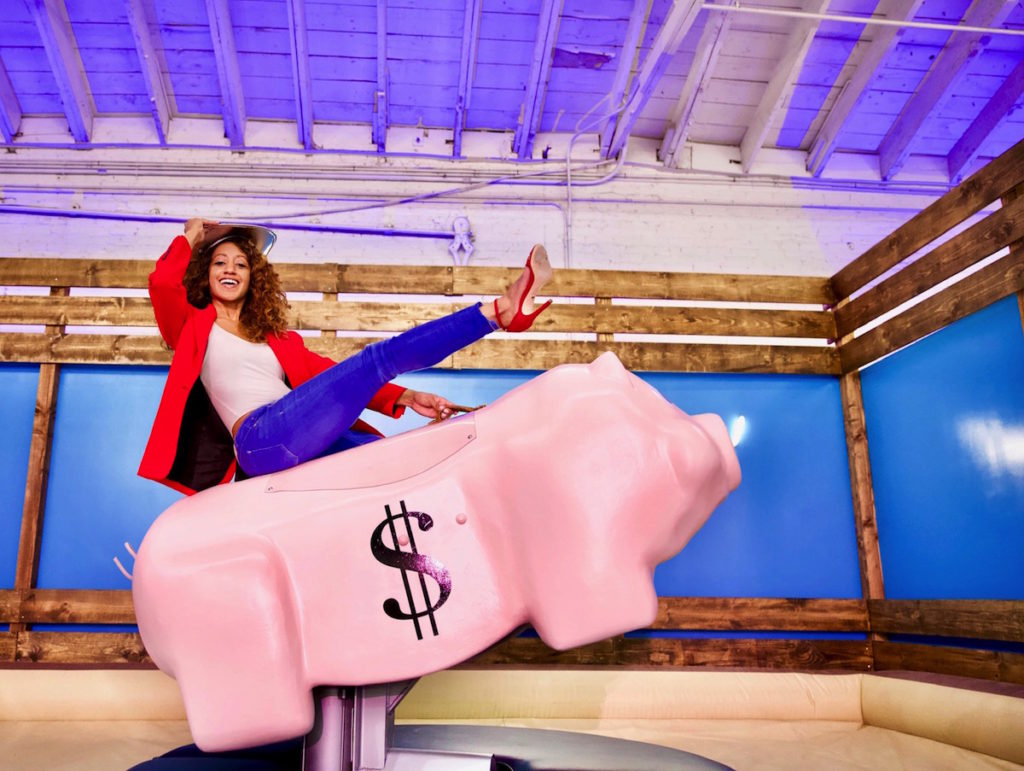 Photo By: Alysse Stewart
3. Retirement Rodeo: Grab a silver cowboy hat and hop up on a pink mechanical piggy bank as a metaphor for riding the ups and downs of the stock market. This installation is all about the importance of investing and saving, and there are Charles Schwab reps on hand to answer questions about both. Aside from the piggy ride, we loved the Retirement IQ Quiz in the space and also the "Own Your Tomorrow" clear piggy bank wall that offers over a dozen creative ideas for saving like carpool, fewer green juices, and brown bag lunches.
Photo By: Alysse Stewart
4. Stacks Salon: Inside of this black and white salon you can sit and plan your side hustle under hair dryers, and listen to girl bosses share advice on how to earn more money while you're at it. There's also illuminated mirrors in the room as well that you can hop in front of if you want to take a moment to reflect on the ways you can improve your own side hustle game.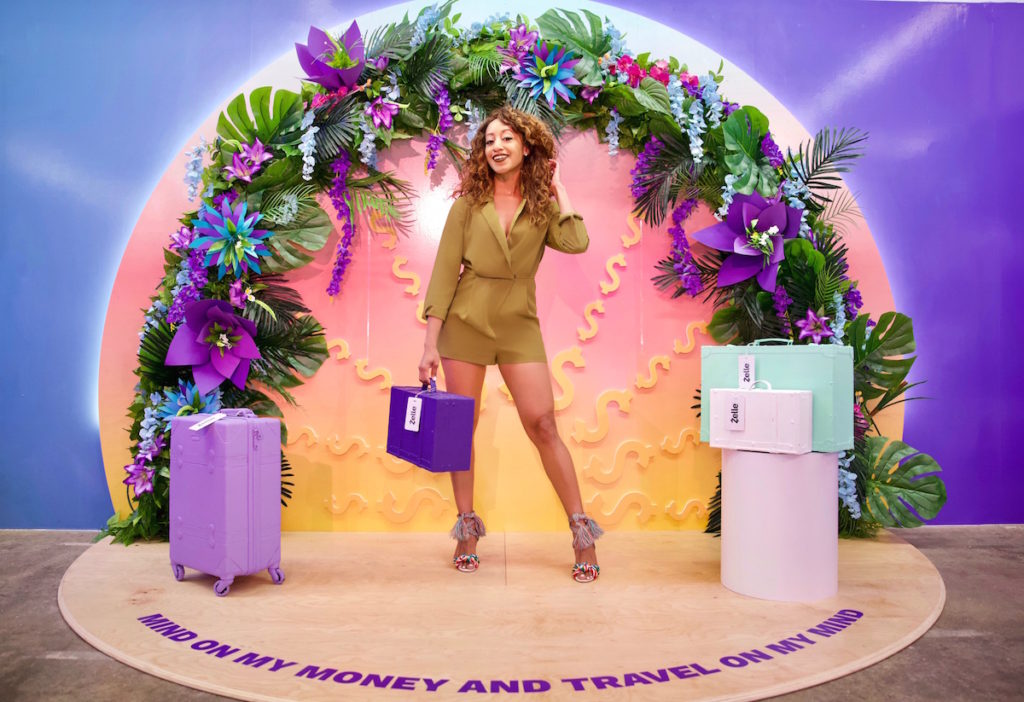 Photo By: Alysse Stewart
5. Money Moves: There are three separate installations in this Zelle room, and each one is about ways to send and receive money with friends. There's a travel installation that says "Mind on My Money and Travel On My Mind," a home installation filled with neon money signs, and a giant slice of hot pink cake topped with dollar signs, where you can make money wishes.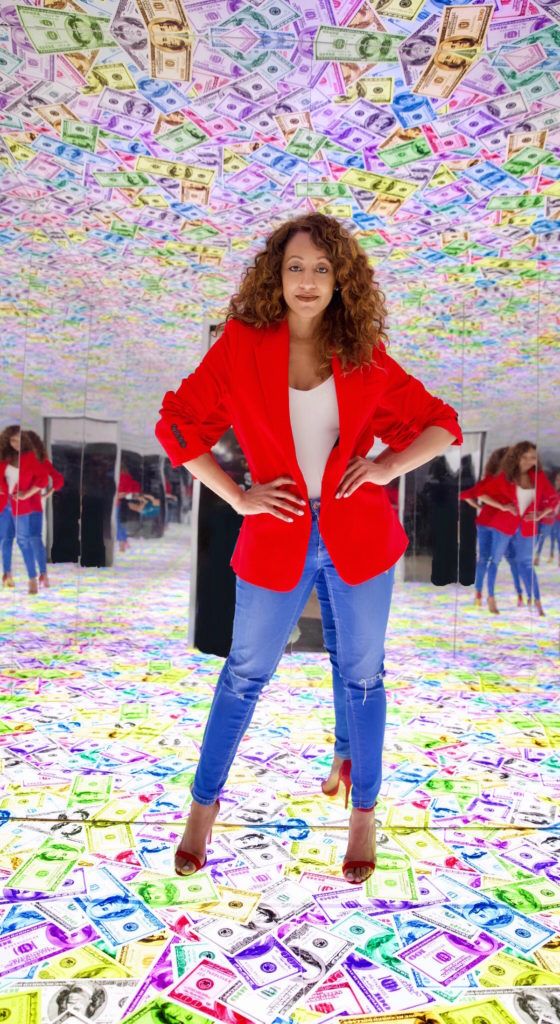 Photo By: Alysse Stewart
6. Infinity Room: This was one of our favorite rooms on the grounds. It's an infinity mirror room with neon dollars printed on the floor and the ceiling. It signifies seeing yourself surrounded by wealth.
7. Stacks Shop: Steps away from the Infinity Room is this pop-up shop, where guests can buy goodies from female-owned companies, courtesy of Bulletin, a curated network of female-founded brands on a mission to democratize retail by connecting retailers and partners with the most coveted, up-and-coming brands.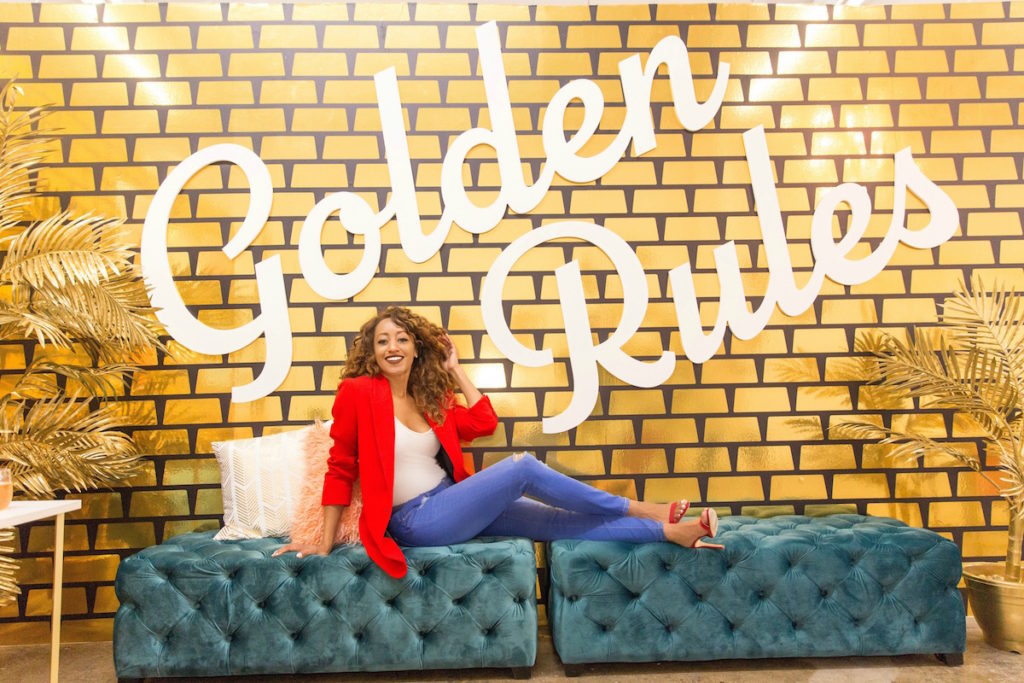 Photo By: Alysse Stewart
8. The Gold Bar and Gold Room: This also was one of our fave rooms in StacksHouse. There's a gold life-size nest egg that you can hop inside, and mantras on the wall like "Livin My Life Like It's Golden". There's a lounge in there too where you can kick back, enjoy a glass of Day Owl Rose', and reflect on how you're going to use the financial knowledge you've gained at the pop-up to build your empire.
We're certainly ready.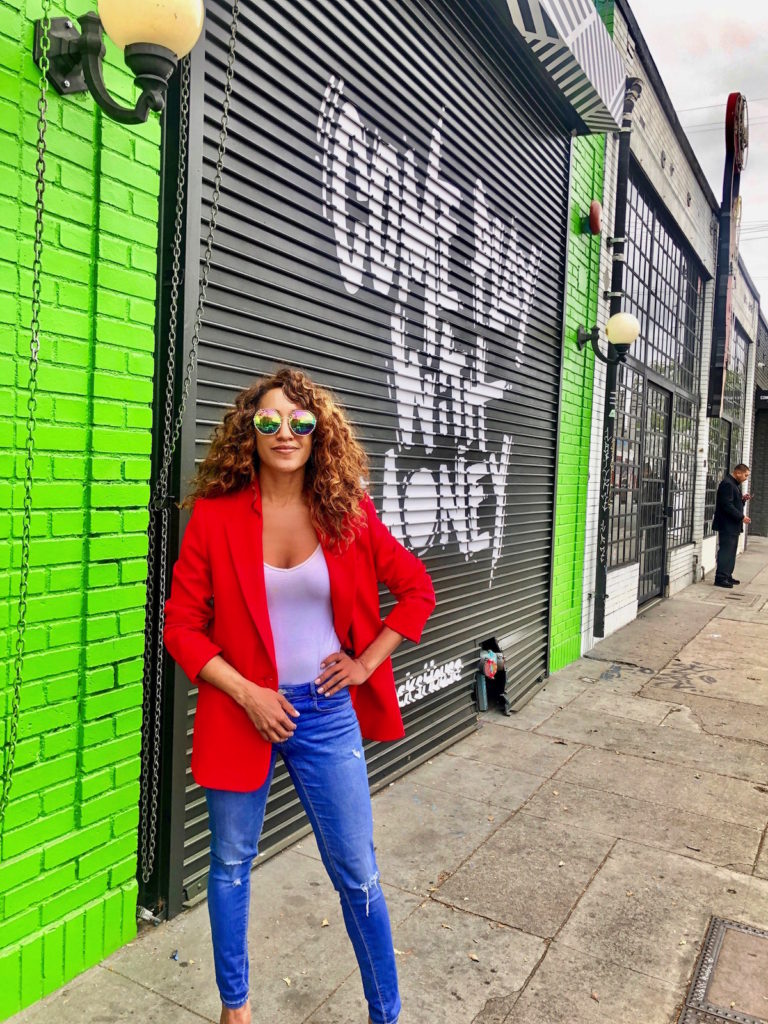 Stacks House is open Wednesdays through Sundays until May 19 from 12 to 10 p.m. Admission is $38. Grab your tickets here.
Stacks House : 2018 East 7th St. Los Angeles, Calfornia 90021