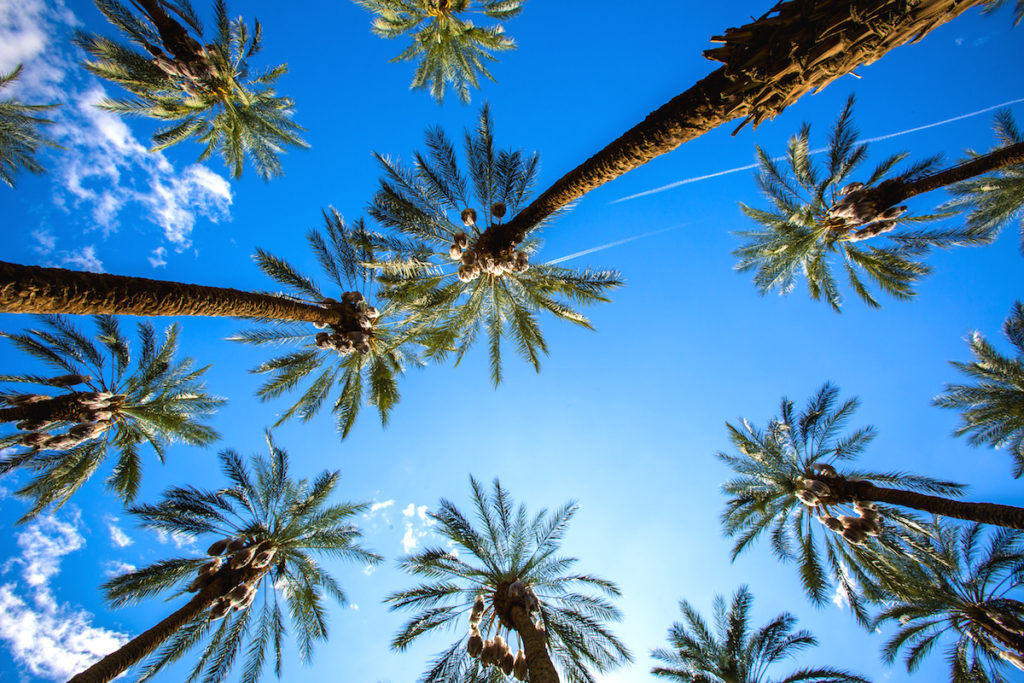 Here's one secret Coachella perk that not every festival goer knows about: the gifting lounges.
At gifting suites in the desert, lucky celebs, influencers, and select members of the media are invited into an oasis filled with luxe freebies, and everything from cutting edge beauty products, glam accessories, clothes, shoes, glam products we would die to have in our homes, the latest CBD products, and more are up for the taking.
One of our favorite – and most well known – gifting lounges in LA and beyond is the GBK Productions gifting lounge, and our faces lit up when we were invited to grab some free swag at their invite-only Coachella gifting suite at the gorge Miramonte Indian Wells Resort & Spa in Indian Wells, Calif. According to NBC 29, the swag suite gave away $20,000 worth of goodies to those who were selected to attend.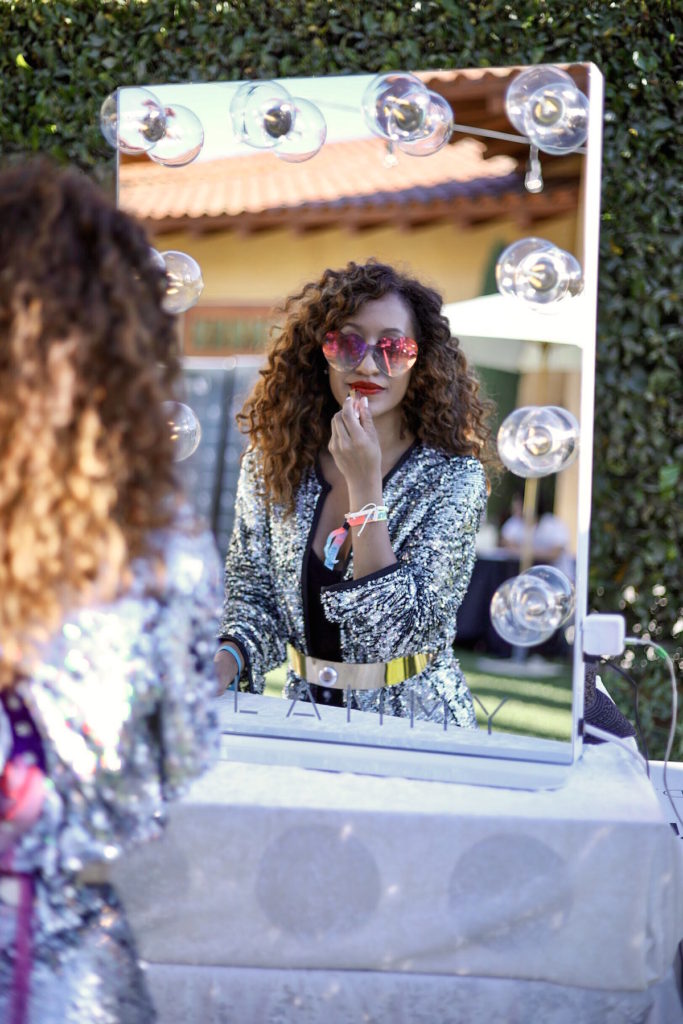 Photo by: Shelly Fleming
As soon as we walked in, we were greeted with Dulce Vida Organic Tequila cocktails, and then we were escorted around the grounds to chat with the various vendors on hand. We made a beeline to the VICI clothing pop-up, one of our fave women's fashion online retailers, who was handing out gift certificates to attendees.
Next up, we stopped by the Glammy Vanity mirror station, which essentially was stacked with the vanity mirrors of our dreams. The Ginger Vanity Mirror was hands down our top pick there for glam essentials. It's lined with light bulbs and comes complete with an 18" x 25" crystal-clear Optic mirror.
Guests at the event also took home gifts from Old Gringo who gave out boxes filled with a leather care kit, key chains, luggage tags, and shot glasses, and gift certificates towards the purchase of their stylish handcrafted boots.
Meanwhile, reps from Cannatera skincare, which uses anti-aging and free-radical protecting cannabinoid-rich extracts dropped beauty products in our bag, and Aztec Secret gave out jars of their natural Aztec Secret clay mask along with apple cider vinegar, bamboo bowl, measuring scoop, mixing spatula and an application brush all in a reusable tote. Crown Goose also had a surprise in store for Coachella goers who would definitely need a good night's rest after all of the festivities – bedding from their ultra-comfy Luxury Bedding line.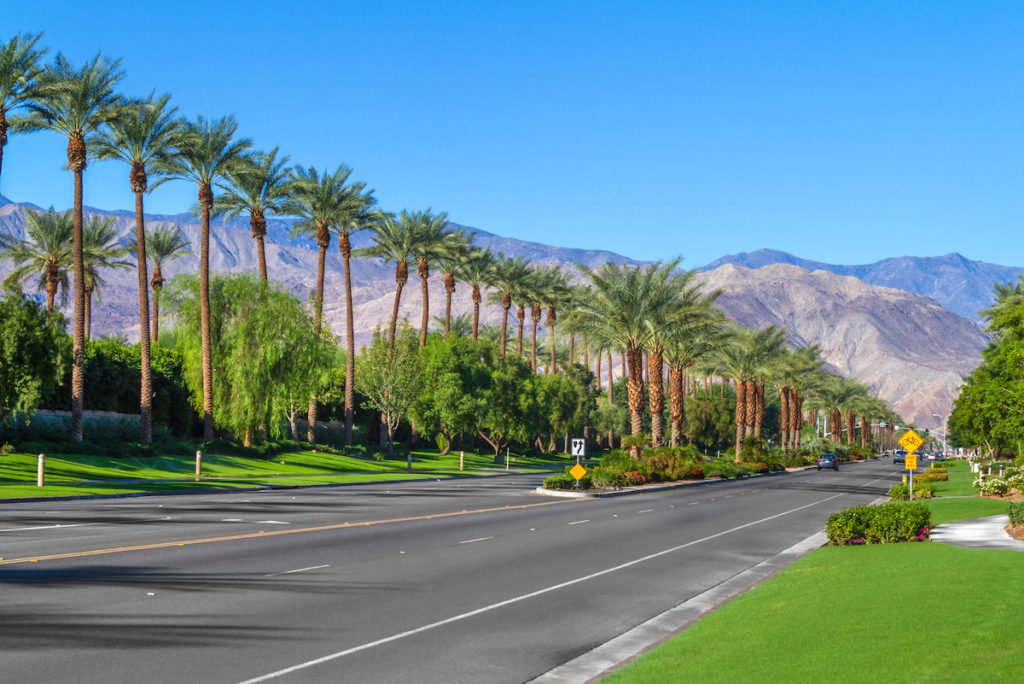 Indian Wells, Calif.
As for our other favorites on hand, Fit Farm handed out one of the biggest treats – a complimentary week stay at their fitness retreat in Nashville, TN – which is perfect for getting bikini body ready for summer.
Needless to say, we left the suite beaming. Talk about an unforgettable Coachella treat!