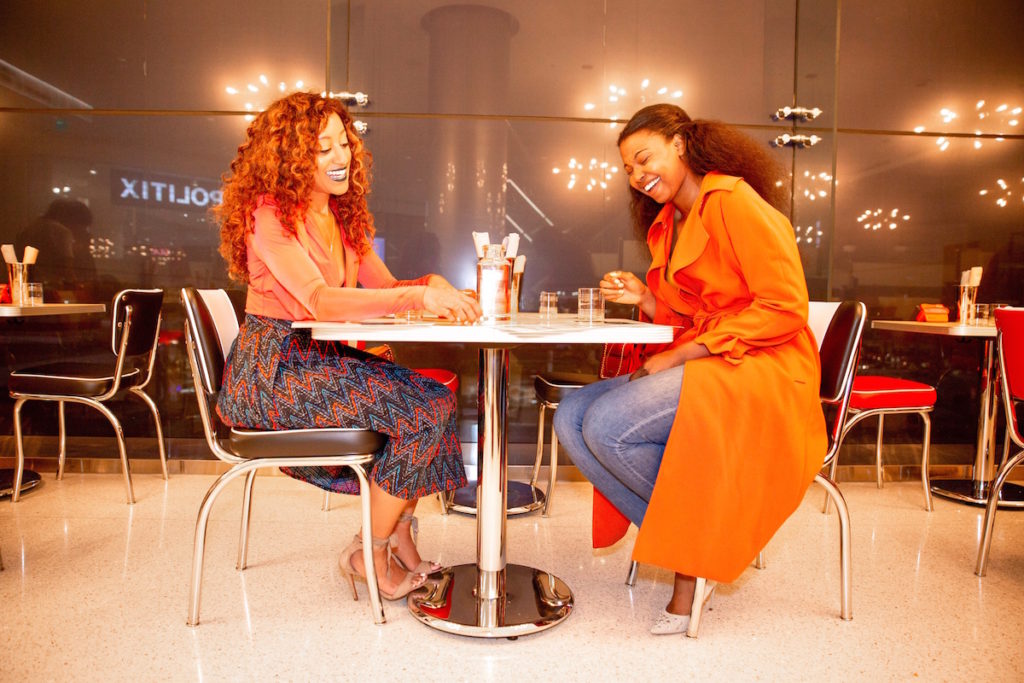 Easy's…you had us at crunk juice.
The Beverly Center has opened up its latest dining hotspot – new elevated diner Easy's – and it's giving us a ton of throwback vibes with its orange vintage viewfinders, plates of fried chicken topped funnel cakes, and crunk juice cocktails on tap.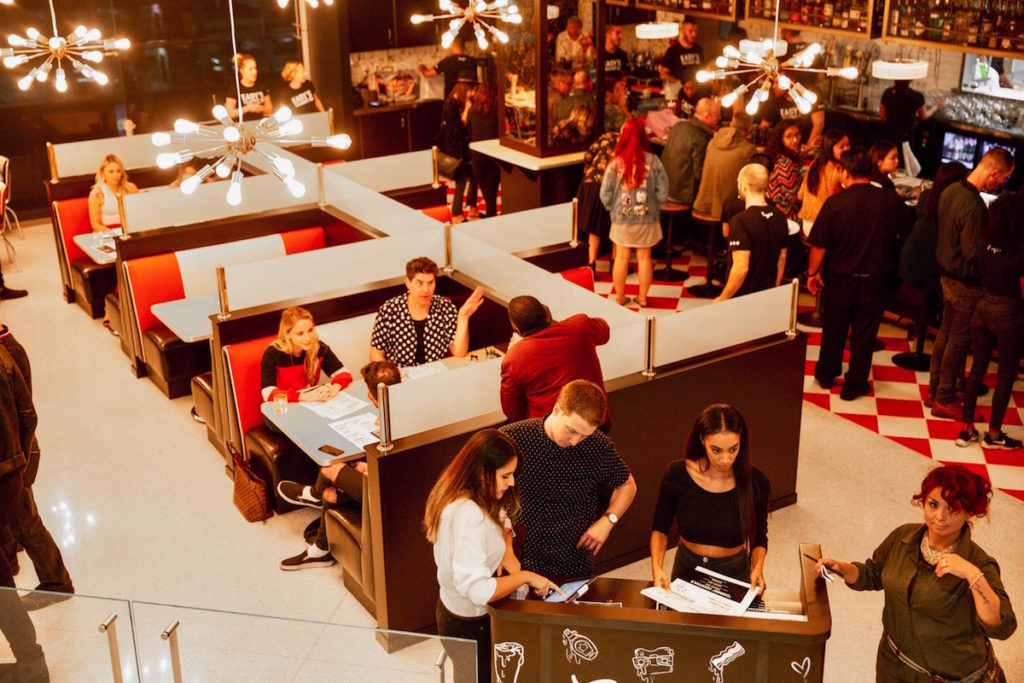 The restaurant comes from the mind of Jeremy Fall (Creator of Nighthawk in Venice, Calif. and the first restauranter signed to Roc Nation), who is putting a twist on the old school American diner with a blend of vintage American style and modern takes on classic comfort food and cocktails.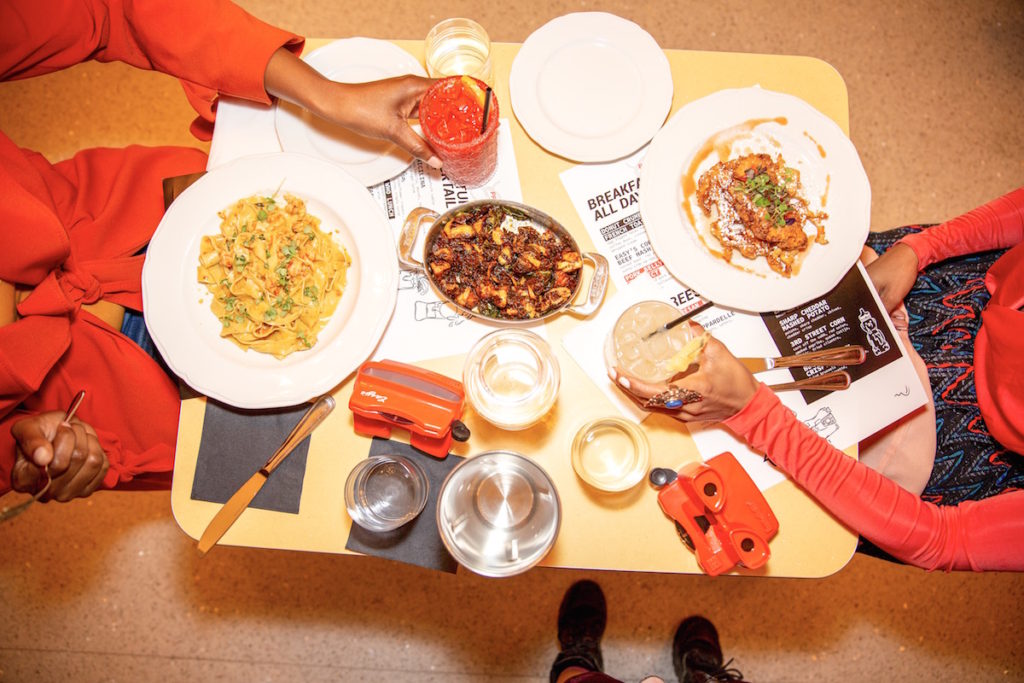 It's located in a nook on the mall's sixth floor and offers mid city views that diners enjoy as they sip Gin and Juice and Pass the Courvoisier cocktails on retro leather barstools at the full bar.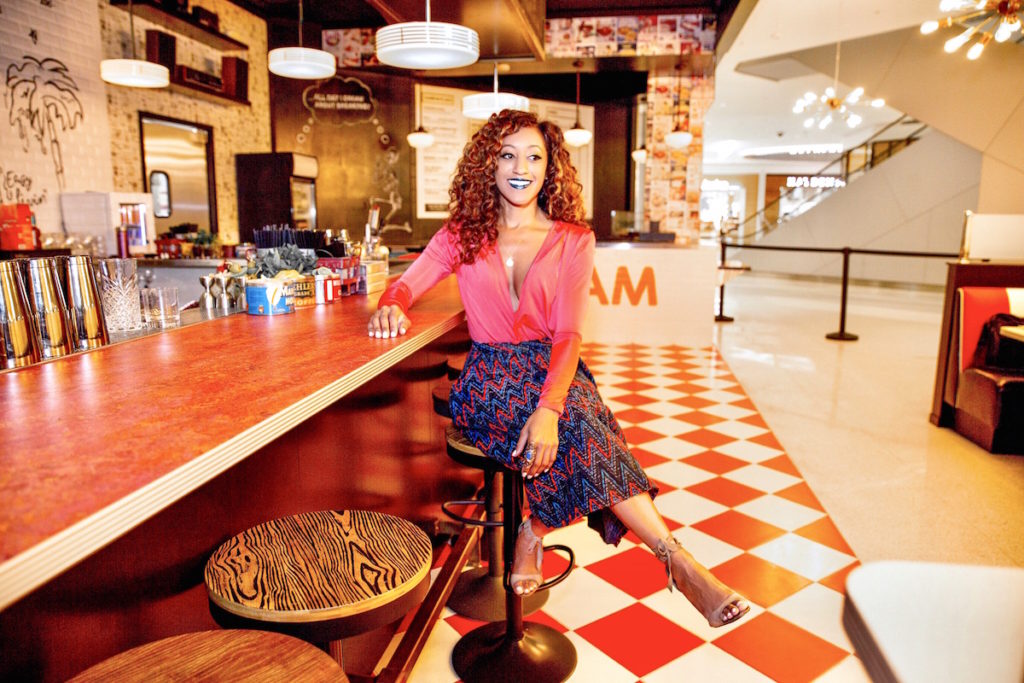 In the dining area, white formica tables are topped with the viewfinders, which have a slideshow of photos of the food on the menu, like the English Ruben, On the Lamb Burger, and Crawfish Pappardelle.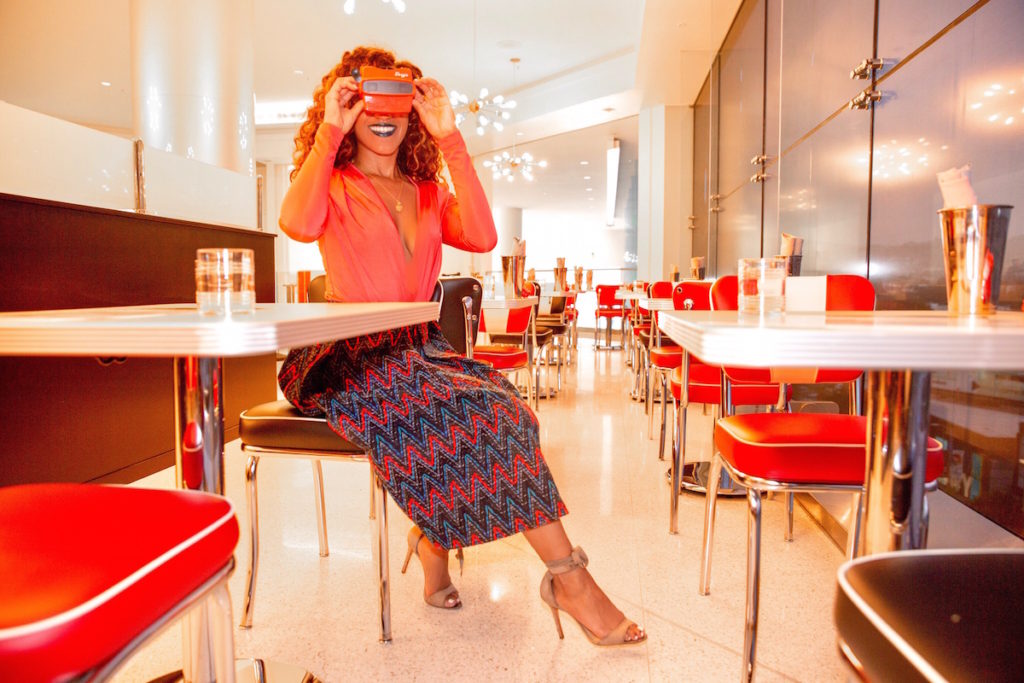 The restaurant touts itself as the "twisted lovechild of Tupac and The Fonz," and it's easy (pun intended) to see why. It's a mix of modern and retro throwbacks, and has a hip, yet classic energy. As guests dine under the glow of glass chandelier lighting, they order up fries in potato chip bags, spiked milkshakes, and giant cookies served with milk for dessert.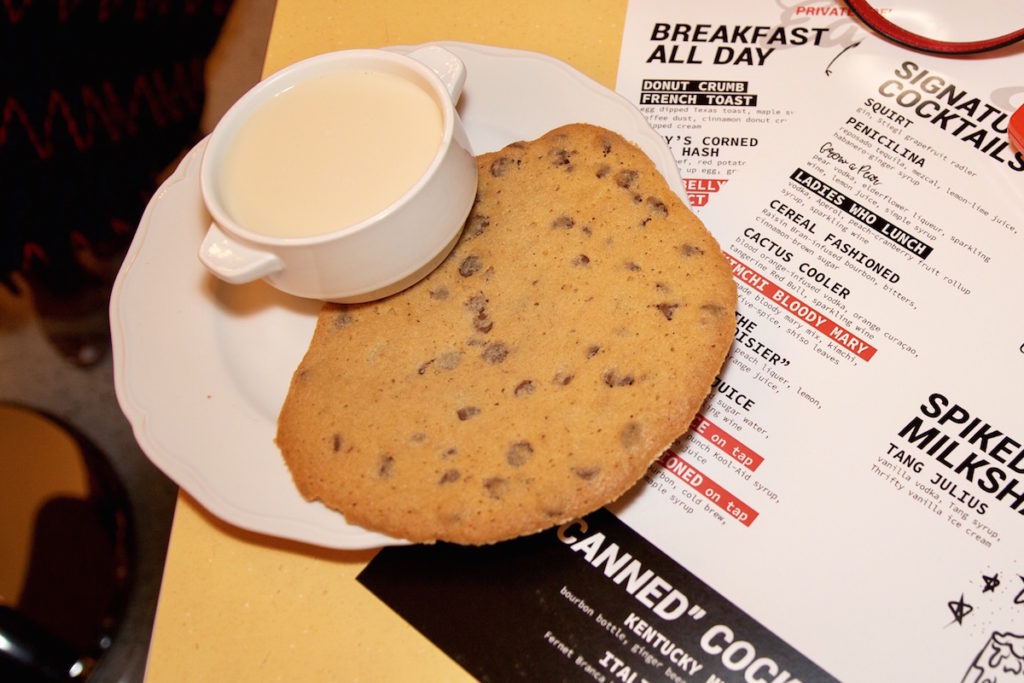 There are also vegan options on the menu, like the barbeque jackfruit MCJIB sandwich and Calipasta whipped up with rice noodles, squash, zucchini, and more. As for our faves, don't miss the flavor-packed Fried Chicken & Funnel Cake plate, English Reuben Melt, Buffalo Honey Crispy Brussels, and the Milk & Giant Cookie for dessert (see the full menu, here).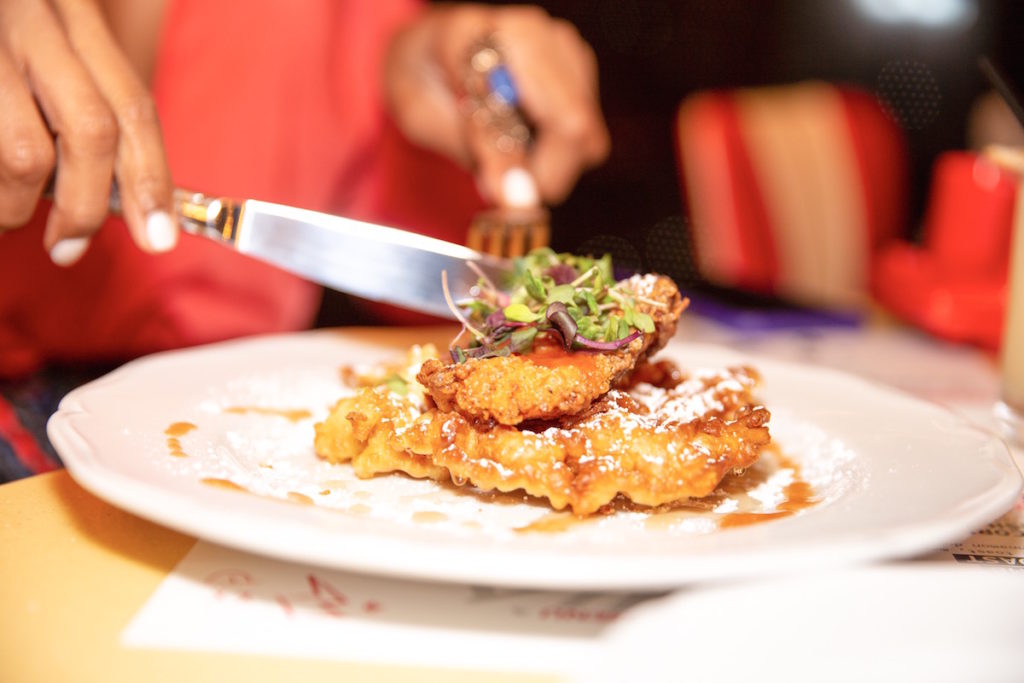 Easy's is the first restaurant to open its doors inside of the Beverly Center, following the mall's $500 million reimagination. Farm-to-table Farmhouse, Southern comfort food hub Yardbird, and Italian restaurant Cal Mare – which have all quickly become some of our fave places to eat in the city – all opened earlier this year on the main floor of the Beverly Center.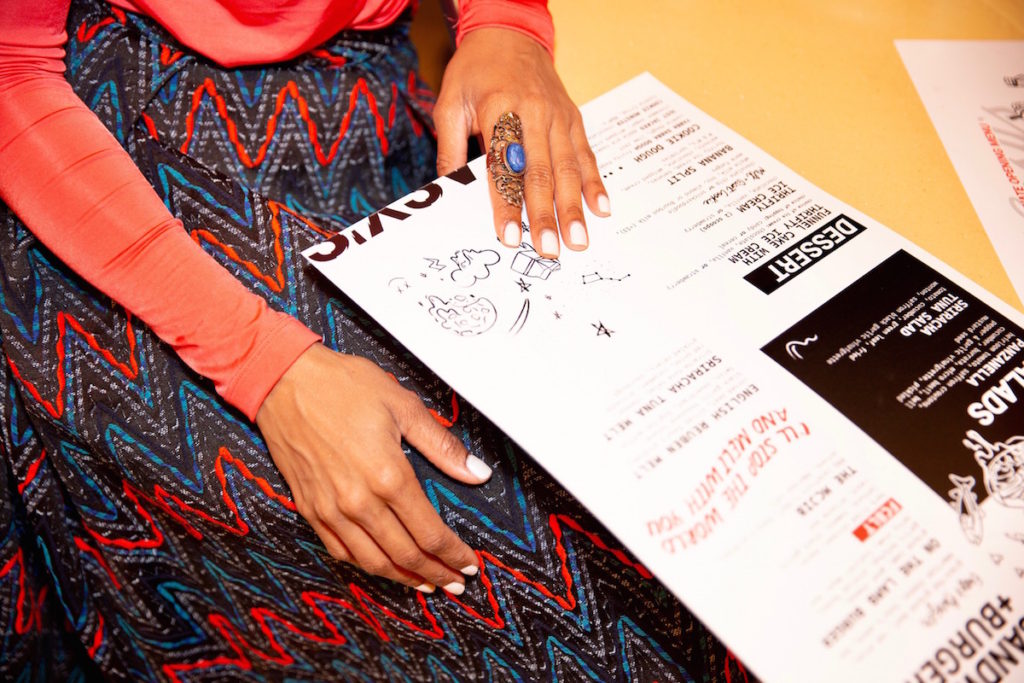 The LA staple mall will celebrate its full unveiling during a Grand Reveal weekend full of fashion, food & fitness events, panels, music and more Nov. 2-4. Get all the details, here.
Easy's Diner. 8500 Beverly Blvd., Los Angeles, CA. (424) 313-3458 ; Hours: Monday- Saturday 10 a.m. to 10 p.m.; Sunday 10 a.m. – 7 p.m. There is also a happy hour from 3 p.m. to 7 p.m.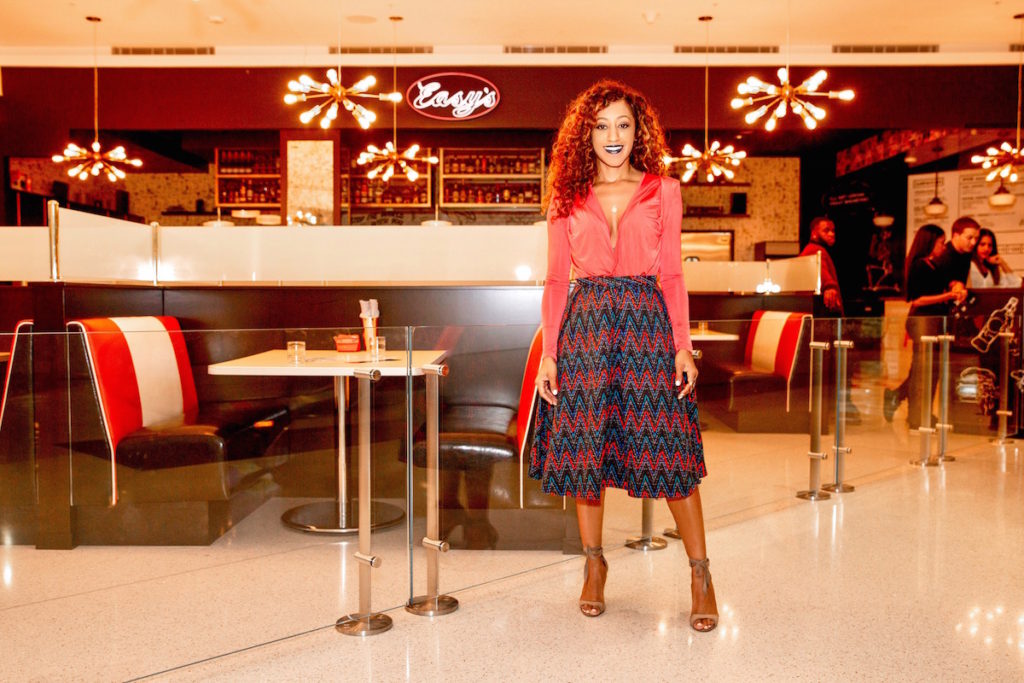 Photos by: Alysse Stewart