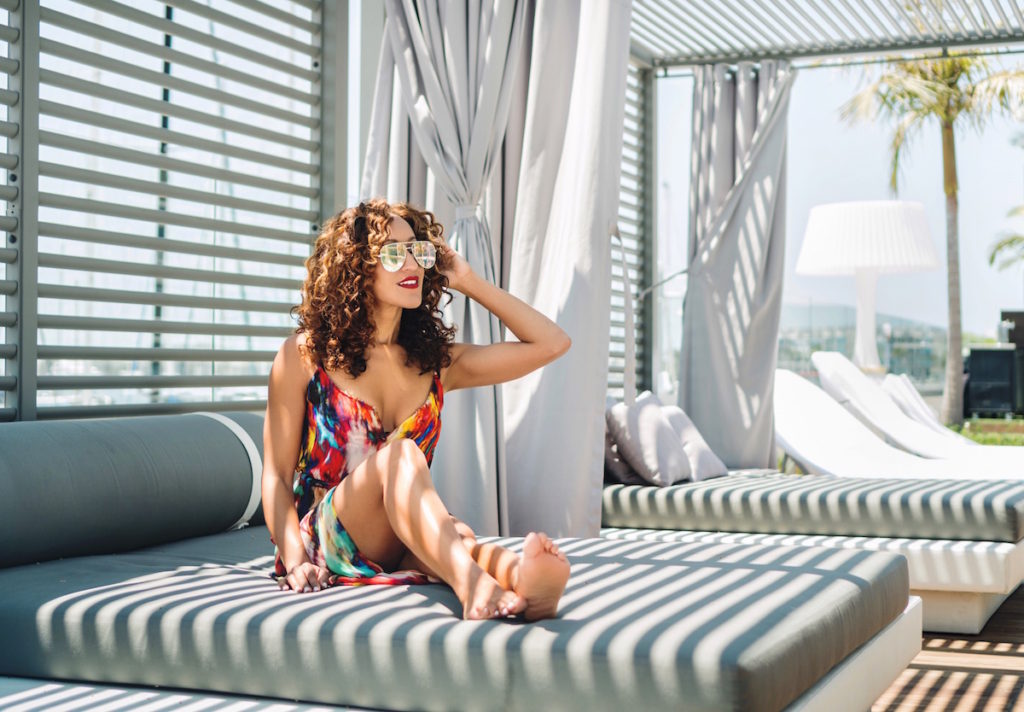 Photo Credit: Shaun Su
Staycation – noun  stay·ca·tion  \ ˈstā-ˈkā-shən \: A vacation an individual takes near their home, often for holistic purposes.
Before this year, I never understood why people went on staycations. I thought, who would want to pack their bags to go an hour or less away when they could put that money towards a bigger vacation out of the country?
Once I did it though, my whole perspective changed.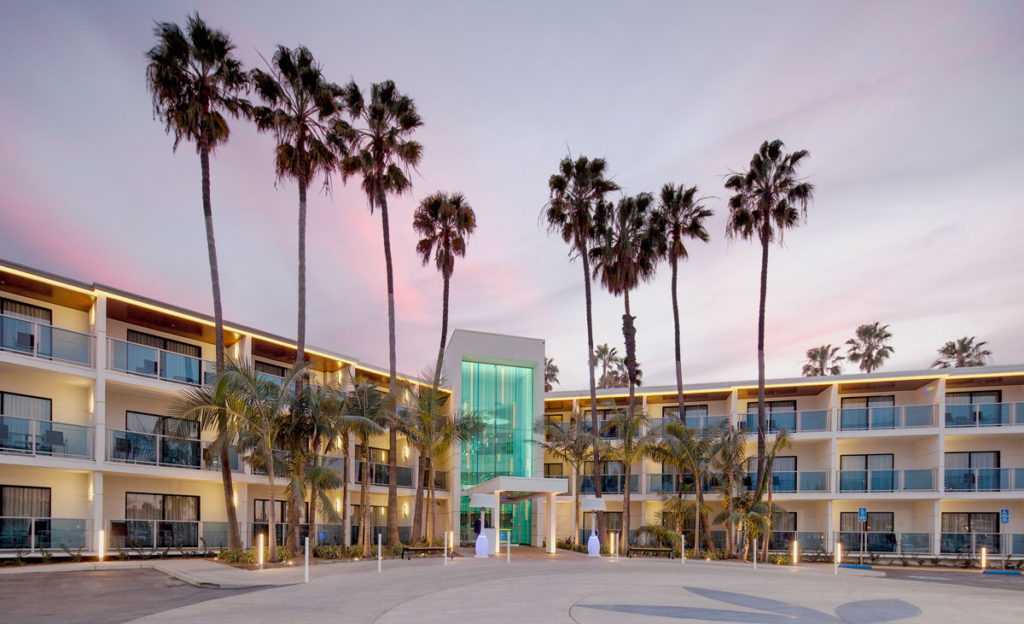 Photo Credit: Marina Del Rey Hotel
I walked through the sliding glass doors of Marina Del Rey Hotel in Marina Del Rey, Calif. after a particularly stressful couple of days that left me feeling like I needed a serious breather (I think we all have weeks like that).
I entered an oasis that instantly de-stressed me. Tucked away by a marina, the serene hotel was exactly what I was looking for, and I only had to drive 30 minutes to West Los Angeles to get it.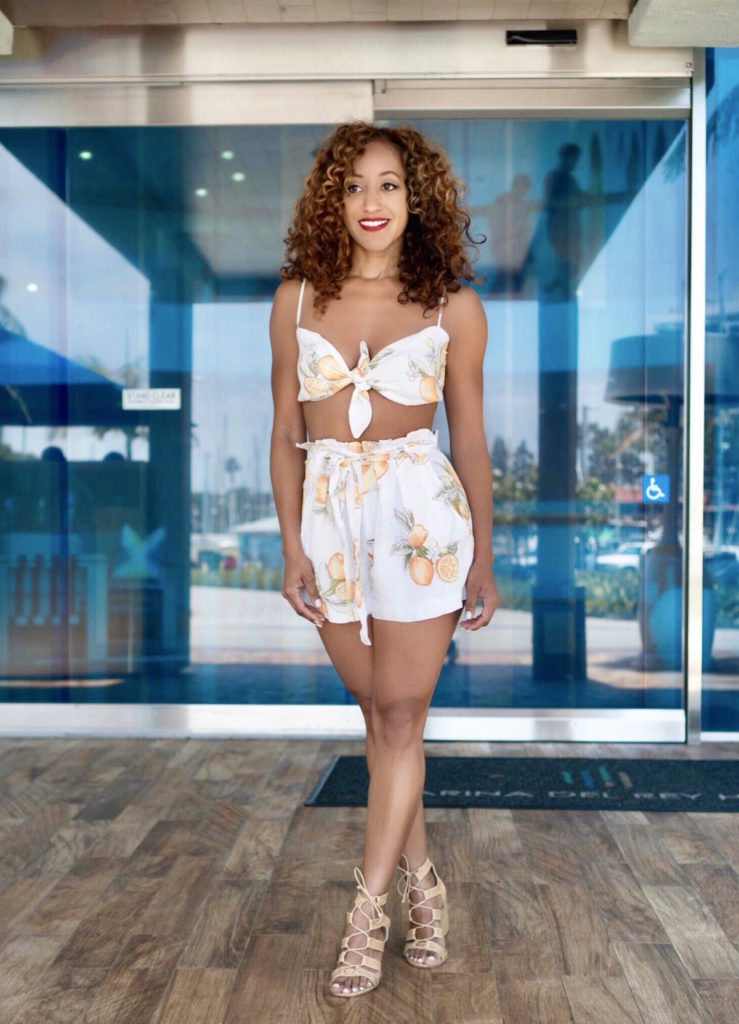 Photo Credit: Shaun Su
After checking in, I headed upstairs to my room, where I was greeted with a bottle of champagne and fresh fruit. With a glass of bubbly in hand, I passed by my bed topped with plush Egyptian cotton white linens, wrapped up in a plush robe, and headed out to the balcony to take in the views of the marina at sunset.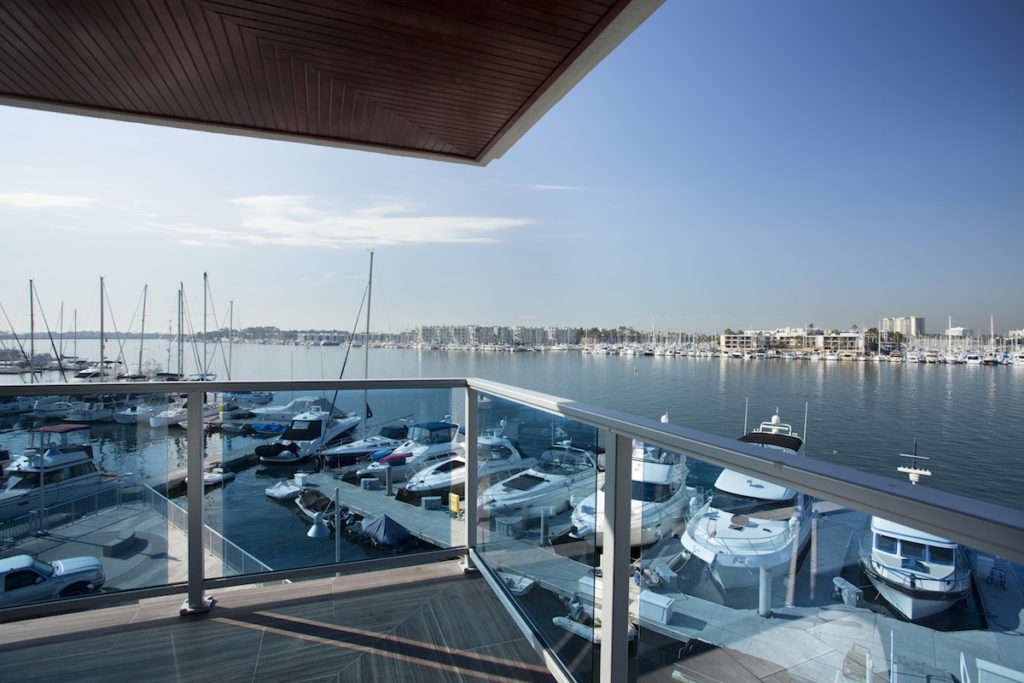 Photo Credit: Marina Del Rey Hotel
It was amazing to me that in a hotel with 155 rooms and 9 suites, the vibe still managed to feel intimate. My room also came complete with complimentary Wi-Fi, Molton Brown bath products, plush robes, and 24-hour room service (which every room on the grounds has).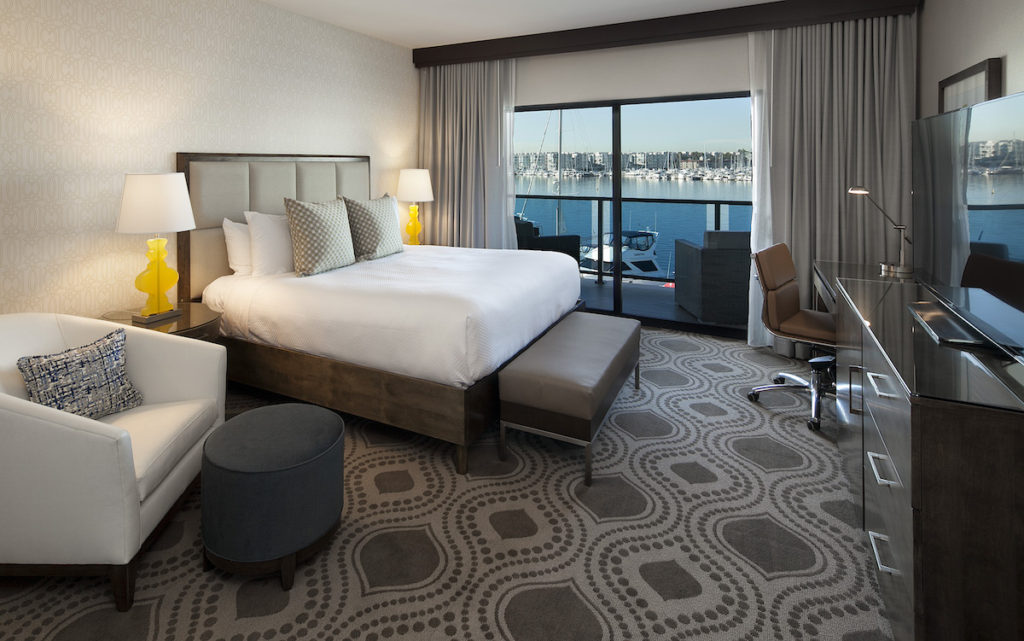 Photo Credit: Marina Del Rey Hotel
The day just got better as I headed down to the waterfront SALT restaurant for dinner, where I munched on delicious California cuisine, like the mind-blowing main lobster pasta, halibut, and spanish octopus appetizer.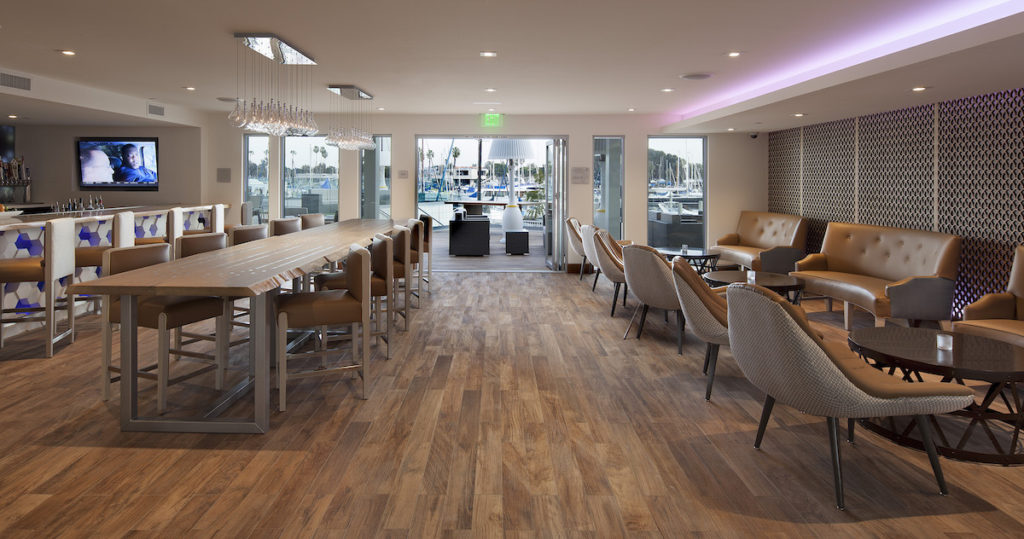 Photo Credit: Marina Del Rey Hotel
Post-dinner, I strolled out onto the restaurant's patio and sipped the signature Salt cocktail (whipped up with sauza tequila, grapefruit liqueur and orange bitters) as I lounged on a sectional by a fire pit.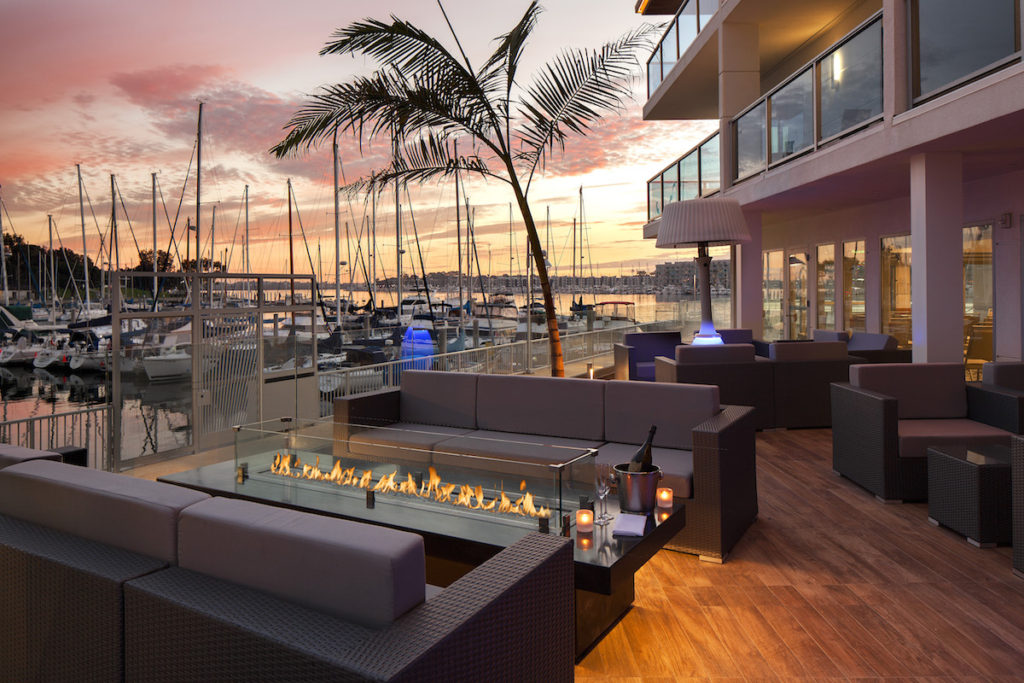 Photo Credit: Marina Del Rey Hotel
Salt is one of the newest restaurants in Marina Del Rey – and one of the tastiest. In addition to the dinner bites that are worth the drive alone, the restaurant also features bottomless mimosas and Bloody Marys on Saturdays and Sundays that come complete with a table-side Bloody Mary Cart. The cocktails also complement the hits of the breakfast and lunch menu, like the Steak and Eggs with a prime flat iron steak, the Beausoleil Oysters, and dungeness crab louie.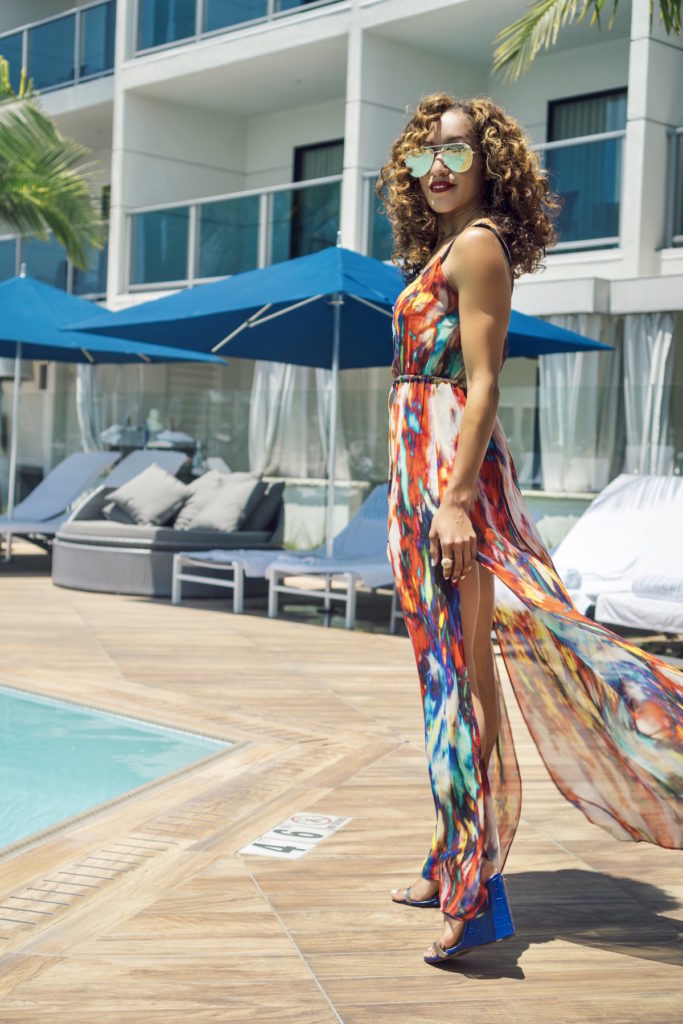 Photo Credit: Shaun Su
Post wining and dining  – and having one of the most relaxing sleeps I have had in awhile, I went straight to the pool the next morning, kicked back in a personal cabana, and ordered food right to it. I stayed there for most of the day, and it felt like I was miles away from Los Angeles. It was the perfect getaway, and the next day it was so tough to leave that I requested a late check out.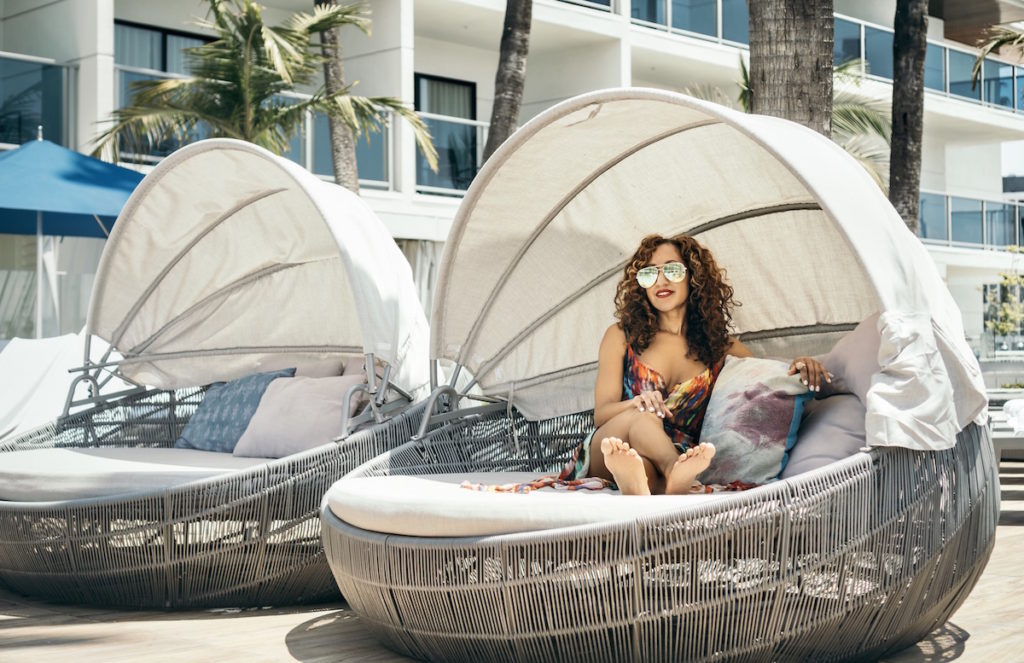 Photo Credit: Shaun Su
So, I say, when in doubt – or when you just need a moment to replenish yourself – staycation. In a time when we've had stark reminders of the importance of taking care of ourselves, it's important to take time to do that. Absolutely check on friends and family, but also check on yourself. Do what makes you happy. Step away for a day or two. Smile. Big.
And if you live in LA, try doing that at Marina Del Rey Hotel, one of our top picks in Los Angeles for places to do it.
Happy first day of summer, Destination Fabbers!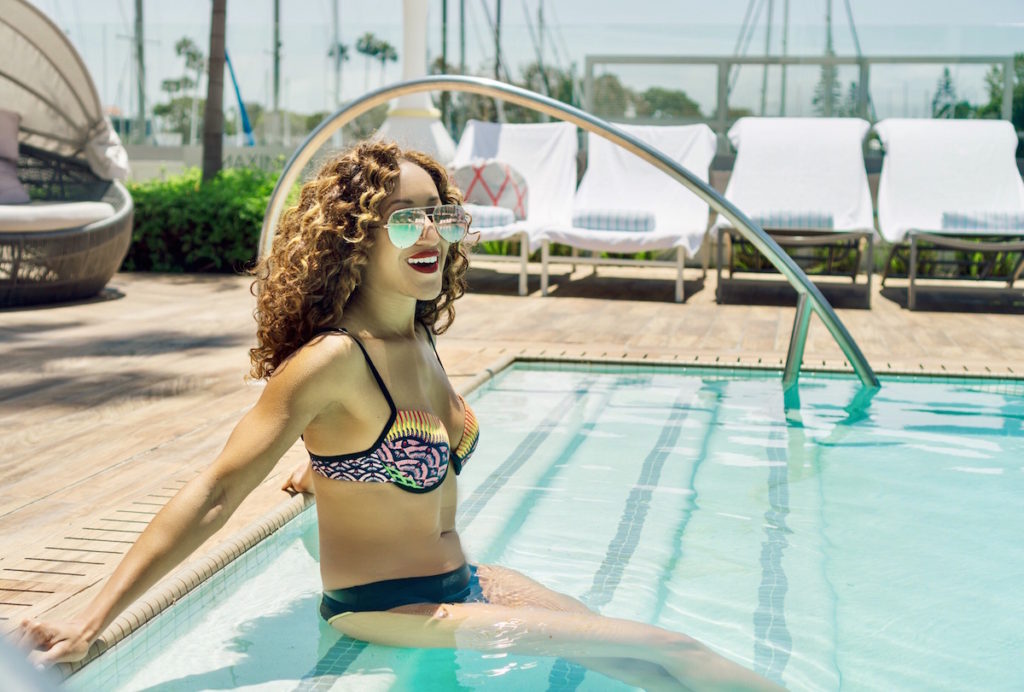 Photo Credit: Shaun Su
Now that's it's summer, Marina Del Rey also has some cool features for those who like to party by the pool. For starters, there's a Sunday Boat House every Sunday until Sept. 2nd that has rotating DJs, themed events and bites and cocktails from the poolside menu (it's also open to the public).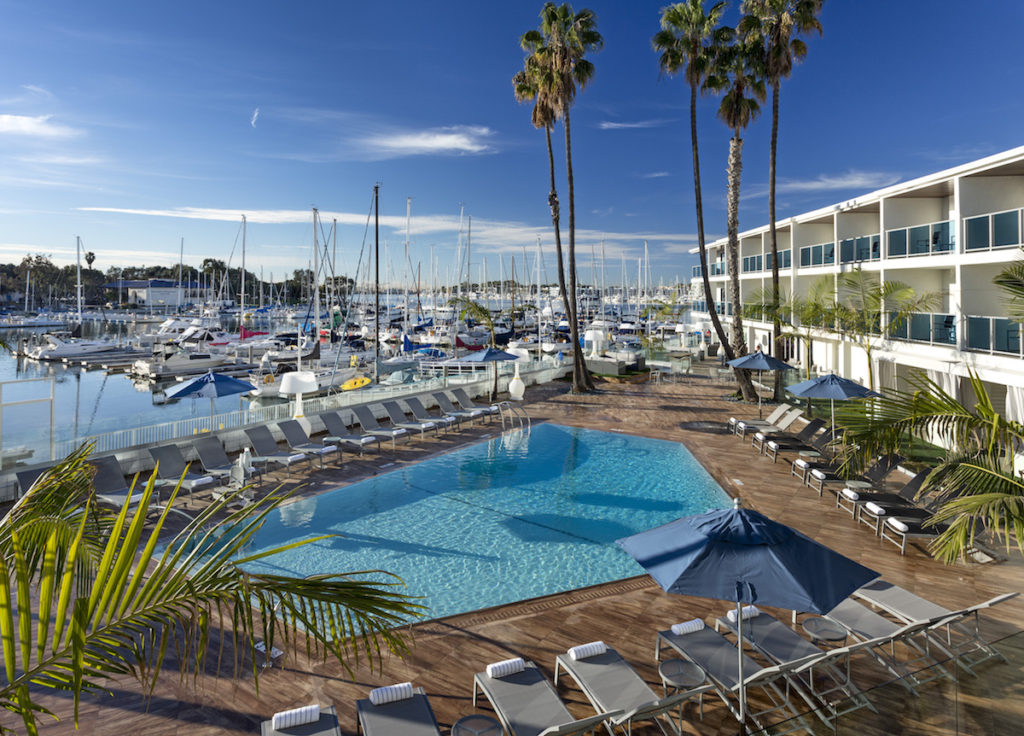 Photo Credit: Marina Del Rey Hotel
Bonus Tip: SALT features a daily happy hour from 4-6 where wine is $6, well cocktails are $8, and beer is $5. Food is also available at a cheaper price like the hand cut french fries for $5, the Chop Chop Salad is $7 and oysters are $2 each for starters.