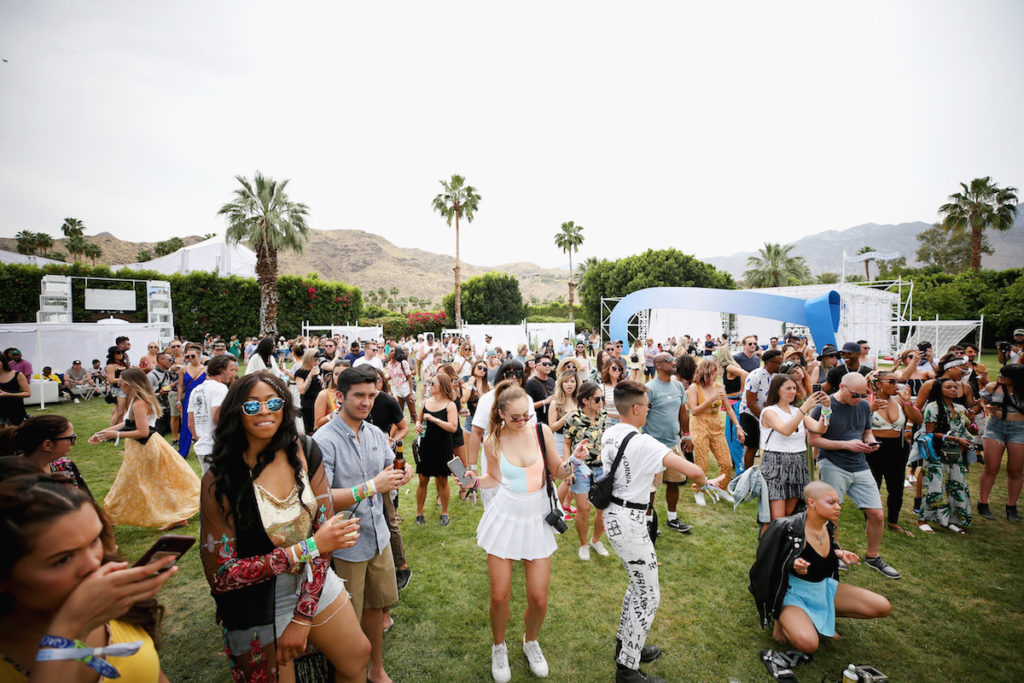 Angelenos live for a good wellness moment, so it was only fitting that when half of L.A. came to the desert for Coachella…American Express brought one to Palm Springs for them.
Held at the Parker Hotel, the American Express Platinum House returned to the fest for the second year in the row, and was the perfect marriage of wellness moments, party vibes, and entertainment.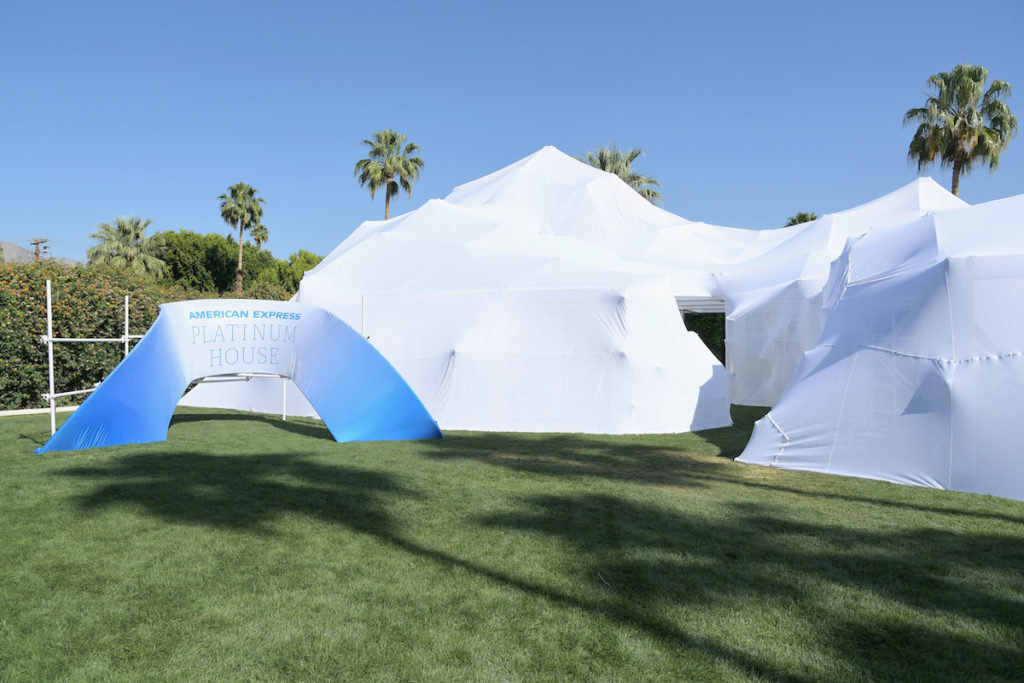 While there were many events that were invite-only during the weekend, Amex not only catered to VIPs at the fete, but opened it up to platinum card members, giving them and three of their guests exclusive access to the 2-day event. Anyone with a Platinum American Express card could walk right in without RSVPing ahead of time (which wasn't a possibility at most Coachella weekend parties).
RELATED: Inside Coachella's Star-Studded Revolve Festival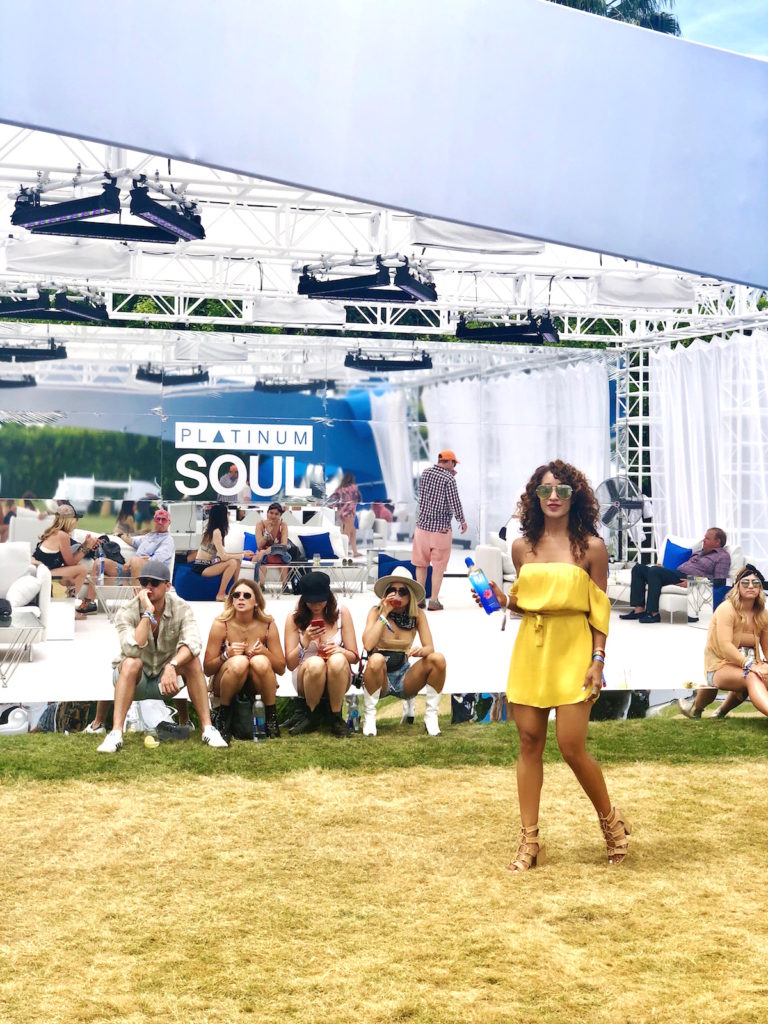 It felt like we were walking into a futuristic space as we strolled into a white tented wellness area complete with an open bar and clutch fresh fruit popsicles that helped us cool down in the desert heat. The dreamy digs were brought to life by Snarkitecture, who transformed the backyard of the Parker with futuristic metallic, white, and blue designs and a mirrored main Republic Records stage.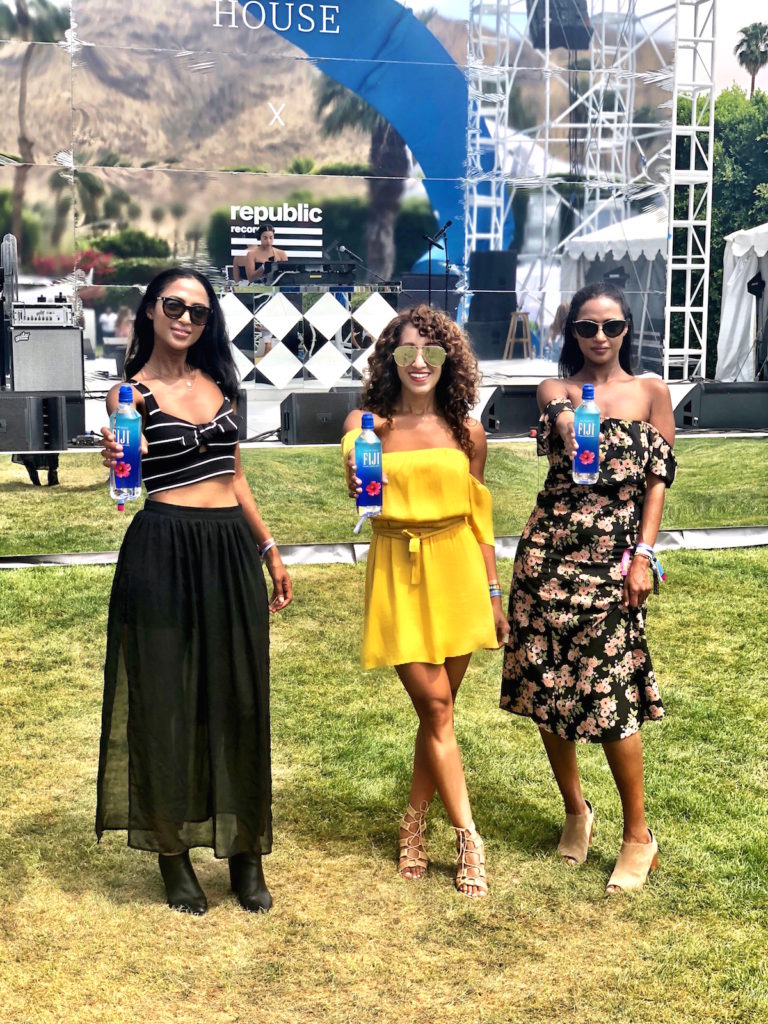 Before the main event, each day started with the first-ever SoulAnnex pop-up from SoulCycle, with morning meditation, pilates fusion, and bootcamp classes taught by SoulCycle available for guests who wanted to get their work out on before days of partying.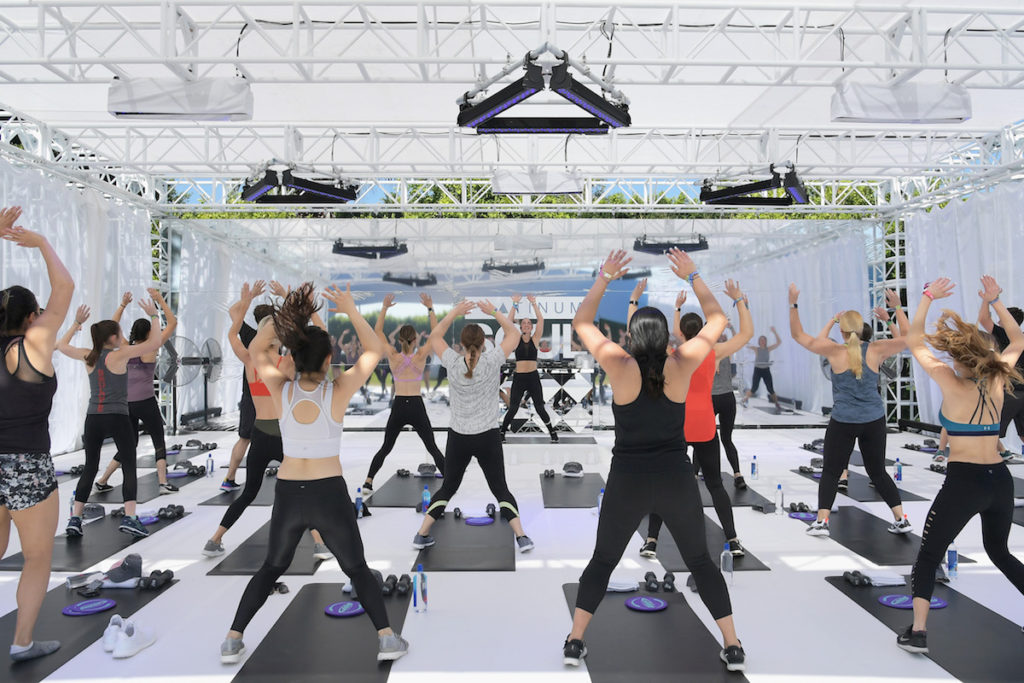 RELATED: Inside The 2018 Levi's and Don Julio Star-Studded Neon Carnival
When the house opened back up later in the morning, the wellness opps continued on, with attendees treated to crystal energy reading and Reiki healing, and festival-ready beauty looks from MILK Makeup, including on-site beauty advice from co-founder Zanna Roberts Rassi and Tattly temporary tattoos provided by Saks Fifth Avenue.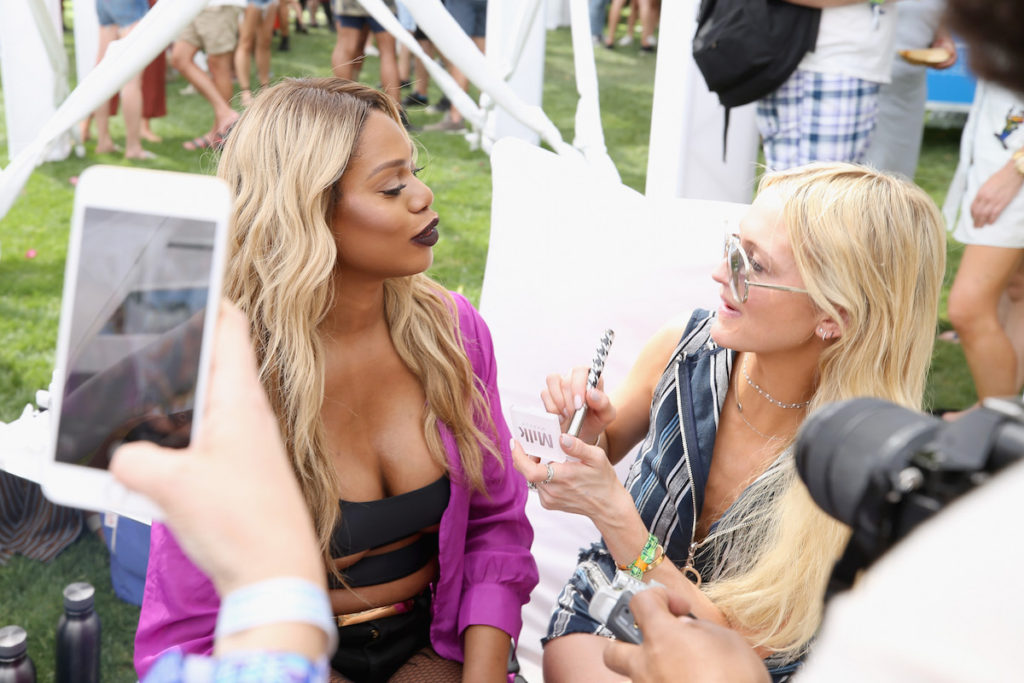 Outside of the wellness lounge, guests quenched their thirst with FIJI water, sipped signature Casa Dragones Platinum Heat Tequila cocktails, munched on tacos, and shopped around at pop-ups like Monday Swimwear and Knowlita's Palm Springs-inspired capsule collection.
RELATED: The Ultimate 2018 Coachella Music Festival Party Guide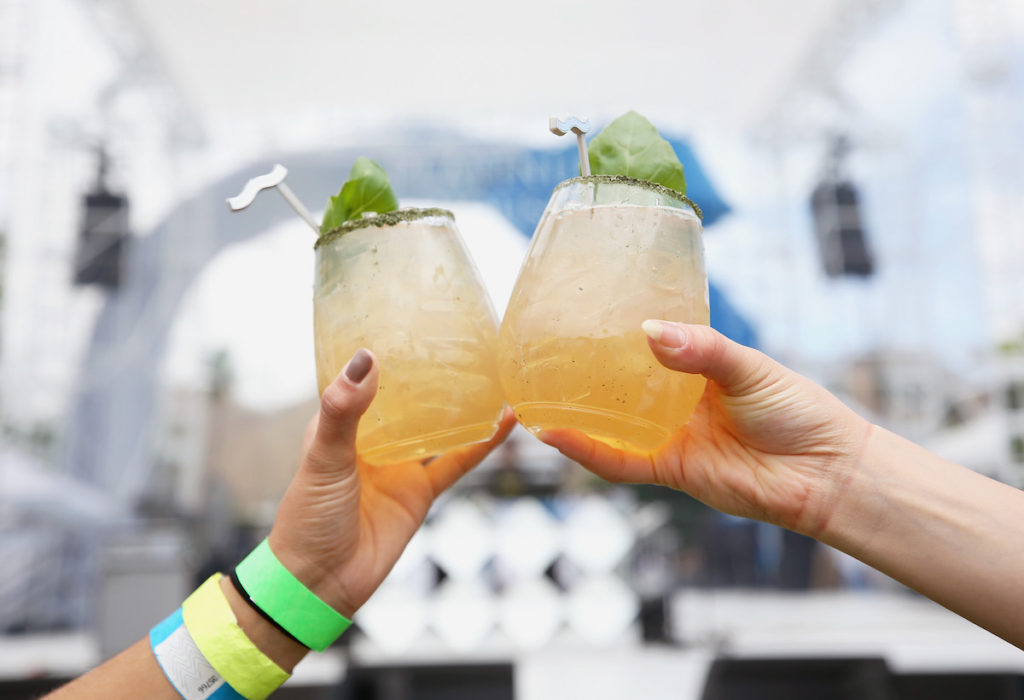 As attendees took in all the sites of the house, Julia Michaels, Justine Skye, and more performed, and Hannah Bronfman brought guests to their feet as she spun hit after hit from the DJ booth.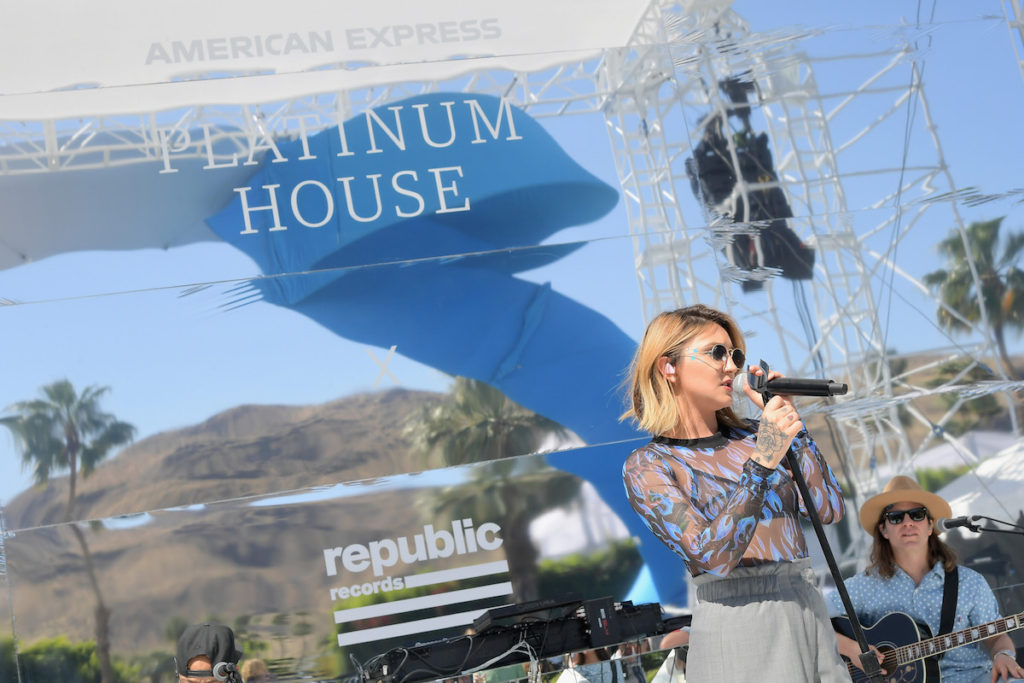 The event turned up as the day went on, with Laverne Cox, Daniel Kaluuya, and more stars getting their wellness and party on at the same time.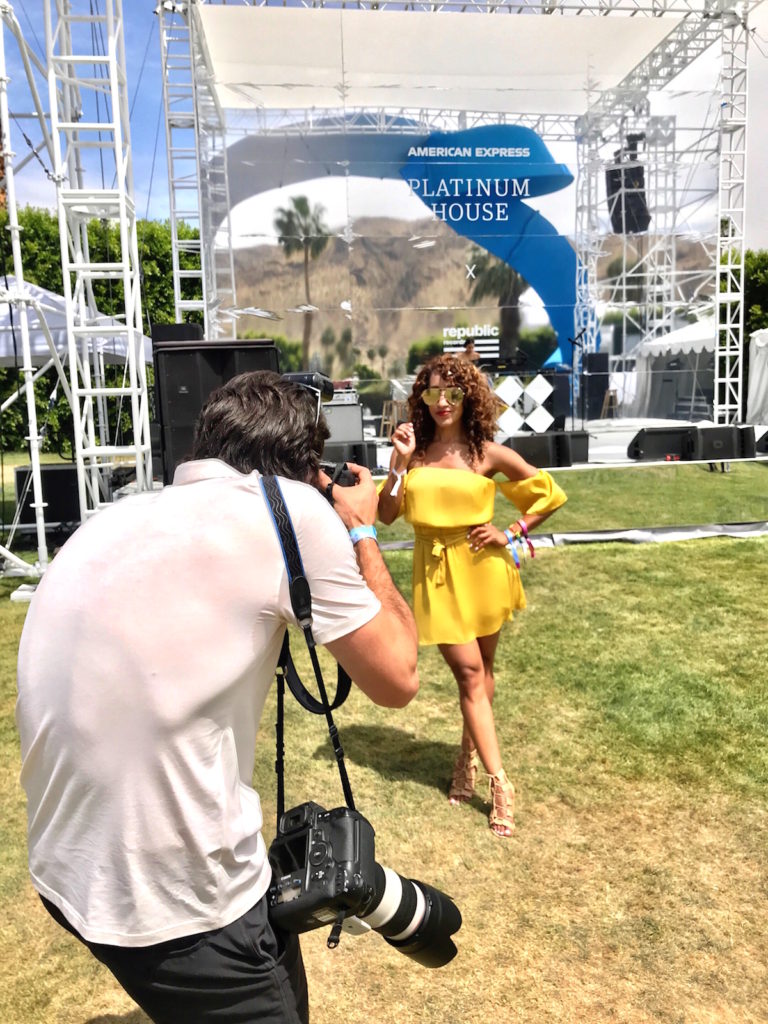 Follow along with all of our Coachella adventures on our Cadillac girls' trip with Feven and Helena Yohannes here and on Instagram at @destinationfab and @fevenandhelena.
(Amex Platinum House Photo Credit: Getty for American Express; Photos of Brandi Fowler, Feven and Helena Yohannes Credit: Destination Fab)