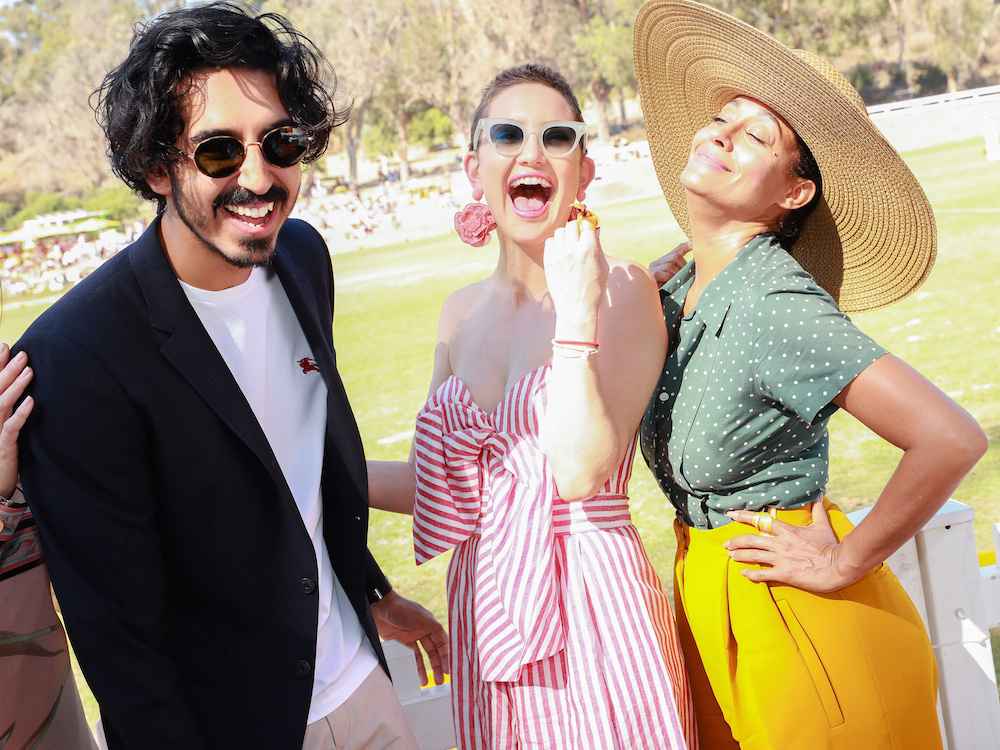 The 8th annual Los Angeles event kicked off over the weekend, with stars like Kate Hudson, Jamie Foxx, Tracee Ellis Ross, and Camilla Belle all showing off their polo match fashions Saturday as they joined over 6,000 attendees at Will Rogers State Historic Park in Pacific Palisades, Calif.
We were right in the middle of the action as the sold-out glam affair went down, mixing, mingling, and clinking our glasses as we got the lowdown on the five things you need to know about this year's event, along with tips and tricks to help you prepare for next year.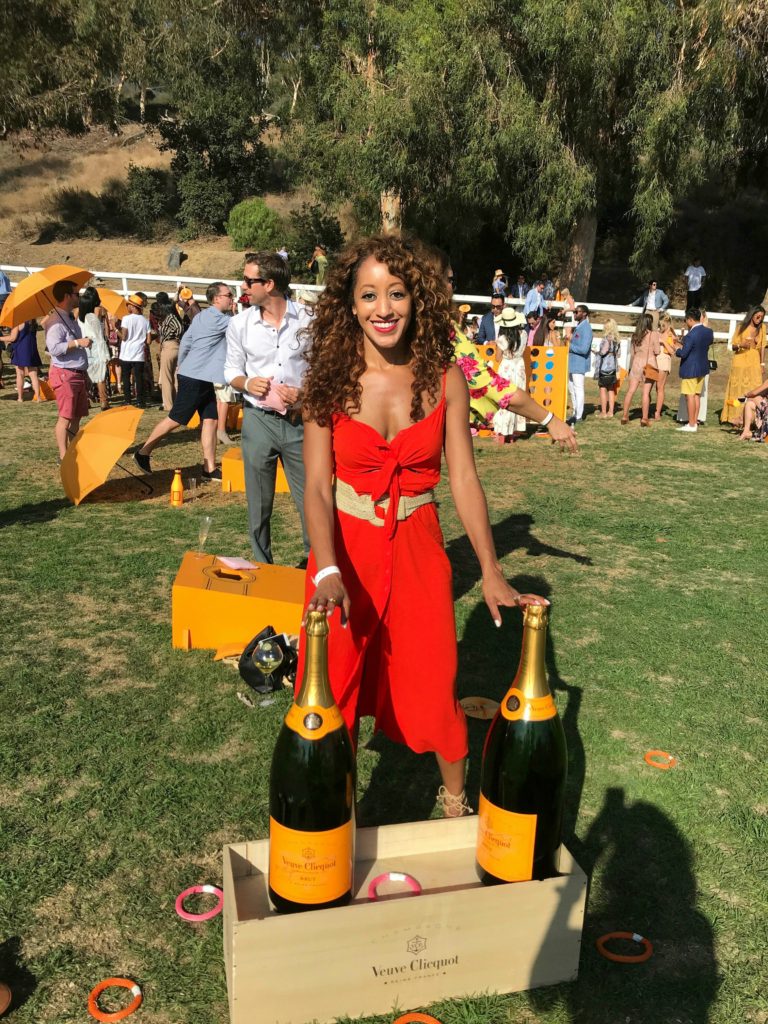 1.There are two sides…but both are fab: The classic consists of a general admission side and a VIP Rose Garden side all the way across the polo field. Those who paid $400 a ticket wined and dined in the celeb-filled Rose Garden, where Hudson and her beau Danny Fujikawa, Rosario Dawson, Foxx and his daughter Corinne, and more took in the polo match. Guests were treated to bottles of Veuve Clicquot Rose and noshed on goodies packed in lunch boxes by Wolfgang Puck Catering.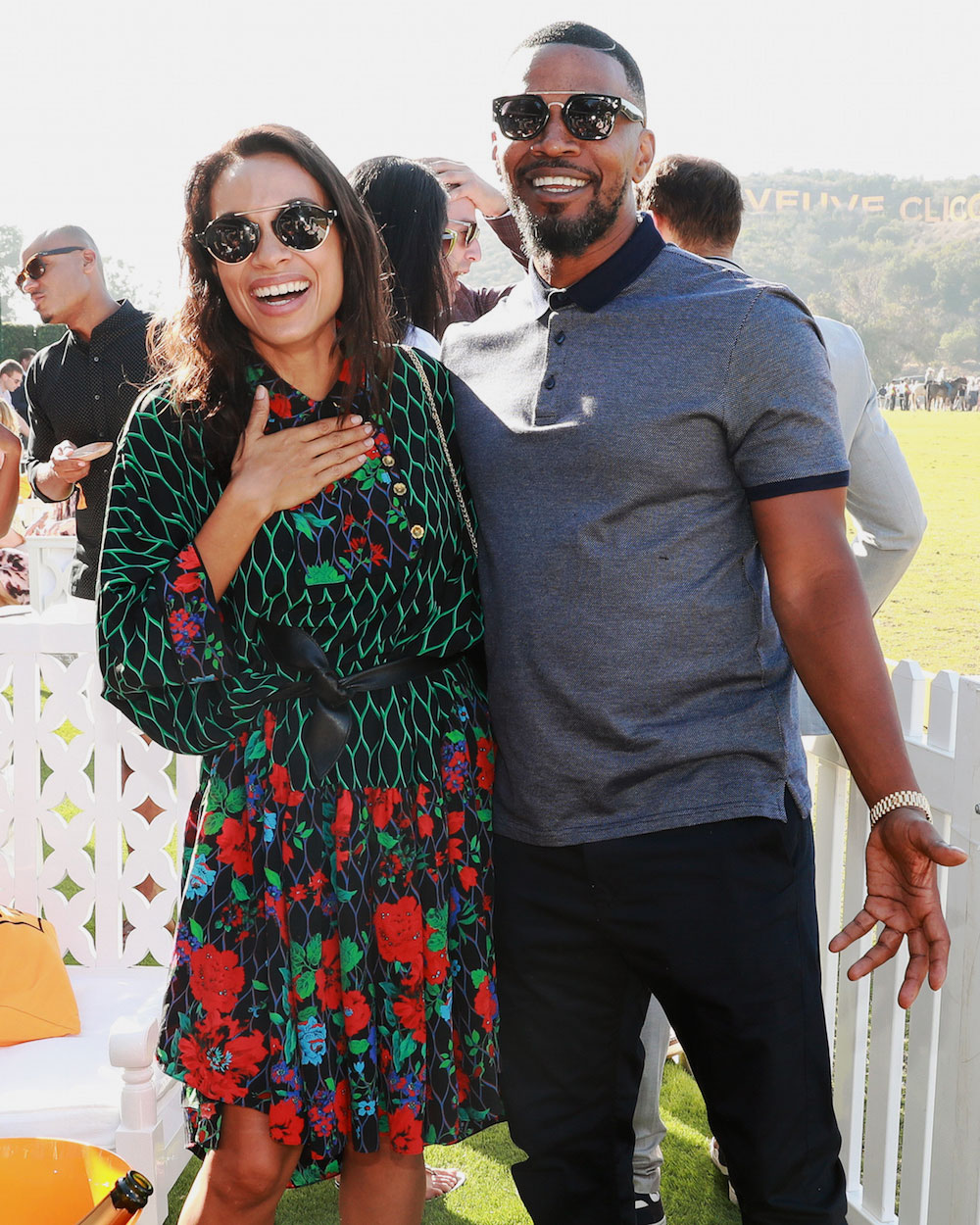 (Jamie Foxx, Rosario Dawson/Photo by BFA Images)
2. Attendees brought their style A-game: One of the things I love the most about the Polo Classic is the fashion, and attendees didn't disappoint this year. Fashionistas and dapper dudes made it a point to show off their chic personal style, with ladies rocking flowy wrap dresses, colorful mini dresses with bold prints, bright, belted maxi dresses, fall floral high-waist skirts, and crop tops paired with coordinating trousers. Guys brought their fashion A-game too, opting for blazers, vests, loafers, and fedoras.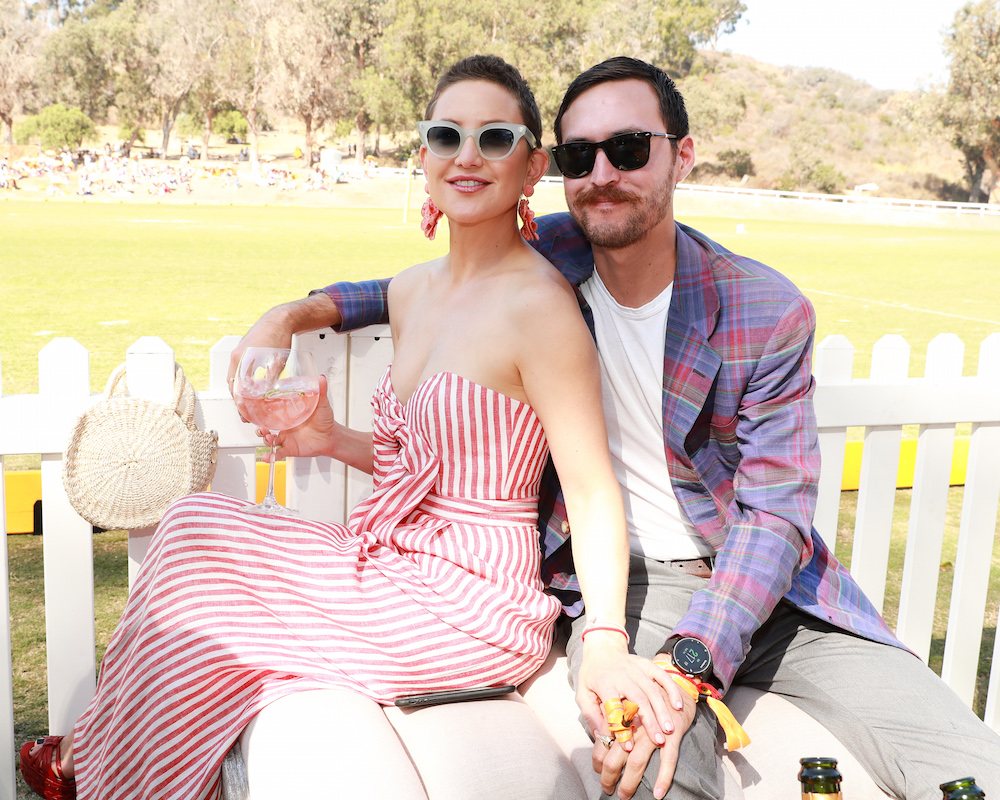 (Kate Hudson, Danny Fujikawa/Photo by BFA Images)
Some of our favorite style stars at this year's event included Kate Hudson, who stunned in a striped strapless Johanna Ortiz jumpsuit, Ashley Madekwe, who gave us style envy in her sheer Phillip Lim dress, and Camilla Belle, who sported an Adeam one-shoulder gingham dress.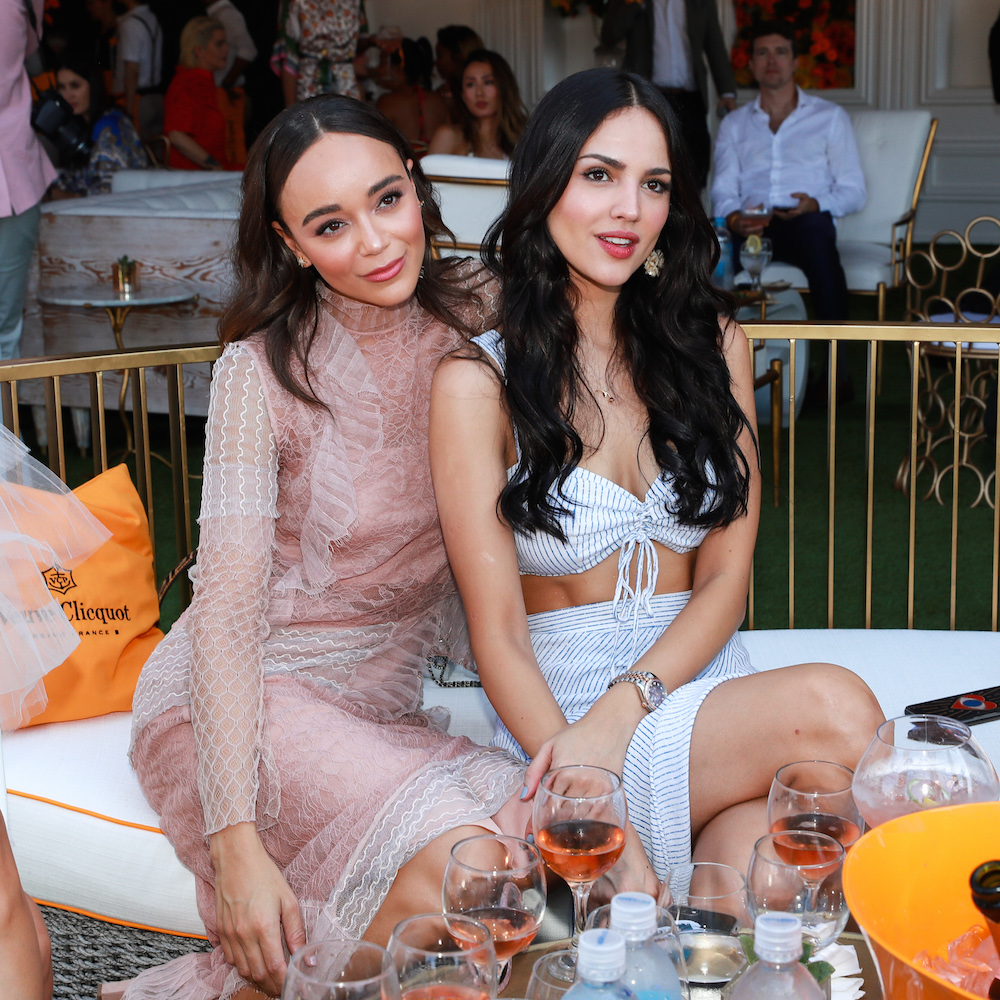 (Ashley Madekwe/Photo by BFA Images)
3. There were plenty of places for photo opps and great eats: From Cousin's Lobster Truck (a personal fave) to Greek and Vietnamese grub, food trucks lined the lawn for attendees who worked up an appetite sipping champagne and didn't have picnic baskets in tow. Others headed to the three photo stations for the 'gram, including a foliage and Veuve bottle-covered wall and a 3-D video platform.
4. Oh, there's also a polo match: In a sea of champagne sipping, games, and entertainment, it can be easy to lose sight of the polo match happening right at the center (believe it or not). Those who took it in on a grassy hill watched world-renowned polo player Nacho Figueras lead Team Veuve Clicquot to a victory. Once it ended, Belle and more headed down to the lawn for some traditional divot stomping.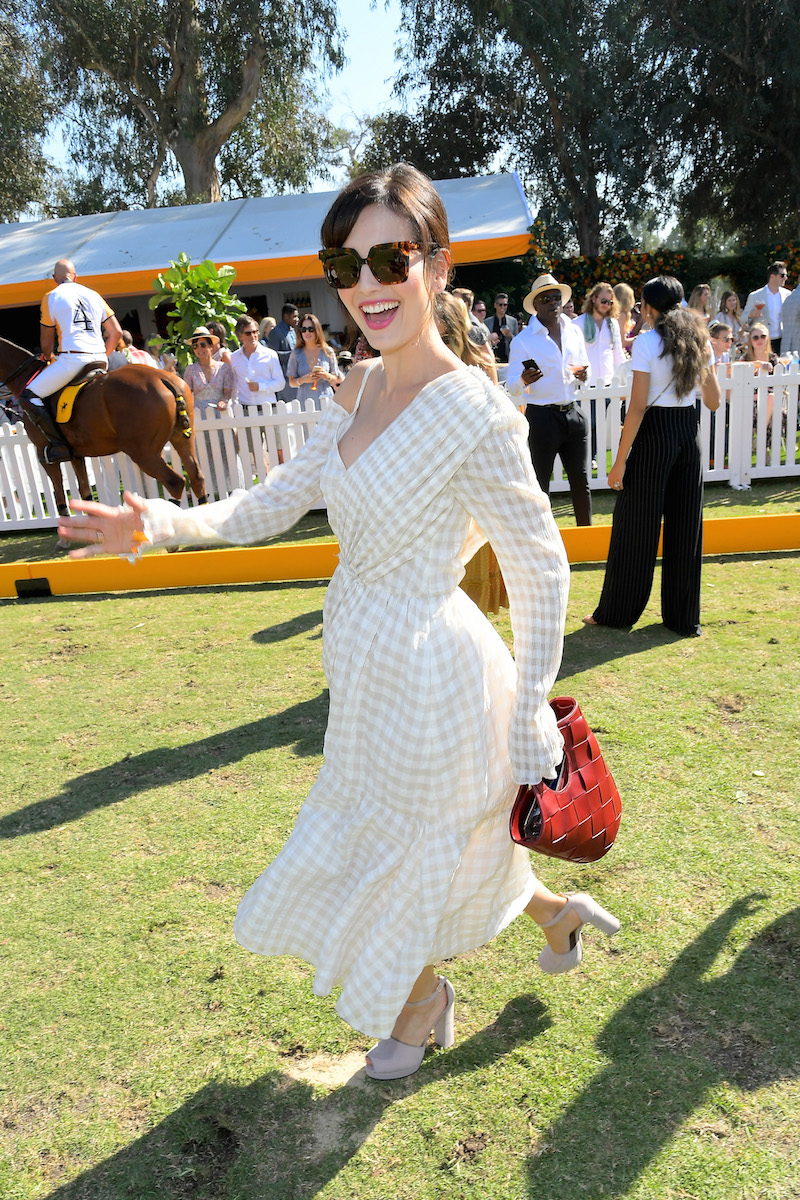 (Camilla Belle, Photo by Charley Gallay/Getty Images for Veuve Clicquot)
5. Tips and Tricks:If you buy a general admission ticket, get there as early as possible. You have to take a shuttle up to the grounds, and lines can be long if you don't have a Fast Pass ticket (if you can swing the $135 Fast Pass ticket – do it. It will save you a ton of time). Expect long lines at the photo and food stations as well. By bringing your own food and posing on the grounds instead of at the stations, you'll have more time to enjoy the event.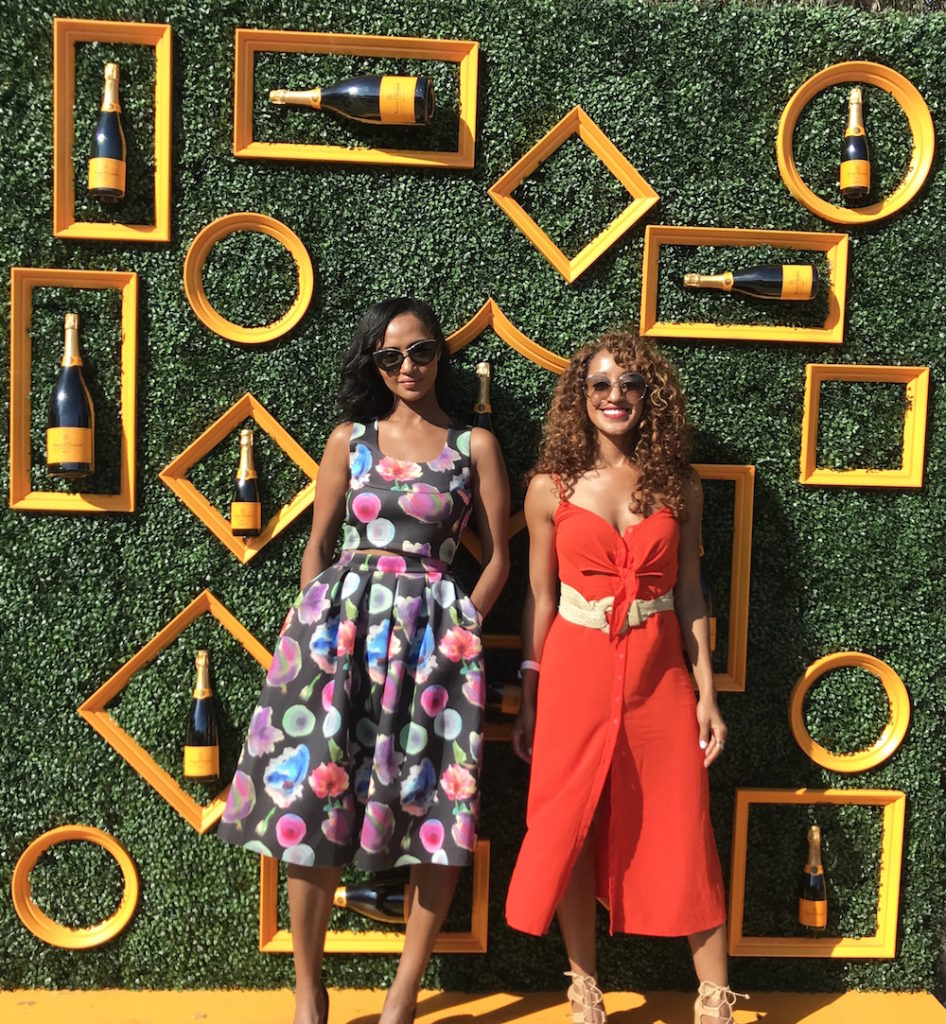 What should you wear to the L.A. Polo Classic next year? Don't play it small, skip black and gray hues, and opt for playful pops of color instead. High-waist skirts, off-the shoulder dresses, fall florals, belted maxi dresses, and bold prints are good staple pieces to wear to the event.
Also, don't be afraid to accessorize, whether you're rocking gold-rimmed, oversized sunglasses or a straw hat. For your shoes, stay away from stilettos that can get stuck in the grass and go with block heels that won't kill your feet instead.
Cheers Destination Fabbers!