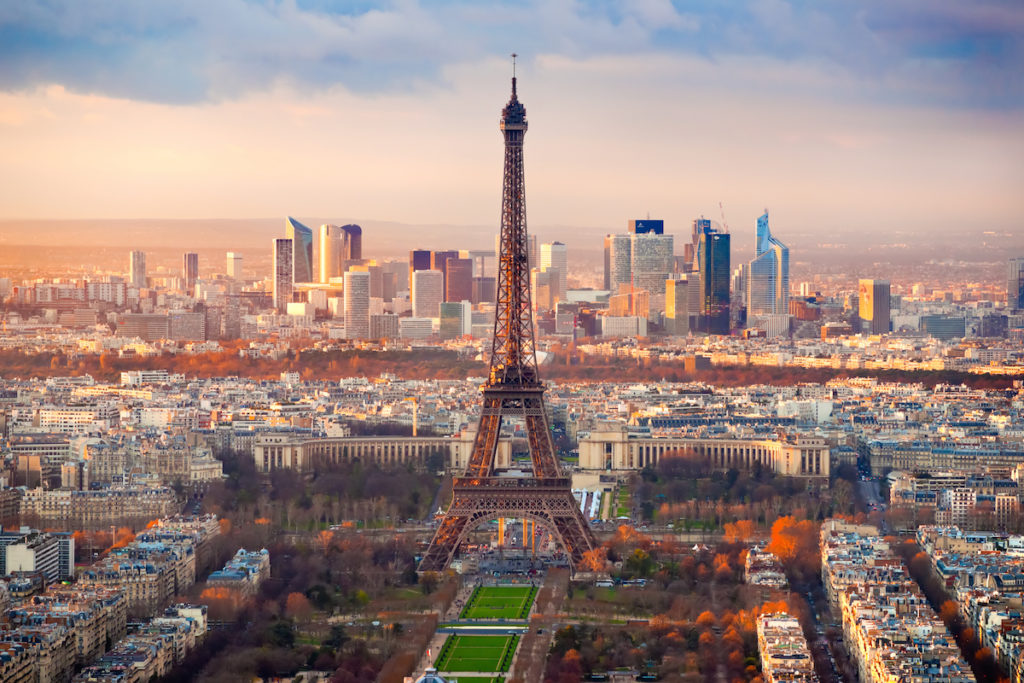 Oh, Paris…they don't call you the City of Lights (and Love) for nothing. From your gorgeous cityscapes, hidden finds, and to-die-for boutiques I could spend hours drifting in…I fell in love with you at first sight. This chic, diverse city oozes swagger, and at every turn there is an opportunity for adventure and exploration. Take a peek at my guides on how to make the most of your trip to Paris when you're on a budget…and when you can splurge, starting with these general tips. 
General Tips:
1. Learn (at least) Basic French: Blame it on sheer ignorance, but for some reason I didn't think I needed to immerse myself in the language of the land before I headed to Paris for the first time (I know, completely silly). In fact, I was like, "I'll just wing it. People will be speaking English and French for sure." That was a huge misstep. Trust me on this one: Learn the basics before you go.
I have found that if you know basic French, Parisians will be more inclined to try to help when you're asking for directions, the location of a restaurant, etc. You should say "bonjour" during the day and "bonsoir" in the evening when you first speak to someone (it can be considered rude if you don't), but if you don't know anything more than that, you'll have less of shot at communicating with locals Also, make sure to download a translation app like Google Translator. It will definitely help if you're not fluent in French, especially when you're sitting down to order a meal.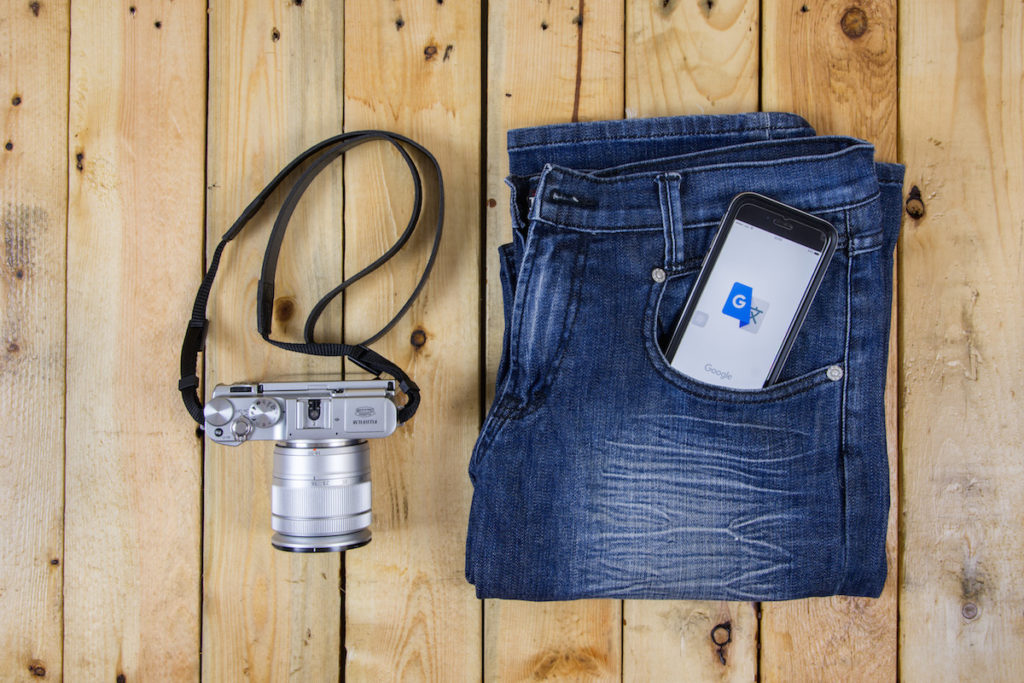 2. Pick up Euros before you go: If you have a credit card that has no foreign transaction fees, using that card will probably be the most convenient option, but make sure you have Euros with you as you explore the city. I think around 300 to 500 Euros for a week – if you plan to rely on your credit cards – is enough to take with you. That's about all the cash I've ever needed for a week in Paris.
3. Use the Metro and Uber: Uber has really changed the game for tourists trying to get around the city. The only huge thing is that if your driver doesn't pull up to your exact location…and you don't speak French…trying to guide him to you could be a nightmare. Uber can also get costly if you use it for every trip, so consider using the Metro during the day and saving your Uber money for nighttime trips. The Metro runs until about 1 a.m. Sunday – Thursday and until about 2 a.m. Friday and Saturday, but it can be a bit creepy late at night. Other than late nights, the Metro is convenient, easy to use, and you can download a mobile app like Metro Paris Subway and Next Stop Paris to help you navigate around the city. Make sure to download those before you get to Paris so you won't have to deal with any wifi issues while you're there.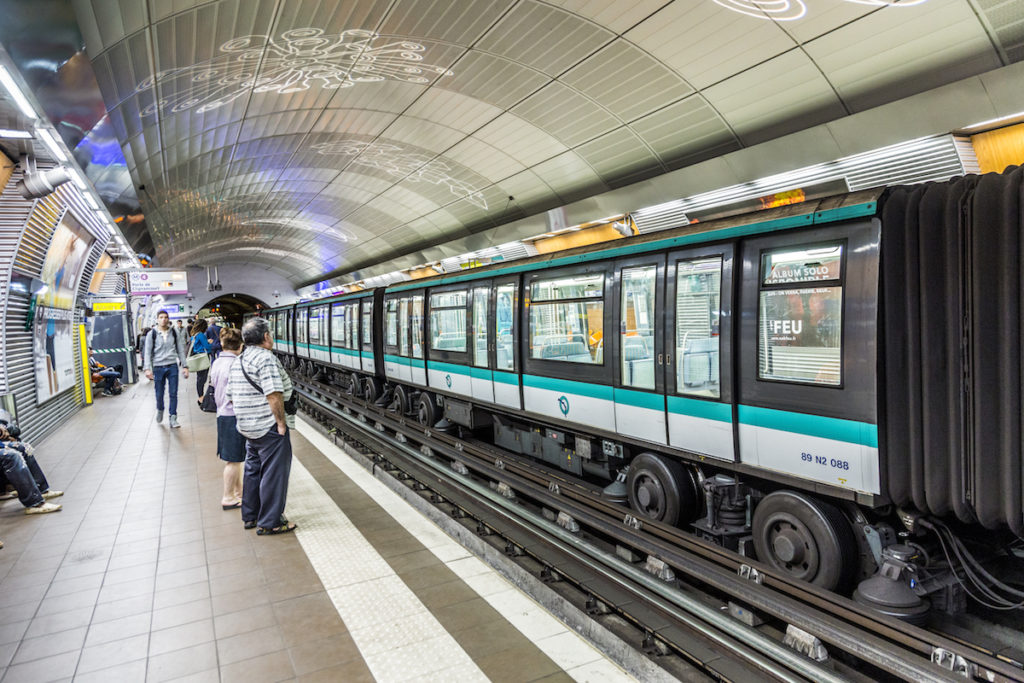 4. The VAT Tax: This is so clutch. If you spend money on certain big ticket items in Paris, such as a high-end handbag or shades, there will be a refundable VAT (Value Added Tax) added to the price. Only U.K. residents are required to pay it, so even though you pay the full amount – including the tax – up front, you can get the tax money back by filing for a refund at the airport (it's easy to do). That means you pay way less for luxury items than you would in the States.  When you purchase an item that qualifies, you'll be given a VAT tax refund form at the store that you turn in at the airport. Fill that out before you head there and give yourself an extra 30 minutes to turn it in. There will be signs pointing to where to go to submit the form (look for "VAT Tax refund") once you get to the airport, but sometimes those lines can be really long.
5. Beware of your surroundings…and pickpockets: If I had no street smarts at all, I'm pretty sure my friend and I could've been the subjects of a Criminal Minds episode the first time I was in Paris exploring the city's club scene. Here's what happened: We were having a blast in the Bastille district, and an attractive guy randomly came up to us and asked if we wanted to go with him to a party. The catch was…we had to ride to the party with him. He wouldn't tell us where it was or how to get there, and insisted that the only way for us to go was if he took us there. We turned him down, but during our trip we talked about how he probably lured an unsuspecting tourist into that car (who was never seen again). Have I watched too many scary movies? Probably….but, be careful folks. Follow the general rules you would at home and your intuition.
Pickpockets also abound in Paris, so keep an eye on your purse and belongings. Don't put your handbag on the back of your chair or keep your phone/wallet in your back pockets. One of my friends almost learned this the hard way while we were strolling towards the Eiffel Tower last year. A young boy tried to pull her cell phone out of her pocket, but she caught him before he could take it all the way out. 
Be safe, be prepared, and take in all that Paris has to offer Destination Fabbers :).