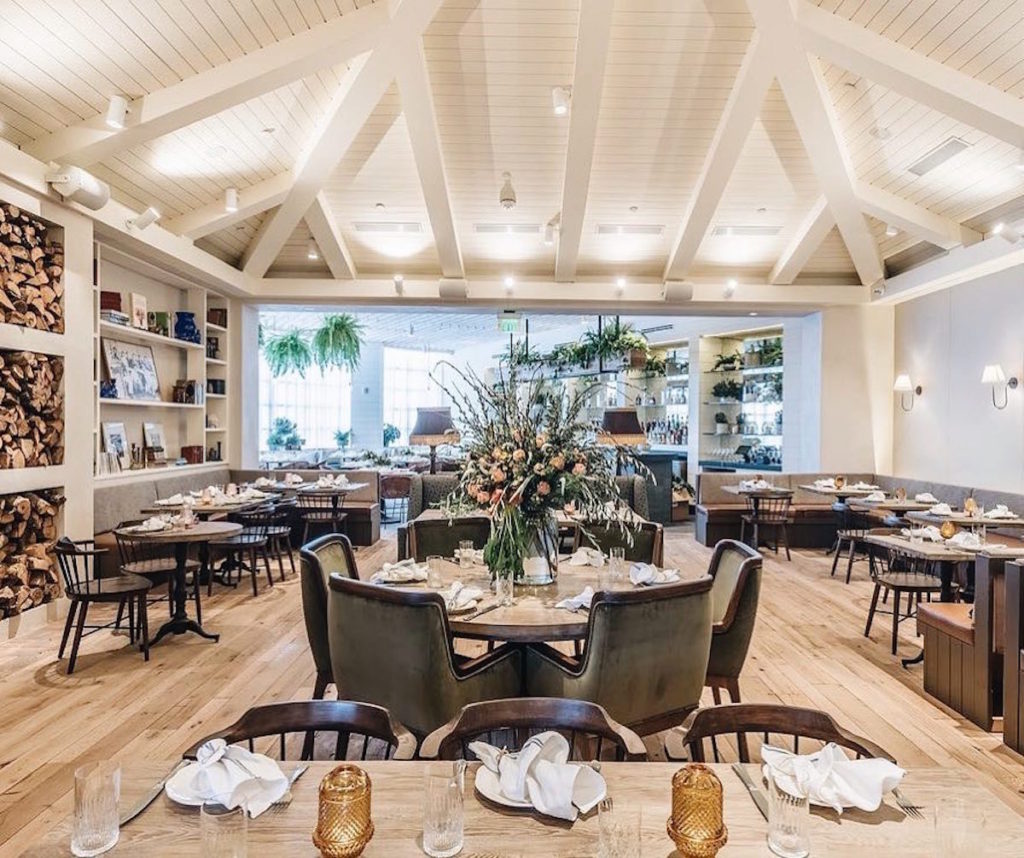 If this is what the renovated Beverly Center has in store, sign us up.
While the seemingly never-ending construction on the Los Angeles mall has been wearing Angelenos out for two years, new farm-to-table restaurant Farmhouse may be just the reprieve everyone is looking for. The soon-to-be hotspot opened its doors to the public Saturday, and ahead of its big debut, we celebrated its arrival at a private dinner Friday night.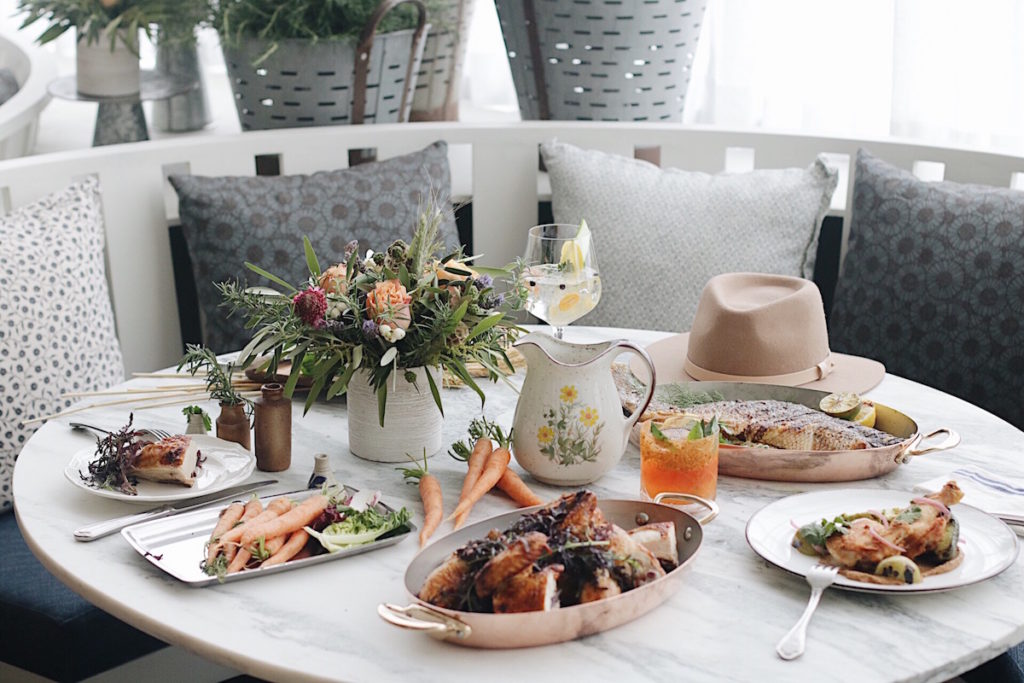 To kick things off, the evening started with a cocktail hour, where dozens of Angelenos munched on savory grilled oyster shooters topped with bacon and chive butter, and spoons full of hamachi crudo, and sipped thai basil cocktails whipped up with passion fruit smoky Mezcal tequila.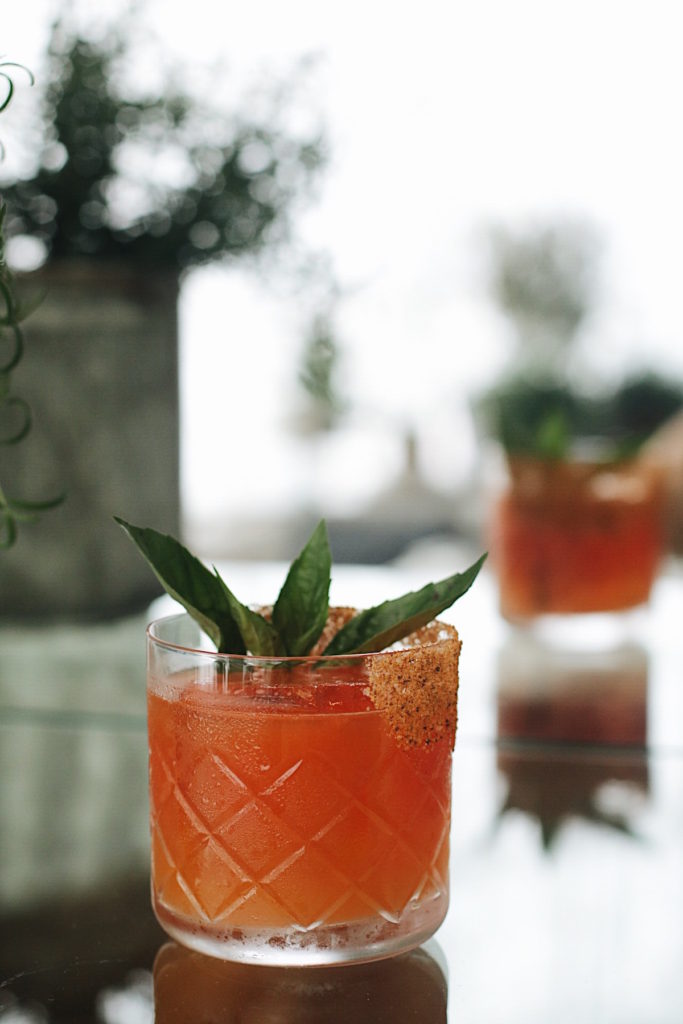 As we made our way through the massive space post-cocktails, we headed back to the veranda with other tastemakers, where Executive Farmer Nathan Peitso of Kenter Canyon Farms welcomed everyone and dished out info on the dinner. Peitso works with the region's top farmers to grow, harvest, and create the seasonal "seed-to-plate" cuisine, which features ingredients that reach their peak each month, like fresh basil and mint, and ripe heirloom tomatoes.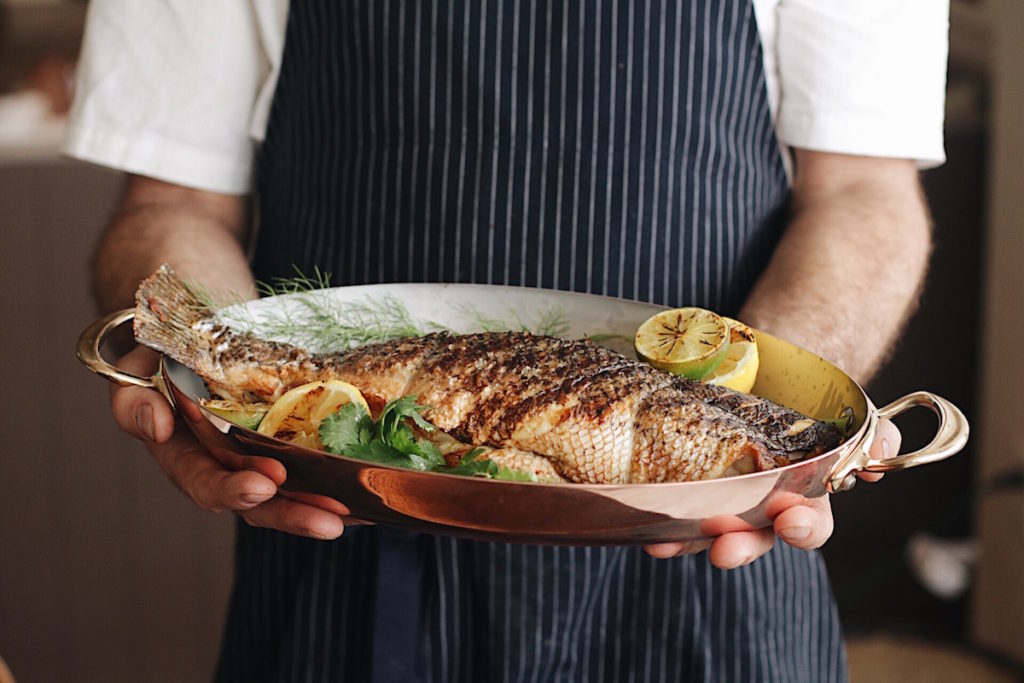 For our tastemakers dinner, we munched on a variety of bites from the menu: radicchio and chicory salad, followed by huge grilled oysters, seared local black cod, 8-hour braised lamb shoulder served with a carrot-saffron romesco, and pappardelle topped with pistachio pesto. For dessert, we spooned fennel pavlova served with local banana cream.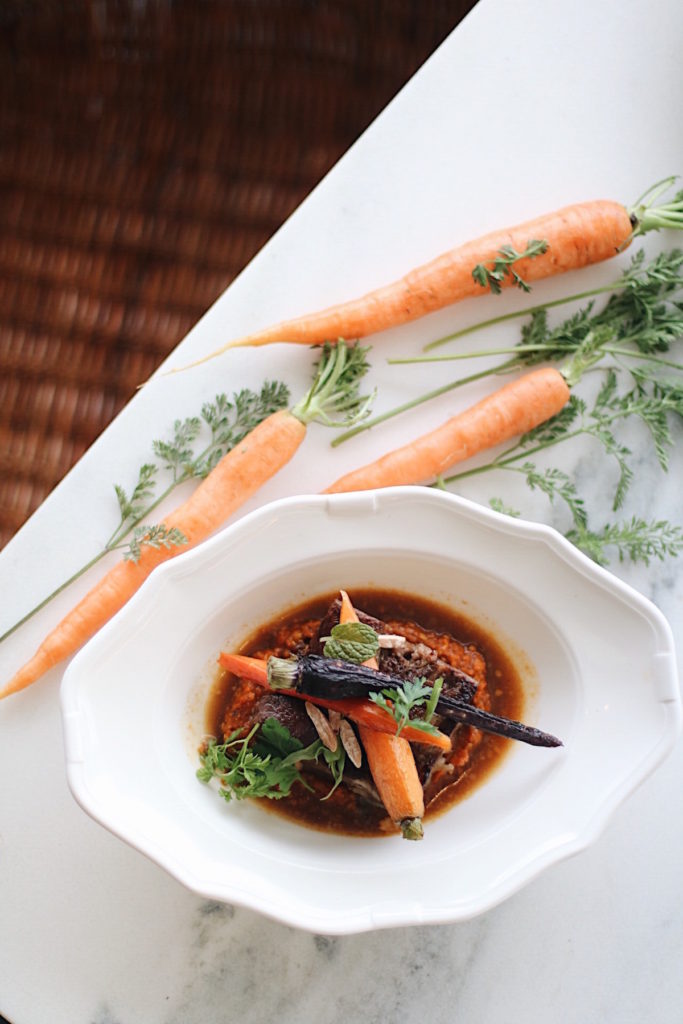 As for what you should order when you go, don't miss the oyster shooters, the pizzas, which are made with wheat from Peitso's farm, the wood-grilled striped bass served family style, and the Creste di Gallo (pasta with braised lamb shoulder, parmesan, and carrots). If you love a smokey drink, don't miss the thyme and basil cocktail.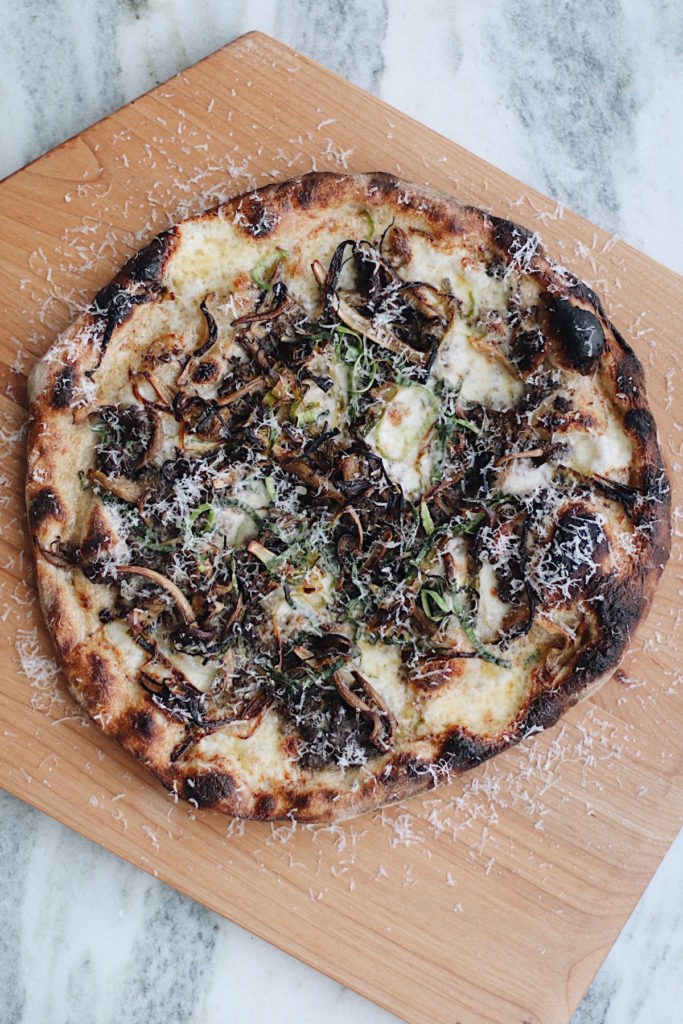 And when you do head there to wine and dine, go casual chic.  Skinny jeans and booties, wrap dresses, and casual jumpsuits will all be suitable to take in a meal at Farmhouse (Photos courtesy of Farmhouse).