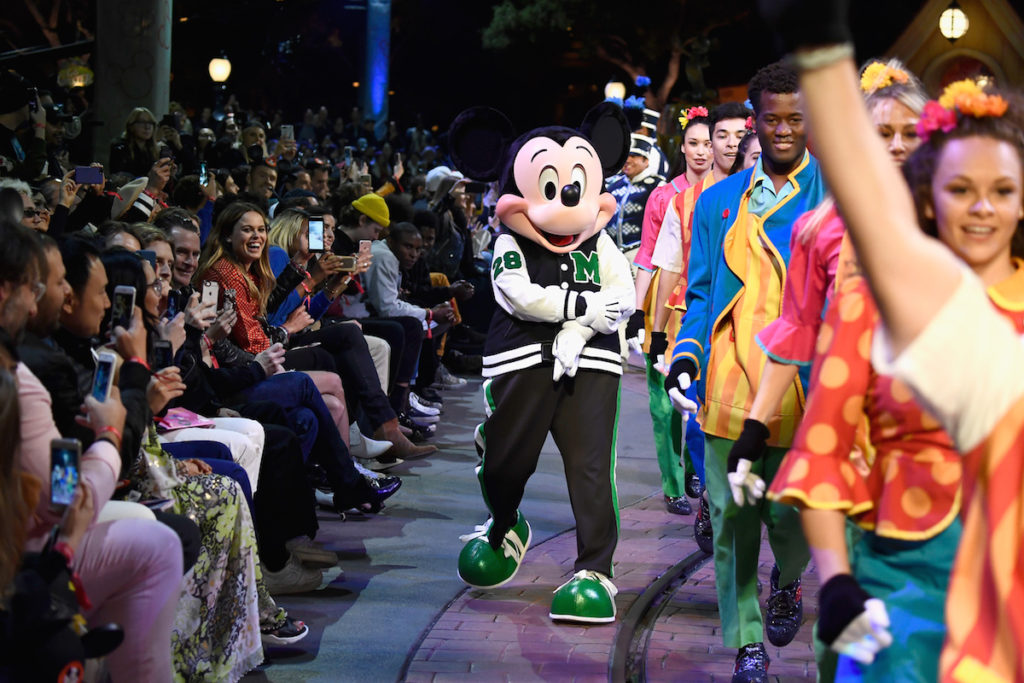 What could make a trip to the Happiest Place on Earth even more blissful? A major dose of fashion.
Opening Ceremony took over Toontown Wednesday night inside of Disneyland in Anaheim, Calif. to celebrate the launch of its Disney capsule collection with a fashion show and after party…and we were right there to take it all in.
As we sat amongst the likes of Chance the Rapper, Maya Rudolph, Fred Armisen, Chloe and Halle Bailey, and more stars with our Mickey Mouse ears on, models first strutted out in the brand's Spring 2018 collection, strolling around the makeshift runway in colorful hooded dresses, printed jackets, patterned skirts, and matching separates we would rock any day of the week.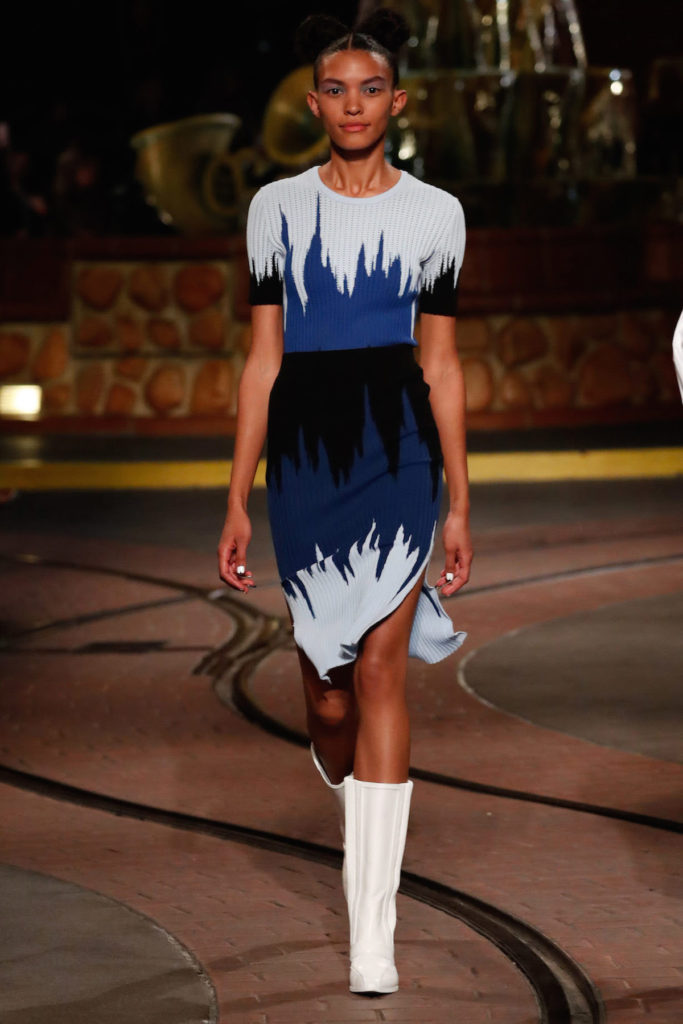 The fiery prints on the garbs stole our hearts, but it was a colorful hooded dress splattered with large dots and paired with white boots, that made our jaws drop.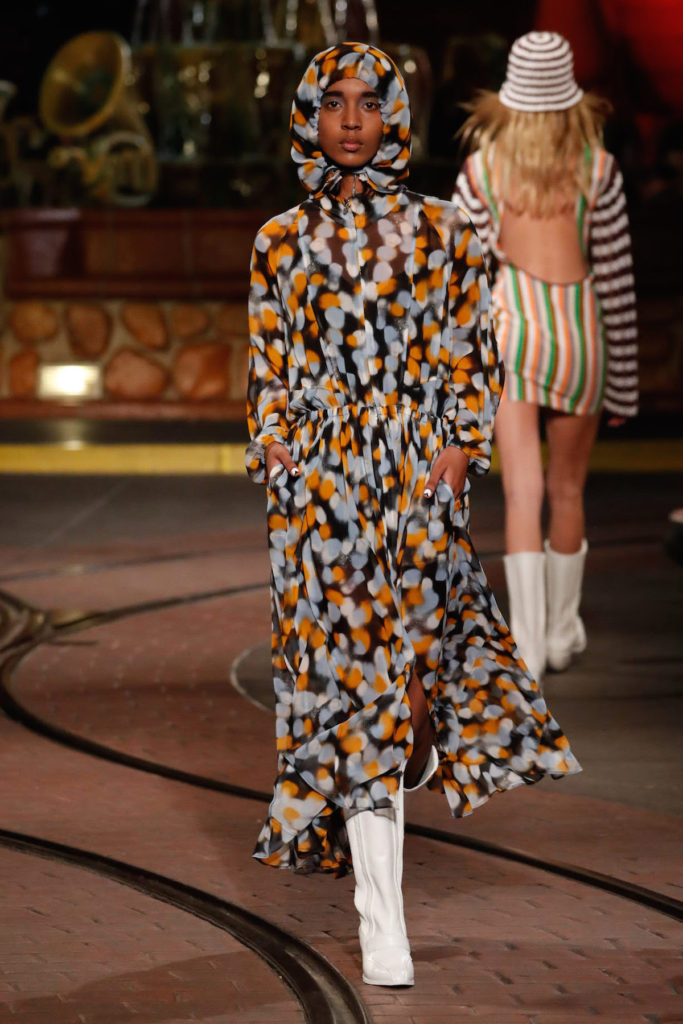 Once the models showed off the Spring 2018 collection, the vibe switched up to Disney, with a puff of blue smoke serving as the introduction for Minnie Mouse, Mickey Mouse, and a band of drummers. Minnie threw her hands on her hips and served as she walked down the runway, before stopping for a high-energy dance break with her bae and a squad of dancers.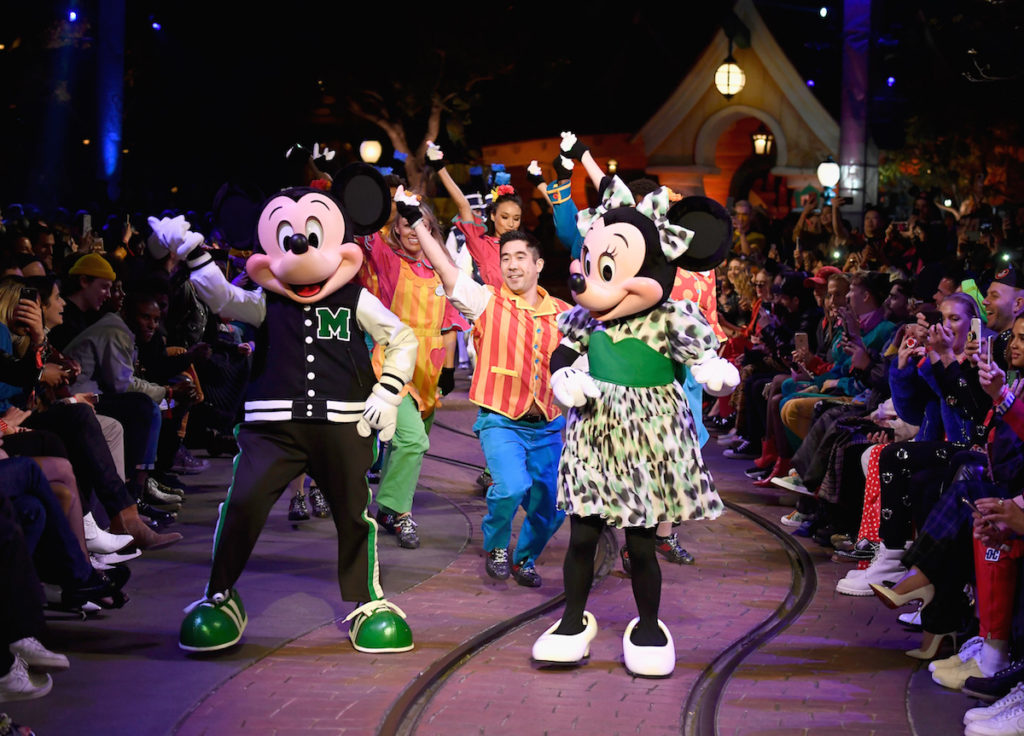 Alas, it was time for the unveiling of the Opening Ceremony x Disney collection, and the brand's  co-founders Carol Lim and Humberto Leon did not disappoint. From cropped Mickey-printed red fleece jackets to structured dresses with Mickey ears-shaped shoulders, and plunging dresses topped with a Mickey design, we got our entire lives as each model walked by.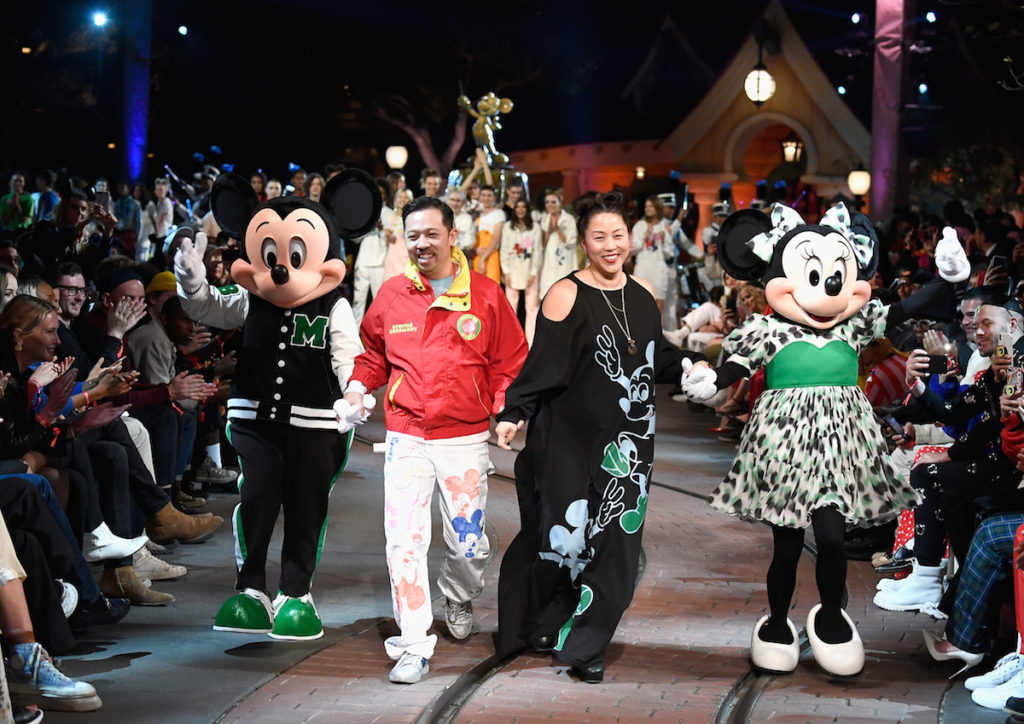 As for why Humberto and Lim wanted to create a Disney collaboration, the duo said in a statement, "Mickey inspires dreams to become reality, no matter how wacky, tender or impractical." They continued, "As Walt Disney once said, 'it was all started by a mouse.'"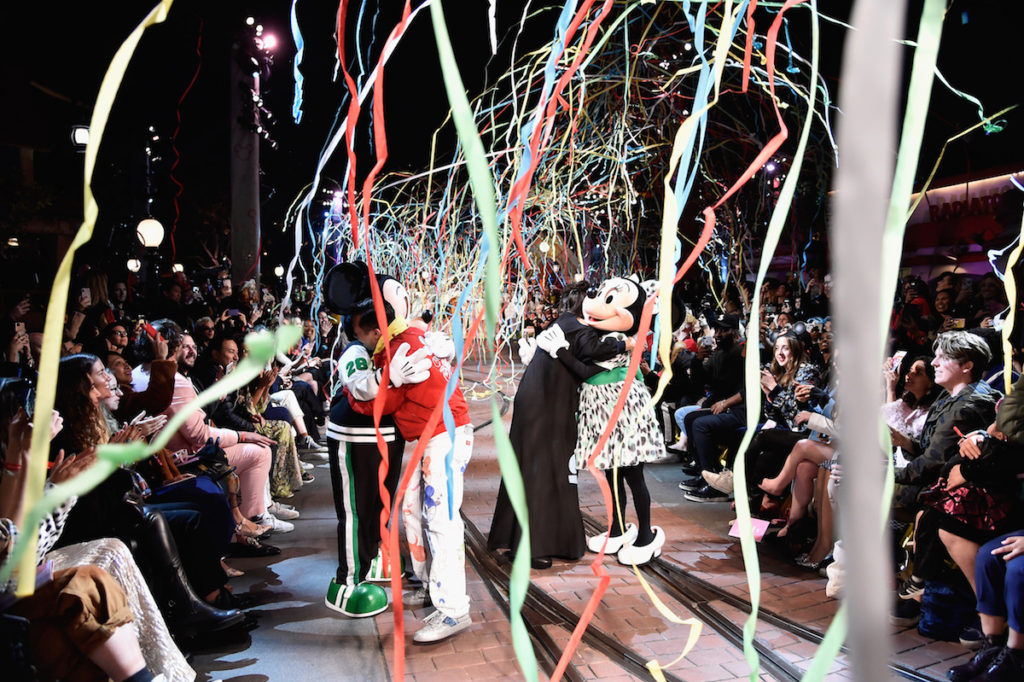 The fashion show was just the beginning of the fun at Disneyland that night. Following the main event, we headed to the afterparty on the Toontown grounds where guests noshed on mini pizzas topped with Mickey Mouse-head shaped pepperoni, hot dogs, pretzels, and popcorn. For dessert, Mickey Mouse-head shaped ice cream sandwiches were served up from an ice cream cart, natch.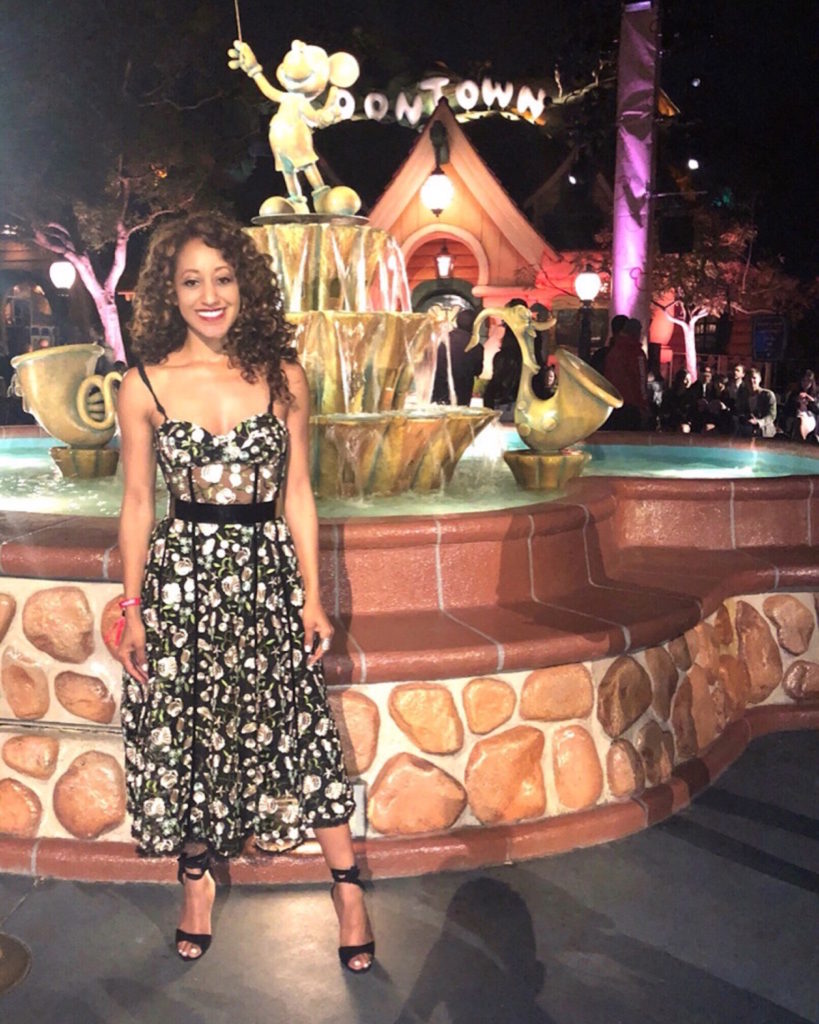 As a DJ cranked out hip hop hits like N.E.R.D.'s "Lemon", guests made their own dance floor, dancing at the two open bars and any open space they could find. To wrap up the night, we were treated to a Disney train ride to the exit – and a prehistoric exhibition to boot.
We'd sign up for an Opening Ceremony x Disney bash – and wardrobe – any day of the week.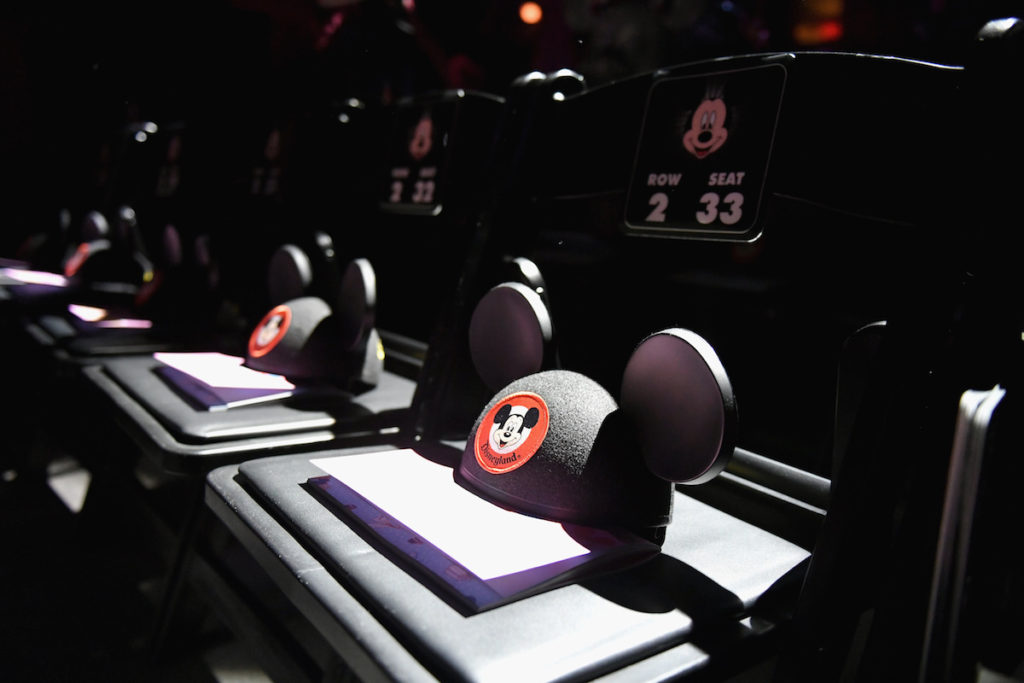 (Photos by Getty Images for Disney)