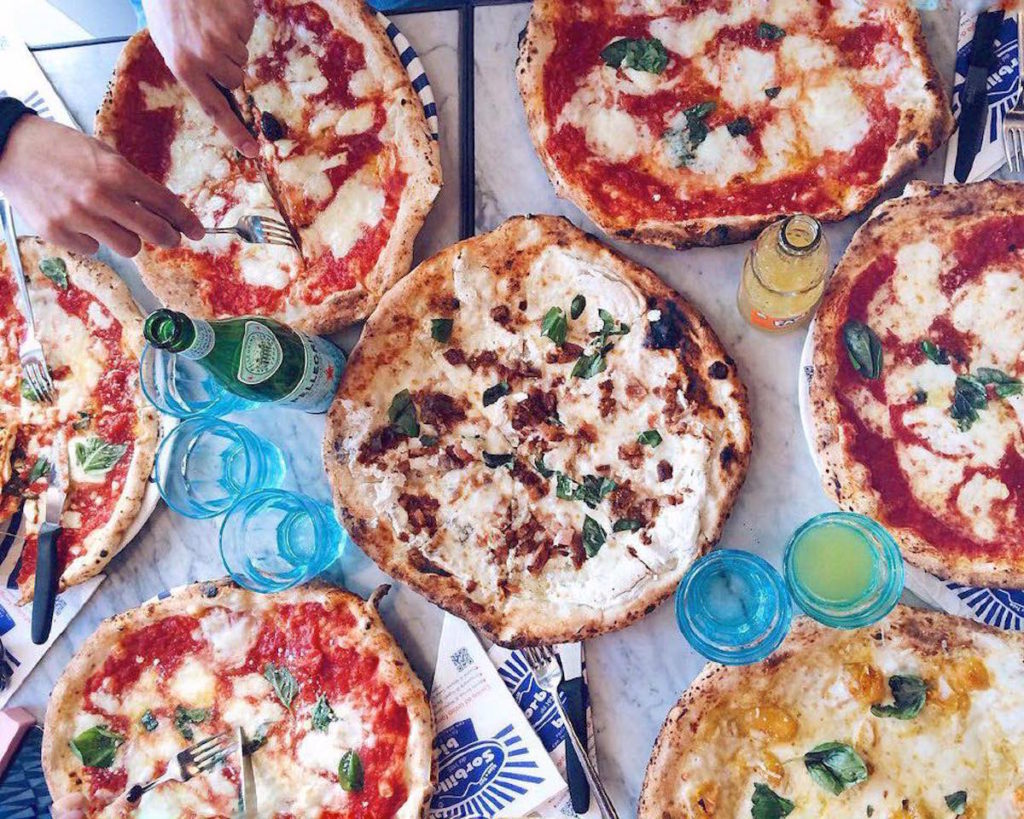 (Photo Credit: Sorbillo, Facebook)
Naples doesn't have the best rep. If you take a peek around the web at Italy guides, you may even see warnings that the city can be a bit dangerous. But, don't let that stop you from going.  We took a quick detour to the gritty city and ended up having one of the best nights of our Italy trip.
After wining and dining in Positano, we took the train to Naples for a quick overnight stay before heading to Florence, and a fellow metro rider we befriended said to us (with a side eye),…"why would you go to Naples?"
That answer: Pizza. Gino Sorbillo pizza.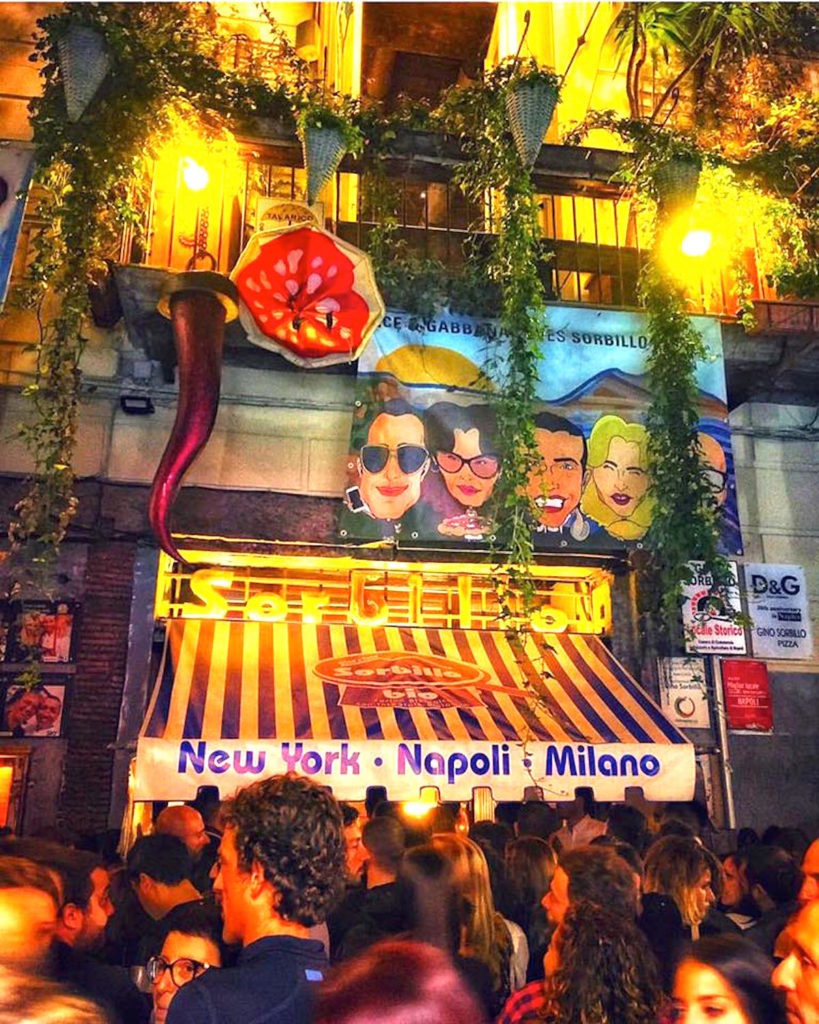 (Photo credit: Sorbillo, Facebook)
Naples is known as the pizza capital of the world, so whether you're there for a few hours or a day, do not leave without picking up a slice somewhere. As soon as we hopped off the metro, we couldn't wait to get our hands on a slice from the famed pizza joint, and while it was a process to get it, it was well worth the wait.
Here's the deal: You're going to have to be patient if you want a pie from La Pizzeria Sorbillo. We made our way through a big crowd surrounding the restaurant outside to put our name down for reservations, and it was about a two-hour wait from there before they called our name.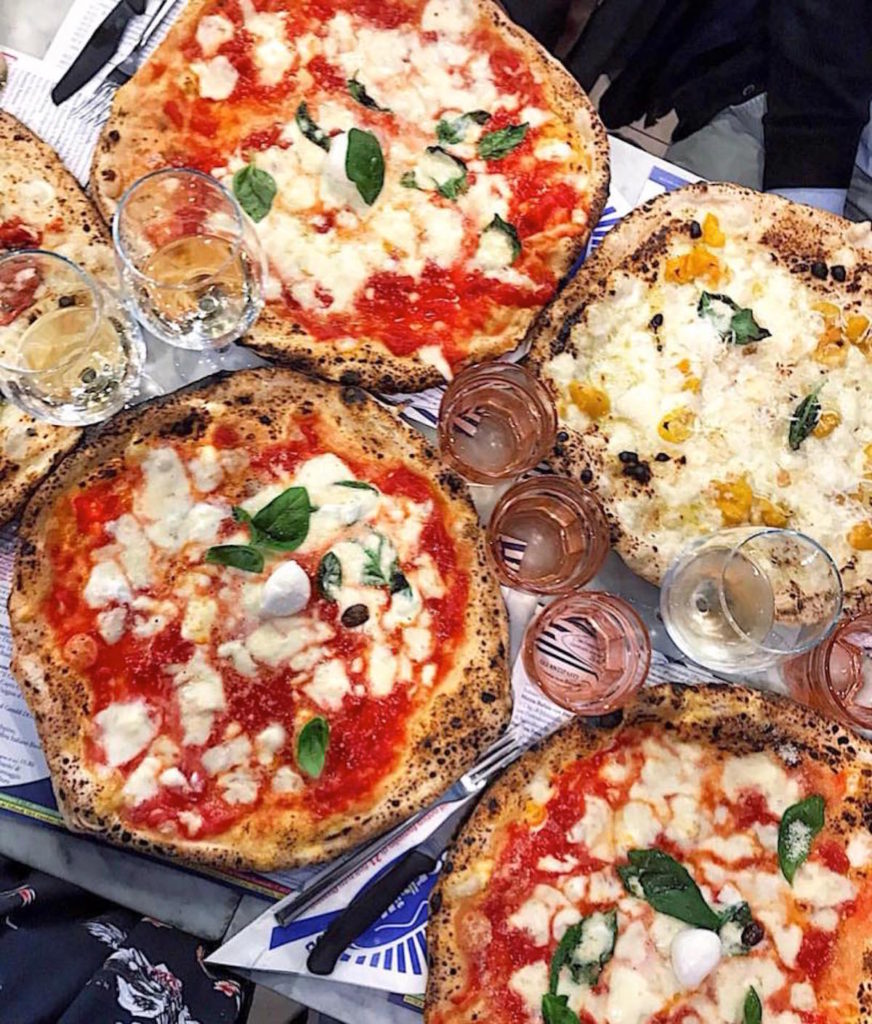 (Photo credit: Sorbillo, Facebook)
The good news is that if you need to pass some time waiting to get inside, there's a walk-up wine bar next to Sorbillo and a restaurant/lounge with a full bar right across the way.
We popped into the restaurant and kicked back for a bit, and then we walked over to the wine bar and had a glass of wine. There were so many people waiting outside and sipping wine that it felt like a semi-party in the street. It was lively, Sorbillo hopefuls were chatting, smiling…it was a good vibe.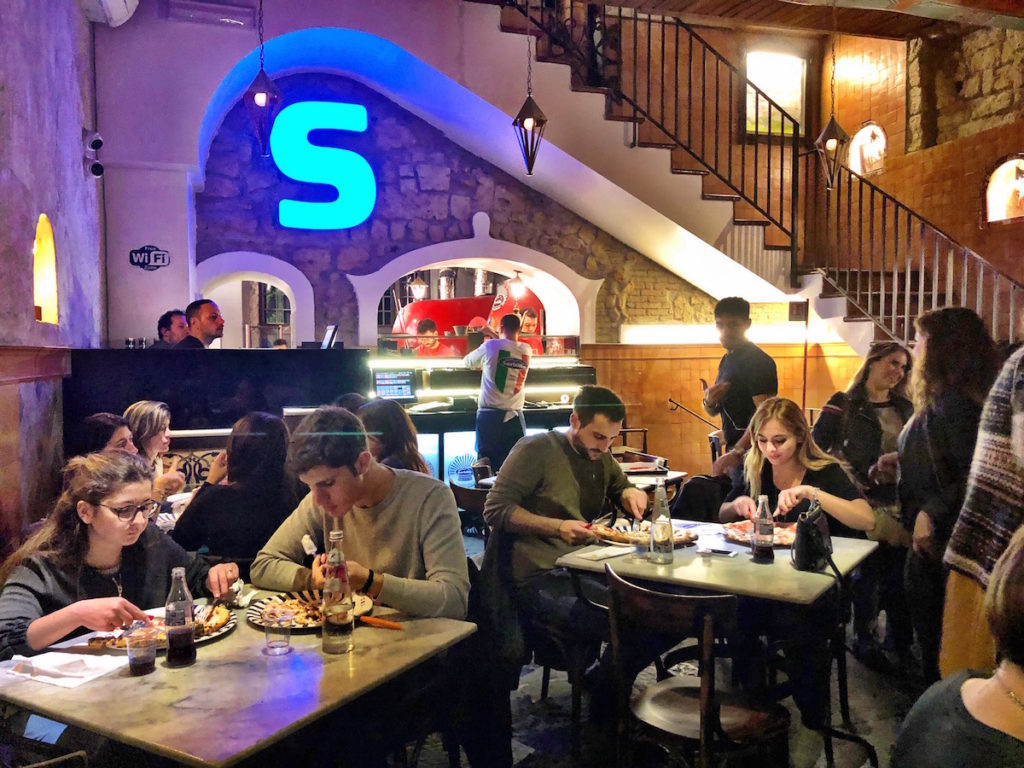 That vibe got even better when we finally got in. We ordered the buffalo mozzarella pizza and a special pizza of the day – a pie topped with sausage, spinach, and mozzarella – and both made us want to faint. Of the two, the buffalo mozzarella was our absolute favorite. It was out of this world delicious and had a hint of fresh basil that we tasted in every bite.
The pizzas have thin crust and are nowhere near as heavy as pies in the states. So, if you have a small group and want to try two or three different varieties, order them and go for it. There were only two of us, but because of how thin the crust was, and because we were also dying of hunger after the wait, we tore up almost every slice of each one. We also ordered the house white wine – which was the perfect complement to the grub.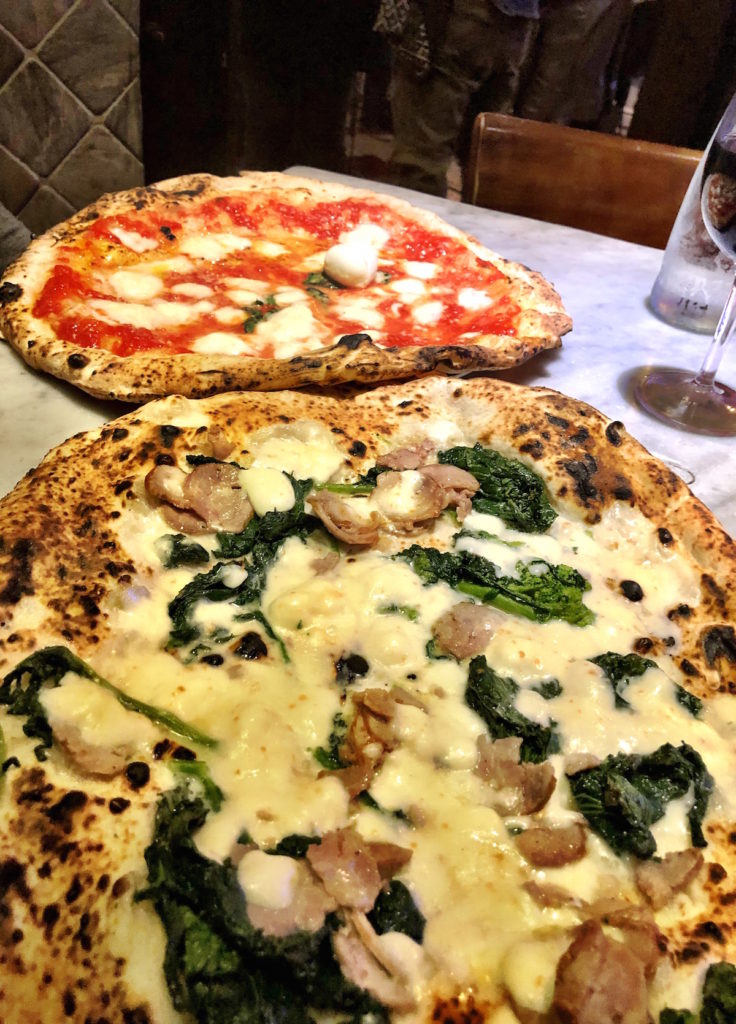 The vibe inside of Sorbillo is sort of like a pizza lounge. It's unpretentious, casual, and spacious, and there's a neon 'S' symbol that sits above the open kitchen that caught our eye as soon as we walked in.
What makes Sorbillo even better are the prices. For two massive pizzas and wine, our bill was about 20 euros. We will definitely be back for more.
Big Tip: Save yourself some time and go to Sorbillo around 7 p.m.. You should have far less of a wait (if you have one at all). If you're dying to try it before your trip to Italy, Sorbillo just opened up a location in NYC – although we can't vouch that it's as good as the original.