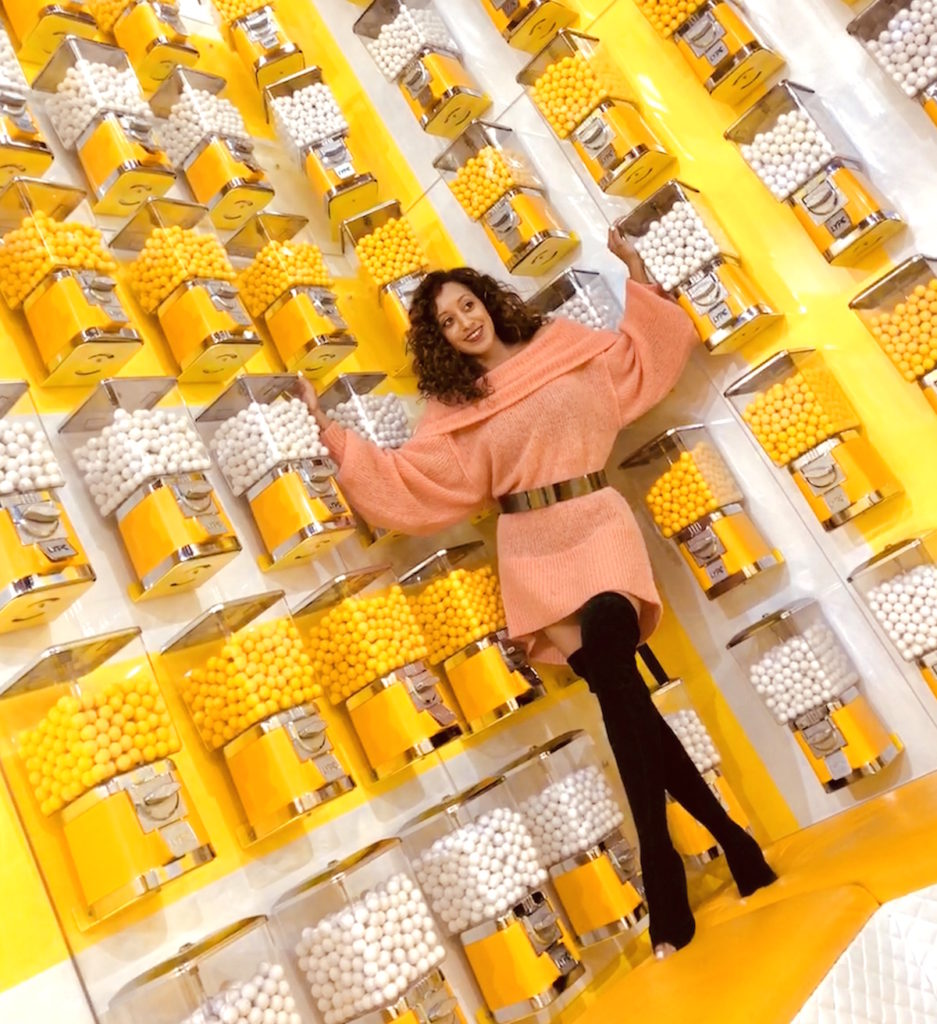 With everything going on in the world, we could use a little more happiness…even when it comes in the form of a bright yellow bathtub filled with rubber duckies.
Happy Place, one of Los Angeles' latest Instagram-perfect pop-ups, was designed to do just that – serve as a special place where people of all ages can walk inside and be surrounded by all things happy. The bright yellow paint-slathered building that houses the exhibit in the Arts District of Downtown Los Angeles is hard to miss, and we couldn't wait to delve into each one of the 13 multi-sensory immersive rooms.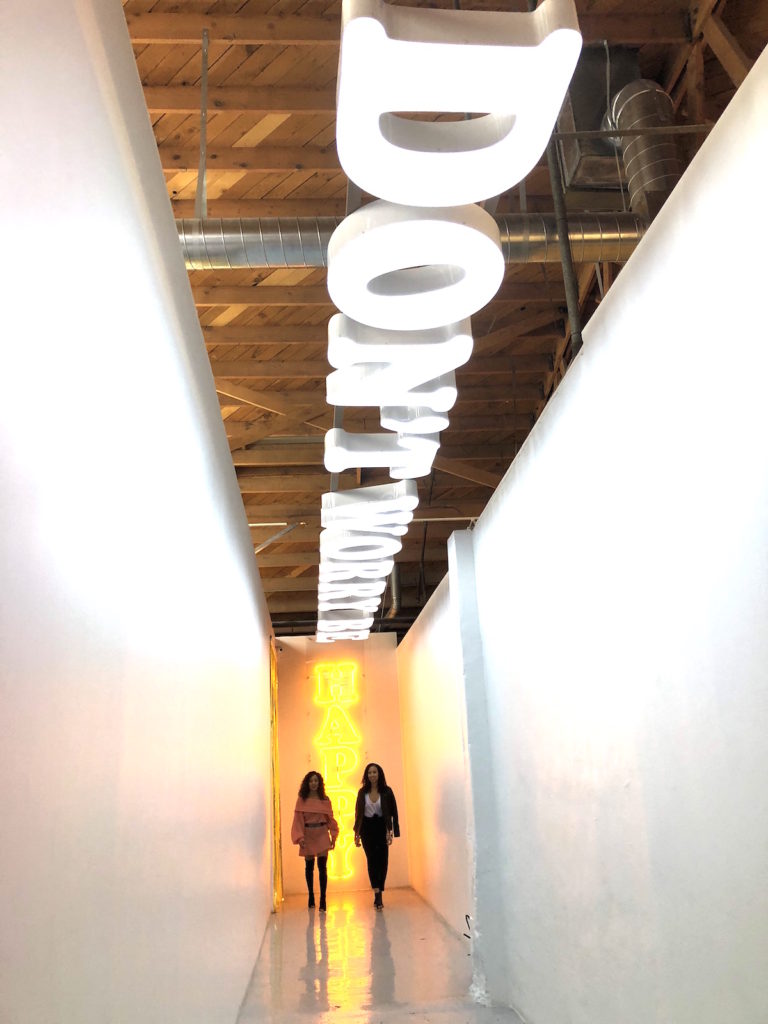 Happy Place brought out the kids in us as we strolled down a stark white hall illuminated with a giant neon sign that read 'Don't Worry Be Happy,' and into the room of our dreams: a bright yellow space filled with a massive pair of yellow pumps and a candy machine-lined wall stuffed with yellow and white gumballs.
We felt the love in a bright red room with a giant 'XO' filled with shimmery red tiles at its center, and lounged on a red couch that sat behind it against a lip-print filled wall. We popped into a whimsical yellow flower-filled room, jumped into a massive vat of large yellow coins, and celebrated life on top of a life-size birthday cake after we were handed cake pops.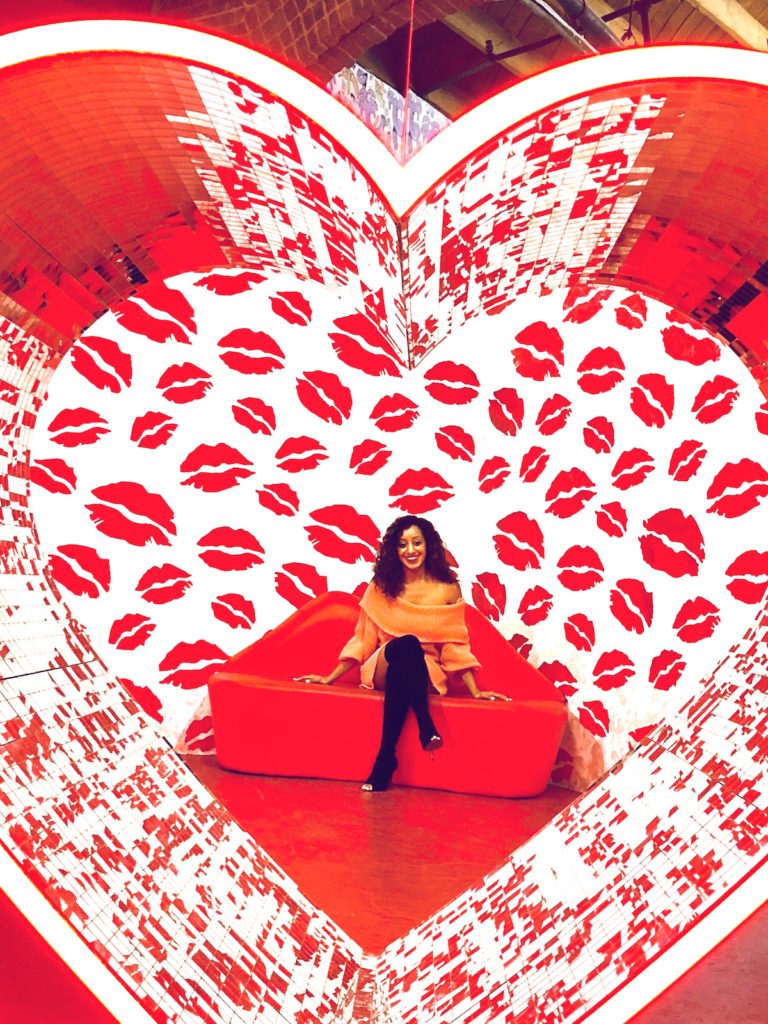 Still, there was more fun to be had inside of the exhibit, so we trekked on. We made snow angels in confetti, played around in a giant snow globe, and hopped into a yellow bathtub filled with rubber duckies.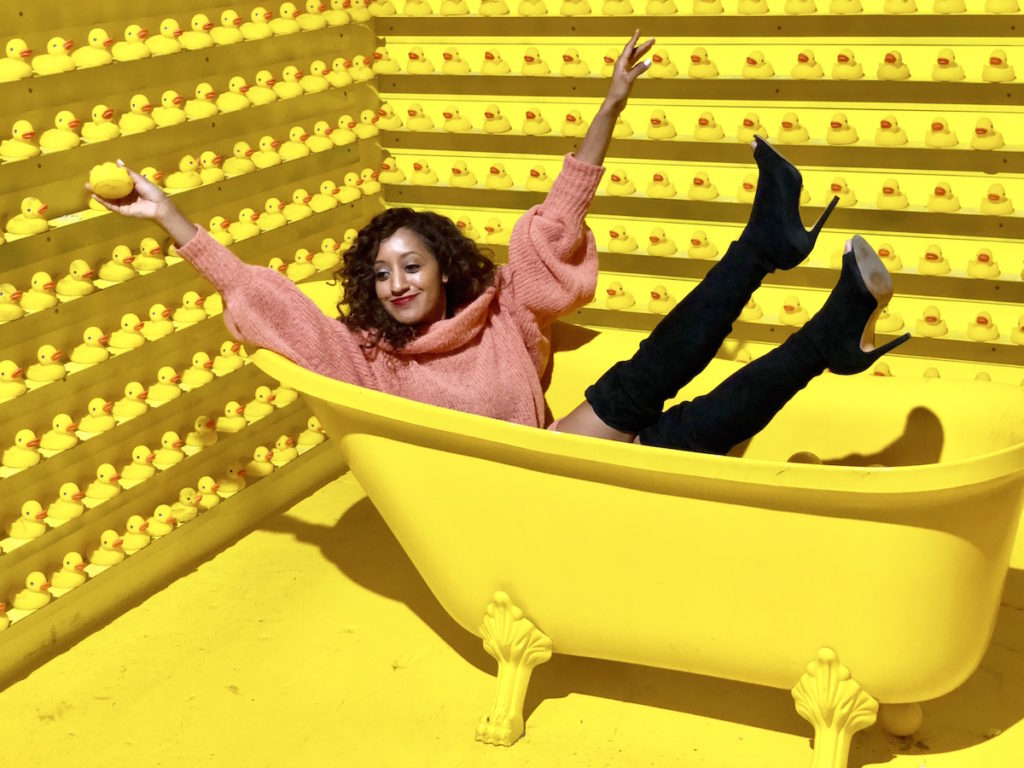 Once we reached the end, we were greeted by servers at a for-charity lemonade stand and a food truck whipping up rainbow grilled cheese (there were Instagram instructions on the truck for the best way to capture and post the grub). Before we walked out of the exit topped with a glowing neon sign that read 'Did we just become best friends?', we couldn't resist one more photo opp – a selfie in front of a flower-lined wall.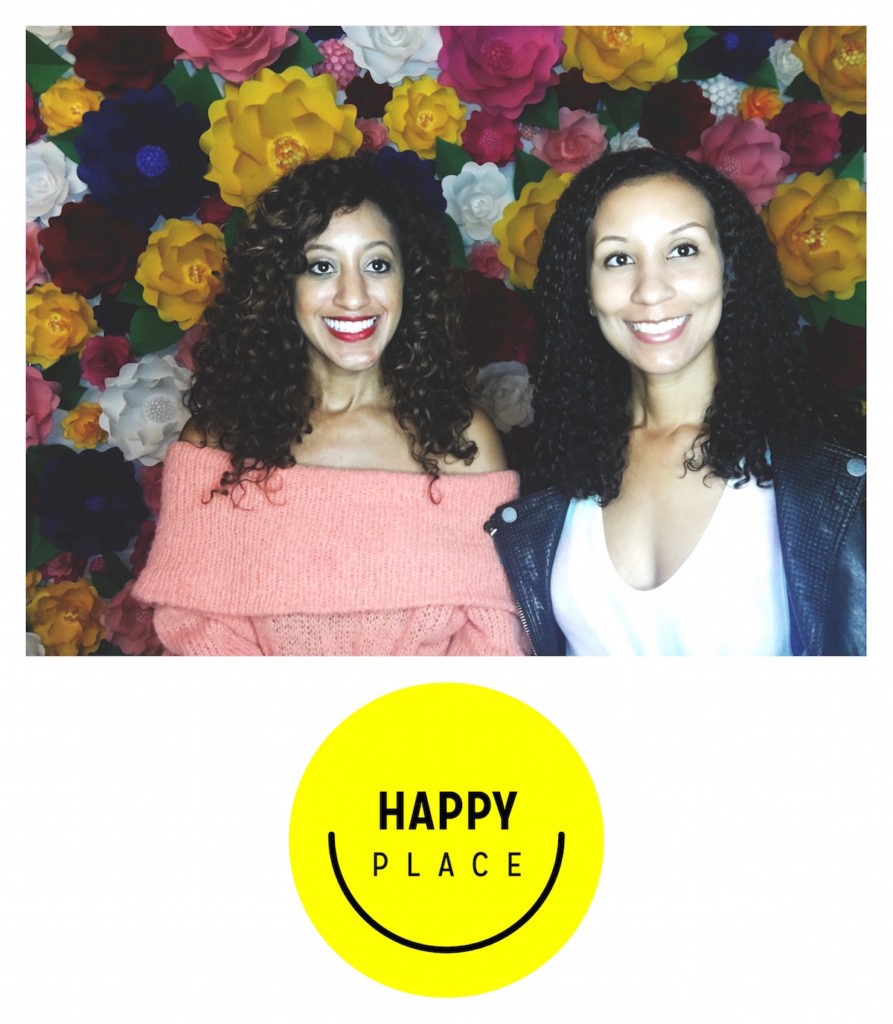 As for the inspiration behind Happy Place, founder Jared Paul told Forbes he had a bigger purpose in mind for the pop-up than just another Instagram haven. "Trying to raise my kids with great values and be great people, it's getting tougher and tougher to explain the world we live in and the political landscape," he said.
"Even though I don't think Happy Place is going to solve those problems, if families, and more importantly my family, can come participate in something positive, and maybe walk out that door with a little bit more positivity in their life, that's something we can spread a bit," he continued. "Confetti is amazing, but my overall desire is trying to do something entirely centered in positivity and happiness."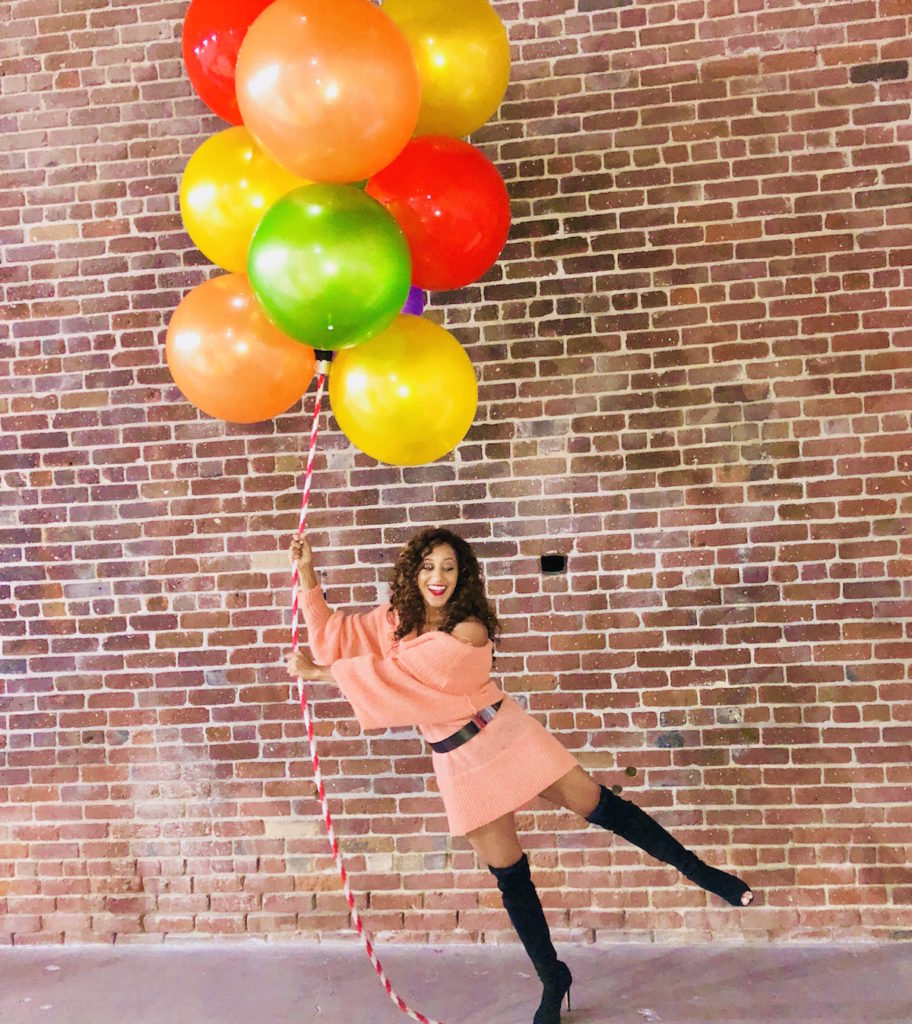 We say mission accomplished. Happy Place simply made us happy, and it looks like a ton of other people felt the love too. The first dates for Happy Place sold out quickly (through January 7th), but due to the success, they extended the dates of the pop-up through February 25th.
Tickets are available here.