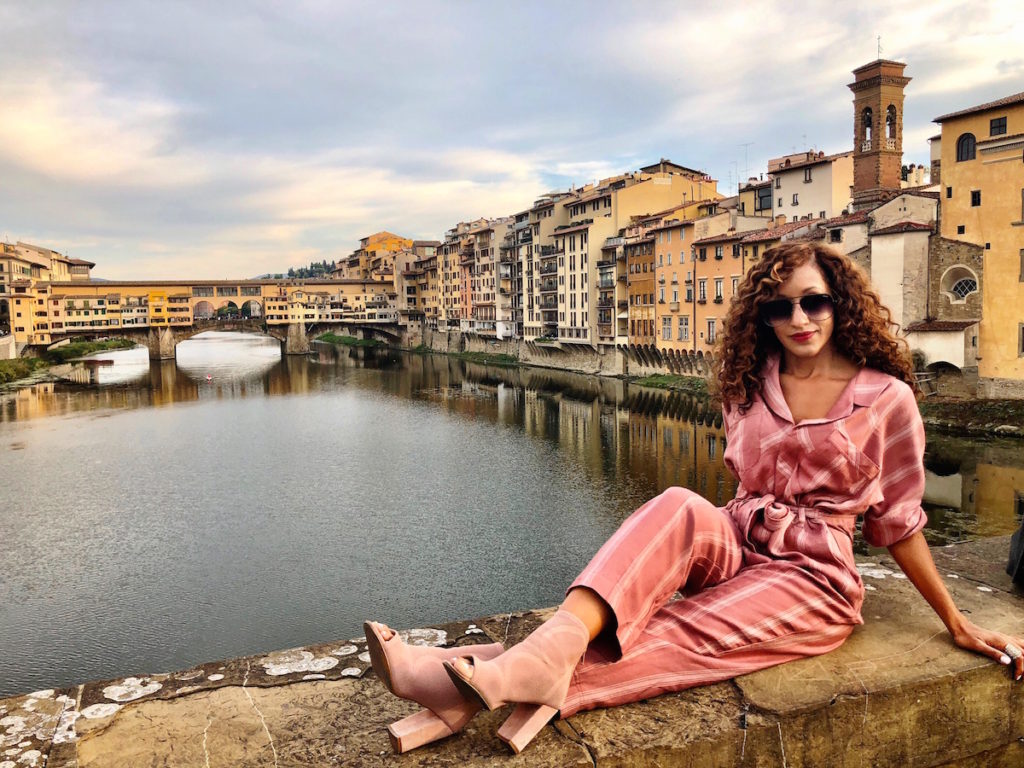 When I've asked people about what part of Italy they love the most, I'm usually given the same answer over and over again: Florence. After I spent my first day there, I completely understood why.
There's something about Florence that made it feel like home. Perhaps it was the boutique hotel we stayed in that nailed every detail, or the otherworldly grub, or the gelato that I'm craving as I write this, but it quickly became one of my favorite places in the world.
As you plan your trip to Italy, I suggest you spend at least three days there (skip Sundays if you can. Firenze shuts down like none other that day). You not only have the main hub of Florence to explore, but Cinque Terre and Tuscany are nearby too, and you'll need a day to check out each of those.

If you are like me – and plan to country/city hop your way through Italy, here are a few things you shouldn't miss if you only have two to three days to make your way through Florence.
1. Do it for the 'gram at Ponte Vecchio: There are quite a few things you can do in the Oltrarno district, and stopping by this famous bridge, which stretches over the Arno River, is one thing you must do if it's your first time there. This is one of the most photographed bridges in the city, and it conveniently leads the way to more landmarks (Florence Cathedral, Medici Chapel, etc.), boutiques, and eateries you shouldn't miss.
2. Drift around Piazza Del Duomo: There are two main sites that are hard to miss here because of their grandiose size — the Florence Cathedral and the Duomo. We were blown away as we approached the Florence Cathedral, which sits just blocks away from Ponte Vecchio. It's so beautiful on the outside with stunning artwork inside. Entrance inside of the cathedral is free, which can make for long lines, but they tend to move quickly. If you're feeling up to it, climb the 463 steps to the top of the Duomo for a panoramic view of Florence while you're there.
3. Medici Chapel: Unlike the Florence Cathedral, this structure doesn't look like much from the outside, but inside…wow. This is a haven for Michelangelo fans, given that the legendary artist helped build it. There is one room inside of it that I had to see for myself – the Chapel of the Princes. The gorgeous domed ceiling and lavish interior of the mausoleum did not disappoint.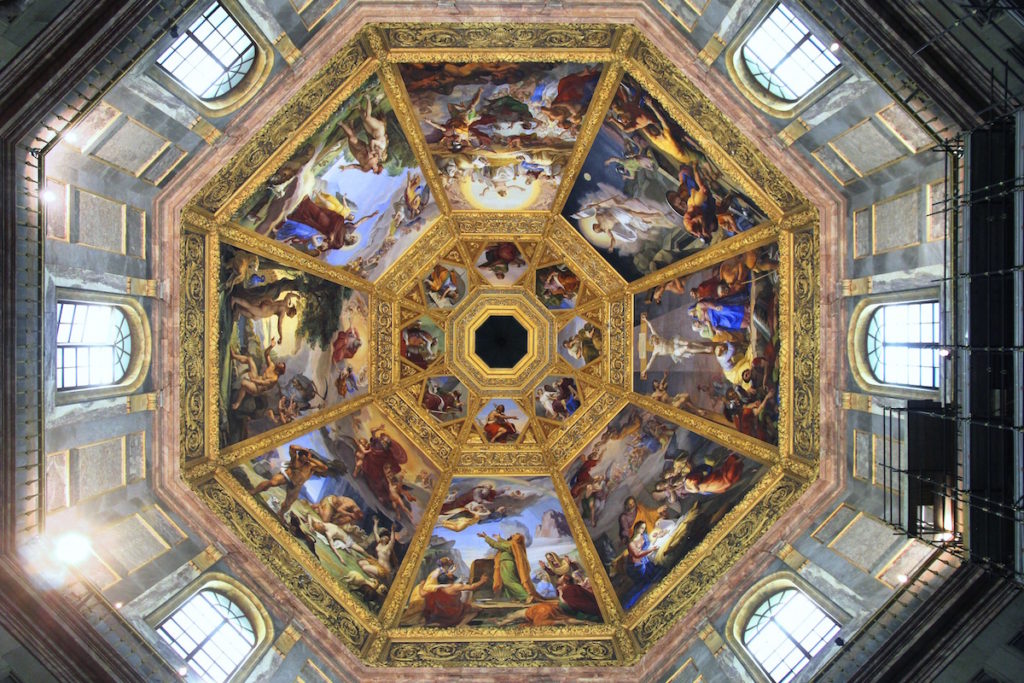 4. See the Statue of David and Grab an irish coffee at sunset at Piazzale Michelangelo: Take a quick visit to the Accademia Gallery and view the Statue of David. It stands about 17 feet tall and will blow you away. Then, head to the Piazzale Michelangelo. The irish coffee here (spiked coffee with Baileys) was the best of our trip. Sip that or have a glass of wine and take a moment to enjoy the panoramic views. When we went there, there was a musician playing the violin at the bottom of the steps, and visitors snuggled up in their coats sitting along the steps as he played.
5. Enjoy cone after cone of gelato: Run, don't walk to the gelato hotspots in Florence – it's the rumored birthplace of the sweet treat. I had the best gelato – cookies and cream – that I've ever had in my life at Gelateria Santa Trinita. The line to get in there flowed out of the store, but it was worth it. Make that one of the places you go, and check out our Florence foodie breakdown for more.
6. Shop 'Til You Drop: Anyone who knows me knows I love to shop, and Florence is the place to do it. Get your Italian leather fix at open air markets like San Lorenzo, jewelry shop in Ponte Vecchio, stroll through Piazza Pitti for cutting-edge fashion, and shop along Via de' Tornabuoni for high-end spots like Salvatore, Gucci, and Emilio Pucci.
7. Wine and Dine…and Keep Eating: The food in Florence is just mind blowing. You must, must, go to Trattoria La Casalinga. Make reservations in advance because it fills up fast. It has a very authentic vibe, is budget-friendly, and the food is out of this world (the roasted chicken and bolognese ravioli were our faves). See more of the places we loved in our upcoming Florence foodie breakdown.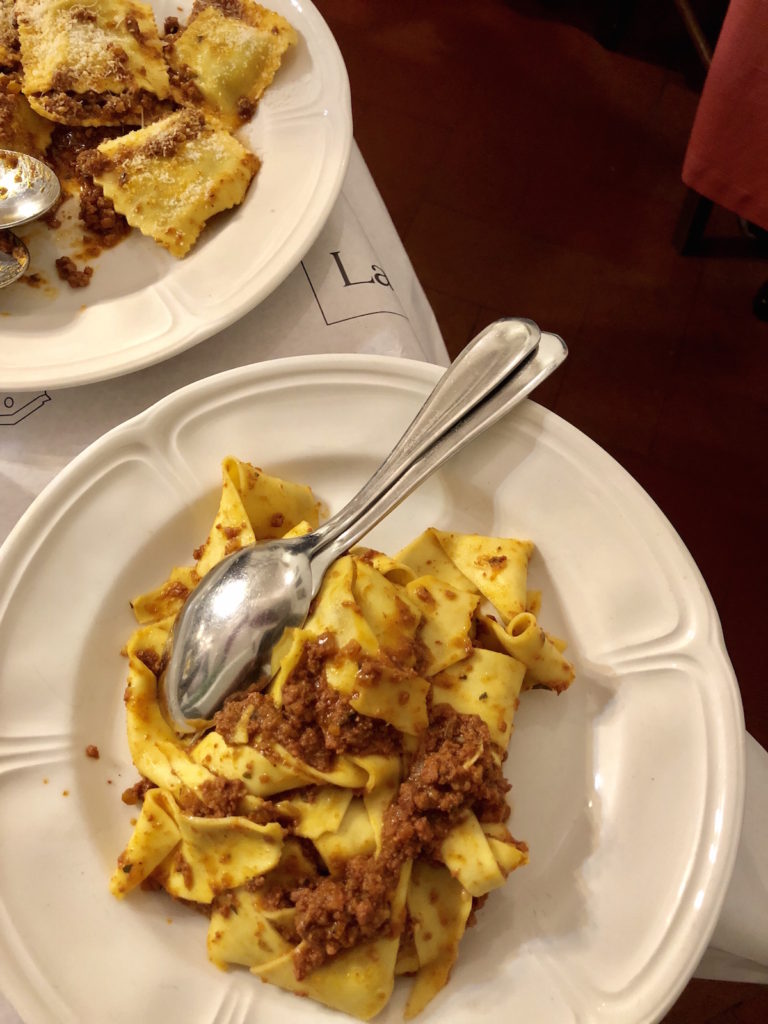 8. Drive up to Tuscany: If you love to wine taste, don't miss out on Tuscany. I must admit that if you're hyper like me (even if you love wine), this may not be your favorite part of the trip. It's a beautiful countryside, but it's very serene, slow-paced, and quiet. It's also a bit of a hassle to get there and around to different wineries if you don't have a car. From Firenze, a bus ride takes two hours to get to the nearest winery, and a car/taxi ride takes 30 minutes (the bus is €20 euros and a cab ride is about €50). Save yourself a lot of grief (I learned this the hard way) and book a car ahead of time for that drive, or book a wine-tasting tour.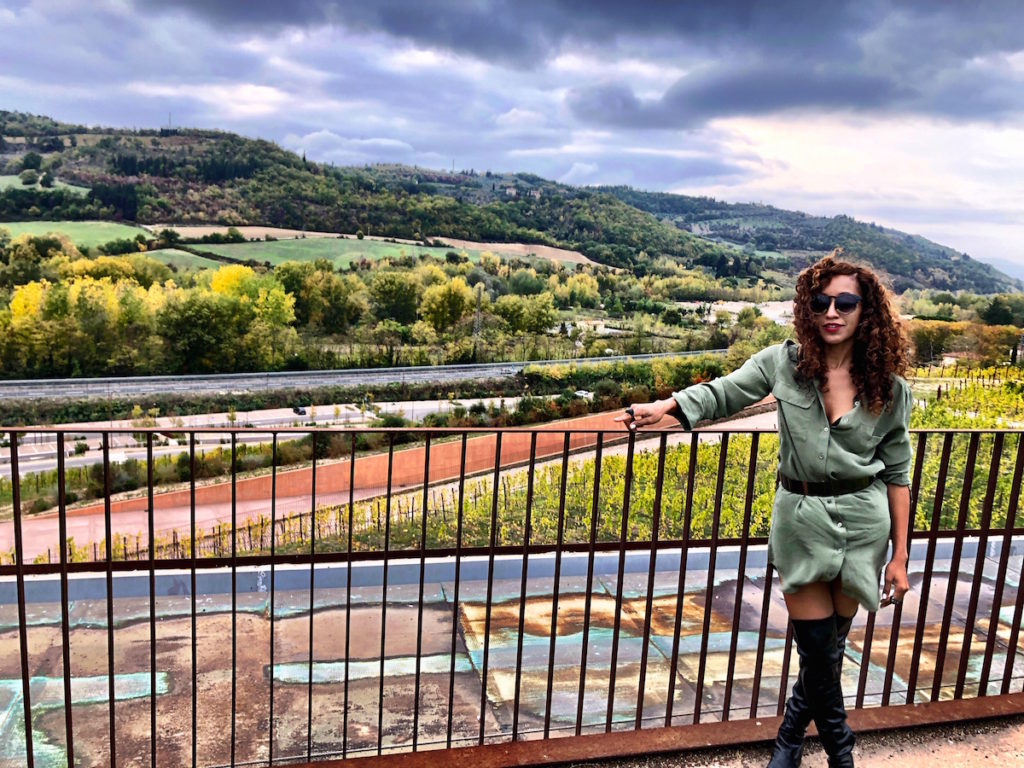 9. Take a train to Cinque Terre: Photos alone of this majestic destination should be enough to convince you to go there, but the five towns – each with a different vibe – will make you not regret the trip (about 2.5-3 hours). You can spend the day hiking around to each one or take trains to each one (get the full breakdown in our Cinque Terre vs. Tuscany post).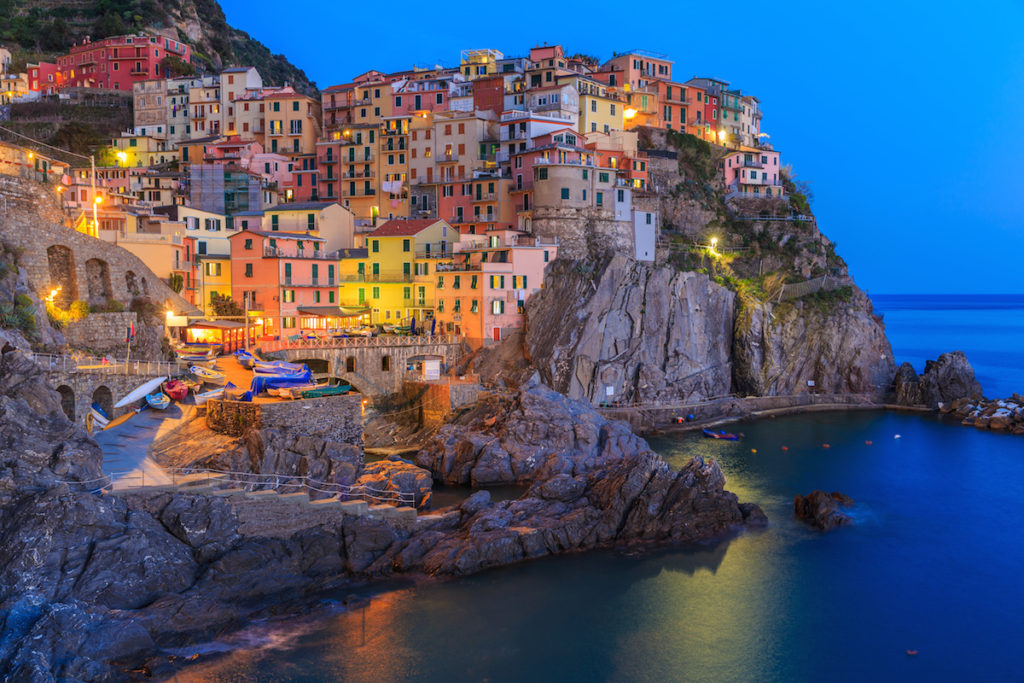 10. Check out the nightlife: Oltrarno is sort of the new, hip Florence "It" spot in Firenze. It has nightlife that has a more laid back vibe, sort of hipster cool with live music bars and lounges. Santa Spirito is livelier and has clubs, but it has a college town feel with mostly partiers in their early 20s turning up to the max.