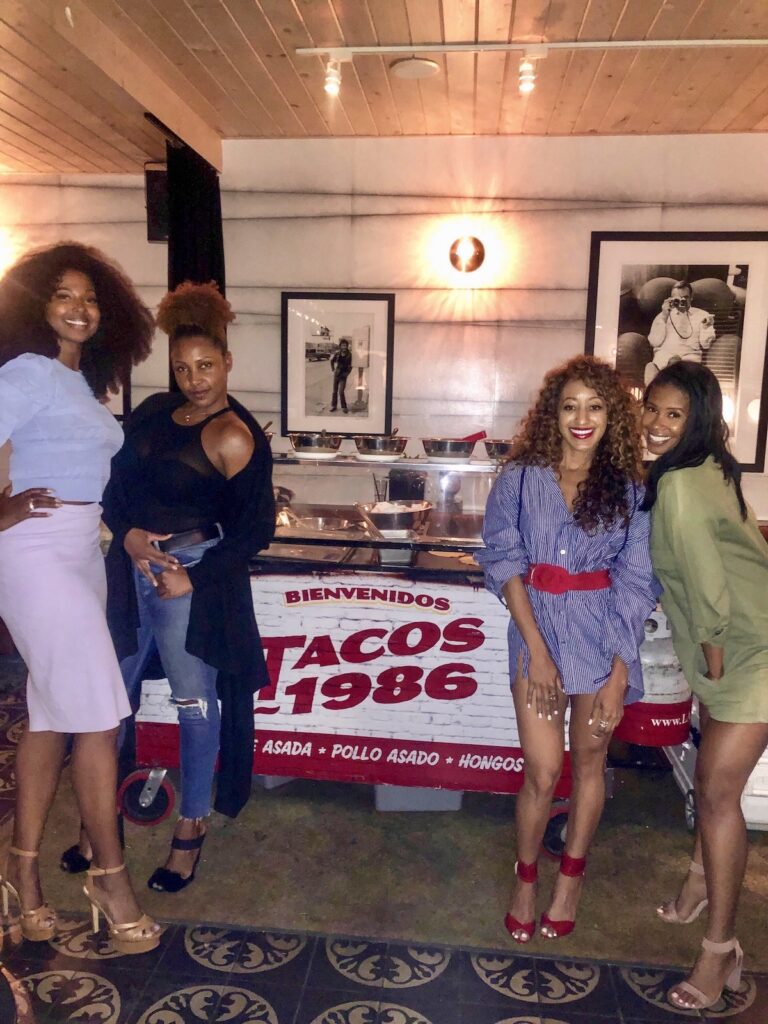 "Y'all know what today is! It's Taco Tuesdayyyyyy!" – Lebron James
Before Lebron ever tried to trademark Taco Tuesday, we've considered it an unofficial national holiday for years (no shade). And regardless of where our travels take us, you can bet that when Tuesday hits, you can catch us toasting margaritas over plates of tacos and catching up with friends if there are any tortillas in reach.
So, it was only fitting that as I rang in my birthday, I celebrated it at what has become my new favorite Taco Tuesday spot in Los Angeles – Doheny Room. I had heard about street food sensation Tacos 1986 before, so when I strolled into the chic lounge and saw a taco pop-up emblazoned with that name, I knew this birthday Taco Tuesday was going to be next level.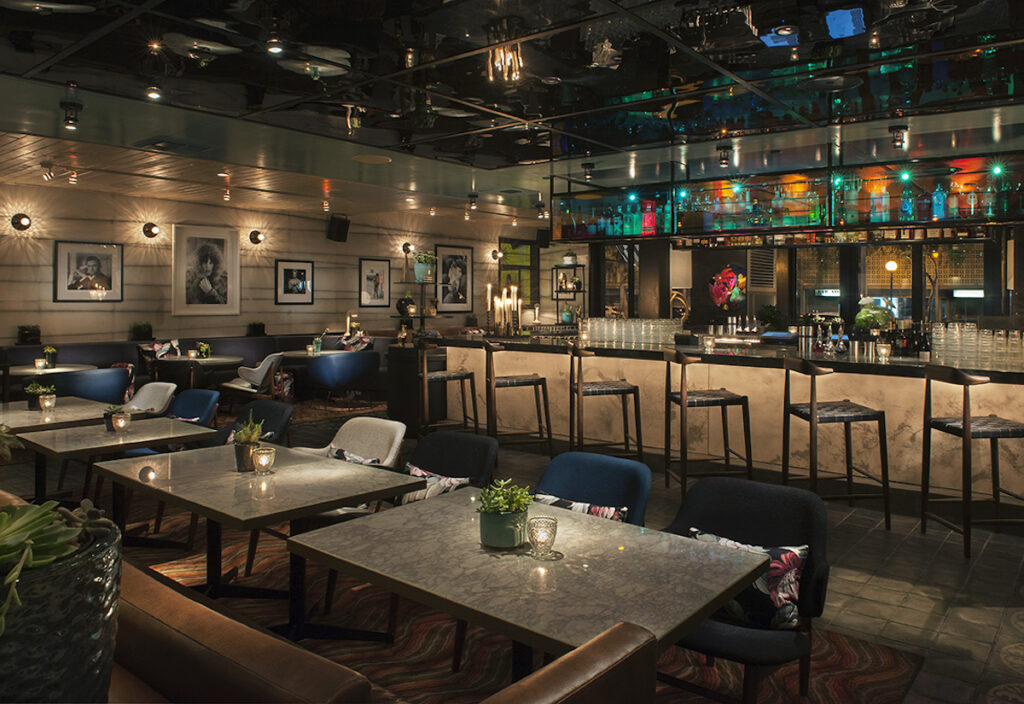 Photo Credit: SBE
The chic David Rockwell-designed space, doubles as a restaurant on the first floor and a hotspot club on the second, and Taco Tuesday takes place on the first. I took a seat in one of the cozy banquets  in a hooded striped LF dress I topped with a red belt, kicked up my red Schutz stilettos and got ready for a fun girls' night out.
And then it happened.
The first pitcher of icy margaritas dropped. We poured it around, toasted to another year of life, and grabbed a quick sip. "This is a good margarita!," I said, before hitting the taco stand. It was the signature Doheny Room margarita – the standard – and so smooth.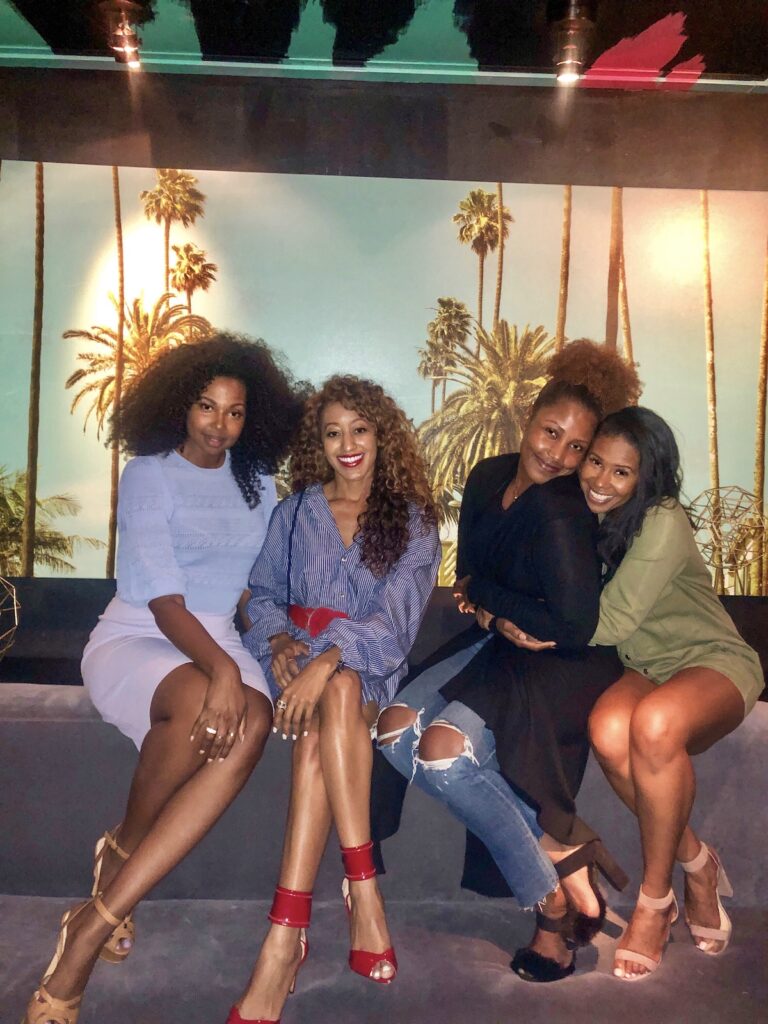 To order tacos, you have to purchase tickets, so after we got ours, I walked over excitedly to grab my first taste from the taco stand. I ordered up a carnitas taco and chicken quesadilla just to mix things up. The grub is cooked made to order, right in front of you, and slapped onto a searing hot plate that crisps up the tacos and gives just the right amount of melt to any cheese that is added to it. The result was bliss – and hands down some of the best tacos I've ever had in Los Angeles.
We kicked back, shared laughs, people watched, and danced in our seats to the ambient music by Arkade as we downed another pitcher of margaritas, and munched on all the tasty tacos, mulitas, quesadillas and vampiros Tacos 1986 we could fit in our stomachs.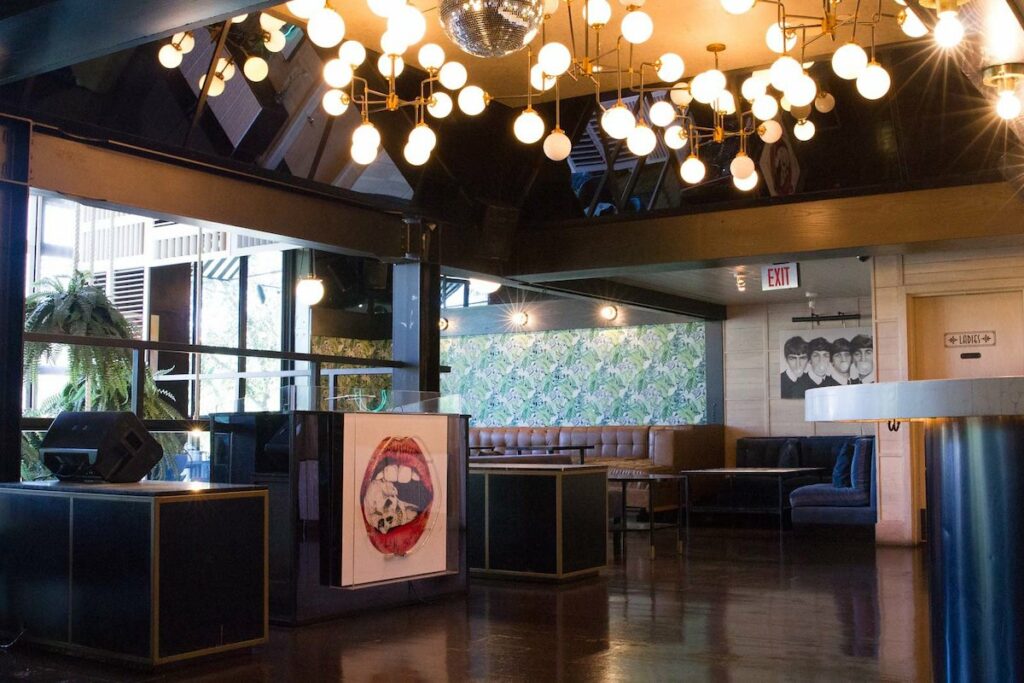 Photo Credit: SBE
Doheny Room launched Taco Tuesday with Tacos 1986 during the summer, serving up its tacos, mulitas, quesadillas, and vampiros paired with specialty cocktails to its see-and-be-seen crowd. Tacos 1986 Founder Victor Delgado (his cofounder, Joy Alvarez, is the chef), actually began his career as a busser and bouncer at SBE.
Doheny Room, which has attracted the likes of Michael B. Jordan, Miley Cyrus, Justin Bieber and more, features two bars (one upstairs and one downstairs), a photo booth, and a dinner menu that includes Impossible meatballs, a wagyu cheeseburger and mini Maine lobster rolls.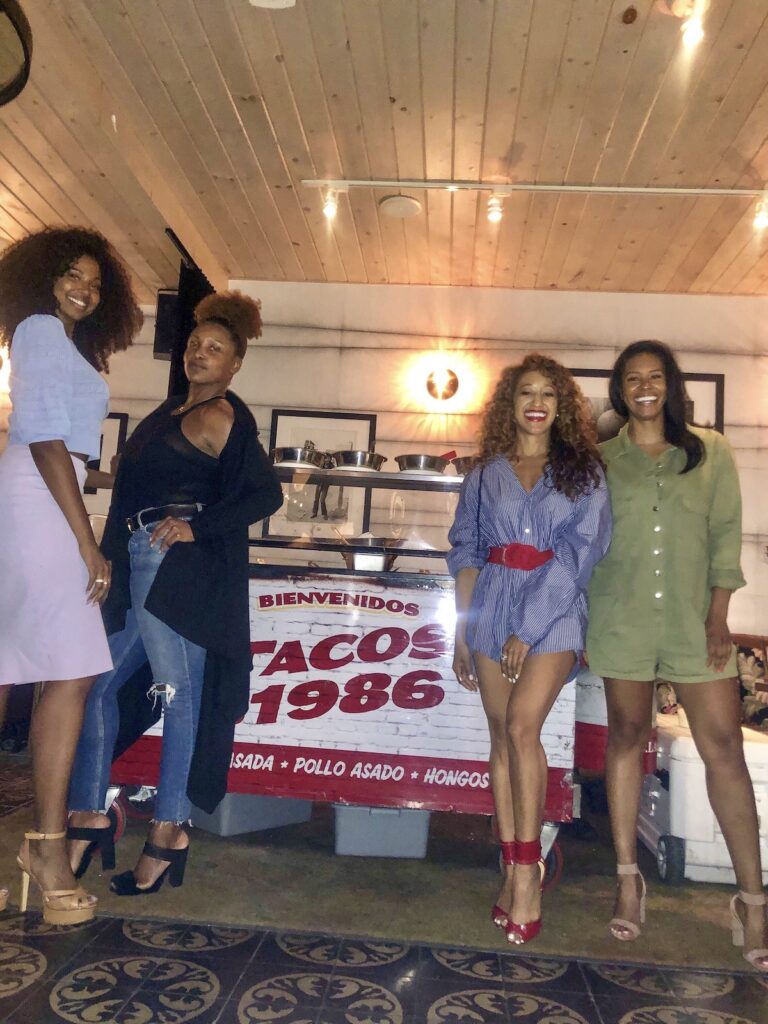 Don't miss Taco Tuesdays at Doheny Room every Tuesday from 7 pm to midnight! The party continues on the second level starting at 11 p.m. with Arkade spinning hits for the rest of the night.
As a bonus, we've included the recipe to Doheny Room's signature margarita below.
Doheny Room's Signature Margarita
2 oz Tequila (if not specified by the guest the brand is Maestro Dobel Blanco)
1 oz fresh squeezed lime juice
.75 oz house made honey mix
.5 oz Cointreau orange liqueur
Served on the rocks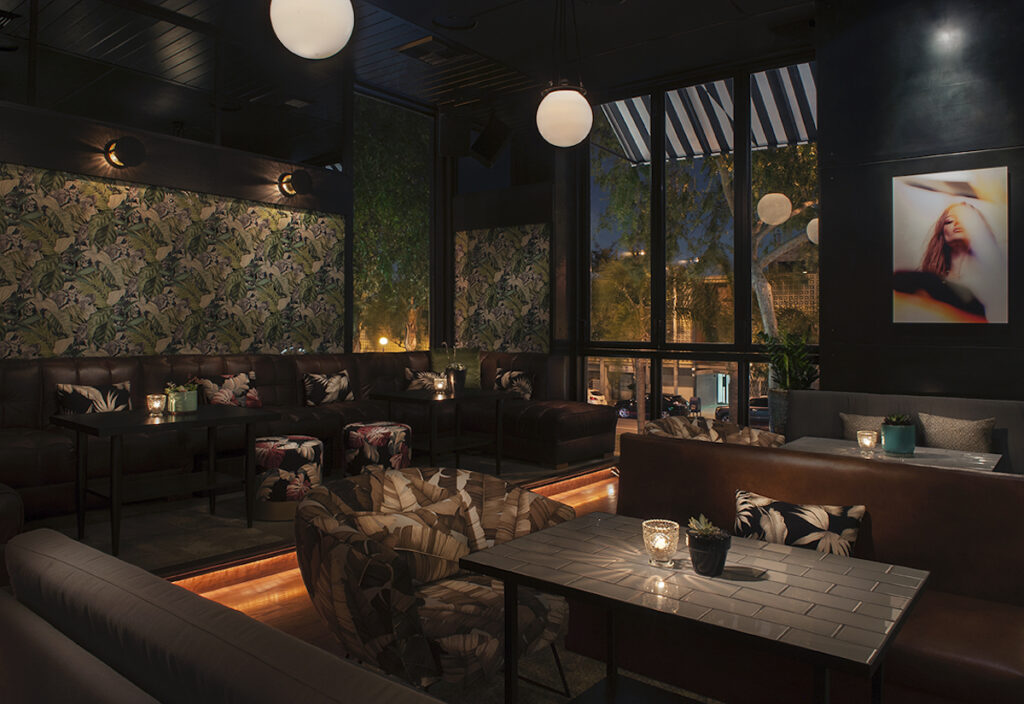 Photo credit: SBE
As for our other fave Taco Tuesday spots in the City of Angels (with Doheny Room ranking at the top), we also love Toca Madera, Pink Taco, Petite Taqueria, and Petty Cash Taqueria. If you don't have the kale cauliflower nachos at Petty Cash, you haven't lived. Trust us.