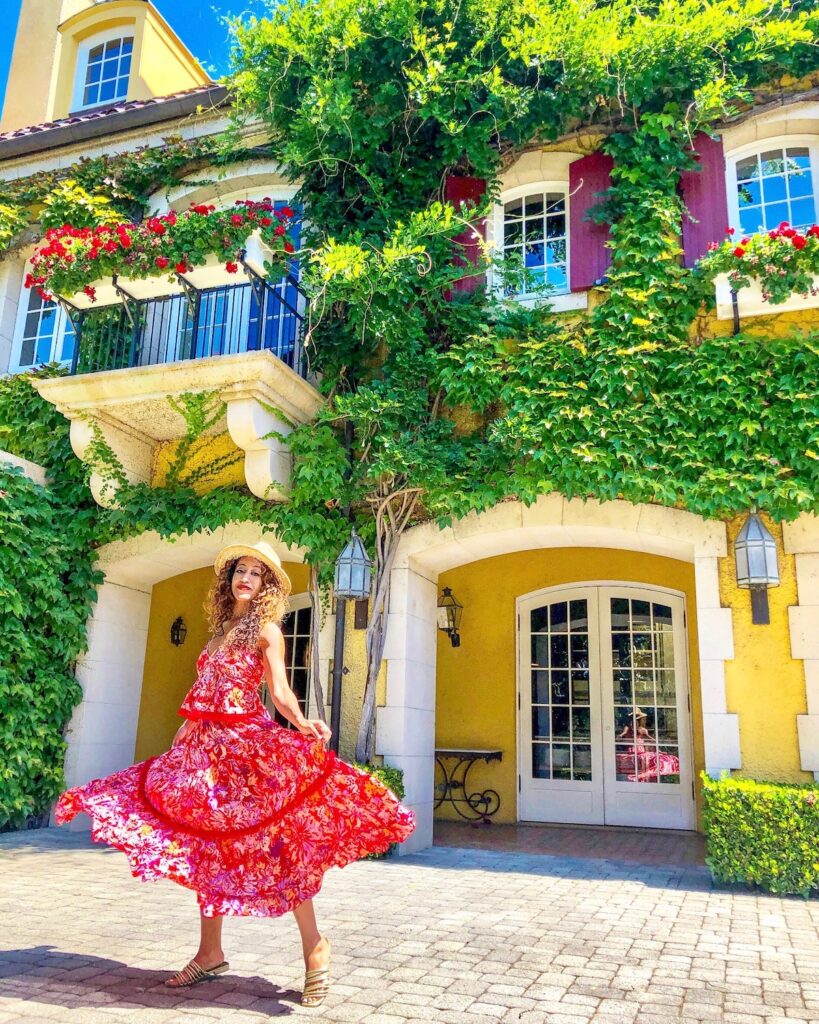 Sonoma and Napa Valley are staples when visiting California's wine country, but there's a town that's a little off the beaten path that stole our hearts right at the end of summer: The city of Healdsburg.
We never turn down an adventure, so when we got the call to explore the city, we couldn't resist it. We first heard about Healdsburg after reading a piece about it on Vogue, but it was just a small glimpse into just how great of a weekend getaway the city would make. It's a small town about an hour drive outside of Sonoma that's been getting some buzz, and one visit there will show you why. The grub at the restaurants will knock you off your feet, the affordable wine tasting experiences will woo you, and as you kick back in aromatic lavender salt-filled bubble baths at some of the cozy downtown hotels, it will make it tough to leave.
There is a new side of Healdsburg that is sprinkled with modern art, packed chef-prepped cuisine that never feels pretentious, and sprinkled with hotels that give a next level air of comfort.
We're taking you back to Healdsburg with us, with our guides on where to eat, where to stay, the top things you can't miss and more. Take a peek at the five things you can't miss in Healdsburg!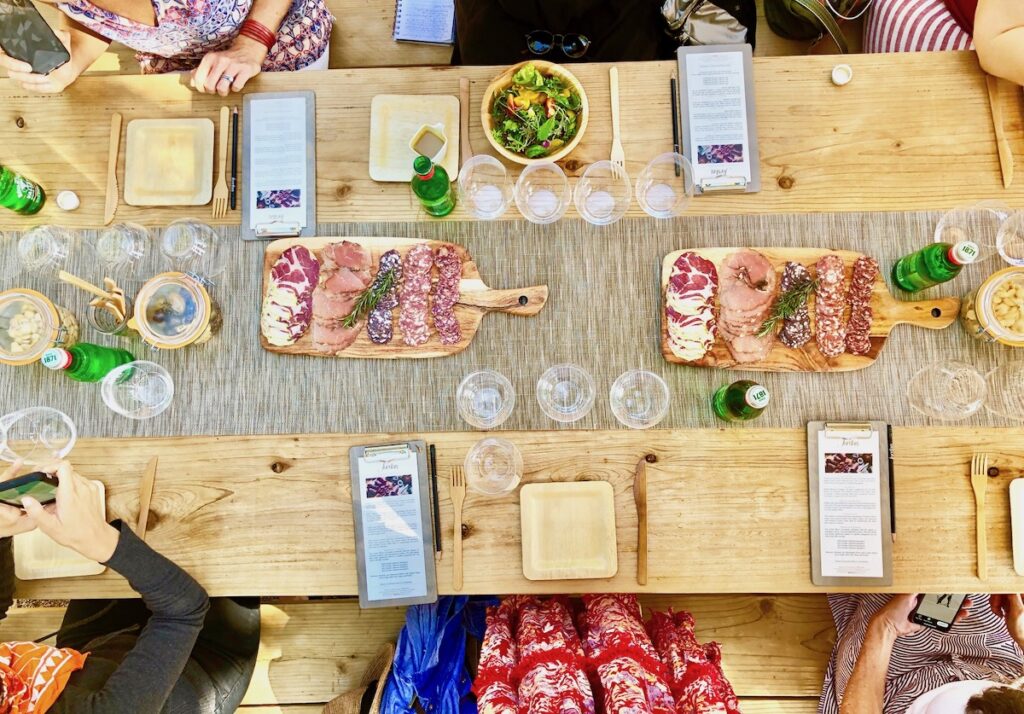 Jordan Winery, Destination Fab
Wine Tasting: If you're in wine country, you can't not go wine tasting. So, at the very top of our list is just that. Make sure to take a trip to a winery and spend the day wining and munching. As for our top three picks in town, those honors go to Jordan Winery, Dry Creek Vineyard, and Ferrari-Carano. We loved sipping cabernet sauvignon at the luxe Jordan Winery as we munched on Journeyman salami slices (if you eat meat, you need to stop by Journeyman's downtown shop), and feasting on a delicious harvest lunch packed with seasonal goodies.
While we were there, we also stayed on the grounds in one of the winery's rentable homes (a perk for Jordan members only), and even got up at 5 a.m. to witness the brand's team take on harvest day. Jordan Winery is one of those idyllic places that you can lose yourself in. If you're craving a place to relax, relate, and release while sipping some of the best cabernet you will ever taste, don't miss it.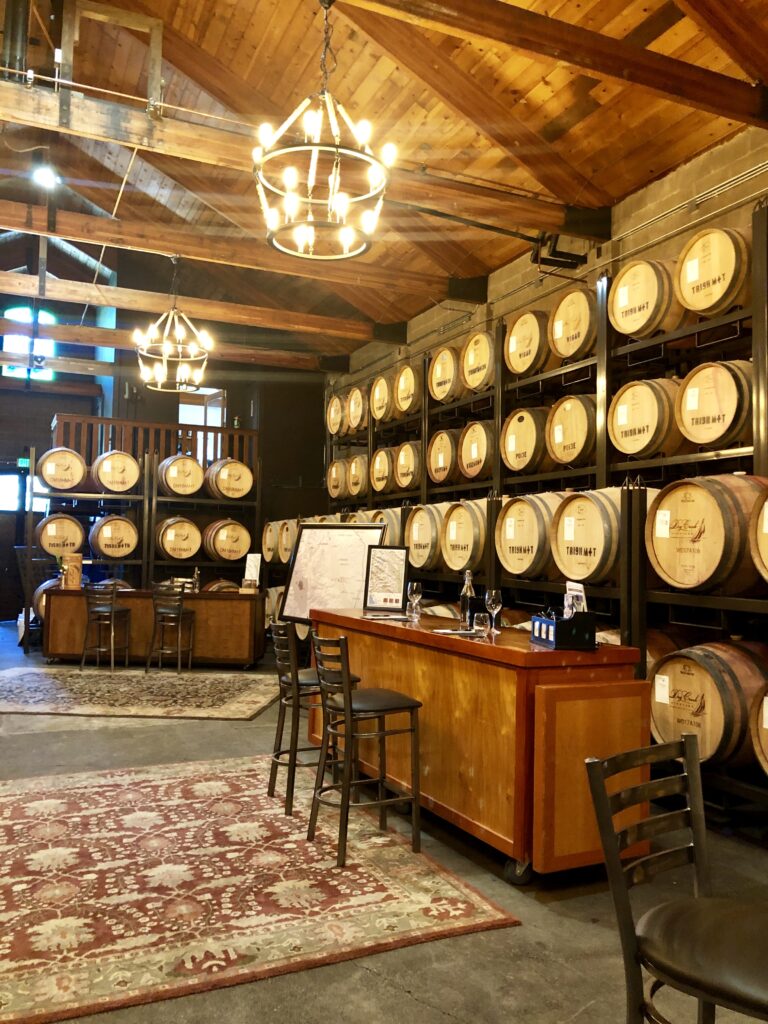 Dry Creek Vineyard, Destination Fab
At Dry Creek Vineyard, we had a blast developing our own D Fab custom blend during the Meritage Wine Blending Experience (it's $90 per person). As for how that works, you'll be presented with five different red varietals and a sommelier will give you the lowdown on the notes of each one. After tasting each type of wine, you'll mix up your own custom blend with the types you like the most, and even design your own label for your variety.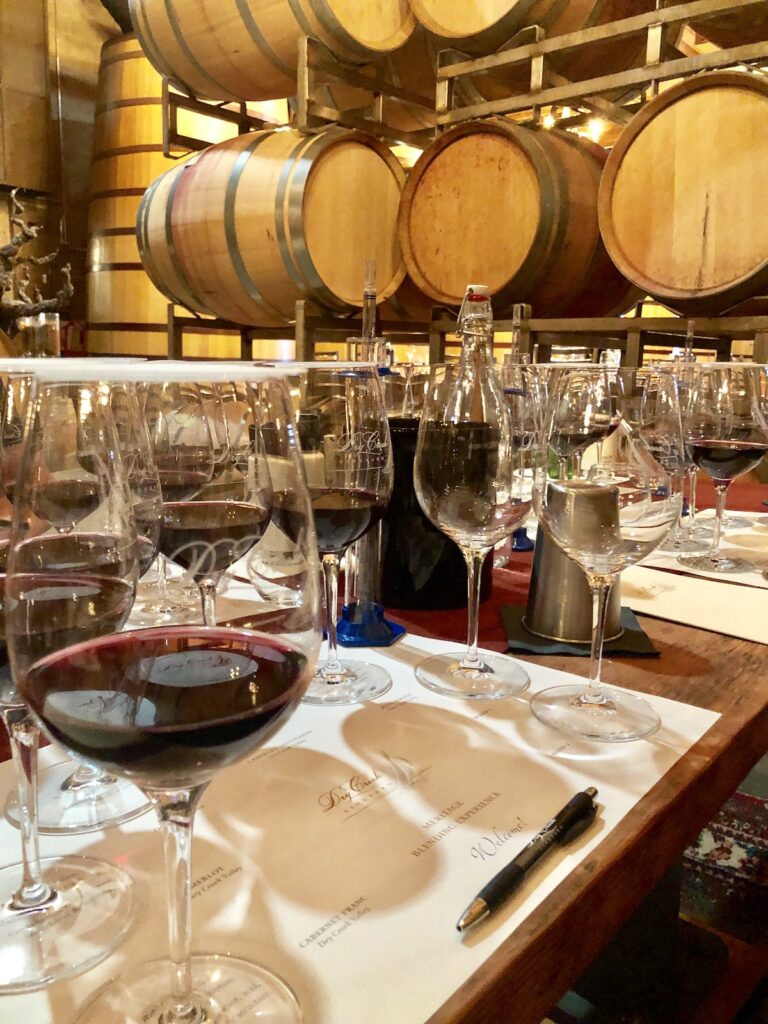 Dry Creek Vineyard, Destination Fab
We kept it simple and went with a cabernet sauvignon and merlot blend for our D Fab blend. Our label looked like a preschooler designed it, but the important thing is we tried. I would recommend the experience for a different type of winery visit, but, if you'd rather go a more budget-friendly route during your time there, you can wine taste for $15 a person in the Tasting Room.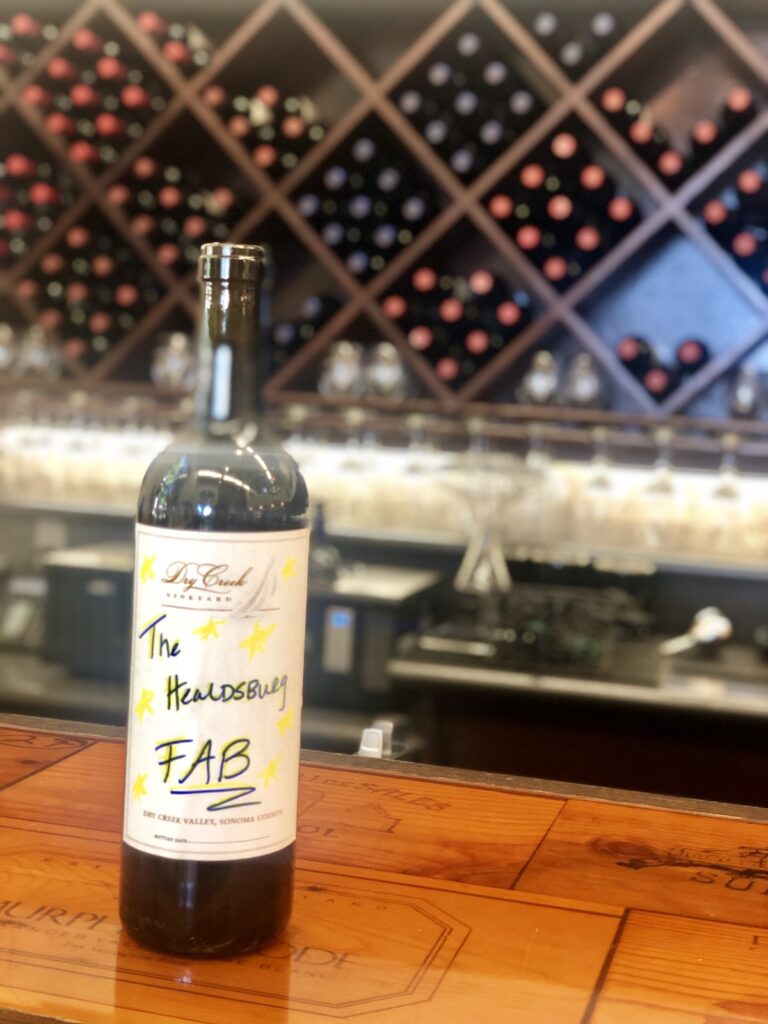 Dry Creek Vineyard, Destination Fab
Ferrari-Carano is one of the most beautiful wineries in town, if not in all of Sonoma county. If you have a thing for scenic vibes, you need to see it. There are five acres of lush, flower-filled gardens, wine tasting, and private tasting experiences. Although it's luxe, visiting Ferrari-Carano is affordable. You can taste five wines at the Villa Fiore bar for $15 or head to taste four limited release and reserve wines for $25.
Treat Yourself to the Spa: Even if you don't set aside a full day for a spa day, the massages at the Spa at Hotel Healdsburg are not to be missed. The 50-minute massages we had there were heavenly. The spa is low key, and comes complete with an outdoor pool and jacuzzi. Treatments range from $130 and up.
Take a Dip at Francis Ford Coppola Winery's Pool: When there's a pool at a winery, it's a sight to see, particularly at Francis Ford Coppola's Winery, right outside of the Healdsburg border. While you won't find a Vegas pool party vibe here, you will find a place to cool down on hot days in the midst of wine tasting (which is unique to wine country). As a bonus, there are public showers and cabins with private showers, which you can rent out for the day. Individual pool day passes are $40 a pop, and you can bring your kids to this one. Pool passes for kids age 3-14 are $20.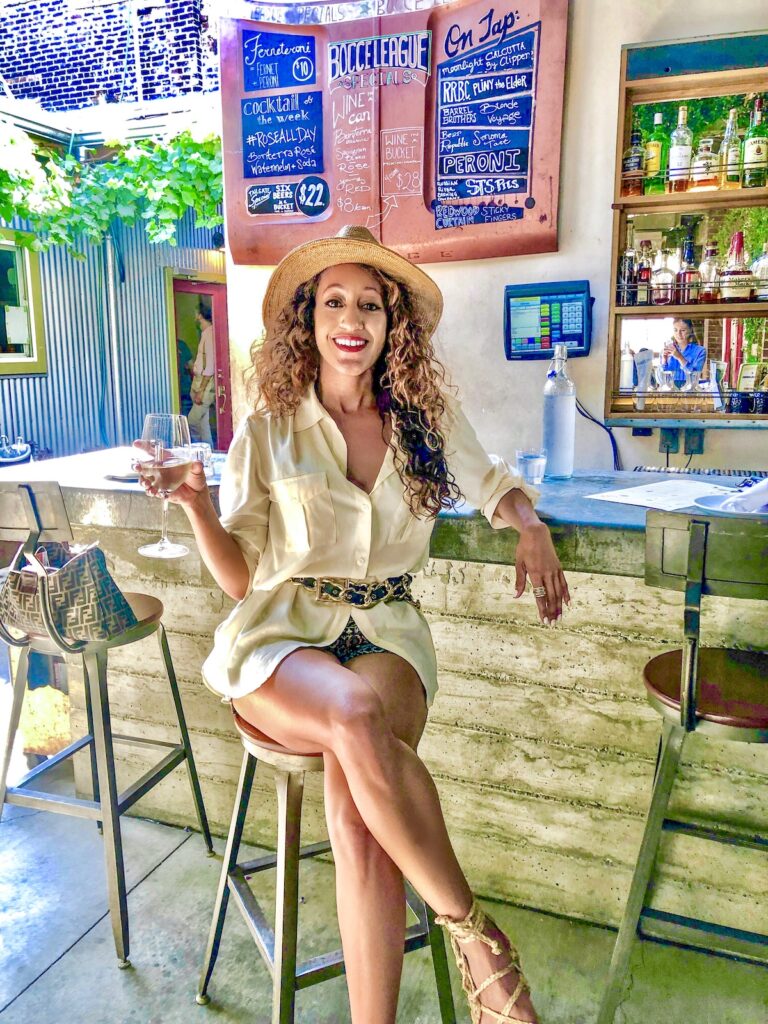 Campo Fina, Destination Fab
Eat, Eat, and Eat Again: There are so many awesome places to eat in Healdsburg that we're posting a separate full dining guide of our favorite spots to get into that. So, when in Healdsburg, eat as much and try as many places that you can (truly, we were stuffed). One way to do that is to take on Savor Healdsburg's Food Tour.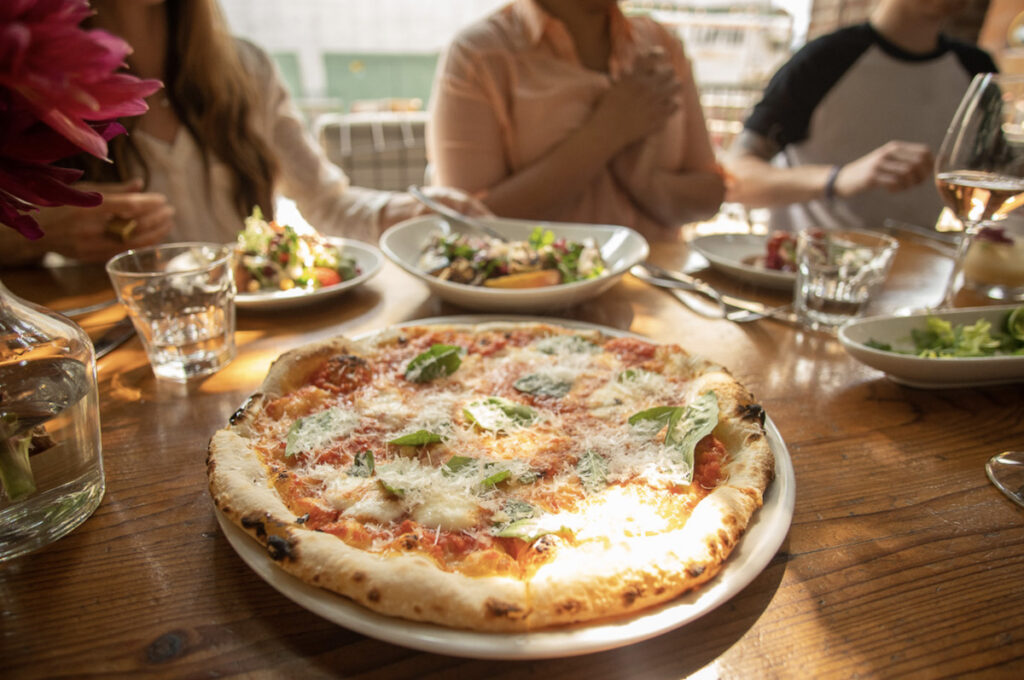 Photo Credit: Campo Fina
We don't often suggest guided tours because we usually think it's more fun for you to explore on your own (and with our guidance), but when a tour is next level like this one, it needs to be added to the itinerary. Savor Healdsburg's Food Tour is a great way to check out some of the best restaurants in the city with a local leading the way.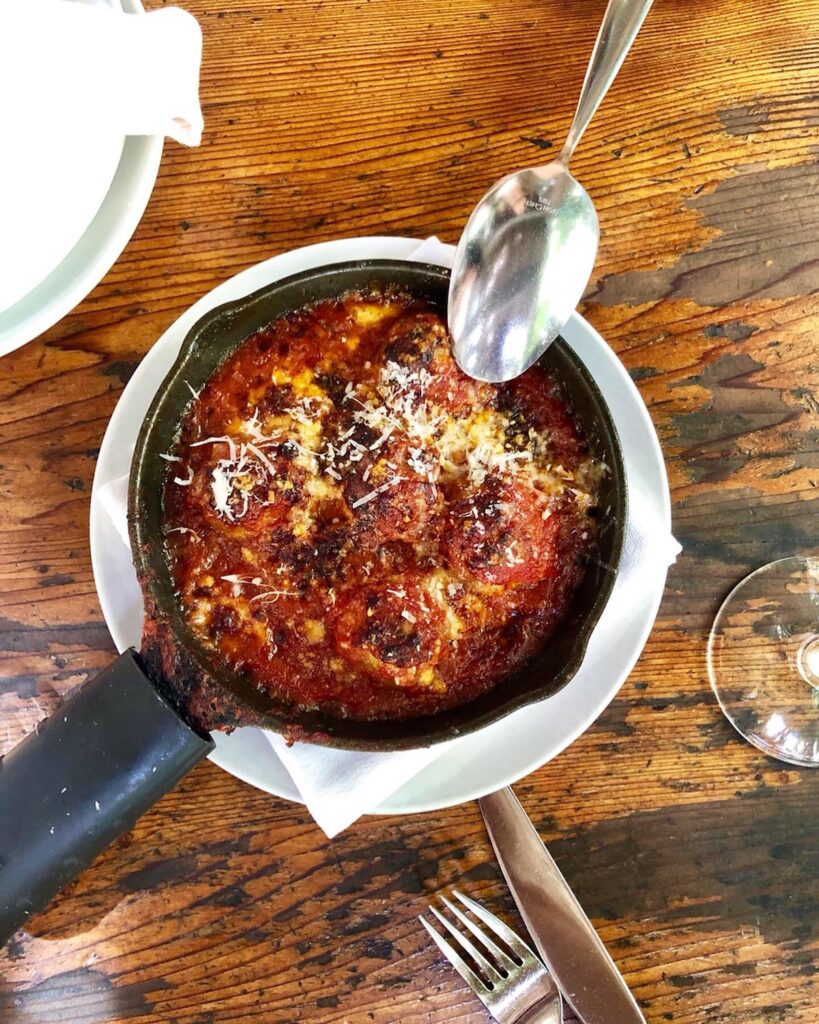 Campo Fina, Destination Fab
Tammy Gass, a Healdsburg local who started the company, took us out to four different places in a couple of hours, and we loved every single experience. Each stop had incredible grub and came complete with wine and cocktail pairings (except for our last stop at Noble Folk Ice Cream and Pie Bar). It was the first thing we did when we touched down in Healdsburg, and it was perfect timing, because we were starving.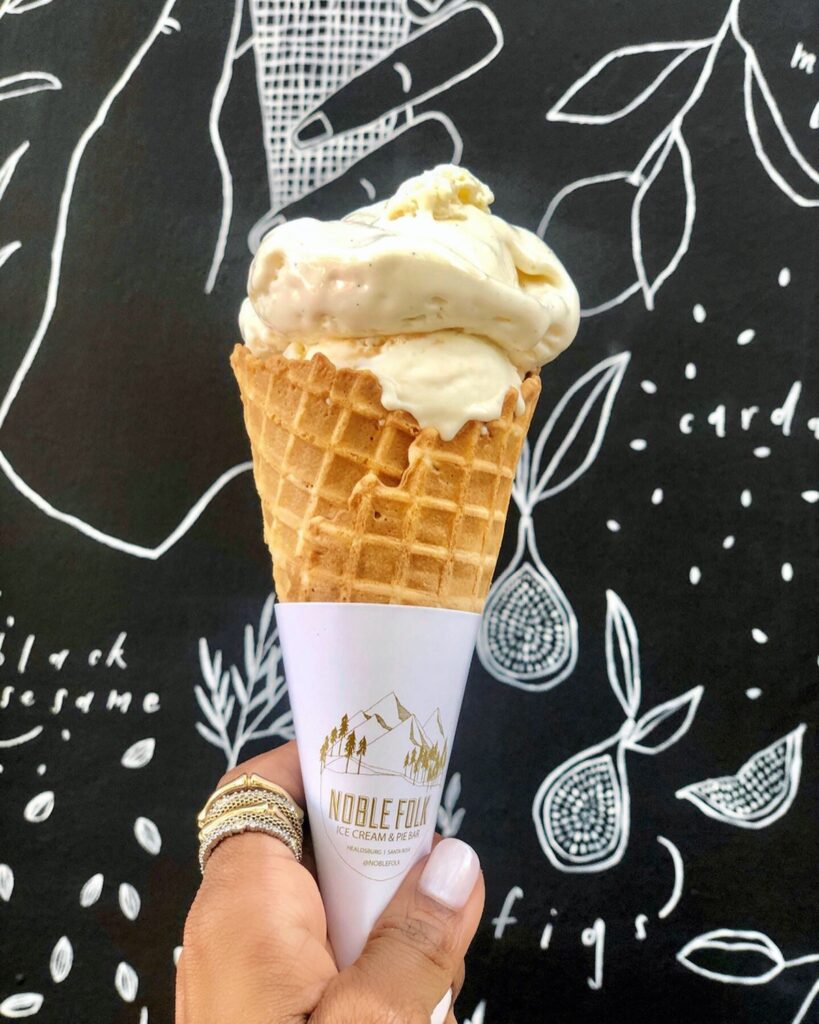 Noble Folk Ice Cream and Pie Bar, Destination Fab
We started off at Campo Fina with small plates like meatballs (the best I've ever had in Cali) paired with wine, then we moved on to Portalupi for small bites with wine flights. Each bite, like the Italian sausage and mascarpone polenta, was delicious. We wrapped up our tour with bites like croquettes and cava sangria at Bravas Tapas and then salted caramel ice cream and pecan pie at Noble Folk Ice Cream and Pie Bar.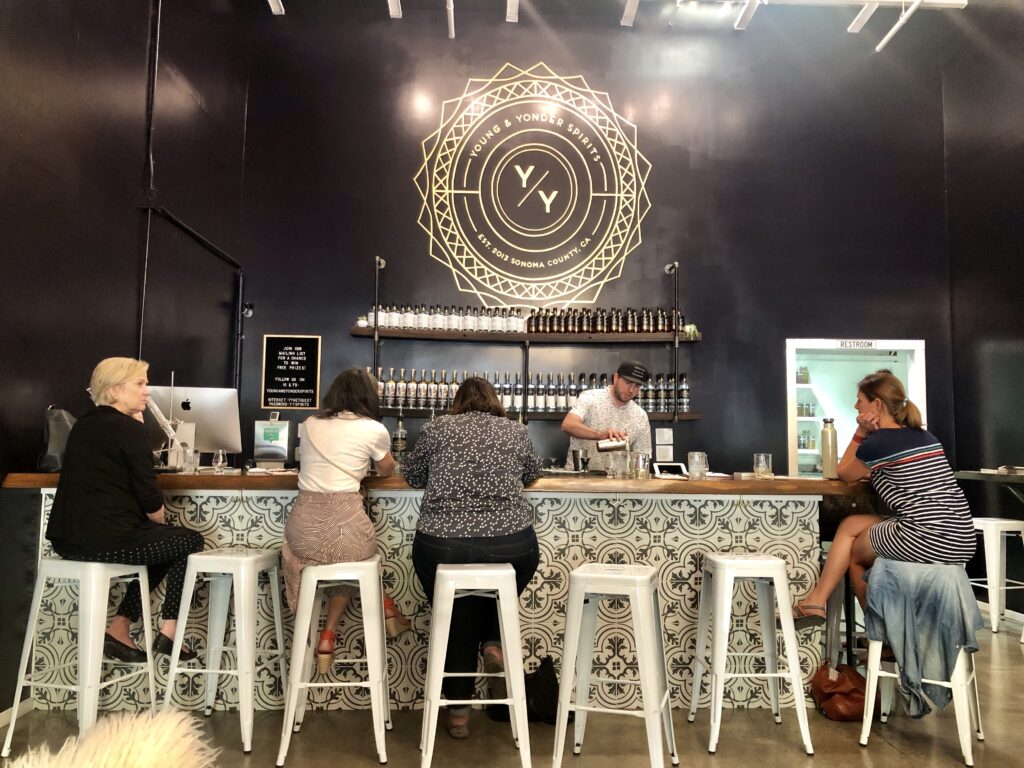 Young and Yonder Spirits, Destination Fab
Sip Spirits at Young and Yonder: When husband and wife duo Joshua Opatz and Sarah Fiske were in their late twenties, they decided to ditch their corporate jobs, join forces, and launch their own spirits brand and bar. They dubbed it Young and Yonder, and brought their chic, modern, black and white-drenched bar in downtown Healdsburg.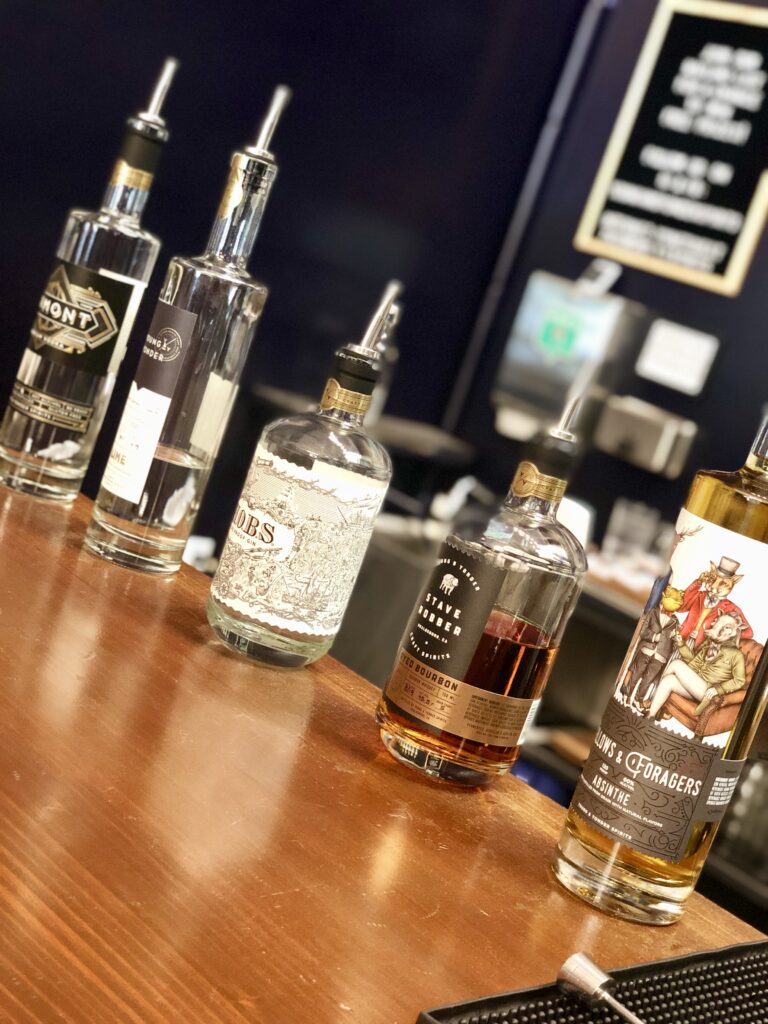 Young and Yonder, Destination Fab
The low-key, chill digs, where we sampled some of the smoothest spirits we've ever had in our lives (and we are not suckers for shots). When you go to Young and Yonder, start with a flight of the brand's spirits (only $10 for a tasting of five spirits), and if you can stand up after that, try one of the signature cocktails, which change from month to month.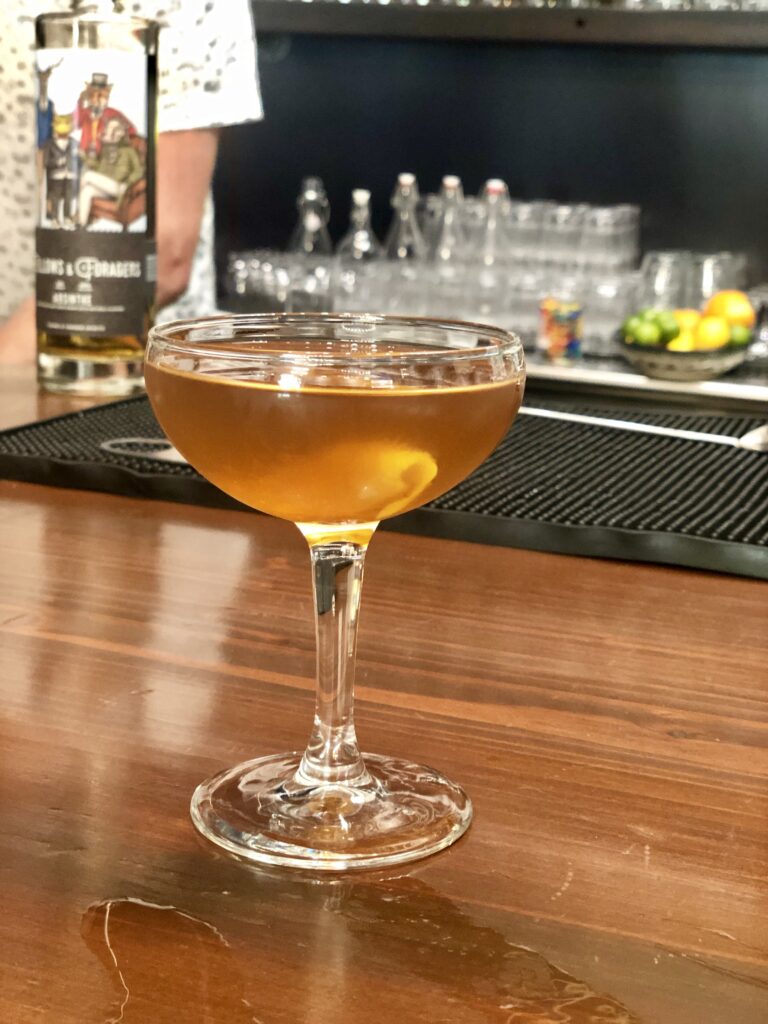 Young and Yonder, Destination Fab
Have you ever been to Healdsburg? Have any questions about it? Tell us in the comments.