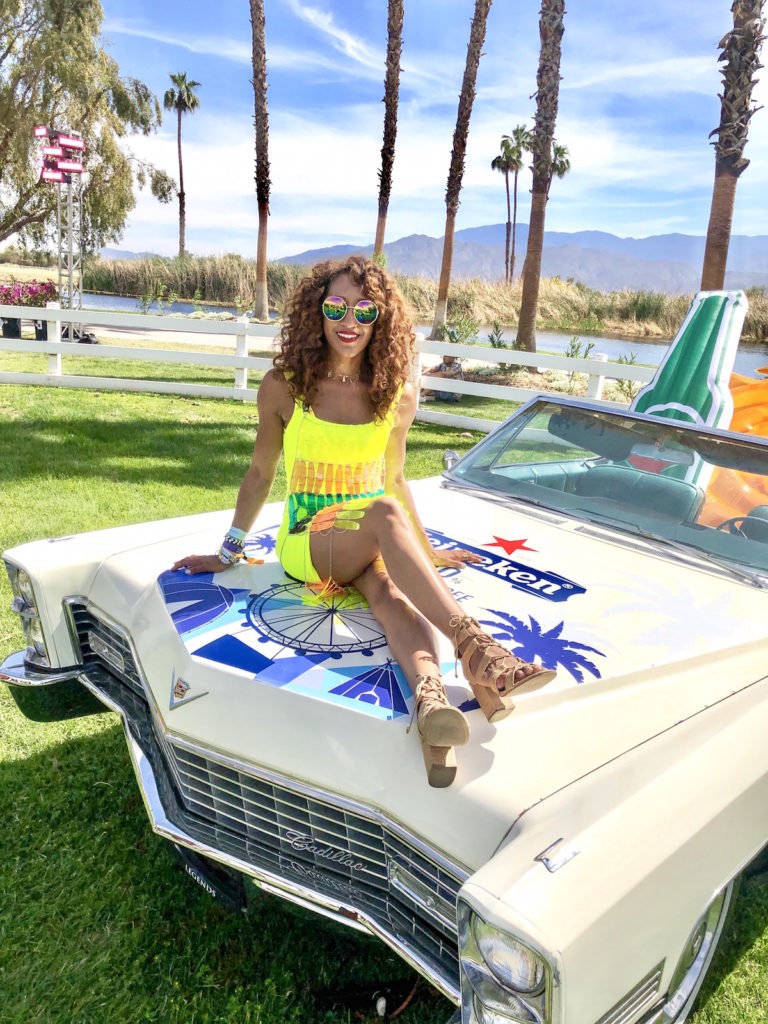 It's Memorial Day weekend, and that means summer travel season is officially here! We love a good international flight, but we also have a thing for summer road trips (particularly from Los Angeles to Palm Springs, natch).
When we're road tripping, there are a few things we swear by, but after a trip to Coachella this year and chance meet-ups with founders of incredible brands leading up to this holiday weekend, our list expanded.
Take a peek at the 7 clutch items you need to know about for your next girls' trip on the road.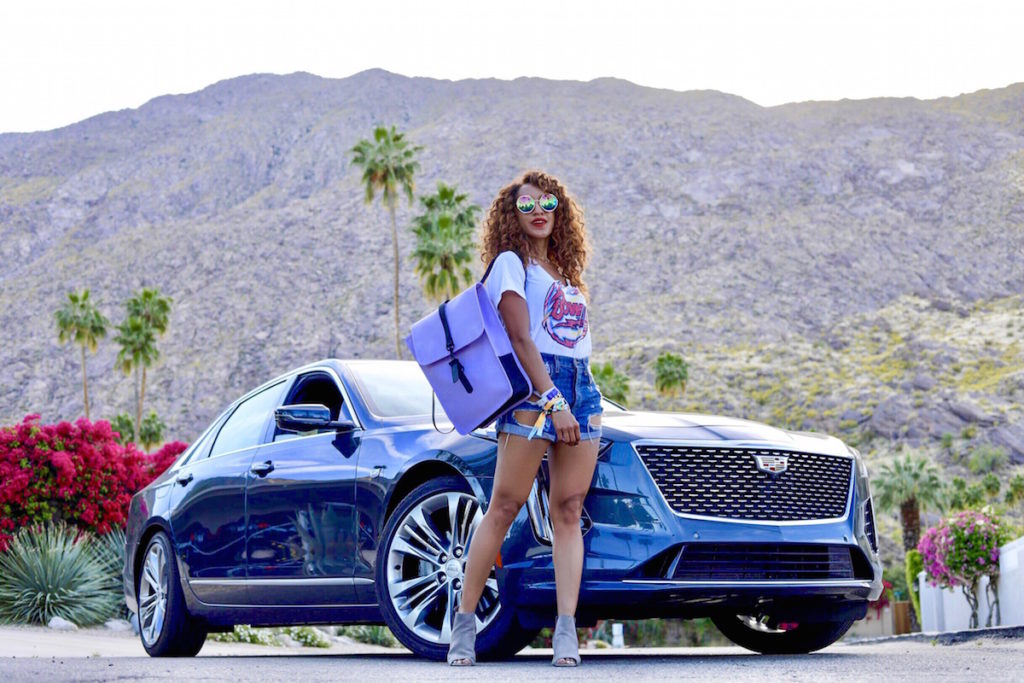 1. The IT Travel Bookbag: Rains Backpack Mini
If we're going to rock a bookbag, it needs to have a dual purpose: A very cute look and plenty of room for us to take the goodies we need on the go to the beach or the pool. We found that in the Rains Backpack Mini.

It's waterproof, spacious, sleek, and stylish, and the lavender and yellow versions wowed us. We loved the bookbag so much that the Rains Flight Bag landed on our list as well. It's a mini version of the bookbag that is the size of a clutch, and is the perfect accessory for casual looks. The olive hue is one of our faves.
2. The Pre-Game Arrival Cocktail: Post Meridiem's Vodka Gimlet and Old Fashioned
During a recent trip to Atlanta, we stumbled upon the cutest canned cocktails – Post Meridiem Spirits. There are five varieties – The Vodka Gimlet, Margarita, Daiquiri, Mai Tai and Old Fashioned. Our favorites are the Vodka Gimlet and Old Fashioned. For now, you can only get buy them in Georgia, so if you take a trip there, stock up. (The company has plans to expand into other markets and the online retail space soon, though, so if you want them, let us know in the comments).
We love these because they're strong, tiny and tasty. They're easy to stash in your bag for a beach or pool trip, or to throw in a cooler to start the party as soon as you arrive to your destination and settle in at your hotel or Air B n B.
3. The Wine We're Kicking Back With By the Pool: Cupcake Vineyards Canned Wine
Any wine that is not in a bottle hasn't always had the best rep (don't @ us), but these Cupcake Wines canned cocktails are some of our faves when it comes to portable wines (particularly the pinot grigio variety). They are not only delish, but so much easier to tote around than a big wine bottle. We highly recommend throwing these in a cooler too and kicking back with one when you arrive at your destination.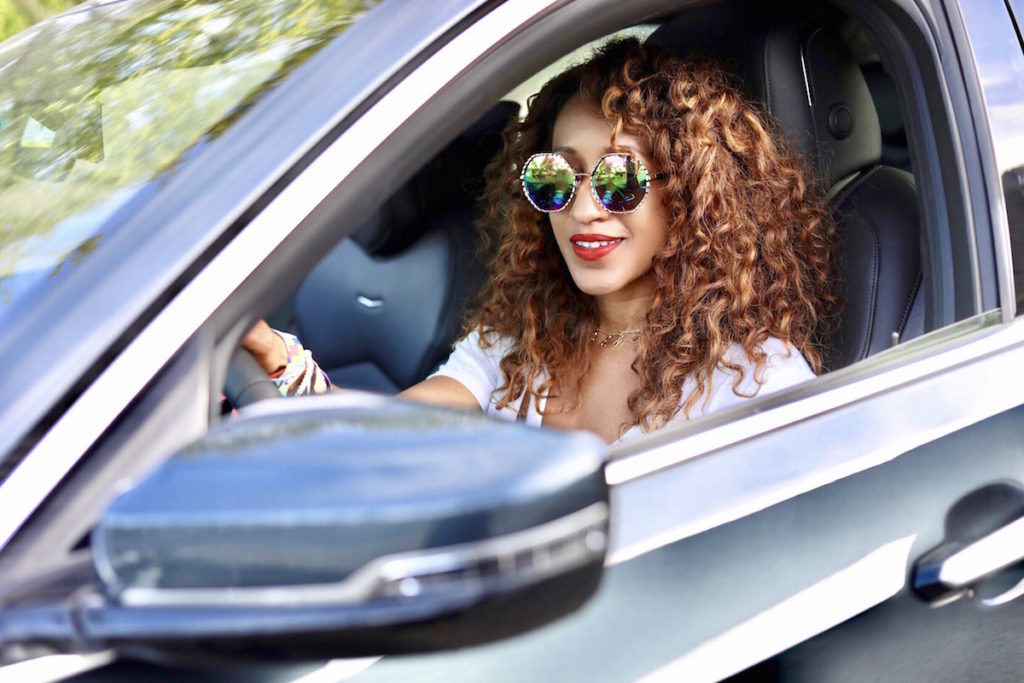 4. A Fire Pair of Shades: Too Many to Name So We Made a Shoppable List
Seriously though…can you really have an epic road trip without throwing the right type of shade? We think not. A good pair of sunglasses is a must for us when we're road tripping. This summer, we're swooning over so many Quay shades, but we also have a thing for clear-rimmed Wayfarer Ray Bans, neon shades, and cat-eyed sunnies.

Take a peek at our favorites in our Shoppable Summer Sunglasses Line-Up Above!
5. The Healthy Travel Snack: Wolo Protein Wanderbar
Yes, we too, love a good indulgent snack moment, but when it comes to packing something healthy, look no further than the Wolo Protein Wanderbar. During a trip to a pre-Coachella Gifting Lounge, we were introduced to these and fell head over heels. The travel-themed protein bar names like the Cocoa Crunch Frequent Flyer and Salted Caramel Bon-Bon Voyage reeled us in, but the taste of these gluten-free, soy-free snacks keeps us coming back for more.
Wolo Protein Wanderbar, Various.
6. Our Fave Cozy Road Trip Kicks: UGG Fluff Slides and Athletic Propulsion Lab's Techloom Sneakers
We know what you're thinking…it's too hot outside for UGG booties in the summer. Is it too hot for UGG Fluff Slides though? No. Driving or riding in a car for hours in heels is just not the vibe, and your feet will be uncomfortable in no time. If you want to drive in a shoe that feels like a slipper, these are so cozy you won't want to take them off.

If you need a comfy shoe alternative that's not a fluffy UGG sandal, Athletic's Propulsion Lab's Techloom Breeze Sneakers are everything. We live for the colorways (we have them in red/white), and they are comfortable, and versatile. You can rock them with casual summer dresses, denim, or with comfy joggers on the road and once you reach your destination.
7. The On-the-Go Hand and Body Moisturizer: BonBlissity Sweet and Single Moisturizing Candy Scrubs
We love finding new beauty products that are travel-friendly and Bonblissity's mini candy scrubs are no different. They are a blend of natural butters and oils in a sugary, salty scrub. Simply unwrap one, crumble it onto your hands and use a few drops of water to exfoliate and moisturize your hands on the go.