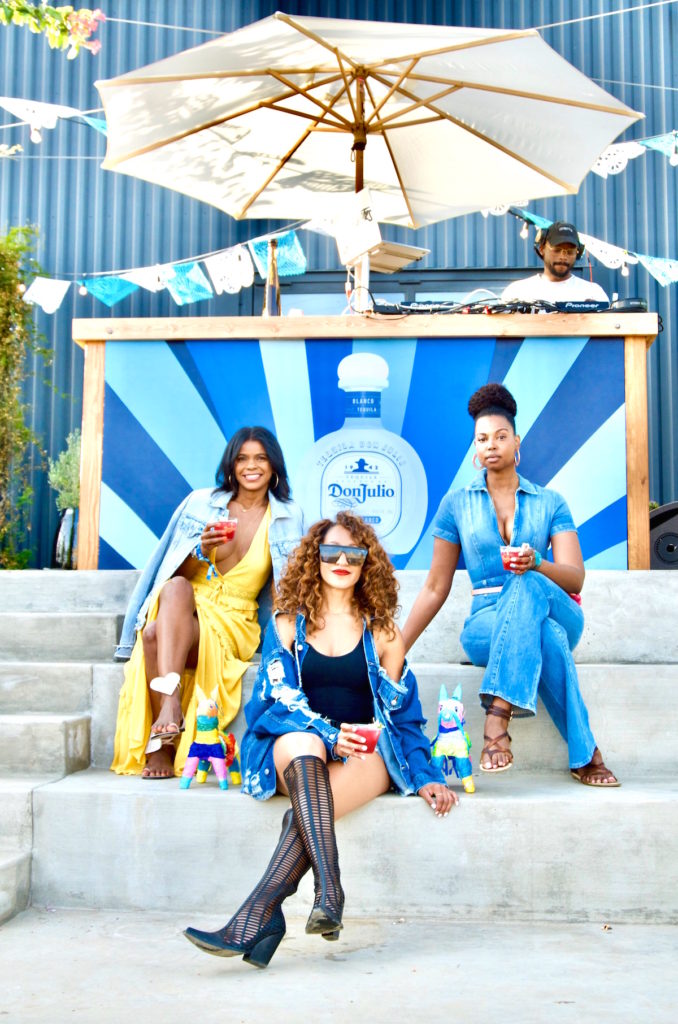 Cheers to Cinco De Mayo!
One of our favorite ways to ring in the holiday is at Don Julio's Cinco De Mayo bash in Los Angeles, so we were thrilled when one of our fave tequila companies teamed up with The Infatuation to bring the fete back to the city, with new surprises to boot.
As soon as we strolled inside Rolling Greens in downtown Los Angeles, we knew this was our type of party. The vibe was everything inside of the invite-only fete. #1942Crew members DJ Tay James, DJ Mos, and Devin Lucien were already on hand spinning hip hop and top 40 hits, and partygoers were mixing and mingling as we made a beeline to one of four open bars.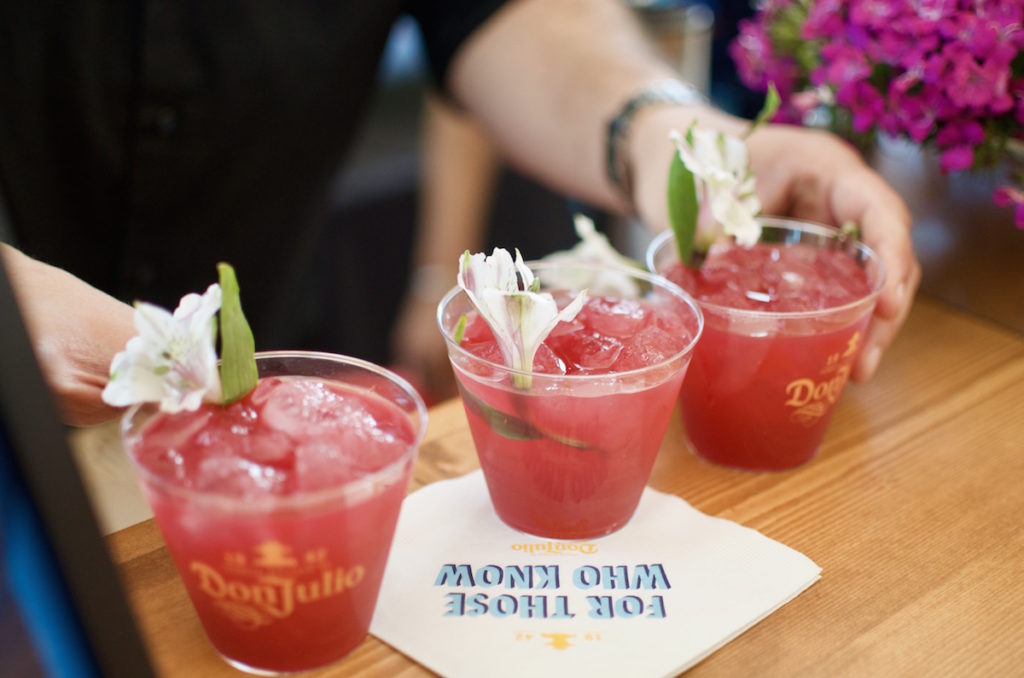 Photo By: Brian John
As we grabbed colorful, flower-topped Rosaritas and Maracuritas, we danced with friends and headed inside the Don Julio aluminum airstream for a tequila tasting with the brand's Master Distiller Enrique de Colsa.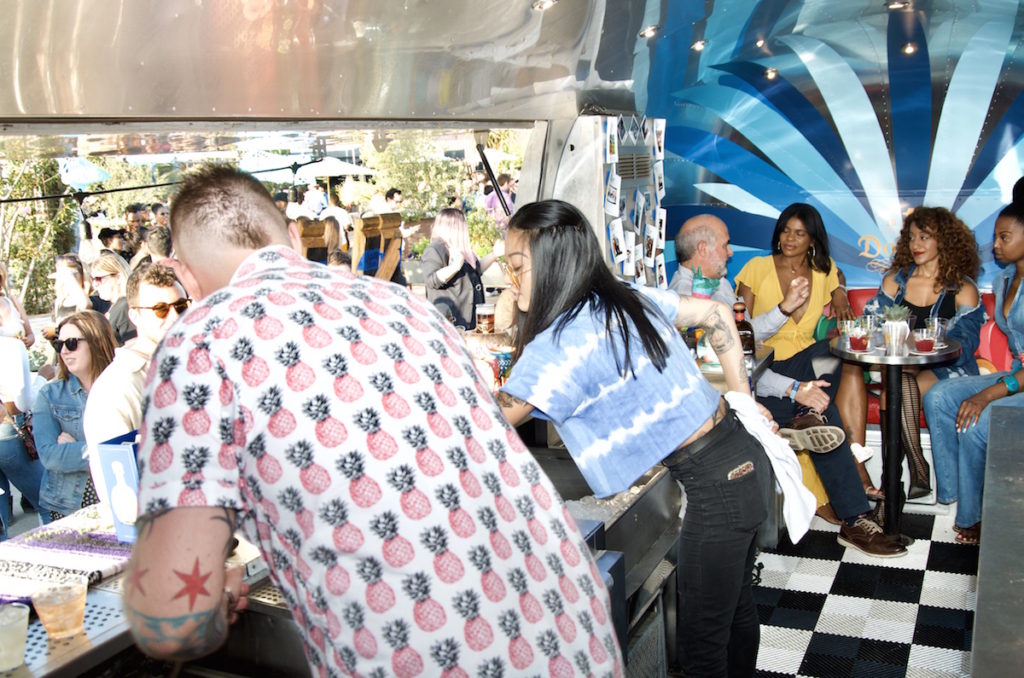 Photo By: Brian John
We had our own little cozy nook inside of the trailer, and Enrique gave us the lowdown on the differences between the different types of Don Julio Tequila: The Reposado, Blanco, Anejo, Real, and the coveted 1942.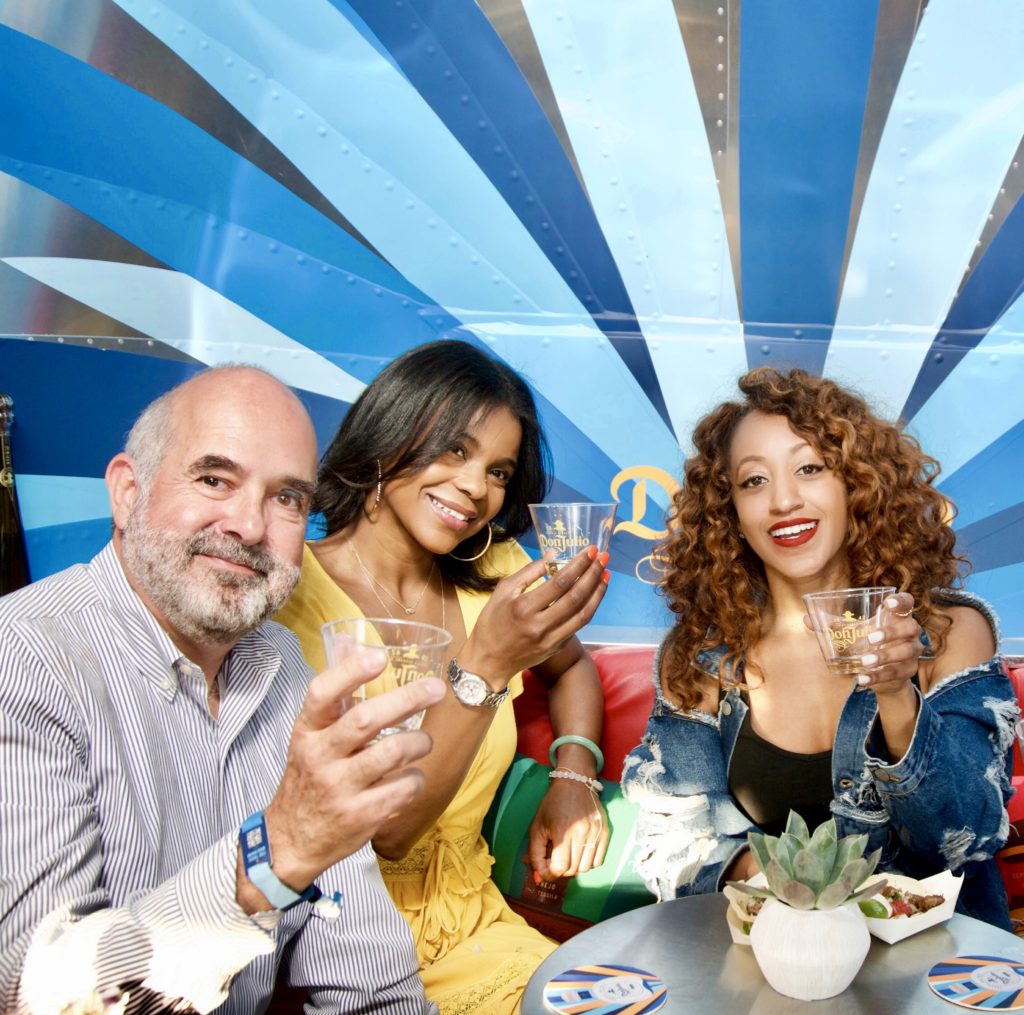 Photo By: Brian John
We tasted all of them, giving a "Salud!," as we sipped each shot. Our favorites ended up being the Reposado, and of course, the unbelievably smooth, luxe, 1942. Post-tasting, we headed back to the bash, grabbing yummy shrimp, carne asada, and carnitas tacos, and then played some of the games on hand.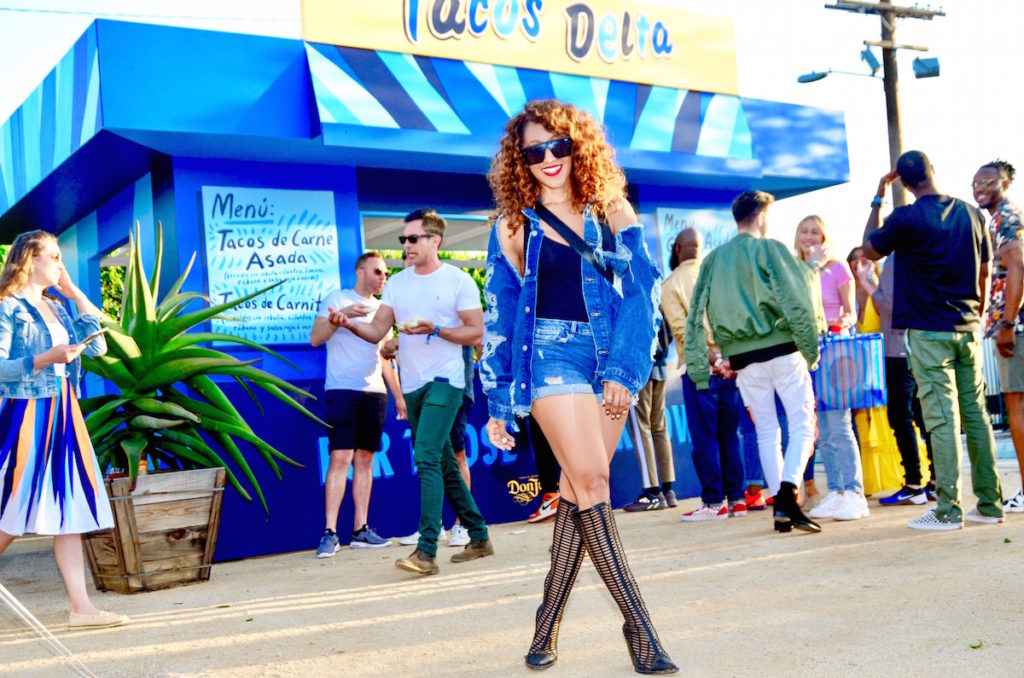 Photo By: Brian John
There was a bean bag toss and ball tosses where partygoers could win prizes like pinatas, hats, and colorful totes. We also couldn't resist snapping photos near the art installations by Claudio Limon that celebrated the colors of Mexico.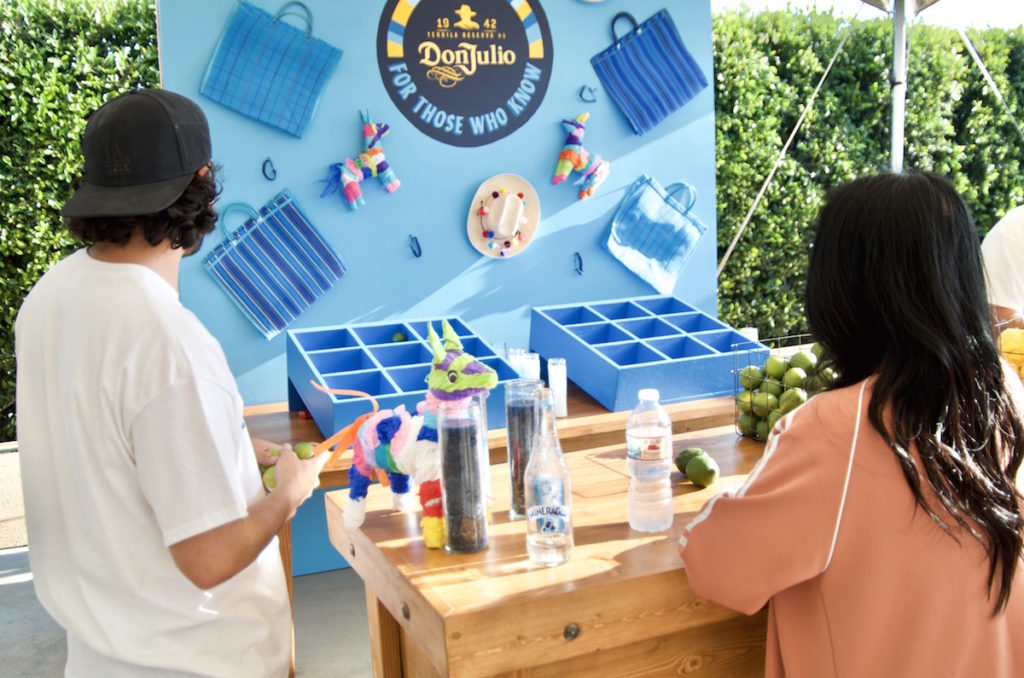 Photo By: Brian John
The party continued on, with the three hour time span of the bash quickly going by as we we munched, toasted margaritas, and danced even more as night fell. Soon, partygoers started Swag Surfing as DJ Mos pumped out the song and more hip hop hits, and all-female mariachi band Las Alteñas even put on a show.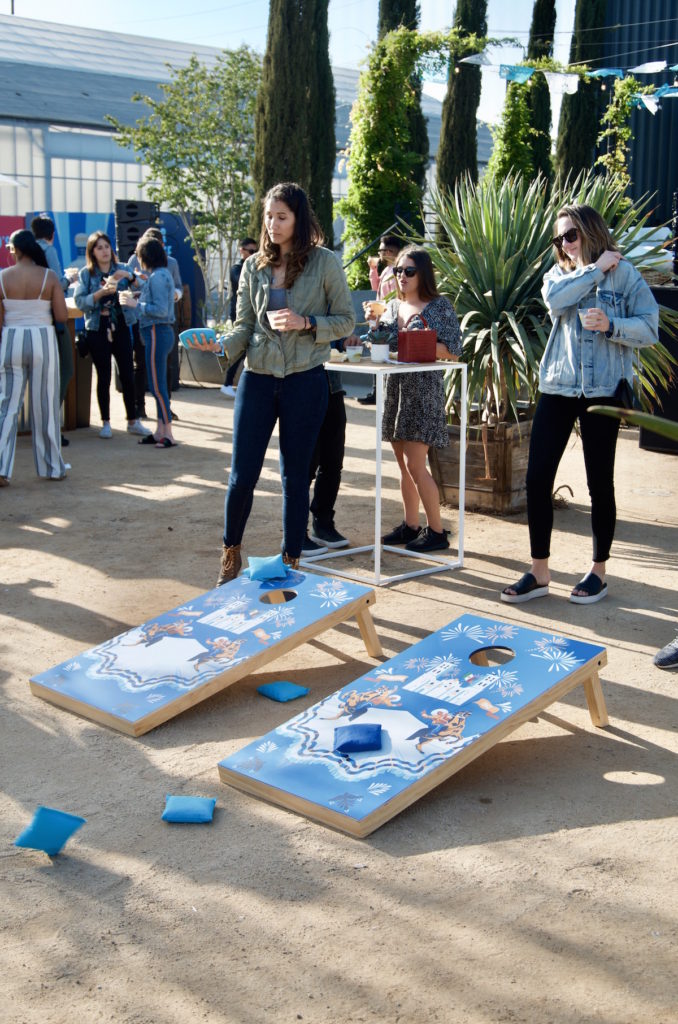 Photo By: Brian John
The best part of the fete? The event benefited Generosity.org, which helps end the clean water crisis in developing countries, one community at a time.
This was definitely a Cinco De Mayo we won't soon forget. Take a peek below for the recipes for our fave Don Julio cocktails from the event: The Rosarita and the Maracurita.
Cheers to more FAB adventures!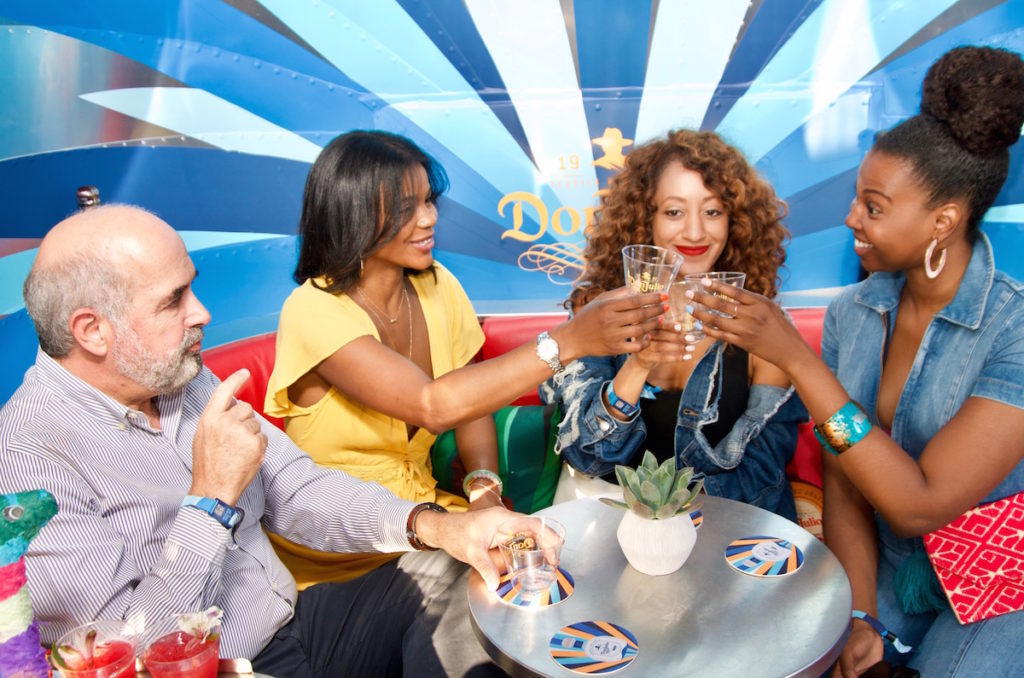 Photo By: Brian John
Rosarita
Ingredients
1 1/2 oz Tequila Don Julio Blanco
3/4 oz Fresh Lime Juice
3/4 oz Ruby Red Grapefruit Juice
3/4 oz Simple Syrup
3/4 oz Jamaica Hibiscus Syrup
1 Dash Rose Water and Grapefruit liqueur
Preparation
Combine Tequila Don Julio Blanco, fresh lime juice, ruby red grapefruit juice, simple syrup and Jamaica hibiscus syrup in a cocktail shaker over ice. Shake well.
Strain contents into a rocks glass.
Top with a dash of rose water and grapefruit liqueur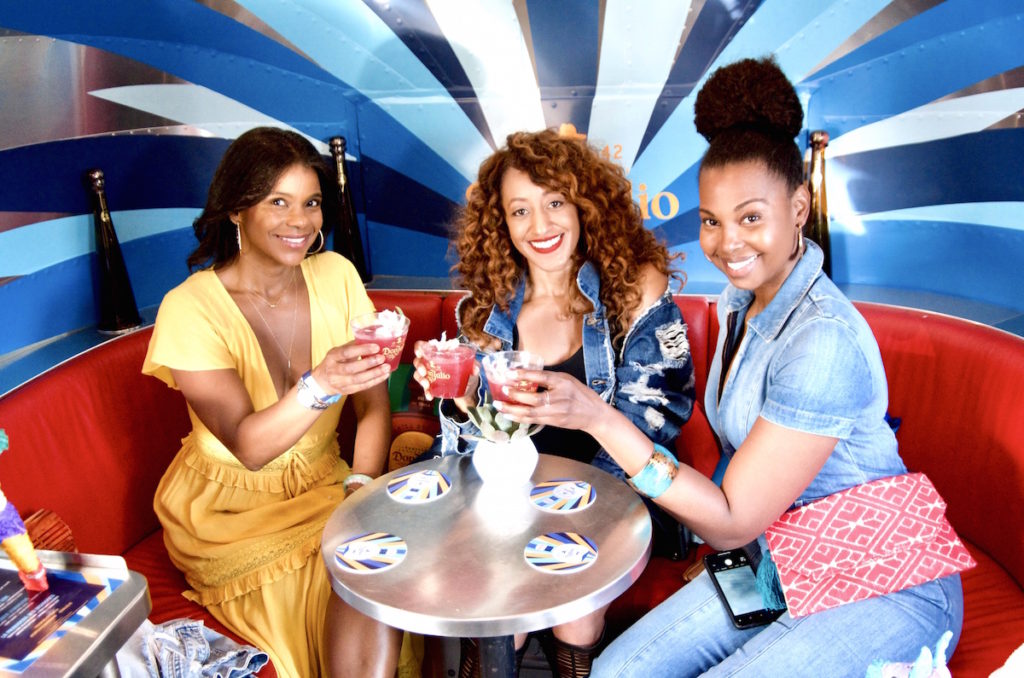 Photo By: Brian John
Maracurita
Ingredients
1 1/2 oz Tequila Don Julio Blanco
3/4 oz Fresh Lime Juice
3/4 oz Simple Syrup
1/4 oz Passionfruit Puree
1/4 oz Orange Liqueur
Tajin for Garnish
Preparation
Combine Tequila Don Julio Blanco, fresh lime juice, simple syrup, passionfruit puree and orange liqueur in a cocktail shaker over ice. Shake well.
Strain contents into a rocks glass.
Garnish with Tajin