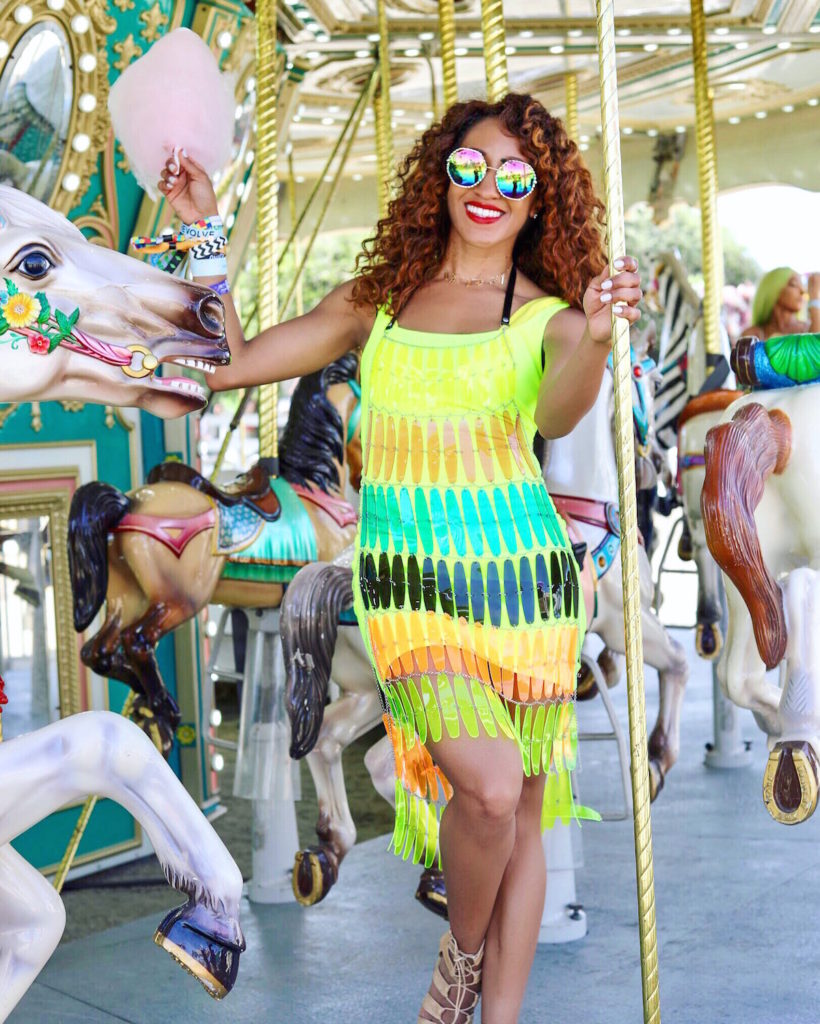 Take a peek inside the fab version of Coachella.
There is the Coachella that you generally see on the 'gram – festival goers partying, raging, and dancing the day and night away at the grounds of the festival in Indio, Calif. But, there's so much more to Coachella than just that. There are a ton of events that take place during the first weekend that are epic, brand activations that leave us wanting more each time around, and parties that are simply unforgettable.
The difference between the first and second Coachella weekend is just that. The first weekend is packed with events, and the second is more focused on the fest, with festival goers packing the grounds in Indio, Calif. to take in the shows.
Check out our list of the tk things you missed during Coachella Weekend One!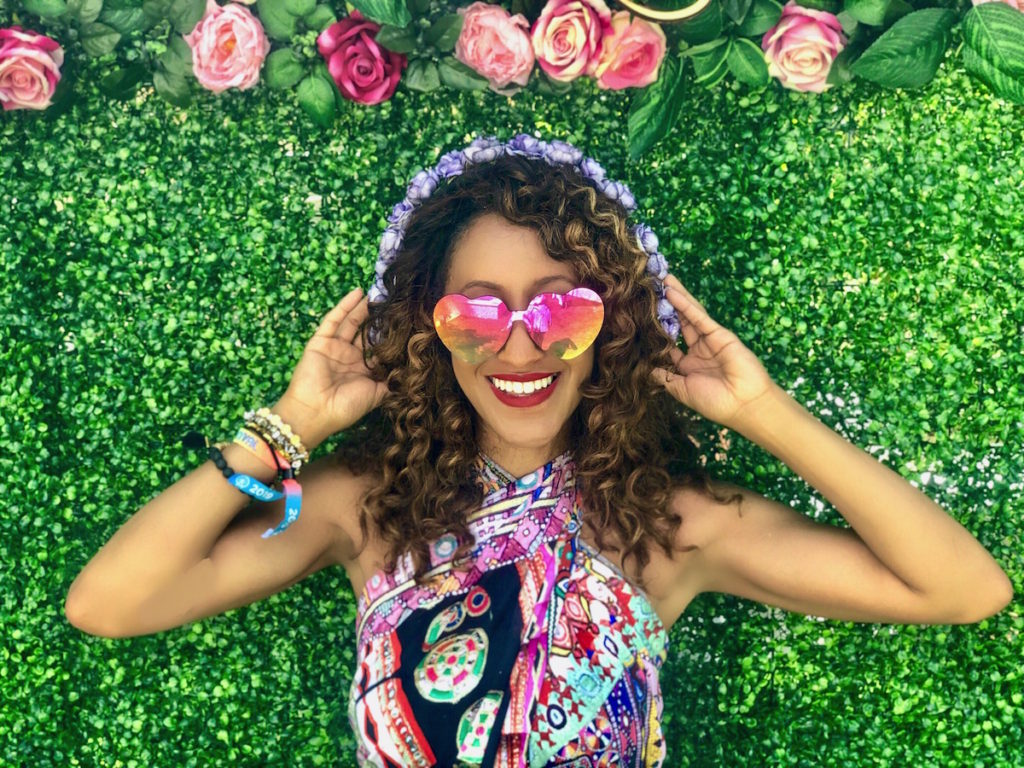 1. The Swag: There is a secret part of Coachella that only in-the-know Coachella goers know exists – and that is the gifting lounges and style suites. We stopped by two of our faves – Melissa McAvoy's Luxury Experience Celebrity and Influencer Gifting Lounge at the picturesque West Elm House in Palm Springs and GBK Production's gifting suite at Miramonte Resort in Indian Wells.
If you're lucky enough to be invited to one of these, go. Guests are escorted around with guides to each pop-up on the ground – all of which offer free goodies for the taking. At the LE Experience, we fell in love with the My Saint My Hero bracelets (each one has an empowering message, "wearable blessings" according to the brand. We chose the love bracelet). We also loved DJ Nicole Rosé's Rosé Rockers wireless festival-crown bluetooth headphones, the Waffle Eye waffle maker, and the Sanuk comfy shoe pop where we picked up a pair of Sanuk Yoga Sling sandals. There were also amazing comped trips.
There were two available here – one to W Scottsdale in Arizona, and the other to luxury resort Sail Rock Resorts in Turks and Caicos. Now that marijuana is legal in California, there were also products on hand for guests to try and take – including Olo strips.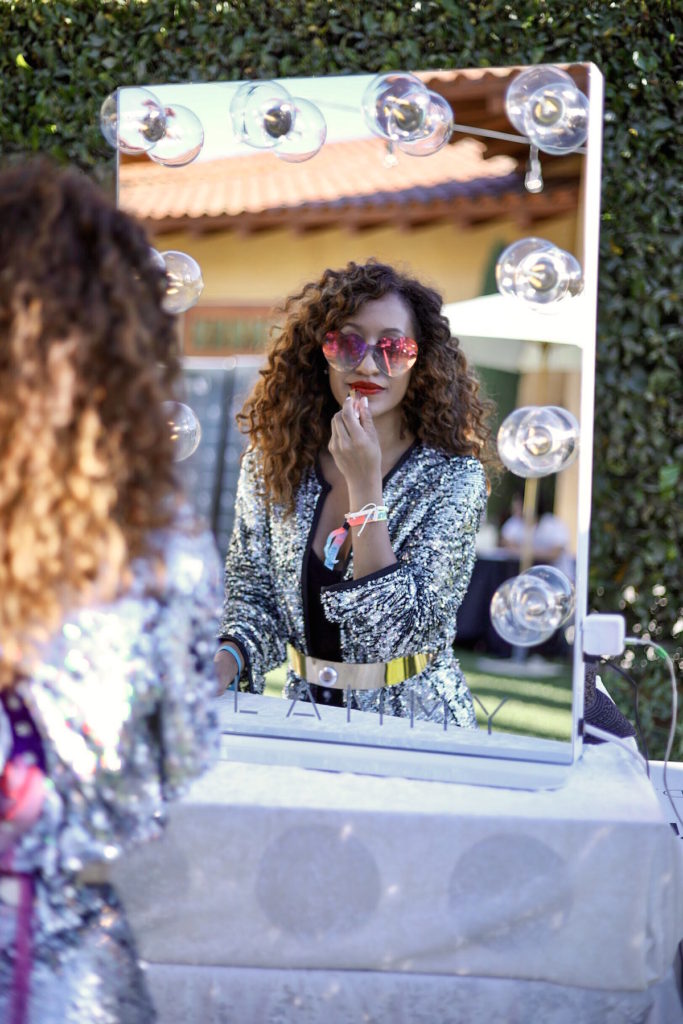 At GBK, we could not stop staring at the Glammy mirror – the lightbulb lit mirror of our dreams – which guests took home. One of our fave brands – VICI collection – was also on hand, giving guests gift certificates for clothes (we seriously love their clothes) . Meanwhile, Old Gringo gave guests a leather care kit and Dulce Vida Organic Tequila served up cocktails. It was a total dream.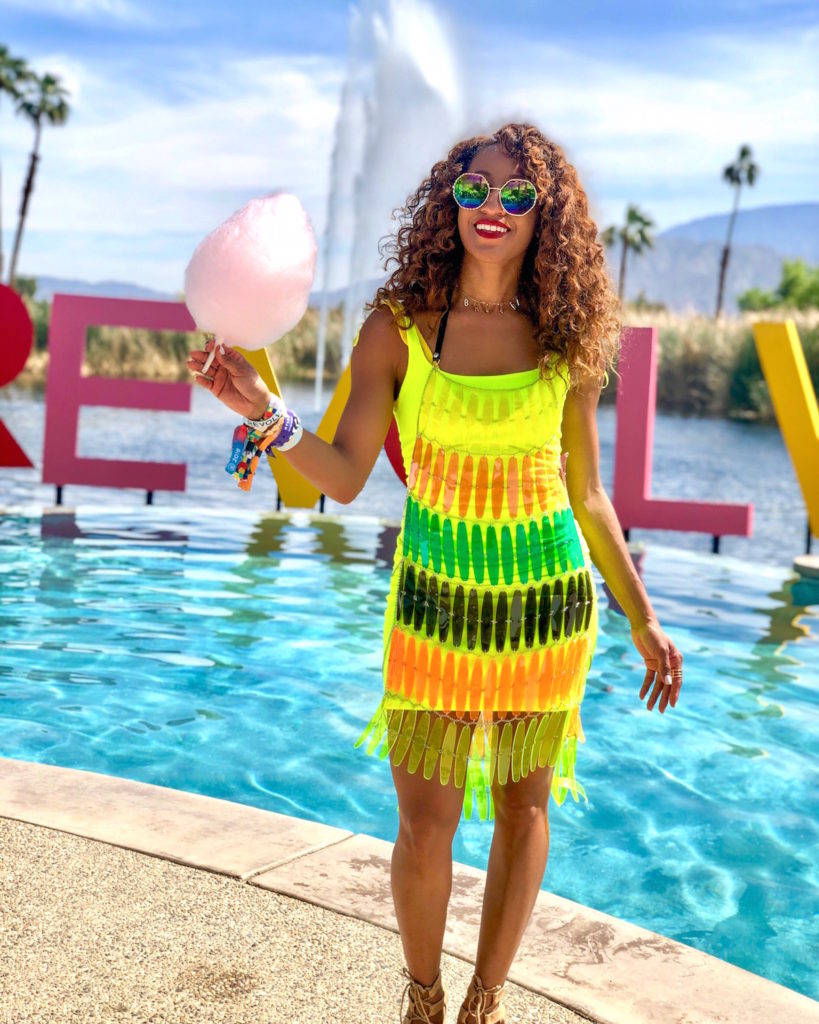 2. The Lituation at Revolve Festival: Revolve's 2-day event is the stuff dreams are made of, specifically for Coachella-goers who love a good, stylish carnivalesque fete. The adults-only bash is hands down one of our fave events of the weekend, and it didn't disappoint as we headed back for the second year in a row. What makes it special? A surprise performance from Cardi B with Offset, 2 Chainz crushing the stage, free swag including complimentary Quay shades from the brand's festival collection, an In-N-Out stand, and Carnival games. Don't miss our full breakdown on the fest.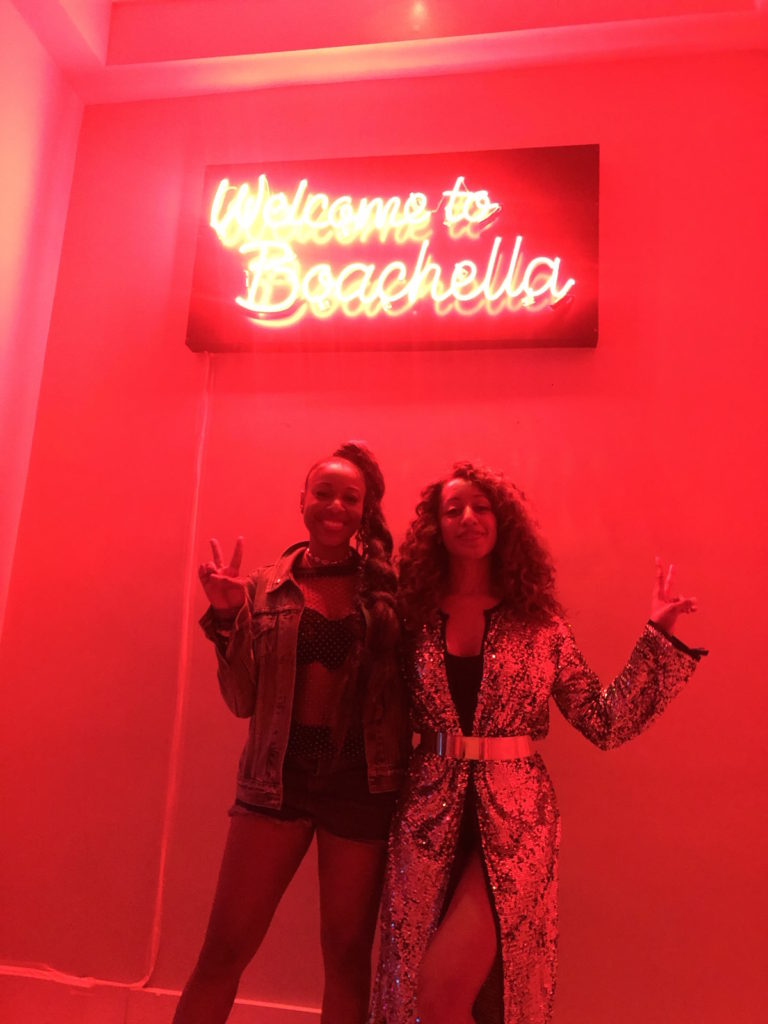 3. The Ultimate Turn Up at TAO x Revolve: Any time there's a Tao pop-up at a major event, we make sure to be in the room. The reason why is simple: TAO Group never fails us when it comes to throwing epic parties, and the TAO x Revolve was one of their best to date. Guests like Cuba Gooding Jr. grabbed late night grub from Uncle Paulie's sandwich pop-up truck, and inside of the house on the Revolve Festival grounds, Leonardo DiCaprio, Diddy, TK and more were all partying the night away to DJ tk's hip hop set, with 2 Chainz breaking that up with a performance that turned up the crowd even more. There were open bars on site serving up Casamigos cocktails and even a dedicated Remy Martin room where partygoers sipped Remy cocktails.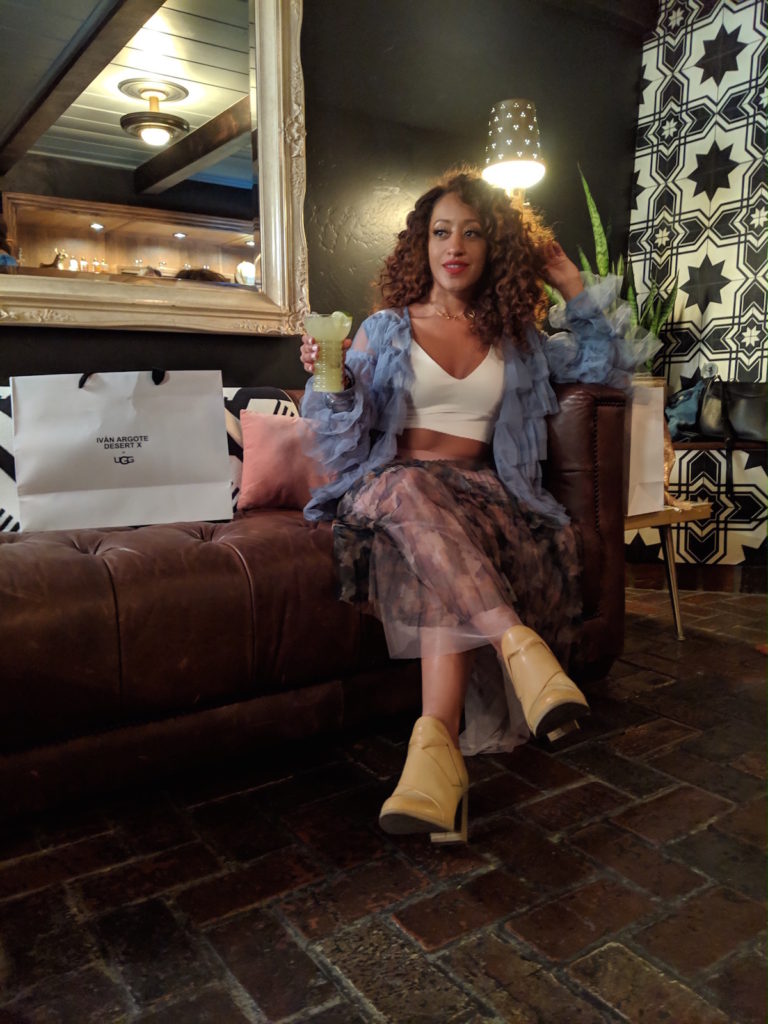 4. UGG's Perfect Low Key Desert X Coachella Kick-Off: After hopping off of the McCord List x WWD Magic Road Trip, we stopped at this chic event Thursday at Villa Royale hotel, where Ugg partnered with Desert X and renowned artist Ivan Argote and Winnie Harlow was dancing non-stop by the bar as we all waited for signature Le Fluff cocktails, inspired by the brand's Le Fluff and Fluff Indio sandals. H.E.R. Music also stopped by with friends at the bash, while others mingled by the pool.
We all left with a pair of limited edition classic mini boot UGGs, which honored Argote's work. Only 100 of the black booties topped with white numbers sketched on top were made – and they are our fave pair of UGGs to date. They were so comfortable that we slipped them on immediately…and then wore them on our road trip home with Cadillac.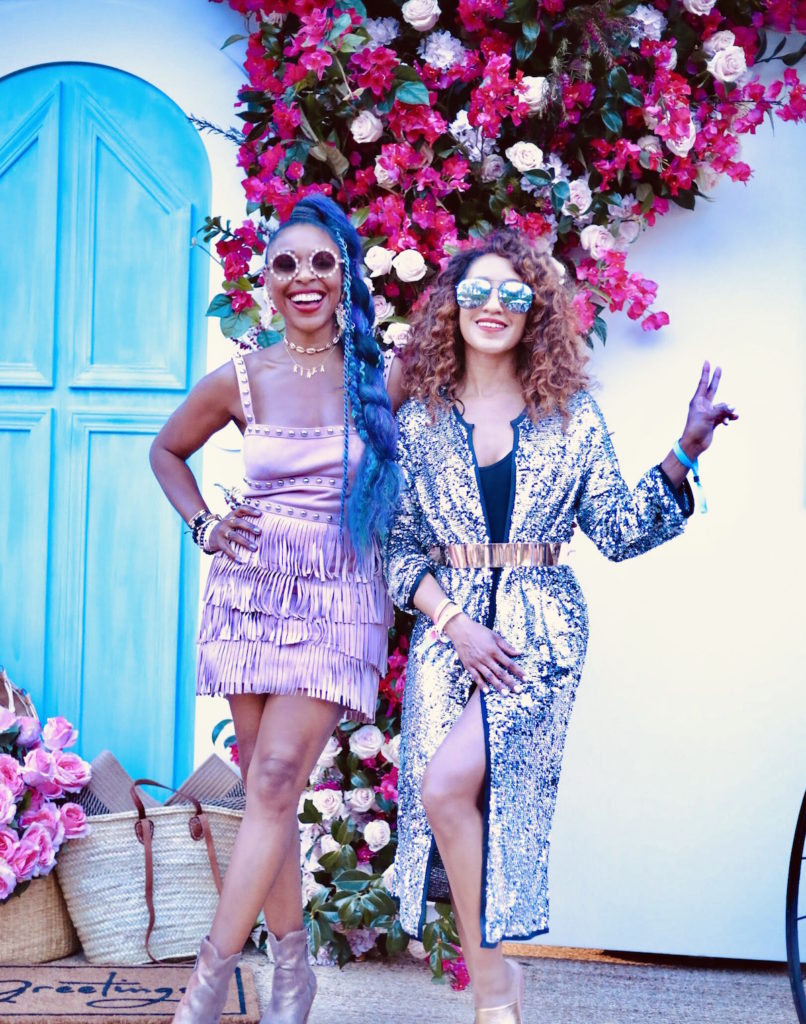 5. The Dreamy Vibes at Zoeasis: This whimsical hotspot bash is another one of our annual faves at Coachella and gave us life once again. Rachel Zoe was on hand with her husband and children to kick off the event, with Kiernan Shipka and Victoria Justice also in tow to enjoy the festivities. We made our way around the bash, tossing up glittery confetti in our equally sparkly TopShop festival cape at Sephora's GIF photo booth as guests got their locks whipped into festival-ready shape at the Sephora Beauty Bar nearby.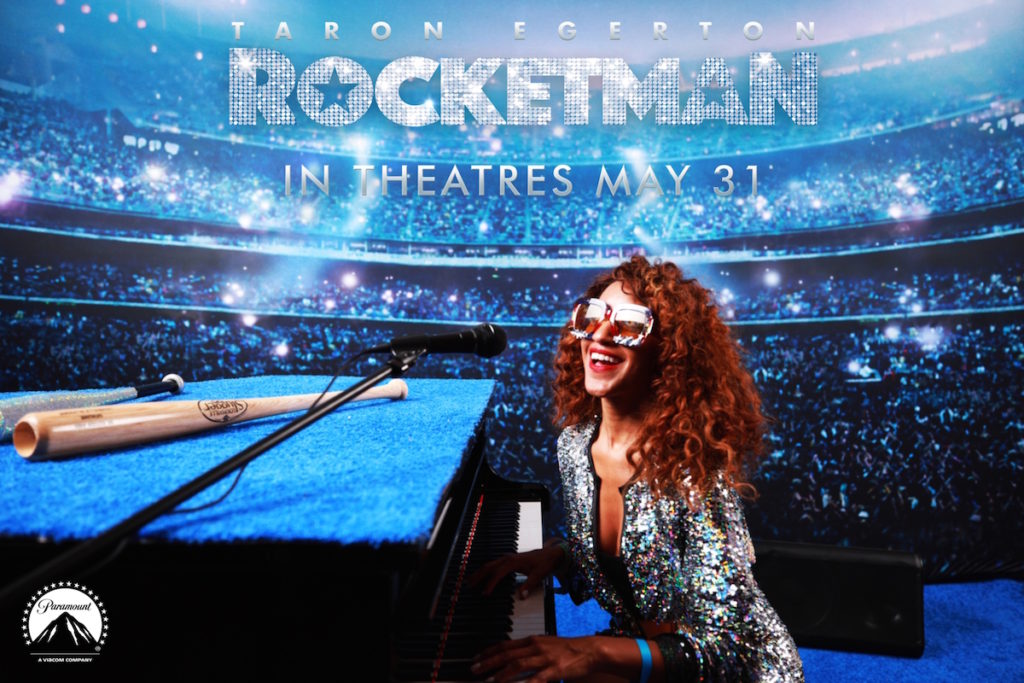 We channeled Elton John at a piano at the Rocketman photo booth, picked up a custom necklace from the Kendra Scott suite and more. It was a night to remember, so much so that we're devoting a full post to it.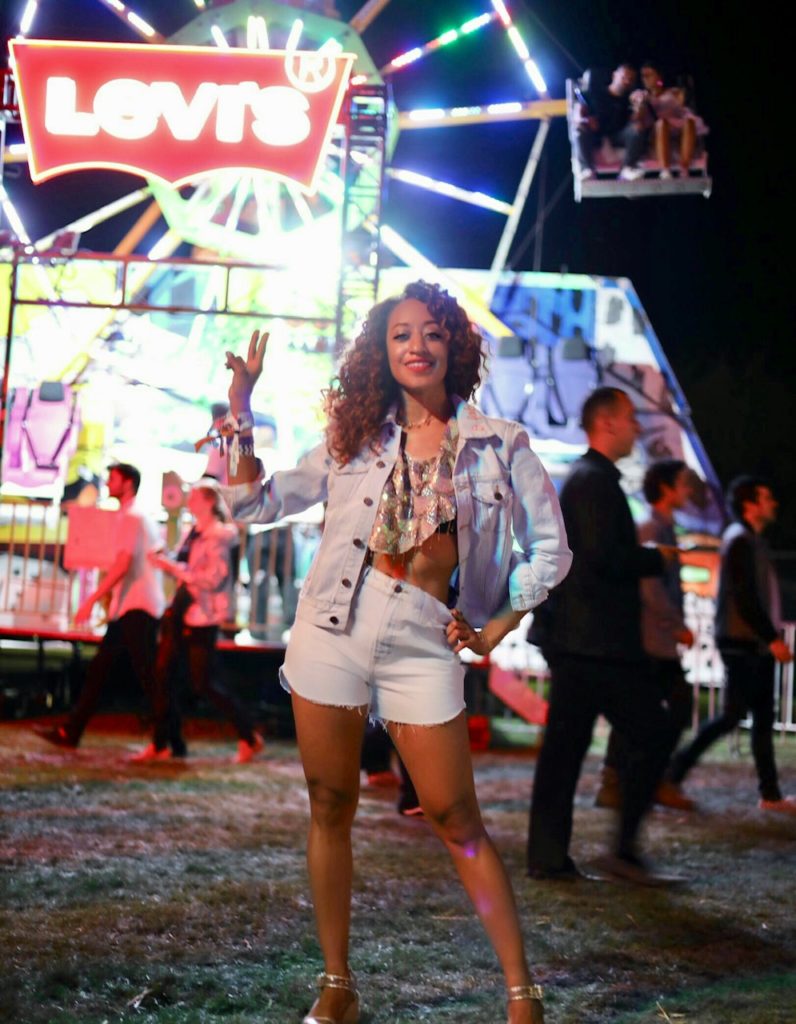 6. The VIP Room and Vibes at Neon Carnival: This time around at Neon Carnival we discovered that there is a VIP room. The Heimat-decked out oasis offered a hidden getaway for celebs and other VIPs to mix, mingle and toast to one of our favorite nighttime events of the festival. There was even a beauty bar inside with illuminated mirrors, glittery eyeshadows, and beauty products to grab on the go. Outside of the VIP room, the carnival – and its Pokemon Detective Pikachu theme – awaited us.
We sipped Casamigos palomas and cocktails from the open bar, played carnival games, picked up goodies from beauty brand Bondi Sands, and danced around the event to DJ Ruckus's hip hop set as guests hopped on the ferris wheel, slide, and more rides. Leonardo DiCaprio (who attends the carnival every year), Janelle Monae, and Alessandra Ambrosio were just a few of the many celebs on hand to take on the fun for the event's 10th anniversary.
7. Jamming in the Desert With Lucky: This was our first time hanging out with Lucky Brand at Coachella…but it certainly won't be our last. We headed to Arrive Hotel in Palm Springs for this fun-filled bash and kicked things off in the separate VIP suite. It was everything. We picked out our fave items from a rack of Lucky Brand looks, chose a set of Lucky Brand light jean shorts and matching jacket, and then got the jacket swagged out with "D Fab" at the customization station (everyone in VIP got to take home their two top clothing items). There were also Ciroc Summer Watermelon (a fave) and Johnny Walker open bars, and a photo station with a professional photographer grabbing the perfect shot.
Inside of the general area, there was even more entertainment to be had, with guests sipping cocktails poolside near the likes of Evan Ross and Ashlee Simpson Ross.
8. Rocking Out With Nylon in Too Many Rooms to Count: You know it's a different party when you can't keep up with all of the party rooms on site. Nylon Magazine turned this party all the way up with Real Housewives of Beverly Hills star Erika Jayne spinning DJ sets, Jojo hitting the main stage, and guests mingling in a VIP room that came complete with on-site full body massages, and Blum cannabis pop up and CANN social tonic cannabis-infused drinks on tap.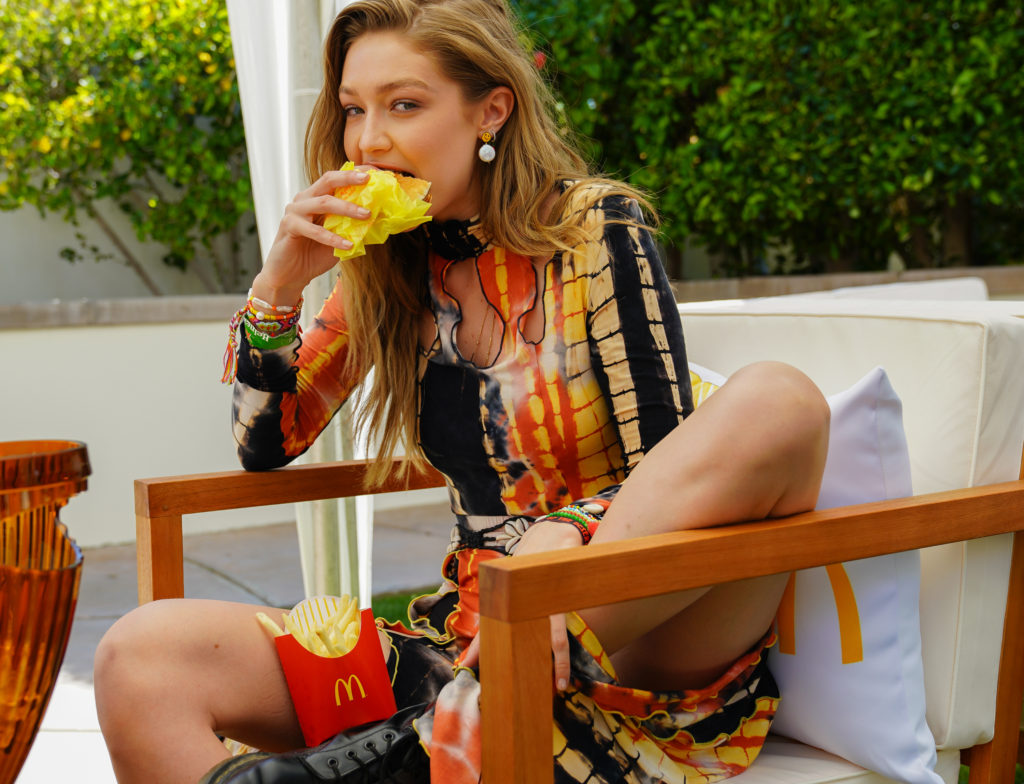 Photo credit: Courtesy of Mike Nguyen/Bootsy Bellows and McDonalds
9. Next Level Pool Partying and Celeb Burger Munching at Bootsy Bellows McDonalds Bash: It's tough to go wrong with unlimited McDonald's cheeseburgers and fries, a pool party at an insane estate, a clutch DJ set, and a ton of people ready to turn up. That's why Bootsy Bellows always gets it right. At the Saturday afternoon bash presented by McDonald's and Pacsun, a few partygoers hit backflips into the pool, as Gigi Hadid munched on a cheeseburger and fries poolside in a tie-dye dress, and Idris Elba and his daughter Isan snacked on fries nearby. Joan Smalls and Jaden Smith were also on hand to enjoy the festivities, which included a yellow confetti-filled gif photo booth emblazoned with "All the Feels".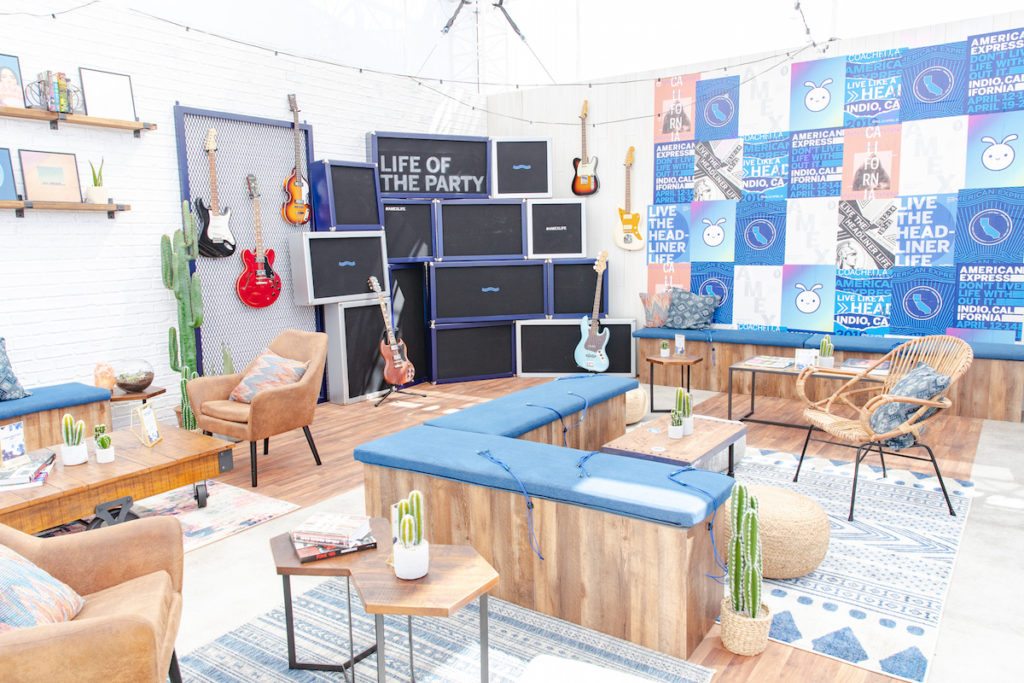 Photo Credit: AMEX
10. Toasting at Amex's Platinum House: For guests who wanted to start their days Saturday and Sunday on a more low-key note, Amex's fete at the Avalon Hotel was the perfect place to do it. Festival Goers were treated to festival-ready beauty looks by Milk Makeup Co-Founder Zanna Roberts Rassi, curated bites by Chef Michael Solomonov, custom signature cocktails from open bars, CBD targeted massages and cryo-facials at EQX Body Lab, and more. Metro Boomin' was on hand spinning sets for the crowd, as were Jax Jones and more.