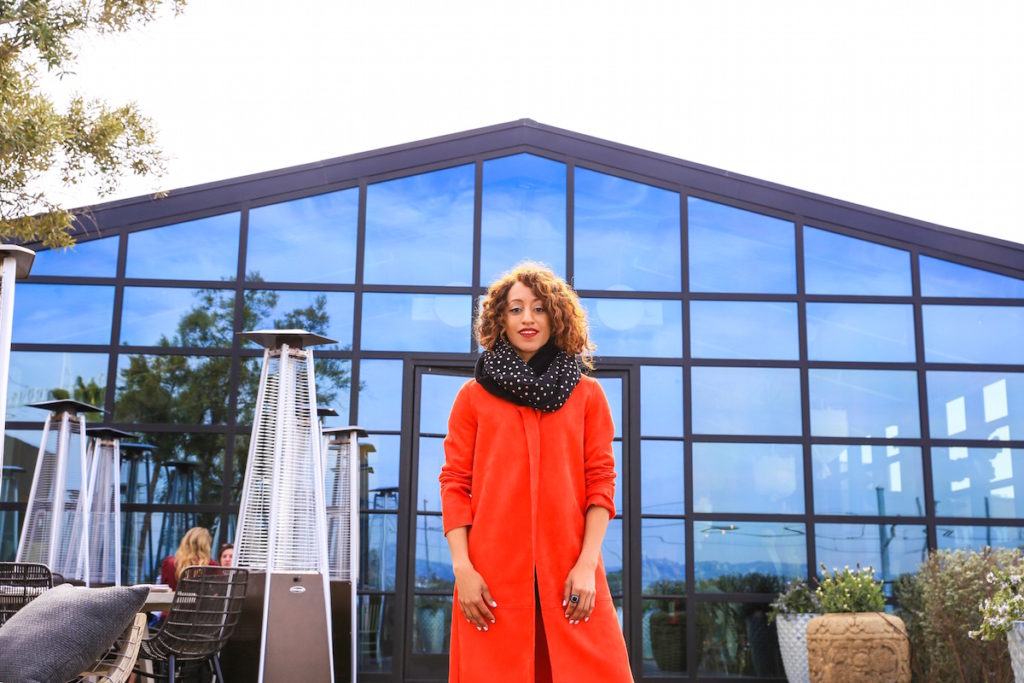 Photo Credit: Alysse Stewart
Spring style can be so tricky, especially at the beginning of the season.
Temps can be in the 30s in the morning, and then by noon it's 65 degrees. Or, it can be a random 80 degrees one day and 40 degrees that same night. So, when I dress to prepare for spring weather, I love having a few staples and accessories in my arsenal to take on tricky spring days.
One of my faves is a light scarf for chilly nights. One of my new favorite scarf designers? Brazil-based CacheCool CEO Arieli Marcondes, whom I had a chance meeting with via Instagram.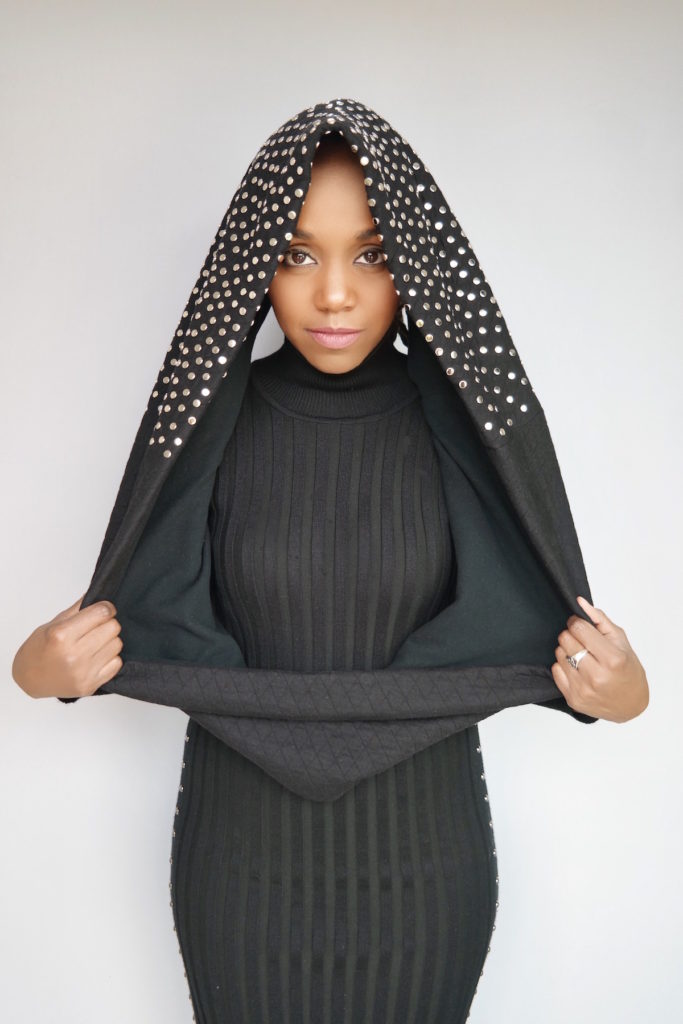 Last winter, while I on the hunt for a new, unique scarf to bring with me to the Sundance Film Festival, Arieli reached out to tell me about her brand. From the first glimpse at the budding fashion mogul's eye-catching scarves topped with silver studs, splashes of color, and vivid patterns, I knew I had found something – and met someone – very special.
She sent me her black scarf design that is sprinkled with silver studs – one of my favorites in the collection. I was smitten as soon as it arrived. It was soft, luxe, cozy, and stylish. I wore it everywhere during the winter – on the plane, on the red carpet at Sundance, at events – as much as I could. It was one of my favorite accessories.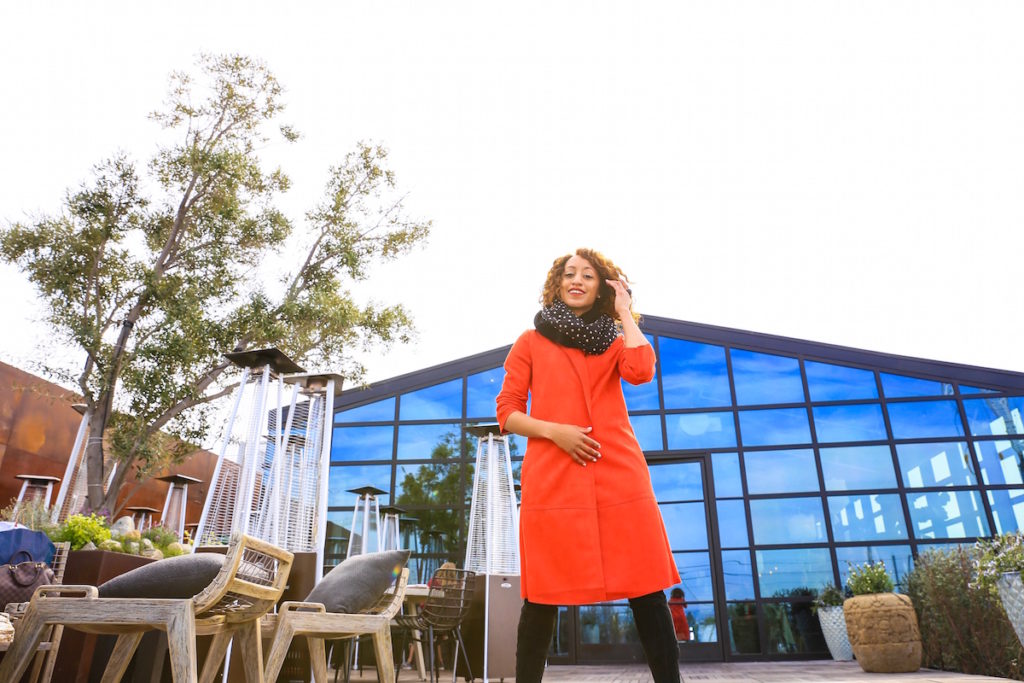 One of the things I love about Instagram is connecting with people who love to travel, fellow entrepreneurs, and fashion lovers. Arieli hit all of those notes. I fell in love with the designs of her scarves. I decided to make her the first person I featured in Destination Fab's Destination To Fab editorial and video series, which features people from all walks of life who are going after their dreams.
In honor of National Women's Month, meet Arieli Marcondes and take a peek at her Destination to Fab in our FAB Q & A: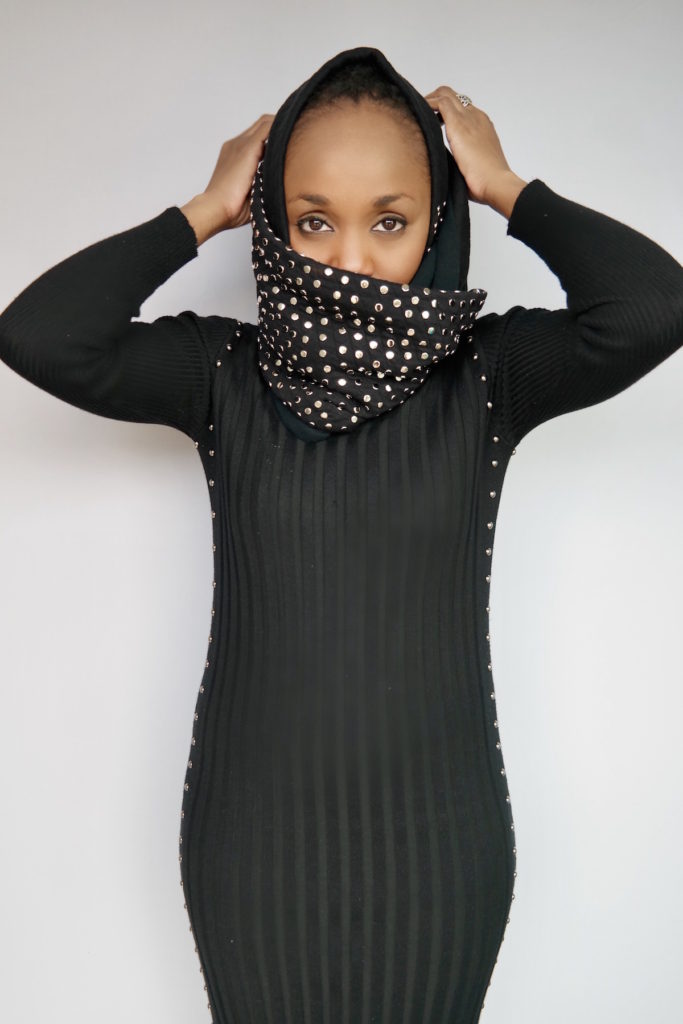 Courtesy: Cache Cool
Destination to Fab Q & A With Brazilian Designer Arieli Marcondes
Where are you from and where do you live now? 
AM: I'm from Brazil and I live in São Paulo, but I travel around Brazil a lot for work.
How did growing up in Brazil influence the way you design your scarves? 
AM: The inspiration behind CacheCool scarves came from research I did during various travels. I wanted to offer a quality product to people who are looking for something unique. I also noticed that many people wanted a fashionable scarf that was available in a variety of soft fabrics that don't cause allergies.
I don't like making wool scarves. So, all of my scarves are made of cotton and polyester. I wanted to create beautiful scarves for women, men, children and babies. We make scarves for everyone from discrete people to the most daring who like accessories with the fashion concept.
How did you break into fashion? 
AM: I have a fashion degree, but I didn't study at a university. I worked as a fashion designer for five years and as a costume designer for 12 years. Currently, I work as a freelancer on a costume team for films, short films, publicities and shows like Cirque du Soleil, Lion King Musical, Disney On Ice, and Ariana Grande and  Justin Bieber's tours.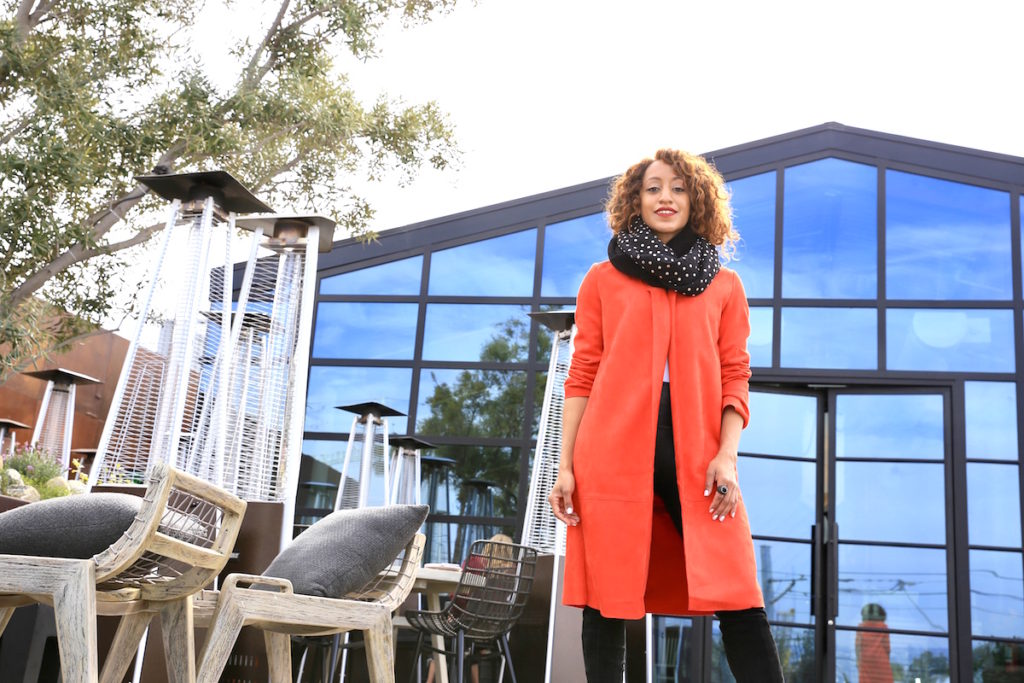 What inspired you to start your scarf company? 
At first it wasn't a business. The first scarf I made was for personal use only, and then my friends started ordering them. After a while the orders started to increase, so I felt the need to formalize and open a brand but the brand still had no name. "Cachecol ́ ́ in Portuguese means scarf, so I wrote it with a double "O " to make it ´´cool´´in English. That became the name for my new collection.
The main goal of the brand is to give an innovative take on the most used accessory in winter, by doing things like blending several fabrics into one piece and the application of various garments and designs.
Different lifestyles are my greatest inspiration to create the scarves. We make scarves thinking about people who like fashion, sports, like to go out at night, and who like to travel.
https://www.instagram.com/p/BvNkrb2g-P9/
Which fashion designer or stylist gives you the most fashion inspo? 
My fashion inspiration is Issey Miyake. I love how he works the volume in fabrics, patterns, and finishing. He is my international reference. As far as Brazilian designers, Walério Araújo inspires me. He always brings innovation and daring looks to each collection. In terms of the fashion business as a whole, Brazilian businesswoman Rachel Maia is an example of female empowerment.
How would you describe the design aesthetic of your scarves? 
AM: All of the scarves are infinity scarves, which make them easy to wear. The scarf is a versatile piece that allows you to use it in several ways. Example: Hood, shrug, capelet, cap and whatever your creativity allows.
https://www.instagram.com/p/Bu2-9MInVqB/
What's next for Cache Cool? 
AM: CacheCool is also becoming an affordable brand for people with disabilities. The first step was through social media where a blind person can " read " the photos, because all the photos have self-description.
We plan to launch the Cache Cool site in April, which will also be accessible for online purchase for people with disabilities and all the pieces will leave the studio with Braille tags.
Which of your scarves do you love the most? 
AM: I love the black scarf with the silver studs.
Check out more of Arieli's Cache Cool designs on her Instagram page!