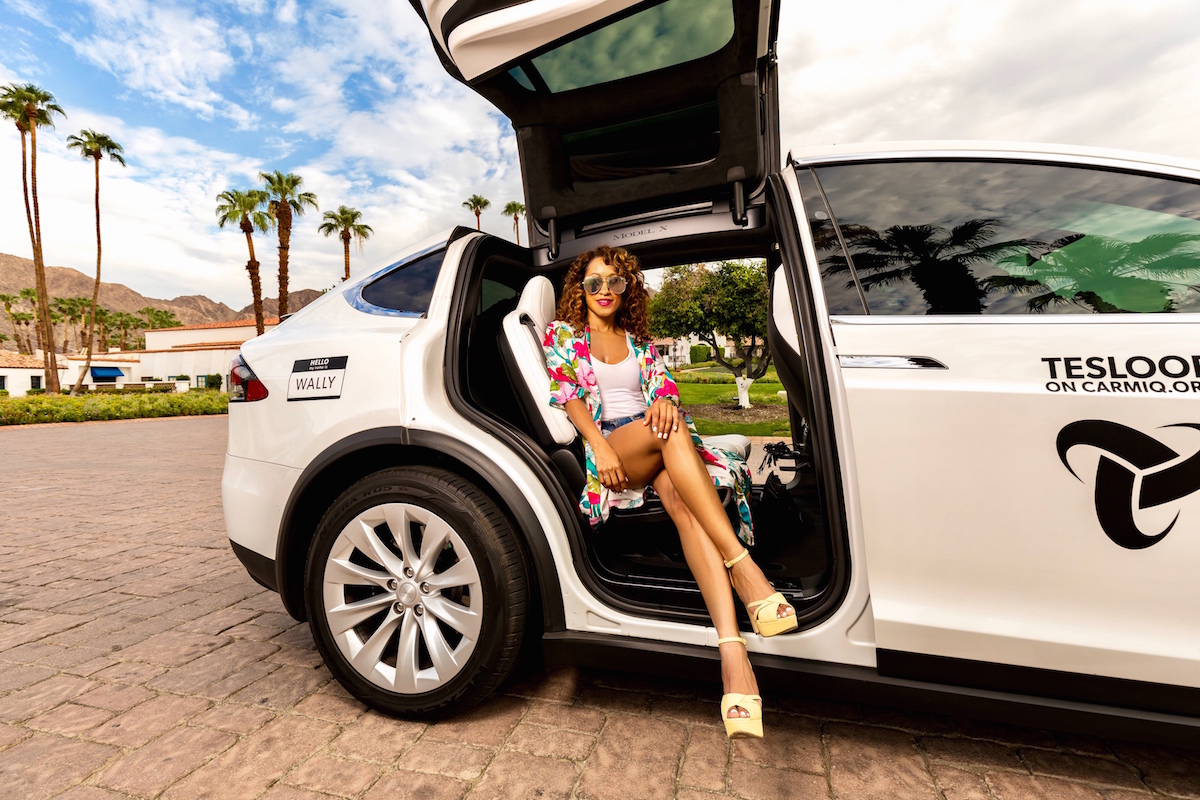 Photo by: Kyle Christensen Photography
If you haven't noticed yet, we love a good road trip.
It's a chance to bond with friends, listen to good music, make adventurous pit stops along the way, and more. When you're the person driving on the road trip though, it's not always the most thrilling excursion amirite?!
Get 20% off your Tesloop ride with the code destinationfab20 (Expires 12/31/18)!
Enter Tesloop – which takes the annoyances of road tripping, right on out. We stumbled upon the Tesla-driven rideshare service a few weeks ago when we were searching for an alternative way to travel from Los Angeles to Palm Springs for a mini vacay at La Quinta Resort, and could not resist giving it a try.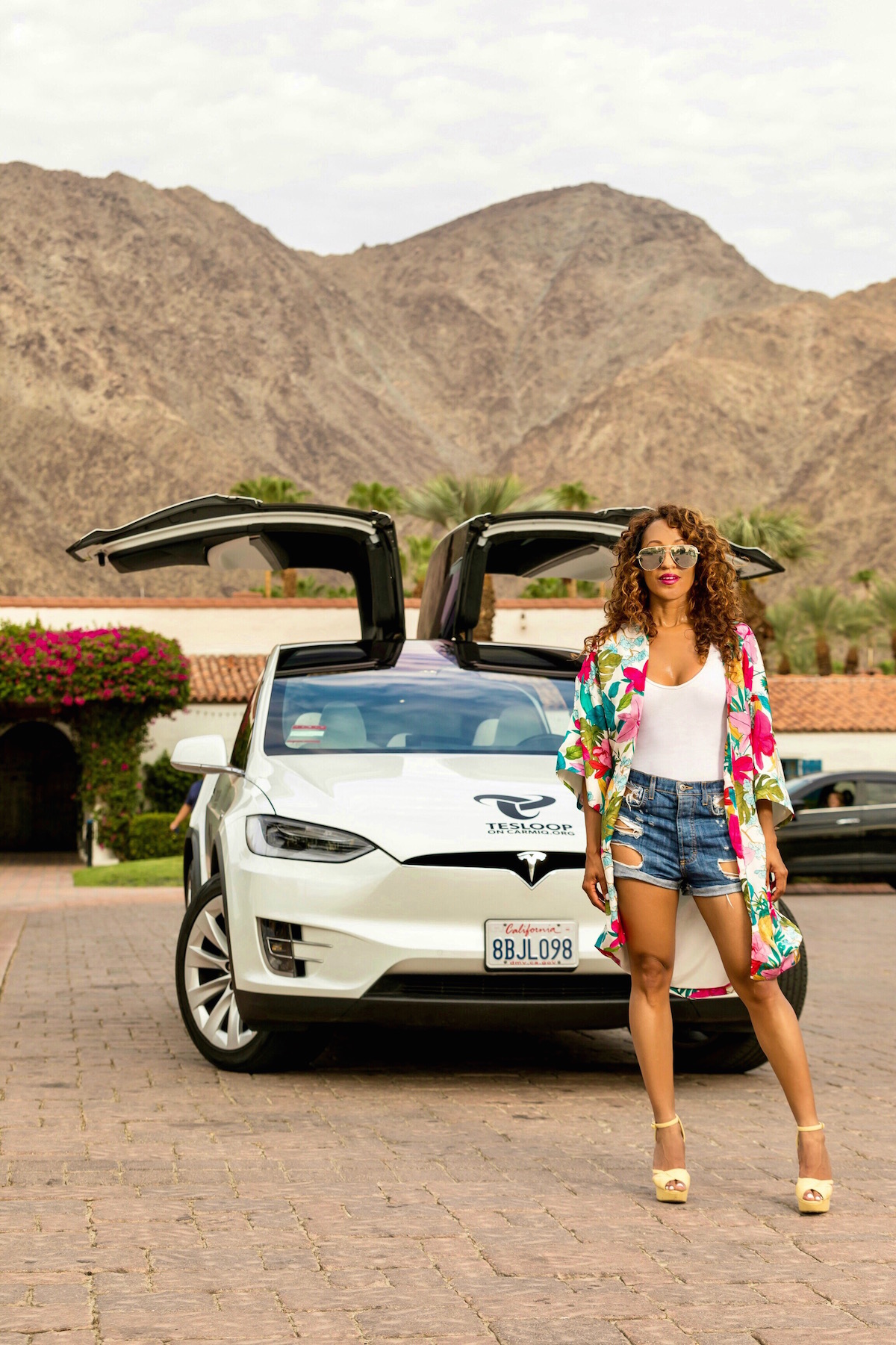 Photo by: Kyle Christensen Photography
Tesloop not only did not disappoint. It exceeded our expectations. Consider this the ride-share service of Tesla lovers' dreams.
After booking our ride, we met at our Tesloop pick-up destination, hopped in, and got comfortable. Our driver helped us with our bags and made us feel at home, as Tesloop concierge called in to our ride to welcome us and give us a brief rundown of what to expect (essentially, an amazing ride with refreshments, good music, and noise-canceling headphones if we would rather chill than vibe to that).
The 2-hour trip was so blissful that everyone in the car (the three of us) fell asleep. We arrived to La Quinta Resort refreshed and ready to take on the desert sun by the pool – with mojitos, natch.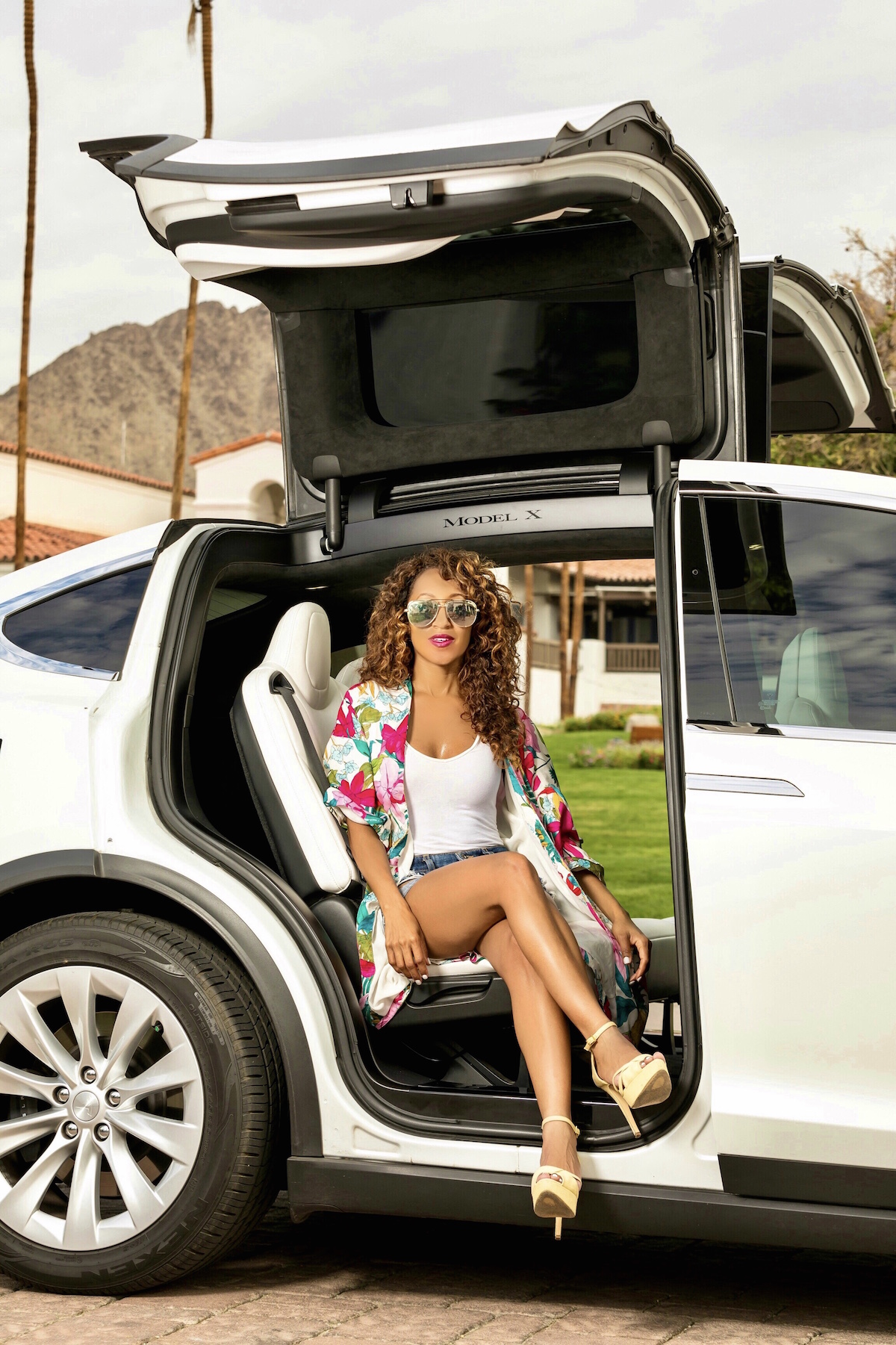 Photo by: Kyle Christensen Photography
Here's all the reasons why Tesloop changed our road trip game – and will do the same for you:
1. It's one serious luxe ride: If you've ever taken an Uber pool, think of Tesloop as an upscale version of that times 100. It's a ride-sharing service that transports its customers to their destinations in Teslas, and is no doubt the smoothest ride you'll take as a passenger in a shared ride (we felt like we were floating all the way there). Unlike a typical ride share, it's spacious and comfy. There's plenty of room to stretch out and relax in the plush, white leather seats.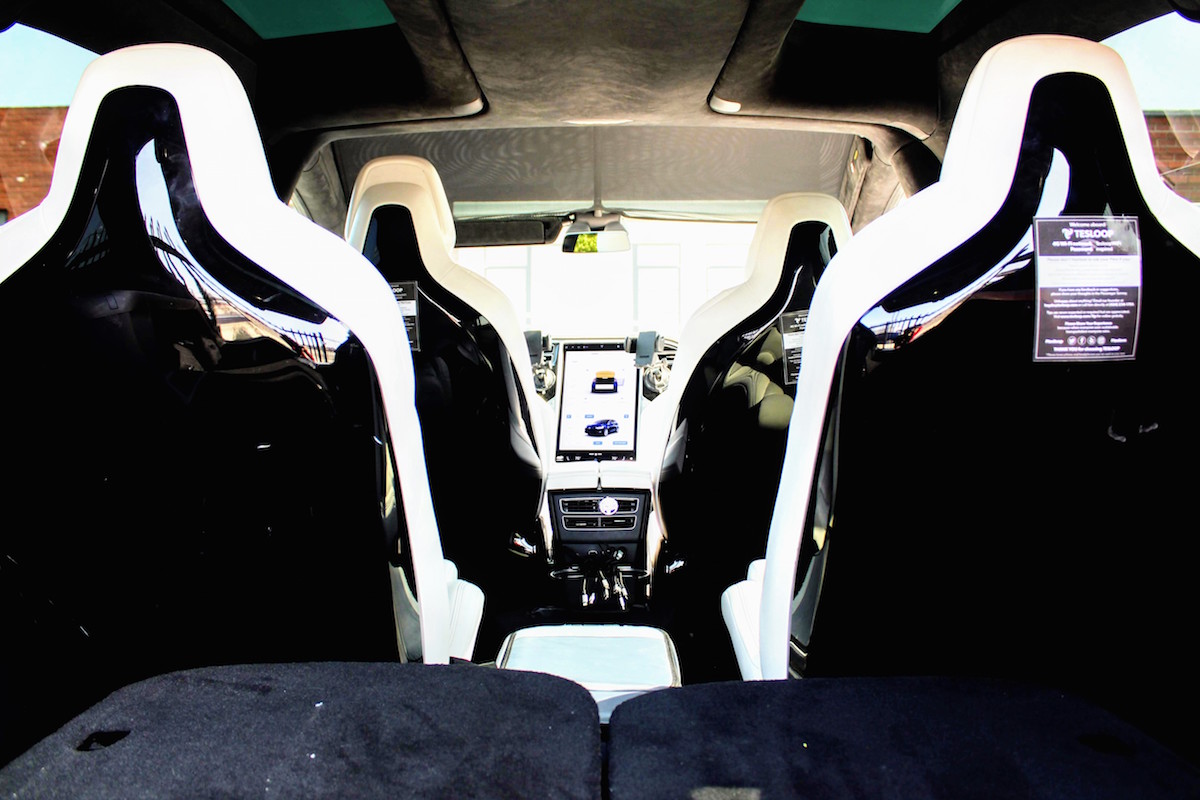 Photo courtesy of Tesloop
2. It's easy to book: There isn't a mobile app for passengers just yet, but you can easily book your Tesloop online. Simply go to Tesloop.com, search for your pick-up and drop-off destinations, choose your desired departure time from the cars that are available, and pay for your ride. Big Tip: Pay close attention to the pick-up and departure addresses. Tesloop does not come straight to your door to pick you up. Instead, it picks up all passengers at the same time from a nearby location.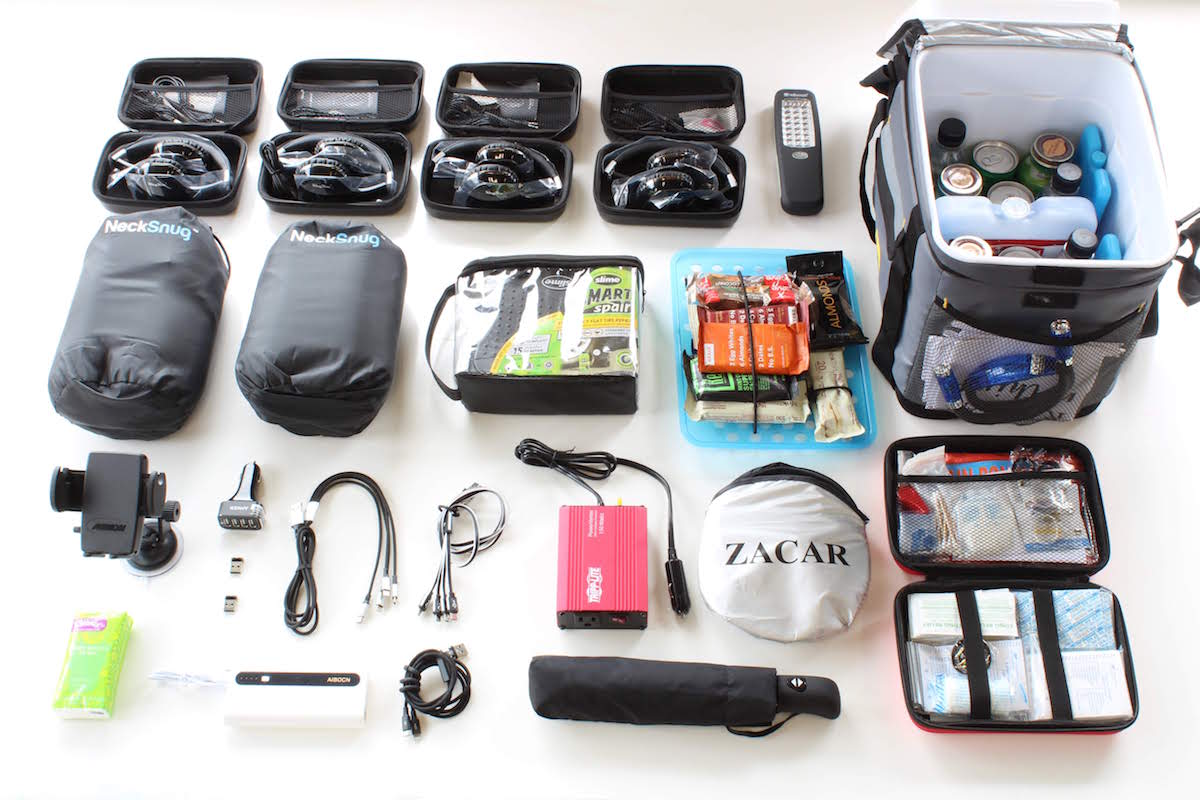 Photo courtesy of Tesloop
3. Each Tesloop comes stocked with road trip essentials: Amazing driver? Check. A compartment full of beverages and snacks? Check. Good music? There for the whole ride too. Each Tesloop ride comes complete with refreshments, chargers for phones, a mood-setting playlist, and neck pillows. There's even wifi and noise-canceling headphones.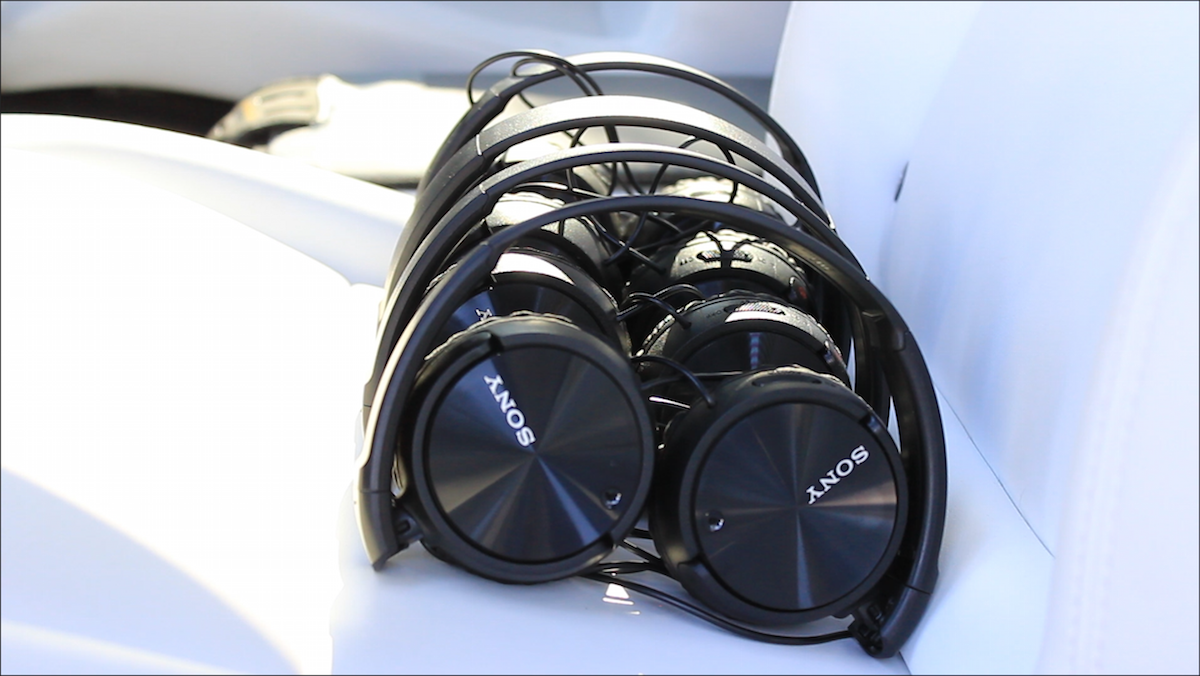 4. It's affordable: Tesloop rides start at $29-$79 for regular shuttle rides. LAX Express Shuttles vary between $59-$84. We found that on a last-minute trip from LA to Palm Springs during the summer, the average cost could be anywhere from $49 to $79 depending on the time of day that you select, for example.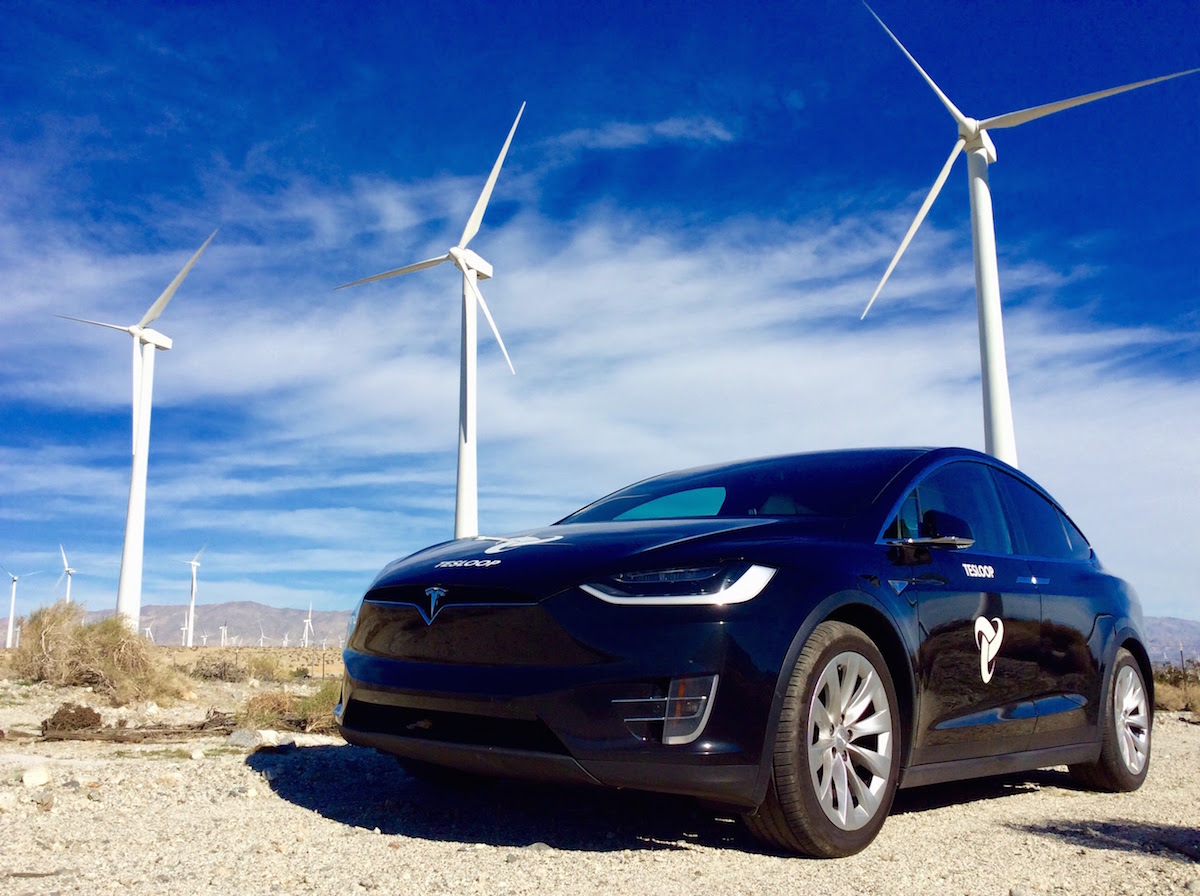 5. The road trip soundtrack is curated by a DJ: Tesloop's in-house DJ, Johnnie King, helped hand select over 50 hours of music for Tesloop rides. If you want a taste of what you'll be listening to, head to Tesloop's Soundcloud and take in tunes from four different genres they've dubbed Tesloop Preferred, Fun n' Funky, Downtempo World Music, and Easy Listening. Each musical selection is a 1-hour+ mood-setting continuous mix. Listen to the Tesloop Preferred Playlist, here. You also have the option to play your own music, as long as everyone in the car agrees to that.
Important Things to Know: For now, Tesloop only serves select cities on the west coast in and around Los Angeles, San Diego, Orange County, and Palm Springs. The routes are mainly Los Angeles to San Diego and Los Angeles to Palm Springs with stops in between at different cities.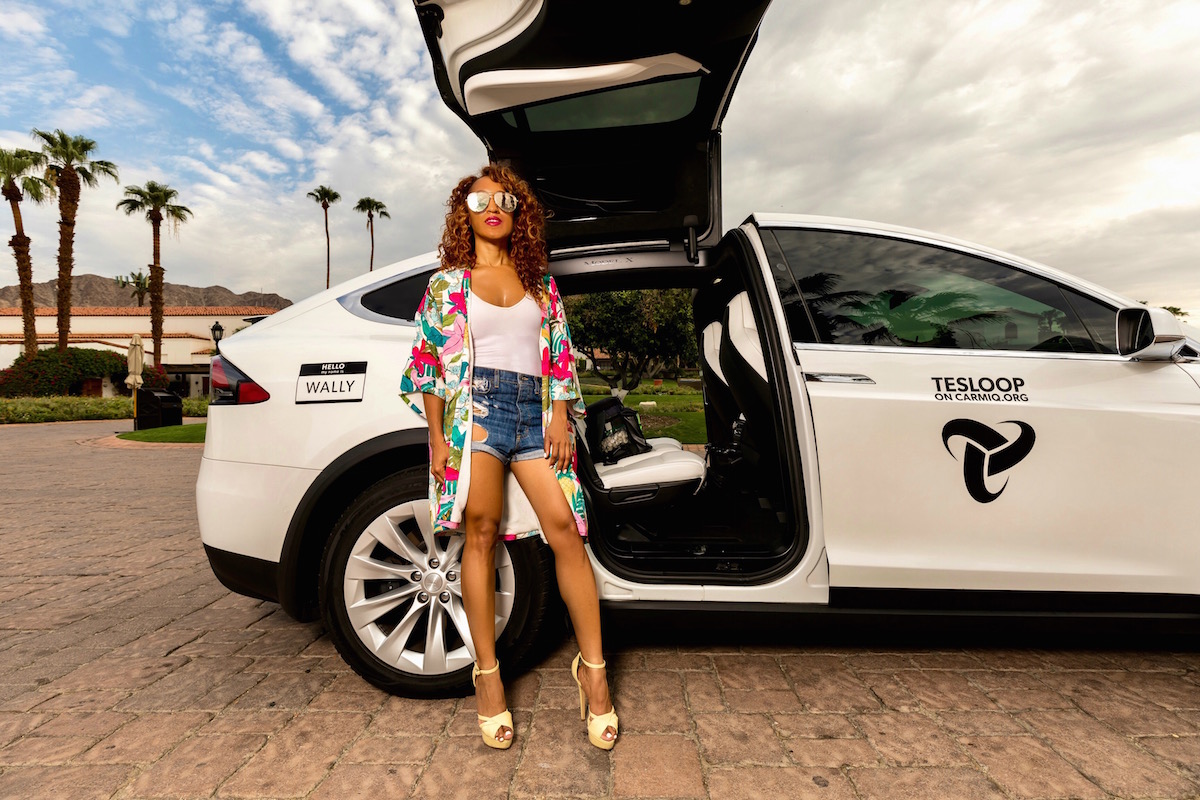 Photo by: Kyle Christensen Photography
The Tesloop fleet is composed of 10 Tesloop vehicles – the sleek and quick ModelX85 D. The model has a self-driving capability and the ability to steer itself, accelerate, and brake on the highway. If you have a Tesla, stay tuned. Tesloop will soon release software that will allow you to monetize your vehicle.
We loved Tesloop so much that we're sharing our own Destination Fab promo code with you. Go to Tesloop.com, enter promo code destinationfab20, and receive 20% off your next Tesloop ride! Code expires December 31st, 2018.
Happy Teslooping, Destination Fabbers!