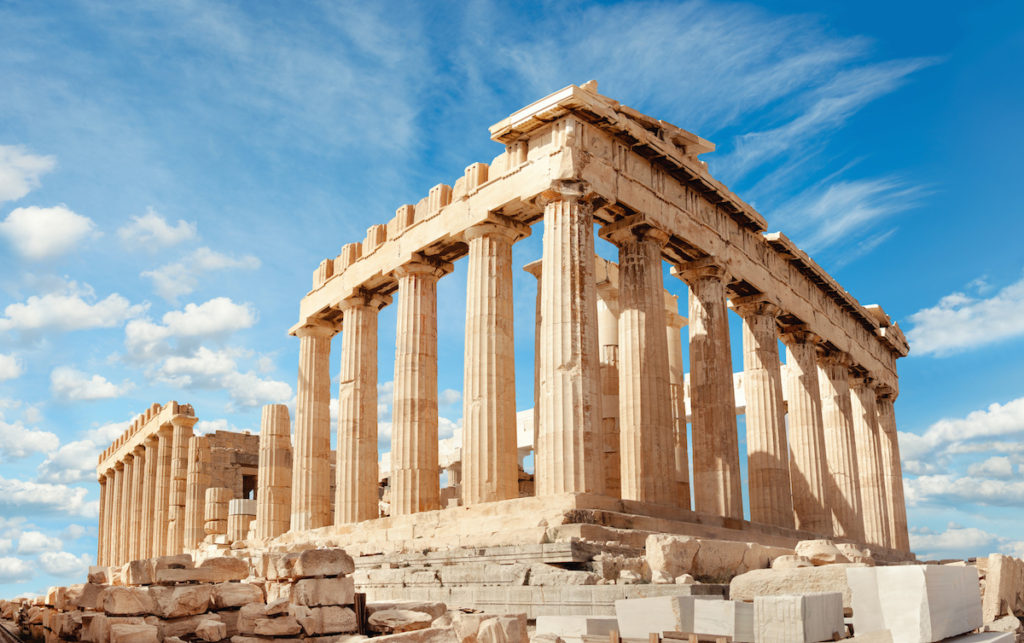 People may debate us on this one, but because there are so many beautiful islands on Greece (especially our faves Santorini and Mykonos), we don't think you need to spend more than two days in Athens while you're wining and dining in the country.
When you're in Greece, you should experience Athens though, and here are the top 9 things you need to do if you're only there for 48 hours.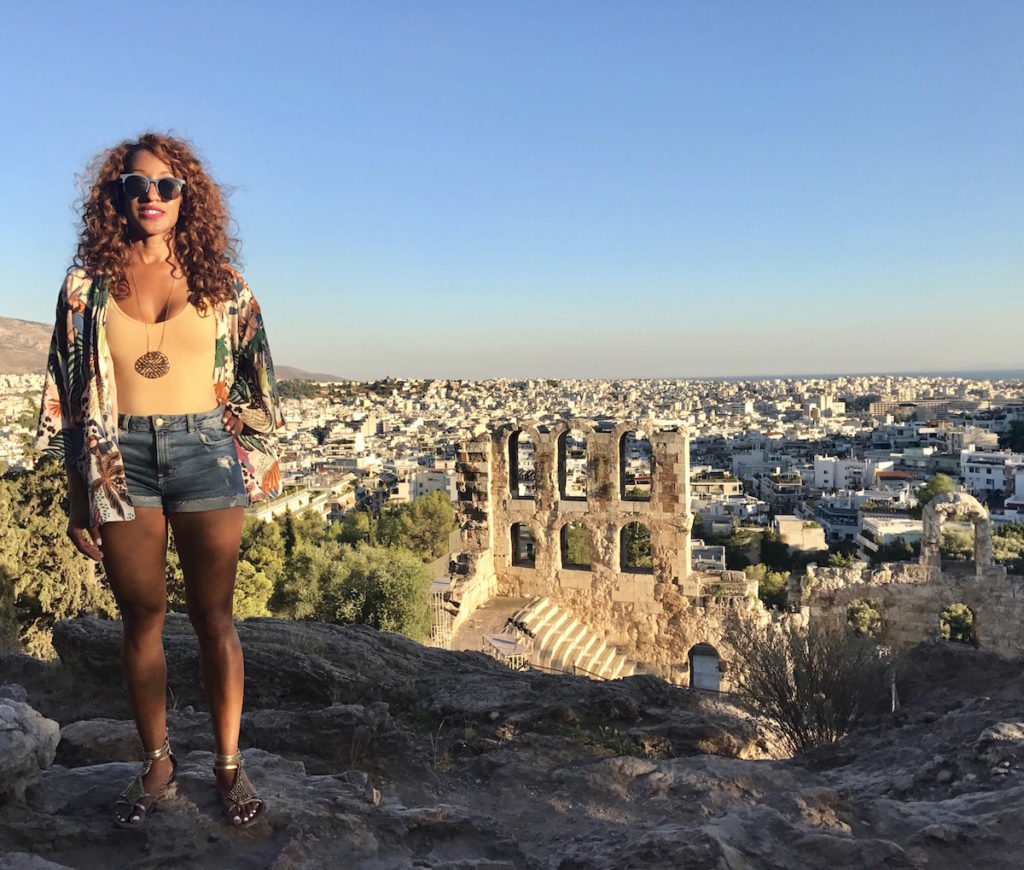 1. Acropolis: We know we don't have to tell you this, but we're mentioning it just in case. If it's your first time in Greece, go to Acropolis (whether you're a history buff or not). It's one of those places that everyone should see in their lifetime, and it will blow you away. Tickets to enter Acropolis are 20€ for adults, and includes the ancient agora, Theatre of Dionysos and the Parthenon. Keep in mind that during the summer months this touristy site can get crowded, so patience is key.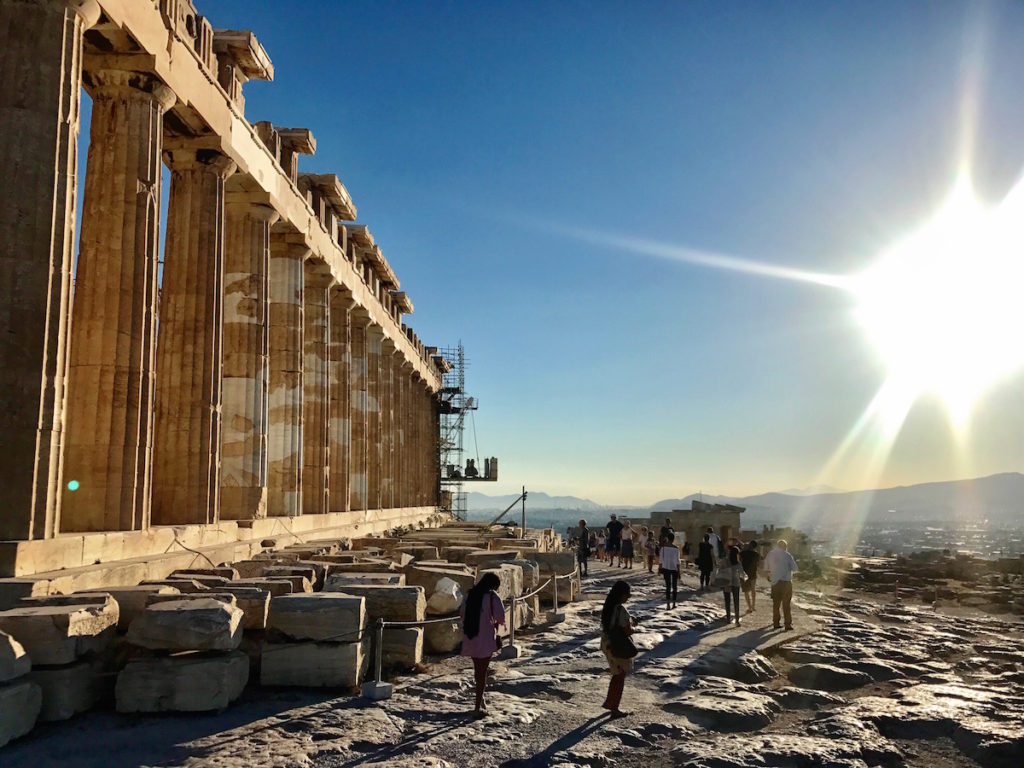 If you are a history buff, consider taking a walking tour of Athens to get the full experience of the city's most historic landmarks. We recommend this 5-hour tour, in which you'll visit the Acropolis, Acropolis Museum, National Garden of Athens, and more with a professional guide. If you want a tour that's a little less lengthy and are only interested in exploring the Acropolis, go with this 1.5 hour guided tour there. You can skip the line and go up with a professional guide.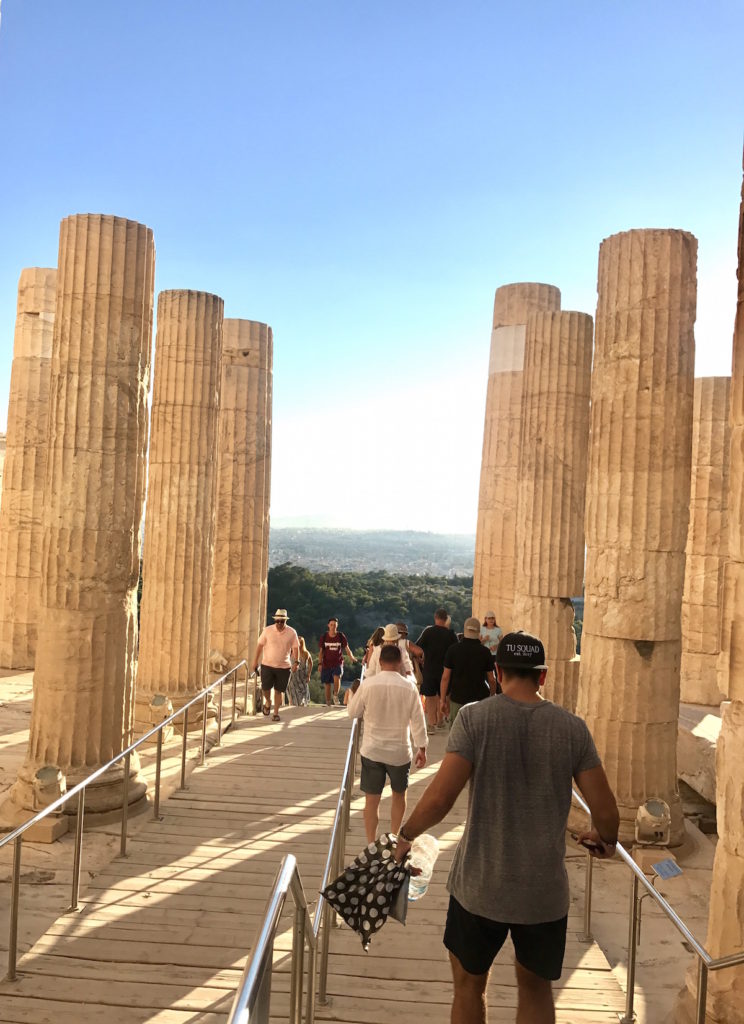 We skipped the tours, took it in on our own, and saved some time and money, but taking a guided tour is a good option if you have a little more time to spare and want to get the full history of Acropolis while you're visiting the area.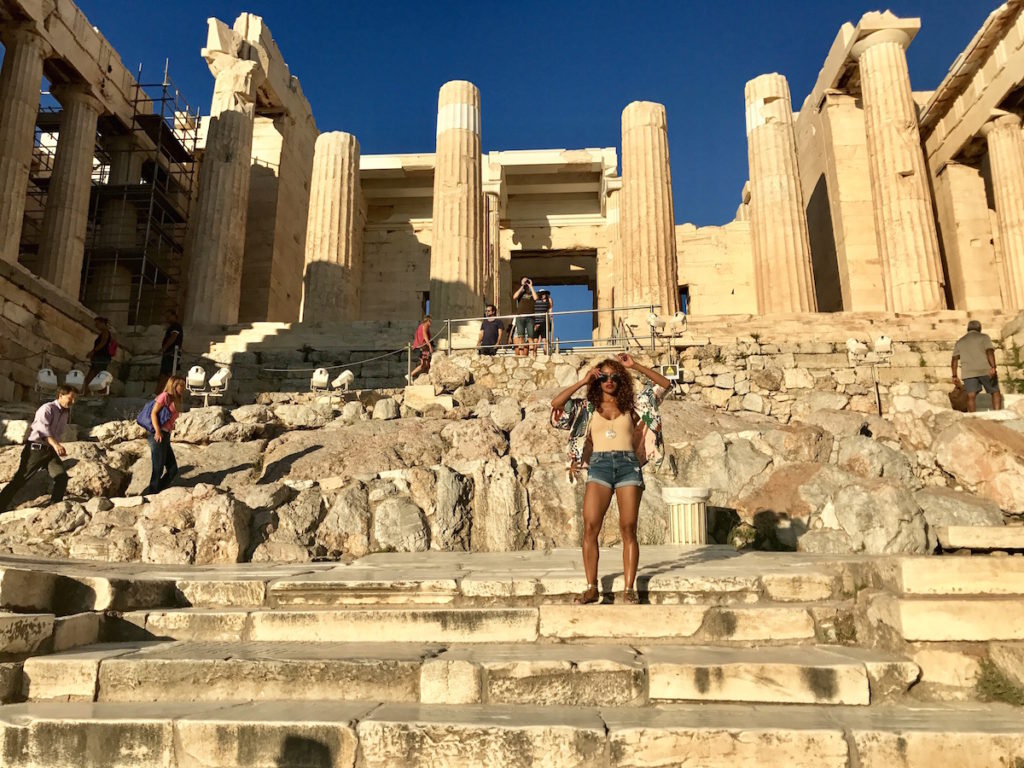 **Bonus Tip: Athens gets really hot in the summer – at least mid 80s °F during the afternoons – and your walk up to the sites can quickly turn into a sweat fest if you go to Acropolis in the middle of the day. Try going early in the morning or later in the afternoon to beat the heat. No matter what time you go though, bring a bottle of water with you. We made it to Acropolis a couple of hours before sunset, but it was still so hot that we were sweating.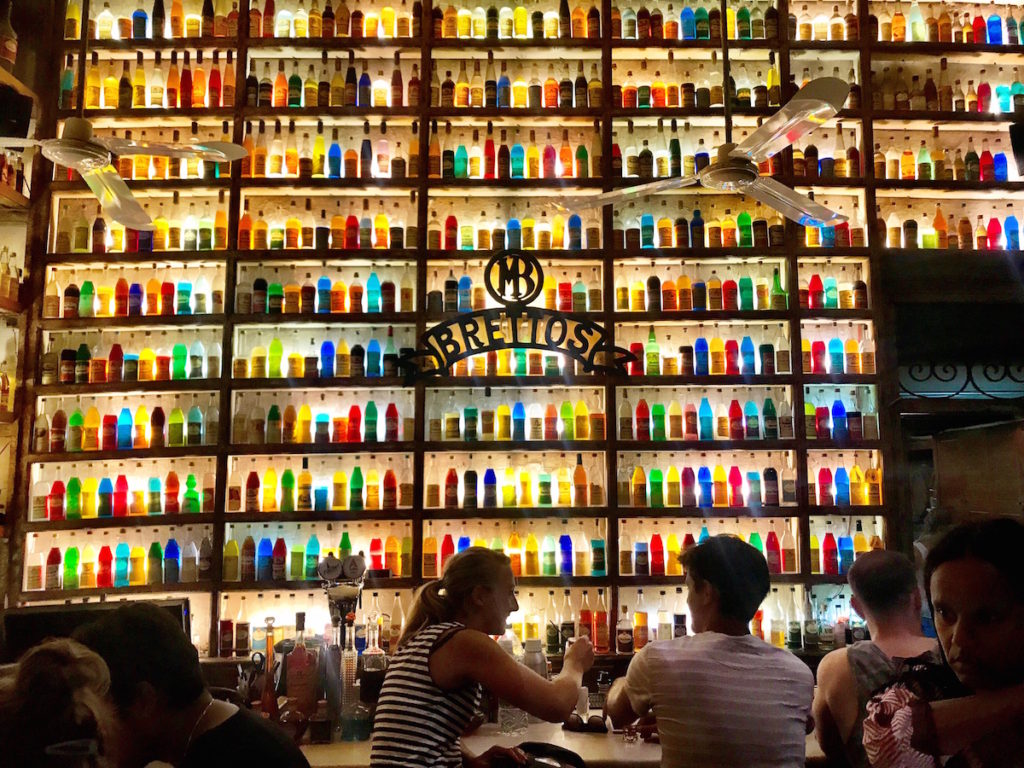 2. Sip Cocktails at Brettos: We loved this bar so much that it landed on our list. Why? Bretto's is not your typical bar. It's the oldest distillery in Athens, but its walls are stacked with colorful, glowing bottles that give it a modern vibe. You can walk right in without a reservation and order from a lengthy menu full of Bretto's signature craft cocktails, liquors, and ouzo that feature everything from cherry and cinnamon to mint and watermelon flavors. It was packed when we went, but we managed to find one of the last seats near the bar.
*Bonus Tip: When you find a flavor you love, you can purchase a bottle of it. Bottle sizes range from 50 ml – 1L so you can easily grab a few small bottles for souvenirs as well.
3. Drift Through Central Market: Just a few feet away from the Plaka stairs, this bustling market is a cool place to walk through to check out some of the fresh food offerings in the area. You can pick up everything from feta cheese to spices to fresh olives.
4. Shop at Monastiraki Flea Market: Head to Avissinias Square and shop in this famed flea market. Known for its pop-ups packed with clothes, paintings, souvenirs, and more, this flea market, located next to the Monastiraki metro station, has everything from leather goods to clothes and jewelry. On Sundays, people lay out blankets and sell just about anything. It's worth the experience, especially on that day.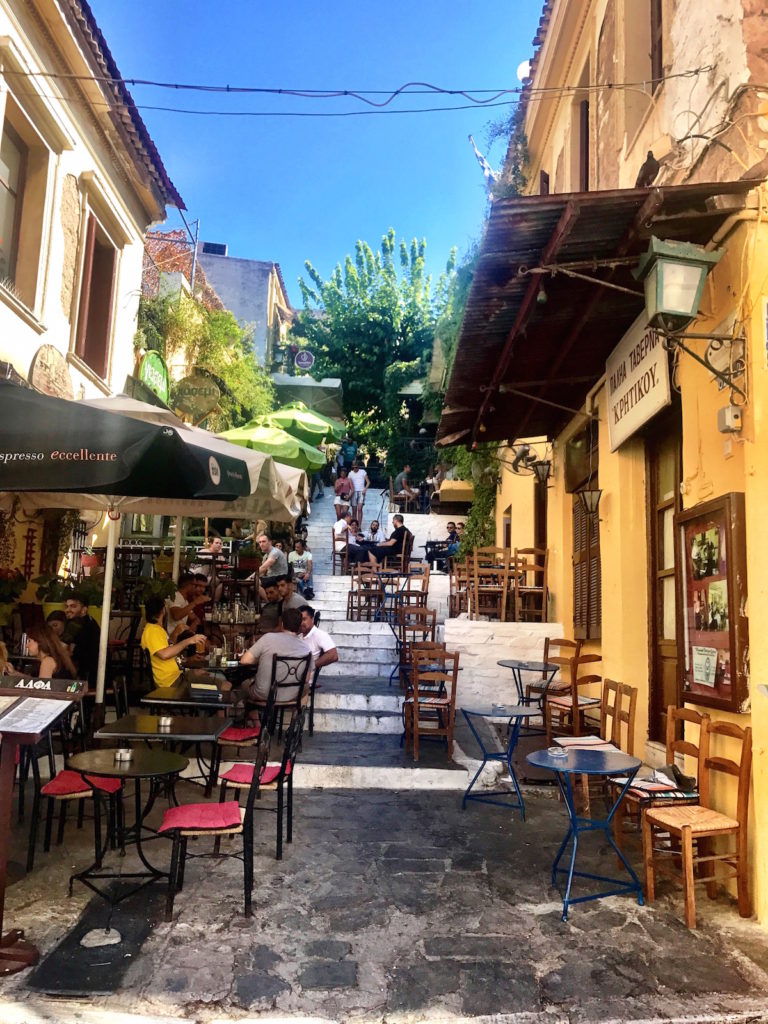 5. Hit the Plaka Stairs and wine and dine at Anafiotika Cafe': This famed restaurant sits close to the top of the Plaka stairs (one of the most famous landmarks in Athens) and serves up massive meat and seafood plates for groups, decadent waffles topped with whipped cream and pralines, and milk shakes, for starters.
For 25-30 €, you can split a meat plate with two to four people packed with sausage, fried meatballs, and cheese croquettes, or a seafood variety plate that includes octopus, friend shrimp and more. There are smaller plates for individual meals, of course, and the menu is so extensive that there's something for everyone to feast on. There's also a long list of coffees, hot chocolates, and teas, as well as a feta cheese dish worth starting with as an appetizer. The restaurant is affordable and also offers wine, cocktails, and beer for about 6 euros or less.
Bonus Tip: As the sun sets, dine on the rooftop. The view is amazing and you can see Mount Lycabettus from it.
6. Trek up Mount Lycabettus: Speaking of that mountain, if you have time, go. It's massive, but you can save some time by hopping on the odd looking Funicular Railway that will take you almost to the top (it costs two Euros each way) and back down again. Once you get there, grab a bite at Orizontes Restaurant (you can make reservations ahead of time), which has incredible views of the city, and take a peek at church Saint George.
7. Watch a movie in an open-air cinema under the stars: Whether you're on a girl's trip or a vacay with your boo, watching a movie with views of the Acropolis surrounding you is one of the coolest things you can do in Athens at night. Head to Cine Paris and sip wine and munch on popcorn, or take it in at Cine Thisio.
8. Get your Greek grub on: For some of the best traditional Greek food in town, head to staple restaurant Psaras Taverna. If you love lamb chops, go to Karavitis in the neighborhood of Pagrati or To Steki tou Ilia in downtown Athens for some of the best in the city. While you're wining and dining at Karavitis, don't miss the divine fried cheese (saganaki).
9. Take a food tour or cooking class: If you love to cook and/or want to immerse yourself in Greek cooking culture, take a food tour or a Greek cooking class. On the 4-hour Original Athens Food Tour, you'll enjoy a traditional Greek breakfast, and then visit traditional food stores, and try Greek desserts along the way. If you want to embrace your inner chef, try this 3-hour Athens Cooking Lesson and Dinner, where you'll visit one of the most popular tavernas in Athens, cook several dishes, and enjoy a traditional Greek meal at the end of it.