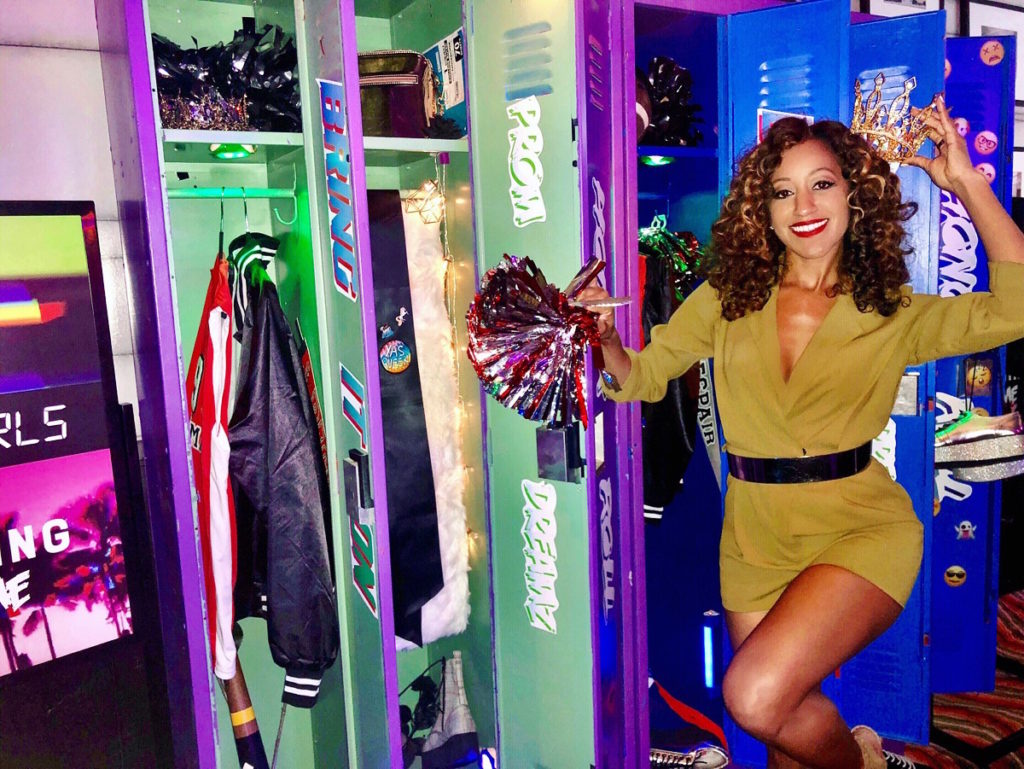 90's vibes, a custom airbrush t-shirt station, and a locker room photo booth? We'll take this throwback moment any day of the week.
As celebrity stylist Chloe Bartoli, who has styled the likes of Selena Gomez and Jared Leto, celebrated her new Rocket Dog collaboration (RD x California Girls) Wednesday, we were right in the middle of the action having a blast at the 90's themed house party at West Hollywood hotspot Doheny Room.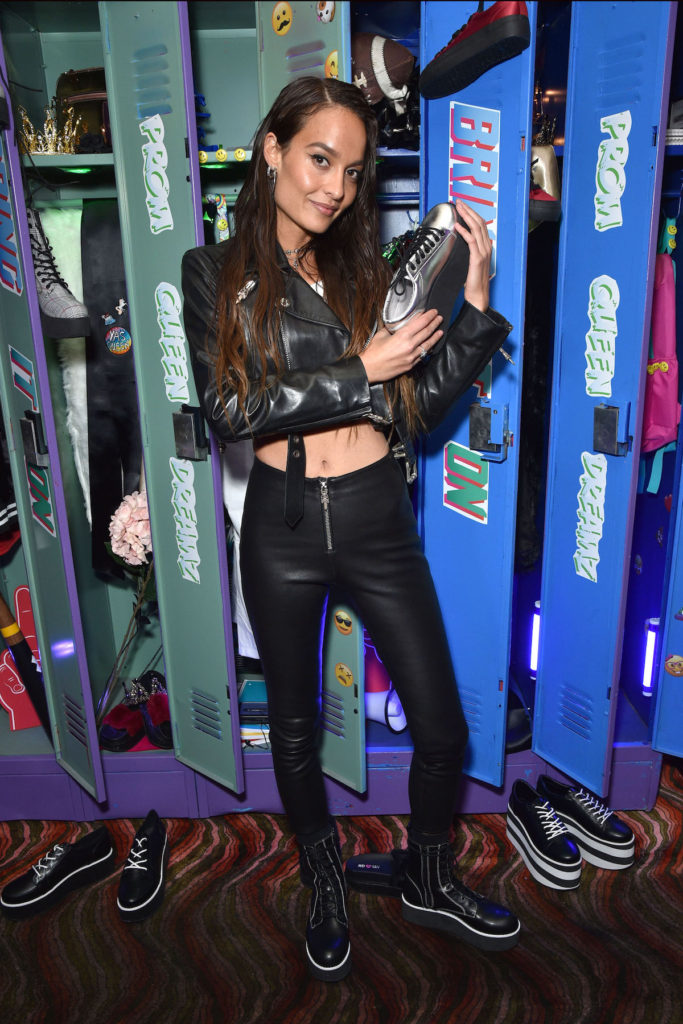 Chloe Bartoli; Photo Credit: Startraksphoto.com / Michael Simon
To take the party up a notch, DJ Ruckus and Caroline D' Amore spun 90's hits, and Paris Jackson, Miguel, and more stars danced their way in, striking poses inside of a neon cut out bleeding hearts photo installation in their Rocket Dog kicks before playing candy pong.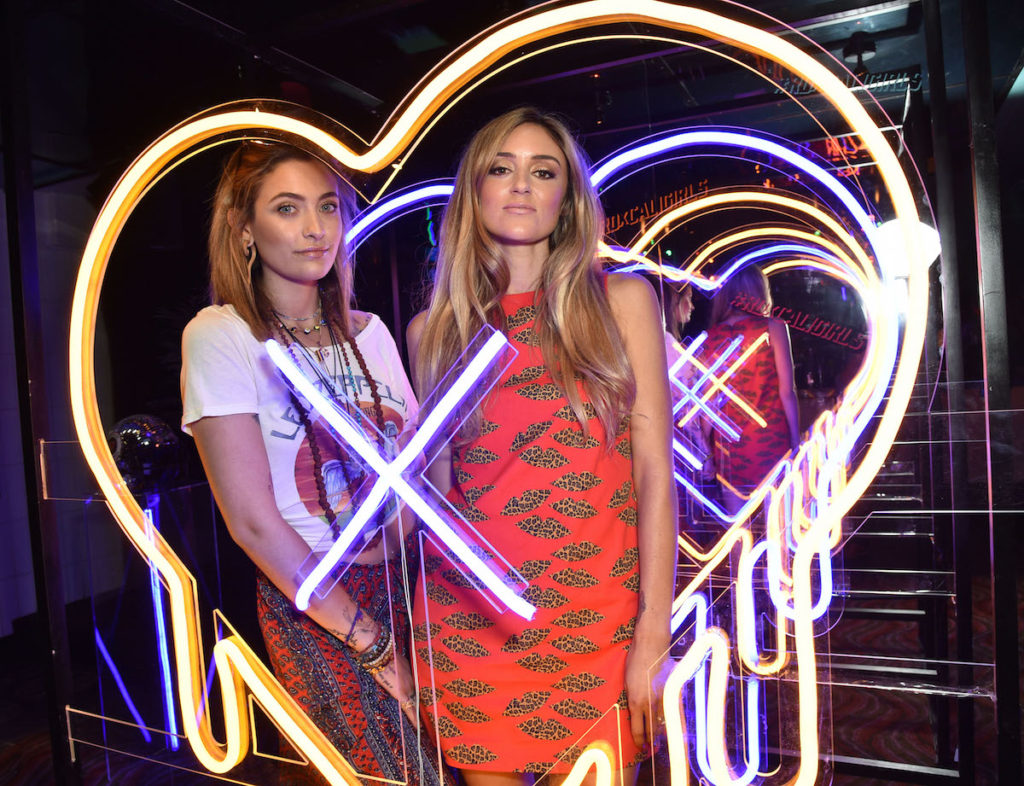 Paris Jackson and Caroline D'Amore; Photo Credit: Startraksphoto.com / Michael Simon
After munching on fried chicken sliders and truffle fries, we hit the bar to taste one of the specialty "dranks," which included The Chloe, The Rocker and the Little Gem, whipped up with Revel Tequila, Hiro Sake, and Rumhaven. Post munching and sipping, I channelled my inner prom queen and cheerleader, and grabbed a photo opp at a locker stuffed with Rocket Dog shoes.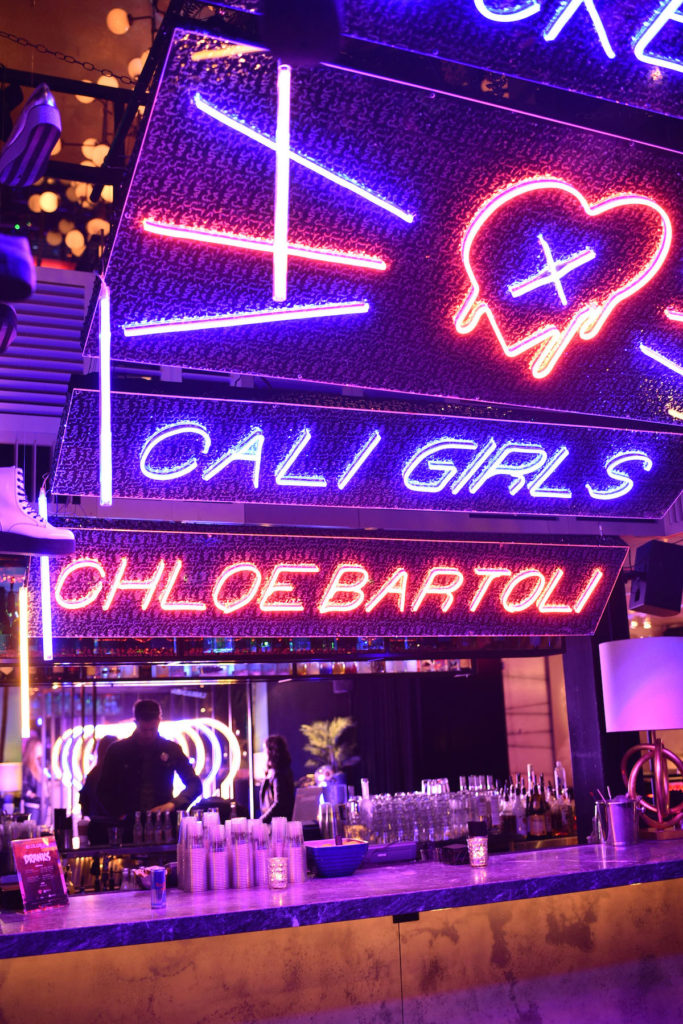 Photo credit: Startraksphoto.com / Michael Simon
While we live for a good photo opp, the night got even better as we grabbed a D Fab airbrush crop top at the custom airbrush station just as D'Amores pizza delivered a heart-shaped pie to wrap up the night.
As for the details on the RD x California Girls collection, Rocket Dog first gained popularity in the '90s with its trendsetting platform sandals and stacked footwear. Bartoli was thrilled to bring it back with a modern twist.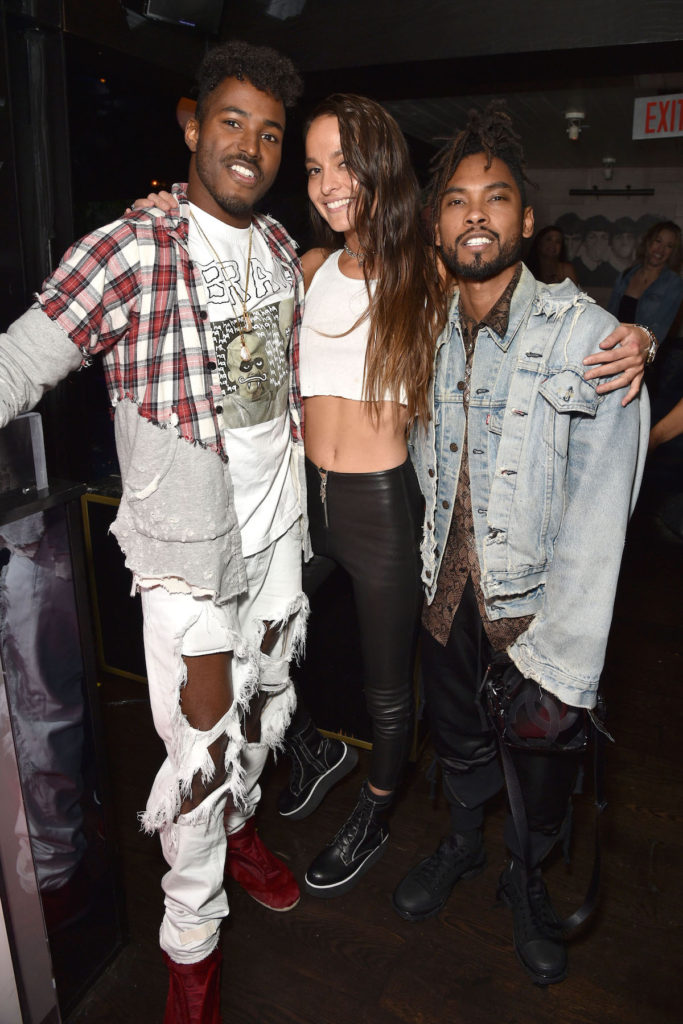 Photo credit: Startraksphoto.com / Michael Simon
"I am beyond excited to collaborate with Rocket Dog!," the style guru said in a statement. "Growing up, if you didn't have a pair of Rockets Dogs' in high school, you were definitely not part of the cool crowd.  I decided to make my collection a little bit more masculine than what they generally design and are well know since I'm a total tomboy! Instead of designing pieces that were more on the feminine side like Rocket Dog's classic platform sandal, I decided to take the platform and add a more rock 'n' roll/punk vibe to the collection."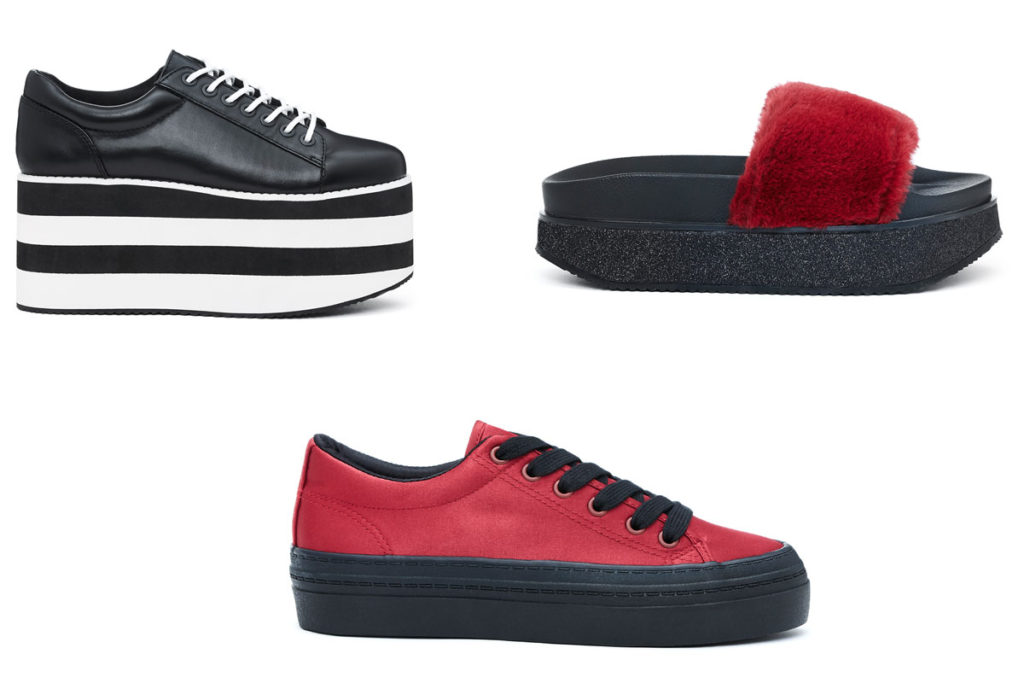 The capsule collection also has plenty of California cool flavor, and features furry red and black slides, striped platform sneakers, and low top black and red sneakers, for starters. Check out the full collection, which ranges from $55-$95, here!