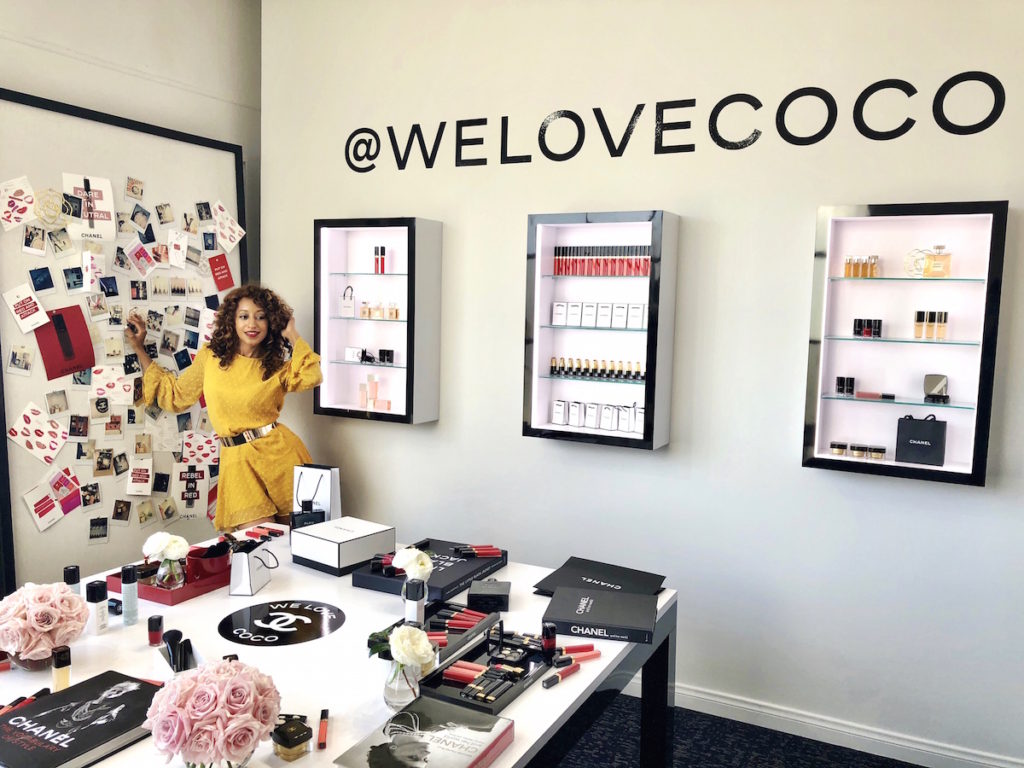 "Success is often achieved by those who don't know that failure is inevitable." – Coco Chanel
Barbie can keep her Dream House. We'll take Chanel's Beauty House any day of the week.
After a chic cocktail party packed with celebs like Yara Shahidi, Ava Phillippe, and Kiernan Shipka, the Chanel Beauty House opened to the public Thursday in Los Angeles on Sunset Boulevard with fashionistas, influencers, and the Instagram-obsessed heading inside to capture the perfect snap around the pop-up that celebrated the fashion house's new user-generated Instagram page @WeLoveCoco.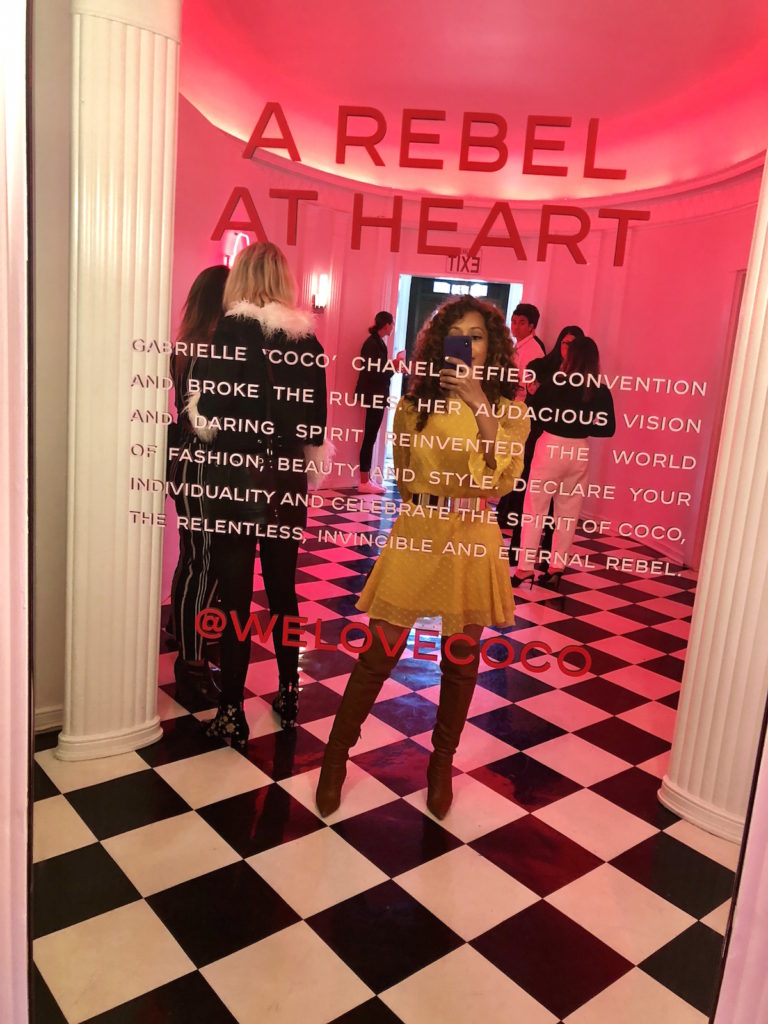 As soon as we set foot inside of the red-lit walkway emblazoned with a neon image of Coco Chanel, we knew it was going to be an epic day. Aside from our affinity for Chanel's vibe in general, this makeup-filled, interactive house was love at first sight, and all of the rooms were open for exploration.
Inside of the first red room we strolled into, we kicked back on a chaise lounge in front of a glass table filled with Chanel lipsticks. A neon sign with our new life motto sat above, which read, "When you're sad, put on lipstick and attack."
Then, there was the garden, where makeup artists slathered Chanel lipstick colors on attendees, and a couple of cuties served up delish berry popsicles from a bright red Chanel ice cream cart.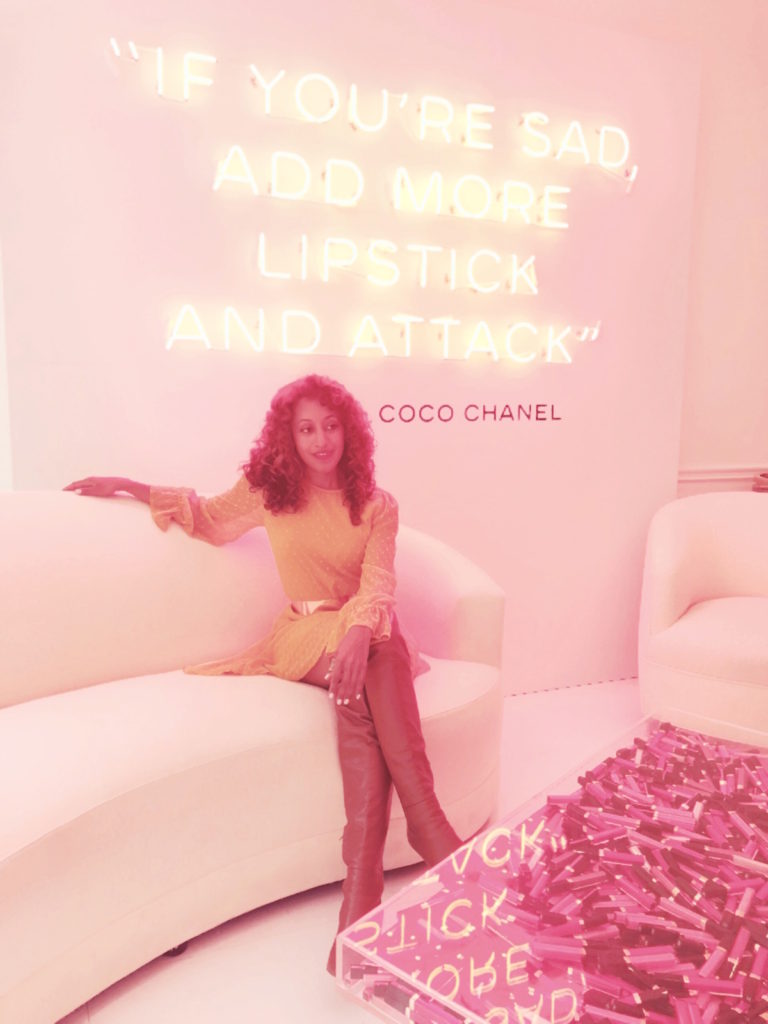 Inside of a nearby room, we faux played cards on a Chanel table, then tried on lipsticks in an another red room where Chanel lipstick-coated lips flashed on a screen.
Still, one of our fave spots in the house was a tie between our dream bathroom and the virtual lip color room. The black and white bathroom came complete with the Chanel symbol emblazoned on the floor and a white bathtub filled with pearls. Inside, attendees could also write on the mirror in lipstick to leave their marks.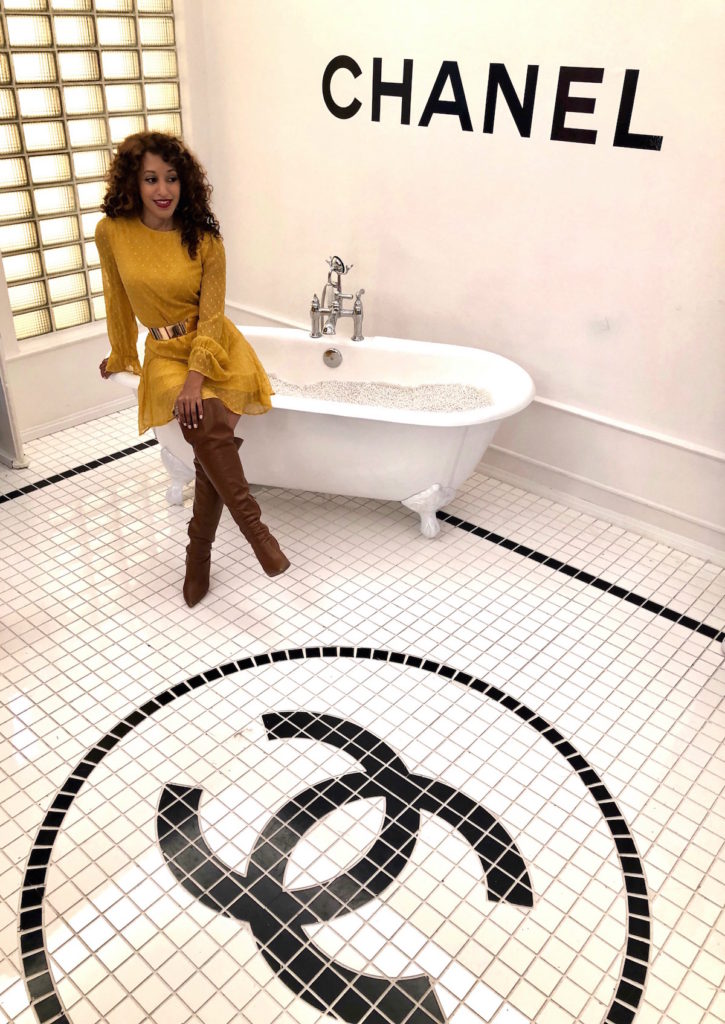 In the virtual lip color room, we sat down in front of Ipads and touched the different lip colors on the screen. Instantly, our lips changed to different Chanel lip colors that were available for purchase in the house.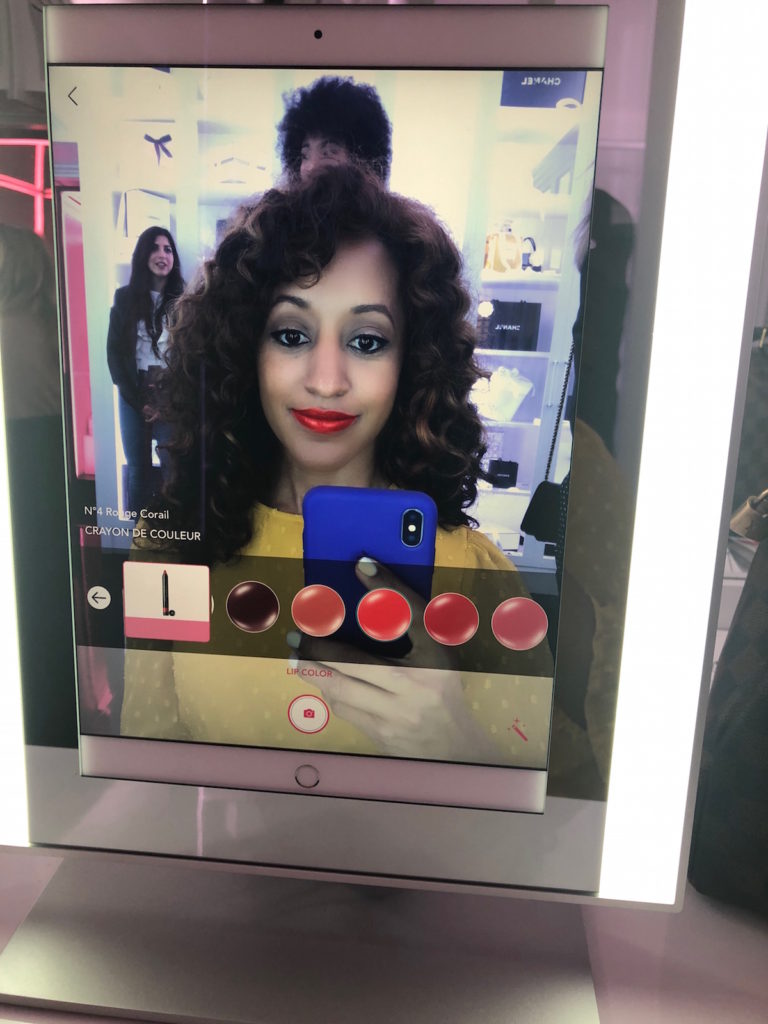 Then, there was the sultriest room in the joint – the pink-lit bedroom. Before hopping on the bed for another Instagrammable moment, we coated our lips with a Chanel lip gloss, then headed over and struck a pose beneath a mirror on the ceiling that said "Provoke in Pink".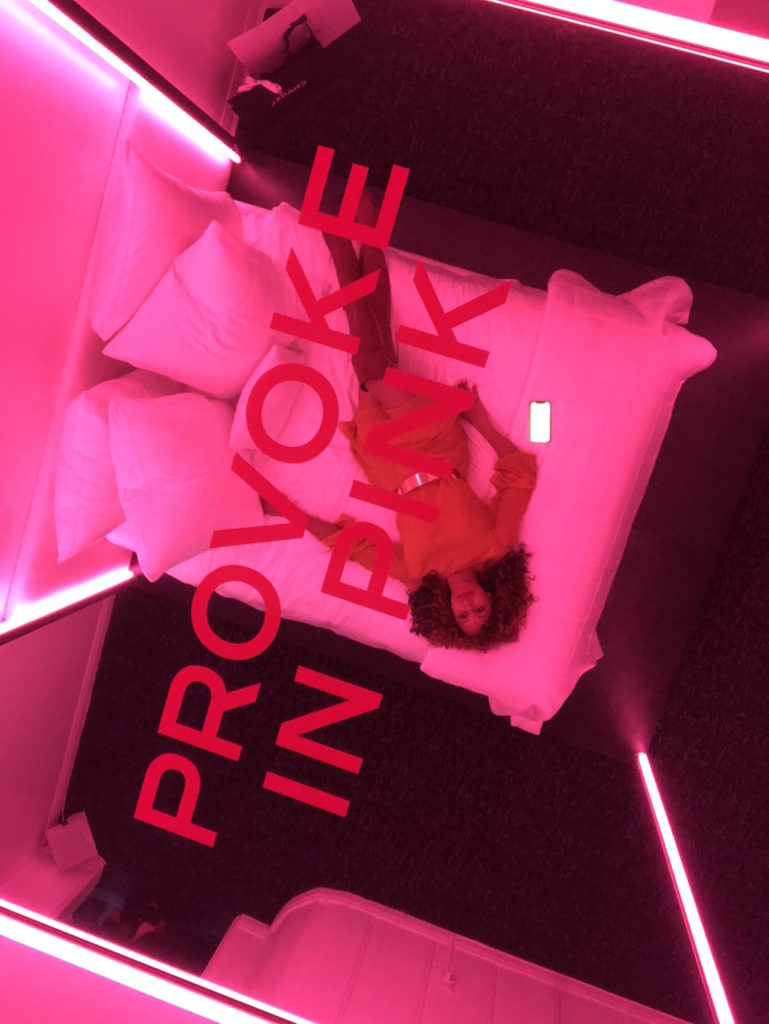 Before heading out, we strolled into one last room, where we hopped on a swing for a quick photo shoot.
Life goals. Check.
Take a peek at more scenes inside of the home in our Chanel Beauty House gallery!