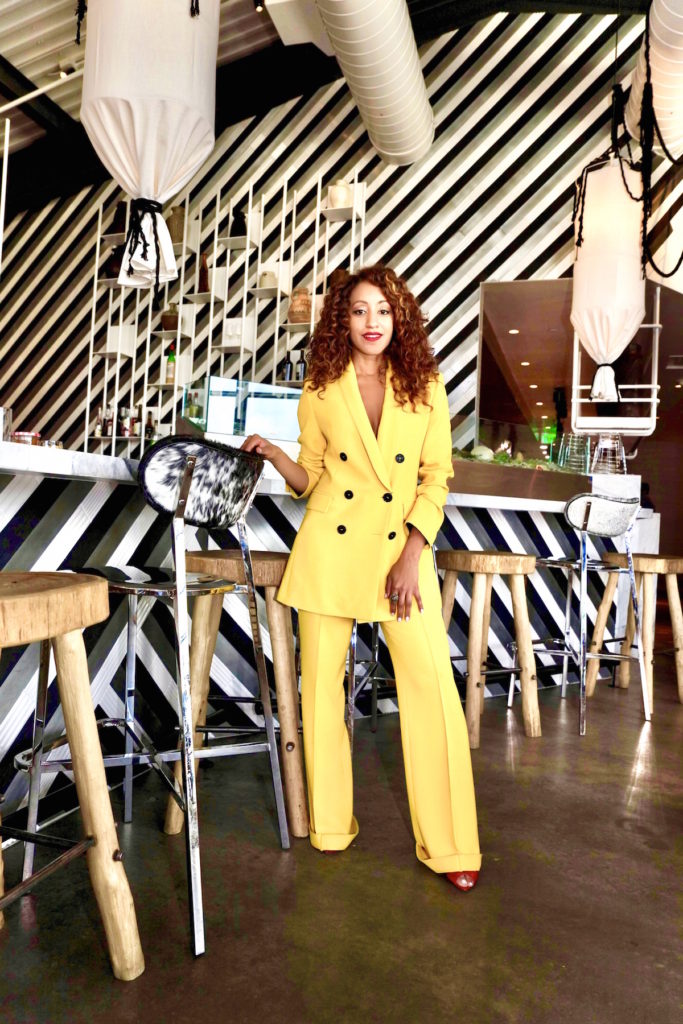 Margot is a mood.
From the moment we walked through the Culver City rooftop restaurant's black and white geometric-splattered elevator doors, we were hooked. The attention to detail throughout the intimate space grabbed us before we could even sit down to sip an Allura cocktail.
Brought to life by IB Hospitality (known for one of our West Hollywood faves, Norah), there's an artistic touch at every turn, from its animal faux skin-lined chairs, marble topped tables, Instagrammable floral walls, panoramic rooftop with 360 degree views of the city, and even a neon "Love Is Love Is Love" sign leading the way to the bathroom (which has such a serene vibe that you might take a little more time than usual touching up your make-up).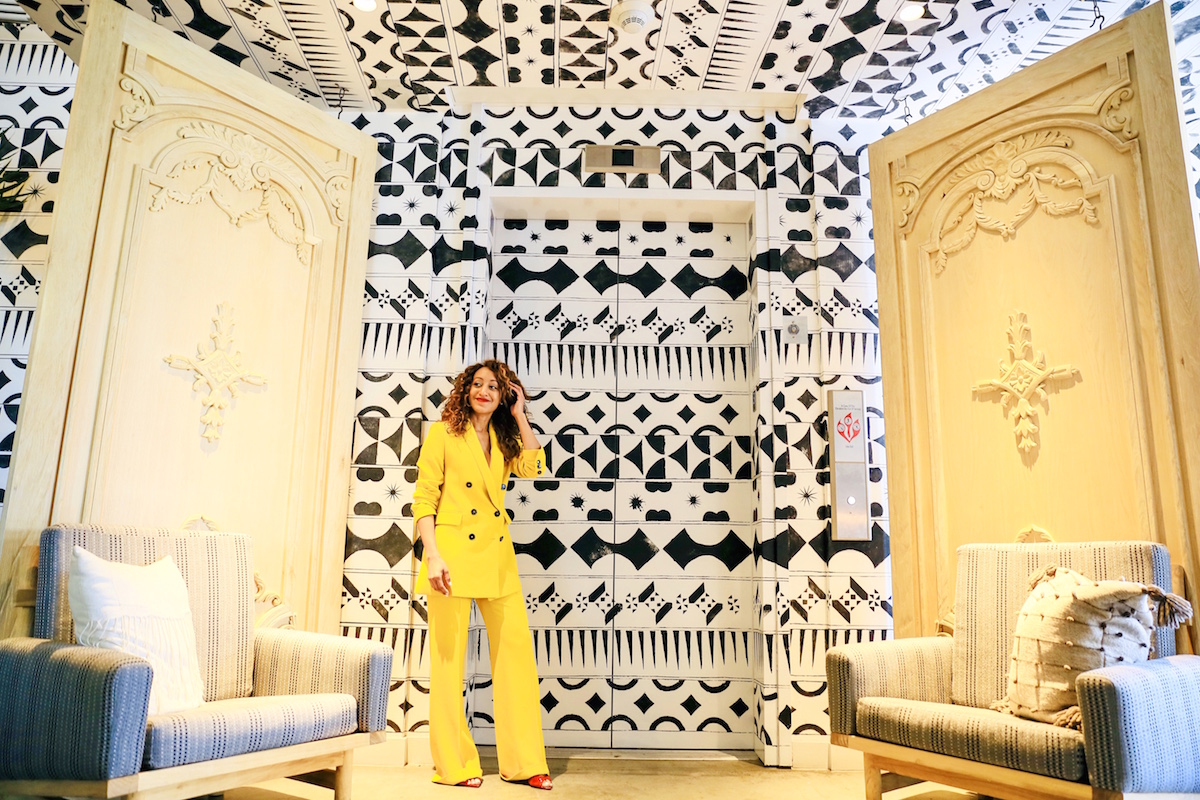 Photo Credit: Alysse Stewart
It's tucked away in Platform, a shopping, wellness, foodie paradise of sorts, which is far enough away from the hustle and bustle of the city that you can kick back and relax. This is where you go when you want to step away from the hustle and bustle of the city for a nice day – or night – out. Kick back, enjoy a good cocktail, grab a delicious bite, and catch up with friends. Or, enjoy a special night out by candlelight with your significant other.
RELATED: Why We'll Always Swoon Over West Hollywood Hotspot Norah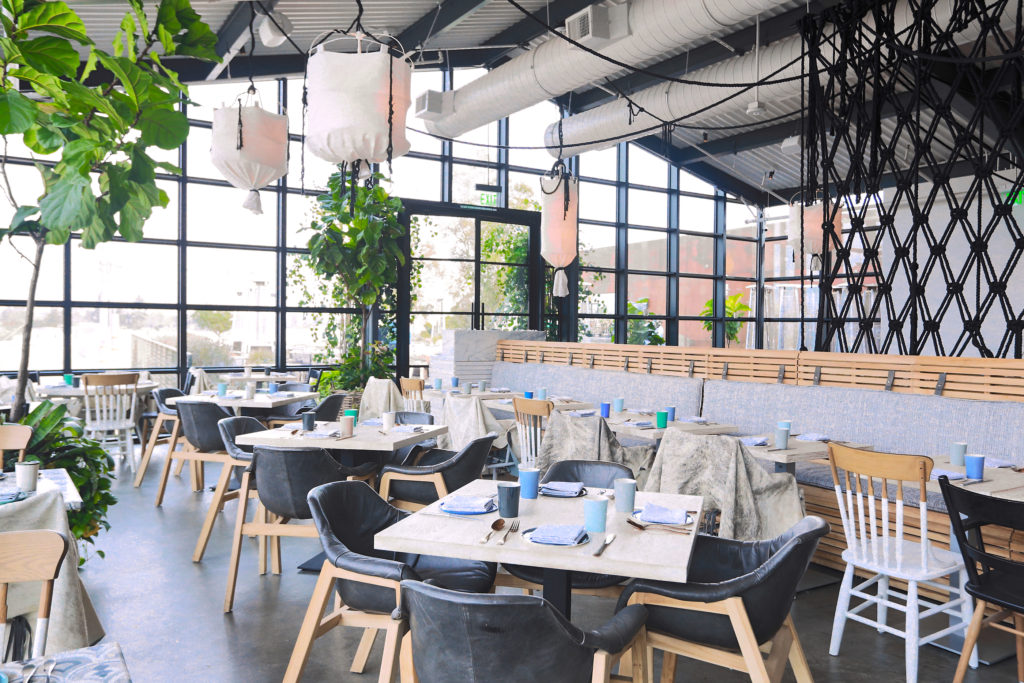 Photo Credit: Margot
Brunch, lunch, and dinner are all served up here, but we highly recommend dinner, when the rooftop patio lights up and the interior is filled with soft glow of candlelight. The panoramic views are a highlight during the day of course, but the Expo line runs right behind the restaurant, which takes away from the picturesque and romantic rooftop element you might expect (it does not take away from the relaxed air of the space though, and it's not noisy).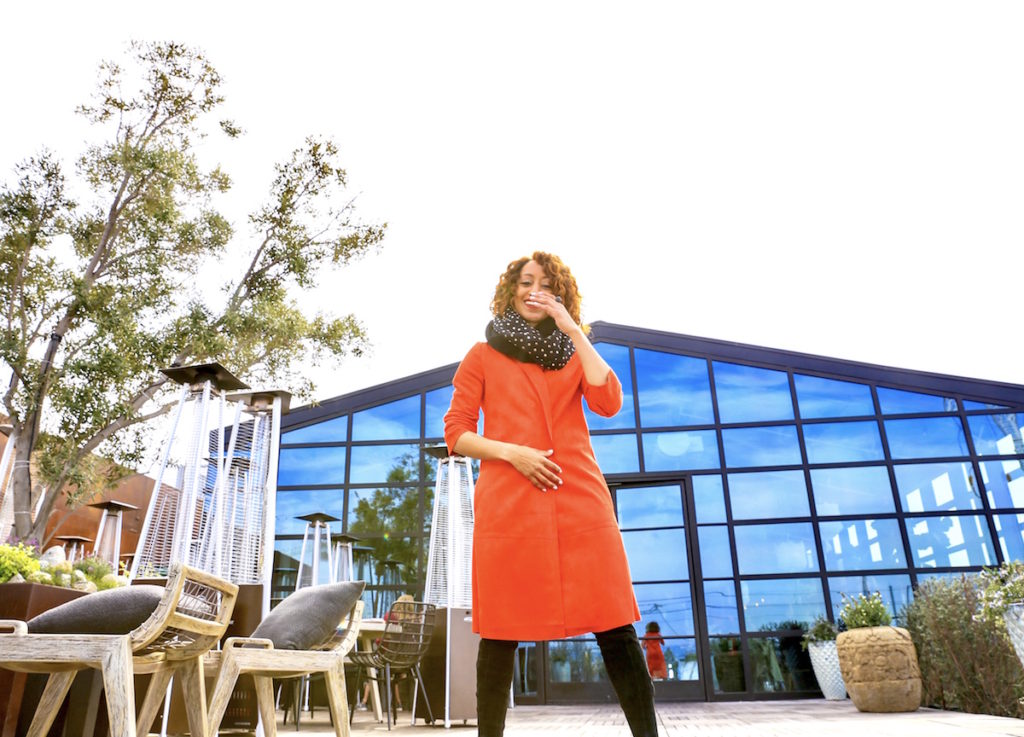 Photo Credit: Alysse Stewart; Scarf: CacheCool
As for the coastal mediterranean grub, expect shareable plates of pasta, salads, seafood, and roasted or grilled meats. For appetizers, we loved the potatoes bravas, brined and roasted cauliflower topped with parmesan fonduta, and grilled homemade focaccia bread with olive oil and eggplant caponata and feta.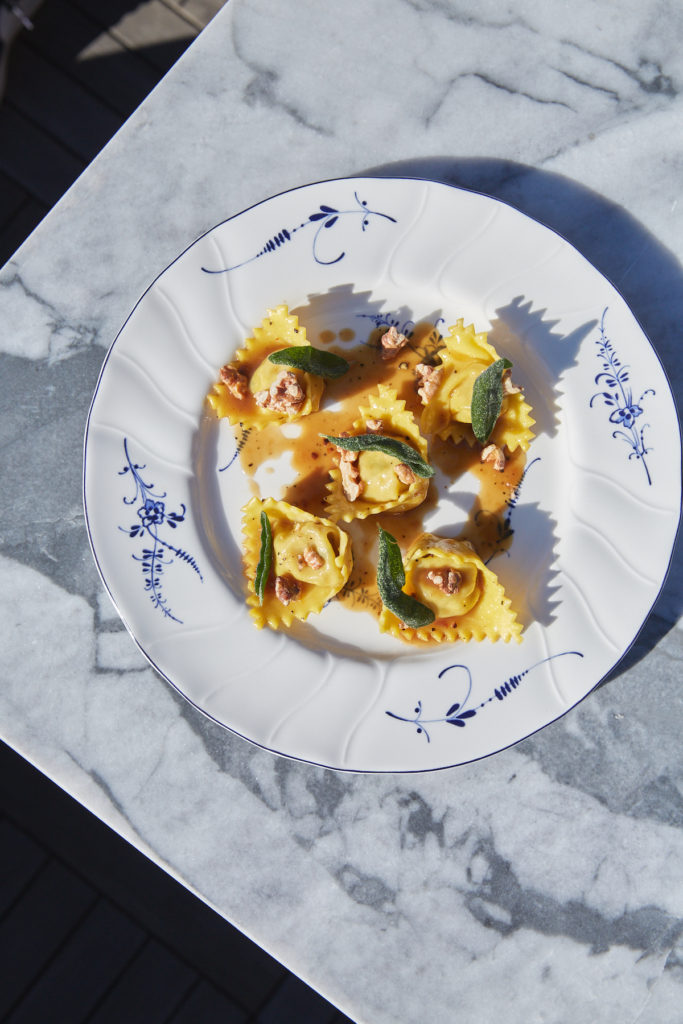 Photo Credit: Margot
We also swooned over the grilled prawns with chili marinade and lime, the grilled chicken, spanish octopus, and prime ribeye with horseradish crema and paprika butter. For dessert, absolutely don't miss the churros, served with salted caramel and chocolate. Trust us on this one, they are some of the best churros in town, especially when dipped into the salted caramel. So. Good.
RELATED: You Can't Miss the Italian Grub and Gelato on Eataly LA's Rooftop Terra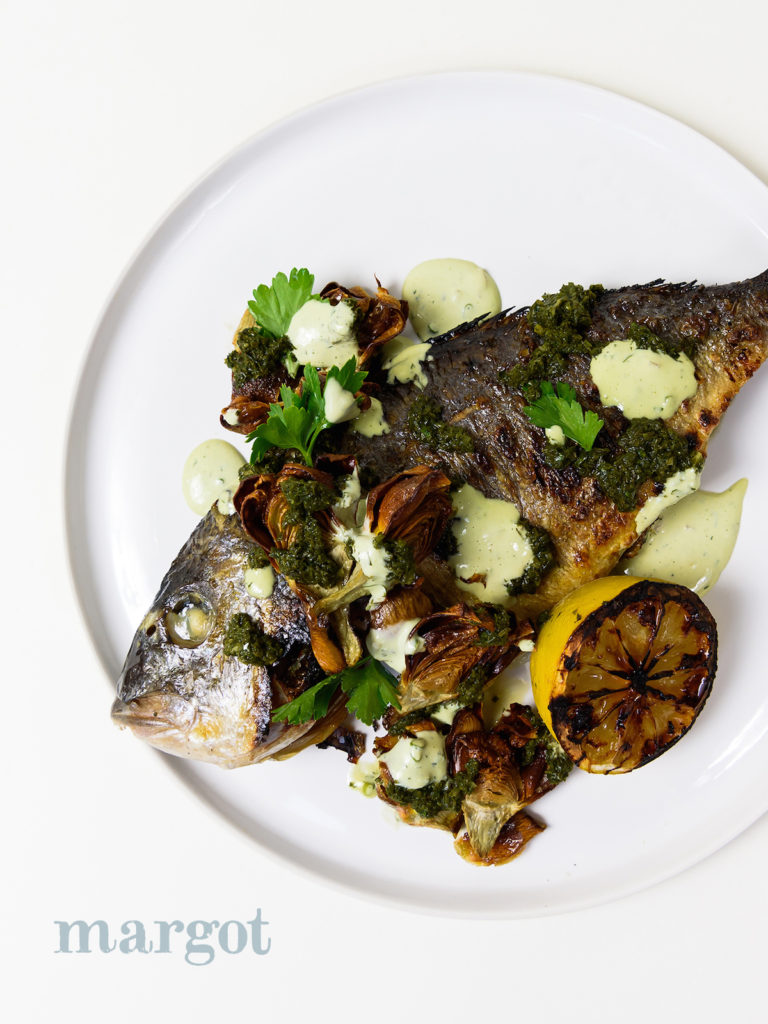 Photo Credit: Margot
If you're into crudo, you'll also find your home here, given that there's a crudo bar with offerings of yellowtail, oysters and more.
The regional wines and craft cocktails are also not to be missed. The strawberry spritz is one of the faves at Margot, as is the allura and grapefruit gin and tonic.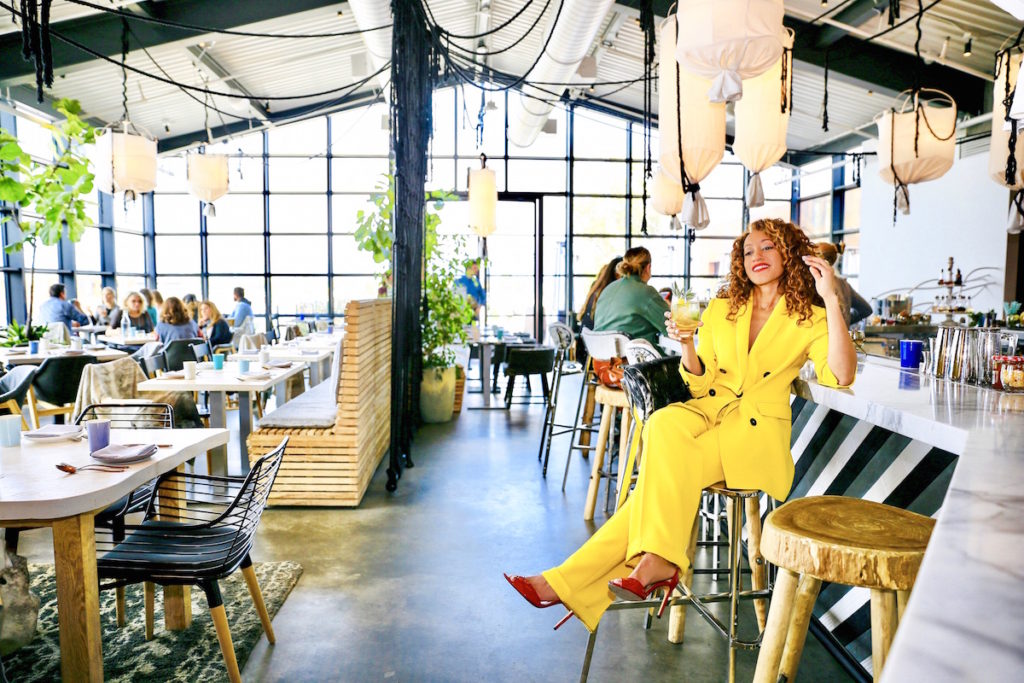 Photo Credit: Alysse Stewart
Whether LA is your home or you're just visiting, don't miss this hotspot as we head into spring – and summer. We'll certainly be clinking cocktails there.
Cheers to a new season of fab rooftop toasts Destination Fabbers!
The FAB Details: Margot. 8820 washington blvd., suite 301 culver city, ca 90232. Make your reservations here.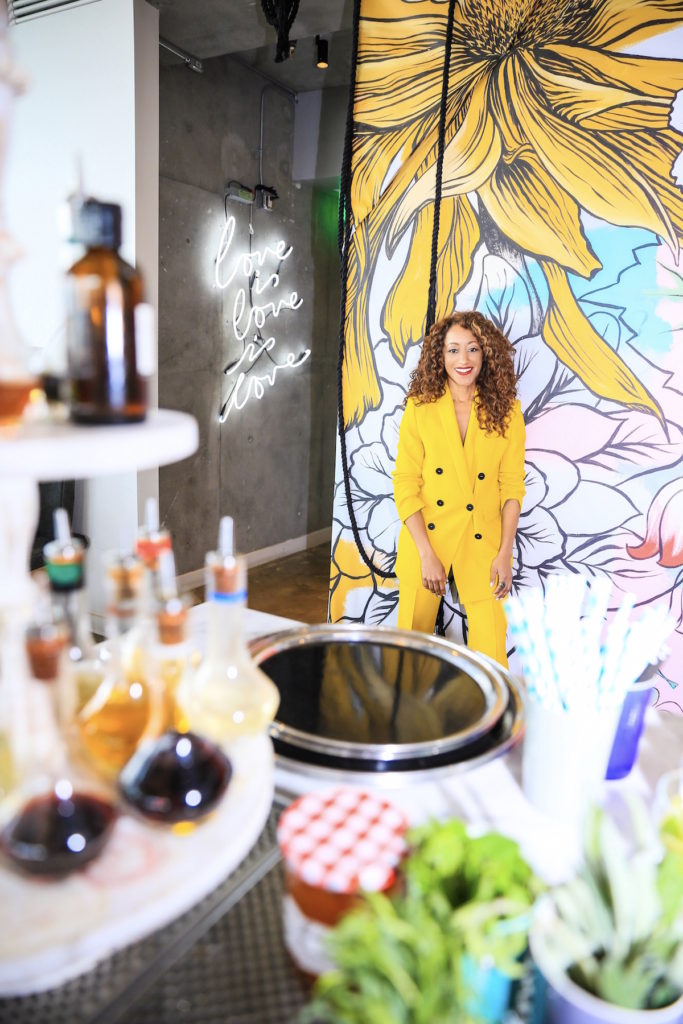 Photo Credit: Alysse Stewart