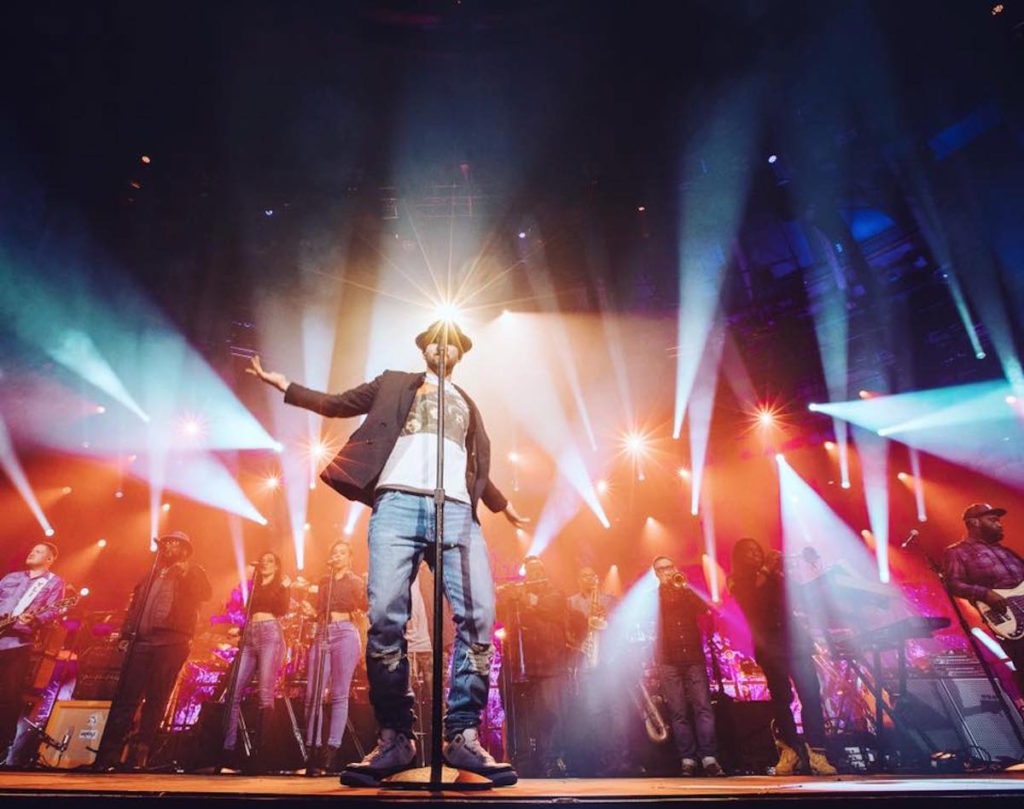 Summer concerts just got better thanks to Verizon's VZUP program, and we were thrilled to help the company kick off their launch of it. (Photo courtesy of Facebook, Justin Timberlake)
To celebrate the new rewards program, which gives members exclusive opportunities to watch their fave musicians at concerts around the country, we spent our Saturday with an exclusive Man of the Woods-themed night out in Los Angeles, hopping in a chauffeured Cadillac Escalade, and heading to a private dinner at The Tasting Kitchen in Venice, Calif.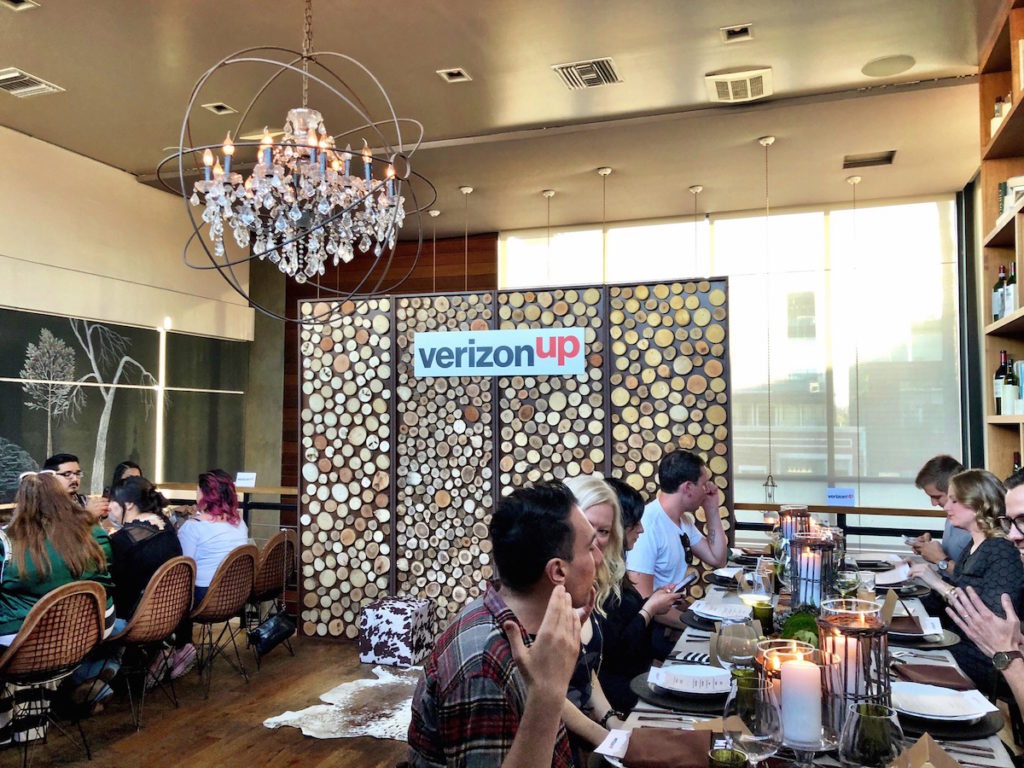 After sipping Midnight Summer Jam and Man of the Woods cocktails of the Justin Timberlake-pegged variety, we sat down under a sparkling chandelier and feasted on menu items pegged to the singer's song titles. The "Waves" smoked mussels spaghetti, "Living Off the Land" Lamb Chop Scottadito, and "The Hard Stuff" smores dessert served with a Whiskey Marshmallow were just a few of the highlights (if you're visiting LA don't miss the grub at this restaurant btw).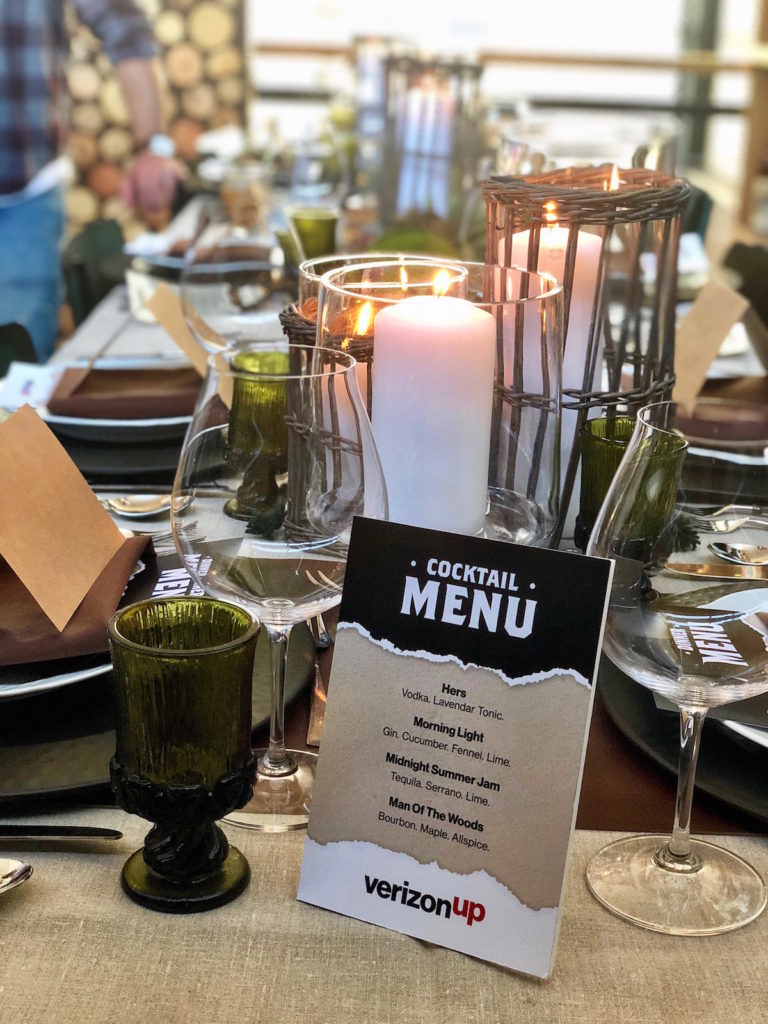 Following dinner, it was time for the main event – Timberlake's concert at The Forum – where we experienced the night like VZUP members. After entering the venue through a private entrance, we partied with denim and plaid-clad concertgoers to a DJ's set before the show began. I added a pop of color to the mix in a tropical Zara jacket paired with a Zara mustard crop top and high-waist pants.
Then, we got up close and personal with JT, taking in his show right by the stage.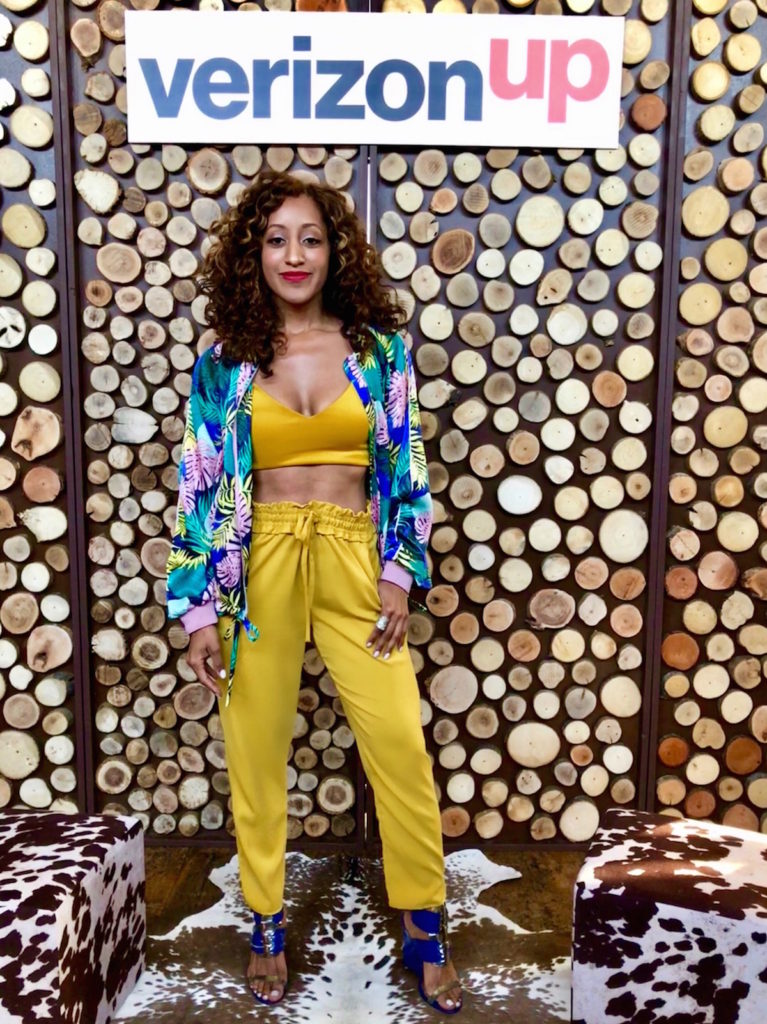 As a stream of neon strobe lights poured down, the "Filthy" singer walked out to a sea of screams and killed the show, keeping us dancing as he took us back with his hits like "Cry Me a River", "Suit and Tie", and "SexyBack," and his latest Man of the Woods tracks like "Supplies".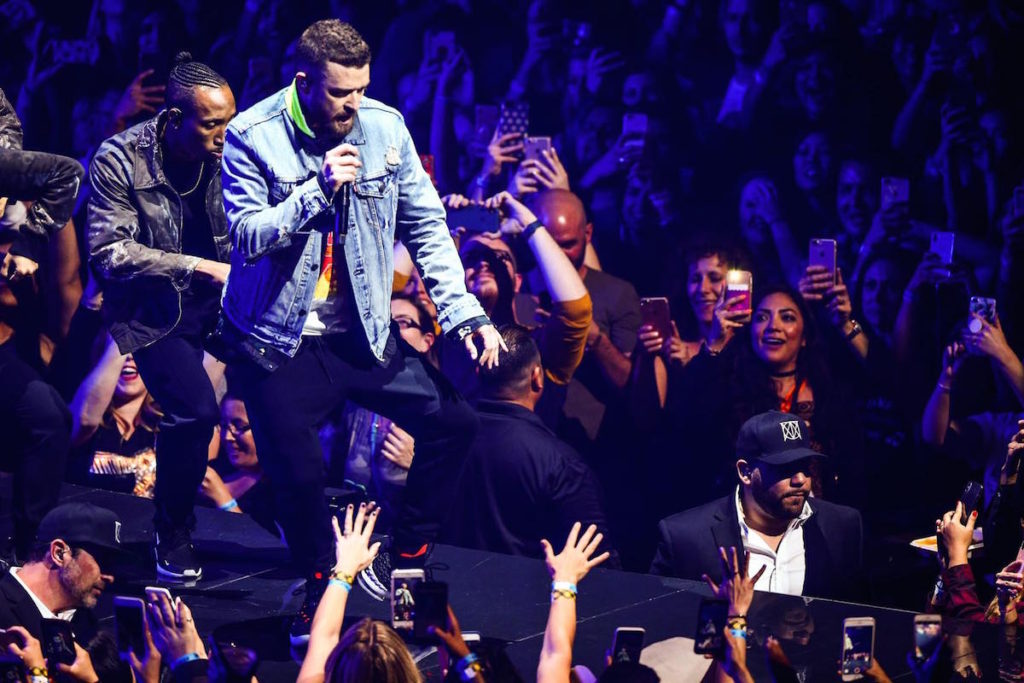 (Photo courtesy of Rich Fury/Forum Photos)
To pay tribute to LA, the singer-actor even went into DJ mode as he mixed in a little bit of Kendrick Lamar's "LOVE" with his own "My Love" track before he performed the song full out, and went on to sing 2Pac and Dr. Dre's "California Love." He wrapped up the high-energy show with a bow, telling the crowd "Thank you LA! Good night!" We hopped back in our car and headed home, excited to tell you about the experience.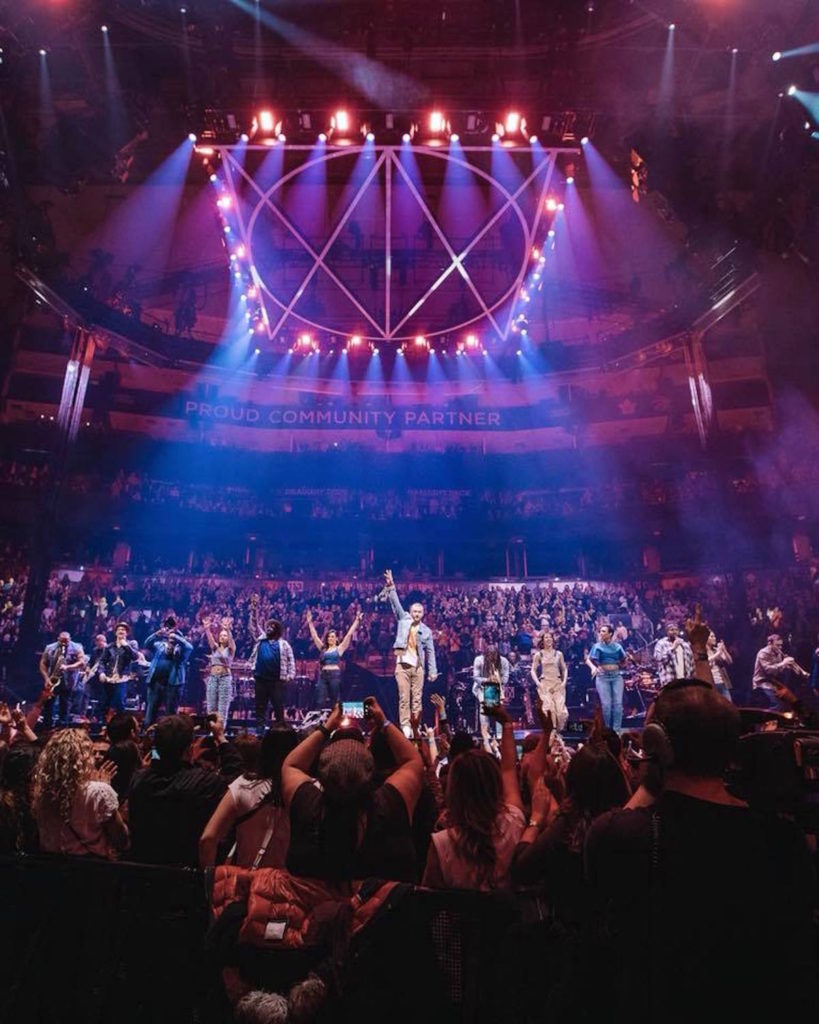 (Photo courtesy of Facebook, Justin Timberlake)
So, how can you get the Verizon VZUP VIP treatment like we did the next time you hit a show? Here's the deal. You have to be a Verizon Wireless account holder on a monthly plan, at least 18 years old, and a resident of the US, for starters. You also have to enroll in the Verizon Selects advertising program.
Once you do, open the My Verizon App and tap the 3-line navigation menu icon in the upper left corner of your screen. Tap Verizon Up and follow the prompts.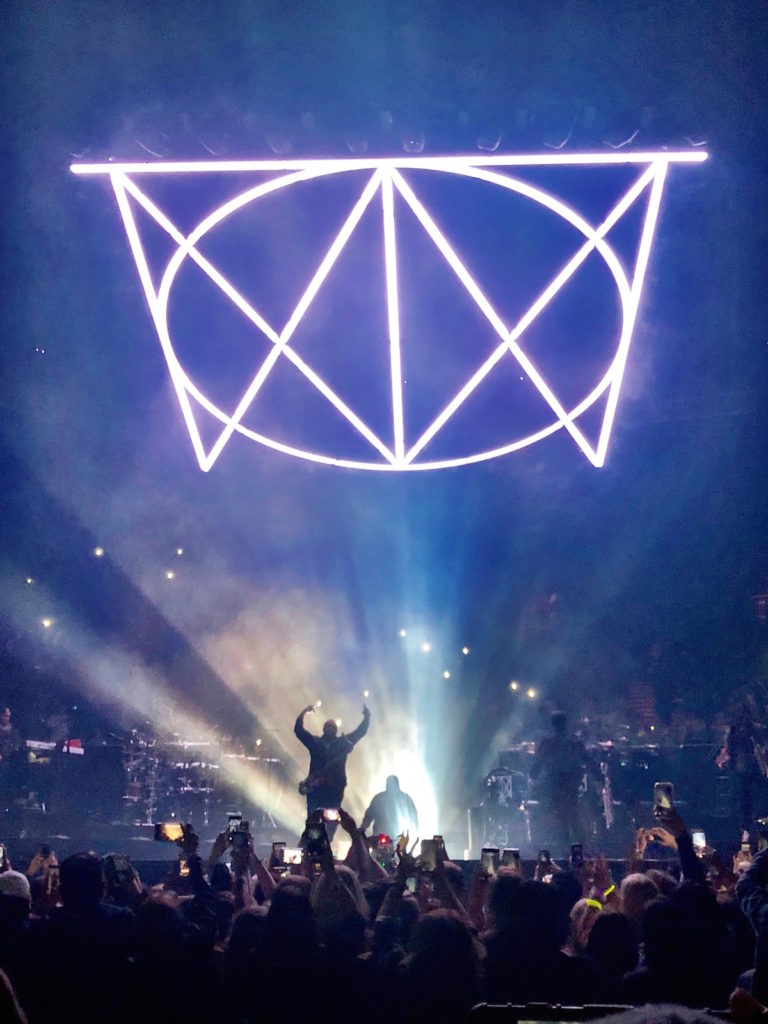 When you're all set up, you can earn credits by paying your monthly bills and spending money on Verizon Wireless products, and you can use those credits for rewards. For every $300 you spend, you earn one credit, and you only need one credit to claim a reward.
Each month you can choose from six reward options, such as discounts on an accessory. But to access the Super Tickets – like the Man of the Woods experience we were privy to – you'll see a ticket availability countdown in the lower section of the Choose tab of Verizon Up.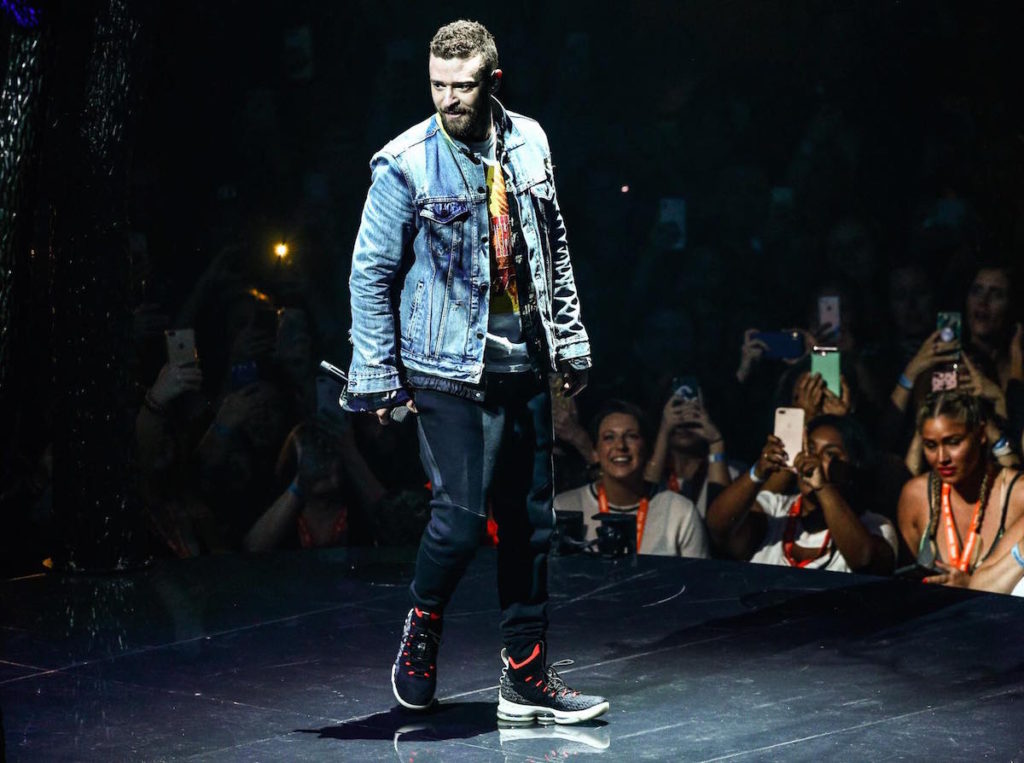 (Photo courtesy of Rich Fury/Forum Photos)
Once the countdown reaches zero, you can claim the tickets just like other rewards. They're available on a first-come, first-served basis.
Get all the details here, and let us know what you think about your VZUP experience in the comments.