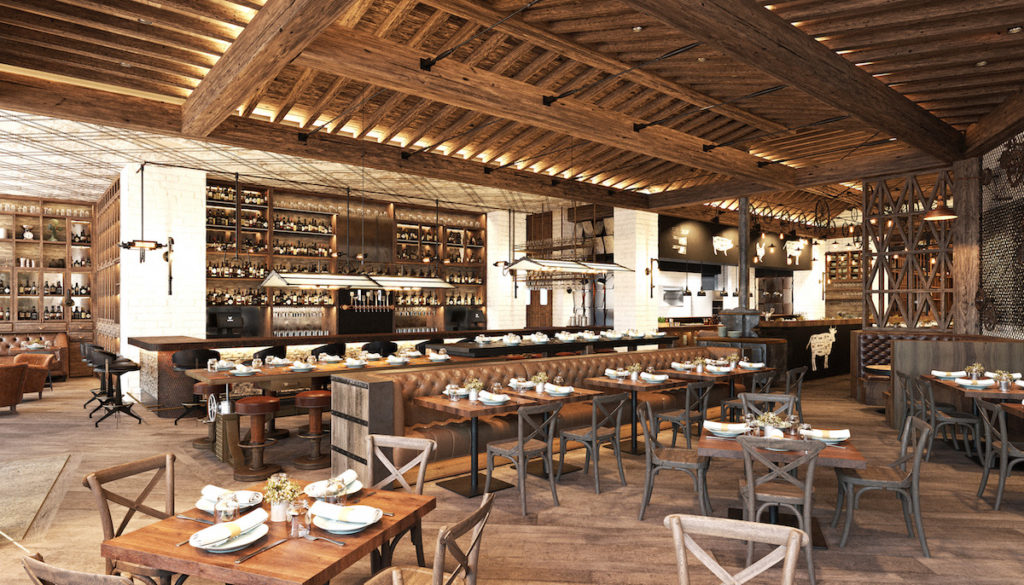 Angelenos may love their kale and kombucha, but when it comes to cheat days, comfort food still reigns supreme in the City of Angels.
While there are plenty of burger and taco joints around for indulging, it's been tough to find a good ol' fashioned southern meal in Los Angeles for those special occasions…until now. Enter Yardbird Southern Table & Bar, the answer to our fried chicken, buttery biscuits, and bourbon cocktail dreams, now open at the Beverly Center in Los Angeles.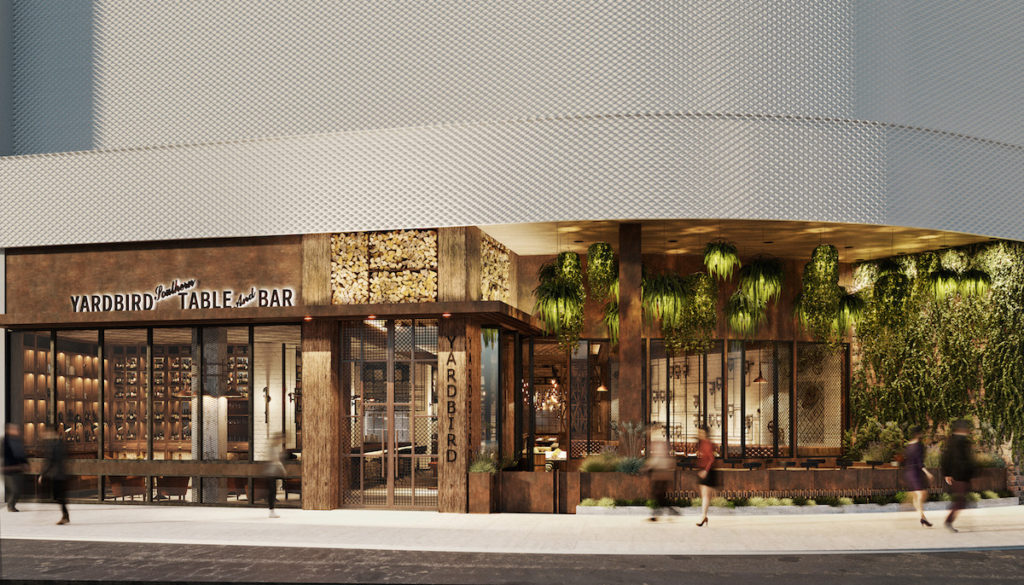 We headed to the soon-to-be L.A. hotspot for dinner to get the full Yardbird experience, and fell in love with the airy 6,000 square foot space complete with cozy rustic decor, artsy ironwork, and painted brick walls. Not to mention the food, which reminded me of my hometown of Atlanta, and the cocktails – that turned this non-dark liquor drinker into a believer.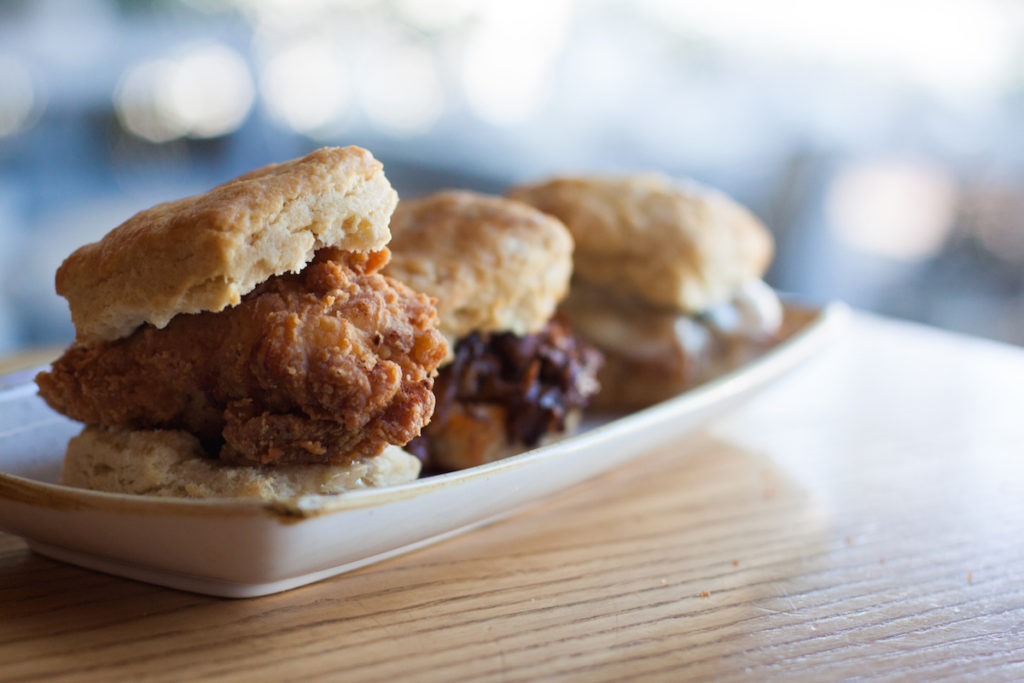 When you come to Yardbird, there is one golden rule: You simply can't skip the fried chicken.  It's the star of the menu, served up with watermelon and a cheddar waffle, and brined for 27 hours before it ever hits your plate. Hands down, it tops our list as one of the best fried chicken plates in the city.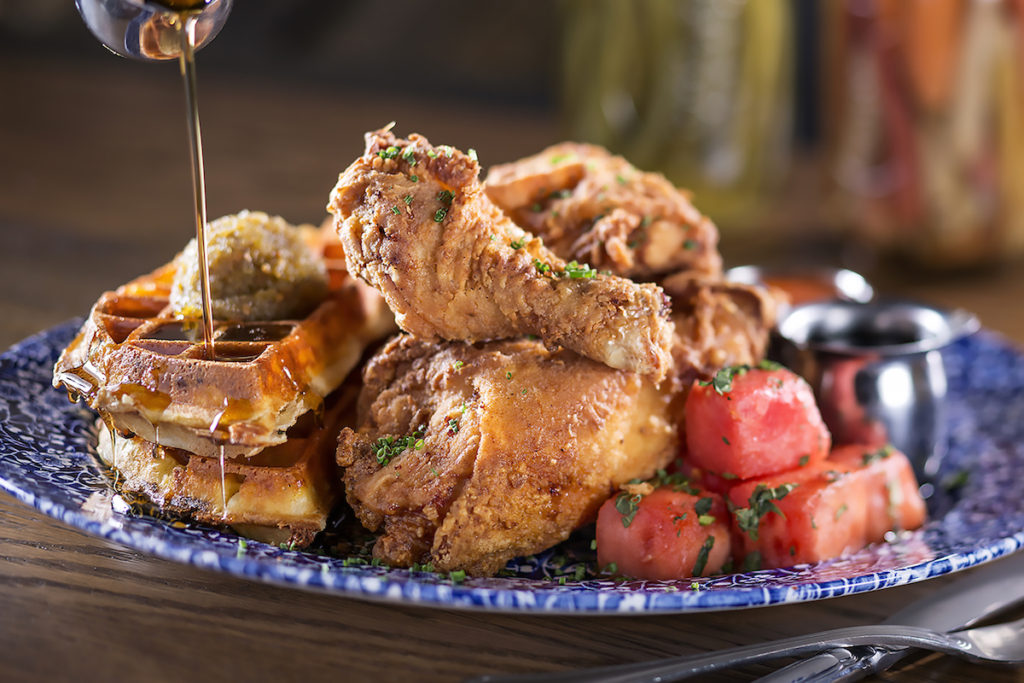 Other than the delectable fried chicken dishes (which include slider appetizers), there are a ton of decadent goodies to choose from, like the lobster mac-n-cheese served with a whole lobster, the Duke Bourbon aged steak, and sweet tea braised long bone short ribs. For appetizers, don't miss the deviled eggs topped with smoked trout roe, Mama's Biscuits, and the fried green tomato BLT served with house-smoked pork belly.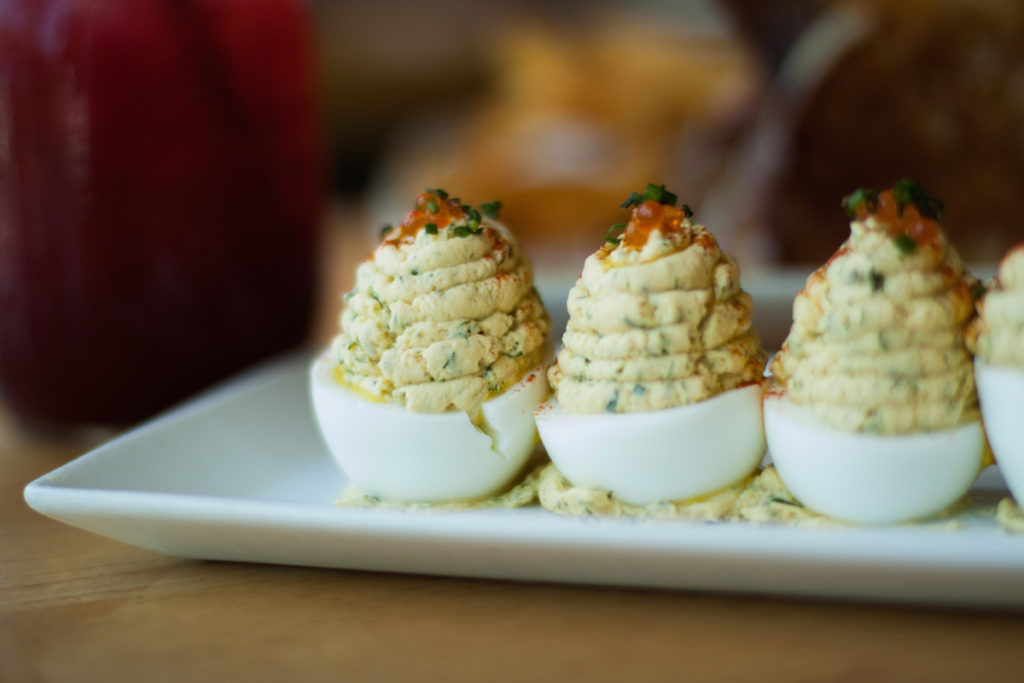 And then there are the cocktails from the whisky and bourbon-focused bar, which will knock you off your feet. The signature Blackberry Bourbon Lemonade was our fave, along with a drink with a killer presentation – the tasty Gunsmoke, which is tucked under a glass coche filled with applewood smoke.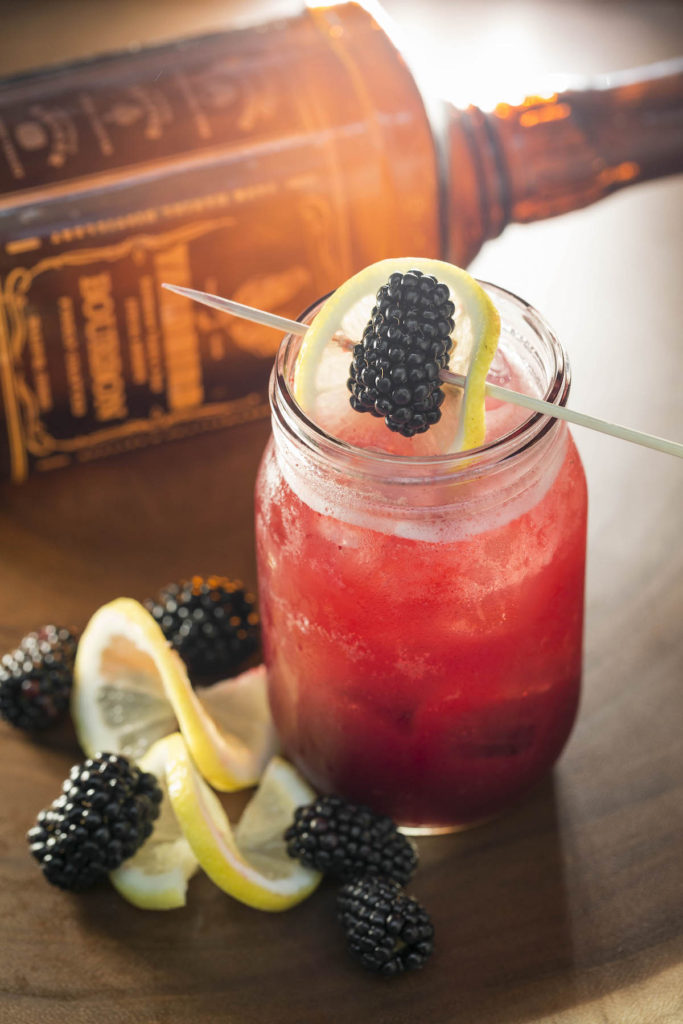 As we wrapped up our meal and moved to dessert, our waiter told us we couldn't leave without trying the Tennessee Hummingbird Cake – whipped up with pineapple, banana, candied pecans, and topped with a bourbon cream cheese frosting. Although we were already full, it was one of the best decisions of the day. It was so good that it was tough to stop eating it.
This is just the latest outpost for Yardbird, which has locations in Miami, Las Vegas, and Singapore. As for what makes this Yardbird different? It has an LA flavor, but still holds true to the unpretentious, down home vibe Yardbird is known for. Plus, there's a "From the Sea" menu, which includes a southern clam bake and peel & eat BBQ shrimp.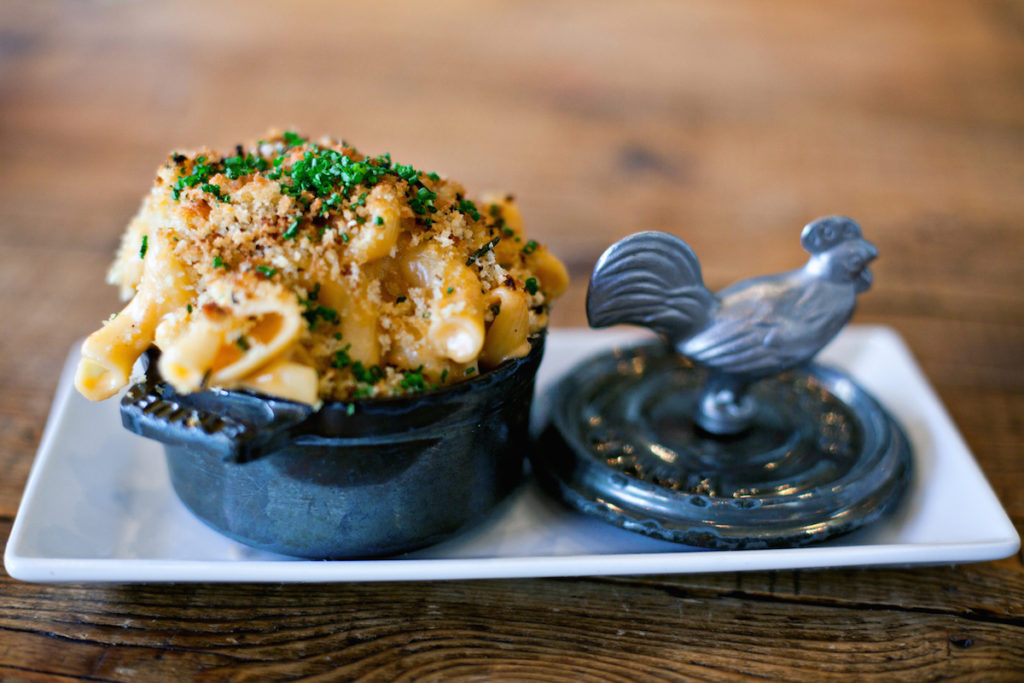 And as if this location couldn't get any better, the restaurant is kicking off its famed brunch starting this Saturday. We can't wait to dig in…in our brunch best.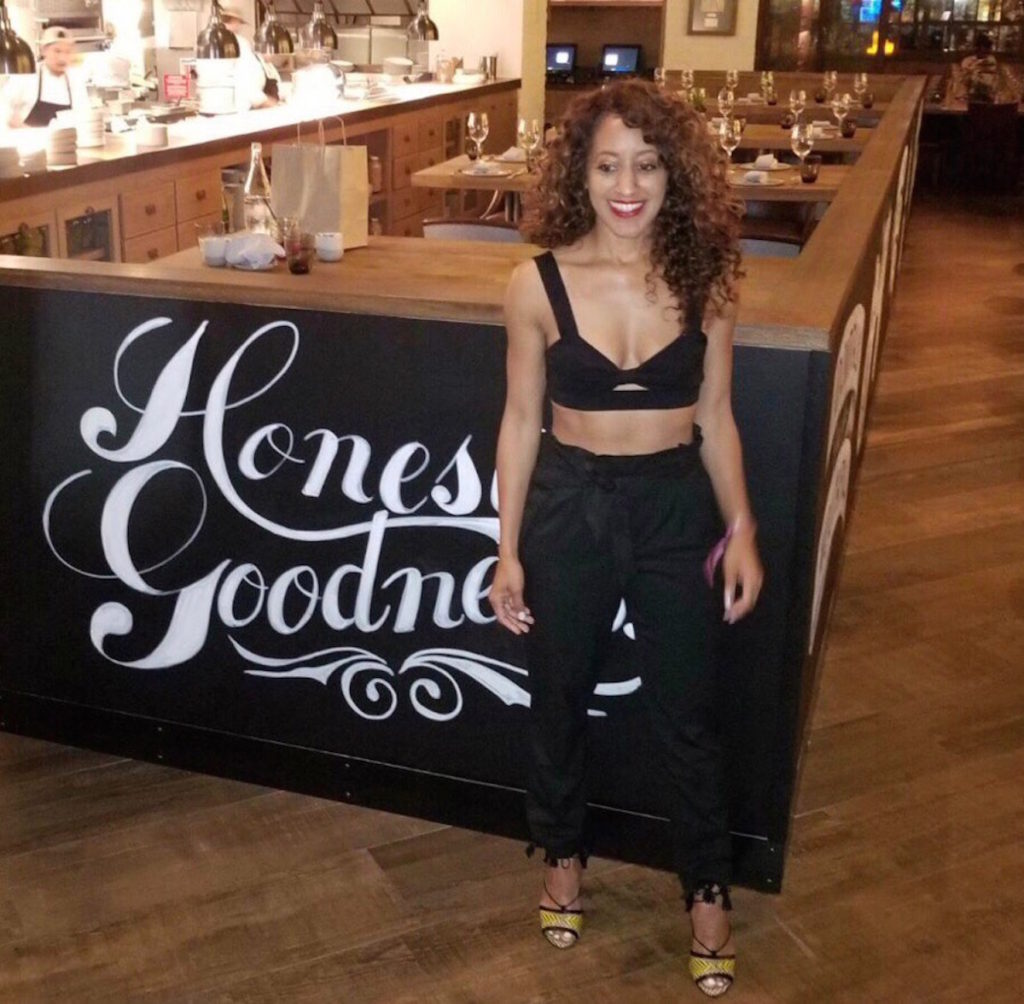 While we took in dinner in a black Zara crop top, high waist, tie-up pants, strappy multi-colored stilettos, and a white blazer, it's completely fine to play it casual. Jeans are welcome here, along with flats, booties, and casual tops.
(Yardbird Southern Table & Bar, 8500 Beverly Blvd., Los Angeles, CA. Reservations available here.)