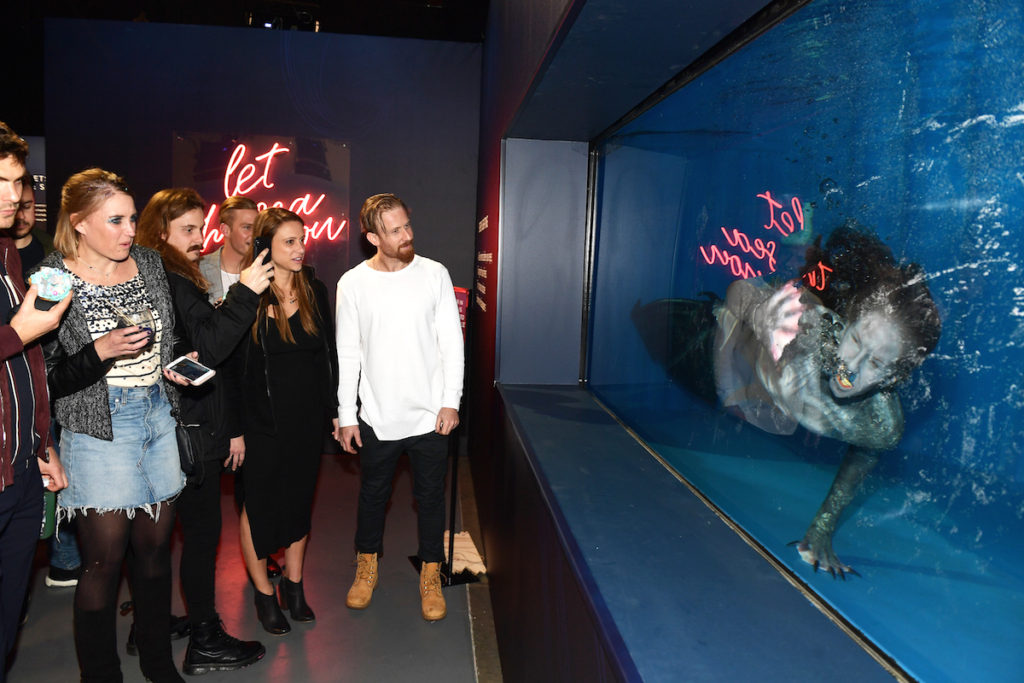 A grimacing live mermaid. A giant oyster photo booth. A mermaid's twist on gin and juice cocktails. This was not your typical 'Under the Sea' vibe.
Welcome to LA's latest Instagram-perfect pop-up, PopSugar and Freeform's immersive Mermaid Museum, which celebrates the network's new series Siren and demonstrates that mermaids are not just beautiful, but mysterious and powerful.
Ahead of the museum's official opening Thursday, we headed to a private VIP preview event at Goya Studios in Hollywood Wednesday. After strolling through a hallway painted with a sign that read "Follow the Siren's Song", we entered into the Bristol Cove mermaid store, where two "experts" dished out the latest mermaid gossip and sightings, and explained the artifacts around the room.
From there, we entered the museum, and were immediately taken by the antithesis of Ariel: a growling red-headed mermaid swishing her tail around in a large tank, who didn't hesitate to show museumgoers that she was not a fan of having her photo taken.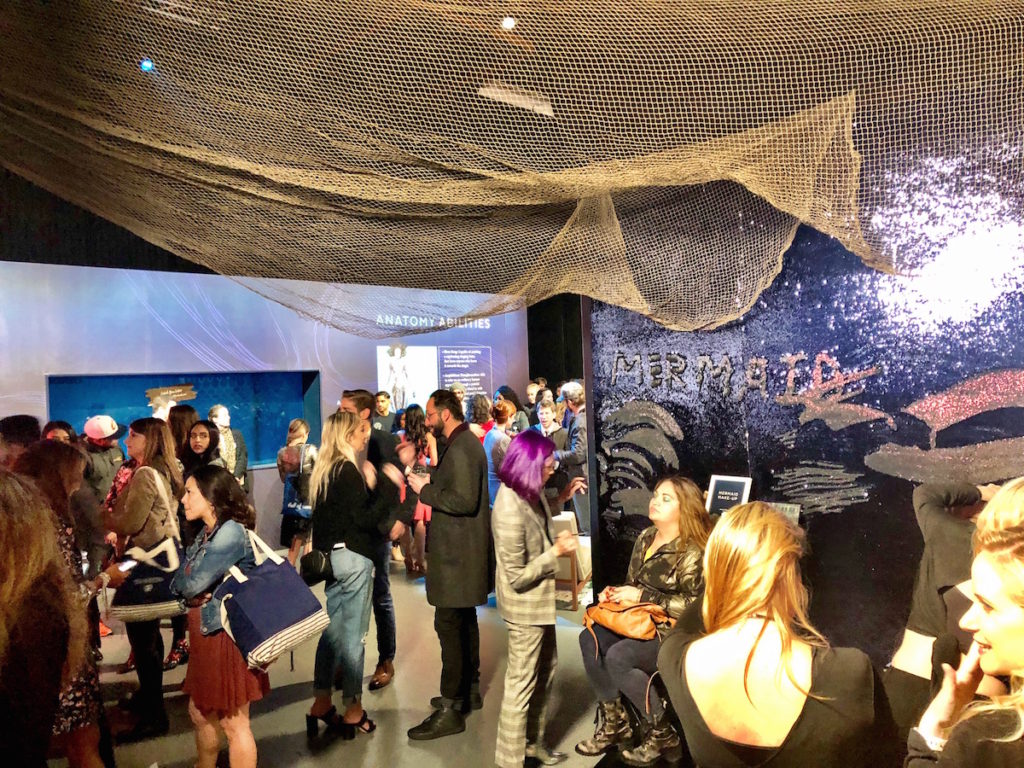 While no one was allowed to dive in the tank with her, there were plenty of other interactive photo opps to be had, including a 360-degree animated underwater projection room filled with a translucent ball pit, where guests slipped off their shoes and hopped inside, throwing up the balls to capture the perfect shot.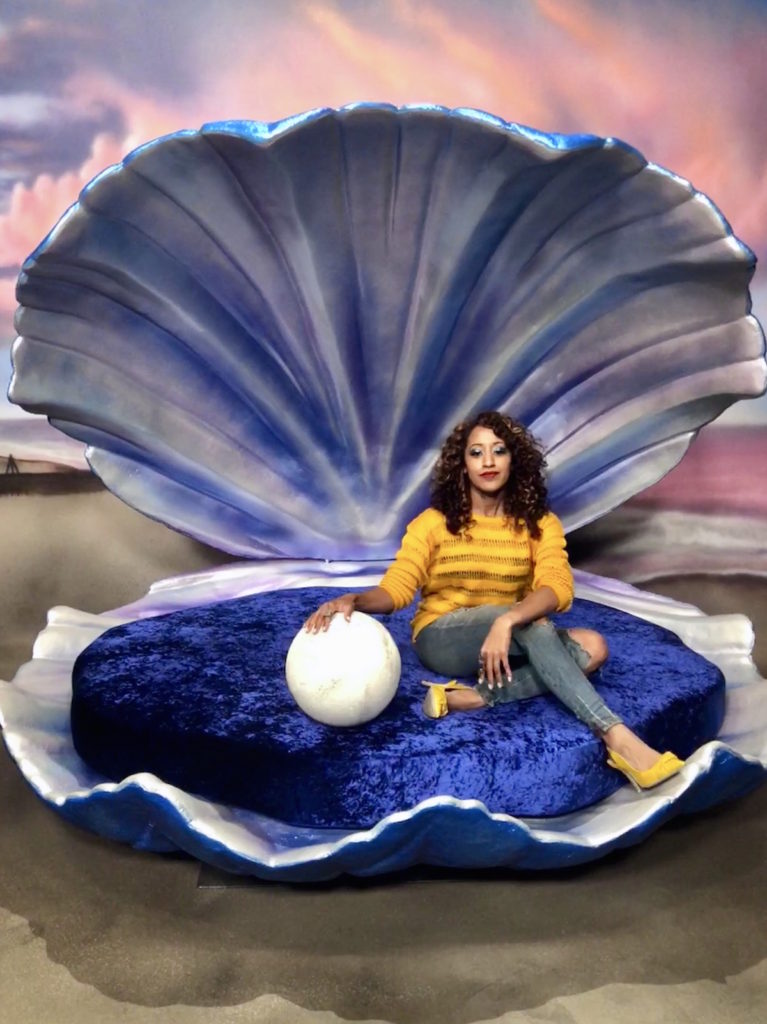 That was just one of three photo spots not to miss at the museum. The giant oyster, where we hopped inside and palmed a massive pearl, was our fave, as well as the mermaid floating illusion station, where attendees could faux-dive next to a mermaid tail and appear to be drifting in an underwater garden.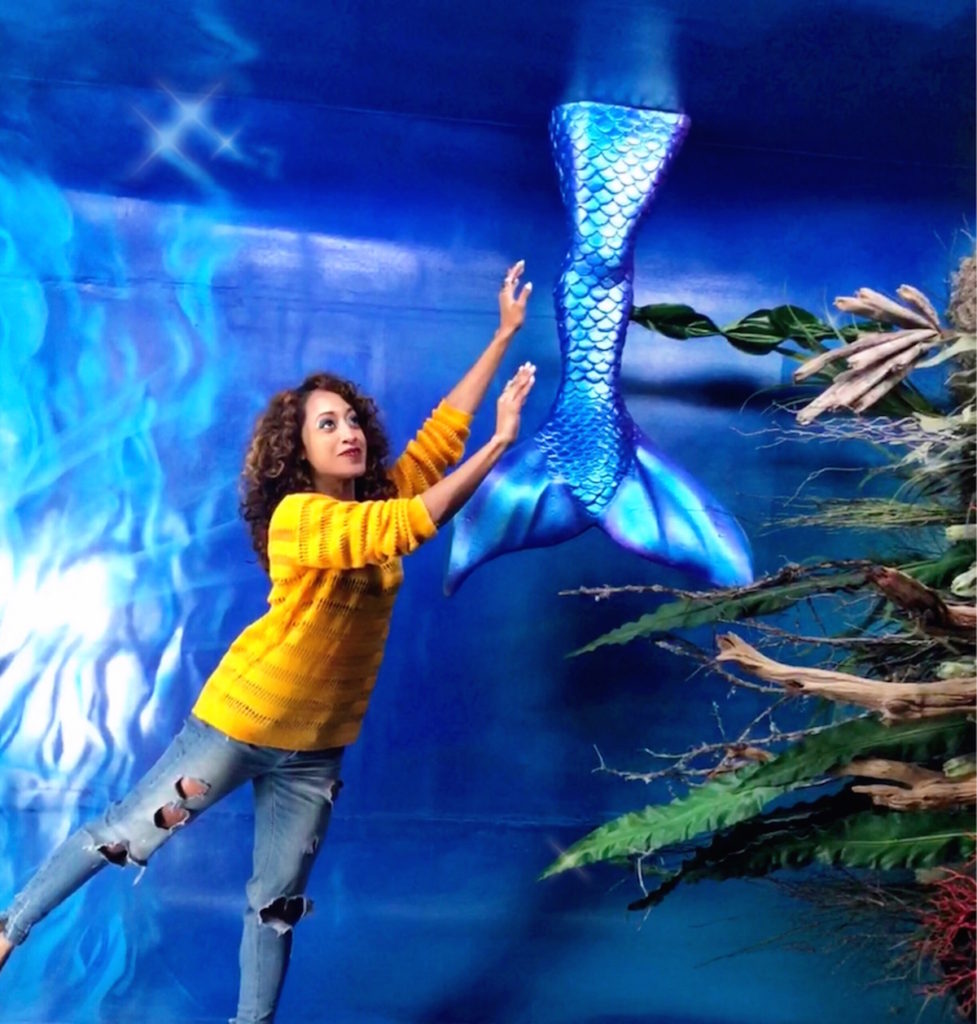 As we stopped by the installations, we munched on chocolate mermaid tail-topped doughnuts and sipped Butterfly Peapod Tea, and couldn't resist getting a glittery blue eyeshadow applied at the mermaid make-up station (where artists applied fish scale makeup on faces too) before we headed out.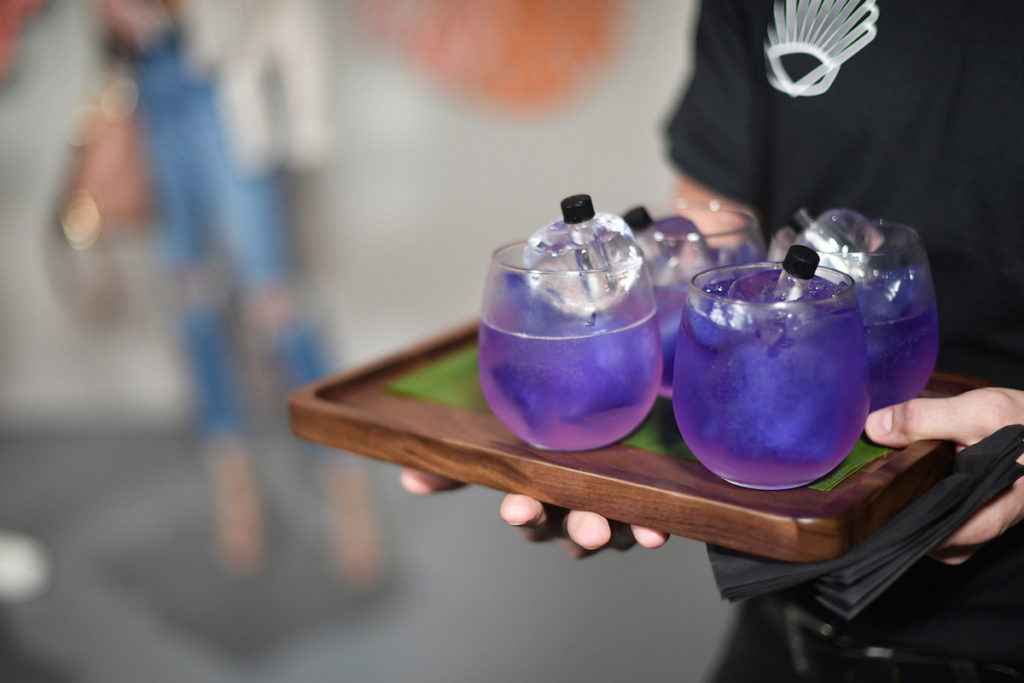 But not before Snapchatting with the museum's dreamy filter that showed a whale swimming around the room.
The Mermaid Museum, housed at Goya Studios in Hollywood, Calif., is free to the public and only open from March 22 to the 25. Trust us, don't miss it. Get your tickets, right here.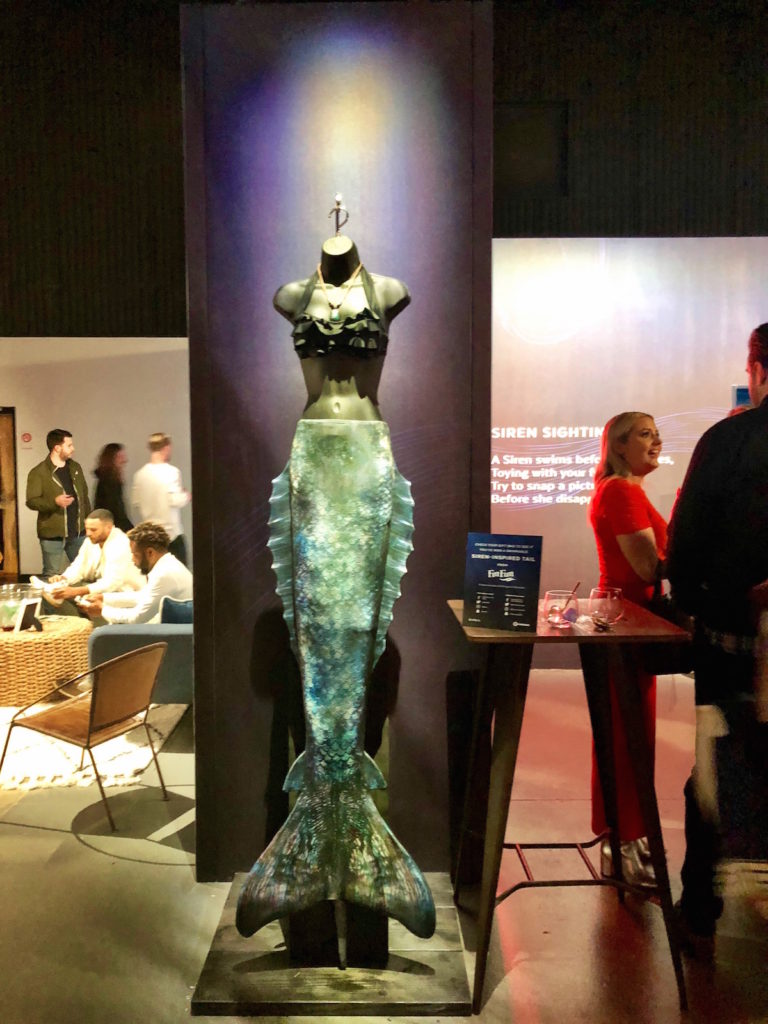 (Photos by Destination Fab and Matt Winkelmeyer/Getty Images for POPSUGAR)