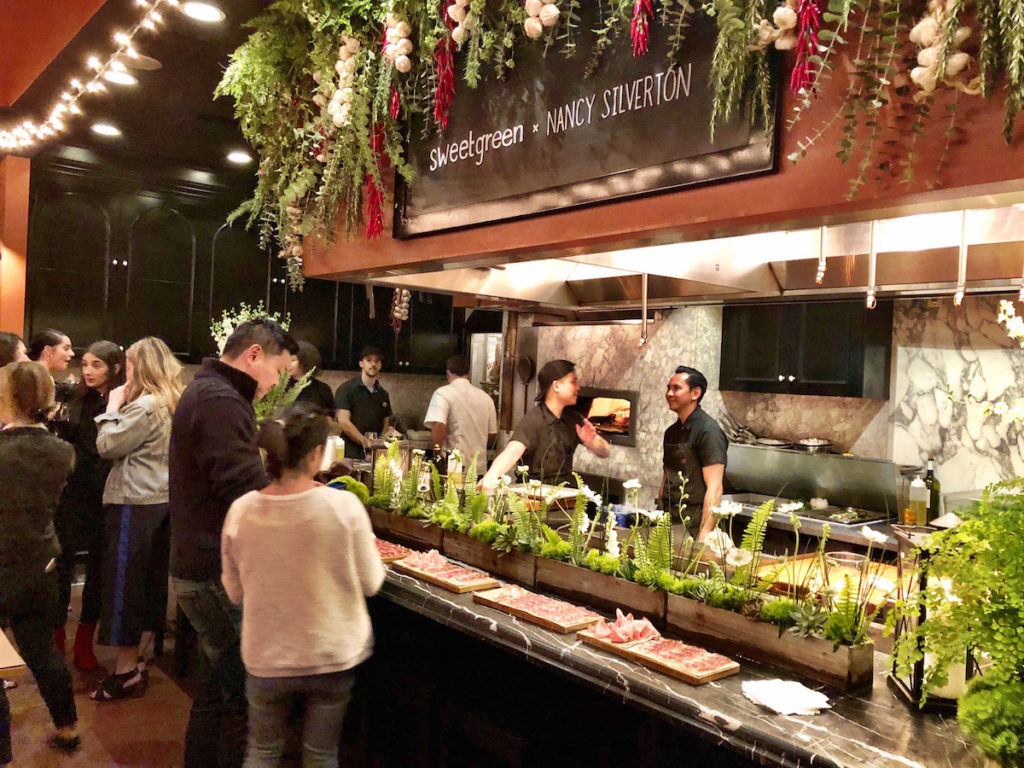 There are few things quite like an intimate dinner at chi Spacca…but a meal whipped up by James Beard-winning chef Nancy Silverton certainly takes it up a notch.
We headed to LA hotspot Mozza's sister restaurant to kick off the launch of Sweetgreen's new Nancy's Chopped Salad, joining celebs and tastemakers for a night of delicious food, mixing, and mingling Tuesday night.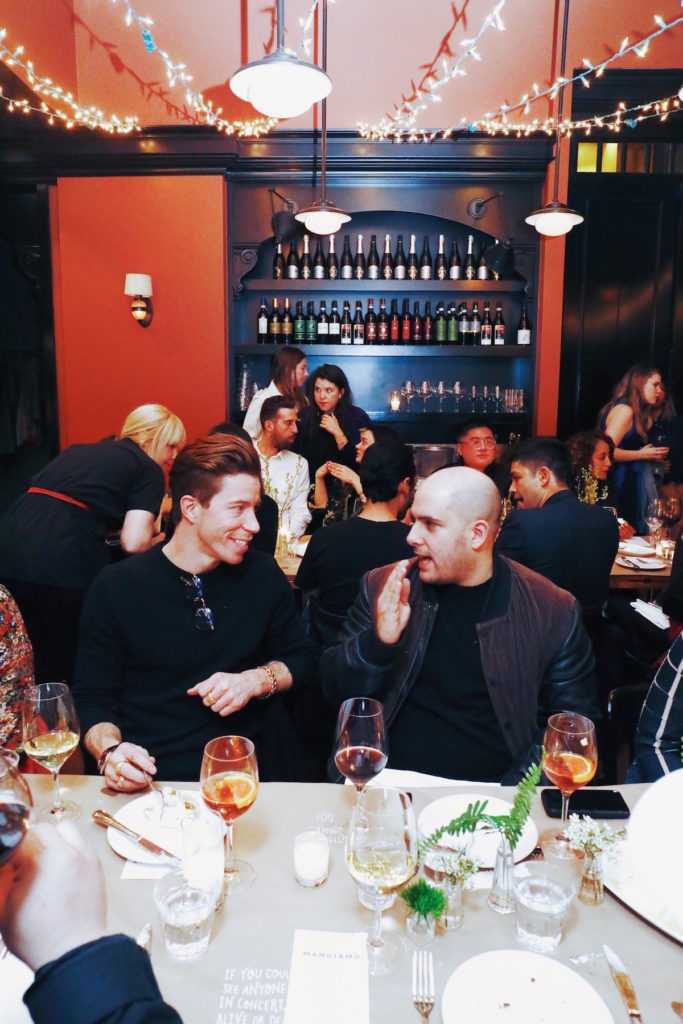 After sipping wine and Cappelletti aperol spritz cocktails under strings of lights with the likes of Adrian Grenier, Shaun White and more, we sat down for an unforgettable meal at our table settings, which were emblazoned with our names. It was a smorgasbord of craveable eats in a 5-course spread with the highlight of the family-style dinner served at the top: the first-ever chopped salad on Sweetgreen's menu (and the first national collaboration for the eatery).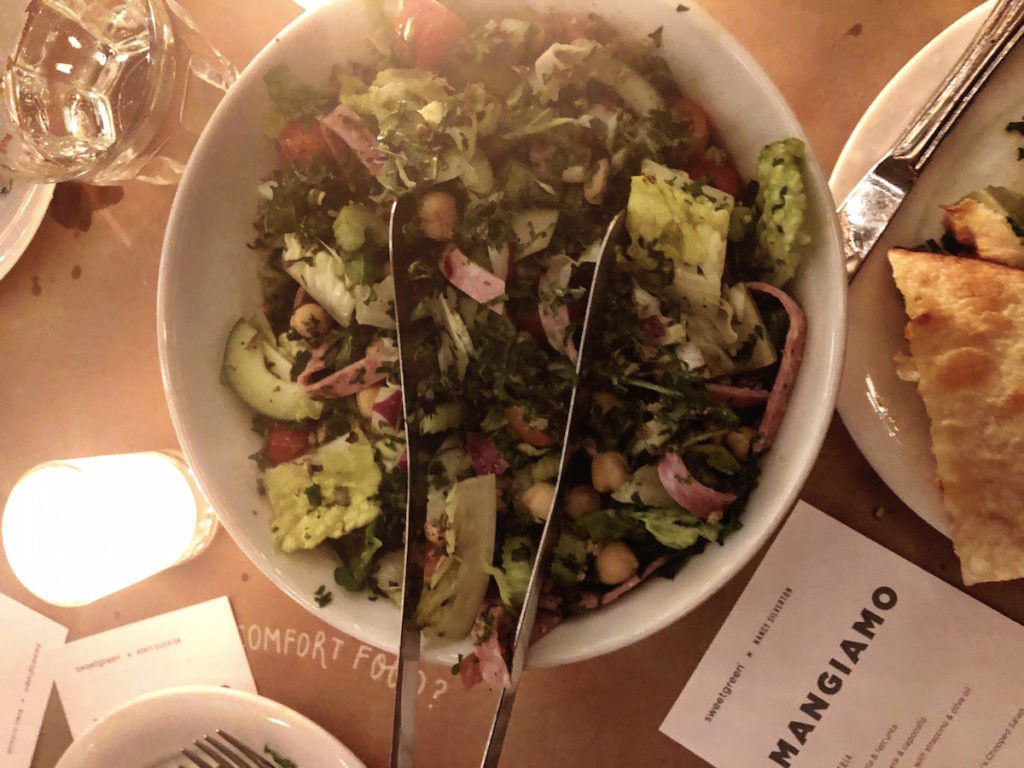 Whipped up with romaine, kale, pickled celery, onion, organic salami, chickpeas, cucumber, dried oregano, shaved parmesan cheese, tomato, and topped with Nancy's Vinaigrette, Nancy's Chopped Salad made us swoon. The light, tasty bowl was so good that as the waiter brought more dishes to the table, we asked that he leave the salad so that we could continue to enjoy it throughout the meal.
And that was just the beginning.
Throughout the night, waiters sat down dish after decadent dish. We raved over the Puglia burrata & fett'unta (grilled, oiled bread) that was at the table when we sat down, and continued to as we tried the grilled yellowtail, prawns a la plancha, roasted lamb, and porcini rubbed short ribs.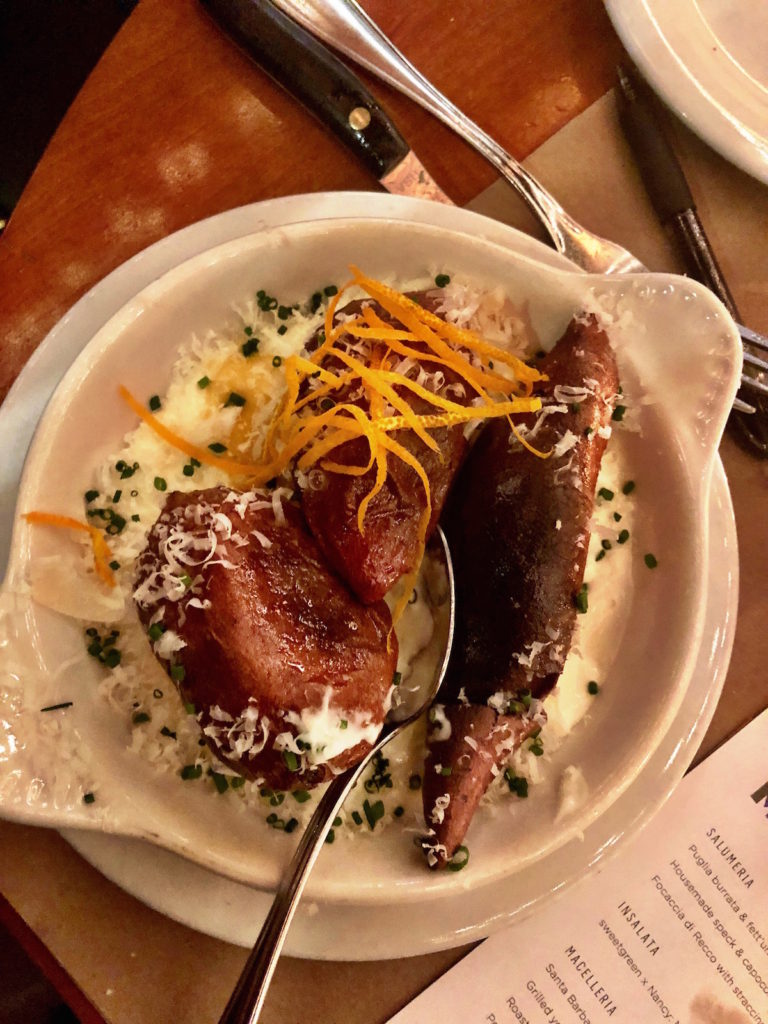 We felt like we were in heaven as we forked the roasted sweet potatoes with mascarpone and then the grilled hearts of palm. As dessert arrived, we felt like we couldn't fit anything else in, but we pressed on. It wa  just too tough to resist spooning the salty and sweet butterscotch budino served with a side of rosemary pine nut cookies.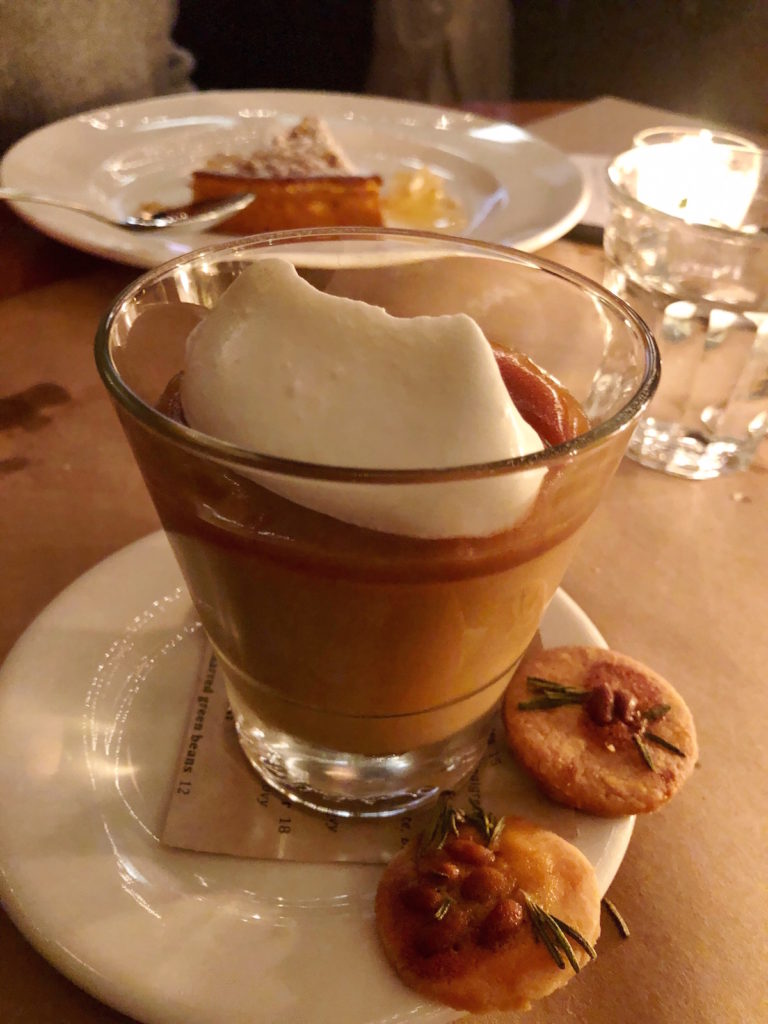 While we knew no one else in the room, the vibe during the evening was unpretentious, and we bonded over our love of the meal – and Nancy's famous Chopped Salad.
The salad, which first made its debut at Mozza in 2006, is now available at Sweetgreen locations nationwide for $12.50. Don't miss out on the chance to try it.
Excuse us while we pop in for another bite.