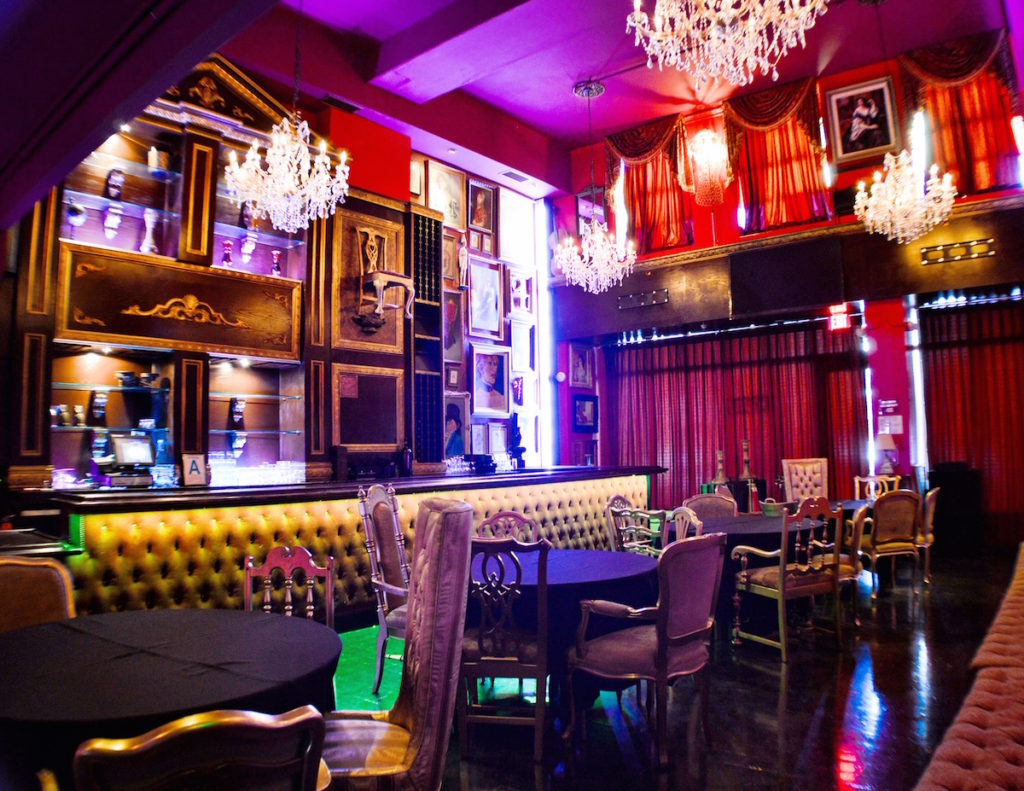 'Tis the season for wining and dining, and while you're indulging with family and friends, there's one new decadent spot you shouldn't miss if you're in Los Angeles: Les Coulisses.
Tucked away downtown in the Belasco Theater, the two-story restaurant, which means "backstage" in French, has a sultry, enchanting Parisian vibe with its ornate chandeliers, antique mirrors, deep red splashes of paint, and glowing tufted red bar. As guests arrive, they enter through a private entrance and take their seats at cozy embellished banquettes.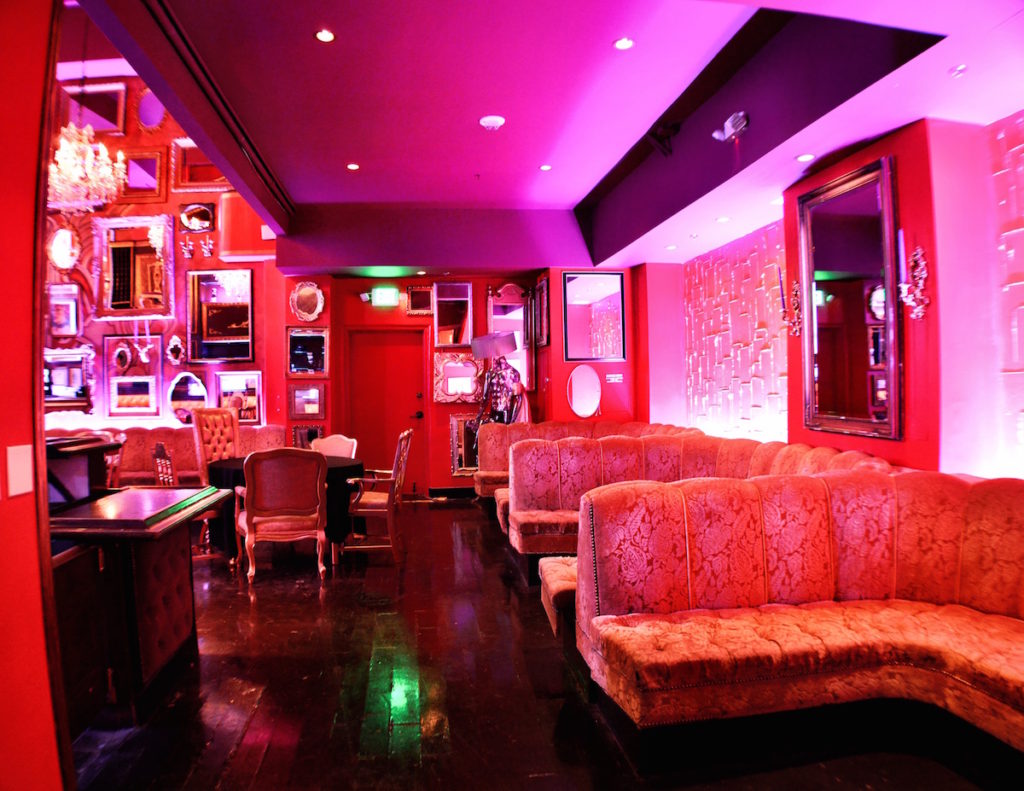 "It's Alice and Wonderland meets Mad Hatter," the uber-talented chef Frances Li (formerly of LA's Maré) described the ambiance as we munched our way through her seasonal European plates. The foodie extraordinaire told us she tailored the menu to match the decor and the "sexy" atmosphere, and every bite, along with the plating, reflected just that. While the scene was swanky, it still managed to be unintimidating, and that was due largely in part to the staff and Li's fare.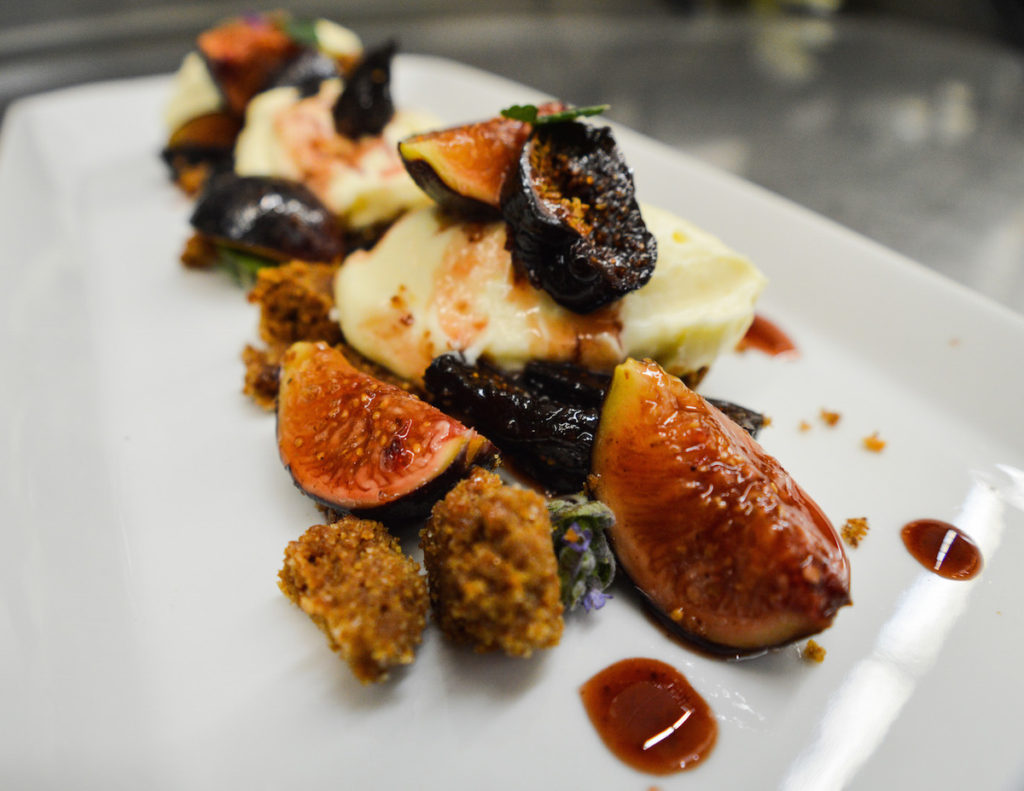 We kicked things off with cocktails – the super smoky, mezcal-infused Smoke and Grapes and our favorite, the refreshing French Maid melded with mint and cucumber (ask for the amazing bartender A.J. to whip one up for you).
As we sipped our drinks, we sampled dishes, starting with savory fried brussels sprouts infused with vinaigrette and roasted sweet potatoes that had a hint of garlic and lemon. We could not stop eating either one – both were perfection.
For the main dishes, we noshed on the Fruits de Mer chock full of clams, shrimp and mussels, and got adventurous with the Ribeye Fried Marrow, which one diner near us called "out of this world."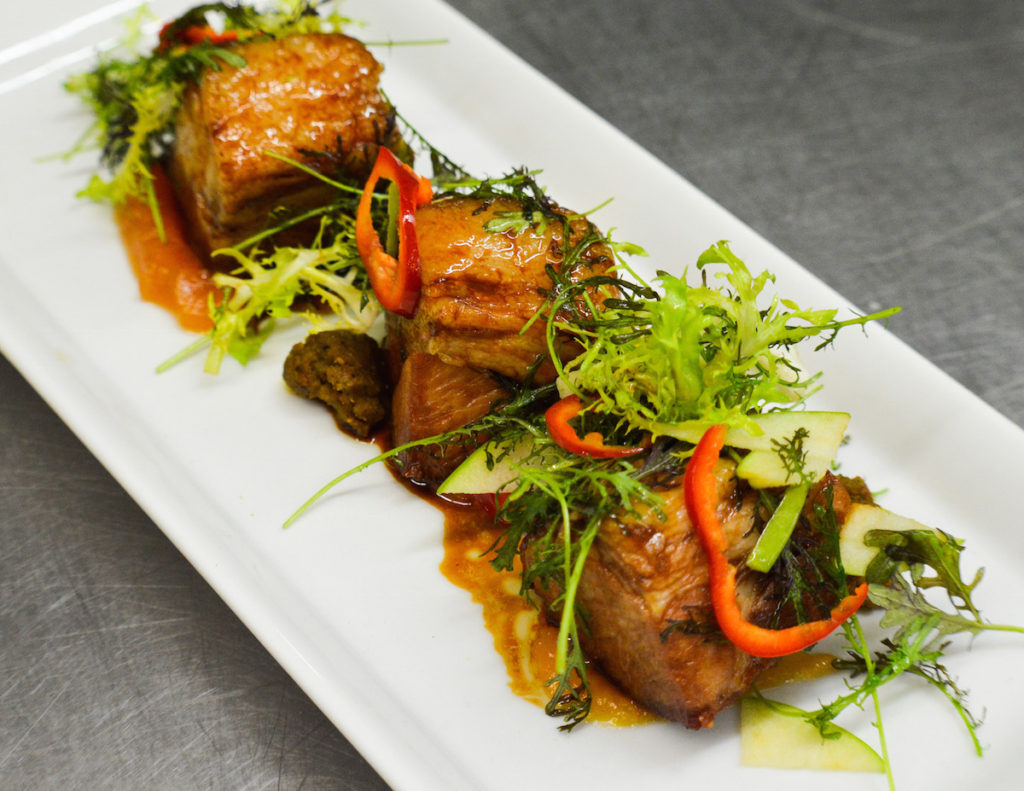 We also swooned over the pork belly, which was a tribute to Li's grandfather and also her version of sweet and sour pork.
Then, we moved on to dessert: the towering Apple Napoleon. The confection, which had just the right amount of sweetness, kept getting better with each bite that we took of the caramelized apples, puff pastry, caramel mousse, and pastry cream.
The bottom line is it's tough to go wrong here. Before you sample the veggies, make sure to try the crostini or charcuterie boards, and share a couple of main dishes (like the oxtail agnolotti and moroccan spiced chicken tagine) so that you can sample as much as possible. If you love octopus, don't miss Li's fried version, which she was known for at Maré.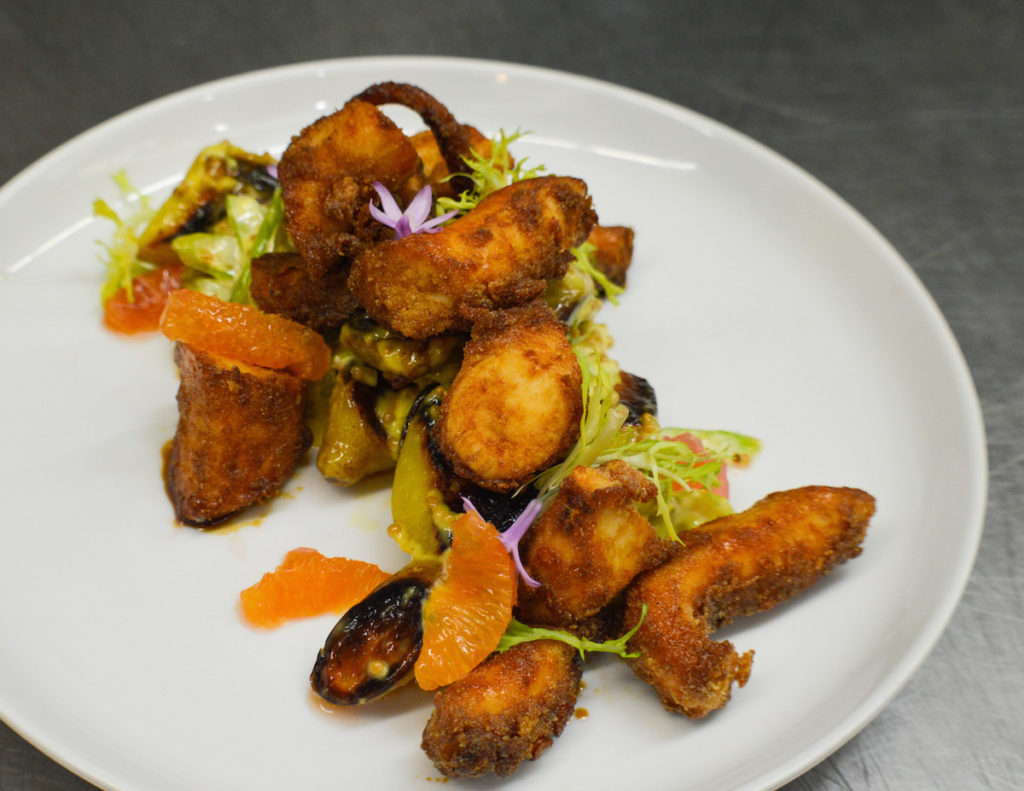 Les Coulisses is open from 5 p.m. – midnight seven days a week. *Big Tip: You can book private parties for up to 50 people in the upstairs mezzanine.*
(All photos courtesy of Les Coulisses)