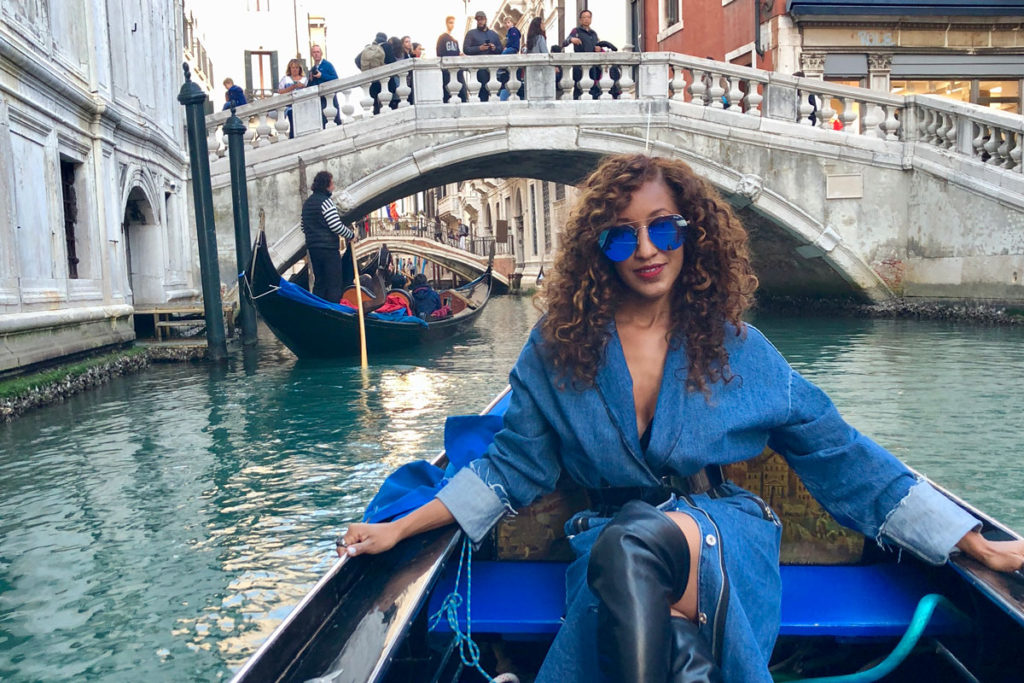 Venice is like a magical island from another time. I had read about the carless city before I arrived and swooned over photos on Instagram, but to see it in person was a completely different experience. As soon as I stepped off the Metro and took a look around me, I gasped. It was like no other place I'd seen in the world.
The public transportation system is entirely on water boats known as vaporettos, as are the police cars, ambulances, and fire trucks. You either walk, take a water taxi, or hop on a vaporetto to get around, and you should do this in flats or booties. As our gondolier said, "You need good shoes" when you're traveling around Venezia, so it's best to leave the stilettos in your hotel room.
Big Tip: You can buy a day pass for 21 euros (€21) for the water boats, which makes sense and is the most affordable option if you'll be traveling around the city all day. If not, you can buy one-way pass for about about (€3) a pop.
Take a peek at the 7 things you shouldn't miss doing when you hit the city for the first time.
1. Hop on a water boat to Saint Mark's Square (Piazza San Marco): This is one of the most touristy parts of town, but if it's your first time in Venice, don't miss it. This famous square home to a trifecta of the city's most famous landmarks – Saint Mark's Basilica, Doge's Palace, and the square itself, which houses Torre dell'Orologio (Clock Tower), Libreria Sansoviniana (Library), and more. Lines can be long to get into the Basilica and Palace given the crowds. To avoid the wait at St. Mark's Basilica, reserve an entry time online before you get there for €1. For Doge's Palace, book a tour in advance.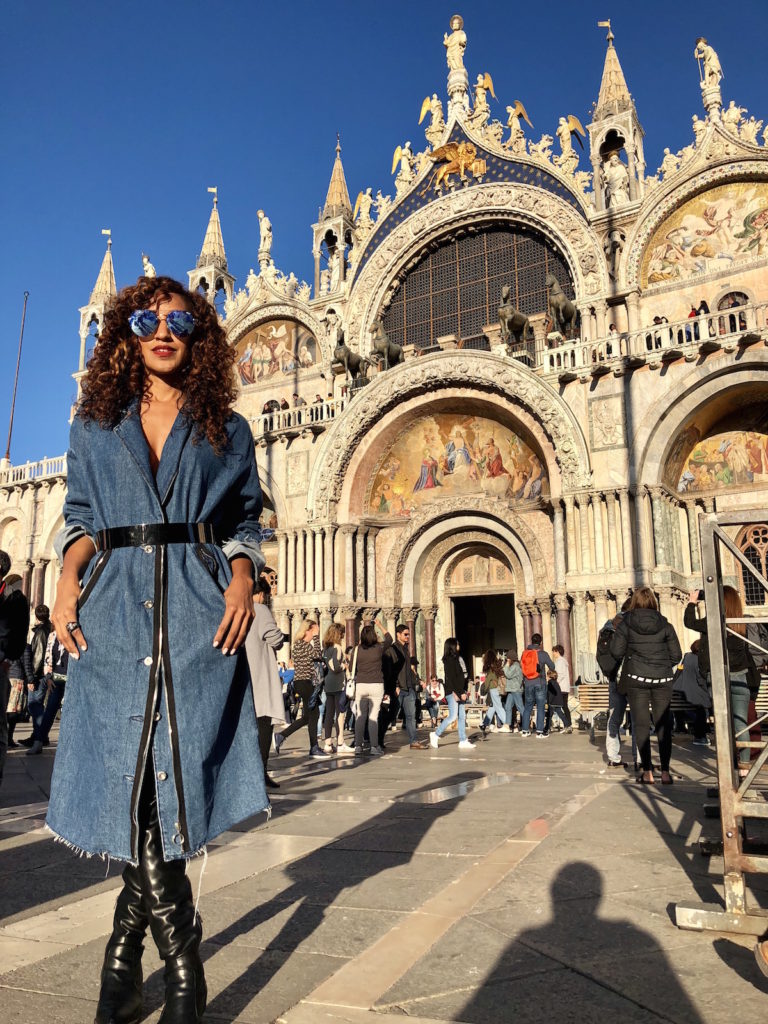 2. Take a gondola ride: I almost tried to talk my friend out of this one, given that it's pricey and a bit cliche, but I'm glad she didn't let me. Drifting through the canals as our gondolier steered us around colorful buildings and gave us tips with a toothy smile, was one of the most unforgettable, breathtaking experiences of our Italy trip. So, when you're in Venice for the first time, don't pass it up. There's no experience like it.
While there are gondolas here and there along the canals in Venice, take a ride while you're sightseeing in St. Mark's Square. It's one of the best places to do it. You'll travel under the historic Bridge of Sighs, which used to transport prisoners to from the courtroom to the prisons, and around the canals surrounding the square. Keep in mind that gondola rides don't come cheap. They are €80  a pop cash for a 30-minute ride, and €120 for a longer, 60-minutes tour. The good news is you split that total with your squad, which can lessen the blow of the hefty price.
3. Grab gelato and don't miss the cicchetti: While you're grabbing quick bites around town, stop by one of the most noted spots in town, Boutique del Gelato, near Piazza San Marco, where fans of the ice cream hub rave over the Nocciola (Nutella) flavor. For authentic Venice dining, have a full cicchetti experience for lunch. One of the best places to do it? Osteria All' Arco (Check out our full Venice dining breakdown for all the details).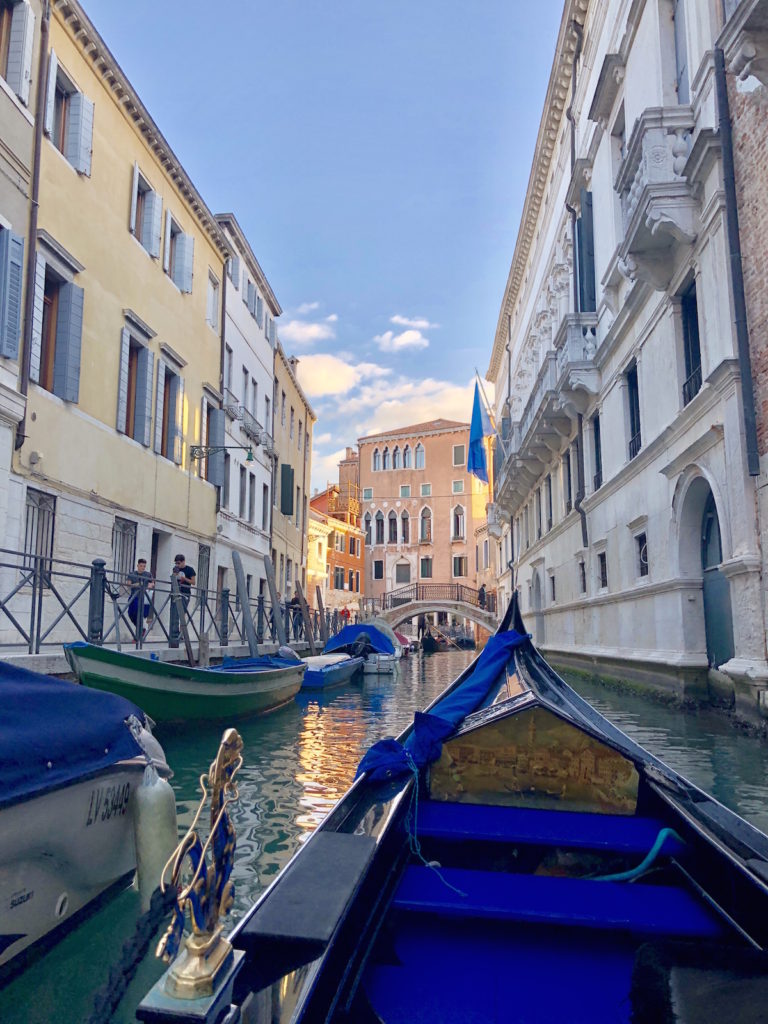 4. Go to the Rialto Bridge: Noted for its 24-foot arc, this is the oldest bridge that spans the canal and the most famous. It can get packed, but you'll skip the crowds if you visit it early in the morning. Big Tip: See the bridge, but don't spend all your time there. Take a photo, walk it, and keep it moving to your next destination.
5. Get lost in the city: One of the best pieces of advice that anyone gave me for traveling through Venice is to get lost in the city. There are so many hidden gems that it's worth it to do it…just don't get too lost at night where you miss the last water bus back to town. The vaporettos only run from about 5am until around midnight.  For an experience off the beaten path, take the water boat to Burano or Murano and take in the colorful buildings and glass-making shops if you have a day to spare.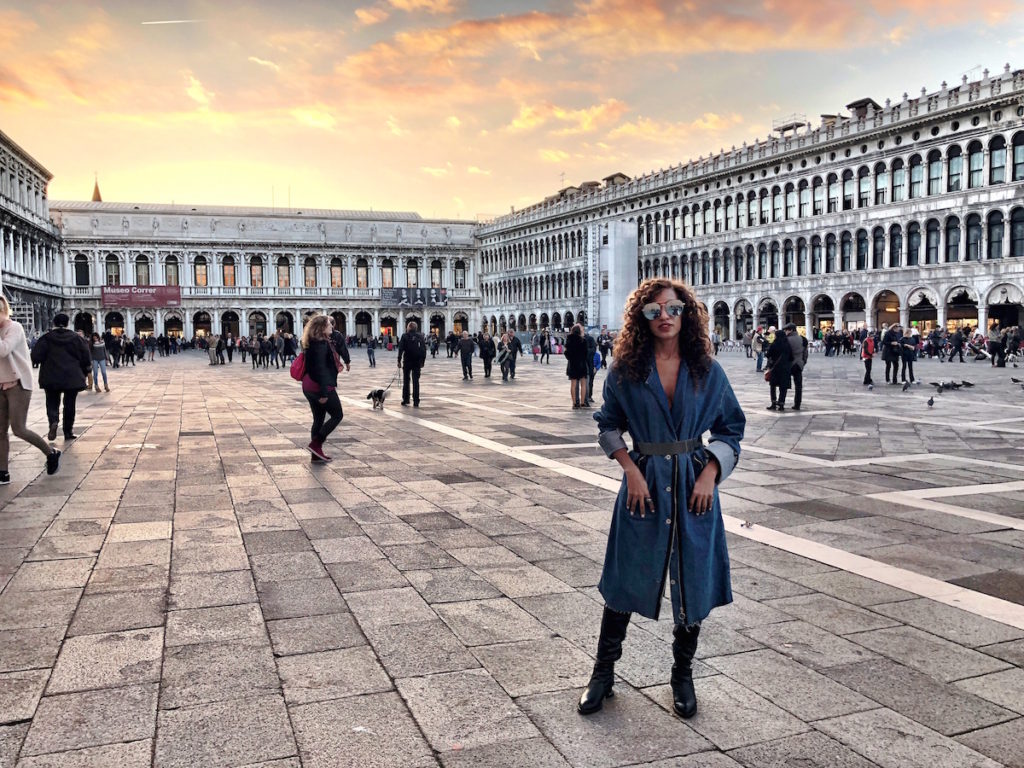 6. Shop behind St. Mark's Square: After you've seen the sights and sounds of the square, keep walking beyond it. Right behind the square there are rows upon rows of boutiques and restaurants. While the Zara and other mainstream stores there might be tempting, walk past them. It was there that we stumbled on the delicious Osteria San Marco Enoteca and swooned over leather bags and jewel-embellished heels in the stores that lined the walkways.
7. Grab a drink at nightfall in the Santa Margherita district and party in the mainland in Mestre: Venice isn't known for its nightlife, but there are a few spots where you can sip cocktails and club it out (if you wish). Head to Campo Santa Margherita for drinks and small bites, where cocktails are around 7 euros a pop, or have a glass of wine at the Venice Jazz Club and take in some live music. If you're in a party mood, trek over to the mainland in Mestre for a night of dancing at Tag Club or Area/Beast Club.
Have a fantastic Venice getaway!