There are menu tastings…and then there are mind-blowing menu tastings at Norah.
Earlier this summer, I stopped by the West Hollywood hotspot to check out their summer menu tasting and wanted to hit a twirl (and move in) as soon as I stepped on the white oak floors. Clusters of bubble-light chandeliers, original black-and-white paintings, and white marble walls greeted me, along with a 24-seat wraparound bar perfect for girls' nights out. The aesthetic was designed to look like a "a study in Los Angeles indoor/outdoor living [with an] industrial-chic feel," interior designer Thomas Schoos told us. I would call it, simply, bliss.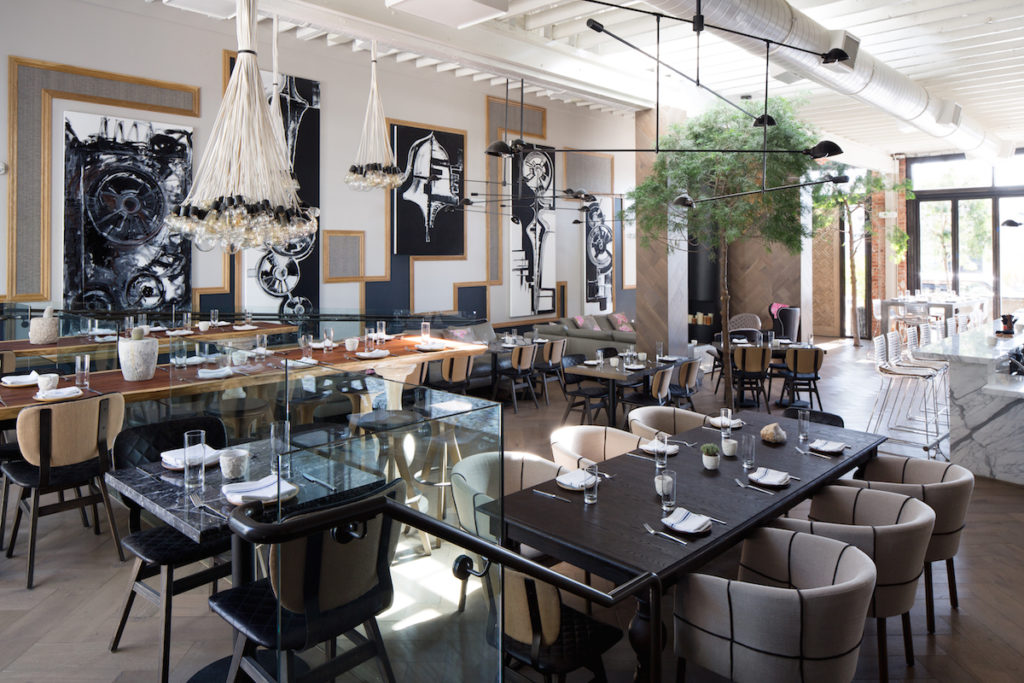 The decor had already tantalized my senses, but it was the food, O.M.F.G. the food, that took the experience right over the top. After swooning over the interior design,  I headed to a back room where as cliche as it sounds – magic happened. I – along with a group of foodies – transcended into food heaven – starting with colorful Summer Spritz and Passion Fruit cocktails.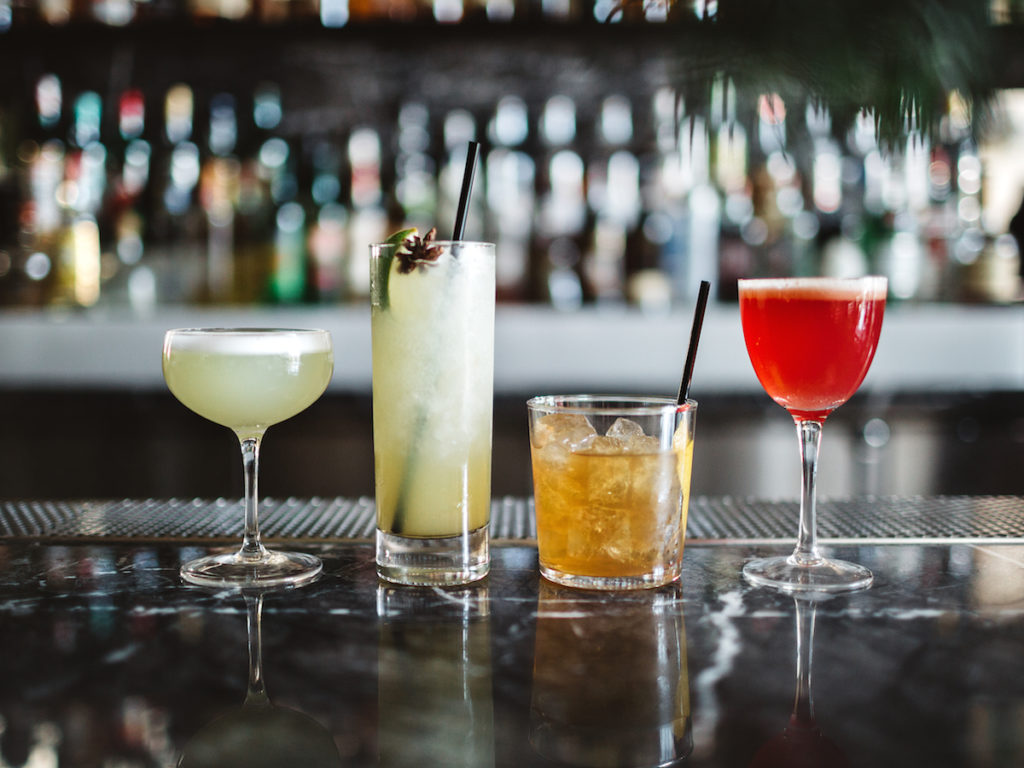 For the first course, we noshed on a colorful, vegan, gluten-free cauliflower tartare. While that may not sound like the most appetizing thing for non-vegans reading this, trust me, it was so tasty. As were the Kusshi oysters topped with house made scallion kimchi and pickled apples and a delicious stracciatella- creamed mozzarella curds topped with a tomato jam and fresh cherry tomatoes, served with house made levain bread, which is baked in-house daily.
By the first course, I was sold. But, then came the second course: Green Beans and Stone Fruit, Crispy Octopus, and a Potato Gnocchi made with fresh tomato sauce, which was the hit at the table. By the third course, we were all full, but could not stop eating when they put the next dishes on the table.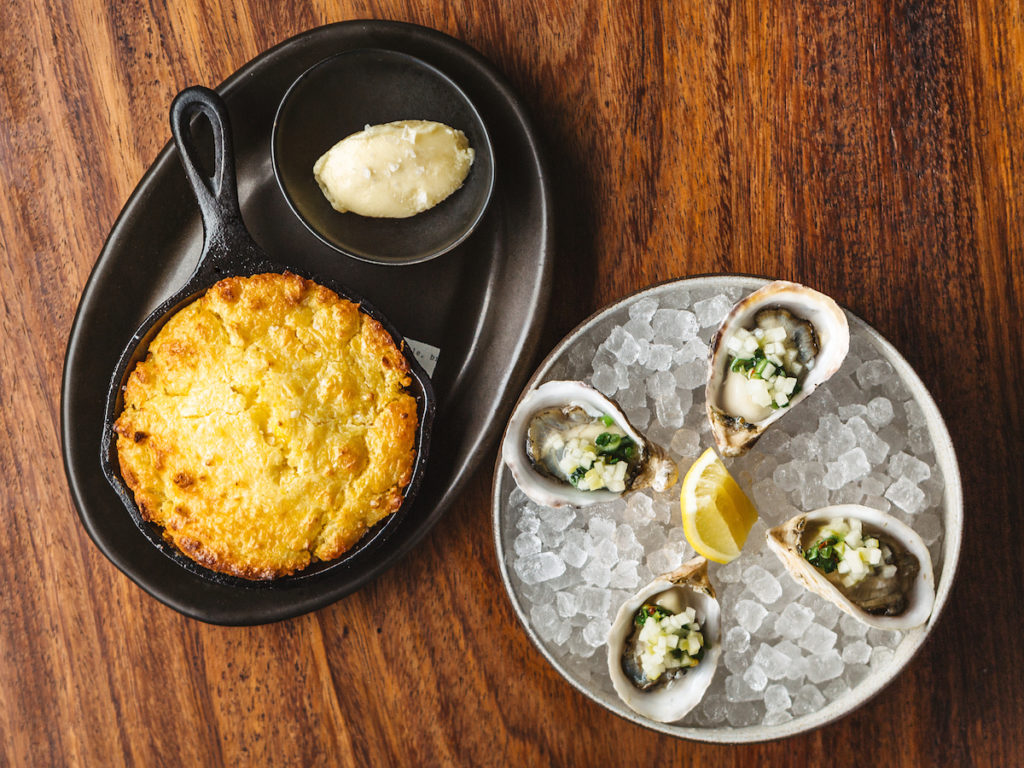 I'm from Atlanta – and in L.A. – not too many places understand the ins and outs of authentic cornbread (no shade), but the Cast Iron Cornbread with Rosemary-Honey Butter in the third course made me feel like I was in the South. Truly, I wanted to dab, but I managed to keep my composure.
Every dish in that course was a hit – Sea Bass served over fresh corn grits and a Pork Tomahawk Chop with a cider glaze atop a farro salad – just dreamy. To make things even better, every course was served with a wine pairing – 2015 St. Rey Chenin Blanc for the first, 2016 Pennville Grenache for the second, and Ruet Beaujolais for the third.
Then came dessert…just as I felt like my stomach was about to explode. But, I had to try it…and it was well worth it. The peanut butter ice cream with a dark chocolate magic shell was crave-worthy and the fresh stone fruit crumble – we couldn't stop spooning it.
Norah is a fab-ulous foodie L.A. adventure and one not to miss this summer.