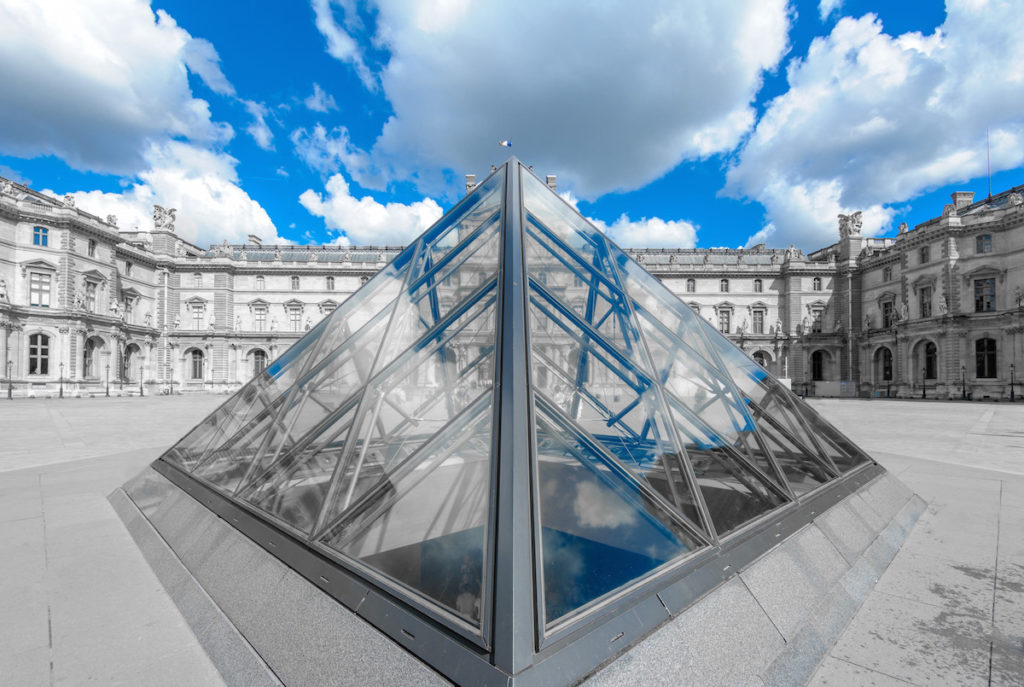 It's easy to spend a week in Paris and not even come close to seeing all that the city has to offer. It's a cultural mecca, with everything from museums to monuments to shopping and eateries you can't miss.
Still, there are a few things you must do the first time you visit the City of Lights. Here's my breakdown to help you narrow it down:
1. Do it for the 'Gram at the Eiffel Tower: If you are in Paris for the first time, you need to get a close-up view of the Eiffel Tower. I always thought the best Eiffel Tower photo opps were along a walkway leading up to it, but the view at Place du Trocadéro is hands down the best way to go. Stroll along the walkway leading up to the Eiffel Tower and don't miss out on the opportunity to take the lifts (glass elevator that takes you up the Eiffel) to see a breathtaking view of the city, but save your Eiffel Tower backdrop photos for Place du Trocadéro.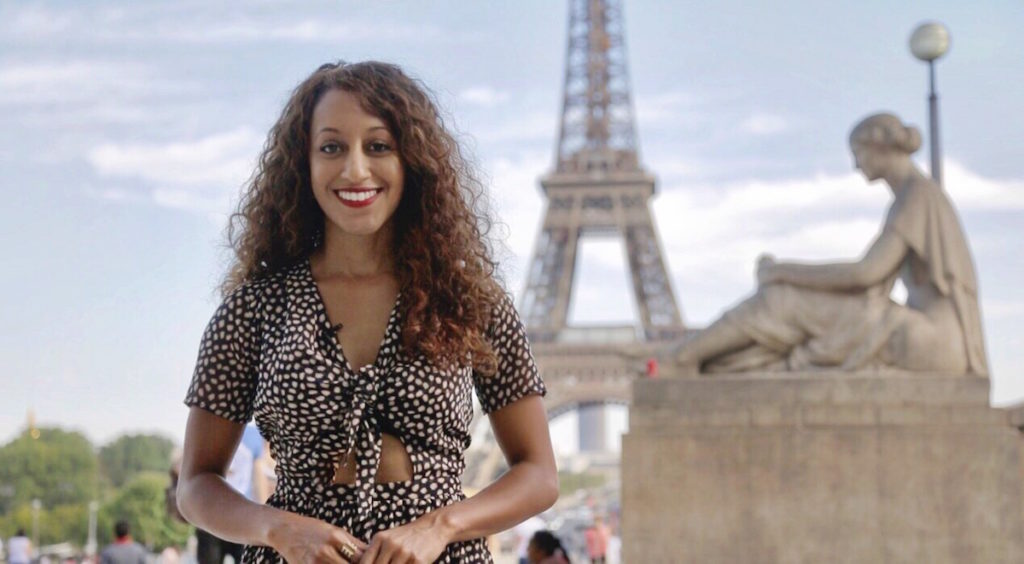 2. Go take a peek at the Arc du Triomphe: This is one of the main landmarks in Paris. It honors those who fought and died for France in the French Revolutionary and Napoleonic Wars. You can walk to it from the Eiffel Tower.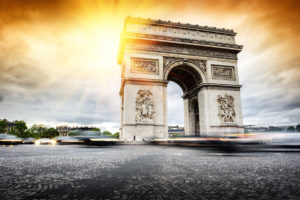 3. Stroll through the Louvre: Home to the Mona Lisa, this massive museum is so huge that it can take a full day just to see everything inside it. Before you head inside, take advantage of the photo opp at the massive glass pyramid outside (it lights up at night). If you're there during the daytime, grab lunch at Angelina restaurant, which overlooks the pyramid. Unless you're a museum buff or have died to see the Louvre your whole life, I wouldn't make a day out of it. Map out the places you want to go to, see those, and call it a day to save time for another (fab ;)) destination.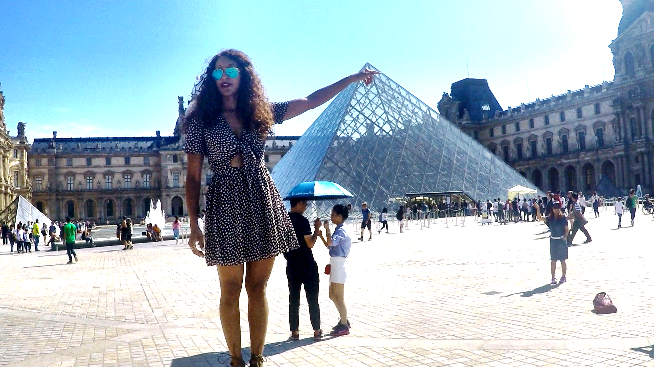 4. Window shop – or shop – on Champs Elysees and then grab macaroons at Laduree: This can be a tourist hub, but If you were ever going to splurge on a high-end fashion item, Champs Elysees is the place to do it. Americans enjoy tax-free shopping in Paris (Remember that VAT Tax I mentioned?) and nearly every high-end boutique you can think of – from Chanel to Saint Laurent to Louis Vuitton is in this high-end shopping district.
5. Go to Rue du Faubourg St. Honore: Colette is one of those boutiques that I could get lost in for an hour….it's also a cool place to pick up unique souvenirs. Sadly, after 20 years of business, it's closing its doors Dec. 20, so make sure to stop by if you visit Paris before that date. While you're there, take a stroll around Rue Saint Honore. It's similar to Champs Elysees with its Hermes flagship store, Balenciaga, and Longchamp, but there are a ton of other amazing boutiques that surround the area too.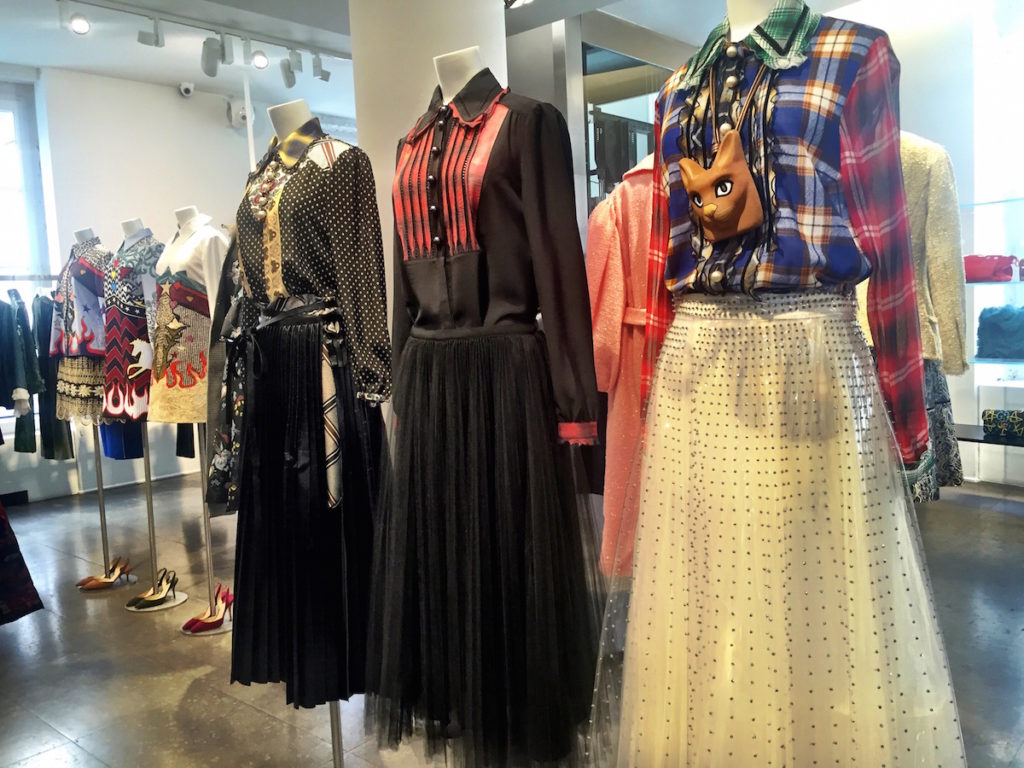 6. Go wine tasting at O Chateau: Have wine and cheese from La Fromagerie Quatrehomme at this famed wine bar in the heart of the city; They also offer grub including charcuterie, anchovies, and cheese assortments. It's fairly close to the Louvre in the 1st Arrondissement.
7. Feeling gutsy? Try escargot: Locals and tourists love the escargot at L'Escargot Montorgueil, which has been serving up the dish for two centuries. according to Insider Paris. If you're visiting the Notre Dame Cathedral, stop by Chez Fernand.
8. When you're in the mood for a college-esque, ratch night out: Go to the Bastille district in the Latin Quarter, and start out on streets Rue de Lappe or Rue de la Roquette. You can bar hop and listen to everything from hip hop music to salsa.
9. Wine and Dine in the Latin Quarter: As I've mentioned before, one of the things I loved most about Paris was walking around the different districts, trying out cafes, restaurants, etc. and strolling into boutiques. I found this particularly true in the Latin Quarter – which is full of affordable eateries and chic boutiques. Start with Boulevards St. Michel and St. Germain – the main hubs of the district – and then explore the side streets. That's where the real hidden finds are located. If you're a museum buff, don't miss the Museu de Cluny, which is known for its collection of medieval tapestries.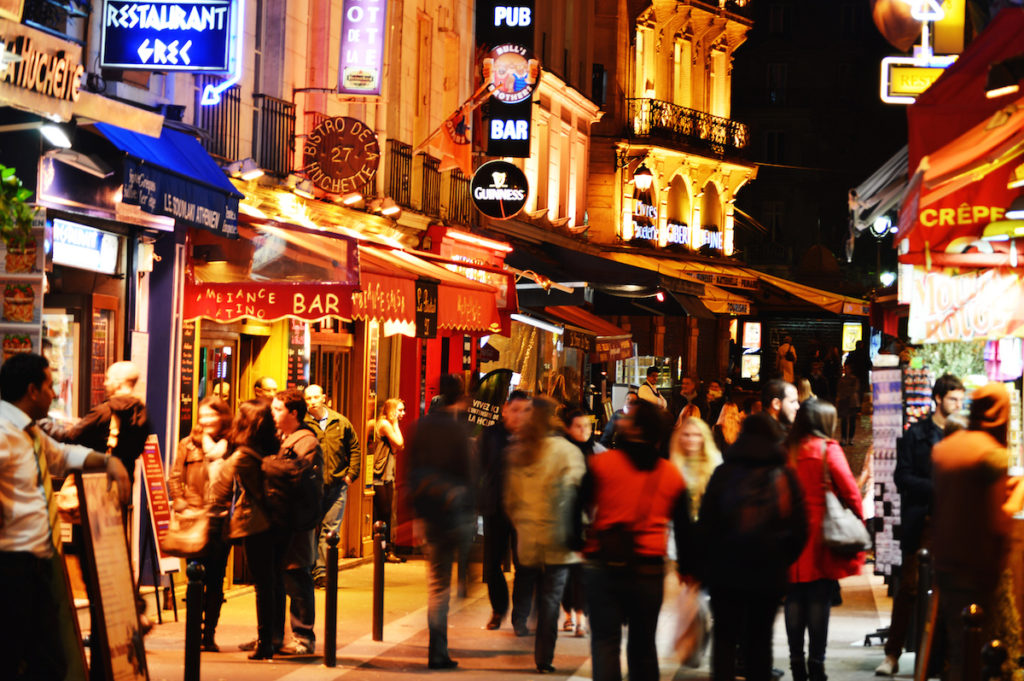 10. Do it for the Culture in Saint Germain: This district is classic Paris. Stroll through the Luxembourg gardens, grab drinks at Prescription Cocktail Club, and take a stroll through the Musee D'Orsay.
11. Hit. The. Town. There are spots I've loved, places that I've wandered into without a plan, and those that I knew I was going to see before I left Paris. As with any town, good nightlife can change up. So, don't hesitate to ask locals for suggestions and/or follow top Paris bloggers for tips.